13th – 20th December 2020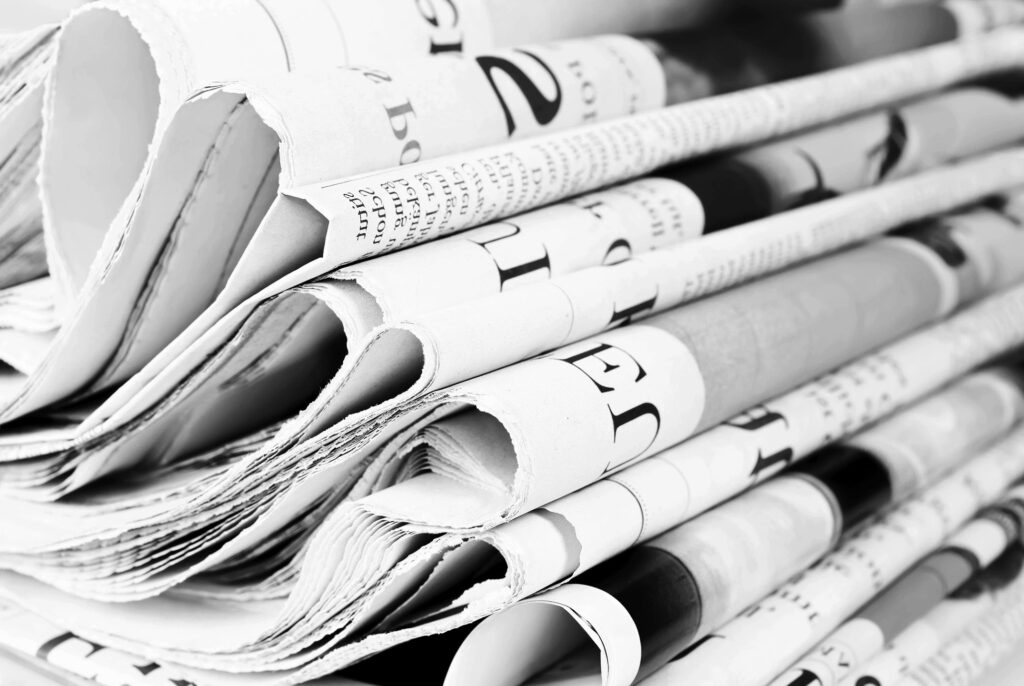 Ramblin' Man Fair reveal Saturday Main Stage Lineup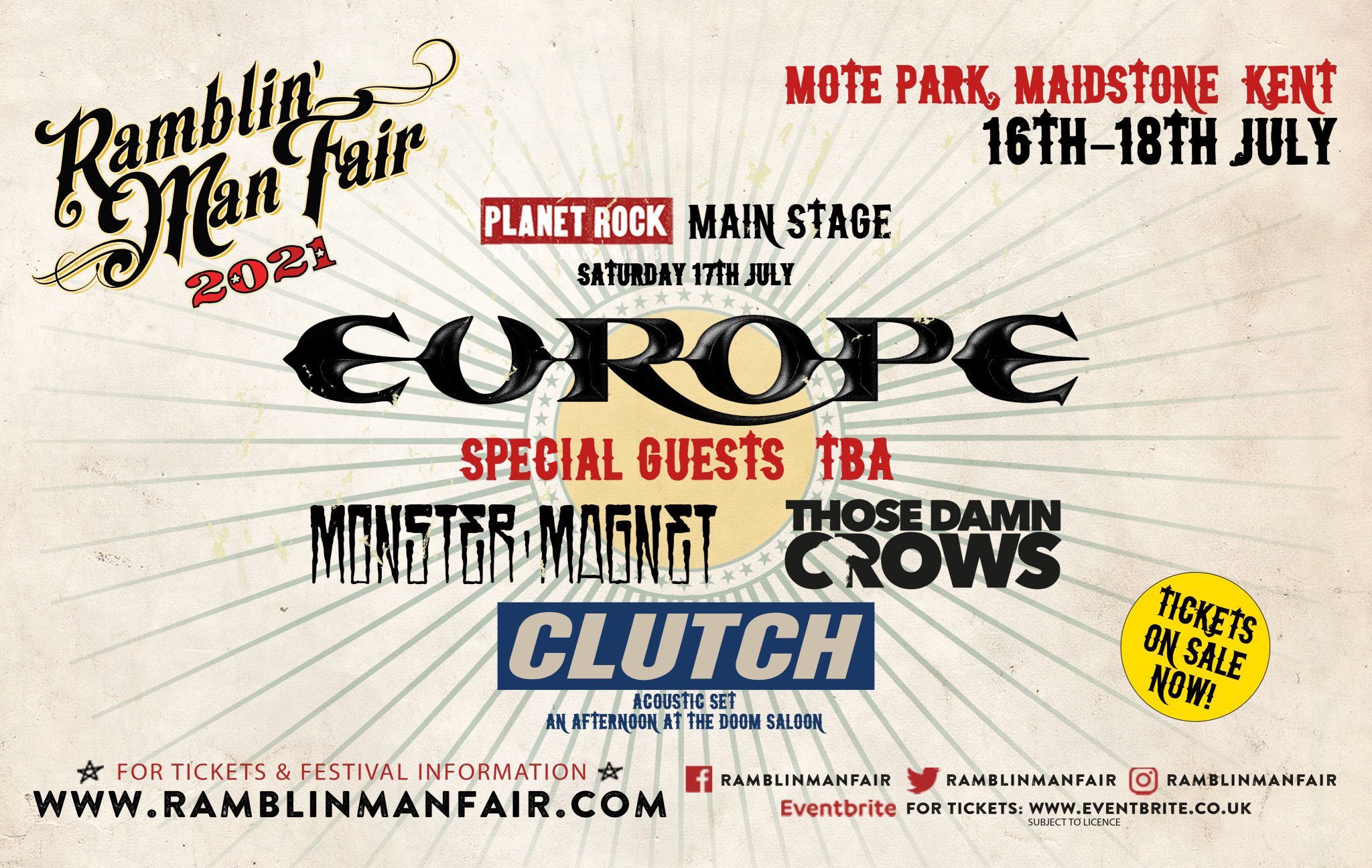 Every year Ramblin' Man Fair fills Mote Park in Kent with the finest rock n' roll. They have now unveiled the main stage line-up for Saturday 17th July 2021 and it looks great! A very special acoustic set from Clutch promises to be a must see performance, plus also announced are Those Damn Crows and Monster Magnet.
With Special guests still to be announced the day is already looking packed with Europe set to close the night out. With Christmas upon us, don't miss The Final Countdown for tickets here.
Steelhouse Festival Anniversary event gets bigger!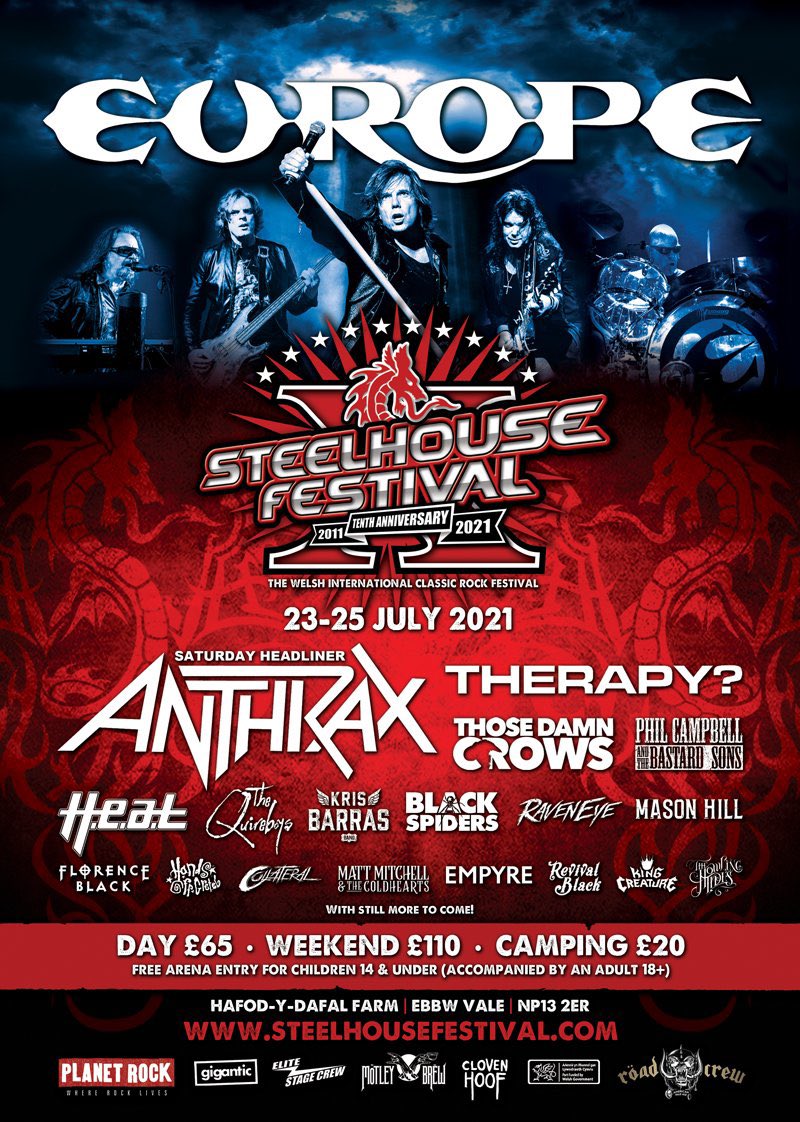 This week's News Report is full of festival goodness as we all hope we can spend the summer rocking out in a field. So why not make up for lost time? The fantastic Steelhouse Festival have added four amazing bands to their already stacked anniversary event lineup, and it's the weekend after Ramblin' Man! Double-header anyone?
With Europe, Black Spiders, King Creature and Hands Off Gretel added to a line-up already including Anthrax, Therapy? and Phil Campbell and the Bastard Sons, Steelhouse are celebrating in style; and you can too by picking up your ticket here.
Burn It Down Festival reveal final lineup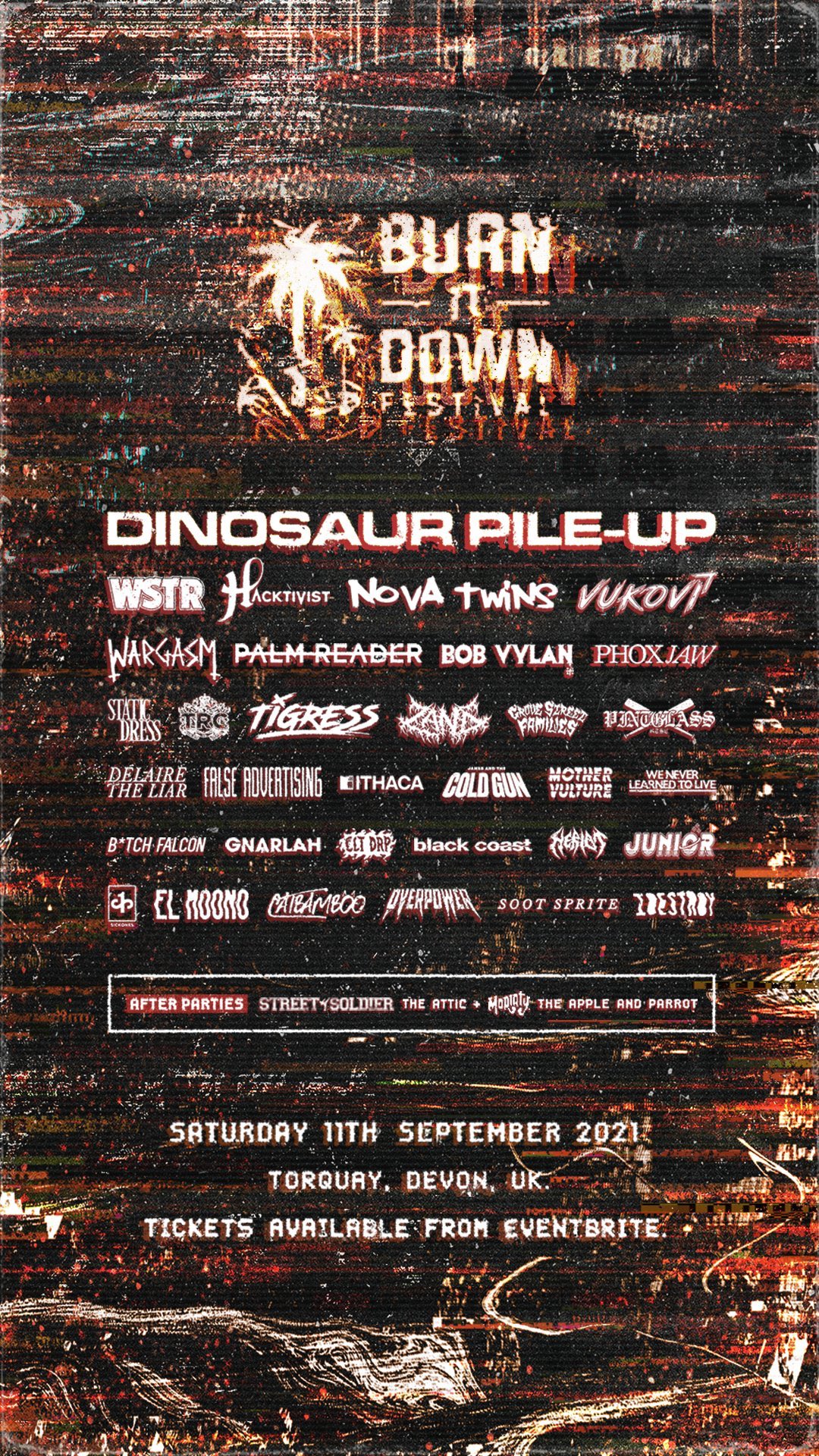 Another festival completing its lineup this week is Burn It Down Festival, which is set to take over Torquay in September. The lineup looks like pure fire with the likes of Dinosaur Pile-Up, WSTR, Nova Twins, Vukovi and Wargasm all set to burn it down! Don't waste any time, grab your tickets here.
Your City Festival is heading to Stoke-On-Trent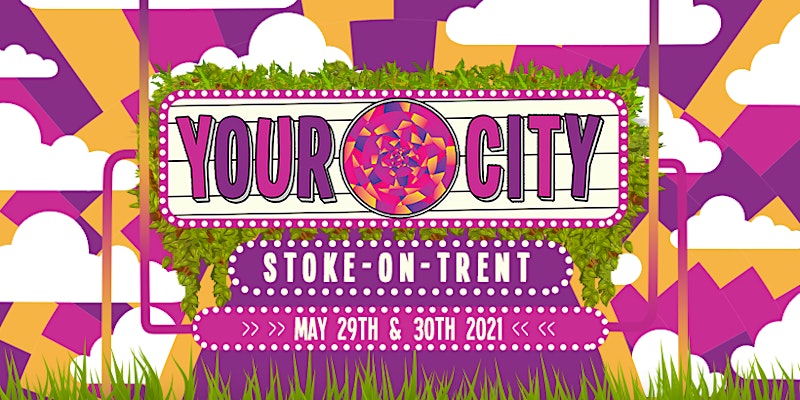 Another festival to unveil a brilliant lineup this week is Your City festival which is set for May 2021 in Stoke-On-Trent. The lineup already includes the fantastic October Drift, Hands Off Gretel and Salvation Jayne. You can join in the fun by grabbing your tickets here.
Skinny Lister return with 2021 Tour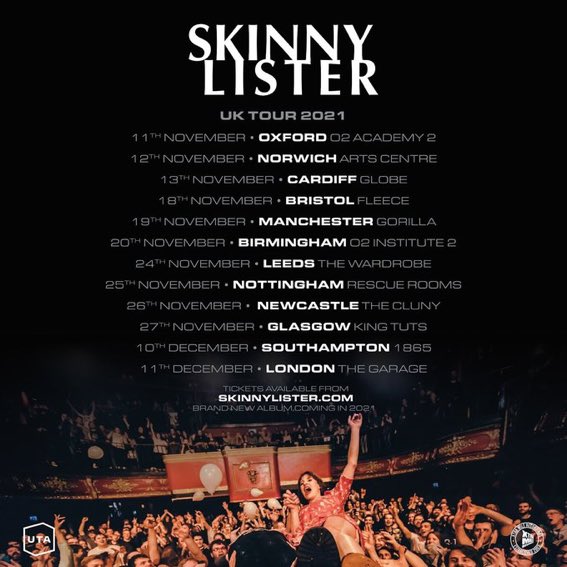 The always enjoyable Skinny Lister are back with a new tour set for 2021. With a new album also on the horizon, be sure you pick up your tickets as soon as possible here.
Yungblud adds extra dates to UK Tour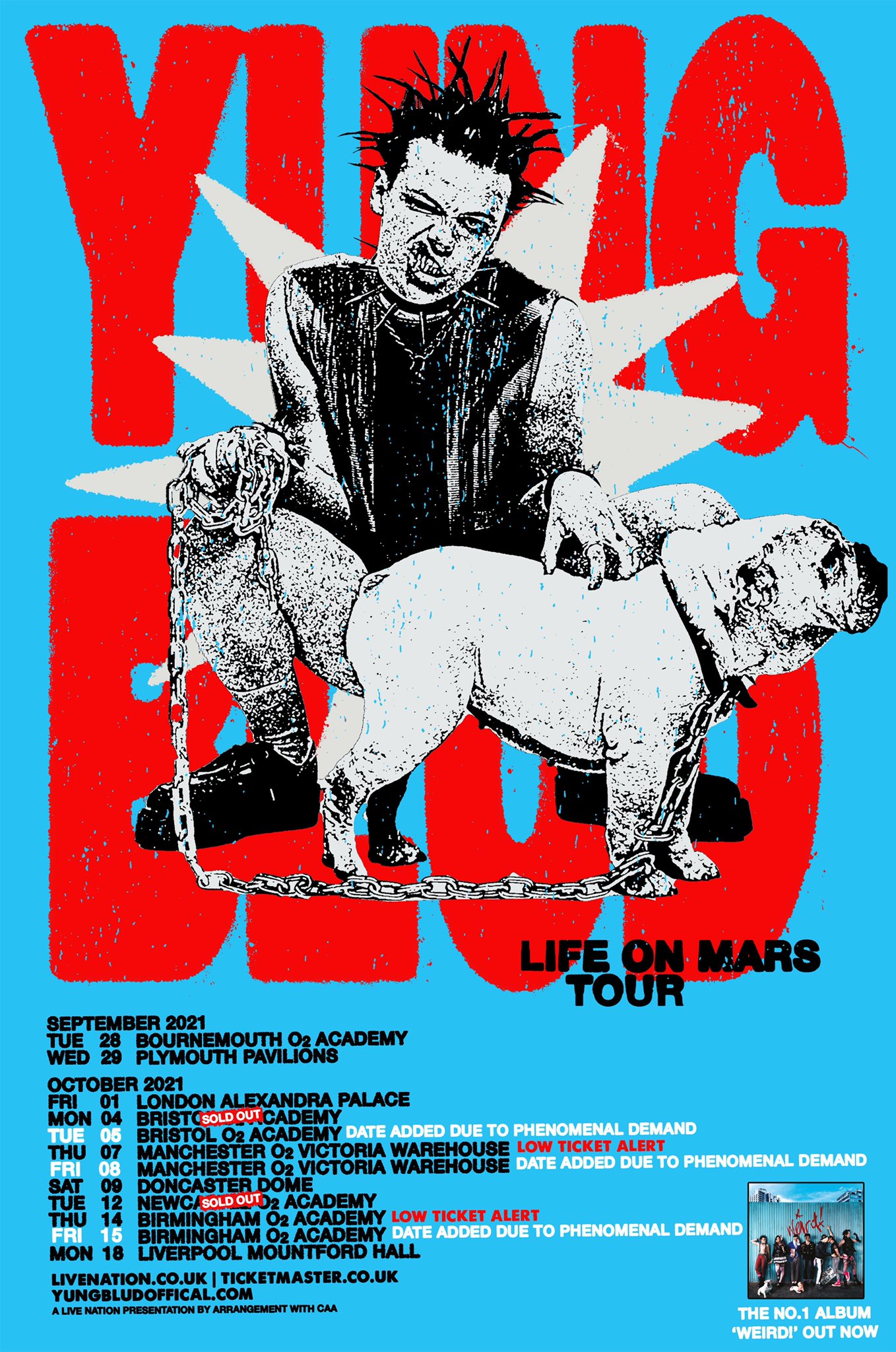 We recently reviewed the new Yungblud album 'Weird!' (here), and told you that he was set for number one and world domination. Well, he already has that number one and now his tour is set to confirm his world domination. Thankfully for fans that tour has now gotten bigger! You really don't want to wait on these tickets, which you can find here.
Bullet For My Valentine unveil 'Venom' spiced mead!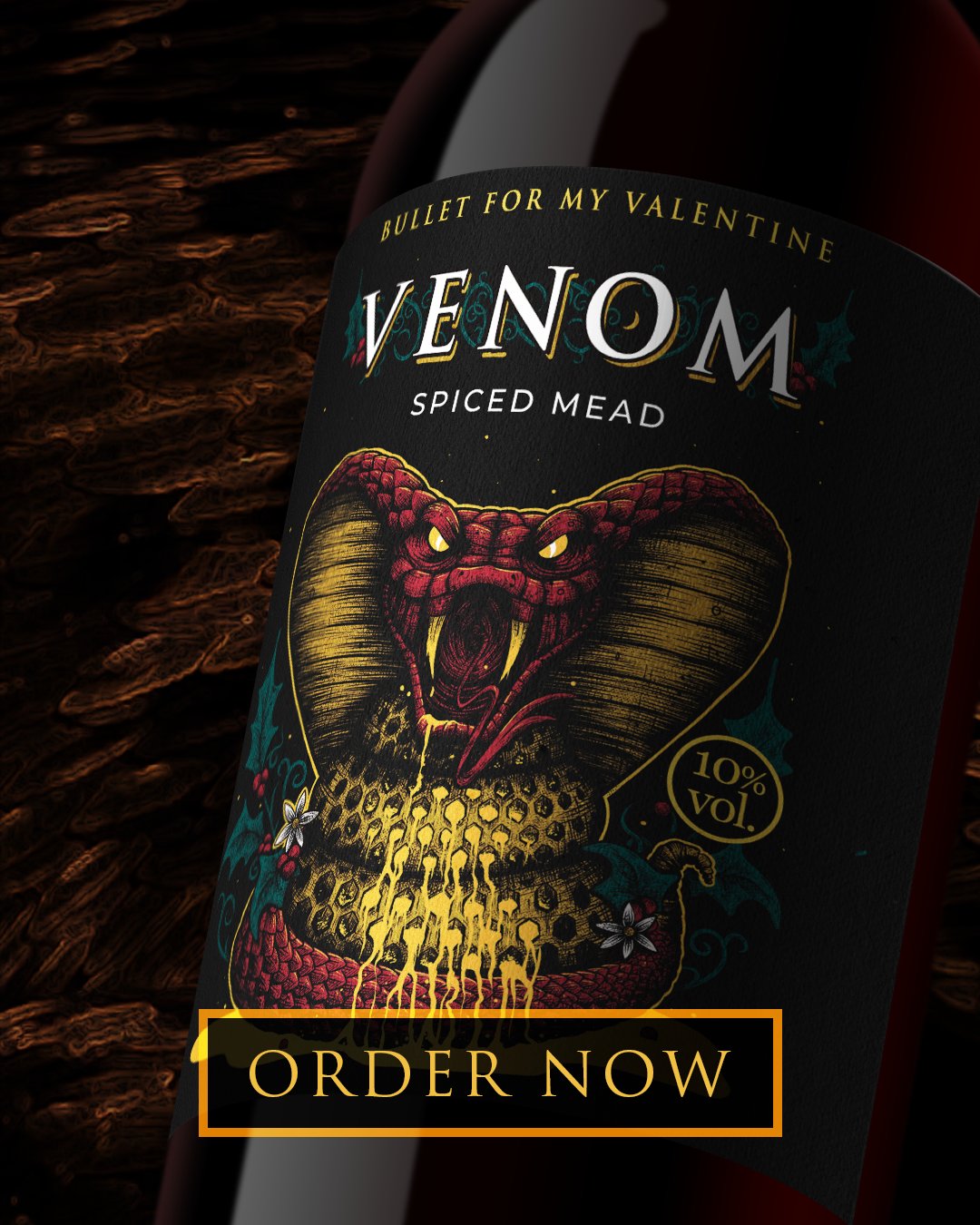 We finish this week with our latest installment of random band merch just in time for Christmas! Metallica Monopoly or You Me At Six Hot Sauce not for you? How about Bullet For My Valentine spiced mead? The metal titans have this week unveiled their own brand of spiced mead named 'Venom' and you can get yours here.