We roundup the best Music News of the week!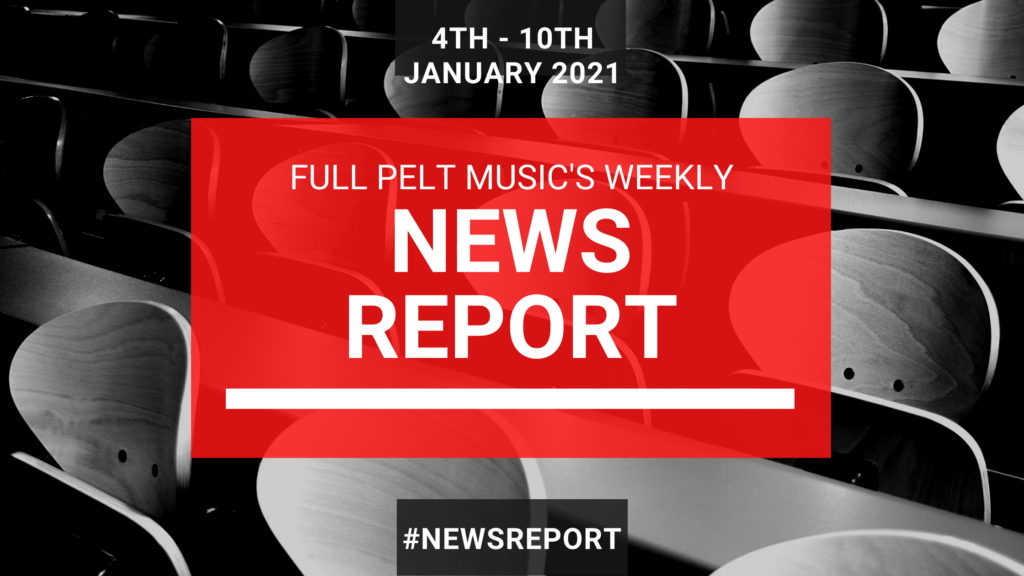 Every week we roundup the best music news from the past week. To stay up to date with the biggest news be sure to follow us on our social channels:
Music Feeds returns with stunning line-up to help fight food poverty!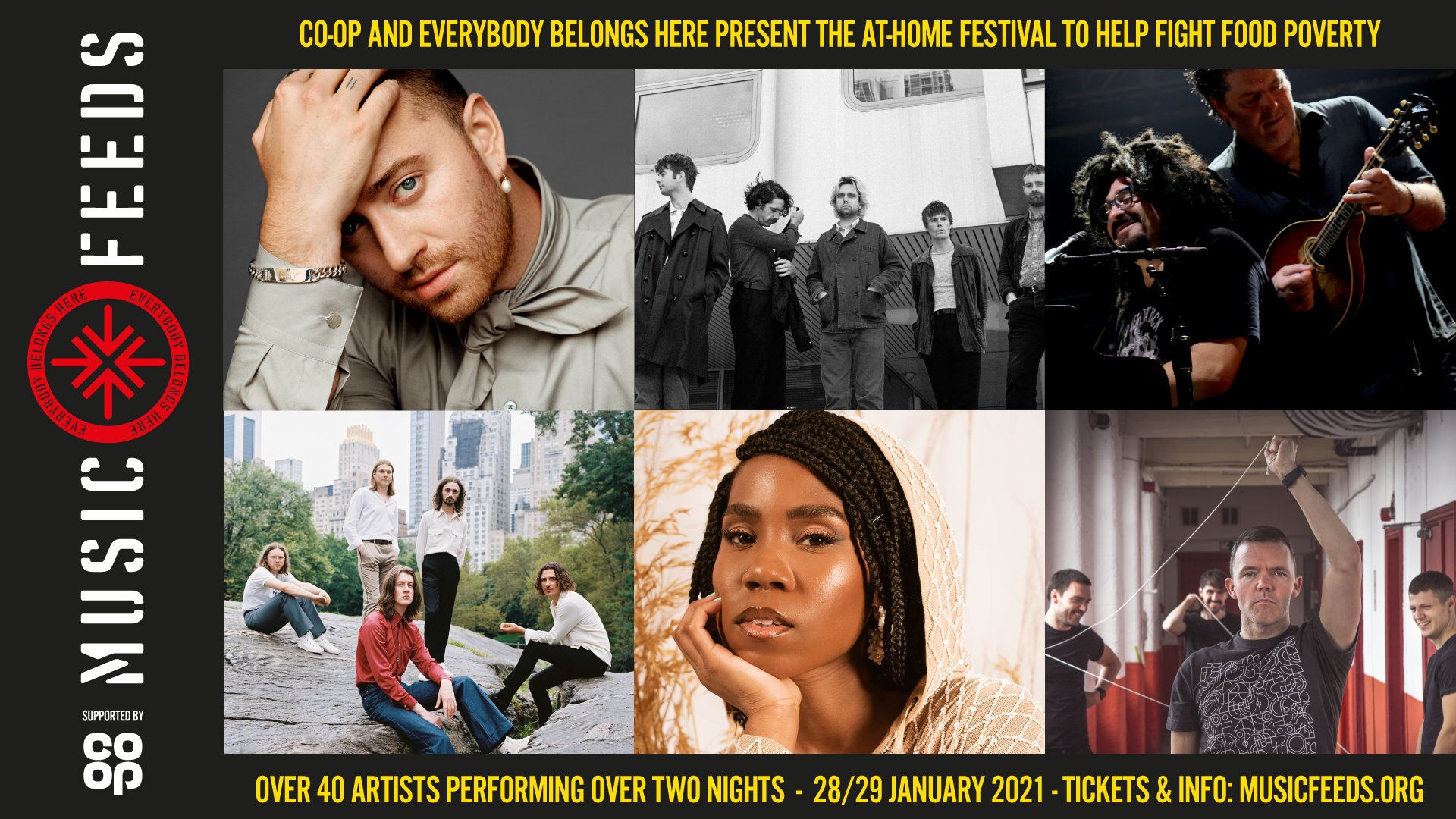 As we get to know 2021, I think it's safe to say that any hopes that the new year would magically fix the wrongs of the world have been very quickly dispelled! The reality is that there are many injustices that still require urgent attention, such as the continued battle against food poverty!
Thankfully this week we learnt that the online music festival Music Feeds is making a timely return to help fight the good fight. The event will be raising funds by delivering a stunning line-up across 28th & 29th January 2021! You can find out more information about the event of their website here.
The line-up over the two days truly is magnificent and ticket holders will be treated to performances from a number of our favourites including Fontaines D.C., Newton Faulkner, Flogging Molly and Emily Barker!
It's a great line-up that features an eclectic mix of artists and there should be something for everyone with the event featuring household names such as Sam Smith, Charlotte Church and Blossoms. You can grab your ticket here.
The Wildhearts to play 'By Request' livestream
The Wildhearts have this week unveiled plans to play a global livestream concert, and fans will have the opportunity to help select the setlist! A must see for fans of the band, you can sign-up for further details here.
Read our blog on the music livestreams
Gary Numan announces new album 'Intruder' for May 21st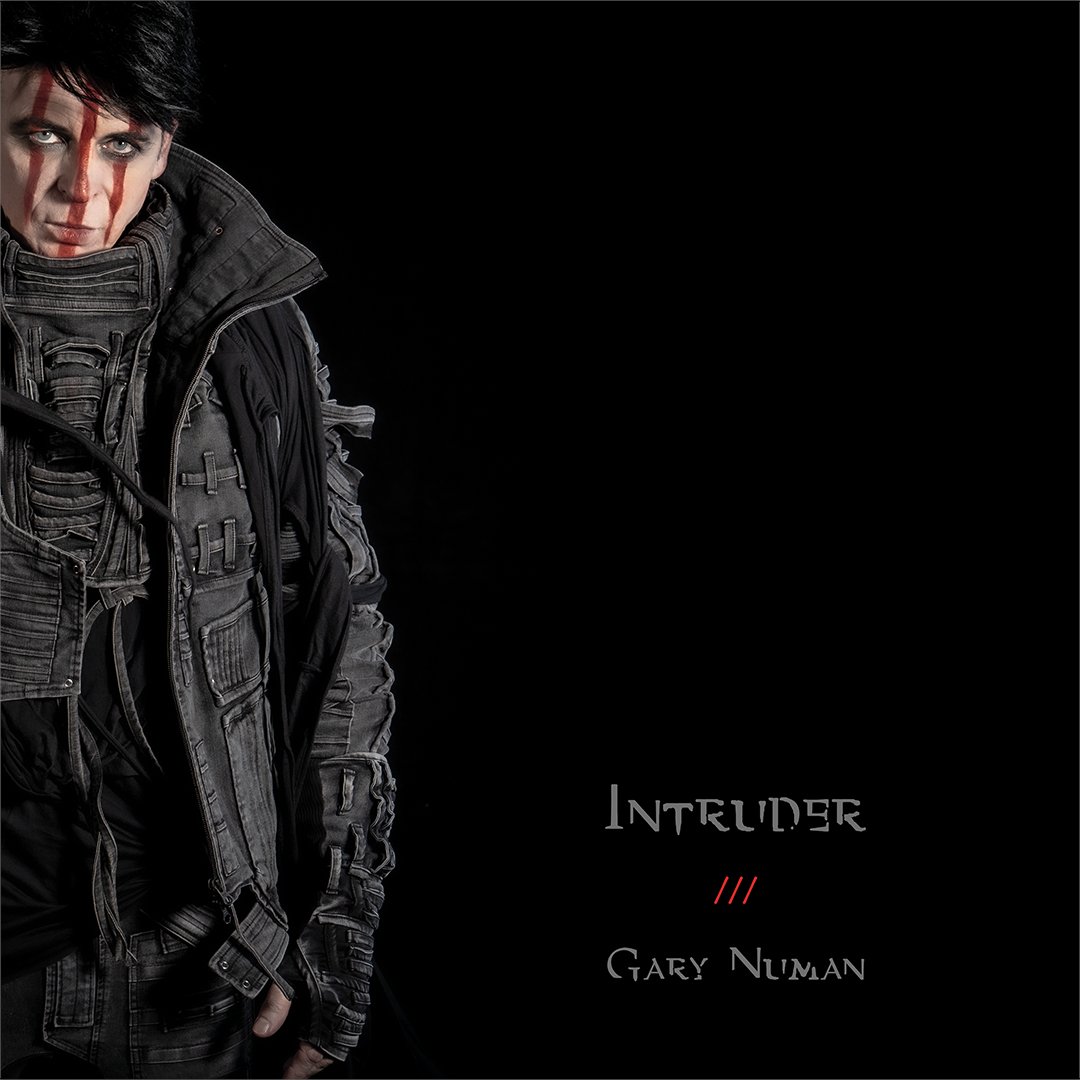 Gary Numan has announced his new album 'Intruder' will be arriving on the 21st May 2021. Numan debuted the title track during his (R)evolution 40th Anniversary Tour in 2019 and fans have been hotly anticipating the new record ever since. The wait is almost over and you can pre-order your copy here.
Kings of Leon return with two new tracks and a new album on the way!
Kings of Leon are finally back with new music and a new album on it's way. 'When You See Yourself' will be released on 5th March 2021 and you can pre-order your copy here. That band have also dropped not one, but two new tracks and you can watch 'The Bandit' above!
The Pretty Reckless unveil 'And So It Went'
The Pretty Reckless are gearing up for the release of their new album 'Death By Rock And Roll' on 12th February 2021, and this week they delivered new song 'And So It Went' which you can listen to above. Pre-order the new album here.
Black Honey make us believe!
Black Honey have released the video for their song 'Believer' and we believe that their second album will be one of the albums of 2021. You can pre-order 'Written & Directed' here.
Share the news!