We roundup the best music news from the past week!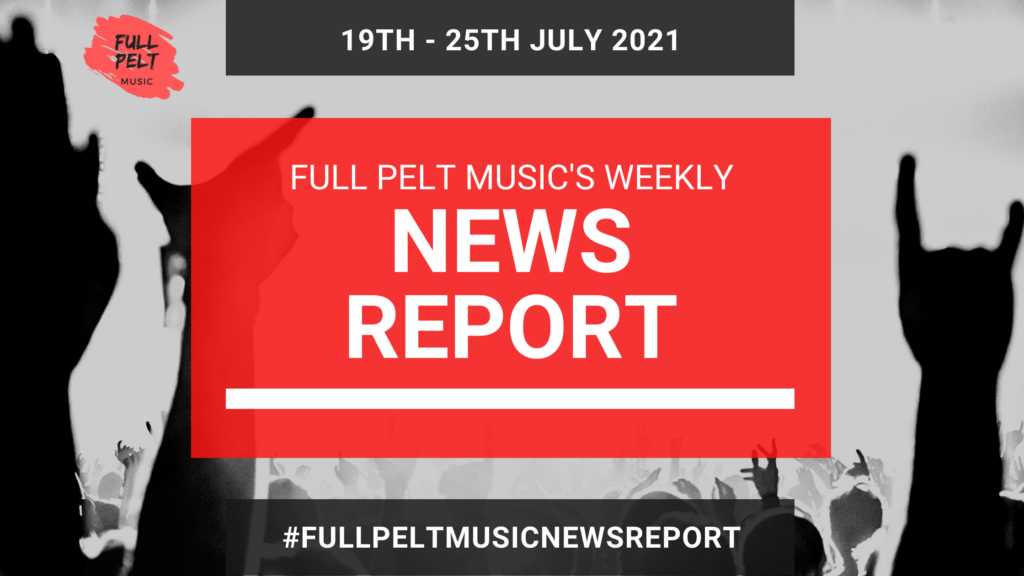 Every week we roundup the best music news from the past week in our News Report. To stay up to date with the biggest news be sure to follow us on our social channels:
Hundred Reasons return for tour team-up with Hell Is For Heroes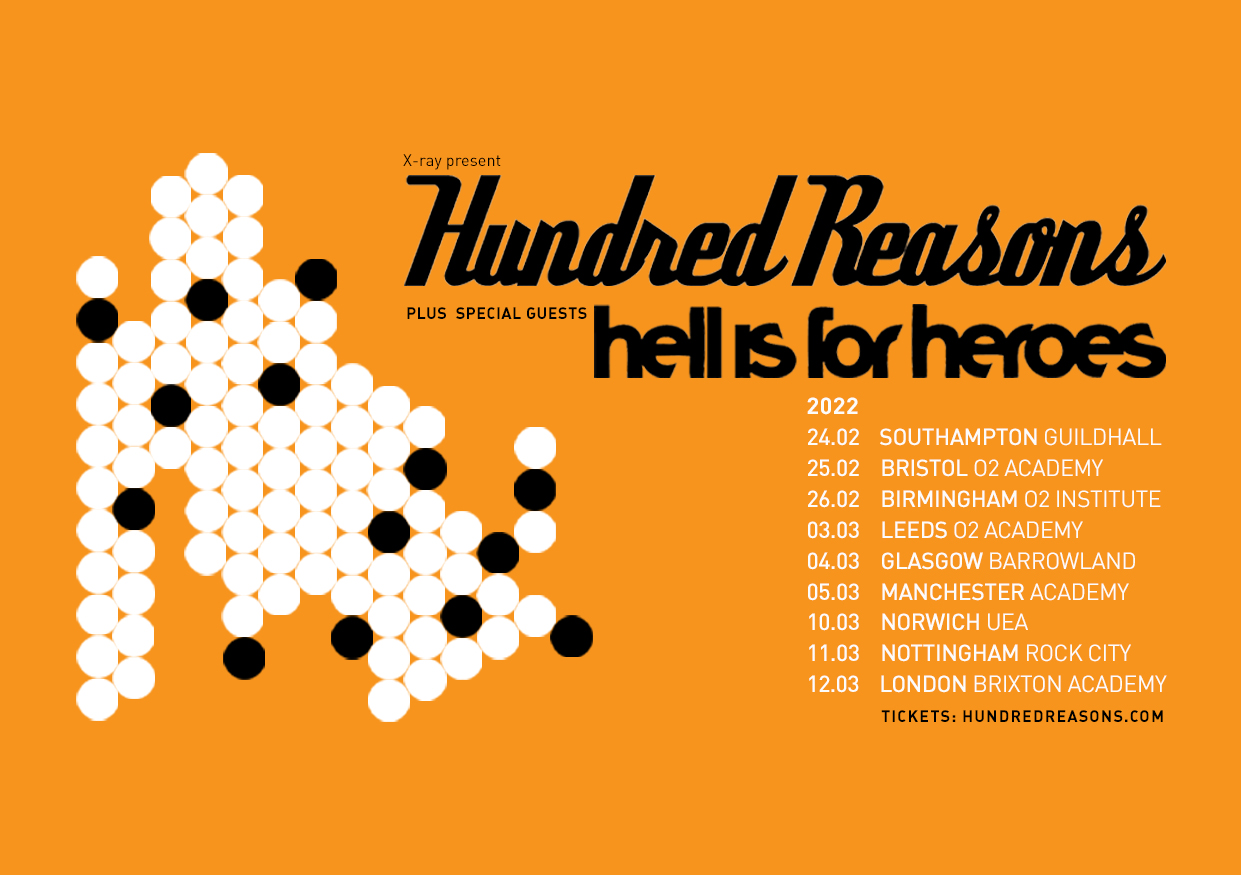 Welcome to another weekly News Report where we roundup the best music news from the past week. Starting proceedings this week is the news that Hundred Reasons are back!
The band has only played a handful of shows in the last twelve or so years, but now the band is set for nine shows in early 2022. Contemporaries and fellow rarities Hell Is For Heroes will provide support, making this an unmissable tour for fans of early 2000's rock music.
Tickets are available here.
Read our review of 'Seize the Power' from Yonaka
Don Broco announce intimate warm-up shows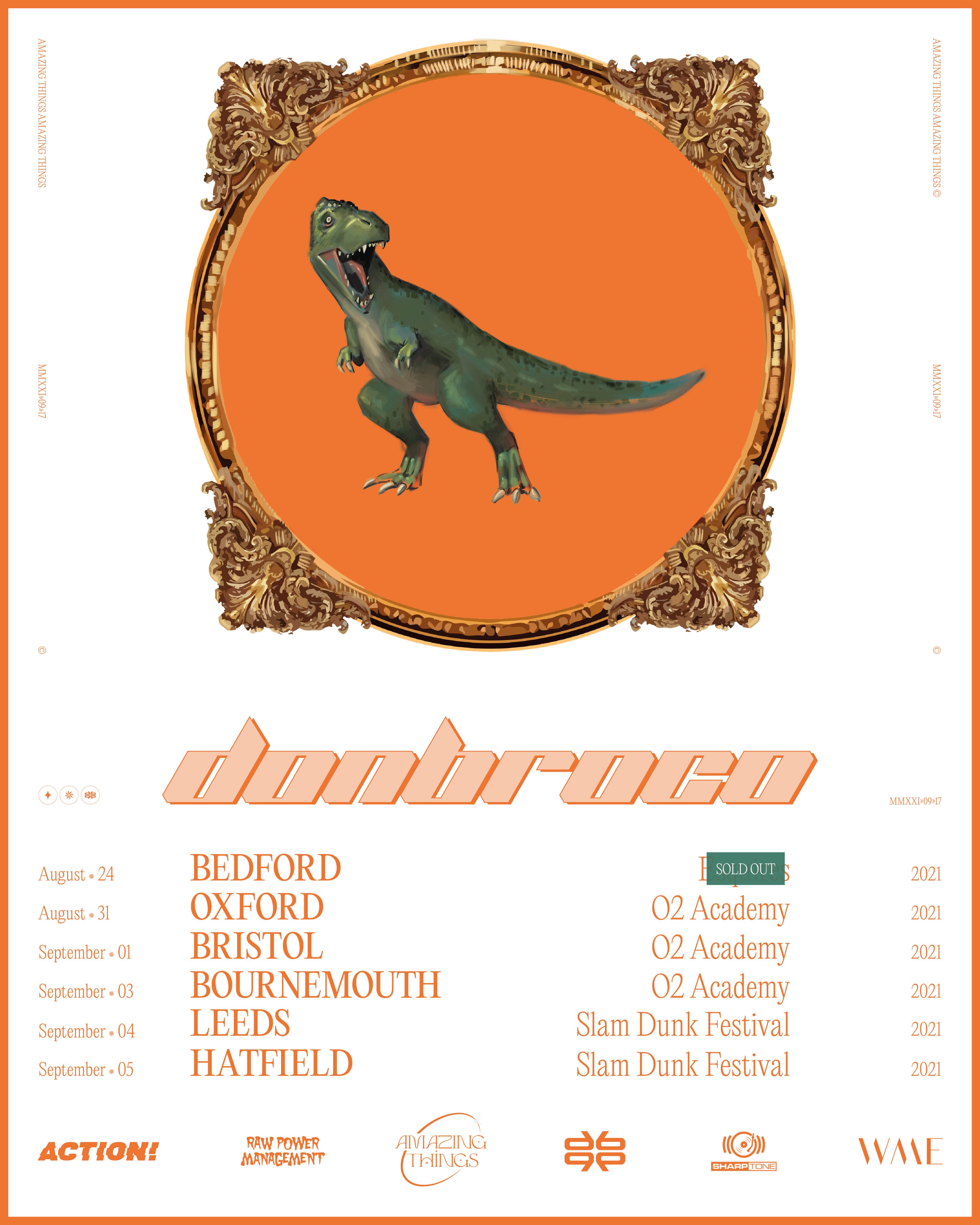 This week saw Don Broco announce a short run of intimate dates that will serve as warm-up shows for the bands headlining Slam Dunk Festival appearances.
Joining an already sold out Bedford show are stops in Oxford, Bristol and Bournemouth. Tickets are available here.
Listen to 'Manchester Super Reds No. 1 Fan' from Don Broco on our Spotify Hot List!
Dinosaur Jr. reveal UK Tour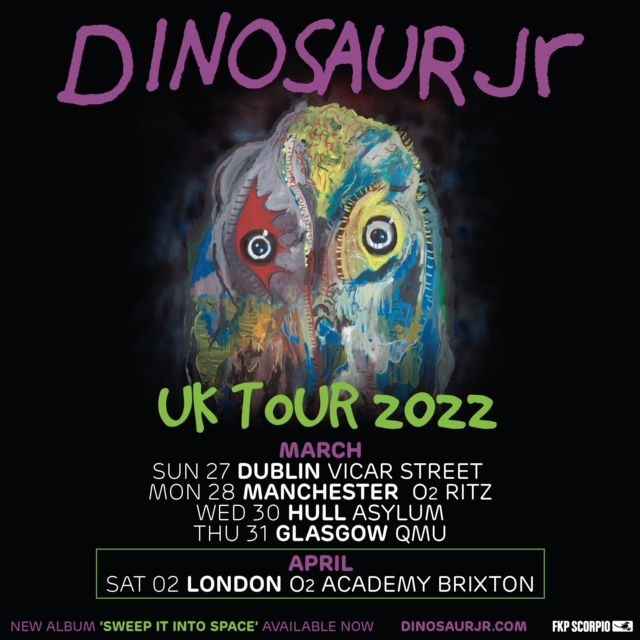 Another tour announced this week is this UK Tour from Dinosaur Jr which includes a huge date at London's O2 Brixton Academy in April 2022.
Tickets are available here.
Read our review of 'Sweep It Into Space' from Dinosaur Jr
Kris Barras Band announce new tour dates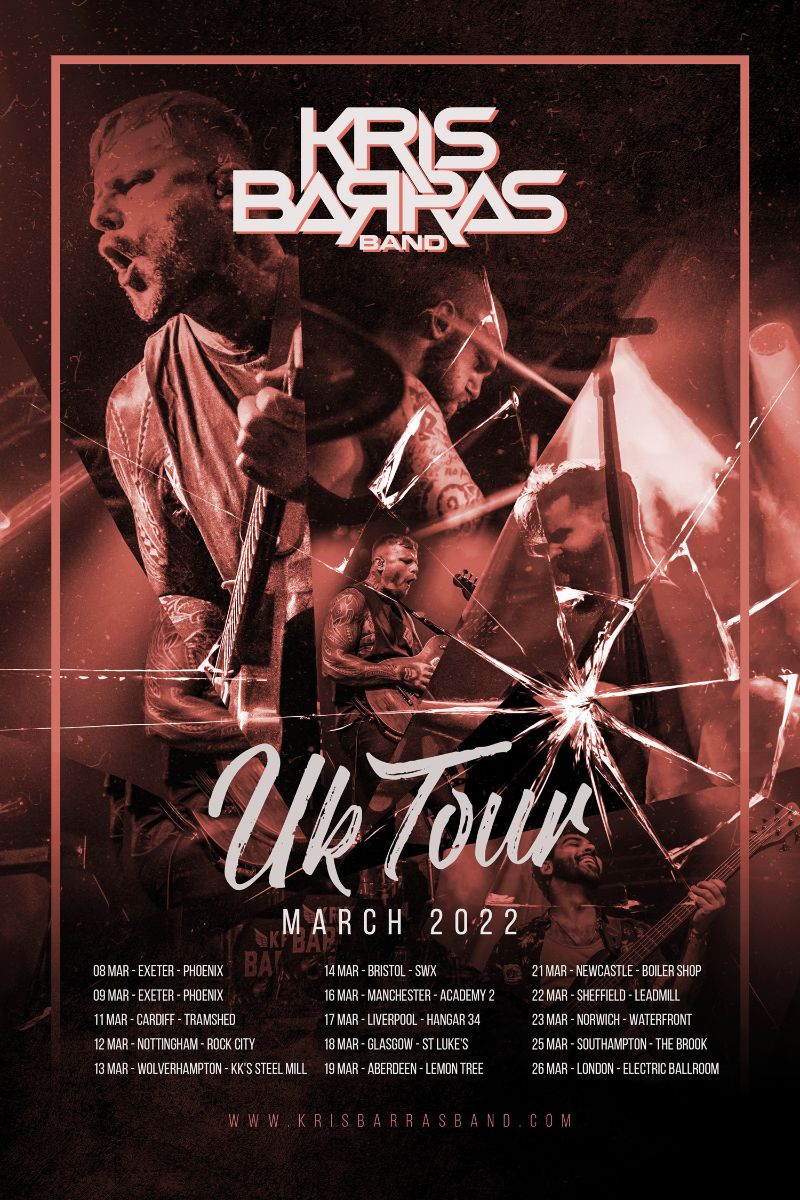 Kris Barras Band are set for a fifteen date trek around the UK in March 2022. The tour will conclude with a show at the Electric Ballroom in Camden.
Tickets are available here.
Read our review of Seasick Steve @ Norwich Arts Centre
Call of the Wild Festival reveals 2022 line-up
Moving onto festivals now in our News Report and first up is Lincolnshire event Call of the Wild. The festival has announced the line-up for their 2022 edition set for 19th to 22nd of May at Lincolnshire Showground.
On the bill are Ricky Warwick & The Fighting Hearts, The Treatment, Massive Wagons, Raging Speedhorn, Revival Black, The Dust Coda, King Creature, Florence Black, Howling Tides, Hollowstar, Empyre and many more.
Grab your tickets here.
Read our review of 'Waiting for Good Luck' from The Treatment
Gone Wild sets line-up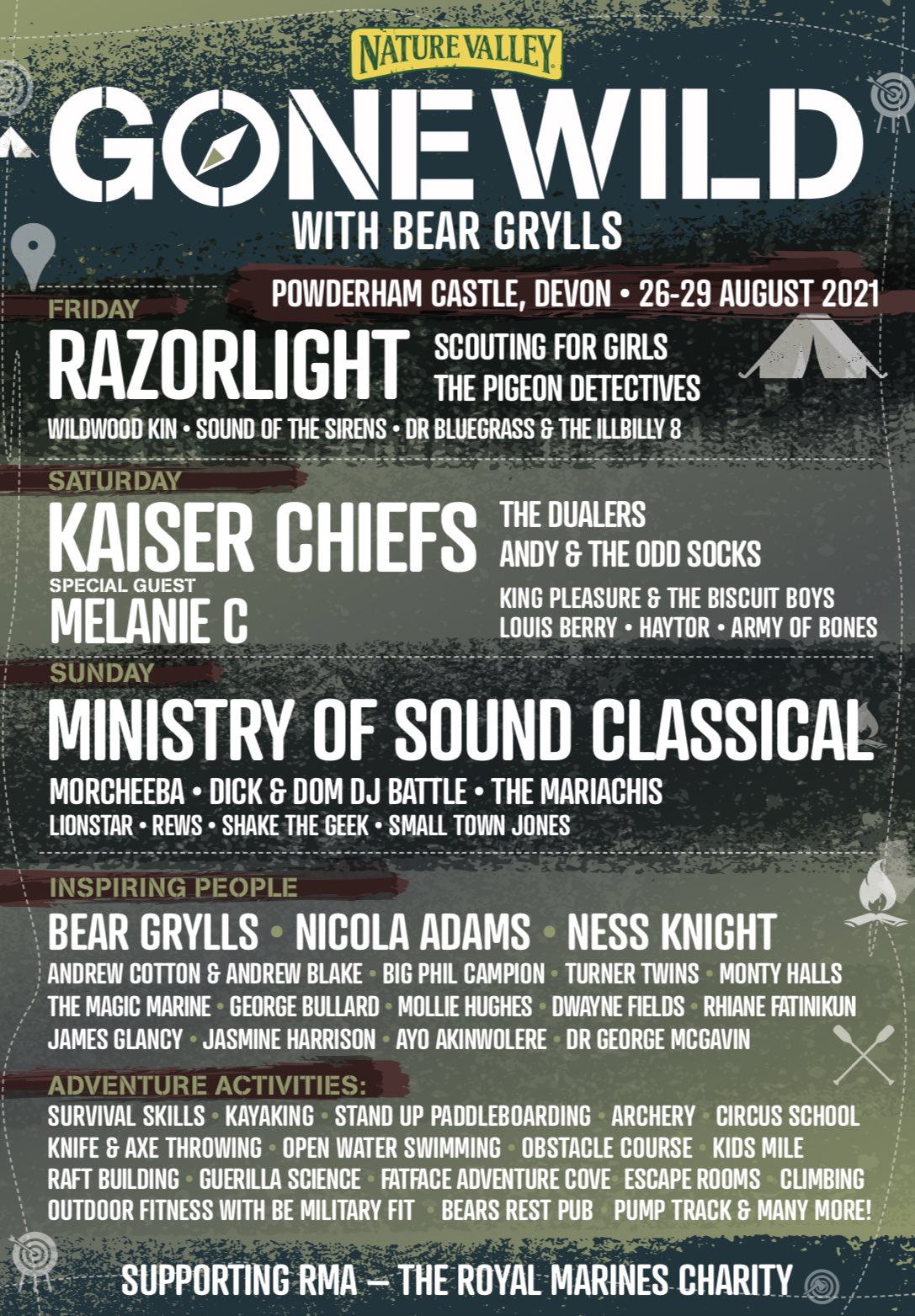 Gone Wild Festival is set for Devon this August. The festival will feature adventure activities, inspiring people and music.
Joining the action will be Razorlight, Kaiser Chiefs, Scouting For Girls, The Pigeon Detectives, Wildwood Kin and REWS.
Tickets available here.
Read our review of Download Pilot Festival
Iron Maiden make new album announcement
Our News Report turns now to new music releases, and word that the legendary Iron Maiden will soon be releasing their 17th studio album! 'Senjutsu' will arrive September 3rd.
The double album was previewed by lead single 'The Writing On The Wall' last week, which you can listen to on our 'Hard & Heavy' Spotify Playlist here.
Pre-order the album here.
Bullet For My Valentine debut 'Parasite'
Bullet For My Valentine also have a new album on the way. Their self-titled release will arrive October 22nd. This week the band continued to prepare for the new arrival with the debut of new single 'Parasite'.
Listen above, and pre-order the album here.
Tremonti prepare new album
Tremonti this week released new single, 'If Not For You'. A new album is also on the way with 'Marching In Time' coming September 24th. Pre-order the new album here.
Read our review of 'Watch Me Break Apart' from Dead Nature
Dead Man's Whiskey 'Breakout'
Finally this week new music from a great young band. Dead Man's Whiskey have just released their latest single, 'Breakout' which you can check out above.
Listen to 'Breakout' on our Hard & Heavy Spotify Playlist
Share our News Report on Social Media
Find our new favourite act with our 'Discover' New Music Spotify Playlist!