We roundup the best music news from the past week!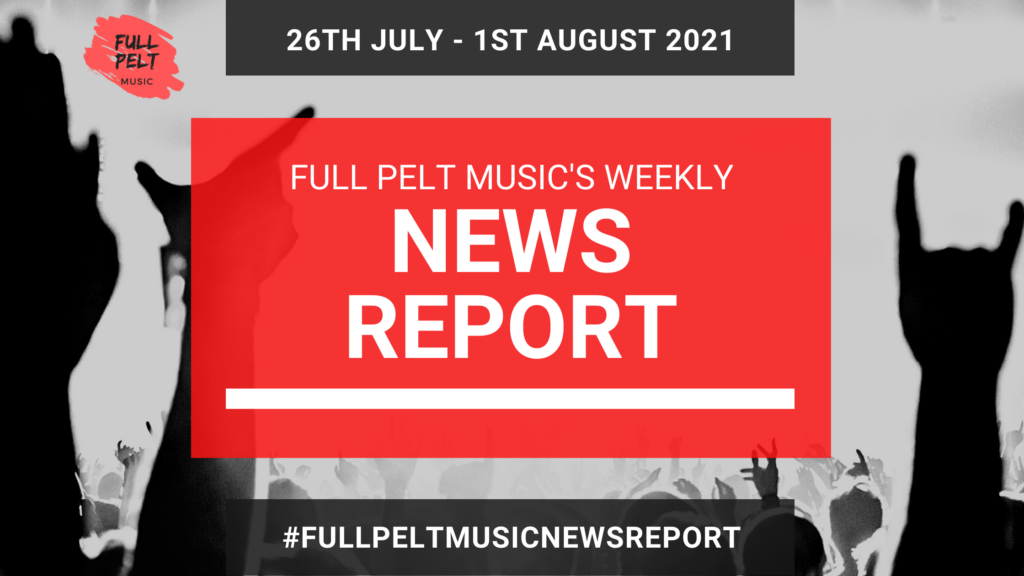 Every week we roundup the best music news from the past week in our News Report. To stay up to date with the biggest news be sure to follow us on our social channels:
Whitesnake, Foreigner & Europe combine for huge UK Tour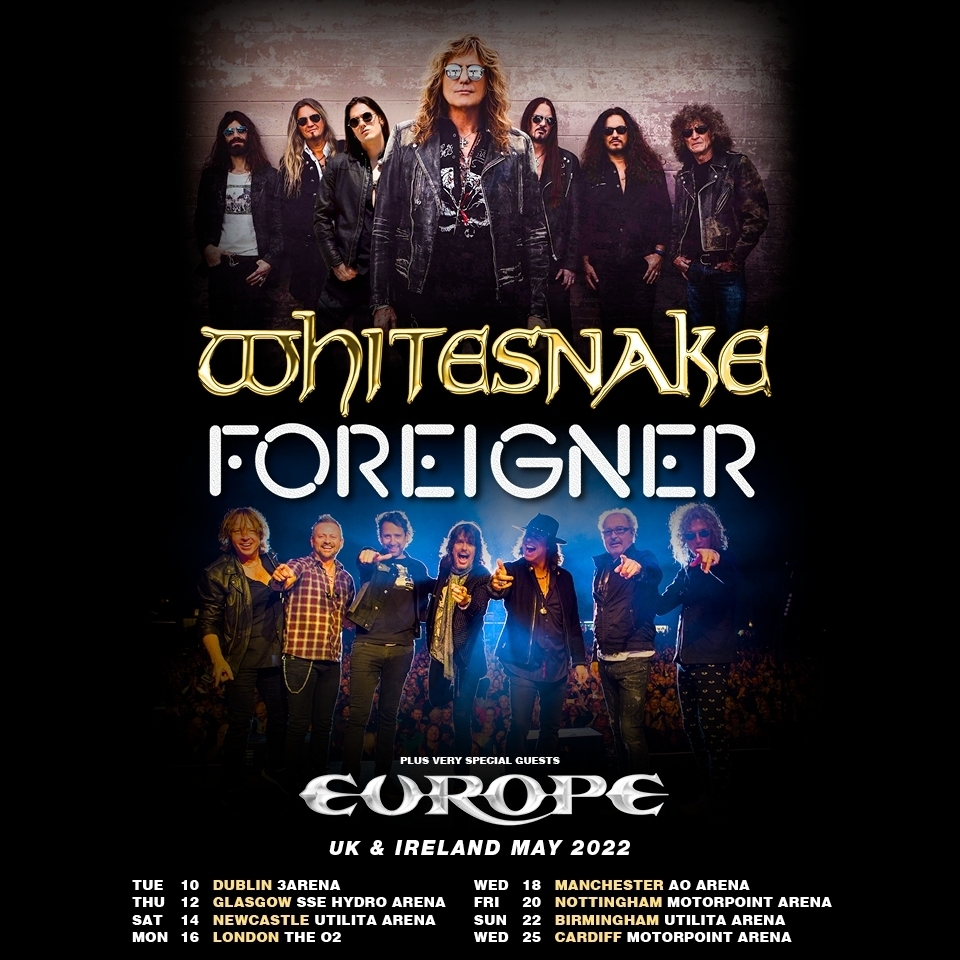 We start our weekly News Report with the classic rock tour of 2022. Not 1, not 2, but 3 iconic rock acts will be joining forces in May next year for an enormous UK arena tour.
Whitesnake, Foreigner and Europe all on one bill means that there will be plenty of anthems to sign along to. Tickets will be available here.
Read our review of 'The Battle at Garden's Gate' from Greta Van Fleet
The Raven Age set for December Tour
This week was a big news week for The Raven Age. Firstly, the band revealed December tour dates including a date at Powerhaus in London. Tickets can be found here.
Secondly, the band announced that their new album, 'Exile' will be released on September 17th, with new single 'No Man's Land' out now. Pre-order the album here.
Finally the band will play a special livestream event, 'The Year The World Stood Still', on Thursday 16th September. The band will be joined by a string quartet and pianist and the night will include a live Q&A with The Raven Age. Tickets available here.
Listen to 'No Man's Land' on our Hard & Heavy Spotify Playlist!
Black Orchid Empire announce October Tour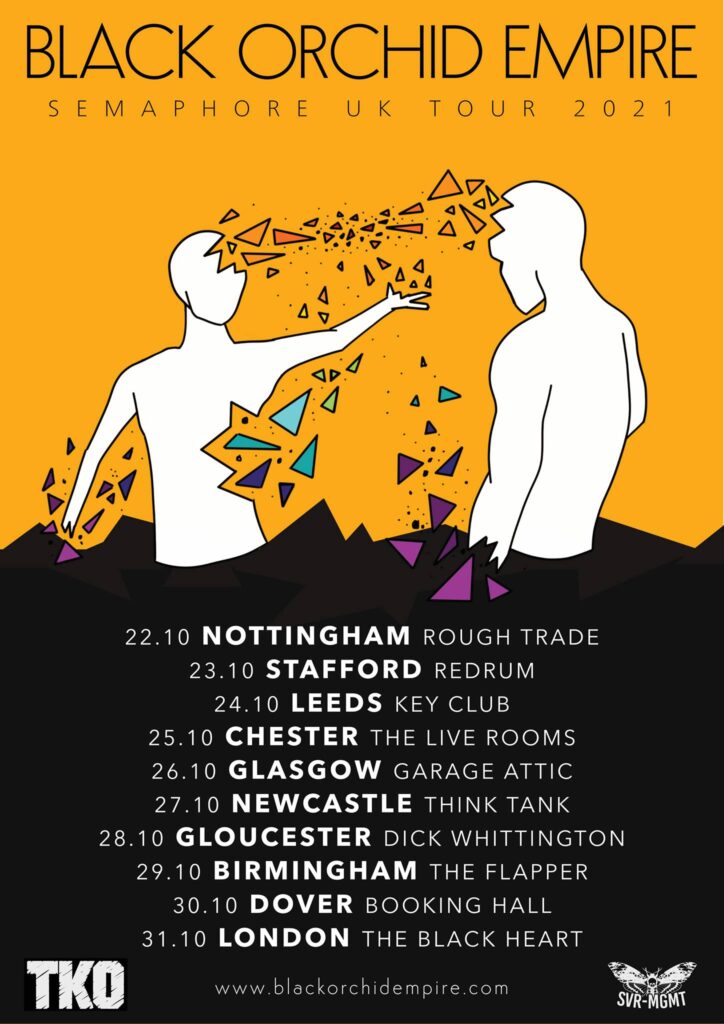 Another tour announcement this week saw Black Orchid Empire reveal a run of dates for October this year. The tour will finish up at the legendary Black Heart in Camden. Tickets are available here.
Read our review of Seasick Steve live at Norwich Arts Centre
Rews joins the #ReviveLive bill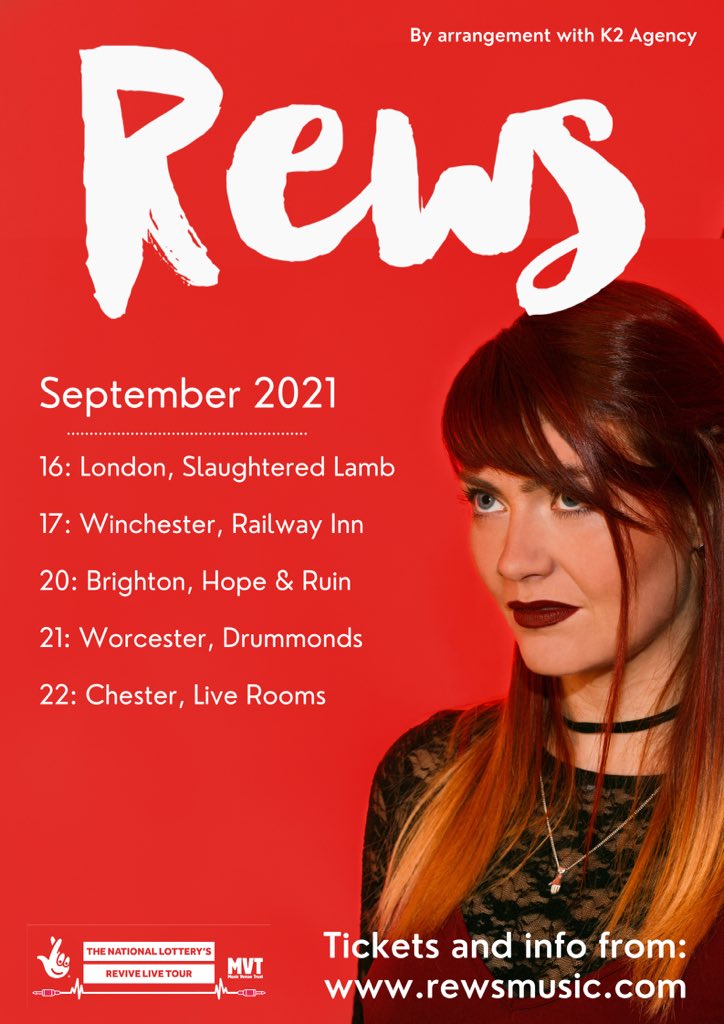 The fantastic Music Venue Trust continue to work tirelessly to #ReviveLive music. This week the line-up for their special run of shows in combination with The National Lottery got bigger. One act set for a run of shows is Rews who will play five shows in September.
Tickets available here.
Read our review of 'Seize the Power' from Yonaka
Against The Current announce UK Tour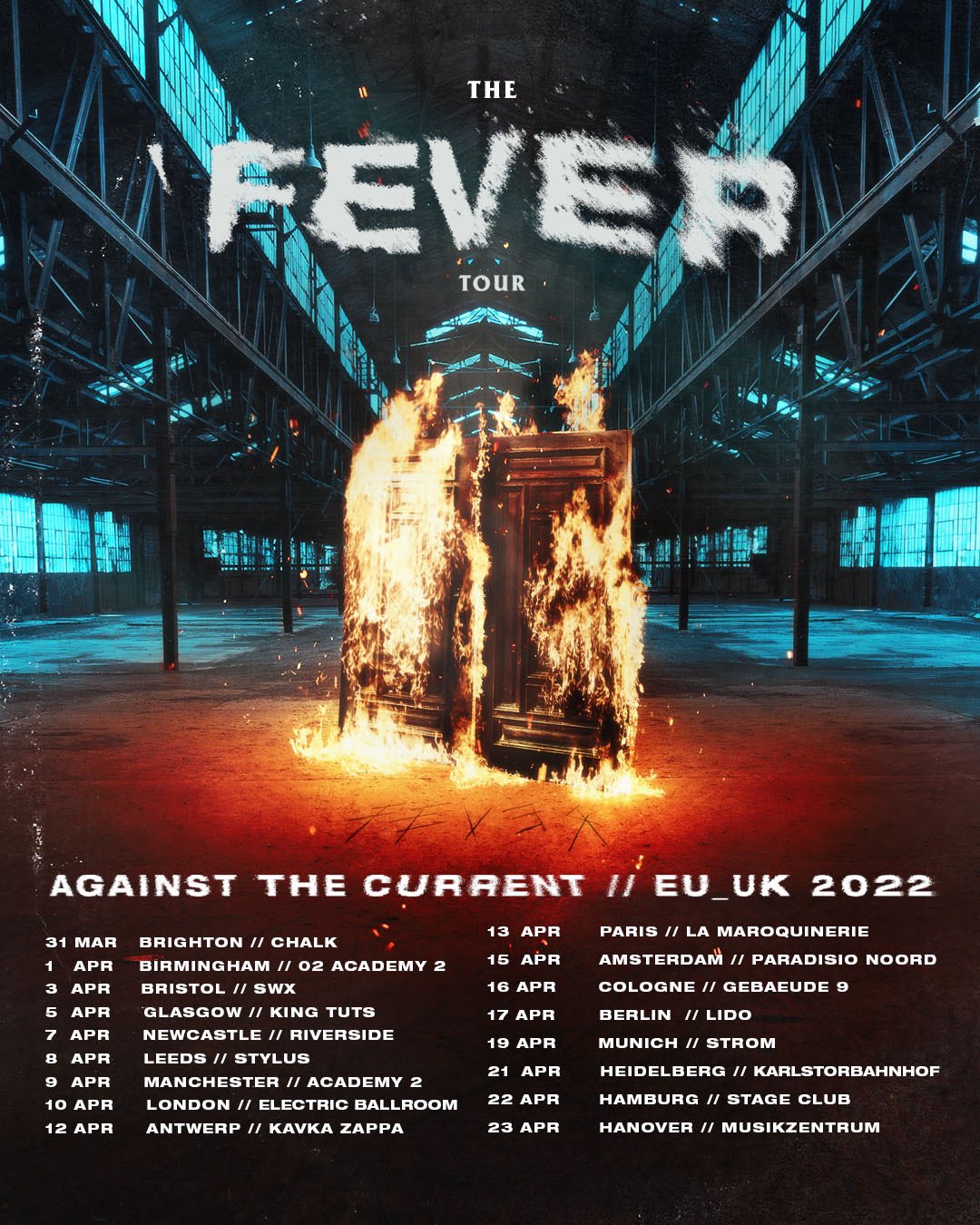 Against The Current this week announced the 'Fever' tour will be hitting the UK in 2022. Starting off in Brighton the UK leg will conclude with a show at the Electric Ballroom in Camden.
Tickets are here.
Reading & Leeds Festivals announces headliner change and new additions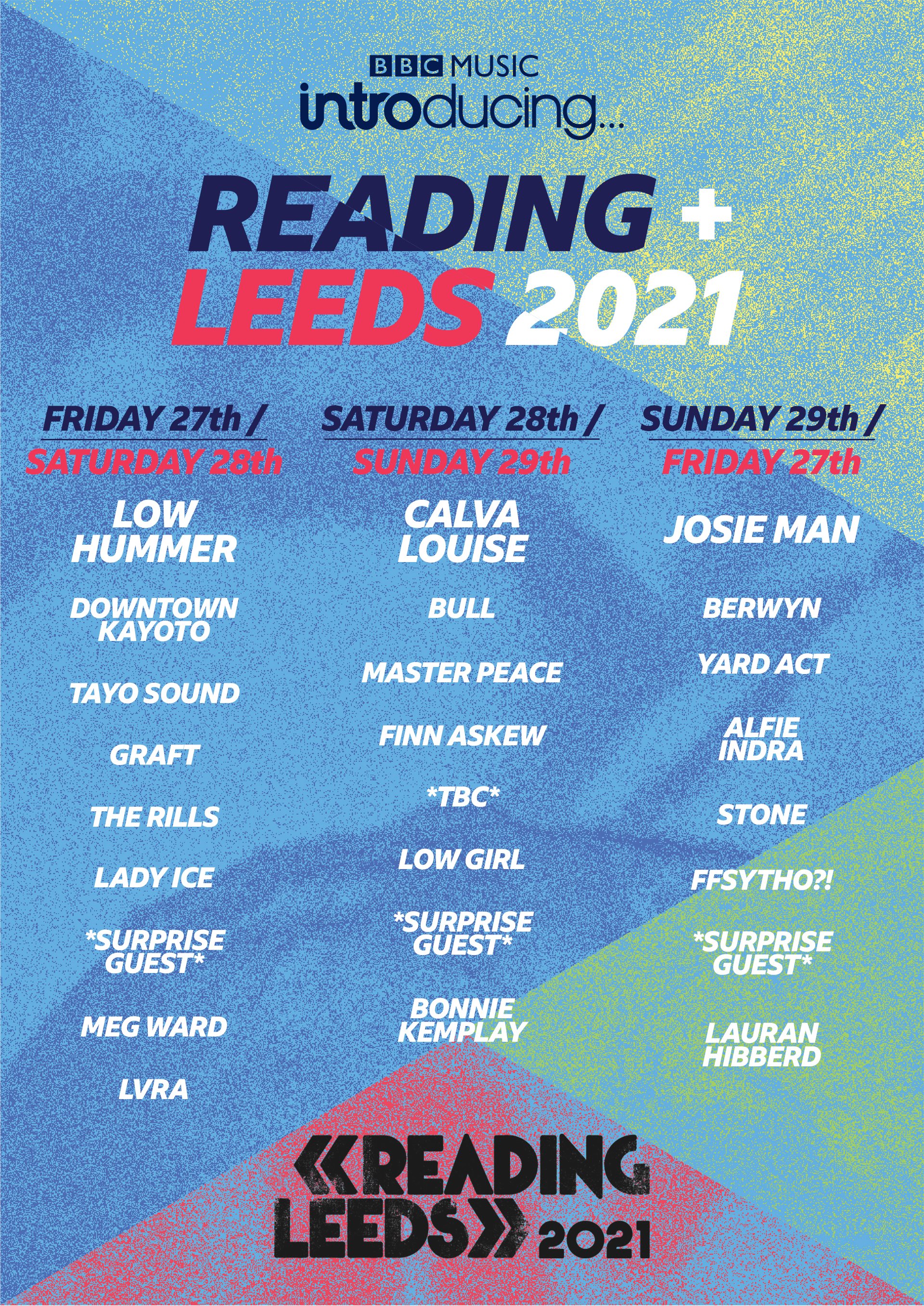 In our sole News Report piece of festival news this week, Reading & Leeds Festivals have updated their line-up ahead of the events next month. The BBC Introducing stage is back and will feature sets from the likes of Lauran Hibberd, Calva Louise and some special guests.
There has also been a rejig of the line-up with a number of acts no longer able to appear due to logistical reasons. They sadly include headliners Queens of the Stone Age. The good news however is that Biffy Clyro will be stepping in to once again headline the double event.
Read our review of Download Pilot Festival
The Joy Formidable release new single
Onto new releases now in our News Report. First up is The Joy Formidable who this week released their latest single, 'Interval'.
The release comes ahead of their new album 'Into The Blue' which arrives on August 20th. Pre-order your copy here.
Listen to 'Interval' on our Spotify Hot List!
Valeras debut 'The Other Side'
Finally this week, Valeras have released another new track, 'The Other Side'. More information from the band here.
This song also leads the latest additions to our 'Discover' New Music Playlist on Spotify. Also added this week are 'Candyland' from Unprocessed and 'damn' from Ada Lea! Listen, follow and discover your next favourite act here.
Share our News Report on Social Media