Every week we roundup the best music news from the past week!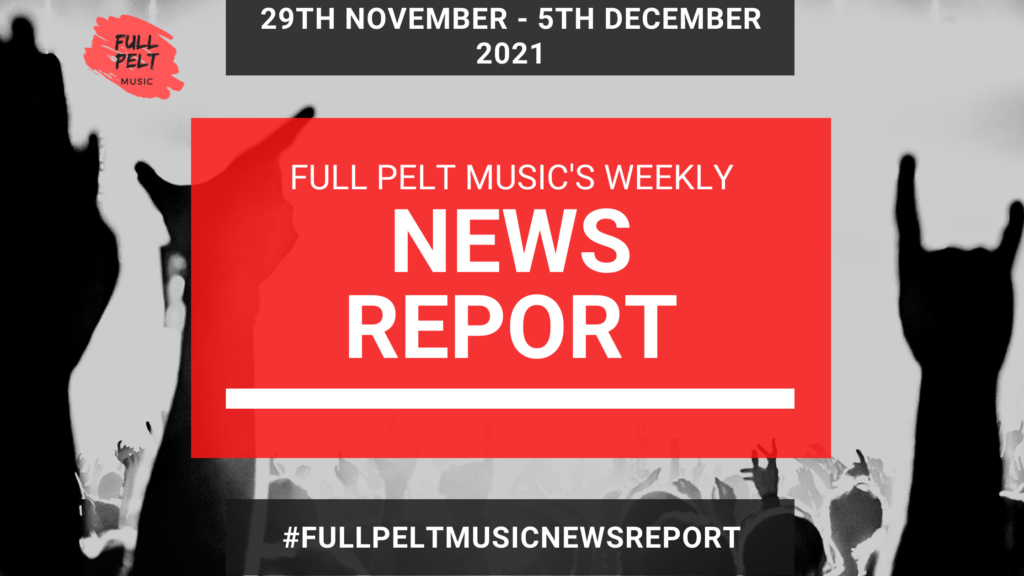 Follow us on Social Media
Kendal Calling reveal huge 2022 line-up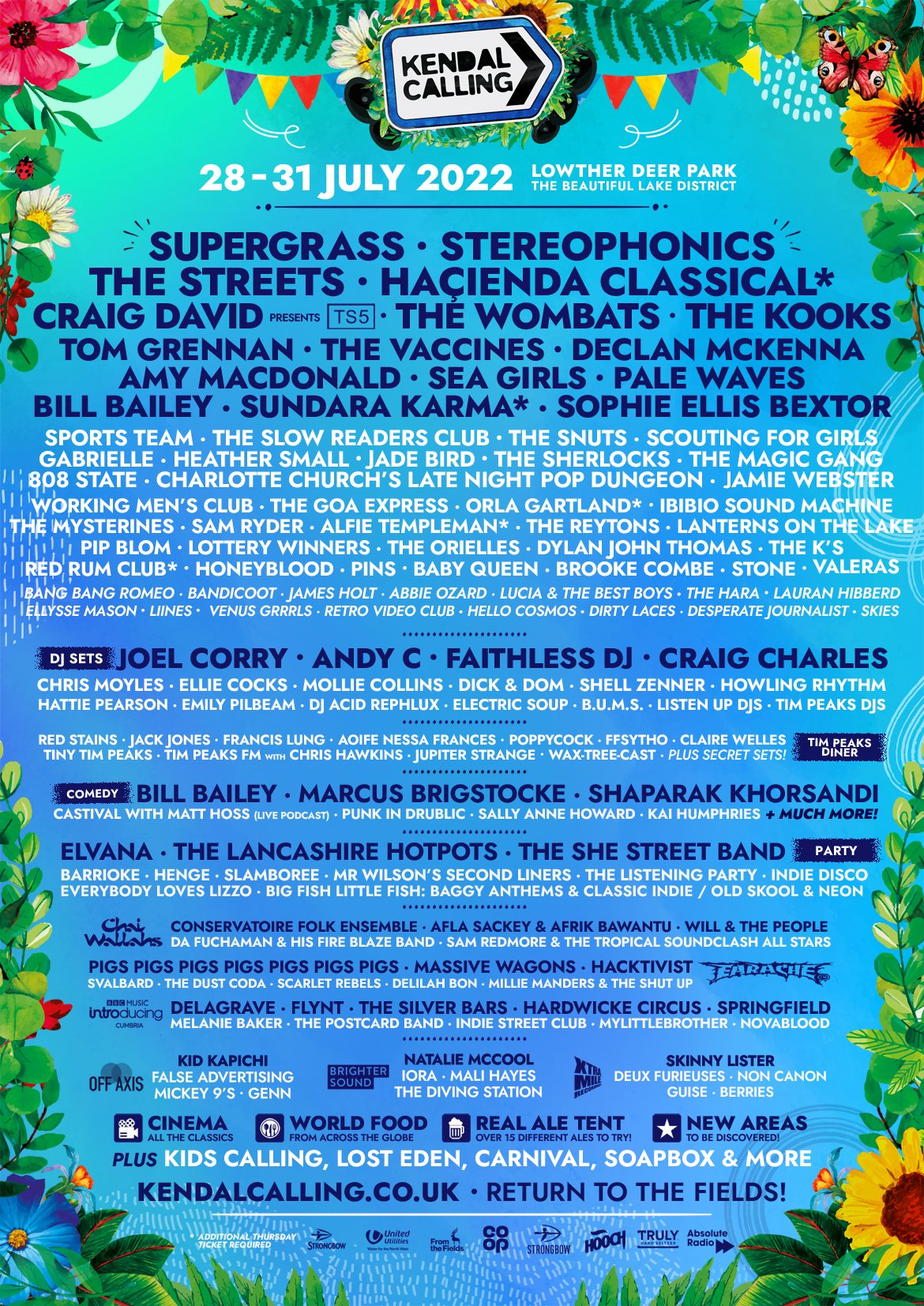 Welcome to another edition of our weekly News Report. This week features a slew of festival announcements as events prepare for the 2022 season.
For many events, they are preparing for their first event since 2019 due to the pandemic. One such event is Kendal Calling, who this week revealed their comeback line-up and it doesn't disappoint with headliners including Supergrass and Stereophonics.
Also featuring high on the bill will be the likes of The Wombats, The Kooks, The Vaccines, Pale Waves, Sports Team and The Snuts.
It's lower down the poster however that the line-up comes to life with The Mysterines, Lottery Winners, Valeras, Lauran Hibberd, Pigs x7, Massive Wagons, Hacktivist, Skinny Lister, Deux Furieuses, Guise and Berries all set to feature!
All information and tickets can be found here.
Read our review of Stereophonics live in Cambridge
Truck Festival unveils 2022 line-up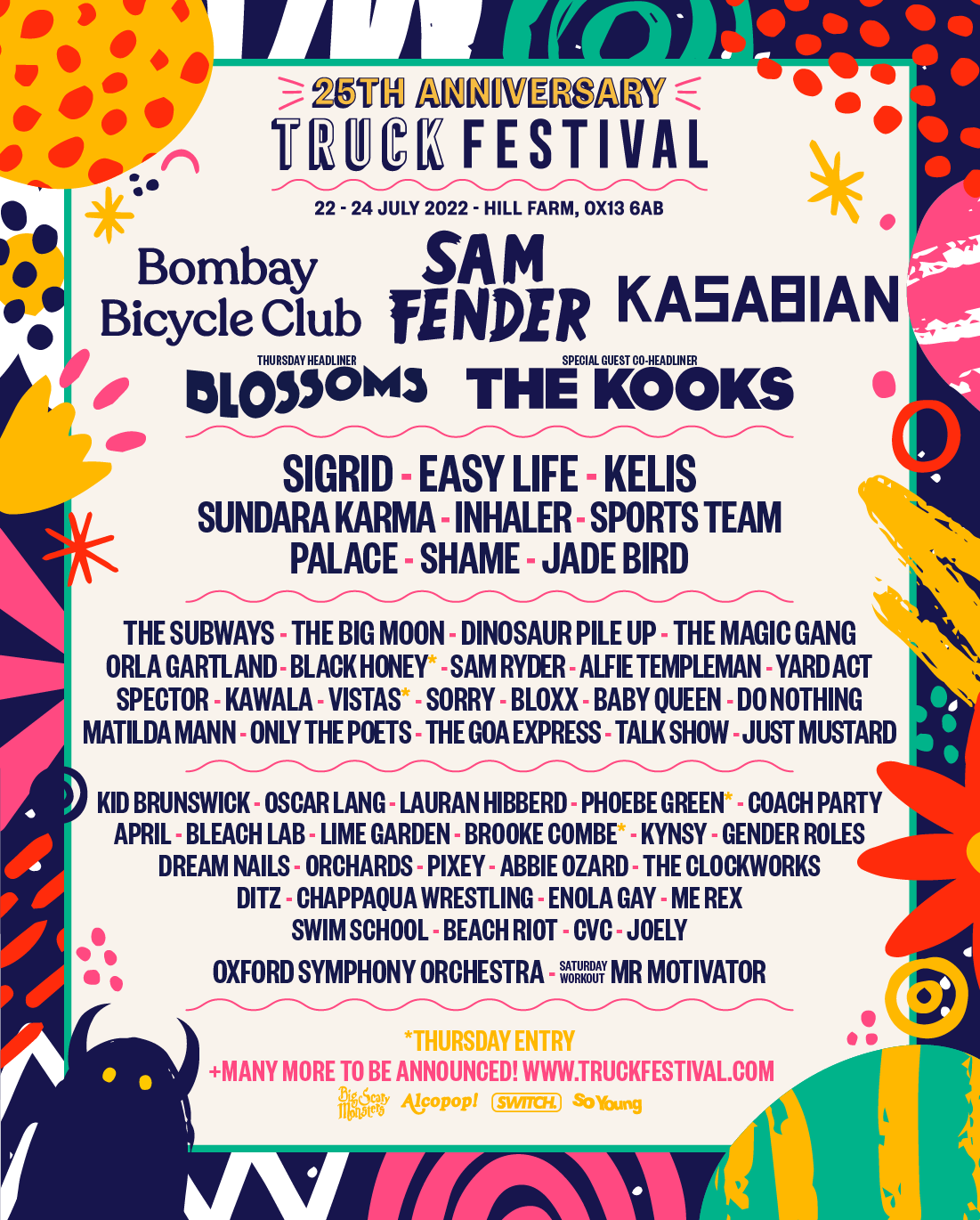 Another festival returning after a two year lay-off will be Truck Festival, which will also celebrate the events 25th Anniversary!
Headliners for the special event will be Bombay Bicycle Club, Sam Fender, Kasabian, Blossoms and The Kooks.
They are set to be joined by the likes of Sports Team, Shame, The Subways, Dinosaur Pile-Up, Black Honey, Vistas, Kid Brunswick, Lauran Hibberd and Dream Nails.
Tickets are here.
Read our review of The Subways live in Norwich
Isle of Wight 2022 gets bigger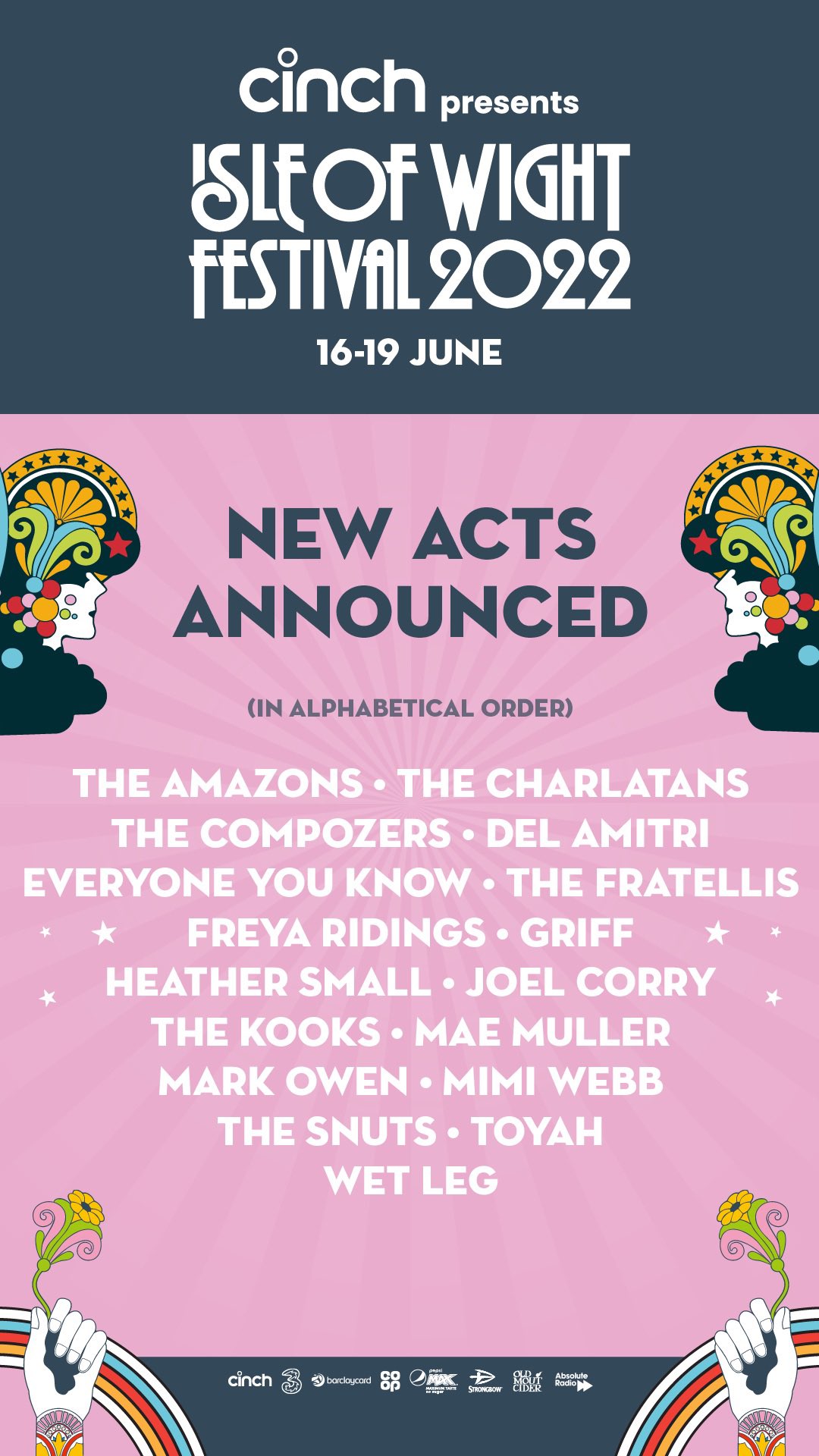 This week also saw Isle of Wight Festival make further additions to their line-up for 2022.
New additions include The Amazons, The Charlatans, The Fratellis, The Kooks, The Snuts and Wet Leg.
They join the already announced line-up that includes the likes of Kasabian, Muse, The Vaccines and The Coral.
Tickets are here.
Read our review of The Snuts live in Colchester
Slam Dunk Festival reveals Sum 41 and more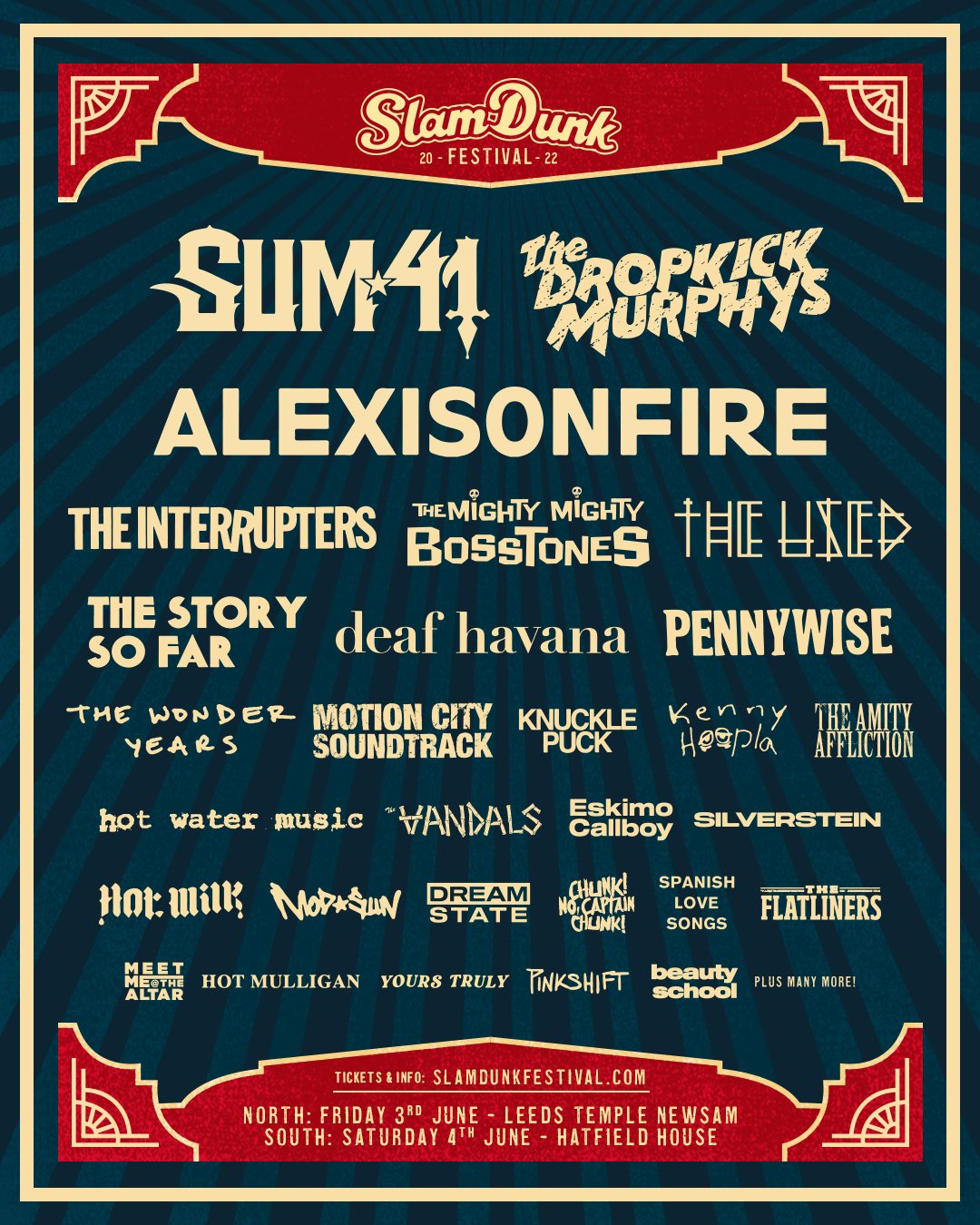 Slam Dunk Festival reshuffled their 2022 line-up this week with previously announced stage headliners Rancid no longer available. Added to the bill however are two new headline acts in the form of Sum 41 and Dropkick Murphys.
They are joined by new and previously announced acts such as Alexisonfire, The Interrupters, The Used, Deaf Havana, Hot Milk, Dream State and Spanish Love Songs.
Tickets are here.
Listen to our 'Hard & Heavy' Spotify Playlist
Standon Calling reveals new Thursday line-up!
Our final festival announcement this week comes from Standon Calling, who have revealed they will feature a huge bill on the Thursday in 2022.
Headlined by Madness and also featuring The Subways and The Skints, the Thursday provides a sneak peek at what's to come with 3 more full days of music to be announced.
Tickets and information is here.
Check out our 'Discover' New Music Podcast on Youtube
Music Venue Trust reveal next set of 'Revive Live' dates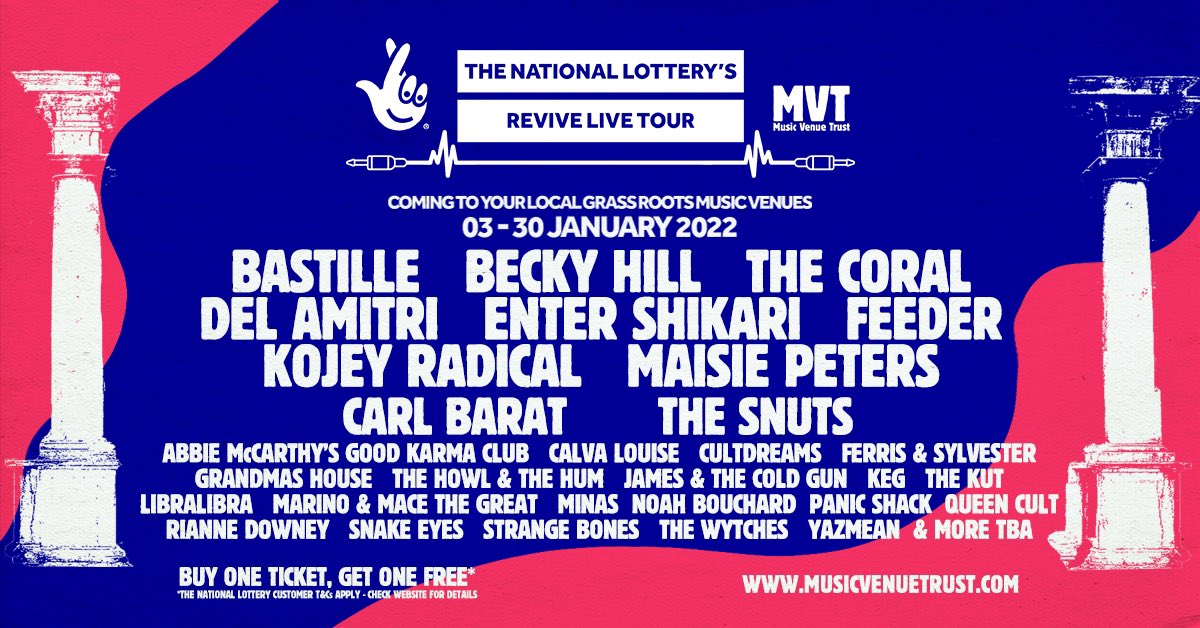 The incredible Music Venue Trust continue to work tirelessly to protect our vital grassroots music venues from threats pandemic related and sadly un-pandemic related. FYI, if you choose to move in next to an existing music venue, don't complain about the noise!
Anyway, this week saw MVT announce the next slate of dates for their 'Revive Live' tour in conjunction with The National Lottery. Lottery playing friends can get a free ticket with each ticket buyer!
Huge acts playing this January include Bastille, The Coral, Enter Shikari, Feeder, Carl Barat, The Snuts, James & The Cold Gun, Strange Bones and many more.
Tickets and information is here.
Read our review of 'Coral Island' from The Coral
Will Varley announces UK Tour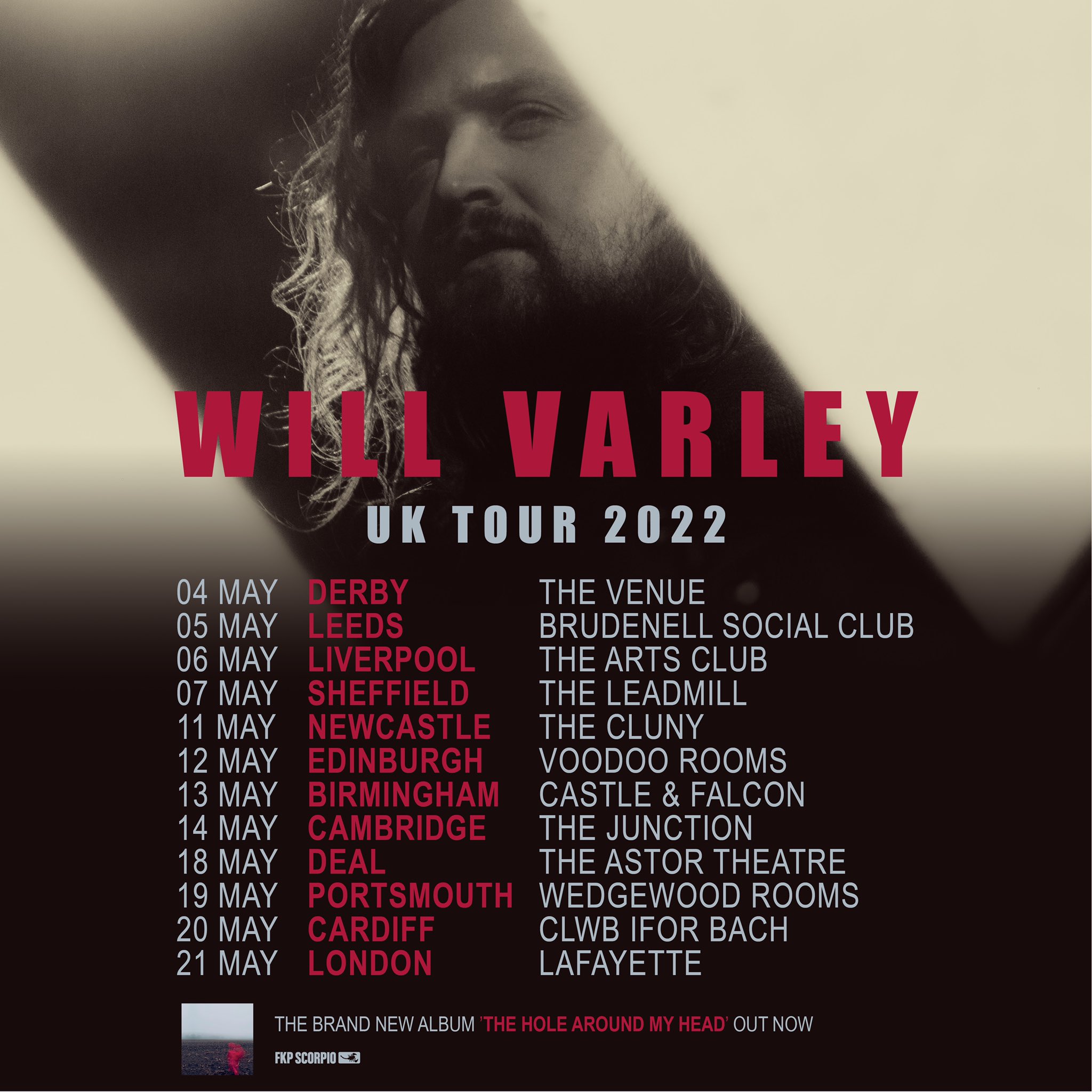 Our News Report moves on now to a couple of tour announcements, and up first is Will Varley. Following the release of his superb new album, 'The Hole Around My Head', Varley will be hitting the road in May next year.
You can grab your tickets here.
Read our review of 'The Hole Around My Head' from Will Varley
October Drift reveal UK Tour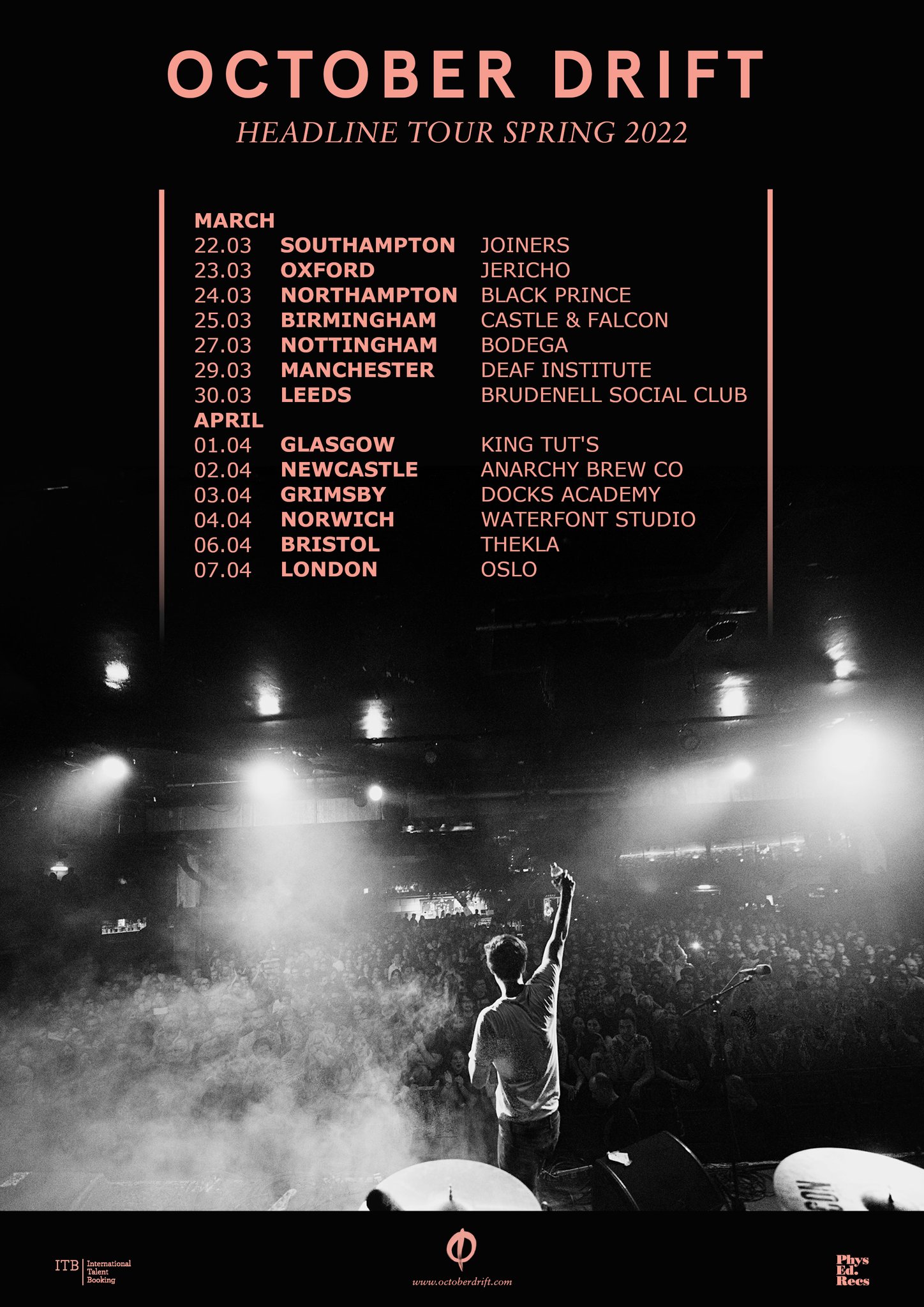 Another act revealing a UK Tour set to take place in the first half of next year is October Drift.
The band has revealed a lengthy trek around the UK set to take place in March and April next year.
Tickets are here.
Listen to our 'Discover' New Music Playlist
Twin Atlantic debut 'Dirty'
Time now to turn our News Report on to new music releases from the past week and we start with Twin Atlantic.
The band continue to build towards the release of their new album, 'Transparency' which arrives on January 7th. This week saw the band debut the latest track, 'Dirty', which you can listen to above.
Pre-order the album here.
Listen to 'Dirty' on our Spotify Hot List!
The Hot Damn! debut 'I Didn't Like You Anyway'
There was more fantastic new music forthcoming this week from The Hot Damn!. The band debuted their latest single, 'I Didn't Like You Anyway', which you can check out above.
For more from the band, follow them on Twitter.
Lyoness debut 'Heroine'
We finish our News Report this week with a band we recently featured on our 'Discover' New Music Playlist. Lyoness, dropped another new track this week and you can listen to 'Heroine' above.
More on the band here.
Listen to our 'Discover' New Music Podcast on Spotify
Share our News Report on Social Media