Every week we roundup the best music news from the past week!
Follow us on Social Media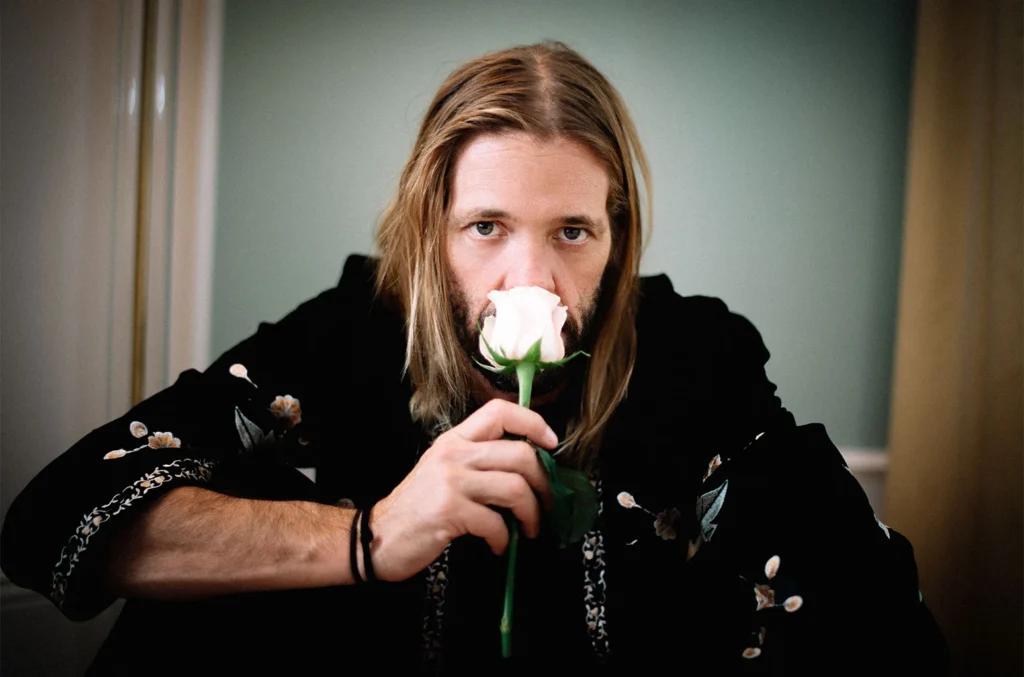 Foo Fighters announce special Taylor Hawkins tribute shows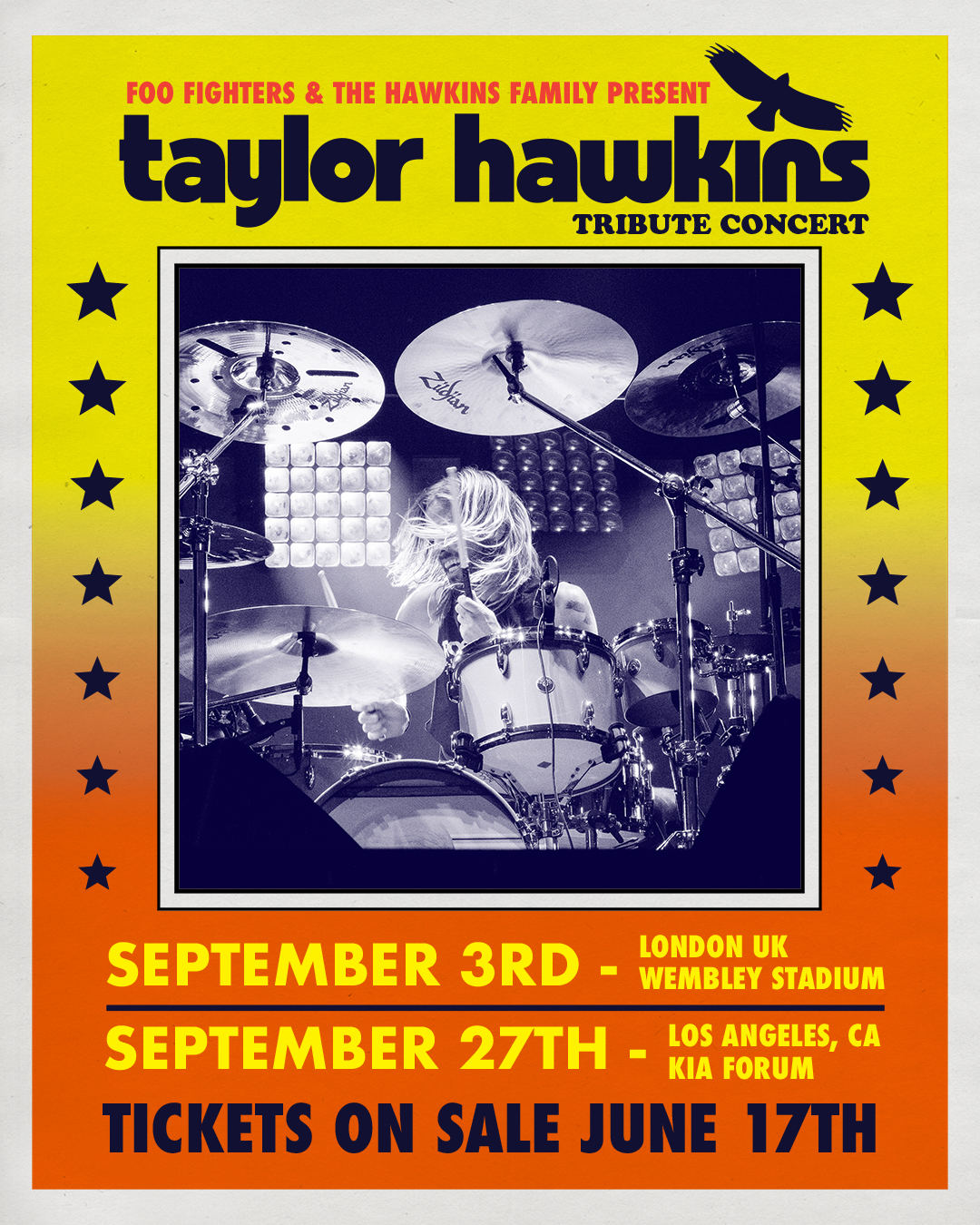 Before we get into our News Report proper, we start we something really special.
As the world still mourns the tragic loss of Taylor Hawkins, Foo Fighters have revealed that two special Tribute Concerts will take place in September.
The first date will see the band return to Wembley Stadium in London.
More information here.

Black Star Riders set for 10th Anniversary Tour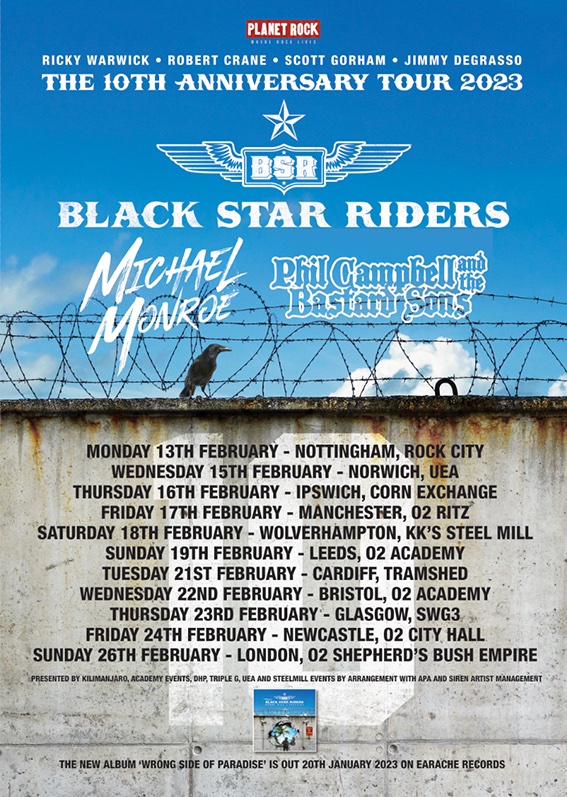 As we bang our heads in Donington Park, we welcome you to the latest edition of our weekly music News Report. We therefore start with some rocking tour announcements.
Up first is the news that Black Star Riders will be touring the UK in February to celebrate their 10th Anniversary. A special throwback line-up will include Scott Gorham and Jimmy DeGrasso.
Frontman Ricky Warwick had the following to say, "Can you believe 2023 is 10 years of Black Star Riders … How time flies while you are having fun! We decided to do something special to commemorate this occasion. For the UK tour only, to co-incide with the album's release, we will be bringing back the legendary Scott Gorham (guitar) and Jimmy DeGrasso (drums) for the dates to make them extra special!"

The BSR news doesn't end there however, as the band will also be releasing a new album, 'Wrong Side of Paradise' on January 20th.
The first single, 'Better Than Saturday Night' was shared this week and you can check the video out below.
Warwick shares, ""Better Than Saturday Night" is a feel-good, uplifting tune about staying strong in the face of adversity, being true to yourself, and the power of positivity. I wrote it for my kids, but subliminally I think I also wrote it for myself and everyone for those days when we need to find a little bit of extra strength."

He continues: "We wanted to reflect the positivity, power, attitude and strength to endure sentiment in the lyrics of the song. And no better way to do that than Black Star Riders rockin' out with the Los Angeles Roller Derby Dolls."

About the album Ricky adds "I am very proud of this record, Black Star Riders fifth release and the first with our new and exciting relationship with Earache Records. As with all BSR albums, 'Wrong Side Of Paradise' is an anthemic statement of intent, driven by ferocious guitars and thundering drums. I can only write about my own personal experiences, my families, my friends and how I see a world that is unraveling and changing faster than we can comprehend. That being said, I'm a firm believer in the power of positivity, something that echoes throughout this album"
Tickets and pre-orders are here.
Read our review of Ricky Warwick live in Norwich
The Interrupters set for UK Tour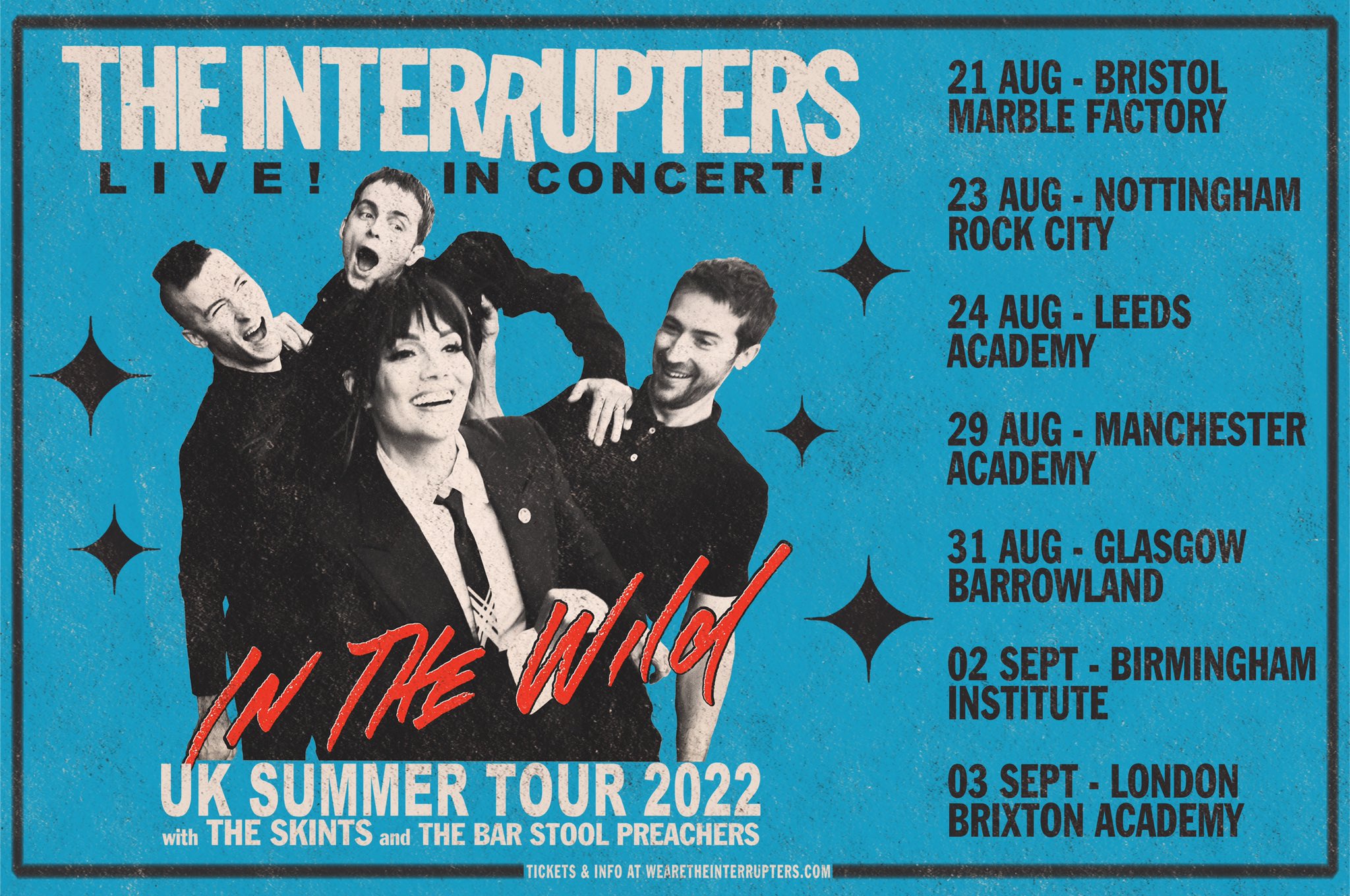 Following a triumphant display at Slam Dunk Festival, The Interrupters will return to the UK at the end of this summer for a full UK Tour.
Support on the shows, which finish up at Brixton Academy, are The Skints and The Bar Stool Preachers.
Tickets are here.
Find Full Pelt Music on Youtube
The Amity Affliction announce UK Tour
The Amity Affliction will also be heading to the UK for a run of dates this October.
Support will comes from Counterparts, Gideon and SeeYouSpaceCowboy.
Tickets are here.
Read our review of Volbeat live in London
Monster Truck announce UK Tour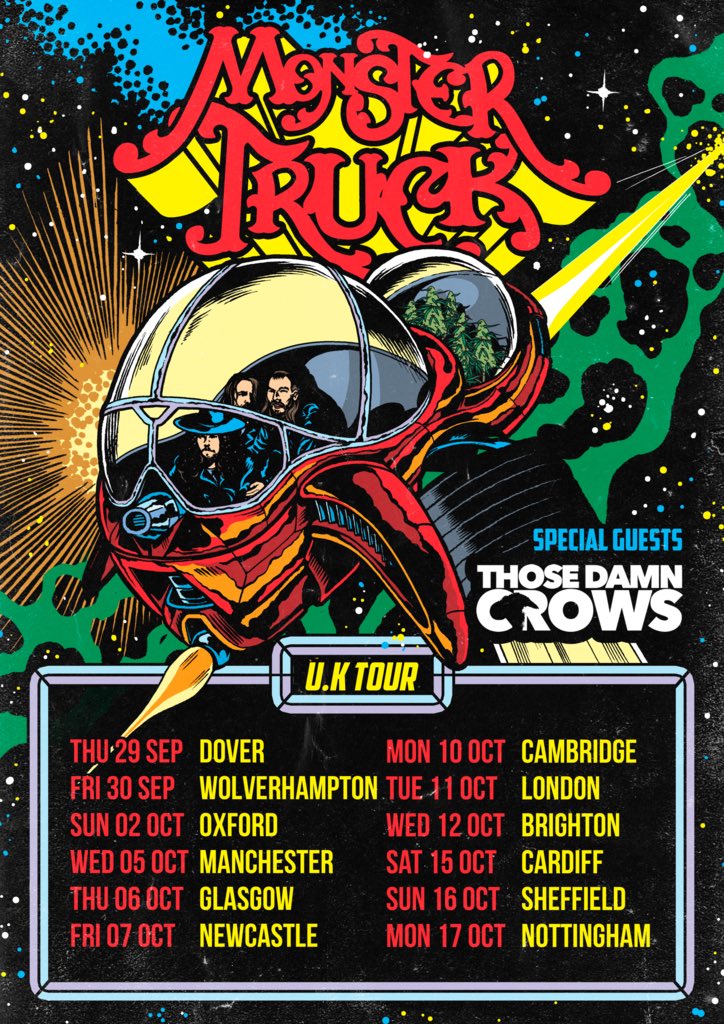 Monster Truck have announced details of a UK Tour later this year, with support from Those Damn Crows.
Tickets are here.
Listen to our 'Hard & Heavy' Playlist
The View return with December Glasgow show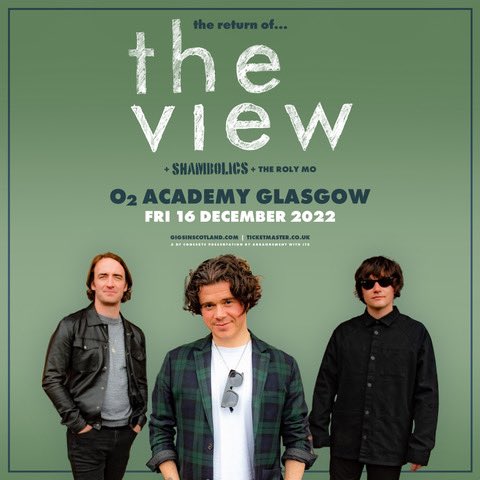 Scots The View will be returning for their first show in more than five years. The band will play Glasgow this December.
Kyle Falconer says, "It's an honour to still be able to play our songs to audiences who love them. The View are probably in the best position they have ever been to play live. Taking some time to refocus has given us all the drive and the hunger to release more hits and blow everyone away again. It's gonna happen so we hope you're ready. We are!"
Tickets are here
Read our review of Fatherson live in Cambridge

Editors debut 'Karma Climb'
New releases now as our News Report continues and we start out with the latest news from the Editors camp.
The band debuted new single, 'Karma Climb', this week whilst also revealing a new album, 'EBM' will be released September 23rd. Listen to the new track above, and pre-order your album here.
Read our review of Gary Numan live in Norwich
Pixies debut new track 'There's A Moon On'
We turn to PIXIES now as our News Report continues. This week the band debuted a new track, 'There's A Moon On', which you can listen to above.
The track will feature on a new album, 'Doggerel', which is out on September 30th.
Guitarist Joey Santiago says, "This time around we have grown. We no longer have under two-minute songs. We have little breaks, more conventional arrangements but still our twists in there."
Vocalist/guitarist Black Francis adds, "We're trying to do things that are very big and bold and orchestrated. The punky stuff, I really like playing it but you just cannot artificially create that shit. There's another way to do this, there's other things we can do with this extra special energy that we're encountering."
Pre-order here.
The Blue Stones share new single 'Don't Miss'
There was also new music this week from The Blue Stones. The band shared their new single, 'Don't Miss', which you can check out above.
Discussing the single, the duo noted, "We wanted every listener to feel just as confident as we did while recording this song, and give them a theme to revel in their own accomplishments with. This song is the smirk you give to anyone who thinks you aren't worth the hype."
More here.
Read our review of Airbourne live in Norwich
Asylums share new single 'Scatterbrain'
Asylums this week shared their latest single, 'Scatterbrain', which you can listen to above.
The single will feature on new album, 'Signs of Life', which is due for release on October 14th.
Producer Dave Eringa on 'Signs Of Life':

"When Luke said he wanted to do an album at Rockfield in 8 days – all played live & to integrate big strings into their sound – it sounded so ridiculous I thought "let's do this"! Only a band that can really play can do this kind of recording. No clicks, no tricks – all live off the floor, a few judicious overdubs, some amazing string arrangements from musical polymath Henry & a bizarre interruption from Countryfile – it was a pretty intense week and I couldn't be prouder of them for what they achieved! They've really taken themselves to the next level!"
Pre-order your copy here.
Watch our 'Discover' New Music Podcast with guests BAIT

As always we conclude our News Report with the latest additions to our 'Discover' New Music Playlist!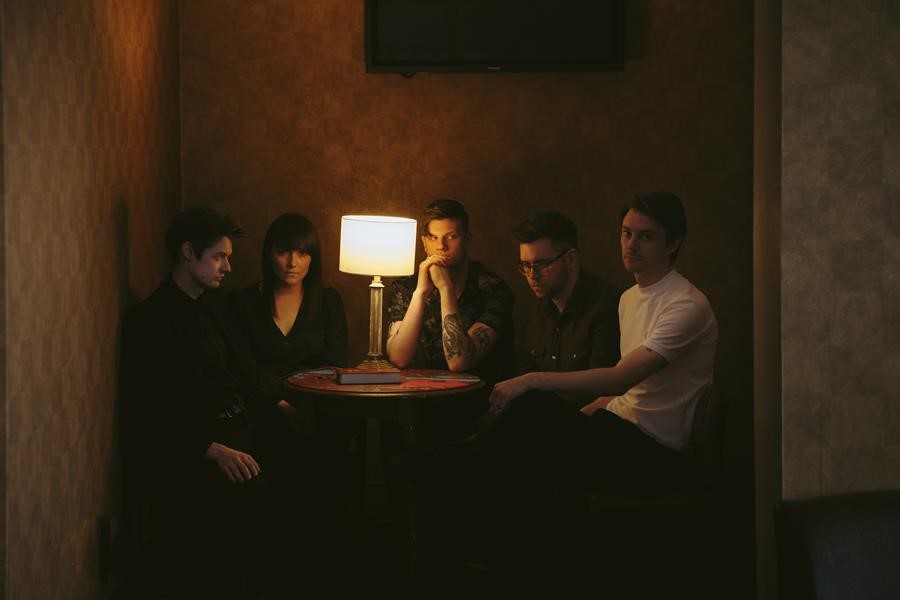 Pit Pony – 'Sinking'
Tyneside's Pit Pony have shared new single 'Sinking' – taken from debut album 'World To Me' out 1st July 2022.
"There's a lot more layers and textures to this than most on the album and it was a welcomed contrast and learning curve as it's not something we'd really done some much with previous tracks.", says singer Jackie Purver. "We have a lot to thank Chris MacManus and his production for with this one. The doubled 60s girl group style vocals in particular were his idea, and it's something we all instantly loved being such big fans of that genre and its sound."
She adds, "I think that on the surface this is influenced in its imagery by the fact I'm from a coastal town (South Shields) and have always been by the river so the whole album has a theme running through it with water (see what I did there?). I think when all we were allowed to do was go on walks we spent a lot of time walking our beautiful North East coast and that seeped into the writing."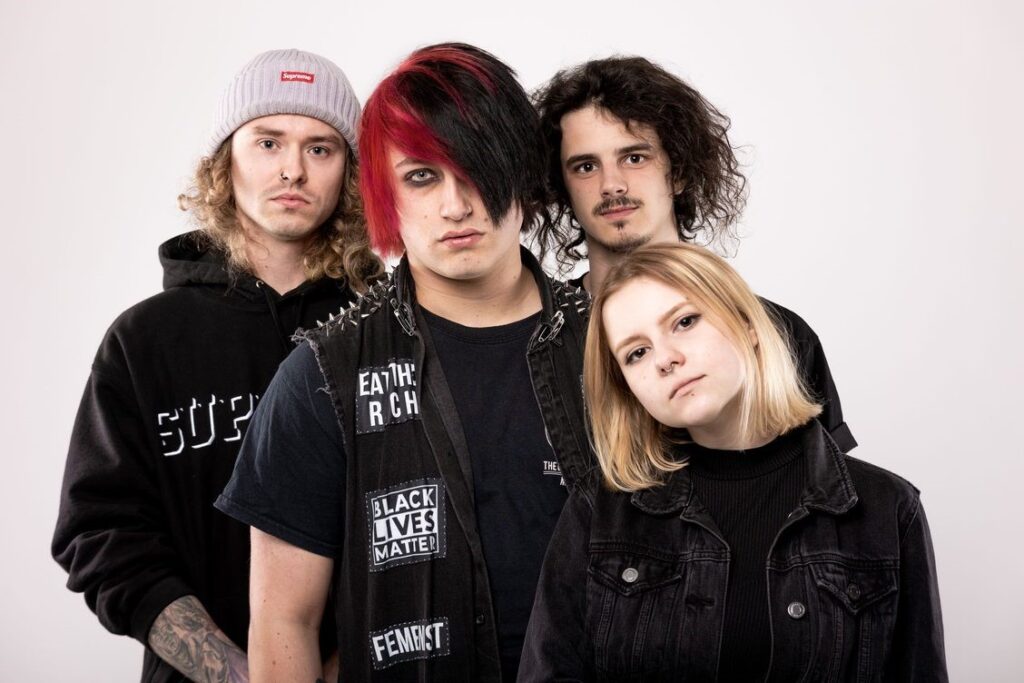 Neversaid – 'BRAVE'
London Alternative outfit Neversaid have unleashed their brand-new heart-hitting single 'BRAVE' to the world.
"Brave is about social anxiety. It's about feeling completely alone and isolated, and feeling like everyone around you is out to get you. Neversaid is all about self – expression. Every Neversaid song is an explosion of emotion, be it anger, frustration, hope, anxiety or depression." – Logan Samuel (Lead Singer)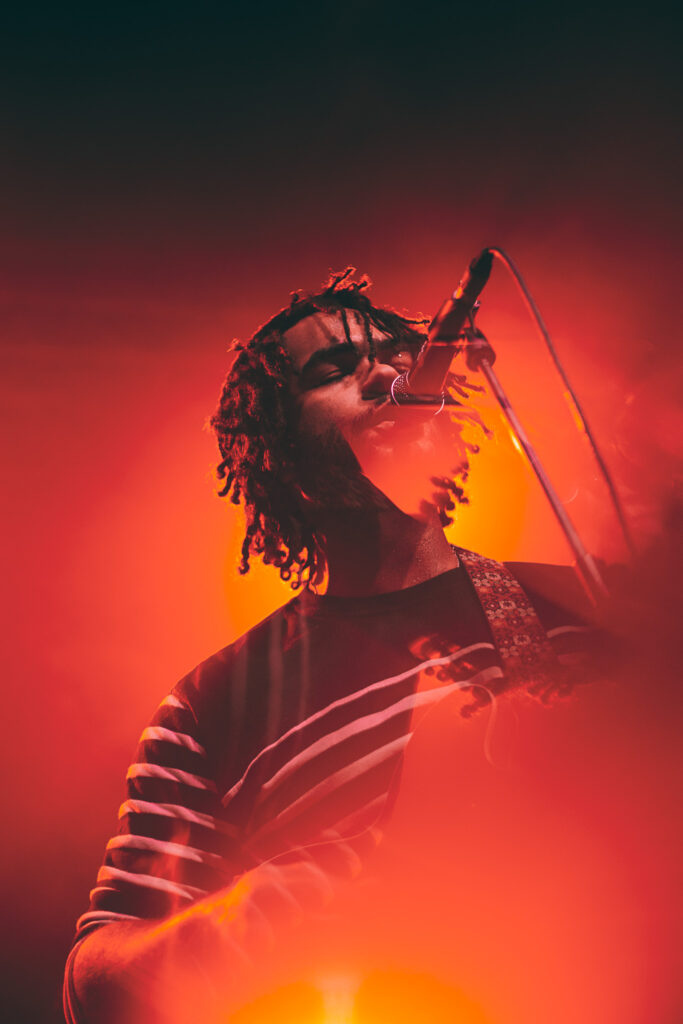 Fitzroy Holt – 'Medicine'
Fitzroy Holt has released a new single, 'Medicine', as he begins a new deal with This Feeling Records.
Fitzroy says, "'Medicine' is a love song with all the good bits and all the sometimes not so good bits. It's about that special someone or something that makes your day brighter by just being there."
Listen, Follow and Discover your new favourite act now with our 'Discover' New Music Playlist
Then find our the stories behind the songs on our 'Discover' New Music Podcast!
Share our News Report on Social Media