We roundup the best music news from the past week!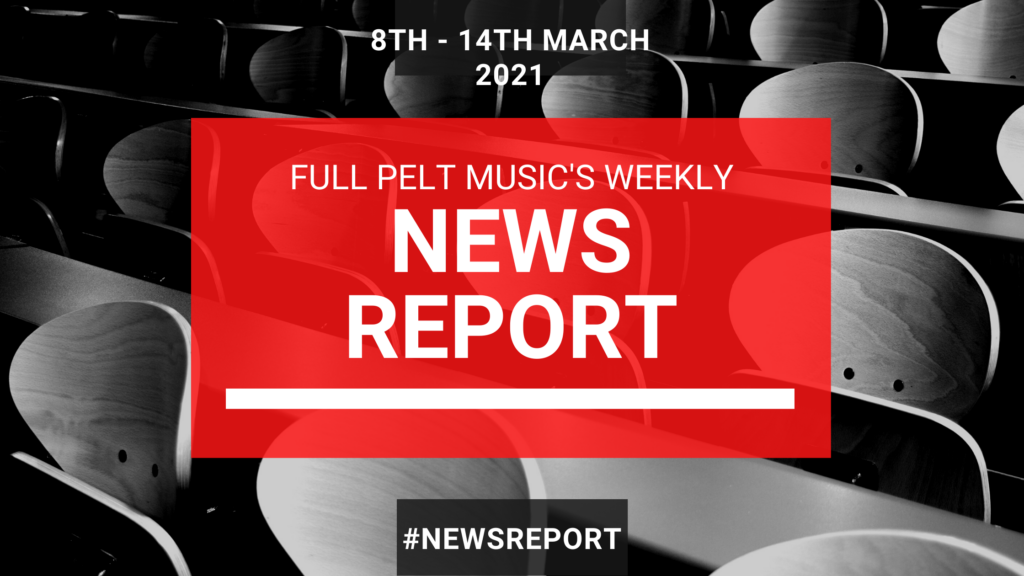 Every week we roundup the best music news from the past week in our News Report. To stay up to date with the biggest news be sure to follow us on our social channels:
Slam Dunk unveil line-up for rescheduled Festival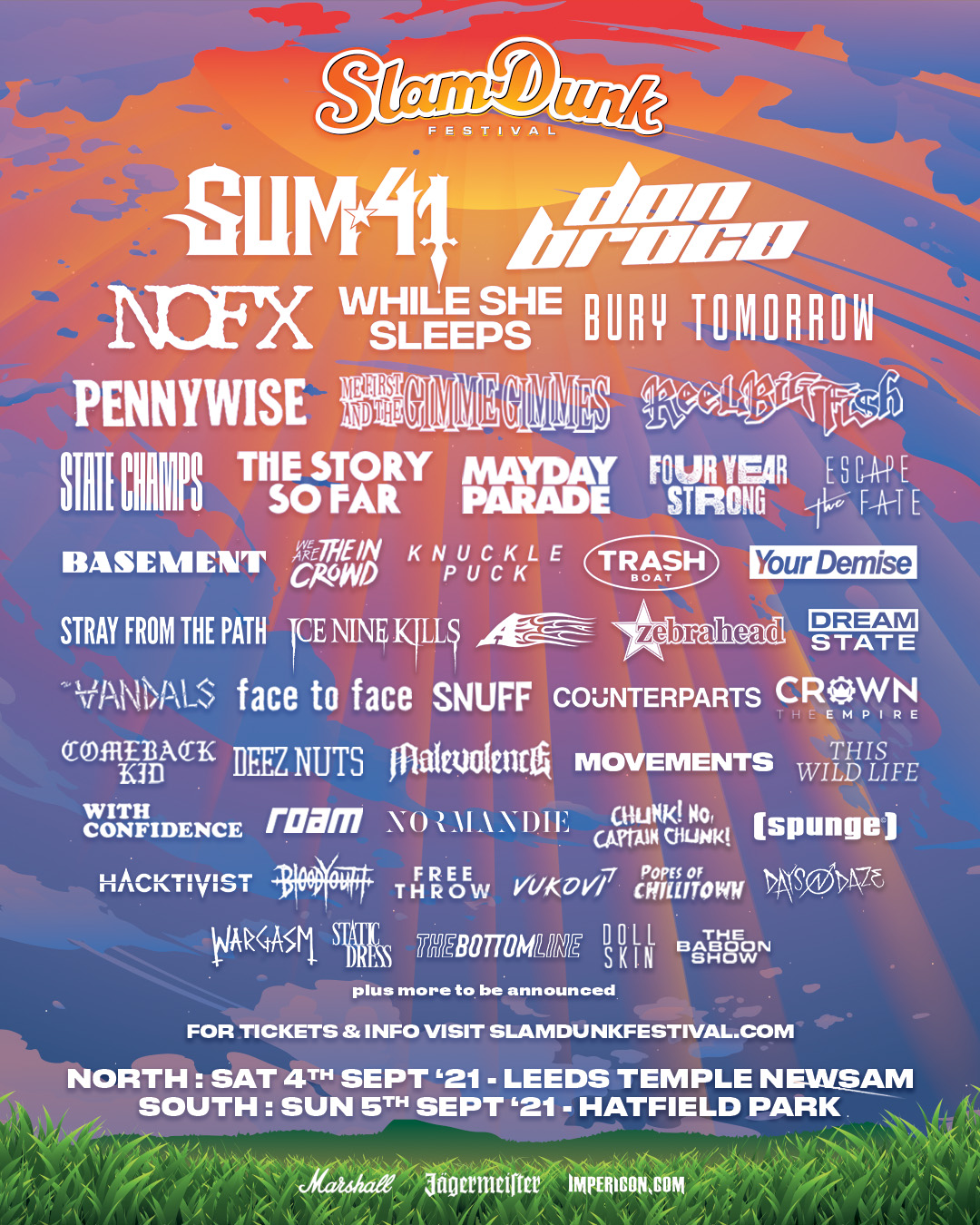 The trend of festivals selling out continues following the recent government roadmap announcement. We again start our News Report this week with the pick of the festival news.
Up first is Slam Dunk Festival. The organisers had already announced that the twin event would move to the 4th and 5th of September at Leeds Temple Newsam and Hatfield Park. Now they have unveiled a line-up that includes headliners Sum 41 and Don Broco!
Also on the festival bill is a collection of some of our favourites including Reel Big Fish, A, Dream State, Normandie and Wargasm. Pick up your tickets here.
Read our review of 'Dark & Beautiful Secrets' from Normandie
Bloodstock brings in Kreator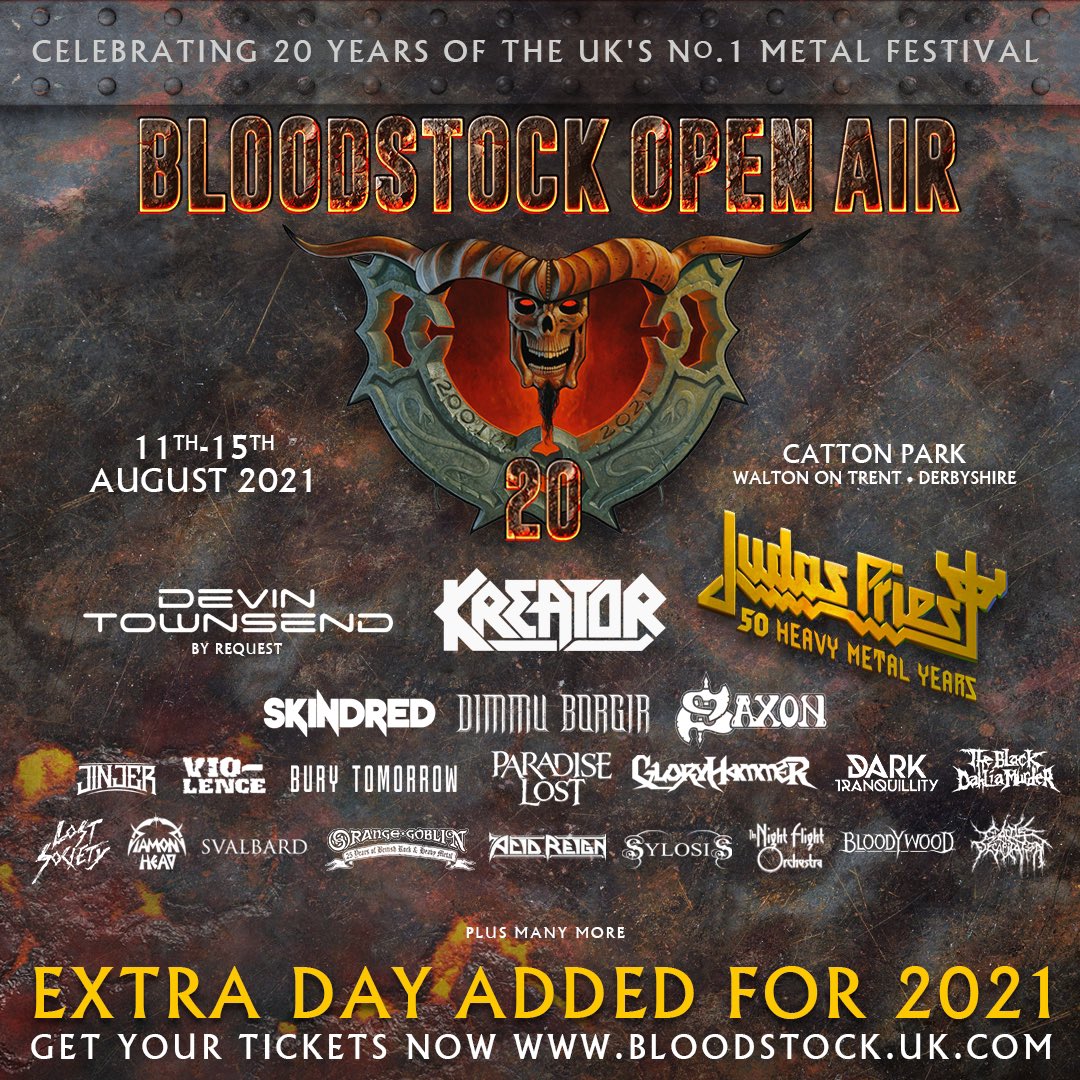 Another event cementing their 2021 line-up this week is Bloodstock Festival. Having lost Mercyful Fate from the Saturday headline slot, the organisers have moved quickly to bring in Kreator to fill that spot.
They join the already announced Judas Priest, Skindred and Saxon. Pick up your ticket here.
Steelhouse Festival reveals their final three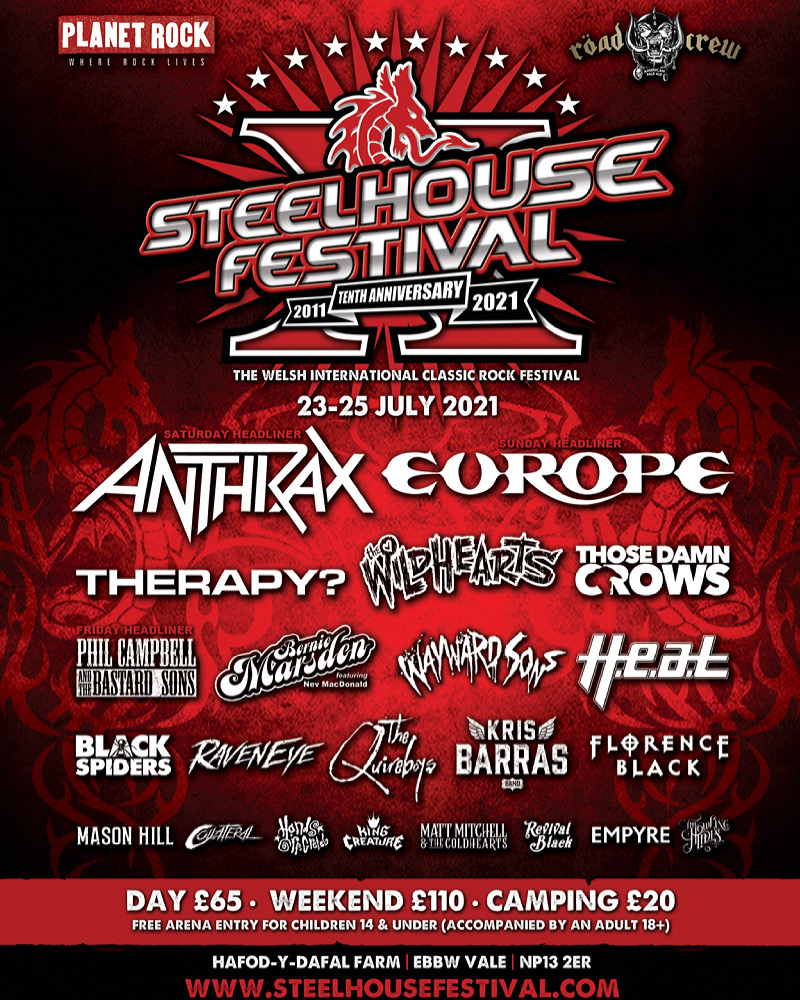 We also saw this week the final three acts announced for a fantastic looking Steelhouse Festival. The Wildhearts, Bernie Marsden and Wayward Sons join the likes of Anthrax, Europe, Phil Campbell And The Bastard Sons, Therapy? and Those Damn Crows.
Rockers rejoice and grab your tickets here.
Read our review of 'We're The Bastards' from Phil Campbell And The Bastard Sons
Black Deer deliver strong line-up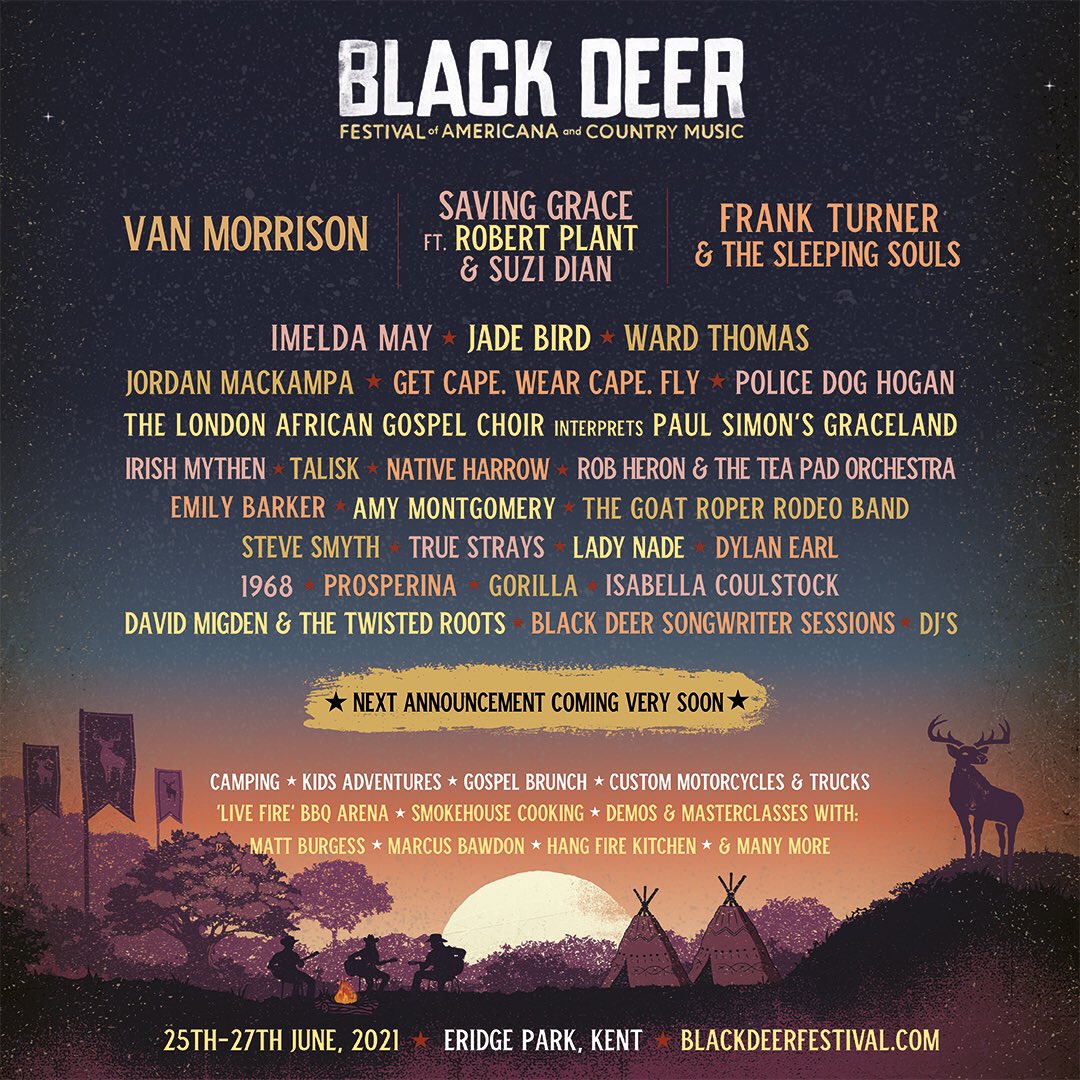 Our final festival coverage this week goes to a stunning line-up from Black Deer Festival in Kent. The event is set to feature performances from Van Morrison, Saving Grace, Frank Turner, Imelda May and Emily Barker.
You can grab your tickets here.
Read our tribute to Frank Turner's Independent Venue Love series
Enter Shikari reveal rescheduled tour with new dates added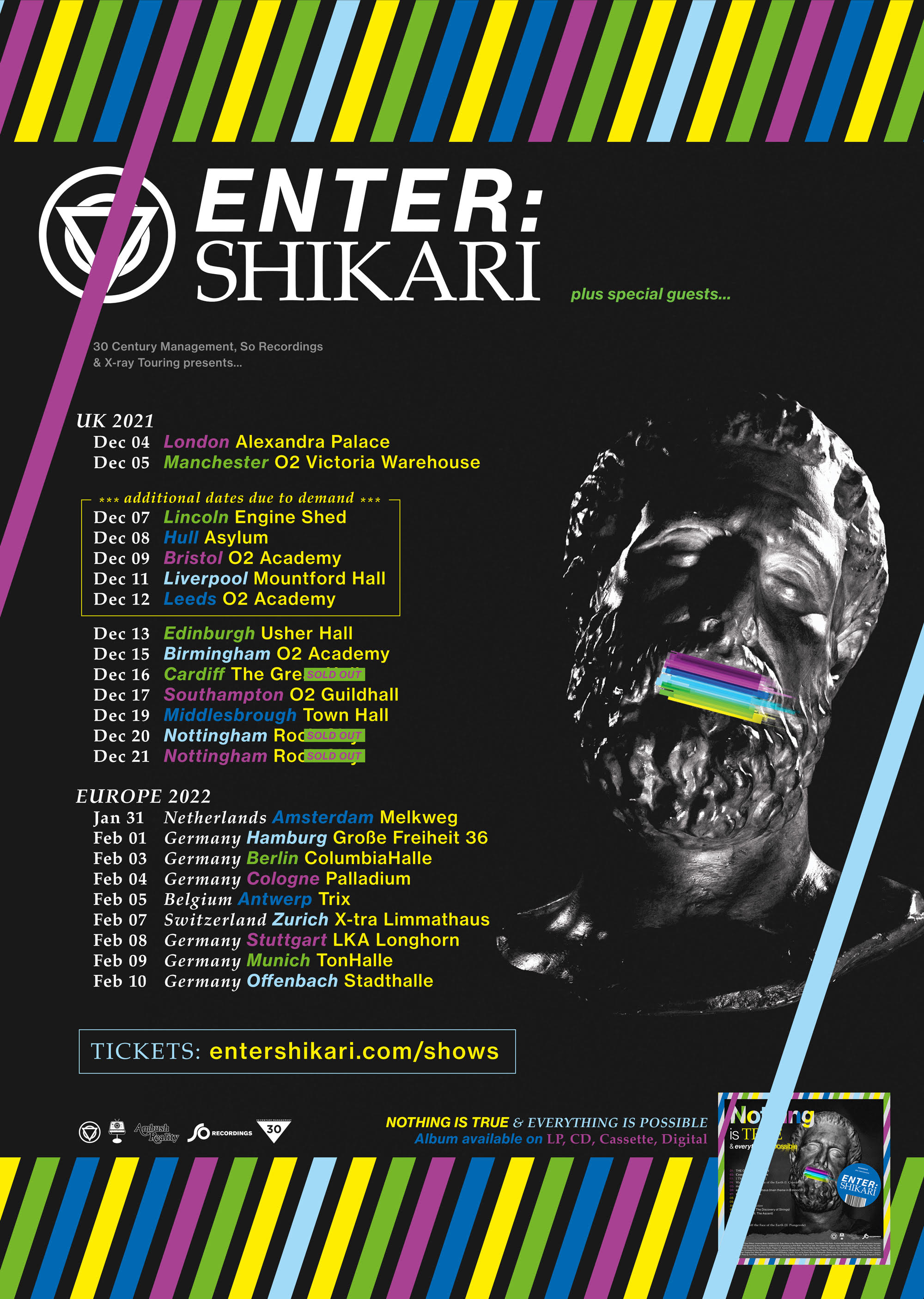 It isn't just festivals maneuvering in the wake of the governments roadmap. Tours have been also been adjusting to those plans. This week has seen more rescheduling from the likes of Biffy Clyro and Enter Shikari. The latter even adding in five additional dates!
Lincoln, Hull, Bristol, Liverpool and Leeds will now also get to witness the majesty of Enter Shikari with Dinosaur Pile-Up and Nova Twins in tow. Grab any remaining tickets here.
Fatherson plan huge UK tour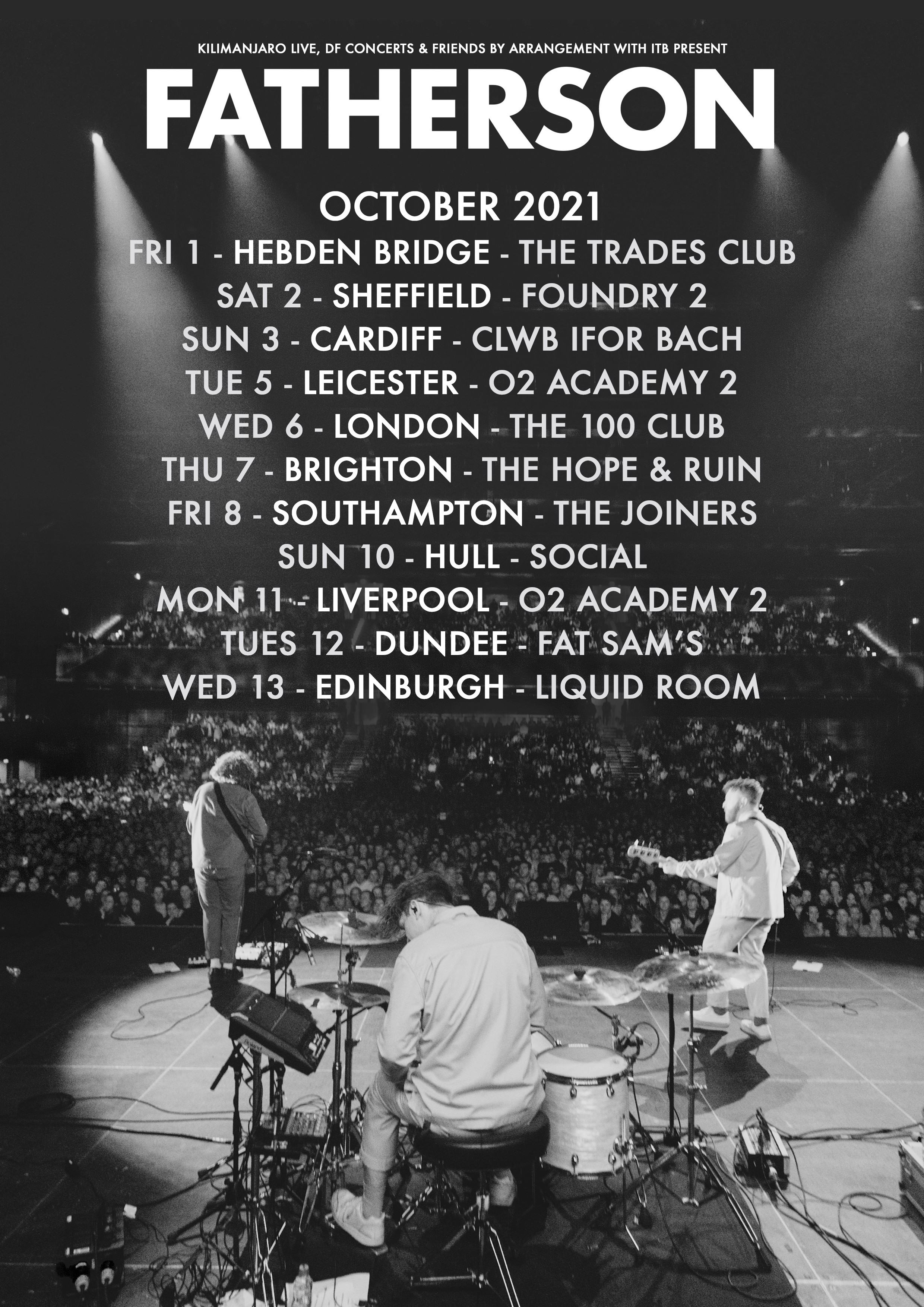 Another tour announced this week will see the incredible Fatherson hit the road for a lengthy trek around the UK. This promises to be one not to miss and you can pick up your tickets here.
Read our review of 'Fractured Party Music' from Pet Needs
Korn announce massive livestream event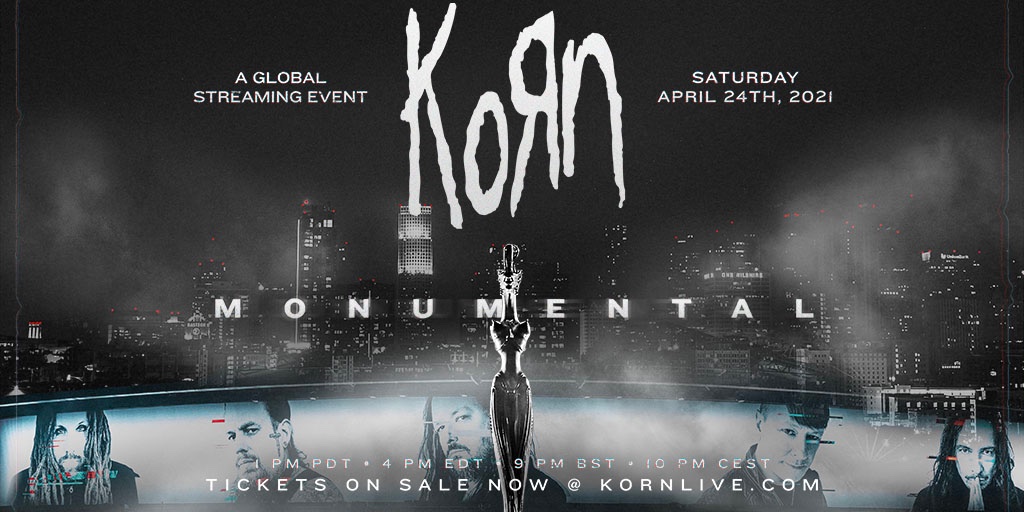 Korn has announced details of a massive global livestream event taking place on Saturday 24th April 2021. Announcing the event frontman Jonathan Davis said "We hope you take part in this experience with us. And though it is not the same as performing live with you here, we still want to bring you some great music and a fun show."
The show promises "hits, rare and sought-after deep cuts and select tracks from their latest album". The event will be shot in downtown LA on the set of Stranger Things! Interest piqued? Grab your tickets here.
Read our blog 'Livestream: Good or Bad for the Music Industry'
Yonaka drop new single 'Ordinary'
We move now into our new music section of our weekly news roundup. This week we were treated to the second single from the upcoming second album from Yonaka. 'Ordinary' is further evidence that the new album will be very special.
Listen to 'Seize The Power' on our Spotify Hot List!
Gary Numan unveils 'I Am Screaming'
Gary Numan has also released the second single from his upcoming album. 'I Am Screaming' will feature on 'Intruder' which is due for release on May 21st.
Pre-order your copy here.
Listen to 'Intruder' on our Spotify Hot List!
Danko Jones ready new album
Finally this week, news from Danko Jones. The band will be releasing their tenth studio album, 'Power Trio', on August 27th. In announcing the album, the band also unveiled the first single 'I Want Out'.
Pre-order your copy here.
Share our News Report on Social Media
Read our review of 'The Lunar Injection Kool Aid Eclipse Conspiracy' from Rob Zombie