We roundup the best music news from the past week!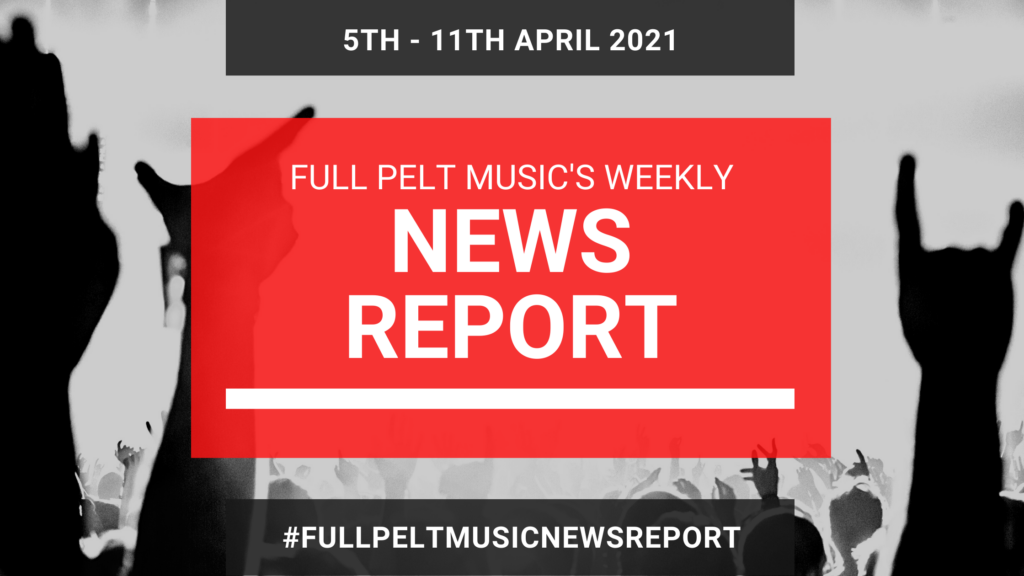 Every week we roundup the best music news from the past week in our News Report. To stay up to date with the biggest news be sure to follow us on our social channels:
Truck Festival announces huge line-up!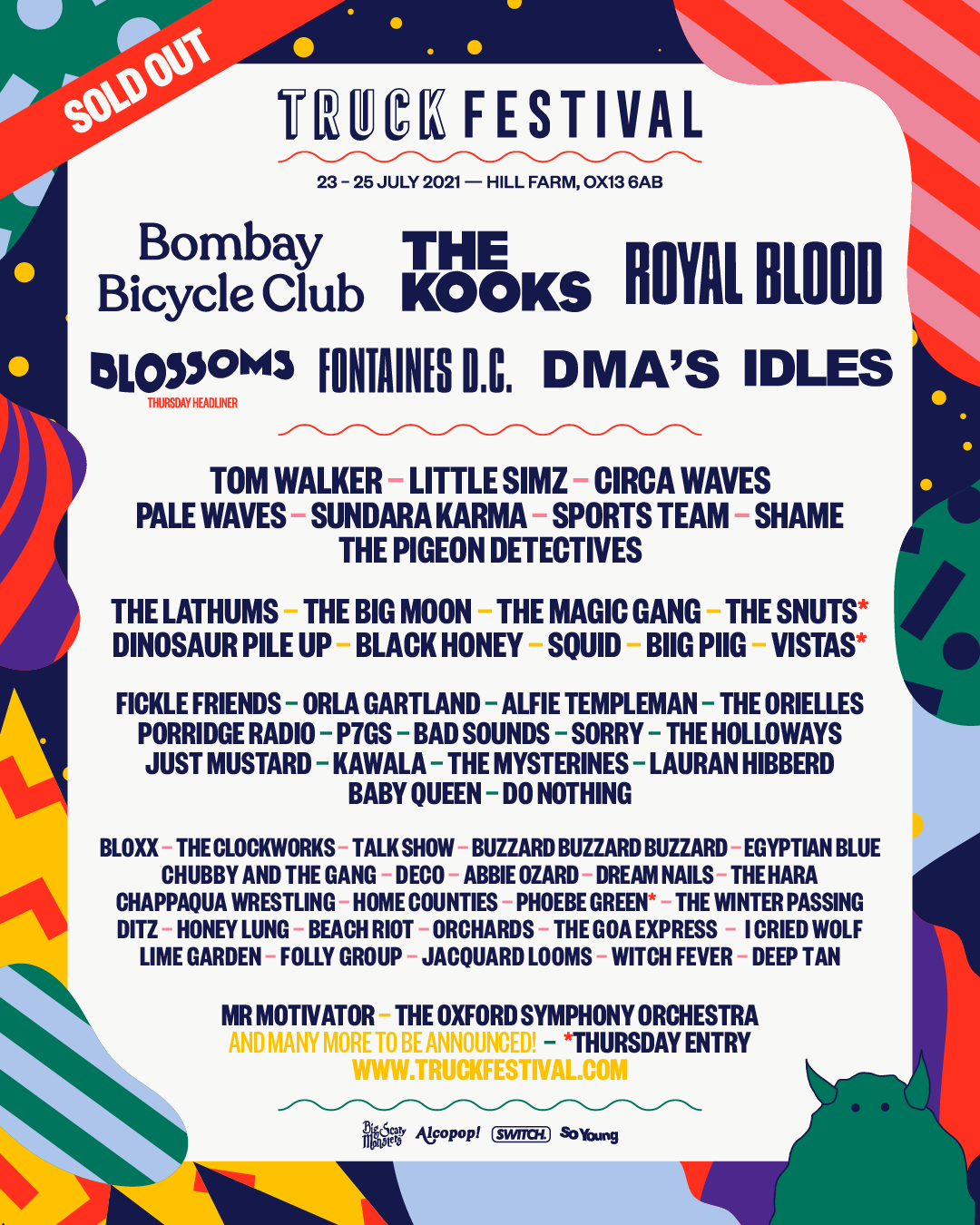 We once again start this week's edition of the News Report with a slew of festival announcements.
Up first is Oxfordshire's Truck Festival. The event has unveiled a huge line-up for 23-25 July 2021. Headlining the event will be Bombay Bicycle Club, The Kooks and Royal Blood!
That's not all though as the top of the bill also features big sets from Blossoms, Fontaines D.C., DMA's, IDLES, Pale Waves, Sports Team and The Pigeon Detectives.
There are also many more amazing acts set to grace the event including The Snuts, Dinosaur Pile-Up, Black Honey, Vistas, Pigs Pigs Pigs Pigs Pigs Pigs Pigs, Lauran Hibberd and The Mysterines.
Tickets are SOLD OUT, however you can join the waiting list here.
Read our review of 'W.L.' from The Snuts
Bearded Theory makes move to 2022
Whilst we are of course hopeful that we will safely be able to return to live music this summer, it's not yet guaranteed. One festival that has chosen to move to 2022 is Bearded Theory.
In doing so they have revealed that the event will be headlined by Placebo, Patti Smith and The Flaming Lips. The event promises to be one not to miss and you can grab your tickets here.
Red Rooster reveals full line-up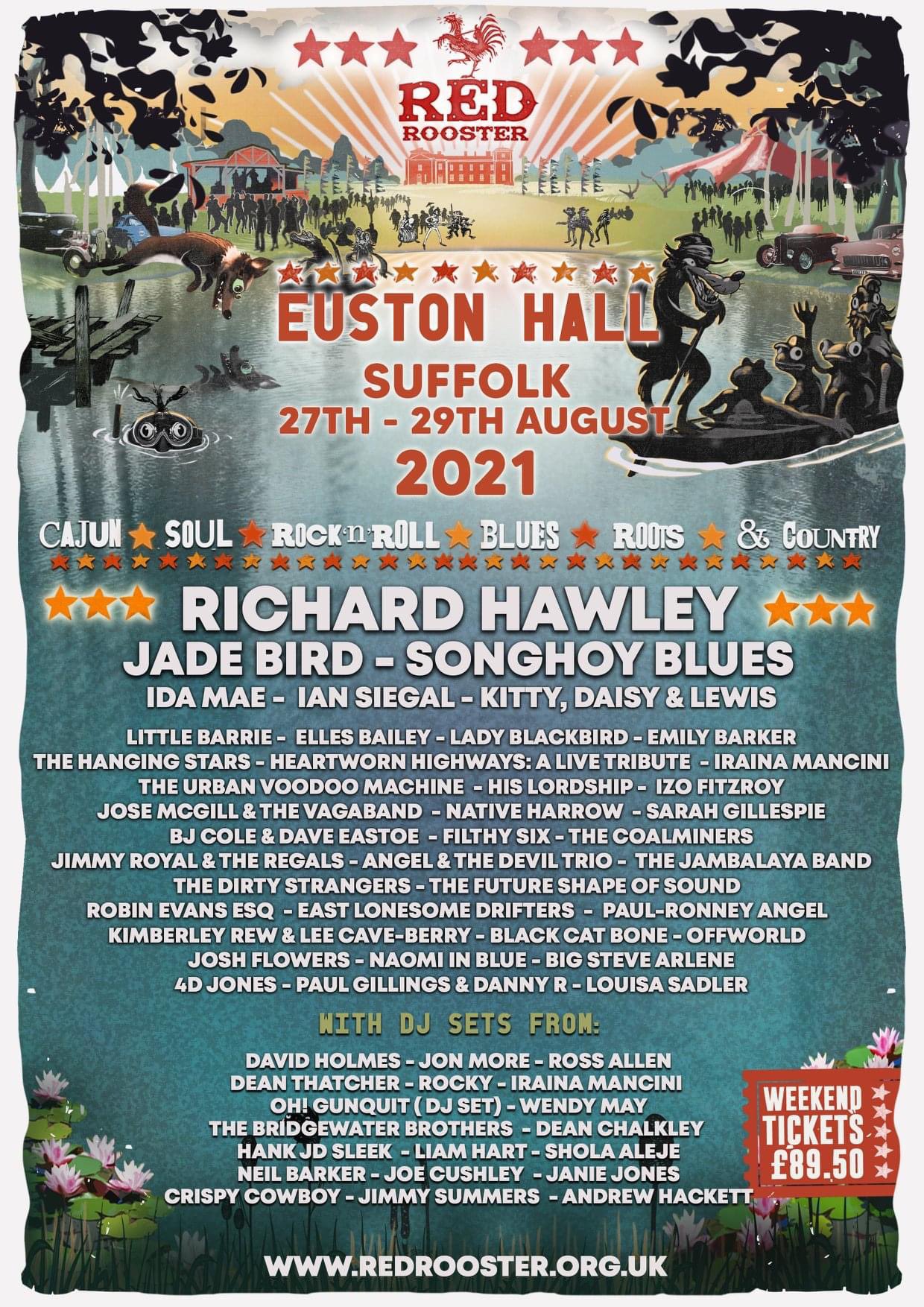 Suffolk's Red Rooster Festival is another event still looking to go ahead. The festival will take place over the weekend of 27-29 August and will feature sets from Richard Hawley, Jade Bird, Kitty, Daisy & Lewis, Emily Barker, The Urban Voodoo Machine and many more.
Tickets are available here.
Ghost Road Fest unveil full line-up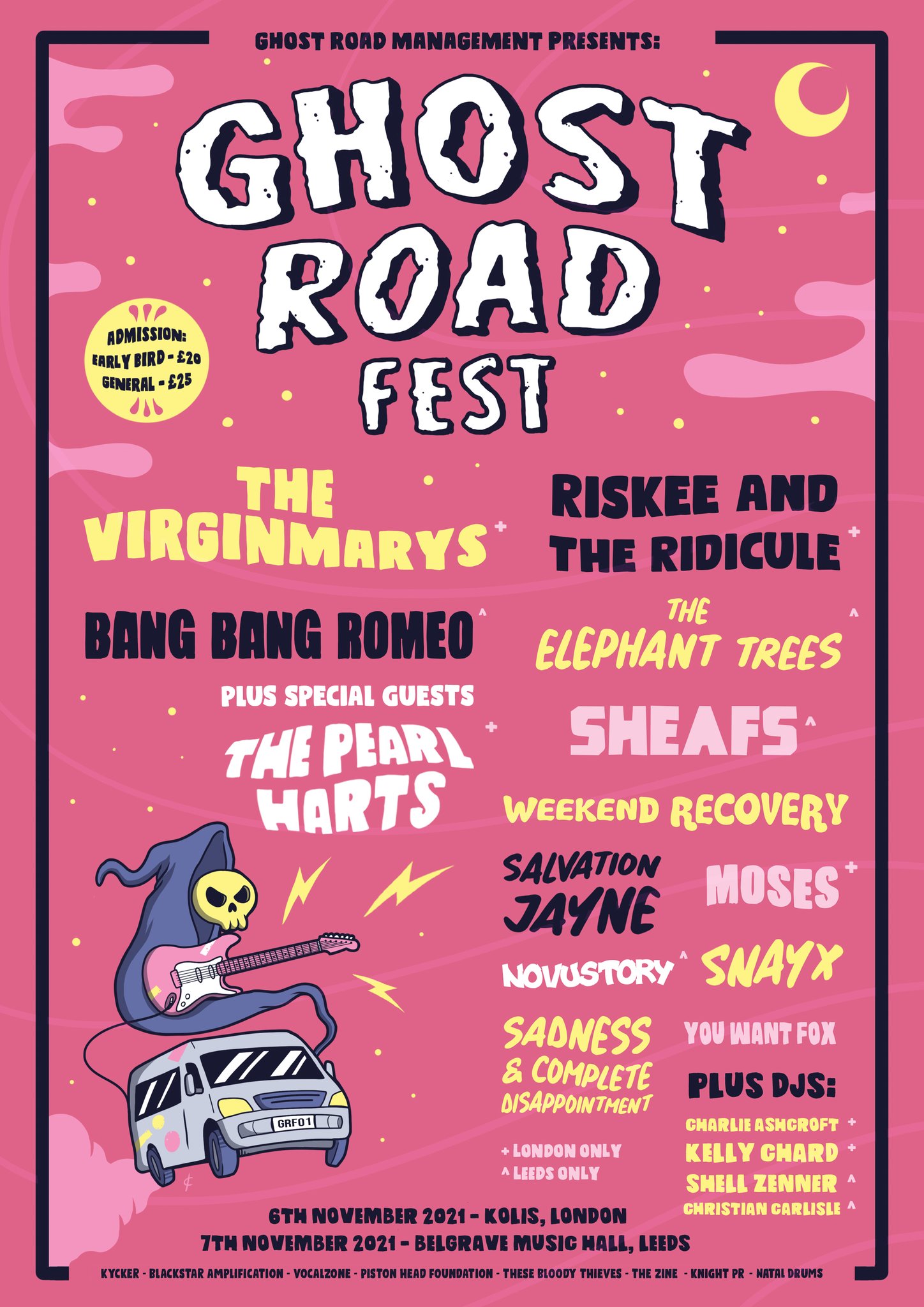 Ghost Road Fest is set to take place on the 6th and 7th November. Day one will takeover Kolis in London and the final day will emanate from Belgrave Music Hall in Leeds.
This week, the organisers revealed the full line-up for the event with a stunning line-up including The Virginmarys, Bang Bang Romeo, The Pearl Harts, Salvation Jayne and Moses.
Grab tickets head over here.
Get Together announces line-up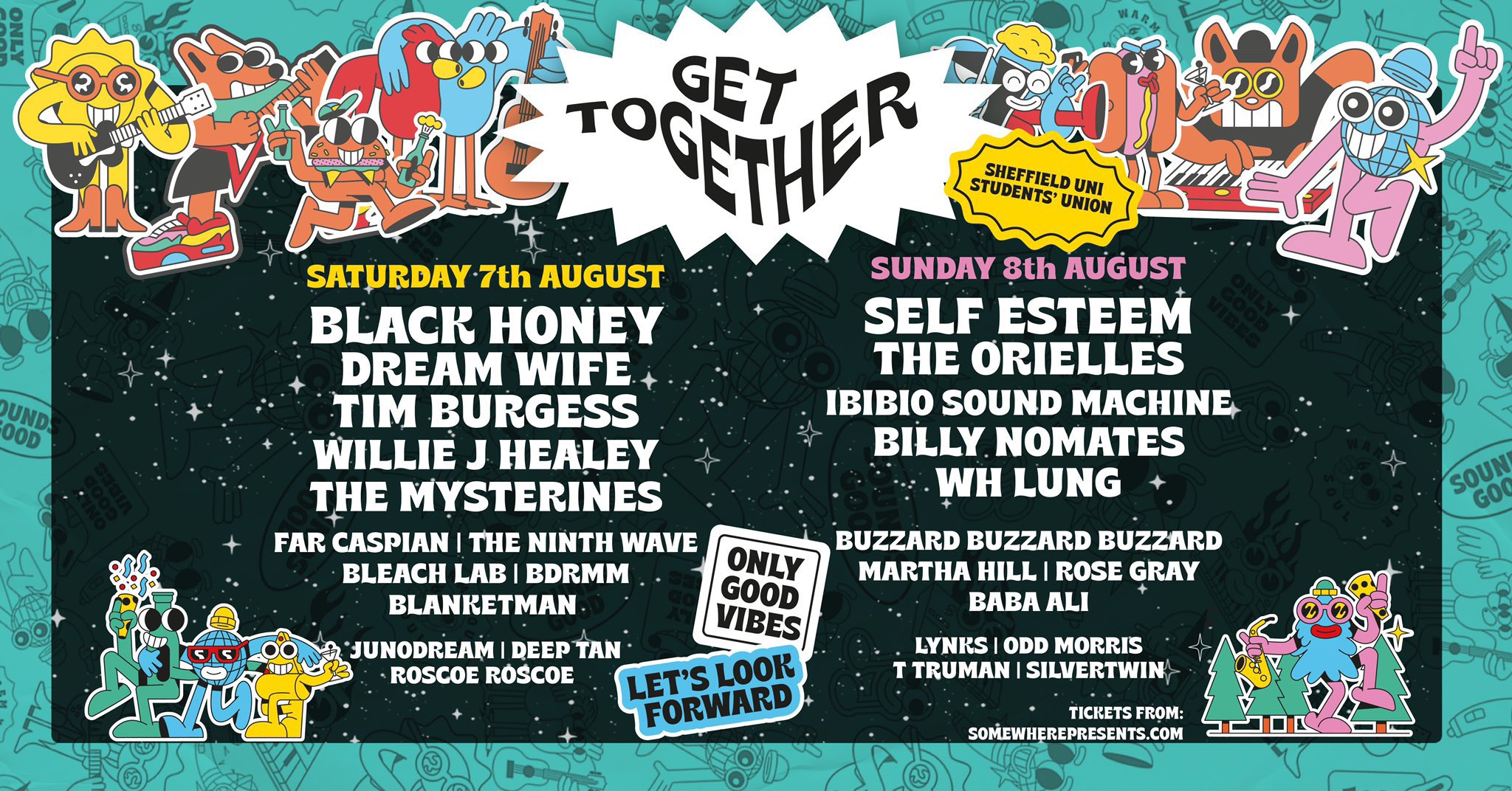 Get Together festival will take place this August from Sheffield Uni Students' Union. The two day event has just announced a great line-up featuring Black Honey, Dream Wife, Tim Burgess, Willie J Healey, The Mysterines, The Ninth Wave, Self Esteem and The Orielles.
To be part of the action, grab your tickets here.
Read our review of 'Written & Directed' from Black Honey
The Offspring unveil massive arena tour!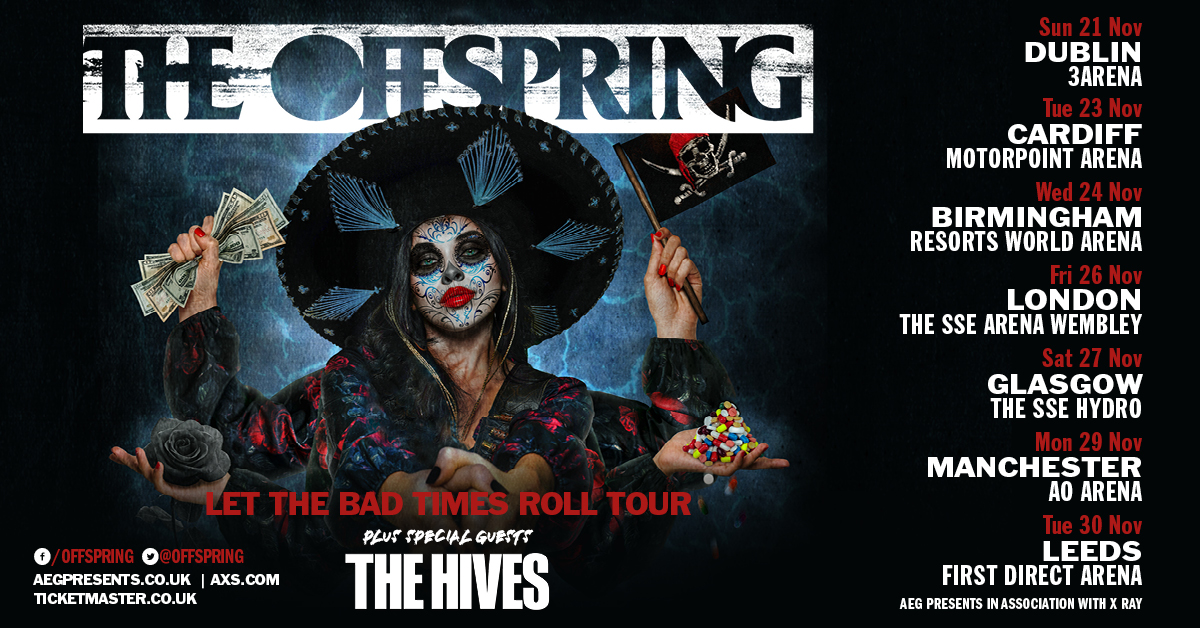 Our News Report now moves onto our tour news section with the announcement from The Offspring that they will be hitting UK arenas this November!
The massive tour will be the biggest shows from the band in a long time, and they are made even bigger by the addition of The Hives as special guests.
This is a guaranteed good time, so guarantee your ticket here.
Lauran Hibberd announces the Goober Tour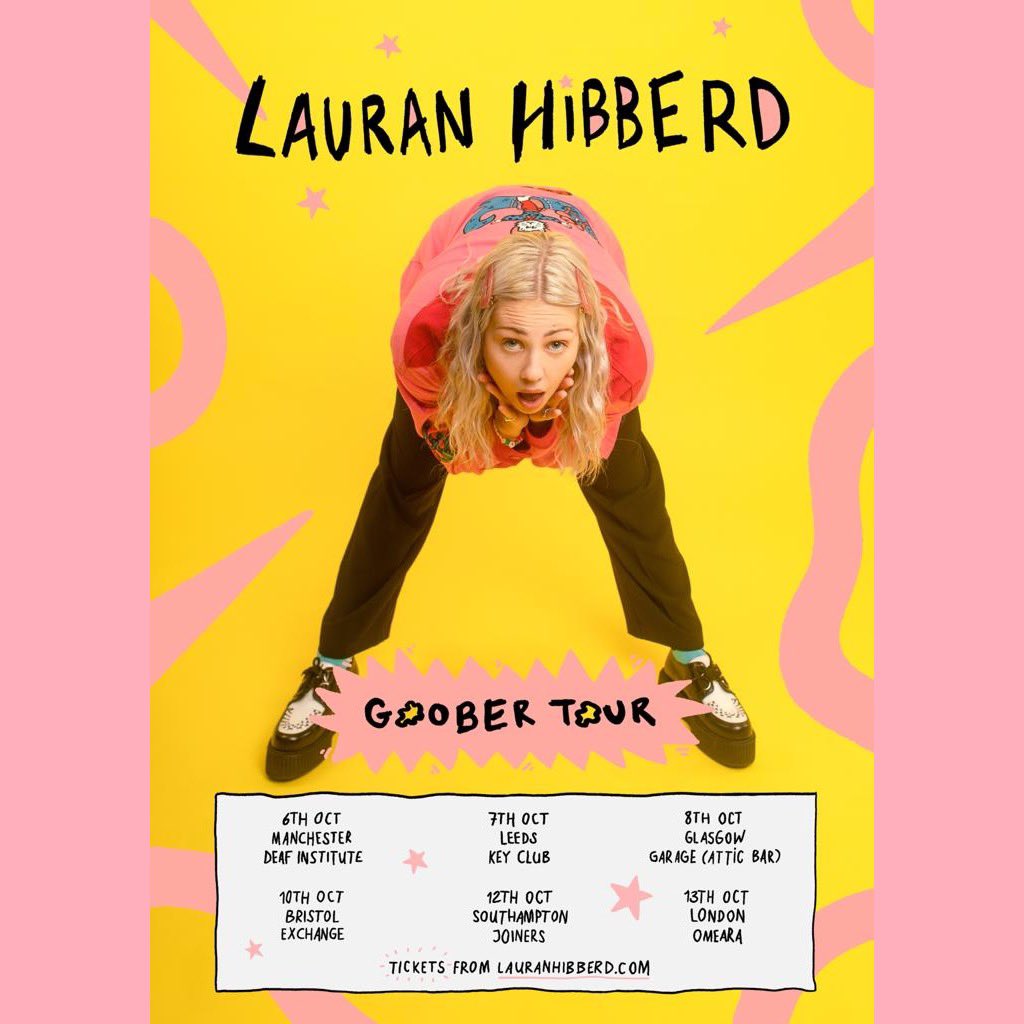 The fantastic Lauran Hibberd has unveiled a run of dates around the UK. The Goober Tour hits this October and finishes at OMEARA in London on October 13th.
Grab your tickets and goodies here.
Listen to 'How Am I Still Alive?' from Lauren Hibberd on our Spotify Hot List!
The return of Twenty One Pilots
Now our News Report turns to new music releases. Up first is the return of Twenty One Pilots. This week saw the duo unveil their latest single 'Shy Away'.
In a big news week for their fans, it was also announced that a new album, 'Scaled And Icy' is due on May 21st. You can pre-order your copy here.
Finally, it was revealed that the band will play a special livestream event on the same day. Tickets are available here.
Listen to 'Shy Away' from Twenty One Pilots on our Spotify Hot List!
Gary Numan debuts 'Saints and Liars'
The iconic Gary Numan is gearing up for the release of his new album, 'Intruder', on May 21st. This week Numan debuted the latest single, 'Saints and Liars', which you can view above.
Pre-order your copy of the album here.
Listen to 'Intruder' from Gary Numan on our Spotify Hot List!
Massive Wagons deliver 'Changes'
Rockers Massive Wagons have unleashed a new video for 'Changes', which you can see above.
You can grab their latest album, 'House of Noise', here.
Read our review of 'Waiting For Good Luck' from The Treatment
Dave Grohl to release book!
We finish our News Report with the news that Dave Grohl will be releasing a collection of memories of a life lived loud! 'The Storyteller – Tales of Life and Music' will arrive October 5th.
Pre-order your copy here.
Read our review of 'Medicine At Midnight' from Foo Fighters
Share our News Report on Social Media