Every week we roundup the best music news from the past week!
Follow us on Social Media

Blur set for 2 dates at Wembley Stadium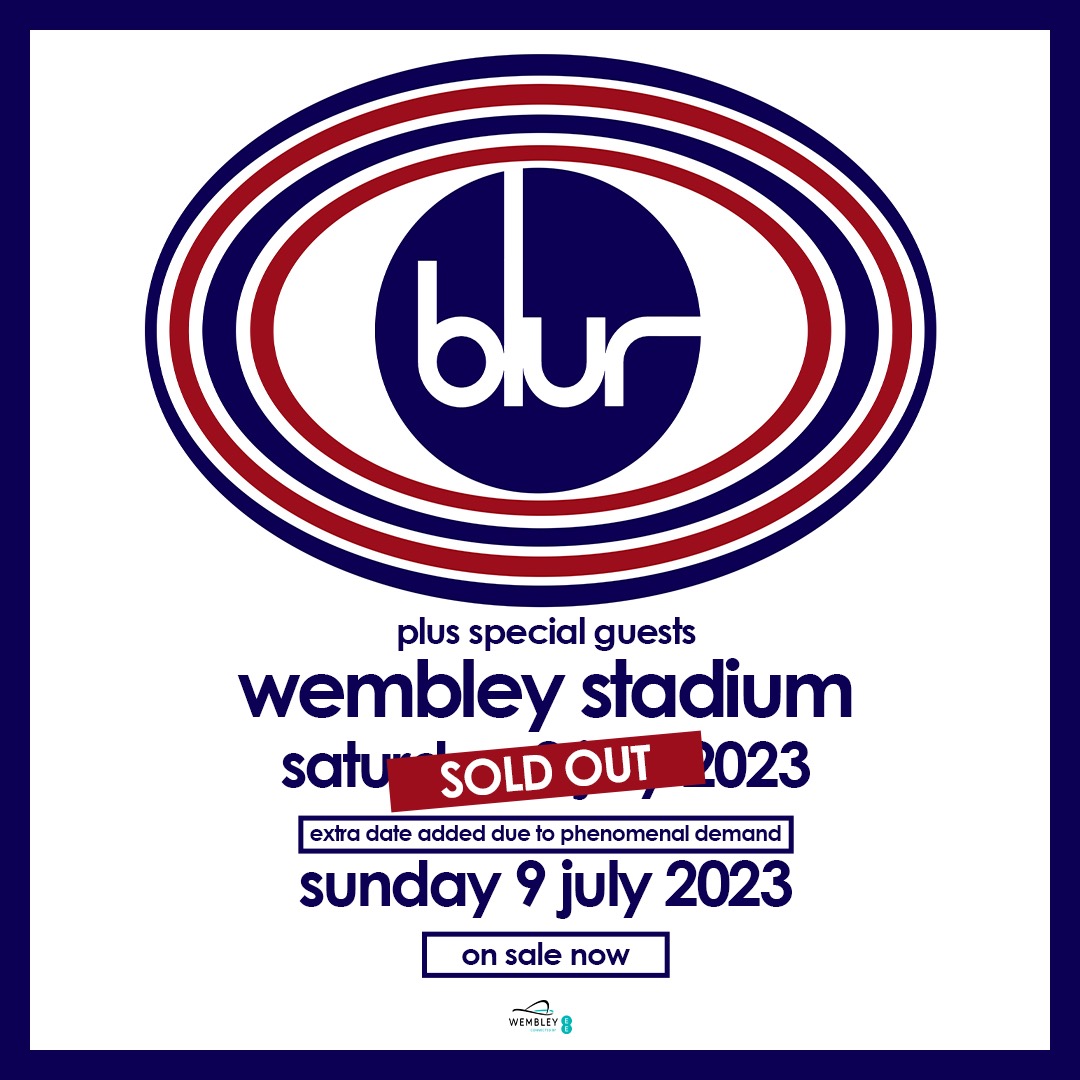 Welcome everyone to another edition of our weekly music News Report!
We start this week with returning Britpop legends Blur as they are set to play not one but two huge headline dates at Wembley Stadium.
Support comes from Slowthai, Self Esteem and Jockstrap!
Speaking on the announcement Damon Albarn said –"We really love playing these songs and thought it's about time we did it again."
Graham Coxon said – "I'm really looking forward to playing with my blur brothers again and revisiting all those great songs… blur live shows are always amazing for me. A nice guitar and an amp turned right up and loads of smiling faces…"
Alex James added – "There's always something really special when the four of us get in a room. It's nice to think that on 8th July that room will be Wembley Stadium."
And Dave Rowntree said – "After the chaos of the last few years, it's great to get back out to play some songs together on a summer's day in London. Hope to see you there."
Remaining tickets are here.
Read our review of Biffy Clyro live in London
Black Honey announce UK Tour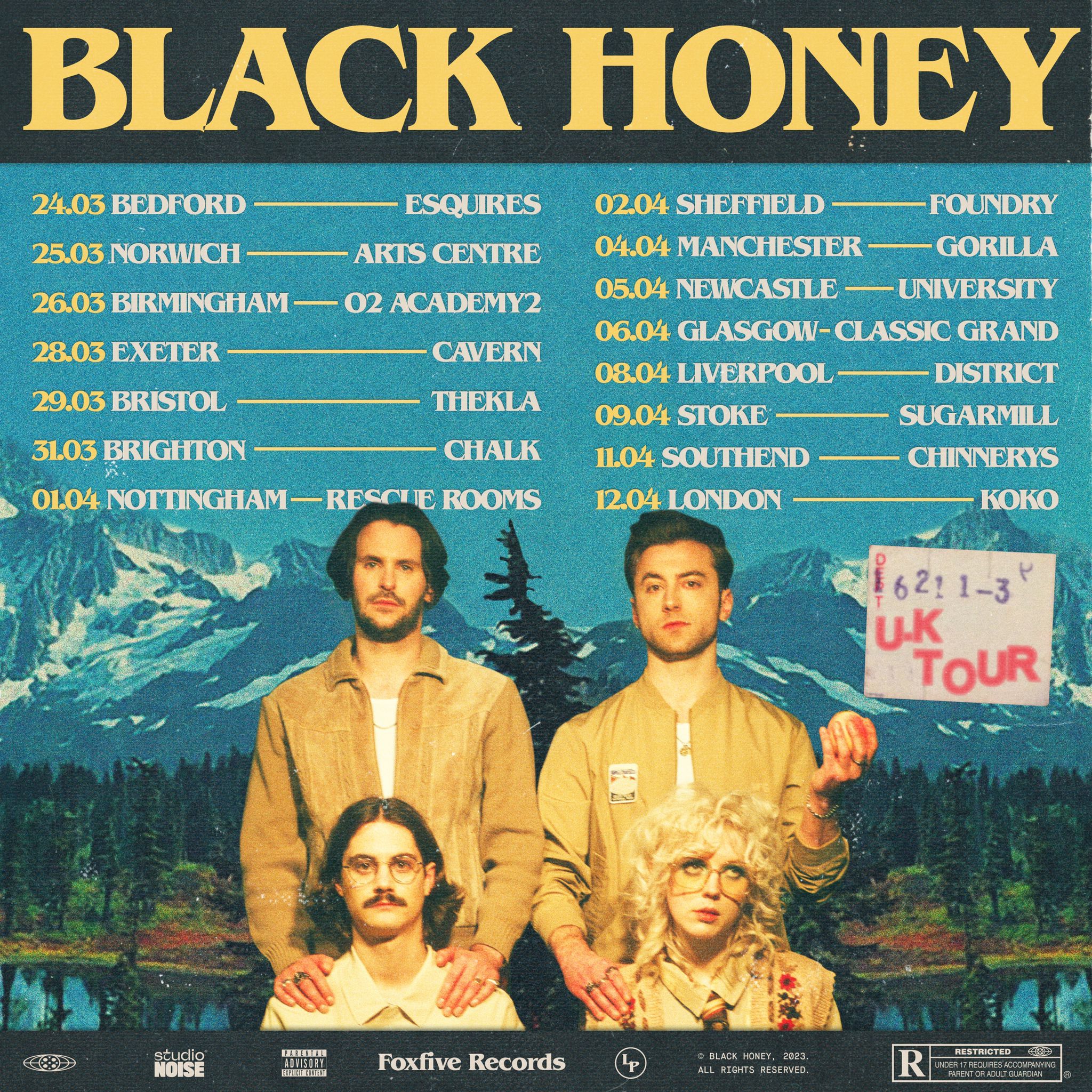 Our next tour announcement comes from Black Honey who have revealed a 15 date run set for early next year and culminating at KOKO in London.
The tour comes in support of upcoming album, 'A Fistful of Peaches', out on March 17th.
Pre-orders and tickets are here.
Read our review of Black Honey live in Norwich

Dog Day Afternoon set for Crystal Palace Park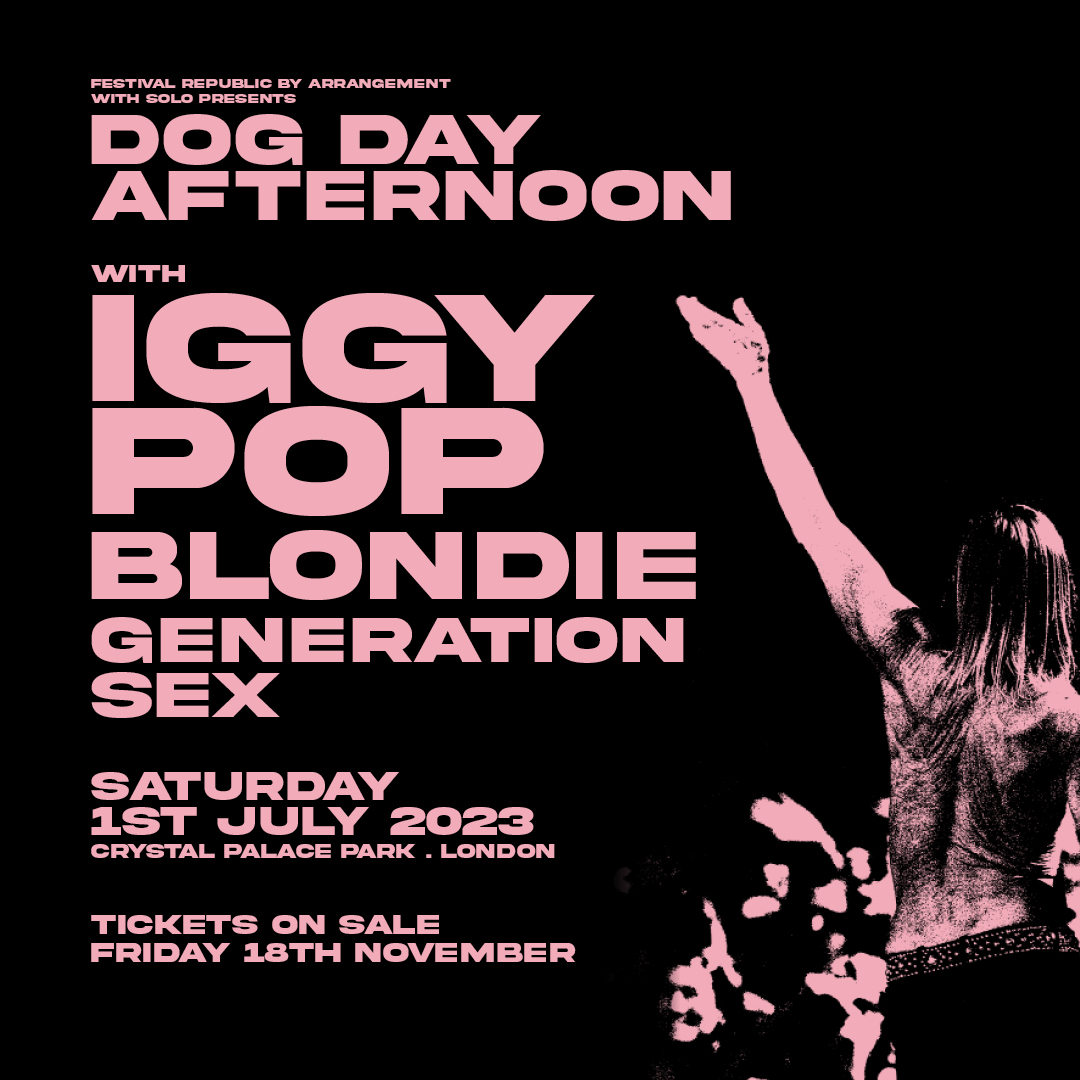 We move our News Report on now to festival announcements and start with new event Dog Day Afternoon which is set for Crystal Palace Park in London next July.
The event will feature Iggy Pop, Blondie and supergroup Generation Sex.
"Blondie and Iggy Pop… we are excited to reunite with our friend, the one & only Prince of Punk, Iggy for this special show in Crystal Palace Park. Once more, with feeling!" – Debbie Harry
"Just every now and then we find time to get together with old pals from back in the day – purely just for the crack and to have fun. If it ain't fun then we ain't interested, life's too short" – Steve Jones
Tickets are here.
Read our review of Jamie Lenman live in Hertford
Belladrum announce first wave of 2023 line-up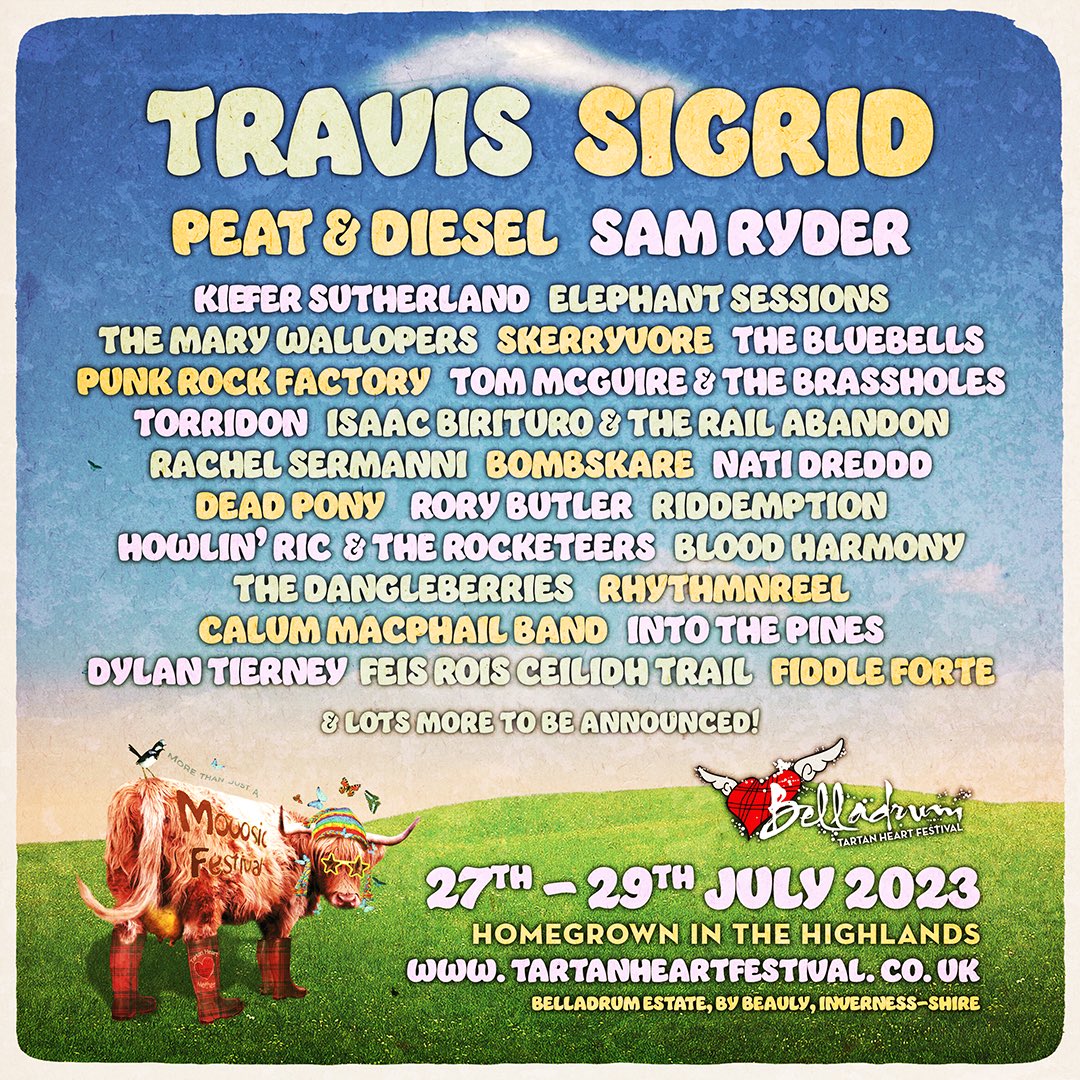 Belladrum Tartan Heart Festival has this week revealed the first wave of acts for the 2023 year event including Travis.
Also on the bill will be Kiefer Sutherland, Punk Rock Factory and many more to be announced.
Tickets are here.
Find Full Pelt Music on Youtube
Bloodstock makes line-up additions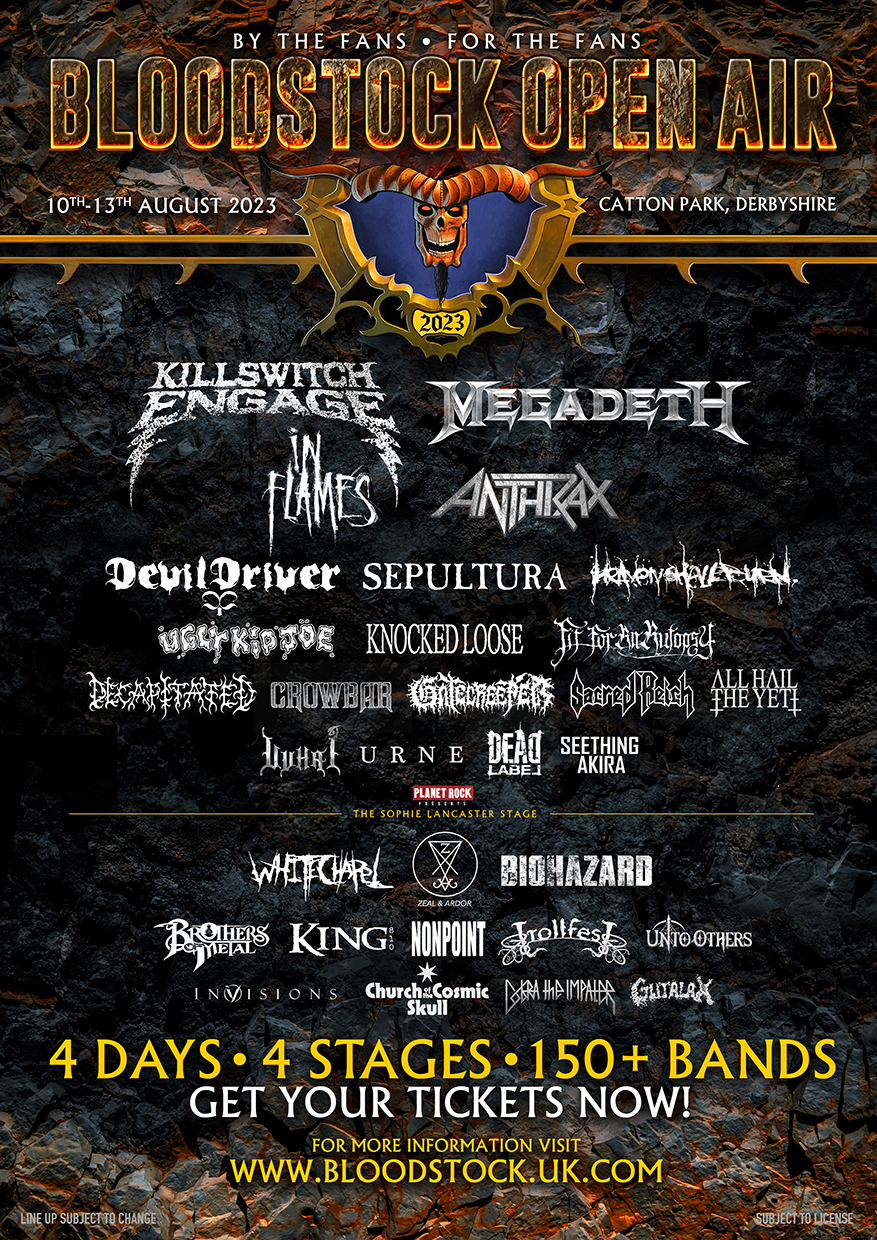 The final festival announcement in our News Report this week comes from Bloodstock, who have made further additions to a line-up that features Killswitch Engage, Megadeth, Anthrax, In Flames, Ugly Kid Joe, Knocked Loose and Nonpoint amongst others.
New additions this week include Heaven Shall Burn and Seething Akira.
Tickets are here.
Listen to our 'Hard & Heavy' Playlist on Spotify

Enter Shikari share new single 'Bull'
Next, our News Report covers the best new releases from the past week and we begin this week with Enter Shikari.
The group shared new single, 'Bull', featuring Cody Frost and you can check out the video above.
Lead vocalist and keyboardist Rou Reynolds comments: "Some people seem to crop up in your life, do immense damage to it, and then scuttle off again unscathed and unfazed. Whether it's harassers or bullies, social media trolls, or ill-considered romantic partners, this song is about those who damage your mental health, your self-esteem, and even your very identity".

"We've known Cody for years and years now, and consider them a real part of the inner Shikari family. We've always known they were a wonderful talent and it's been great to see them begin to ascend and find their voice.

When I was writing the chorus to Bull I could just immediately hear their voice. It seemed ingrained in the very viscera of the song already. We showed them the track and they came at us with all the passion in the world. Cody has incredible dynamic ability and is able to offer enormous power but with real vulnerability and tenderness never too far away. It was a joy to have them on this one, it all came together so effortlessly and we are all over the moon with the result".

Cody Frost adds: "I can't tell you how much this collab means to me, and it came at just the right time. I'd been through a hard breakup and lost everything, so when Rory messaged me asking if I wanted to be on a Shikari track, I lost my mind! I've been a huge fan of Enter Shikari since I was 15, I even have my favourite track title tattooed on my palms.
When I got the news I sat in my room for hours and the lyrics just poured out, I went into the studio with Dan (Weller), who has worked with me on my own music and some of Shikari's too, to lay down the vocals while the band listened!
Filming the video was a dream, my favourite musicians serving me pies!!! It was surreal, and the concept was so fun I just know that Shikari fans are gonna dig it."
More here.
Read our review of Enter Shikari live in London
Stray From The Path debut video for 'Neighborhood Watch'
Stray From The Path, have released a music video for new single, 'Neighborhood Watch', with footage shot during their recent headline tour. Check out the video above.

"We wanted to do something fun, and something special on our last tour around North America," says guitarist Tom Williams, "we filmed every single show and put together a music video where people were apart of it. It's awesome to see familiar faces, and new faces having fun, playing new shit and just enjoying what we've missed so much."
Listen to new album, 'Euthanasia', here.
Read our review of Bury Tomorrow live in Norwich
The Murder Capital share 'Ethel'
The Murder Capital have shared the latest single from their upcoming album, 'Gigi's Recovery', which is out January 20th. Listen to 'Ethel' above.
The band share about the new single: "The song 'Ethel' is a picture of a crossroads, really, asking you what you want from life. Whether you want to continue down a path of chaos, or make a change in your course. It's showing you what is possible when you make the decisions that bring a sort of cradled warmth into your future. The idea of 'Ethel' is that you can have what you truly desire if you put to rest those short-lived fixes that never bring you any real happiness."
The band also share the Maxim Kelly directed video for 'Ethel'; Kelly shares about the making of the video: "Initially I thought Ethel should be the main character and do the dance at the end, and I always had this image from this French film called 'My American Uncle'. Where it's like a little girl standing up at a table. I originally had that image in my head for a rap video, but it didn't really make sense to the song, I wanted this to feel more like surreal so then as I started finding more imagery, it kind of transpired that maybe the maid was the more interesting character."
Pre-order the album here.
Read our review of Pearl Jam live at BST Hyde Park
Jamie Lenman reveals NHS Charity single 'Hospital Tree'
Ahead of the release of his fifth solo album, 'The Athiest', out November 25th, Jamie Lenman has shared new single 'Hospital Tree', which you can listen to above.
Proceeds from the track go towards NHS Charities.
Commenting on the track, Lenman says: "I ended up visiting Frimley Park Hospital, who treated me when I got pneumonia and took care of my Dad when he had cancer, to talk to them about the idea of Christmas in hospital. One lady said she was glad I'd noticed their efforts with things like decorations and such, that cheering the place up around the holidays is important to them, and that one of the things that made the pandemic even harder was that they weren't able to do as much of that. So it was wonderful that they could hear my message of thanks. I hope they all hear it."
The single comes with a beautifully simplistic video directed by Jen Hingley that echoes the poignant lyrical themes of the song, which sees Lenman flexing his multi-instrumental muscles on a piano ballad in yet another impressive chameleonic turn.

"My original idea had been to get hold a huge choir and have everyone singing away in this whole epic production," says Lenman of the visuals, "but I just couldn't get it together so we ended up going the other way—just me and a piano in a beautiful old village hall, really concentrating on the song and, of course, the tree."
Pre-order your copy of the album here.
Watch Episode 13 of The Full Pelt Music Podcast with guest Jamie Lenman
Read our review of Lonely The Brave live in Cambridge
Willie J Healey shares new single 'Sure Feels Good'
About to hit the road supporting Florence + The Machine on her UK Arena Tour, Willie J Healey has shared new single 'Sure It Feels Good', which you can listen to above. The tracks serves as another taster of new album 'Bunny' out 24th March.
Pre-order your copy here.
Read our review of 'Songs From Planet Earth' from Deux Furieueses
James And The Cold Gun debut 'Chewing Glass'
Earlier this year James And The Cold Gun released debut EP, 'False Start'. Now the 'Discover' New Music Playlist alumni will start to build towards their full debut album with new single, 'Chewing Glass', which you can listen to above.
Frontman James Joseph had the following to say about the themes behind their new single:

"Chewing Glass" was written during a time where I felt like I couldn't catch a break. The verses are a conversation with myself in the mirror at a low point where I'm re-evaluating all of my decisions – in essence, it's a song about being down on your luck but persisting anyway. It's our first self-produced song, which in itself was an act of persistence, but we're super happy with the result."
More here.
Watch Episode 18 of our 'Discover' New Music Podcast with guests James And The Cold Gun
Read our review of 'False Start' from James And The Cold Gun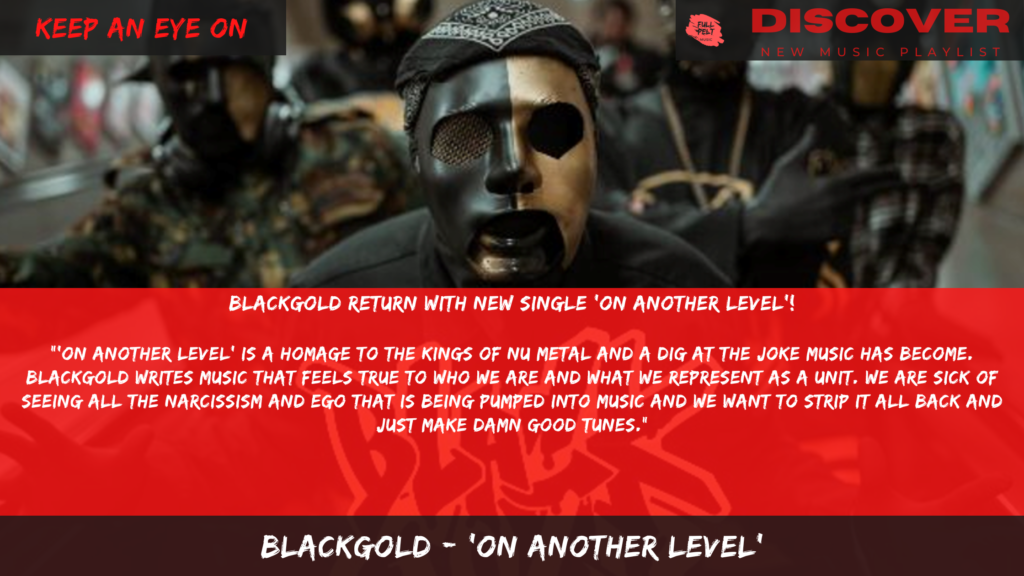 As always we conclude our News Report with the latest additions to our 'Discover' New Music Playlist!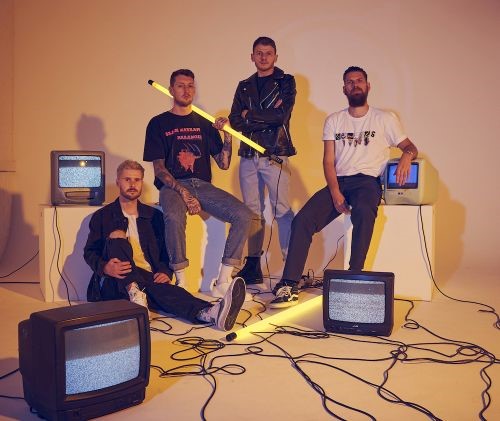 STAY FREE – 'Future Self'
The former Boy Jumps Ship return as STAY FREE and share their new single, 'Future Self'.
The band had the following to say:
"We're so excited to release new music, it's by far the most exciting thing we have ever been a part of as musicians, and we're excited to get it out there and release new tunes consistently. Working with Jason was a blast, it's the most fun we have ever had in the studio."
Lux Lyall – 'Draw Blood'
Acclaimed singer, songwriter and poet Lux Lyall has released her brand new single, 'Draw Blood'.
Regarding the new single Lux says, "'Draw Blood' is actually about multiple things. A few years ago I was finally open with my therapist about an assault that happened while I was dating someone when I was younger; I was pretty closed about it after it happened because I actually felt guilty for staying in the relationship afterwards. Now I know I basically shut the whole thing out because I didn't want to face it, it's still hard to talk about.

"Reflecting on that a few years ago while in another romantic situation that made me feel stifled, I wrote the chorus about being angry at what I'd put up with, and what a lot of my friends were still putting up with in abusive situations. The verses are more about how trapped I felt at the time.

"I was watching a few of my guy friends going on tour and I was happy for them and envious at the same time. I kept thinking about the concept of "being with the band" and how I'd been that way when I was young and all it did was give me trauma! I'm trying to say I don't want to be with the band anymore I want to BE the band."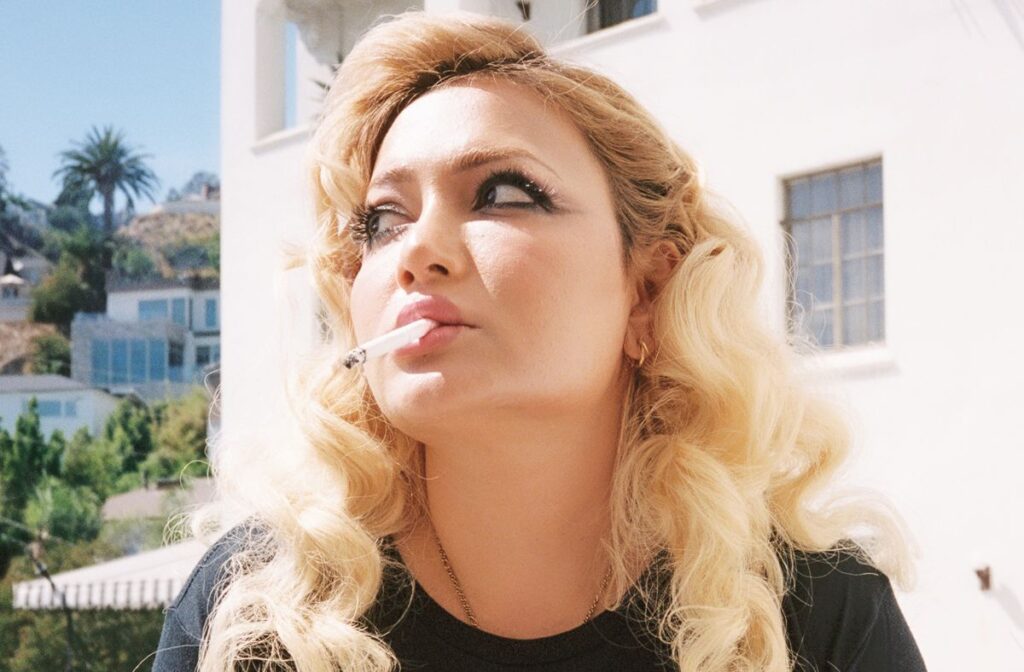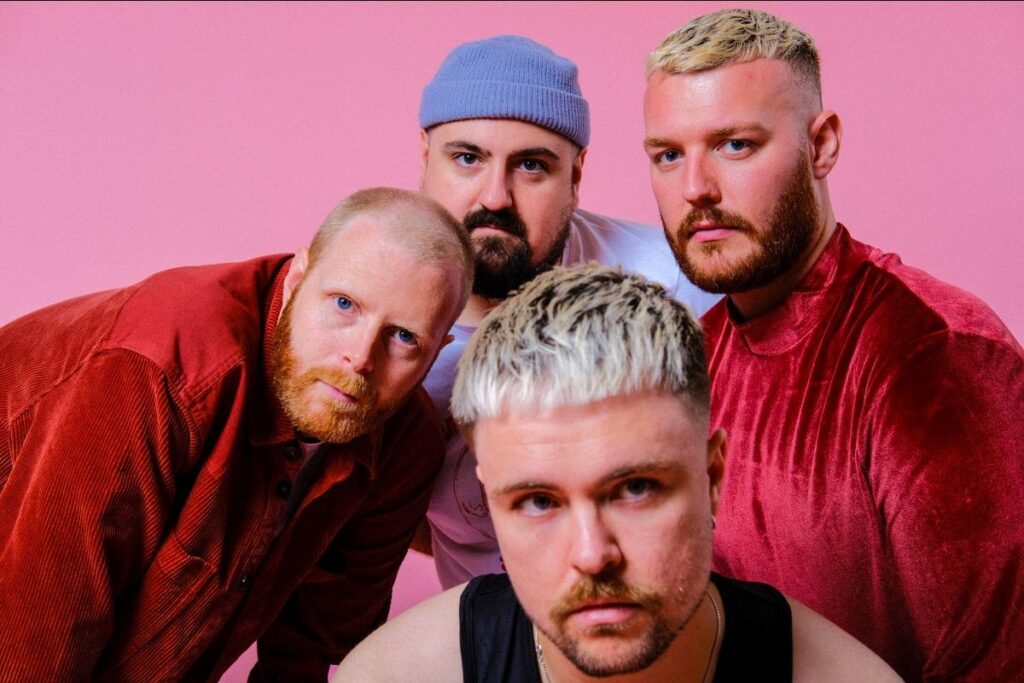 Adult Leisure – 'Control'
Bristol-based alt-indie four-piece Adult Leisure release new single, 'Control', taken from upcoming debut EP, 'The Weekend Ritual'.
Reflecting on the EP, the band state, "we've always wanted to produce an honest and homegrown debut selection of songs which both showcases our ability as musicians, but also keeps in line with our honest grass roots style. We wanted people to hear us with no filter or 3rd party influence. In an industry where so much is insincere, we wanted to give people us and us alone."

Speaking about the inspiration behind the single the band state, "Control focuses around an immeasurable love to which it's clear the object of affection isn't the wisest choice, yet still the lover is drawn ever closer, due to the overwhelming presence the recipient of their adoration has within their life.

They are the drug they can't seem to pry themselves away from. They are hell, yet they are home and this is the battle the lover is having with themselves."
Listen, Follow and Discover your new favourite act now with our 'Discover' New Music Playlist
Then find out the stories behind the songs on our 'Discover' New Music Podcast!
Share our News Report on Social Media
Read our review of Evanescence & Within Temptation live in London