Every week we roundup the best music news from the past week!
Follow us on Social Media

Shinedown announce 'Planet Zero' UK Tour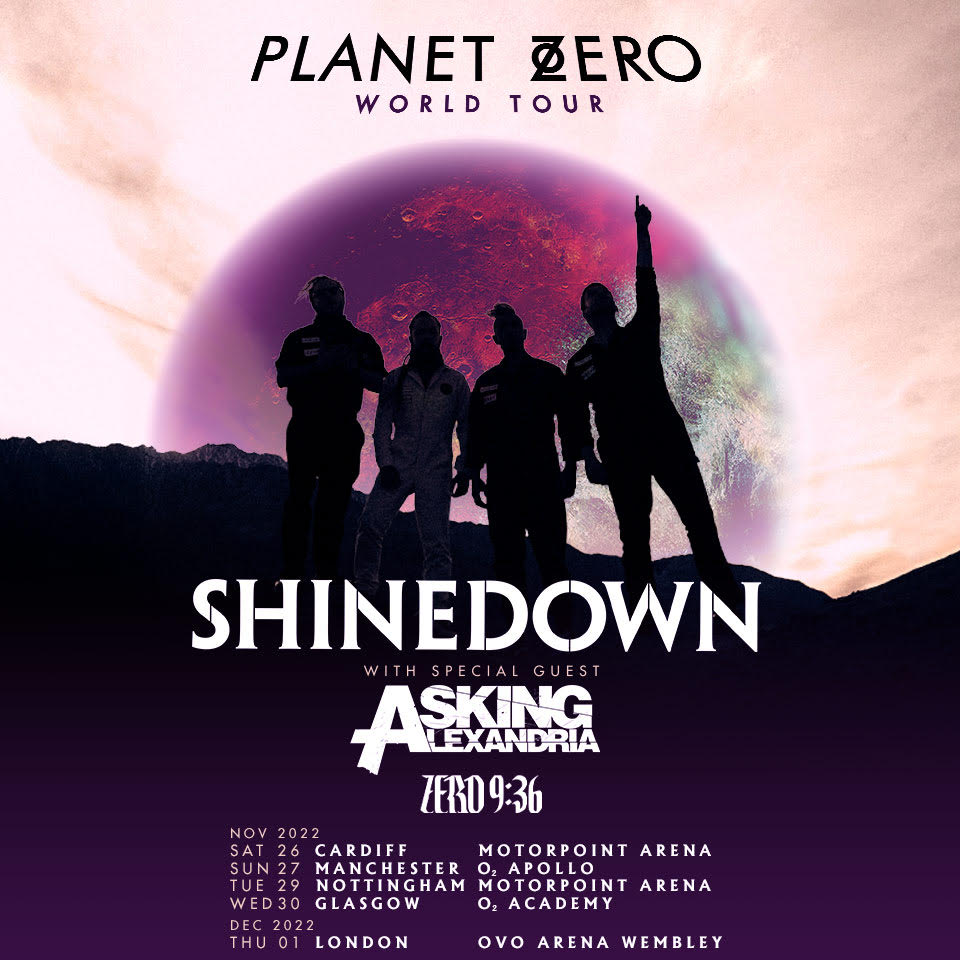 Welcome one and all to another edition of our weekly music News Report, where we roundup the best news from the past week. We start off this week with the best tour announcements.
Up first are Shinedown who have announced a UK Tour for later this year which will include a date at Wembley Arena. Support comes from Asking Alexandria and Zero 9:36.
Frontman Brent Smith states, "We have always been inspired by the UK and European audiences. Their passion for music is extraordinary. We are beyond excited to be returning as headliners, with our biggest show yet!"
"We are overwhelmed by the love and support of our new album, 'Planet Zero' and look forward to sharing our new songs, along with all of your Shinedown favorites!!! Cheers!!!"
Tickets are here.
Read our review of Download Festival 2022
Airbourne reveal 2 large UK shows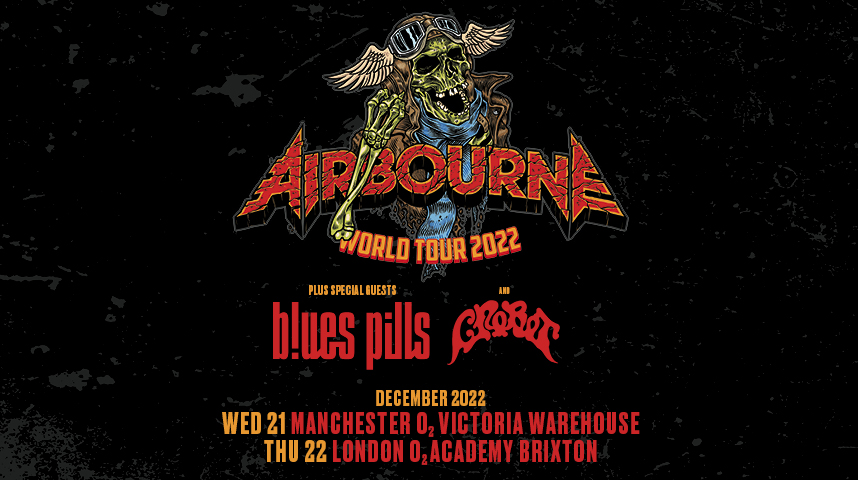 Another band that played at Download Festival this past week that will be returning to the UK later this year is Airbourne.
The band will play Manchester and London in December with support from Blues Pills and Crobot.
Tickets are here.
Read our review of Airbourne live in Norwich
Rise Against set for November UK Tour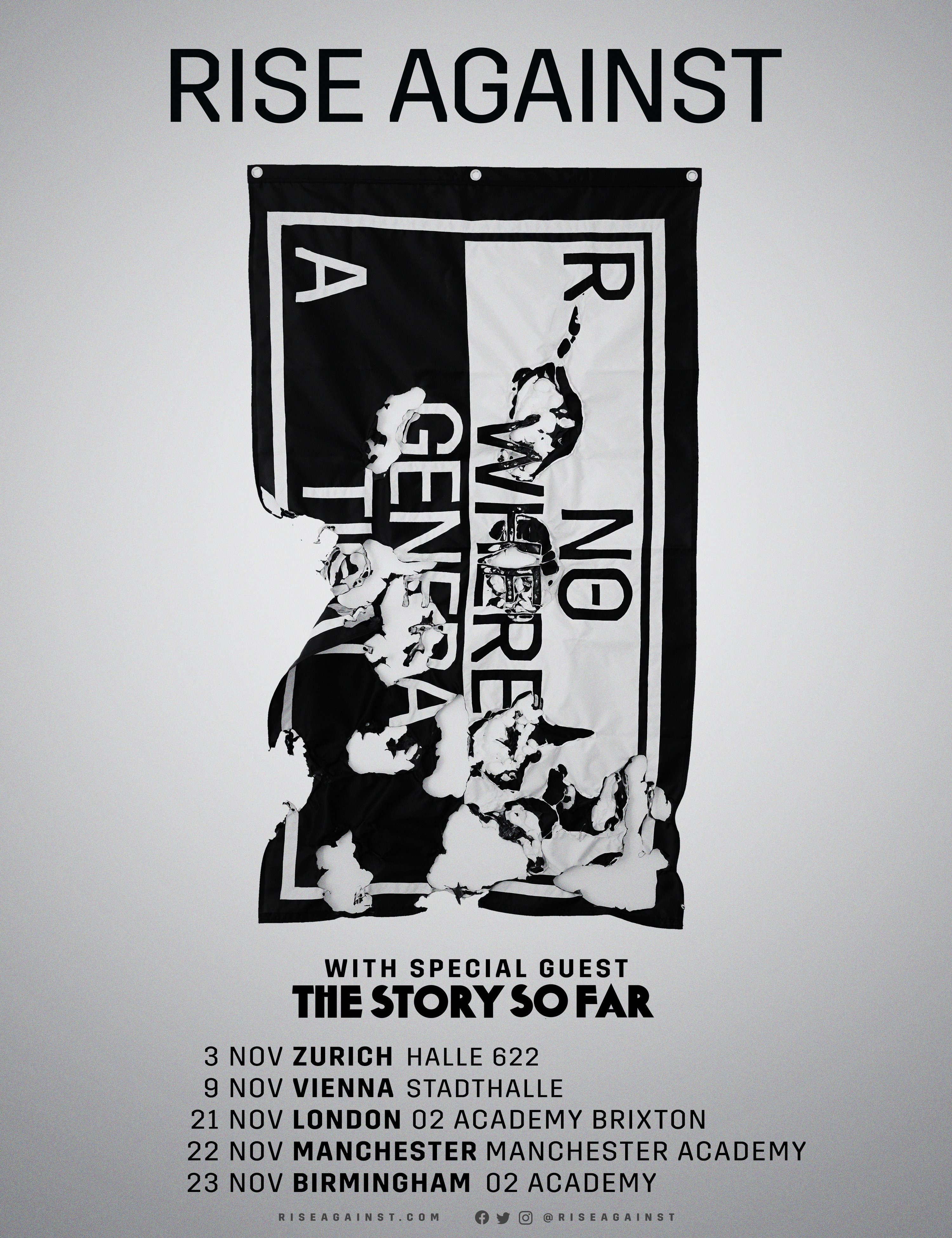 Also announcing an Autumn UK Tour this week were Rise Against who will be returning in November with The Story So Far in support.
Tickets are here.
Read our review of 'Nowhere Generation' from Rise Against
Ice Nine Kills set for UK Tour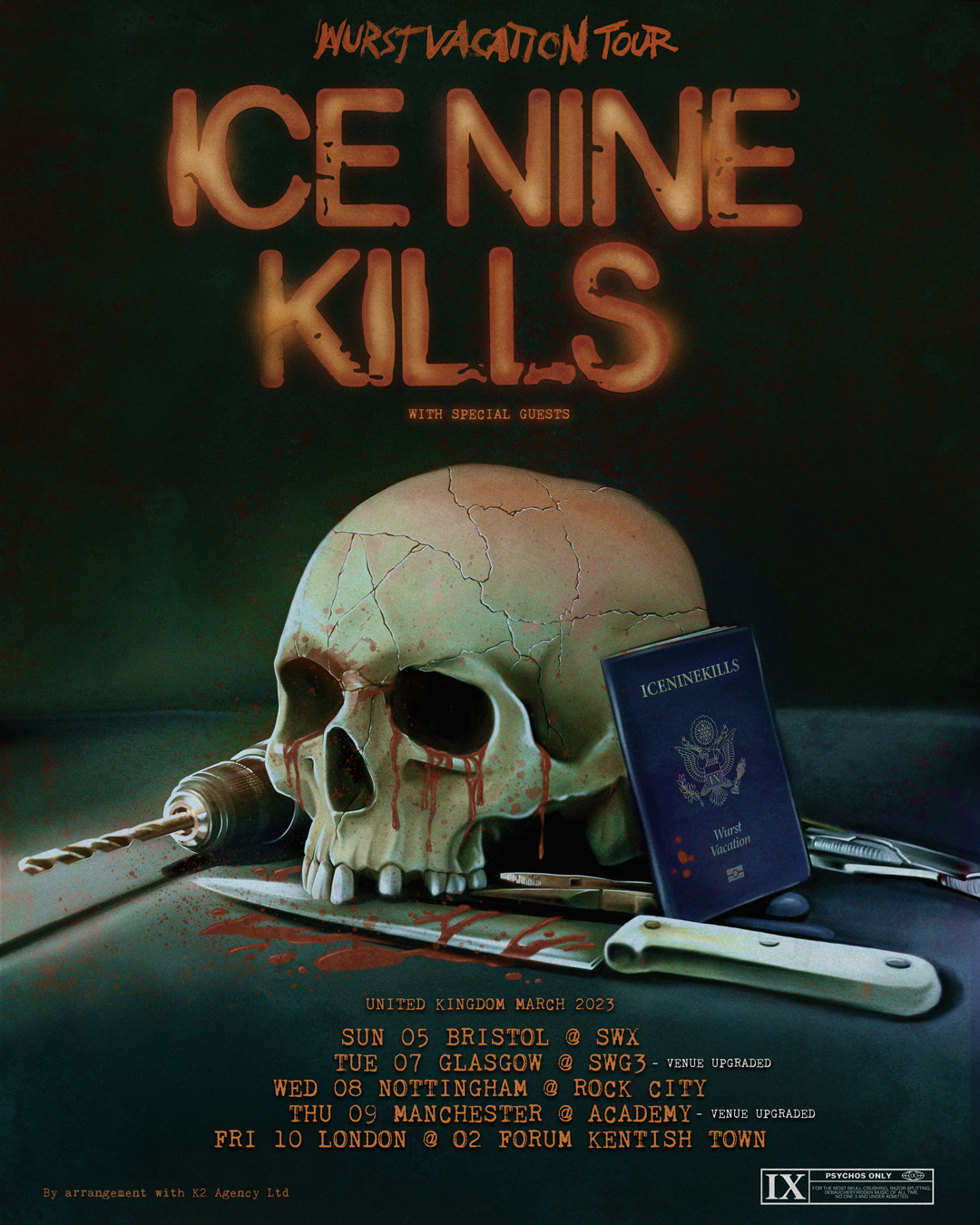 Fans of Ice Nine Kills will need to wait until March next year for their UK Tour, but they are coming and venues are already being upgraded!
Tickets are here.
Find Full Pelt Music on Youtube
VUKOVI announce new UK/EU Tour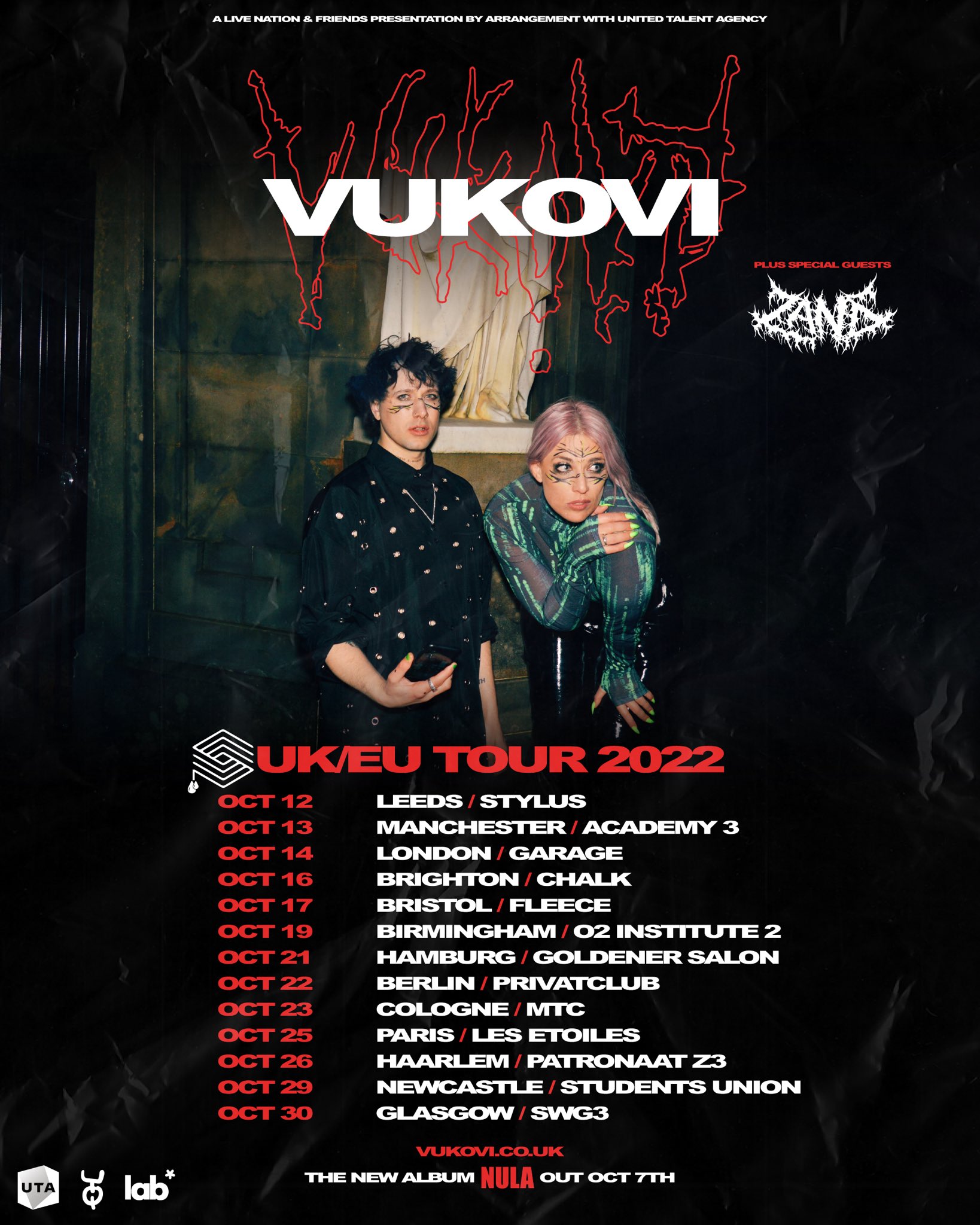 VUKOVI have announced a new UK/EU Tour for October which will feature some of the bands biggest shows to date.
Support comes from Zand.
Tickets are here.
Read our review of VUKOVI live in Norwich
Music Venue Trust reveal new wave of #ReviveLive shows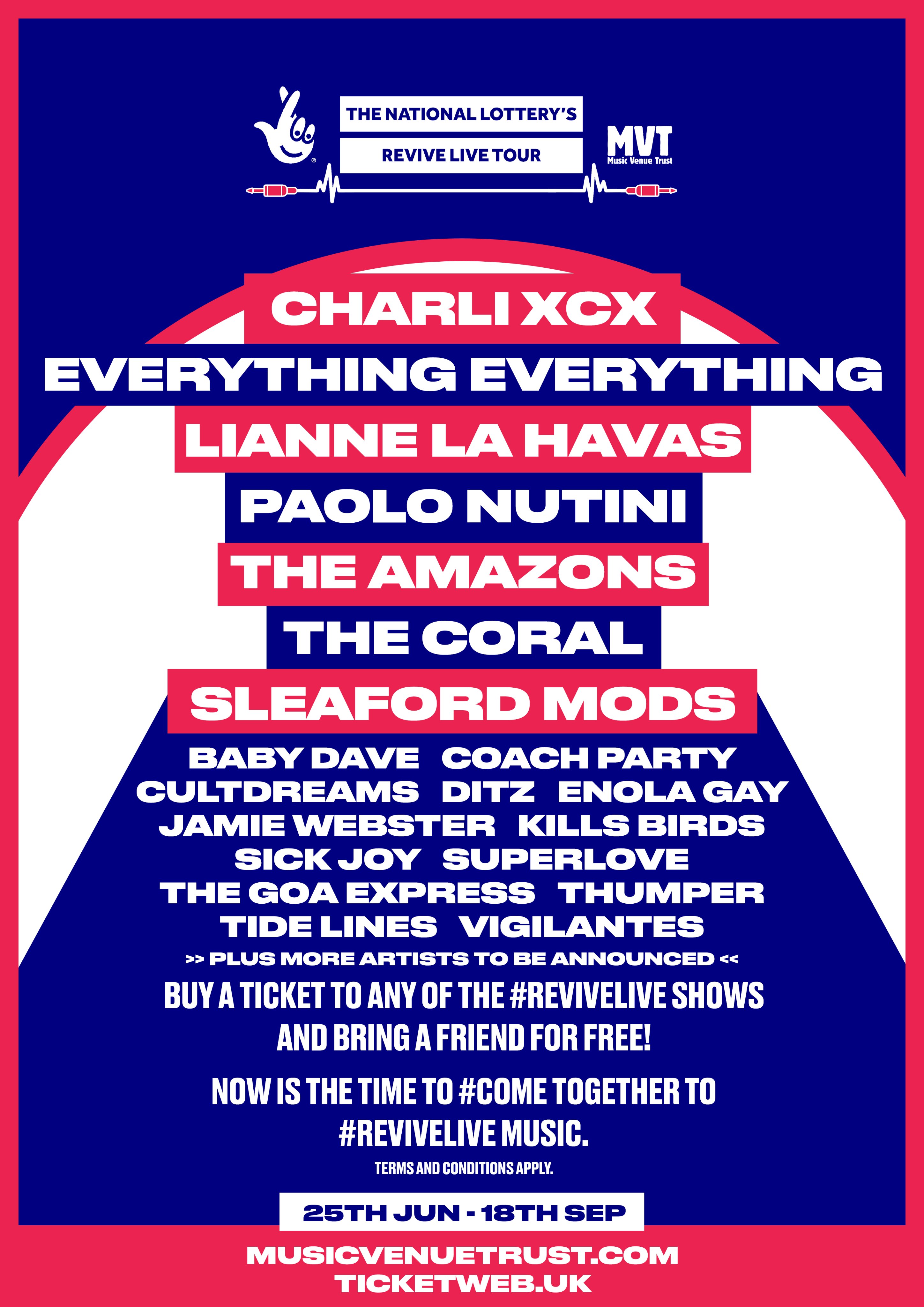 As the music industry continues to strive for a return to pre-pandemic levels of attendance, the incredible Music Venue Trust has announced another wave of #ReviveLive shows.
With support from The National Lottery attendees can bring a friend for free to a plethora of newly revealed shows.
Acts taking part this go around include Everything Everything, Paolo Nutini, The Amazons, The Coral, Baby Dave, Coach Party, Sick Joy, The Goa Express and Thumper!
Tickets are here.
Read our review of Black Honey live in Norwich
Sports Team announce 'Friendship' Tour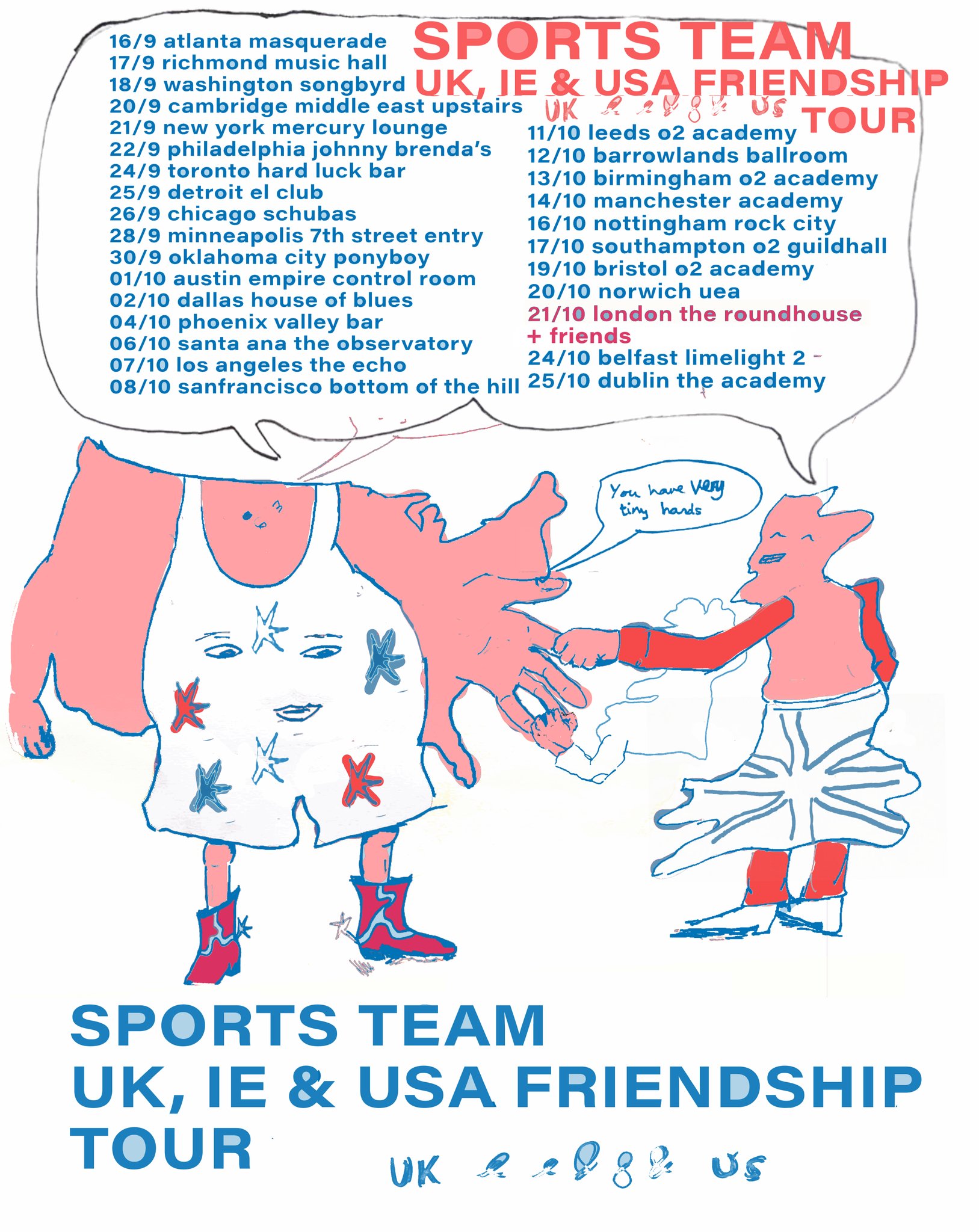 Our News Report is jam packed with new tour announcements this week, including the above 'Friendship' UK, IE & USA tour from Sports Team.
Tickets are here.
Listen to our Spotify Hot List!
Skinny Lister announce UK Tour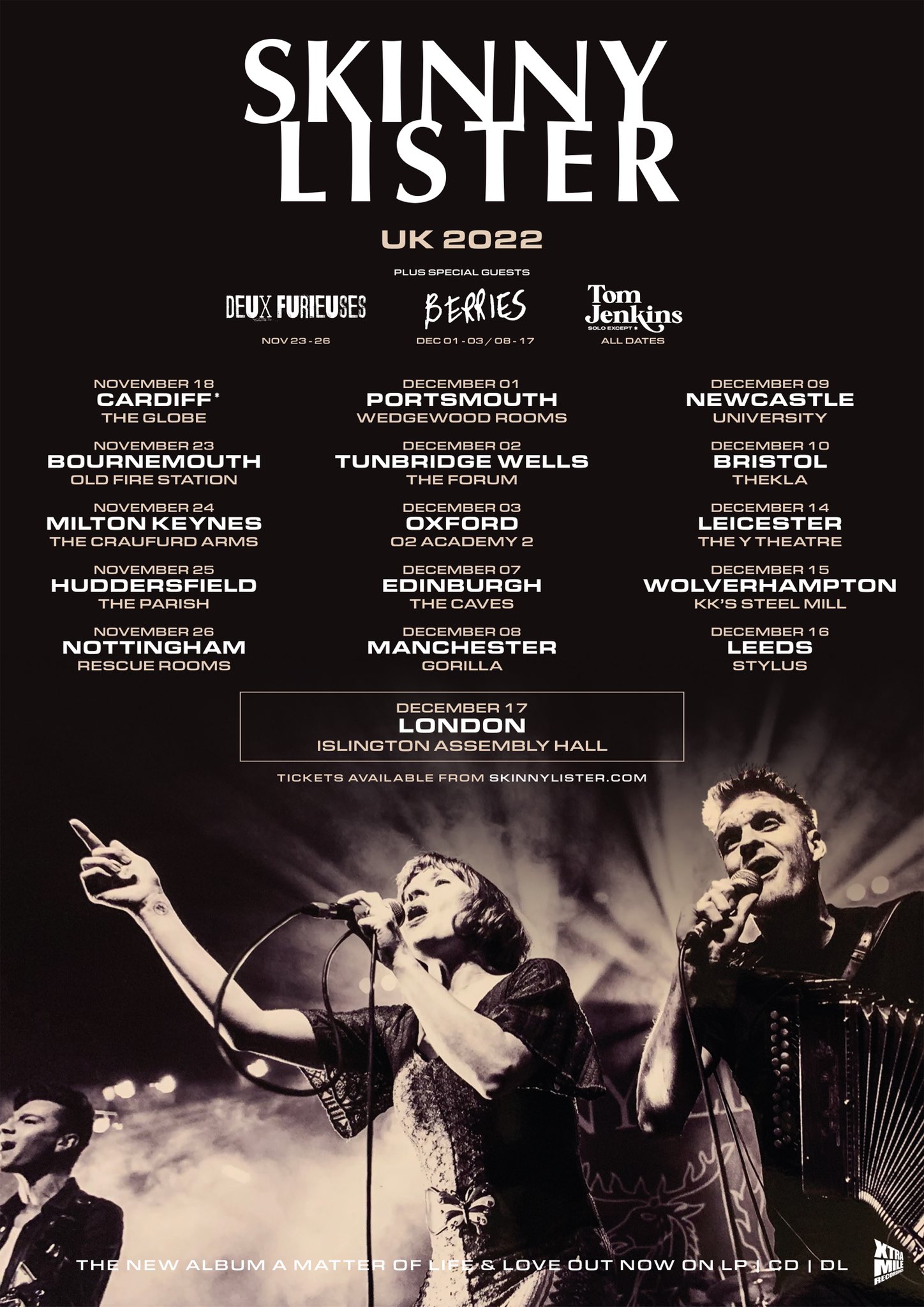 Skinny Lister will also be on the road later this year as they take another lap around the UK.
Support on various dates comes from BERRIES, Deux Furieuses and Tom Jenkins.
Tickets are here.
Read our review of Skinny Lister live in Norwich
Wargasm announce the 'Explicit' Tour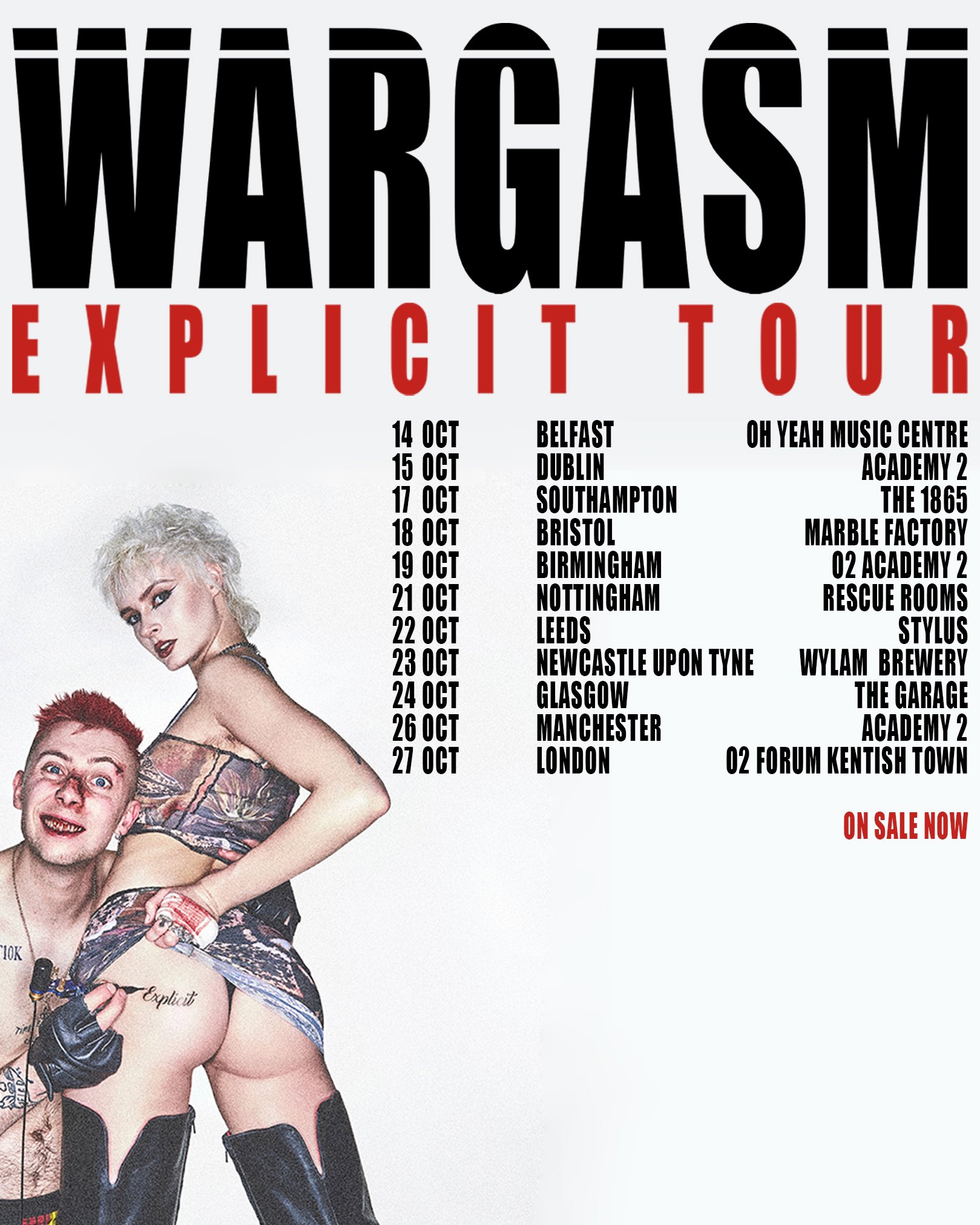 Wargasm have announced the 'Explicit' Tour which will take them around the UK this October.
Tickets are here.
Read our review of Download Pilot Festival
Zeal & Ardor set for lengthy Tour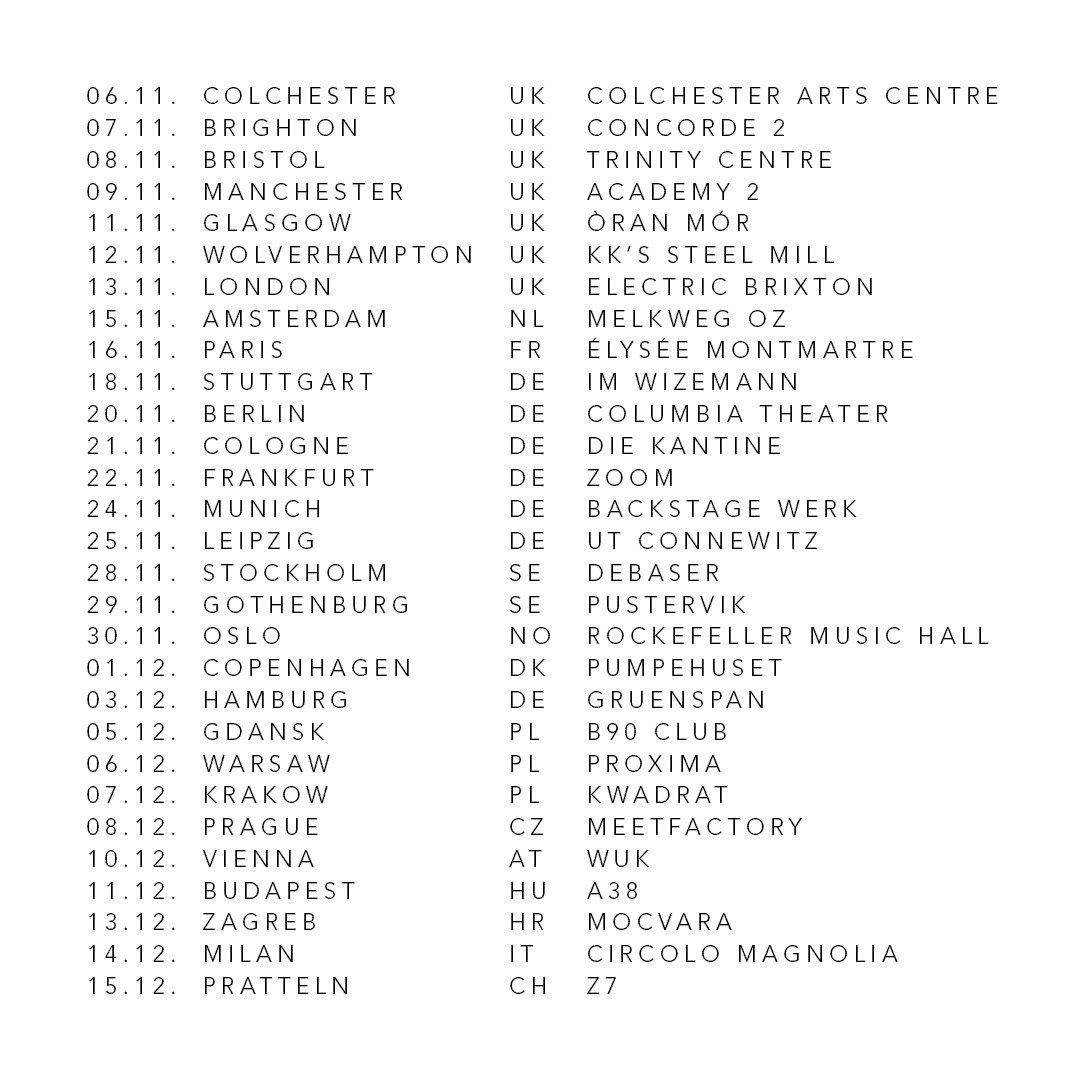 Zeal & Ardor have announced a lengthy UK/EU Tour for later this year including a date at Electric Brixton.
Tickets are here.
Listen to our 'Hard & Heavy' Playlist
Loathe set for UK Tour
So, so many tour announcements in our News Report this week and we still are not done yet.
Loathe will be playing nine dates across the UK this October including a date at the Electric Ballroom in Camden.
Support comes from Void of Vision and Omerta.
Tickets are here.
Listen to The Full Pelt Music Podcast
Inglorious announce UK Tour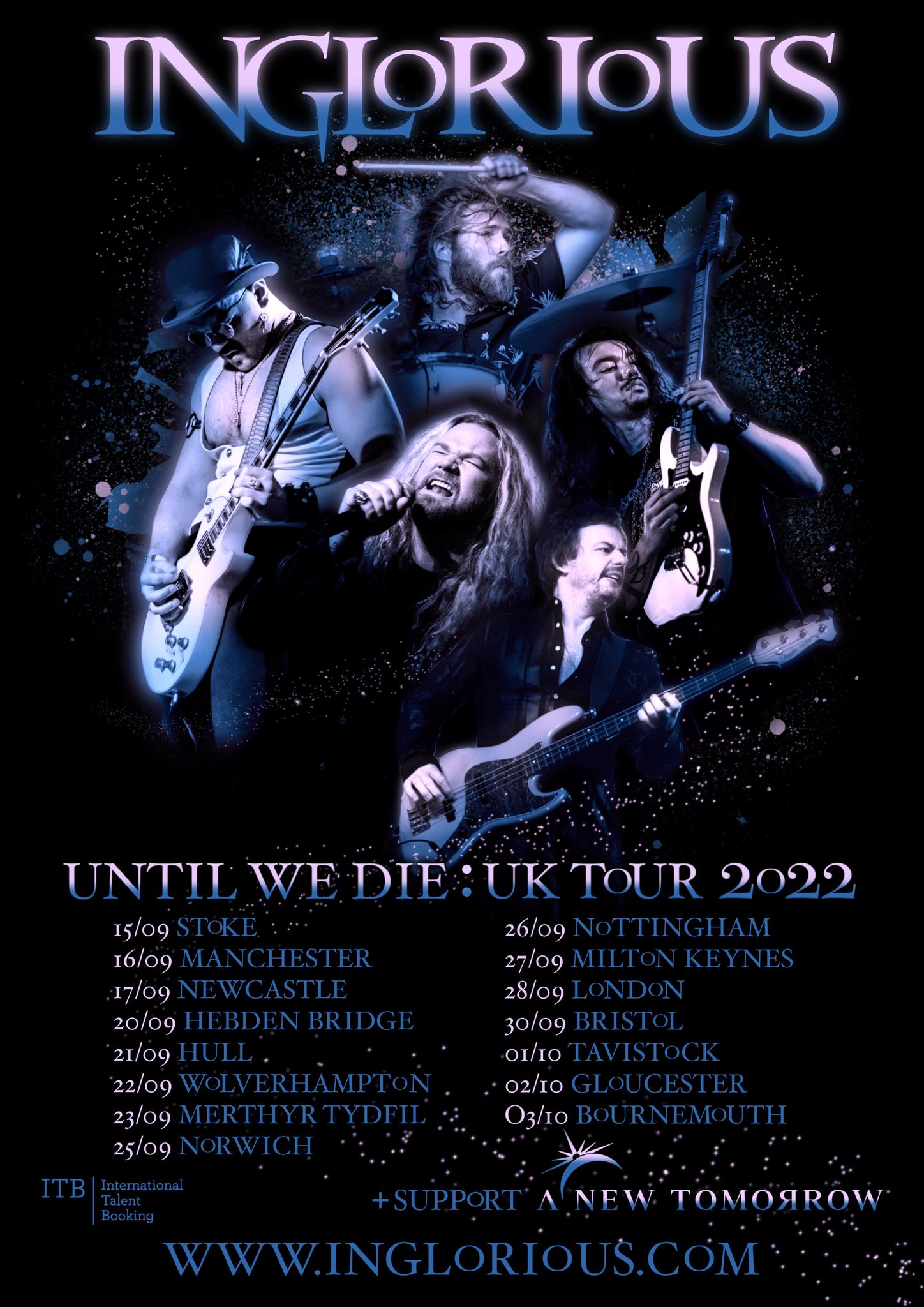 Inglorious will also be touring later this year with a lengthy trek planned in across the UK. Support comes from A New Tomorrow.
Frontman, Nathan James, comments "I am so excited to get back out on tour with the guys . Over the pandemic we were not able to tour as much as we usually would, but we were able to release albums. So we did! We recorded the We Will Ride album, The Heroine all female covers album and the 1st ever Inglorious live album and dvd. It's amazing now to be able to pick songs from all of those albums to make the ultimate inglorious set.

On this tour we will be bringing something totally different set wise and we're really looking forward to playing songs from across all of our albums. Inglorious has always been a strong live act and now more so than ever. Tighter, harder and more determined to show people what we are about.

We hope to see everyone on the "Until We Die 2022 UK Tour" and cannot wait make some noise for you all again."
Tickets are here.
Read our review of 'Diamond Star Halos' from Def Leppard


Download Festival set for 20th Anniversary 4 Day extravaganza!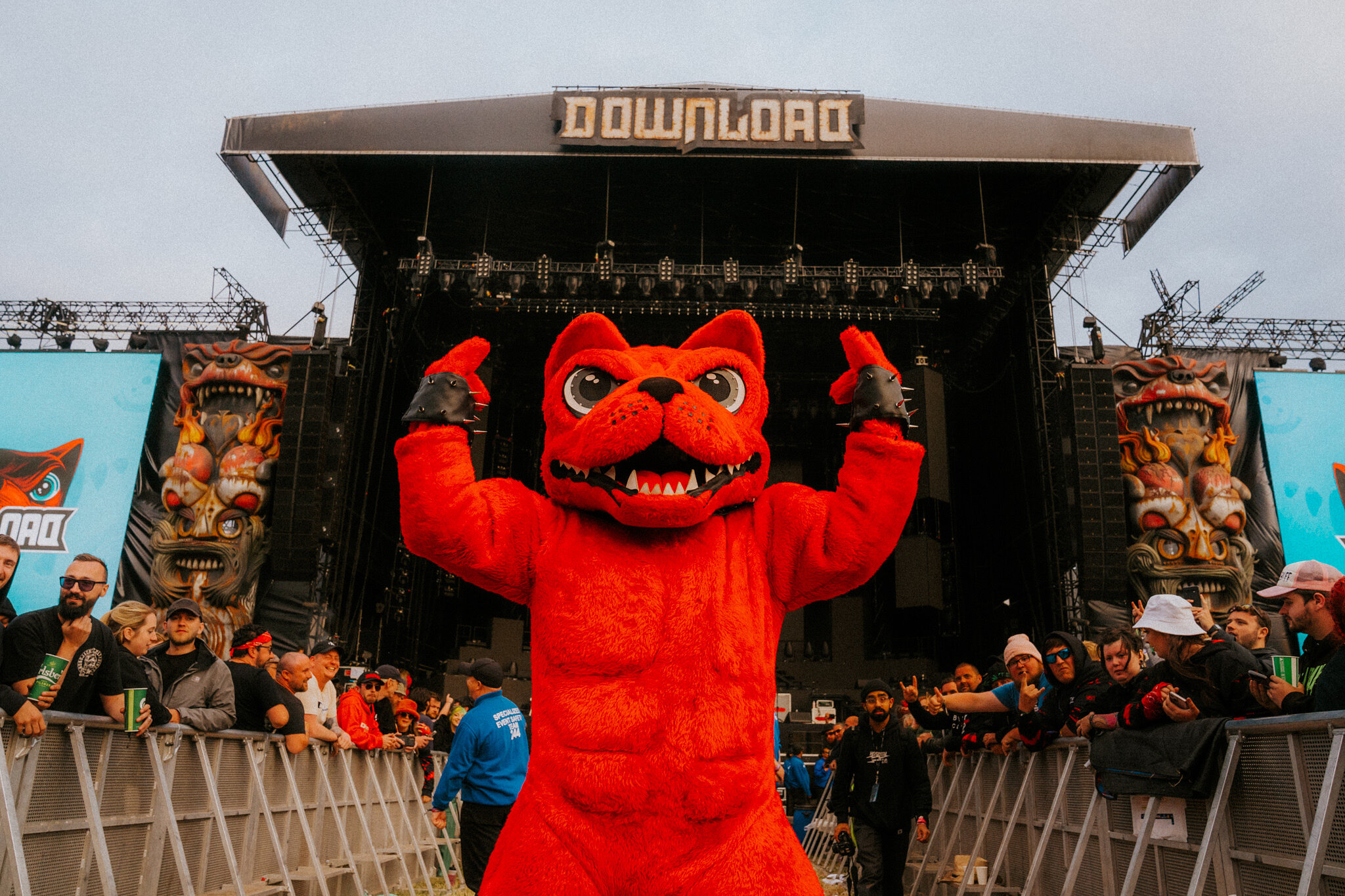 We continue with the live side of the industry now as our News Report continues with the latest festival announcements.
Following a successful return to Donington Park this past weekend Download Festival has revealed that next year will be a special 4 day celebration.
2023 marks the 20th Anniversary of the event, and tickets are on sale now here.
Read our review of Download Festival 2022
Reading & Leeds Festival make final line-up announcement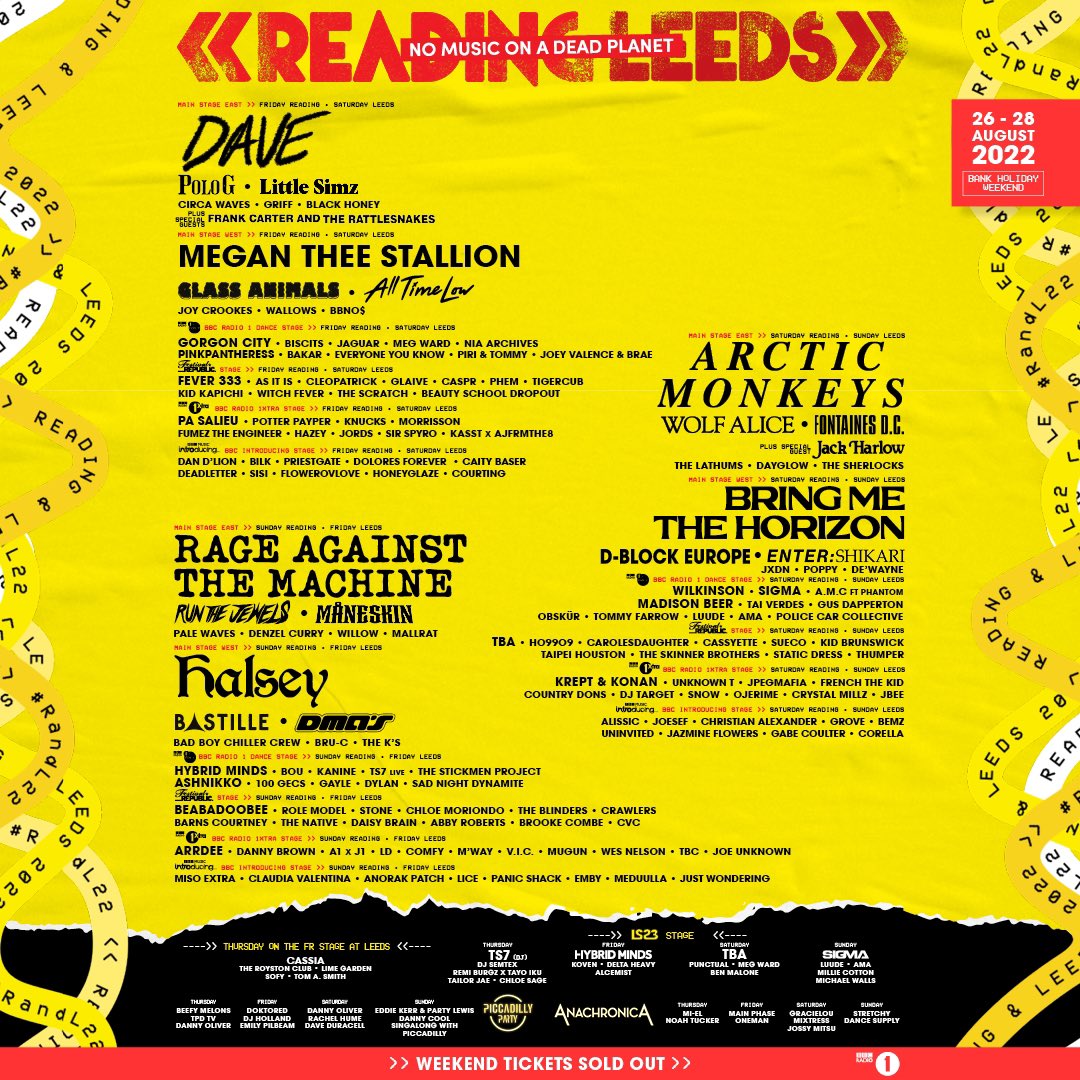 Reading and Leeds Festivals this week made their final line-up announcement ahead of the events this August.
Just added are Anorak Patch, Cassyette, Courting, Ho99o9, The Native, The Skinner Brothers, Thumper and many more.
Tickets and info here.
Read our review of Thumper live in Norwich
Burn It Down Festival sets line-up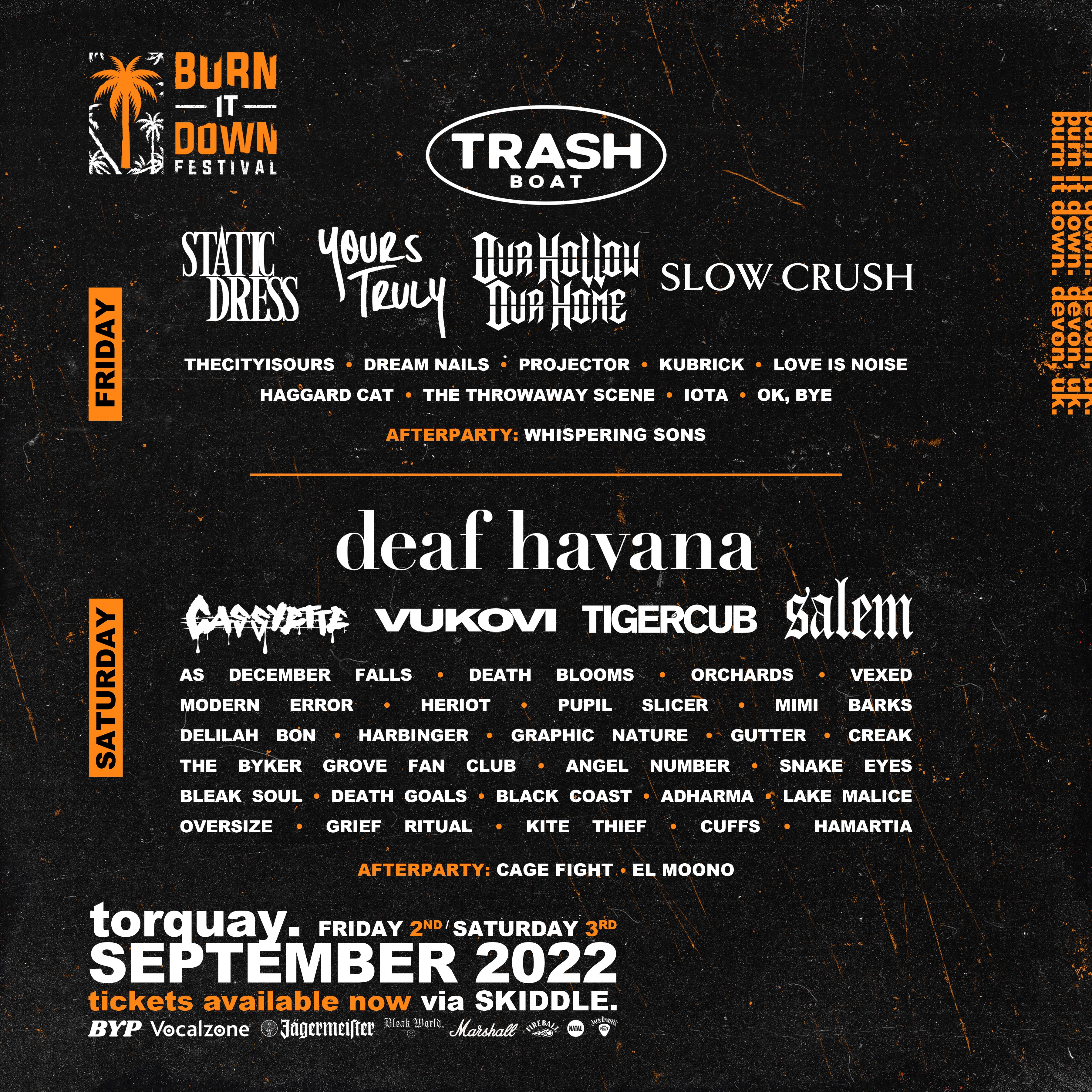 Burn It Down Festival takes over Torquay again this September and the event has confirmed their stacked line-up for this year.
Headliners Trash Boat and Deaf Havana will be joined by the likes of Static Dress, Our Hollow Our Home, Haggard Cat, Cassyette, VUKOVI, Tigercub, Salem, As December Falls, Death Blooms, Pupil Slicer and more.
Tickets are here.
Read our review of Salem live in Norwich
RISEFEST add more acts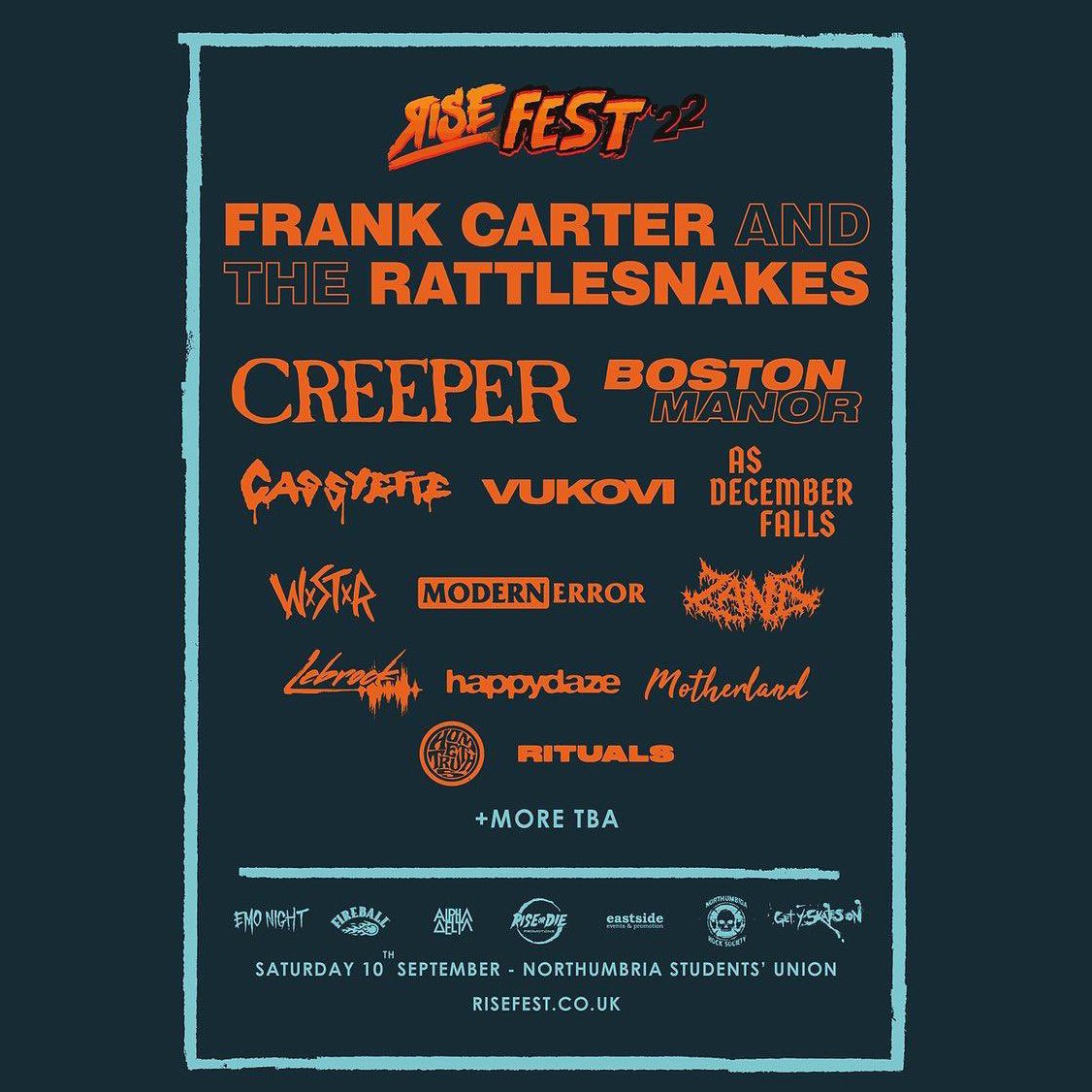 RISEFEST in Newcastle is looking absolutely huge this September with Frank Carter and the Rattlesnakes set to headline.
The supporting cast has been revealed to include Creeper, Boston Manor, Cassyette, VUKOVI, As December Falls, WSTR, Zand and more!
Tickets are here.
Read our review of Creeper live in London

Deaf Havana debut new track 'Nevermind'
We move our News Report on now to the latest new releases, and we start with Deaf Havana.
As the band gear up to release their sixth studio album, 'The Present Is A Foreign Land', on 15th July they have debuted new track, 'Nevermind', which you can check out above.
Pre-order the album here.
Listen to 'On The Wire' from Deaf Havana on our Spotify Hot List!
LIFE release new single 'The Drug'
LIFE continue to gear up for the release of 'North East Coastal Town' on August 19th. You can listen to their new single, 'The Drug', above.
Speaking on the new single vocalist Mez Green says: "The Drug is a love song. I wrote the lyrics in the cold mountains of Italy before taking them into the room with the band. 'The Drug' I needed has always been here, the drug I needed has always been near" is, for me, realising that loved ones and those that love you, no matter where you are, can always be present.
I'd never really believed this before and whilst this purity is at the lyrical heart of the song musically the band decided to inject flecks of dance, pop, harmonics, and dirty pulses to give the song drive, repetition and jerk-ability."
Pre-order the album here.
Listen to our 'Discover' New Music Podcast
Sløtface return with Double A-Side
Norway's Sløtface return with the news that the group's figurehead Haley Shea will now be leading the band, with Lasse and Tor-Arne leaving to focus on new passions outside the group.
To signal this era beginning they have released a double a-side of 'Beta', and 'Come Hell Or Whatever'. You Can listen to 'Beta' above.
""Beta" was the very first song Mikhael and I worked on together in his studio. It should be listened to while wearing sunglasses, even on cloudy days!

The song is about wanting to connect with people on a deeper level, but feeling like social media sometimes gets in the way, with things becoming somewhat intimidating, shallow and superficial. The song is a confidence booster for myself where I'm trying to be cooler than I am. It was written at a time when I really, really missed the rush of playing live, and I needed to find some of that spark and edge in myself that only really comes out on stage."
More here.
Read our review of 'Supernova' from Nova Twins
Twister announce new single 'Own Worst Enemy'
Finally, this week Twister shared their latest single, 'Own Worst Enemy', which you can listen to above.
Singer and guitarist Stevie Stoker comments: "Twister are evolving and progressing with every release and the momentum we're building on the road is really driving us to bigger and better things in the studio. It's such an exciting time."
More here.
Listen to 'Don't Play Nice' from Twister on our 'Discover' New Music Playlist

As always we conclude our News Report with the latest additions to our 'Discover' New Music Playlist.
Sunsleeper – 'Blemishes'
Indie rock band Sunsleeper have shared their newest track, 'Blemishes'.
"'Blemishes' is about the slow unraveling of a deeply important friendship, as well as the acceptance of the relationship's end," shares vocalist Jeffery Mudgett. "The freedom in letting go of a toxic relationship is underrated. Sometimes there's no need to mourn the end, but rather we should celebrate leaving that toxicity behind."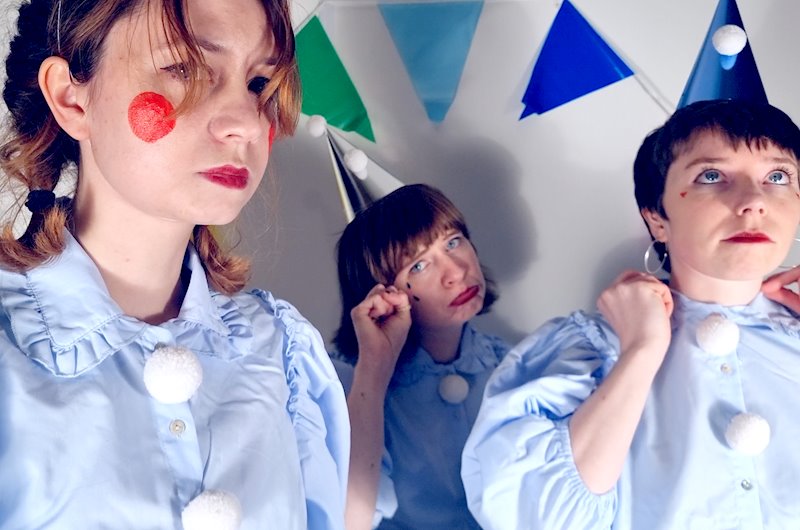 cheerbleederz – 'notes app apologies'
London indie punk trio cheerbleederz reveal their latest single 'notes app apologies'.
Commenting on the track and video, the band say: "This song is about letting go of an abusive relationship. There's a lot of fear and doubt that comes with separating yourself from somebody who manipulates you, and it leaves behind feelings of anger, as well as guilt and doubt.
You end up questioning everything while simultaneously harbouring a lot of resentment for the person who treated you that way. We wanted this song to feel cathartic and unapologetic—it ultimately feels very healing."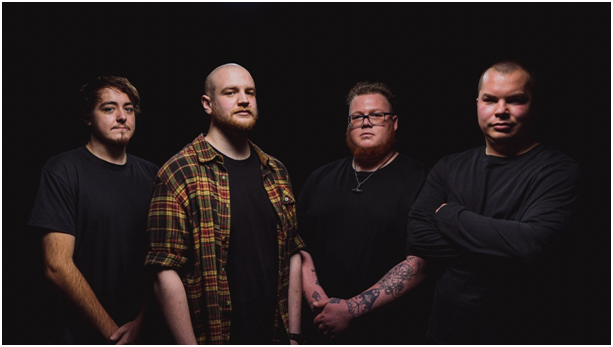 MODES – 'Infamous'
Kent's MODES deliver their new single, 'Infamous'.
MODES frontman Ted Berry reveals that the new single "Infamous is a song we wrote to reflect on anger and past trauma that we have experienced. We wanted to put this into words to help others feel understood and seen. It's only human to have been in situations that lead to feeling hurt, angry, and even disappointed in how you have been treated by others."
Listen, Follow and Discover your new favourite act now with our 'Discover' New Music Playlist
Then find our the stories behind the songs on our 'Discover' New Music Podcast!
Share our News Report on Social Media