Every week we roundup the best music news from the past week!
Follow us on Social Media

Frank Carter & The Rattlesnakes to headline Marshall Hootie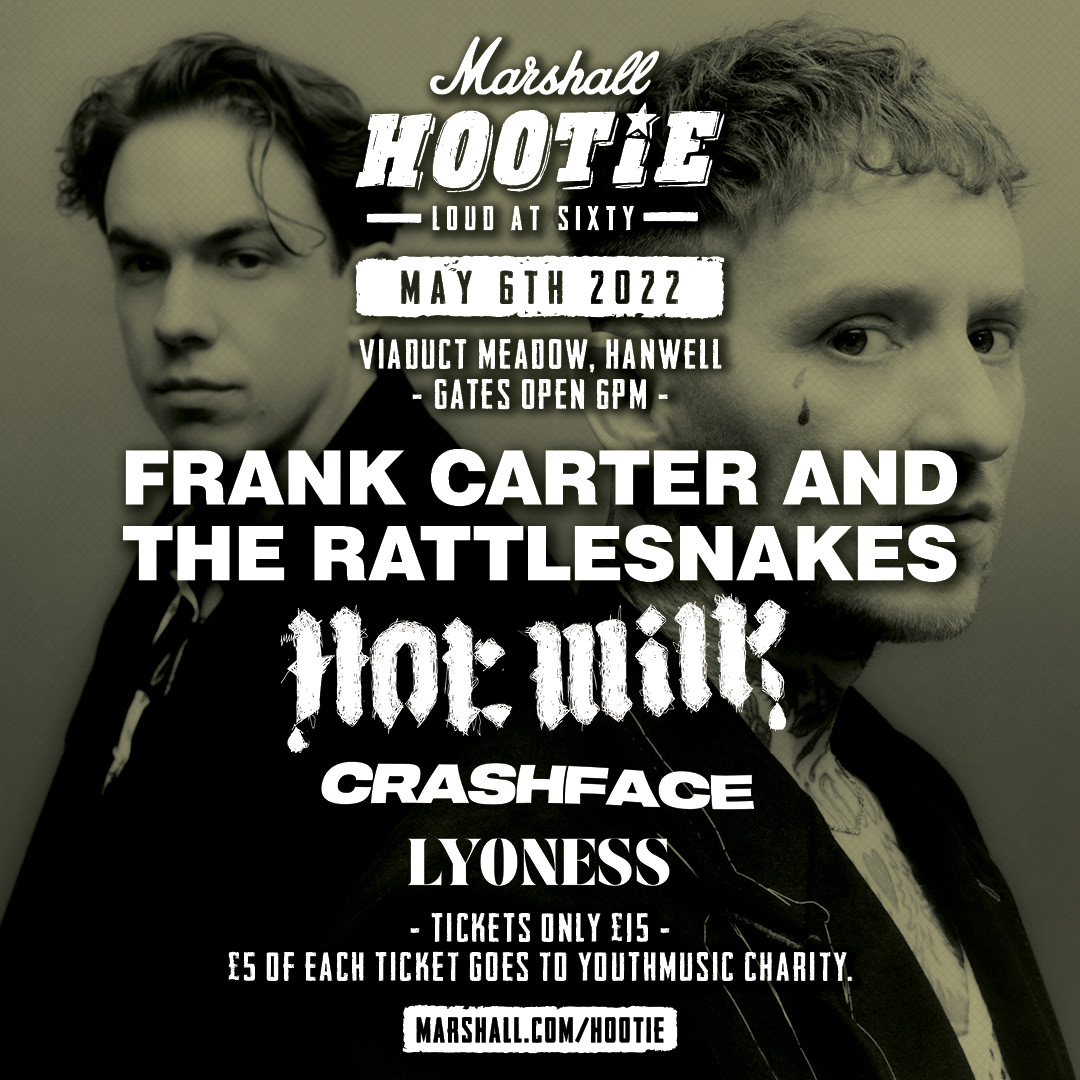 Welcome everyone to a special Easter edition of our weekly music News Report. We hope that you're having a cracking weekend, and we have a cracking line-up for you as we begin with the latest festival announcements.
Marshall will be hosting a special celebration of their 60th anniversary this May. Frank Carter & The Rattlesnakes will be headlining the Marshall Hootie in Viaduct Meadow, Hanwell.
They will be joined by Hot Milk, Crashface and Lyoness! Tickets are available here.
Read our review of Frank Carter & The Rattlesnakes live in Norwich
Bloodstock Festival update line-up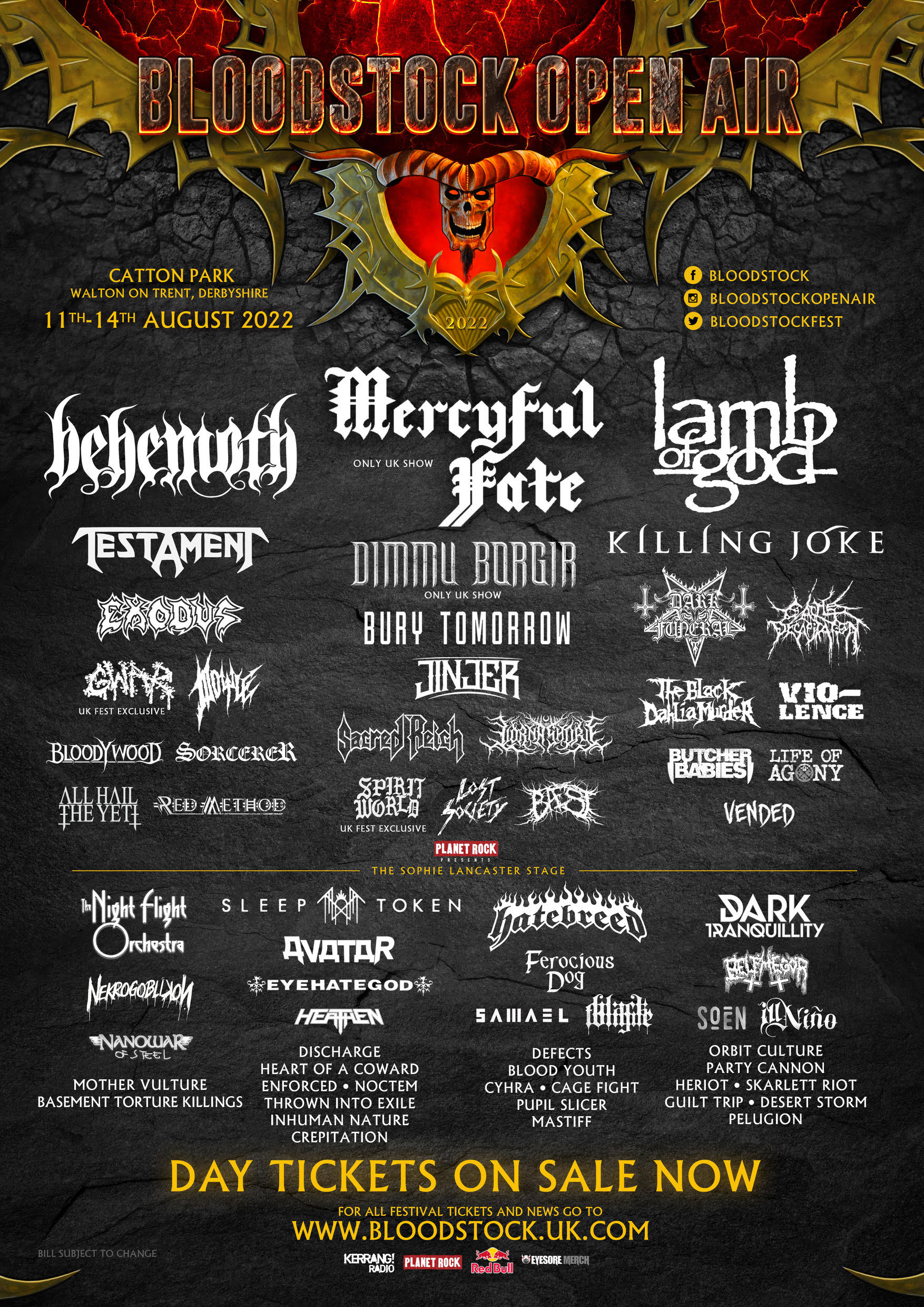 This week saw Bloodstock Festival revealed their updated line-up following a number of inevitable changes as live music continues to get back on its feet.
The line-up features the likes of Behemoth, Mercyful Fate, Lamb of God, Killing Joke, Bury Tomorrow, Jinjer, Butcher Babies, Sleep Token and Ferocious Dog.
Tickets and info here.
Read our review of Ghost live in Birmingham

Bloc Party announce album release shows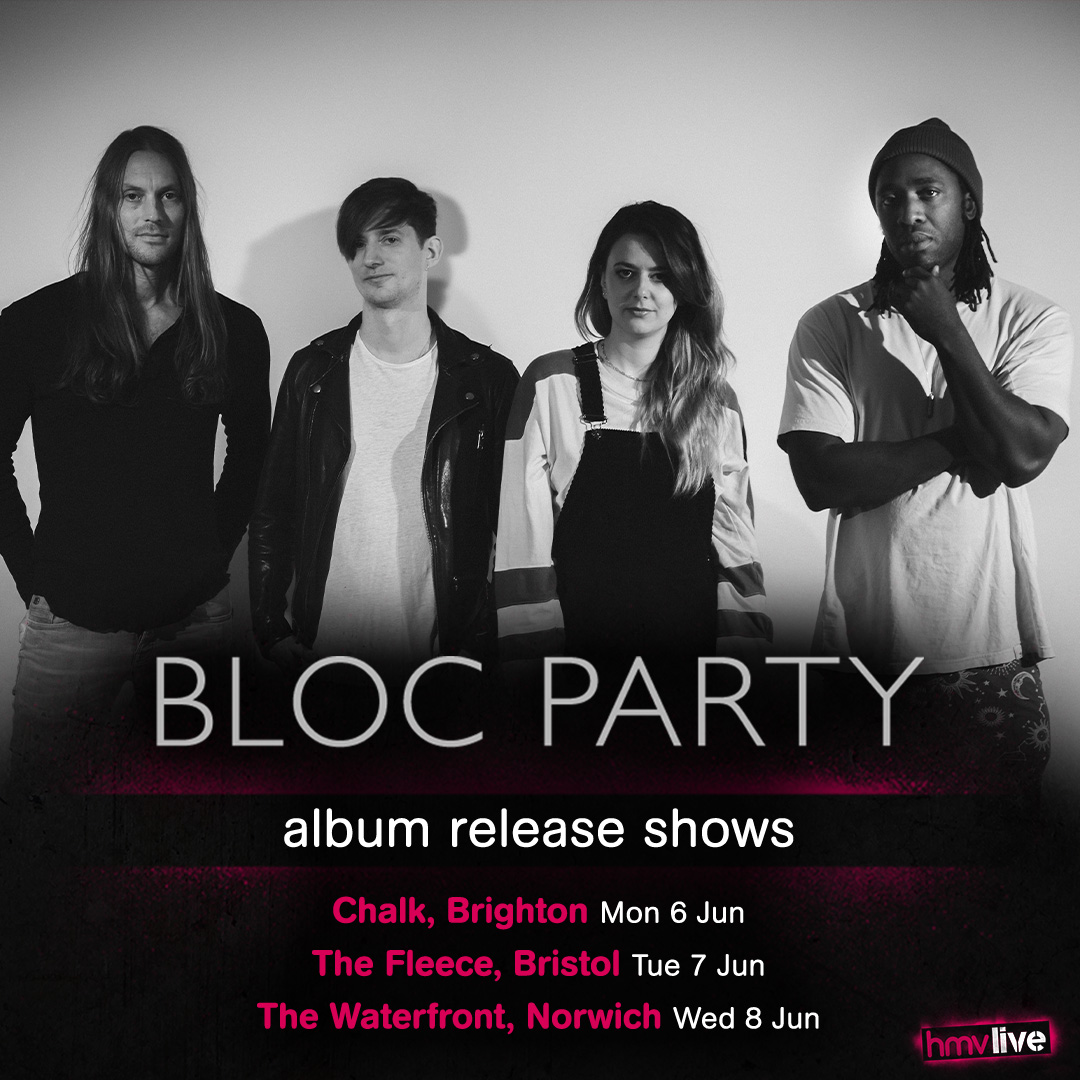 We move quickly on to the best new tour announcements from the past week as our News Report continues. We start with some very special intimate shows from Bloc Party.
The album release shows take place this June in Brighton, Bristol and Norwich, and you can find more info here.
Find Full Pelt Music on Youtube
The Wonder Years announce Slam Dunk warm-up show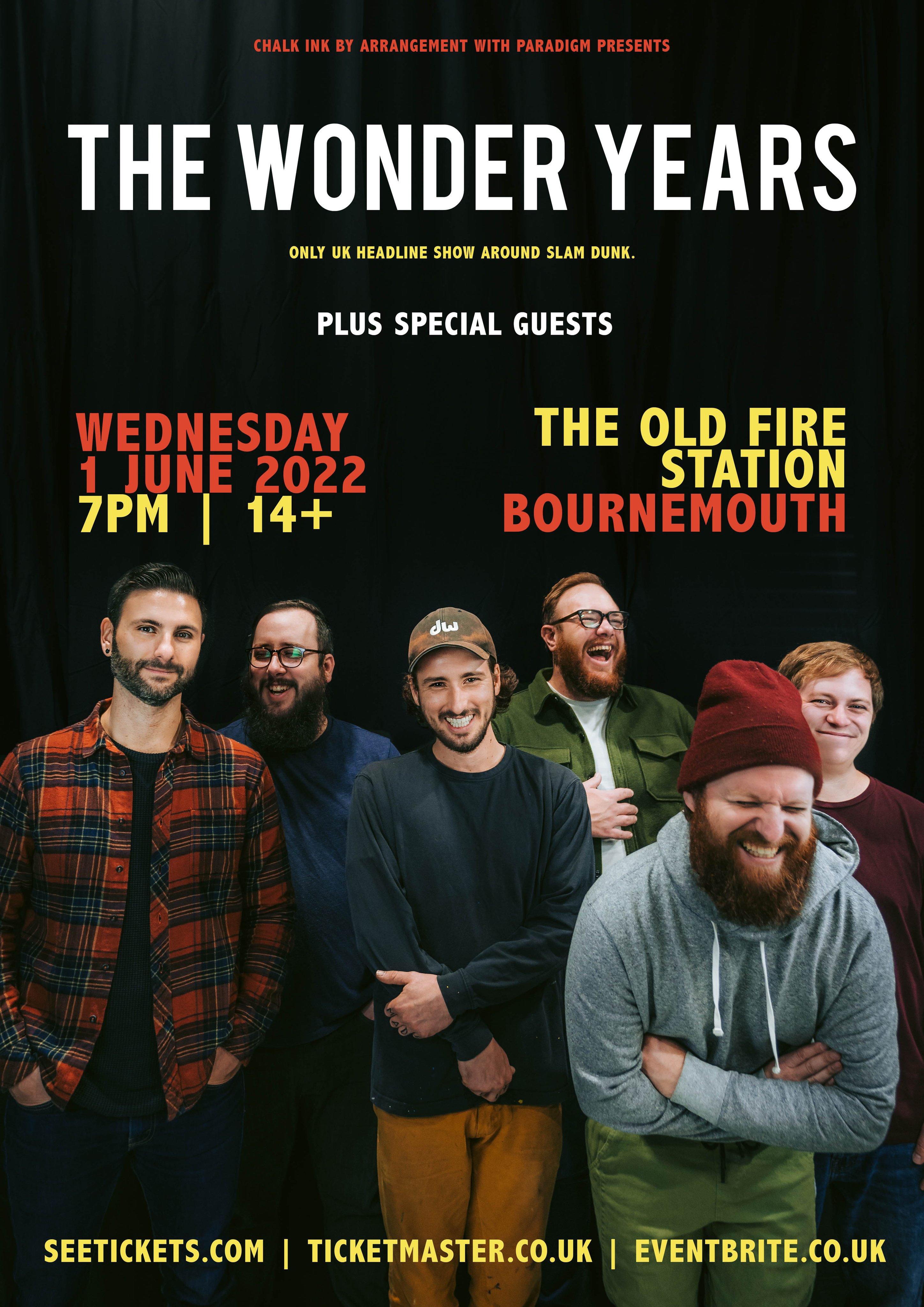 With Slam Dunk Festival not far off, The Wonder Years this week revealed they will play a warm-up headline show in Bournemouth.
Tickets are here.
Read our review of October Drift live in Norwich
MC Lars announces UK Tour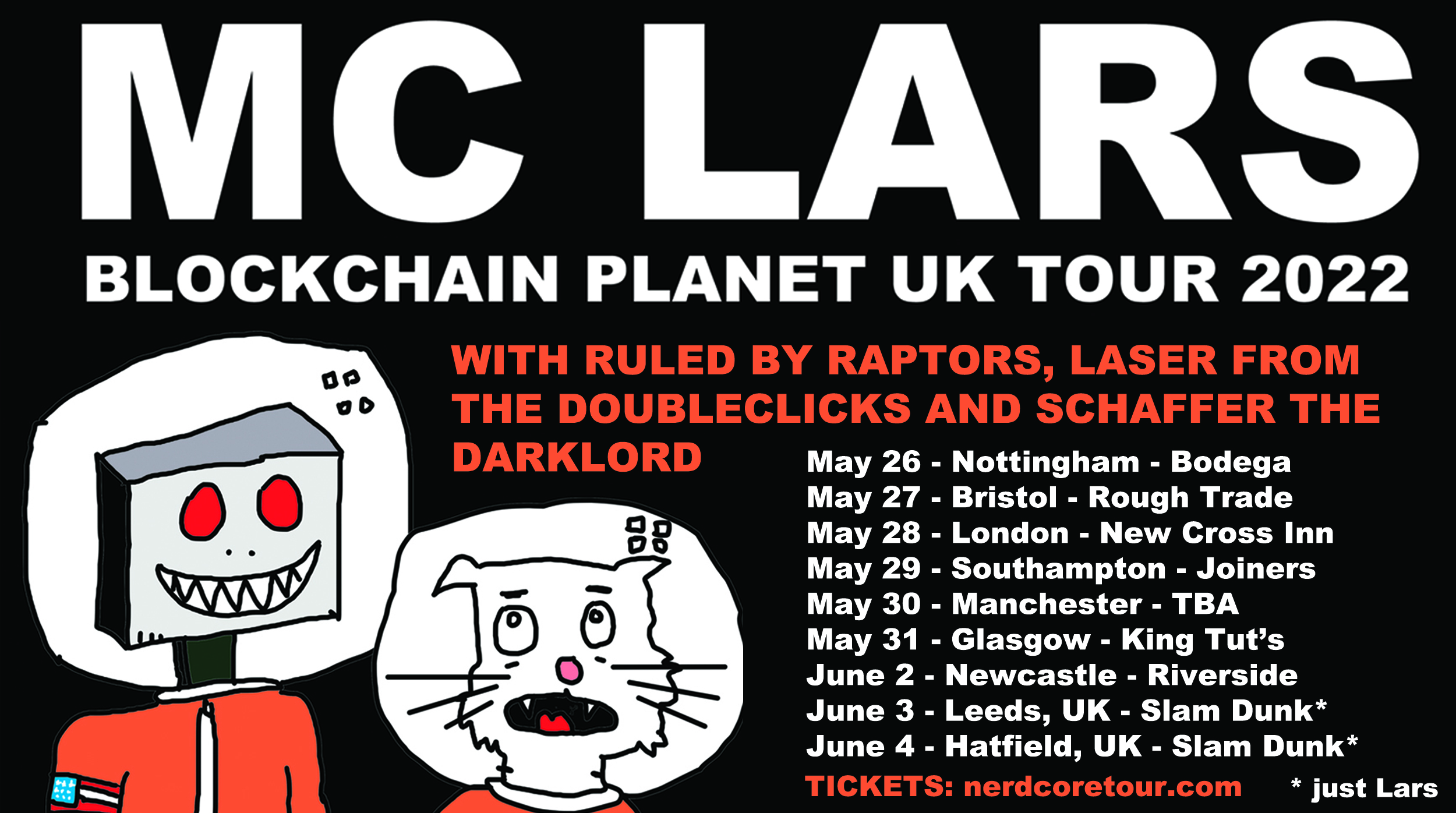 Another act adding new shows around Slam Dunk Festival is MC Lars, who will be playing a full tour ahead of his appearances at the festival.
Tickets are here.
Check out our Spotify Hot List!

Machine Head debut 'Choke on the Ashes of Your Hate'
We move now onto our new music release section as our News Report continues.
Firstly, Machine Head this week debuted new track, 'Choke on the Ashes of Your Hate', which you can listen to above.
The song will feature on new album, 'Of Kingdom and Crown', which arrives on August 26th.
Pre-order your copy here.
Dub War share new single 'War Inna Babylon'
Fusion metal pioneers Dub War this week debuted their new single, 'War Inna Babylon' and you can listen above. The track features guest vocals from Roger Ranking of The Beat.
This song comes ahead of their new album, 'Westgate Under Fire' which arrives August 5th.
Speaking on the track and collaborating with Ranking Roger, Webbe says, "The original song by Max Romeo was in my family record collection as far back as I can remember. When meeting Ranking Roger, we discussed how punk rock and dub reggae had a massive influence on our lives. This song for us both was a massive hit, and we spoke about doing a collaboration and reviving the original with that Clash/The Ruts British punk rock energy to it.

Sadly, not long after we got to record the song with Roger, he passed away. But this song is one that we are very proud of, and we didn't just do a cover – we really made this unique cover of "War Inna Babylon" our own."
Pre-order your copy here.
Read our review of 'Never Let Me Go' from Placebo
Lauran Hibberd debuts 'Still Running (5K)' and announces debut album
Finally, it was a big week for Lauran Hibberd who debuted the video for 'Still Running (5K)', which you can watch above.
Hibberd also announced her debut album, 'garageband superstar', which arrives August 19th.
Pre-order your copy here.
Read our review of 'Fear of the Dawn' from Jack White

As always we close out our News Report with the latest additions to our 'Discover' New Music Playlist on Spotify. This week we have doubled up on the additions to celebrate Easter with the best new music!
'MIRRORS' – JUST MUSTARD
Dundalk five-piece Just Mustard share new single, 'Mirrors' taken from upcoming album, 'Heart Under'.
Guitarist and "Mirrors" co-vocalist David Noonan says of the single: ""Mirrors"" was one of the final songs to be written for Heart Under, the lyrics and music arrived together in what felt like one moment and we wanted to keep the feeling of one thought or moment constant throughout the song".
'INSTRUCTION MANUAL' – ALL BETTER
Brighton's alt-punk trio All Better join the playlist with their single 'Instruction Manual'. The song features on upcoming debut album, 'How To Be Alone' which arrives May 6th.
'RESTITUTION' – MODES
Kent metallers MODES feature with their new single, 'Restitution'.
MODES frontman Ted Berry reveals that the new single "is a song that stems from difficult times that we have seen our closest friends and loved ones go through. Needing to give them support and a shoulder to lean on, while feeling that we can't explain how or why we know what it's like to be there because in that moment it's not about us ,it's about helping them"
'BLESSED BE THY' – WITCH FEVER
Witch Fever return with new single, 'Blessed Be Thy'.
Bassist Alex Thompson says of the track, "it just goes heavy", as it boasts a crunchy wall of noise akin to bands like Show Me The Body and Gilla Band
Alex adds, "it was literally the last song we wrote before we went into the studio but came together really quickly. I think it still has an essence of some of our older material, so it's a good way to bridge the gap."
'I KNOW WHEN YOU LEAVE' – GUISE
Ahead of the release of their debut album 'Youngest Daughter', 'I Know When You leave' is the latest offering from London-based GUISE is a dazzling, vocal harmony led track that sees the foursome joined by singer-songwriter Emily Barker.
Discussing the story behind the heartfelt new track Jessica explains "I wrote the words to 'I Know When You Leave' on a bus in Italy, and the tune came to me later back in London, Separation from the person I love is a pretty normal part of my life, but that doesn't make it easy all the time; things are generally just a bit worse when we're apart, and that's what this is about."
'BLACKMOSS' – SCRUFFY BEAR
Playlist and Podcast alumni Scruffy Bear return with new single, 'Blackmoss'.
"The world is a proper heavy place. I hate that everything is spun so negatively and we are trained to look for the worst in people and situations. Blackmoss is trying to work through the mud of confusion that everything is in and not getting too bogged down with it, but also learning to be open to other people's experiences" – Lead singer Georgy Eaton
Listen to these tracks and more on our 'Discover' New Music Playlist!
Then hear the stories behind the songs on our 'Discover' New Music Podcast!
Share our News Report on Social Media