Every week we roundup the best music news from the past week!
Follow us on Social Media

Iron Maiden announce 'The Future Past' Tour
Welcome everyone to another edition of our weekly music News Report!
This week we start with tour announcements and the mighty Iron Maiden, who have revealed the 'Future Past' tour that includes a run of UK arena dates next Summer.
The show will feature previously unperformed songs from the band's most recent studio album, 'Senjutsu', along with a focus on 1986's iconic, 'Somewhere In Time' record, plus other classic cuts.
Says founder member and bassist Steve Harris, "Following the release of our latest album, Senjutsu, we updated the current Legacy of the Beast Tour a little by opening the show with the first three songs from it, with the Japanese Palace stage set.
As it doesn't make a lot of sense to repeat this for a Senjutsu album tour, we thought about other options and we've decided to revisit Somewhere In Time as that tour didn't feature in the various retrospective history tours we've played over the years. They were based on our 80's concert videos and sadly we did not film that tour (blame the manager!!).
We have had lots of requests from fans over the years for many tracks on it so we are now going to play them, plus of course a few others we know you will like! It will also be particularly satisfying to finally get to play some of the more epic tracks on Senjutsu, it's been a long wait! 2023 is going to be an exciting time and we're really looking forward to seeing everyone again in the UK, Ireland and around Europe".

Manager, Rod Smallwood adds, "This combination of the two albums we feel is very exciting. We know fans want to hear those epic cuts on Senjutsu for the first time live and we think that by combining it with an iconic album like Somewhere In Time it will make for another really special tour for fans old and new!
Of course, for a new album tour in Europe and the UK we will go back largely to the relative intimacy of arenas and we know fans will be very happy about that too!"
Tickets are here.
Read our review of 'Senjutsu' from Iron Maiden
Depeche Mode announce London Twickenham Stadium date
Another iconic act to announce a show for early Summer is Depeche Mode, who will takeover Twickenham Stadium in June.
The Memento Mori Tour will support the band's forthcoming 15th studio album, 'Memento Mori', due out in Spring 2023.
In speaking about Memento Mori, Martin Gore commented, "We started work on this project early in the pandemic, and its themes were directly inspired by that time. After Fletch's passing, we decided to continue as we're sure this is what he would have wanted, and that has really given the project an extra level of meaning."
Dave Gahan added, "Fletch would have loved this album. We're really looking forward to sharing it with you soon, and we can't wait to present it to you live at the shows next year."
Tickets are here.
Read our review of 'EBM' from Editors
P!nk reveals 'Summer Carnival' UK dates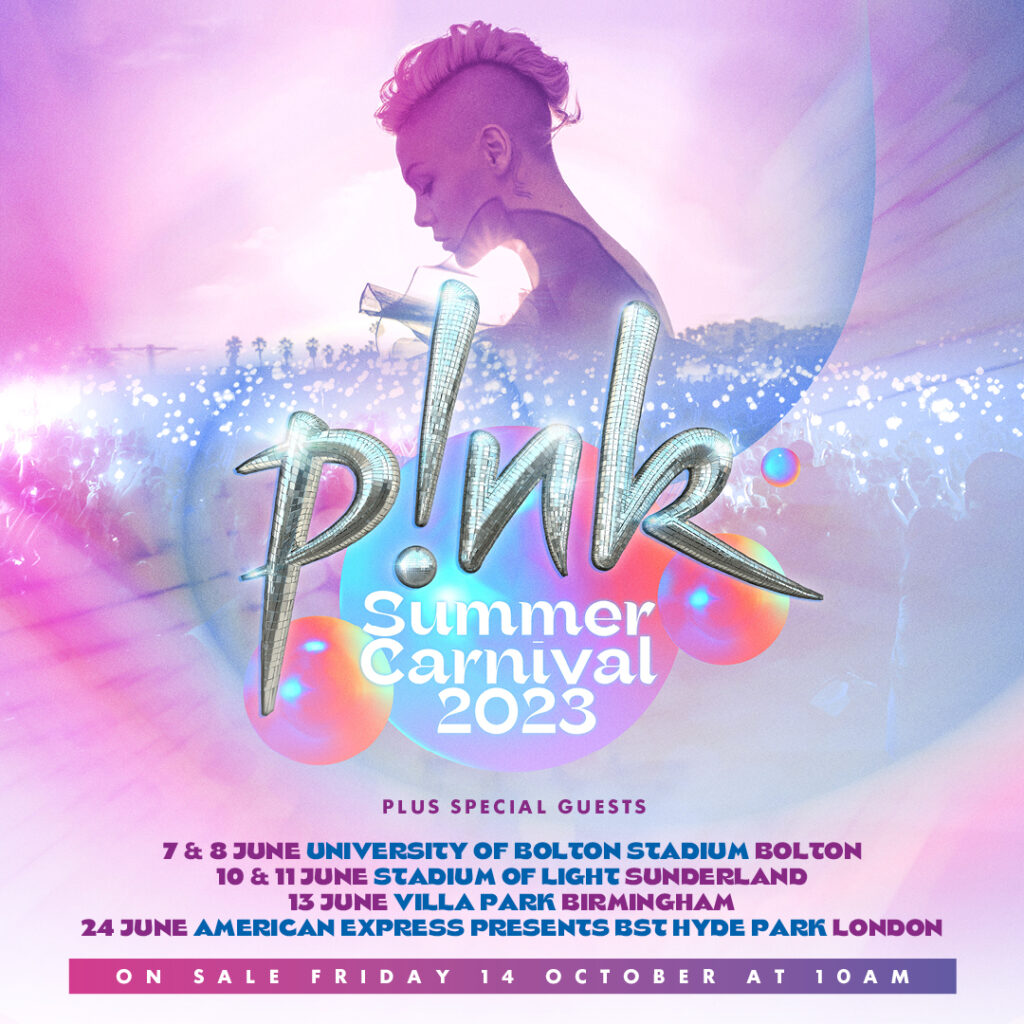 P!nk this week unveiled her 'Summer Carnival' 2023 tour with stadium dates in Bolton, Sunderland and Birmingham alongside an appearance at BST Hyde Park in London.
Tickets are here.
Read our review of Pearl Jam live at BST Hyde Park
All Time Low announce Wembley Arena show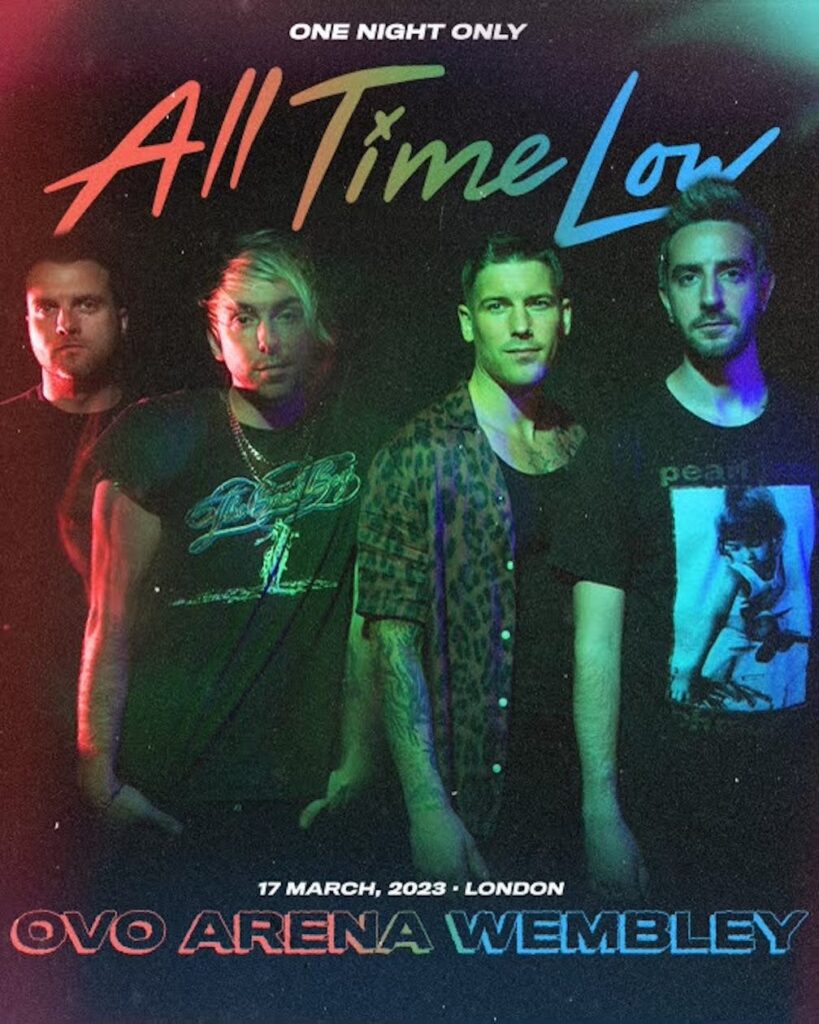 Next year will see All Time Low play a show at Wembley Arena with special guests Pale Waves.
The band also debuted their new single, 'Sleepwalking', this week and you can check it out below.
More here.
Read our review of 'Unwanted' from Pale Waves
The Answer plot UK Tour
Rockers The Answer this week announced a March run of new album shows.
Tickets are here.
Check out Podcasts from Full Pelt Music
L.S. Dunes set UK Tour for January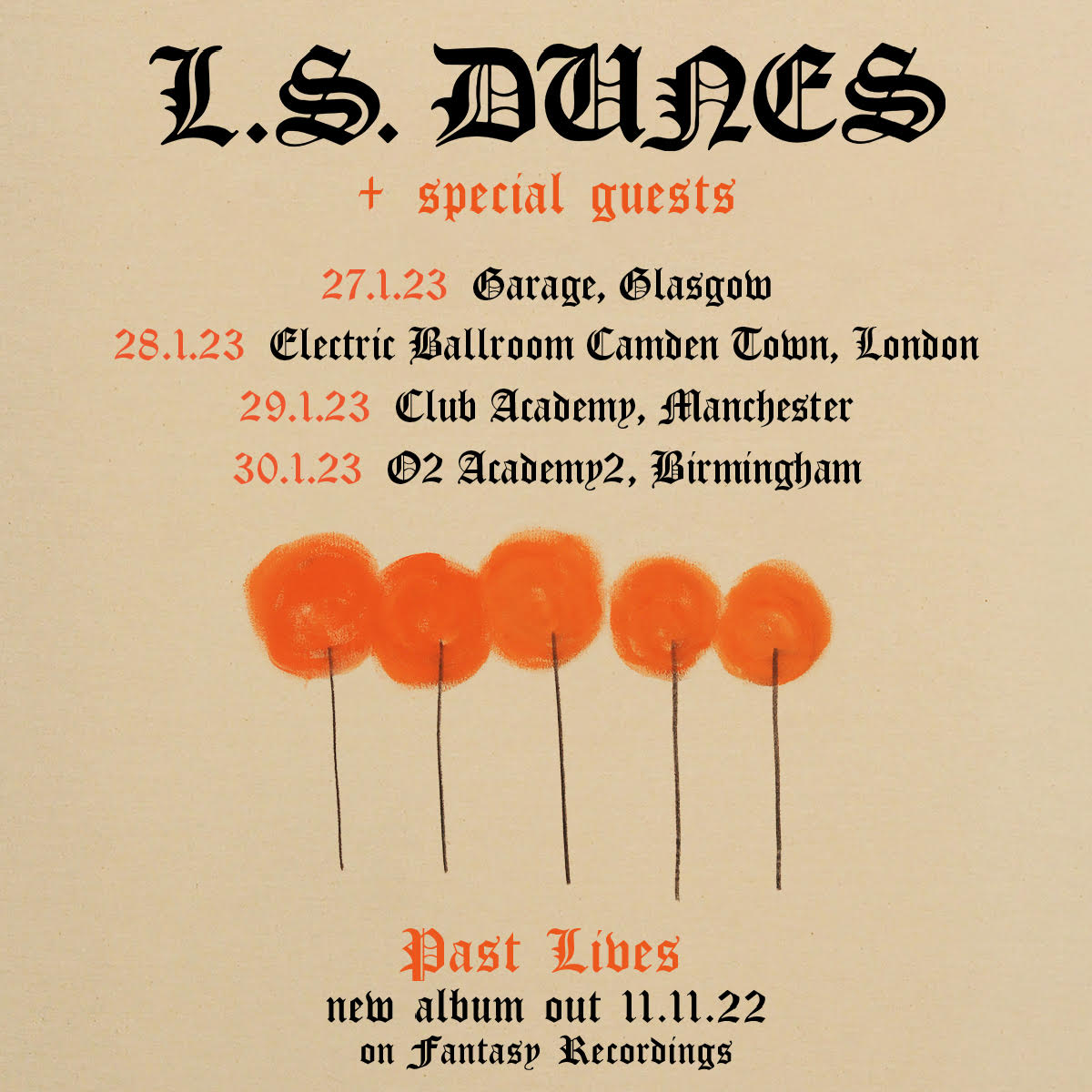 Ahead of the release of their album, 'Past Lives' on 11th November, L.S. Dunes have this week revealed a UK Tour set for January.
Tickets are here.
Read our review of My Chemical Romance live in Milton Keynes

Billy Joel joins BST Hyde Park bill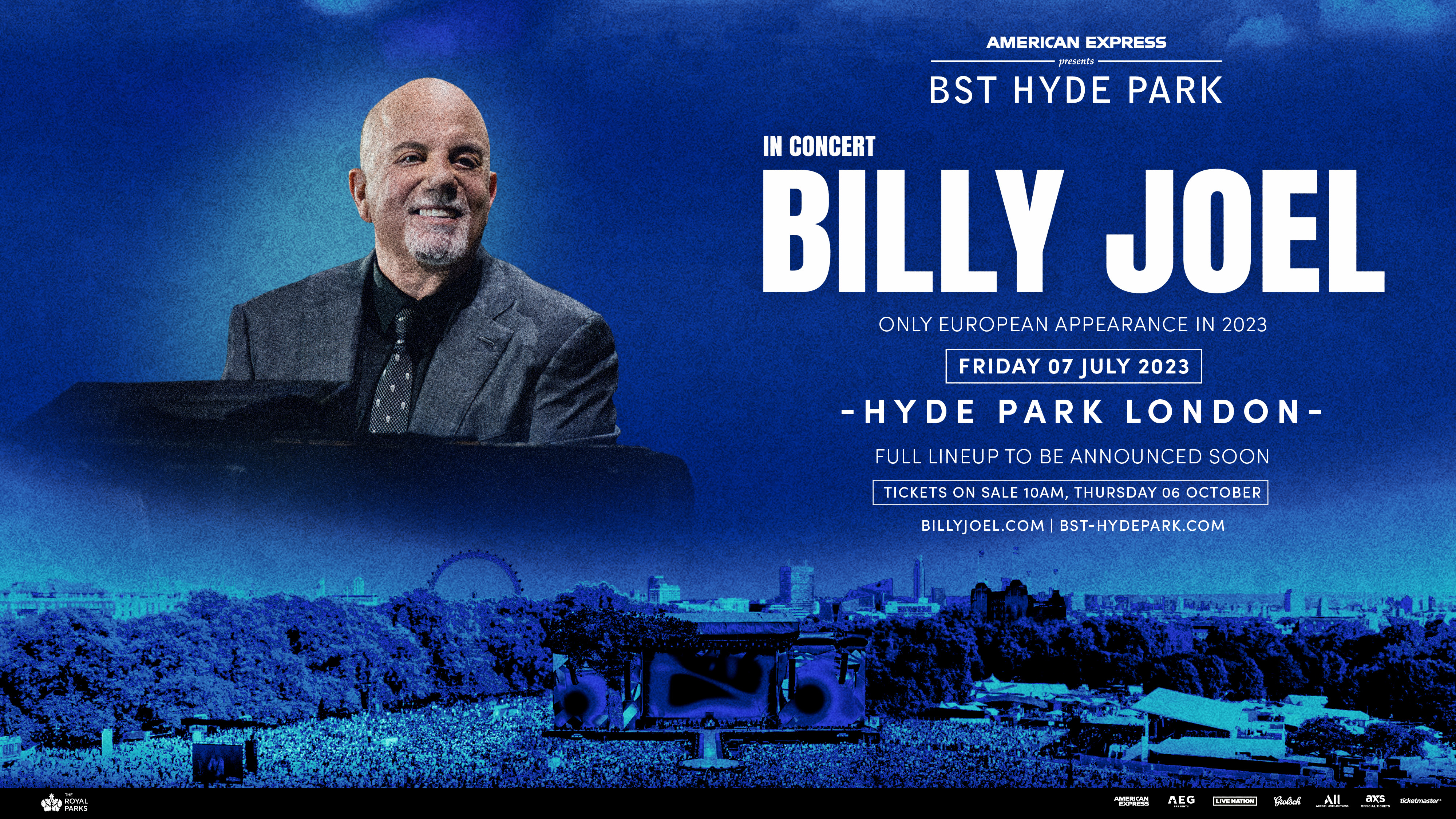 Our News Report looks at festivals now and the line-up for BST Hyde Park grew considerably this week with not just P!nk but also Billy Joel being announced for next Summer.
They join the already announced Bruce Springsteen in London.
Tickets are here.
Find Full Pelt Music on Youtube

Alter Bridge debut 'This Is War'
It's on to the week's best new releases now as our News Report continues, and we start with Alter Bridge!
As the band prepare for the release of new album, 'Pawns & Kings', on October 14th, they have debuted new track, 'This Is War'. You can check out that single above.
Pre-order your copy here.
Read our review of 'Marching In Time' from Tremonti
Bury Tomorrow share 'Abandon Us'
Bury Tomorrow have shared new single, 'Abandon Us', which you can listen to above. The track arrives as they reveal that their latest album, 'The Seventh Sun', will be released on March 31st.
"We are proud to present, 'The Seventh Sun'. It is an understatement to say we are excited to share the new era of Bury Tomorrow with you all and the first single from the album, Abandon Us, is the perfect way to showcase our intent for the next phase of our band," say the six-piece. "Visceral and heavy, this track is for each and every one of you that has stood by us either from the beginning, or supported us along the way."

Of the song's origins, the band share, "it started with a demo simply entitled, Abandon. Taken from a time of loss, uncertainty and insecurity, the intent was to create a heavy track that mirrored these feelings. The lyrics highlight the frustration and anger at the current state of our society and how our so-called leaders seem intent on satisfying self-interest above the collective needs of humanity."
Pre-order your copy here.
Read our review of Download Festival
The Subways share 'Black Wax'
The Subways this week debuted their latest single, 'Black Wax', which you can listen to above.
The track comes from upcoming album, 'Uncertain Joys', which is out January 13th.
Commenting on the track, front man Billy Lunn says: "Caught mid-wintertime during the pandemic, hibernating in the warmth of the band's studio, I'd indulge in days' worth of spinning my favourite artists' records on my turntable. Following one particularly beautiful session, I felt compelled to express my gratitude for music itself. Not just the inspiration my favourite artists offer me as a songwriter, but all the various aspects music holistically offers us as people: the respite, the sense of belonging and being understood (and thus the validation), but also the mere aesthetic pleasure of the space between our ears being tended to."
"Given that our first ever gig was on the hallowed stage of The Square in Harlow, which, following over a decade of Tory rule is now resigned to rubble, it felt only right to record my guitar parts with the guitar that had been built from the wood lifted from The Square's bar. This guitar, built by local legend Murray Torkildsen, was lent to me by a very good friend, Adam Smith, who fought so hard to save The Square in its final days. It's no coincidence that his handle online is Black Wax. Long live The Square. Long live music."
Pre-order your copy here.
Read our review of The Subways live in Norwich
Jamie Lenman debuts 'Lena Don't Leave Me'
Cult hero Jamie Lenman has shared the details of his fifth album, 'The Atheist', which will be released November 25th. This week also saw Lenman debut new single, 'Lena Don't Leave Me', which you can listen to above.
"I've got into the habit of saying, whenever I have a new record out, 'I've been trying to do something like this for a really long time', because they typically have very lengthy gestation periods with a lot of thought going in," says Lenman of what fans can expect from the new album.
"This one is no exception – I've always loved mellowed-out indie rock like Gemma Hayes and Pete Yorn and I've always wanted to make an album with that sound. Trying to focus on simple songs, looking for any place we could add a bit of extra sugar – a little bit saccharine, but also slightly snide and in some places softly sad. The end result is – I hope – a bittersweet experience."
Commenting on the track, which channels both his love of stadium rock giants Queen and his wife and long-term partner Lena, Lenman says: "It's a song about what it actually means to refer to your partner as your 'other half'. That's how I feel about my wife and I. We started out as two separate people and over the past twenty five years we've grown into two halves of a whole person. She fills up my missing parts and I fill hers – not that she has as many as I do. I always feel when people are talking to me that they're only really getting half the story if she's not around, just like it says in the song. And not the best half, either!"
"When I was a kid I loved bands like Queen with all their pomp, and then as a teenager I turned the other way with Nirvana's punk philosophy. I went through the post-hardcore thing with all the awkward timings and chonky riffs, and now I find myself leaning back towards those giants of stadium rock. I wrote 'Lena' to see if I could do something like Toto, with my best impression of Brian May's guitar solos. It's my love letter to all those classic power ballads – it's so uncool, it's cool."
The track comes with an official video homaging that particular brand of nostalgic 80s music video which always centred around the star's desire for an unattainable, idealised lover.
"I wanted to do it with heart and genuine emotion instead of just spreading some poor model over the bonnet of a porch," says Lenman of the concept. "I wanted the viewer to see my wife through my eyes, as this amazing, dazzling creature that I just get to be around. We went to the beach on the hottest day of the year and tried to forget the camera was there. It's nice for people to see all those old photos and how we've grown together, just like in the lyrics. And it's nice for us too!"
Pre-order your copy here.
Read our review of Lonely The Brave live in Cambridge
From Ashes To New debut 'Until We Break'
This section of our News Report comes to a close with the new single from From Ashes To New. 'Until We Break' features Matty Mullins of Memphis May Fire, and you can check it out above.
Reciting lyrics from the song, Matt Brandyberry said, "'Close our eyes 'cause there is nothing to see. We'll all be fine if all we do is believe.' It seems we are increasingly taking the path of least resistance. Although, that is often the wrong path. Closing our minds to the truth because a lie is easier to believe…A short term solution for a long term problem. We are following our leaders one by one until we break."

More here.
Listen to our 'Hard & Heavy' Playlist

As always we conclude our News Report with the latest additions to our 'Discover' New Music Playlist!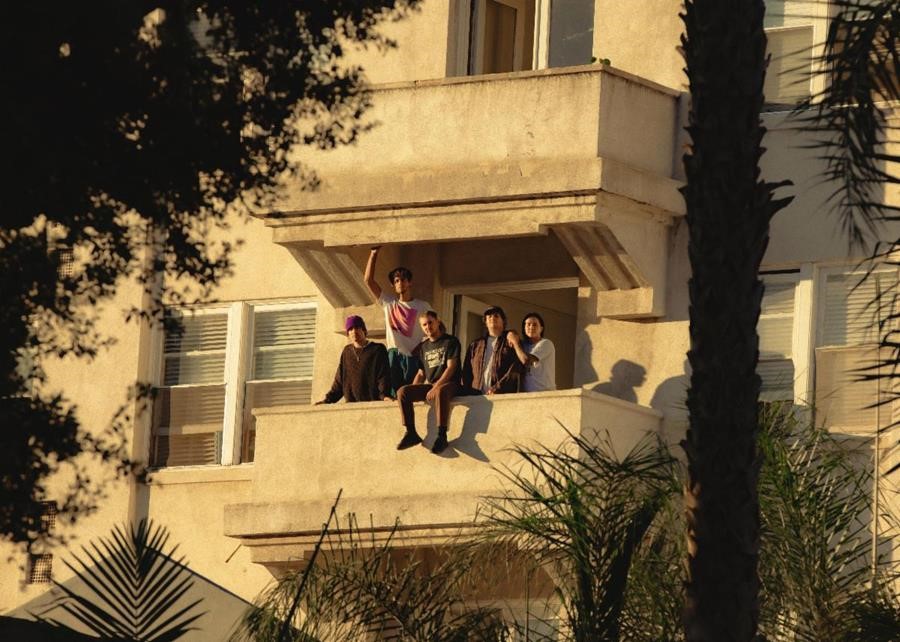 Militarie Gun – 'Let Me Be Normal'
LA based Militarie Gun have shared their latest single, 'Let Me Be Normal'.
Ian Shelton says: "'Let Me Be Normal' is a plea for normality despite no matter what you achieve or how much money you have, "normality" can't really ever be achieved if you grew up in a messed up situation. There's no unseeing what you've seen, something will always poke you in the ribs and remind you of the trash you come from."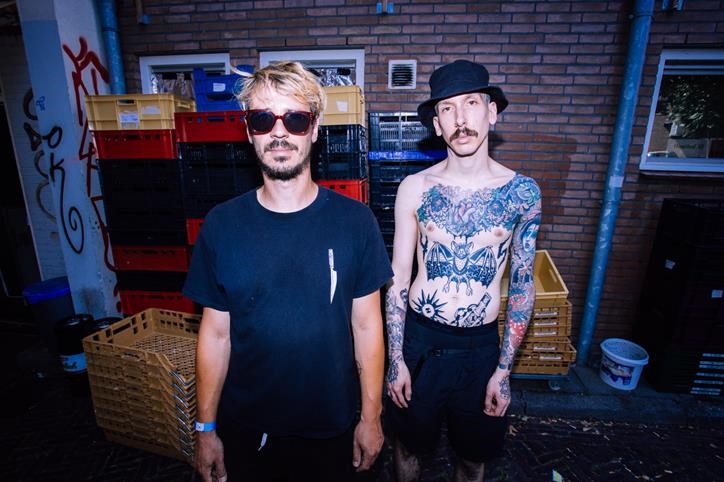 Doodseskader – 'Alive & Not Well'
Belgium's Doodseskader are gearing up for the release of their debut album, 'Year One', on November 18th with new single 'Alive & Not Well'.
On the track, vocalist/bassist Tim says, "'Alive & Not Well' is things clicking for us.It was half Sigfried, half me. Half of it describes us struggling, but half of it also is us grabbing misery by the throat and facing it head first. It's the fifth song on the record and I feel like this is the point where things started shifting and we realised that while the record served as a document of our hardships and us trying to come to terms with the past we'd put on display in MMXX : Year Zero, from that point on it'd be us using our honesty and this band as both a weapon and an armour. "Forty fucking five, I wear the number like a vest". Fortune gave us a shitty hand. Now we're slowly turning it into the fist that'll strike back."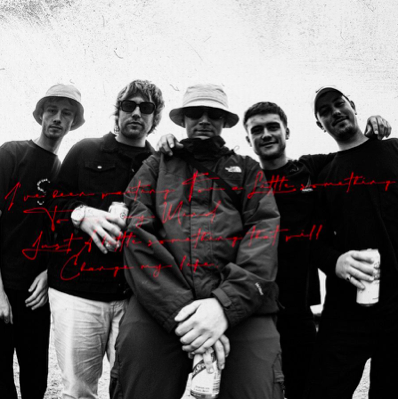 ROLLA – 'Ease My Mind'
ROLLA have preview their upcoming debut EP with new single, 'Ease My Mind'.
Rolla commented, "'Ease My Mind' was written as a reaction to feeling the constant pressures of daily life, the same old routine and all that shite. I guess it's kind of a cliché, but it's an anthem to get you up and get you going and prove to people that you are more than just your daily grind, and that there's more to life than just answering to your bosses. For a lot of people that whole other world is rock 'n' roll, it will always give you all the answers.
We recorded it at Rockfield, which was a week to never forget. It's a cool old place, and it was a pleasure to work with local legend Nick Brine. Creative carnage at its finest."
Listen, Follow and Discover your new favourite act now with our 'Discover' New Music Playlist
Then find our the stories behind the songs on our 'Discover' New Music Podcast!
Share our News Report on Social Media