We roundup the best music news from the past week!
Every week we roundup the best music news from the past week in our News Report. To stay up to date with the biggest news be sure to follow us on our social channels:
Check out Episode 1 of The Full Pelt Music Podcast with guest Frank Turner!
Truck Festival adds more music and reveals day/stage splits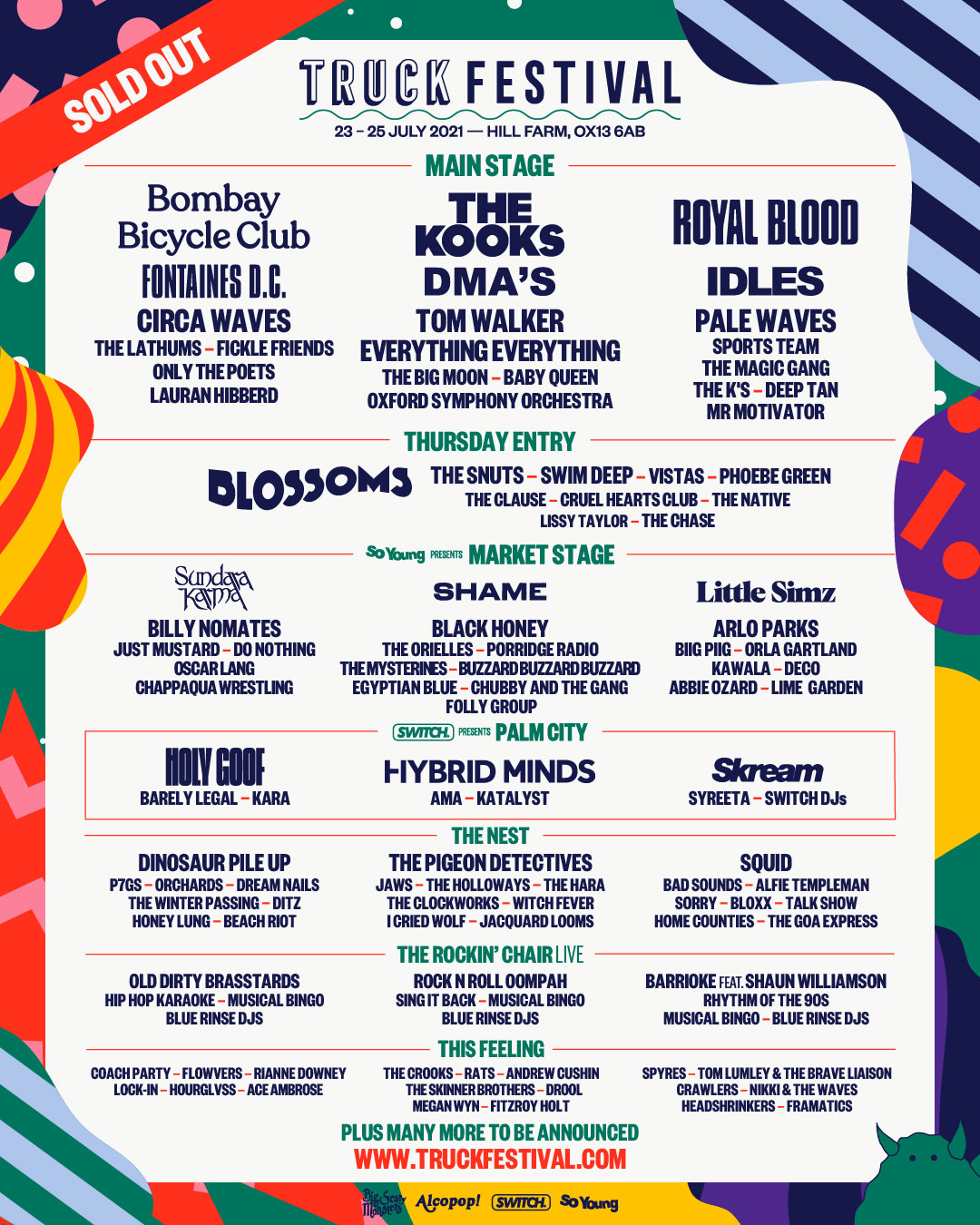 We kick off our News Report this week with news from Truck Festival. The organisers have revealed the stage and days splits for what looks to be an epic weekend this July.
Not just that however, as they have also announced additional acts joining a stunning line-up headlined by Bombay Bicycle Club, The Kooks and Royal Blood.
New additions include Everything Everything, Arlo Parks, Swim Deep, and Cruel Hearts Club.
Tickets are sold out, for more information head here.
Read our review of 'Typhoons' from Royal Blood
Gary Numan announces massive UK Tour
This week in our News Report we have a whole load of tour news to report! We start off with the iconic Gary Numan, who has announced a massive tour around the UK.
Included amongst the run of dates is a huge headline show at Wembley Arena. Tickets will be available here, from May 28th.
Numan will also be playing a very special livestream show on Thursday 17th June, for which more information is available here.
Read our review of 'Intruder' from Gary Numan
The Lumineers announce return to Europe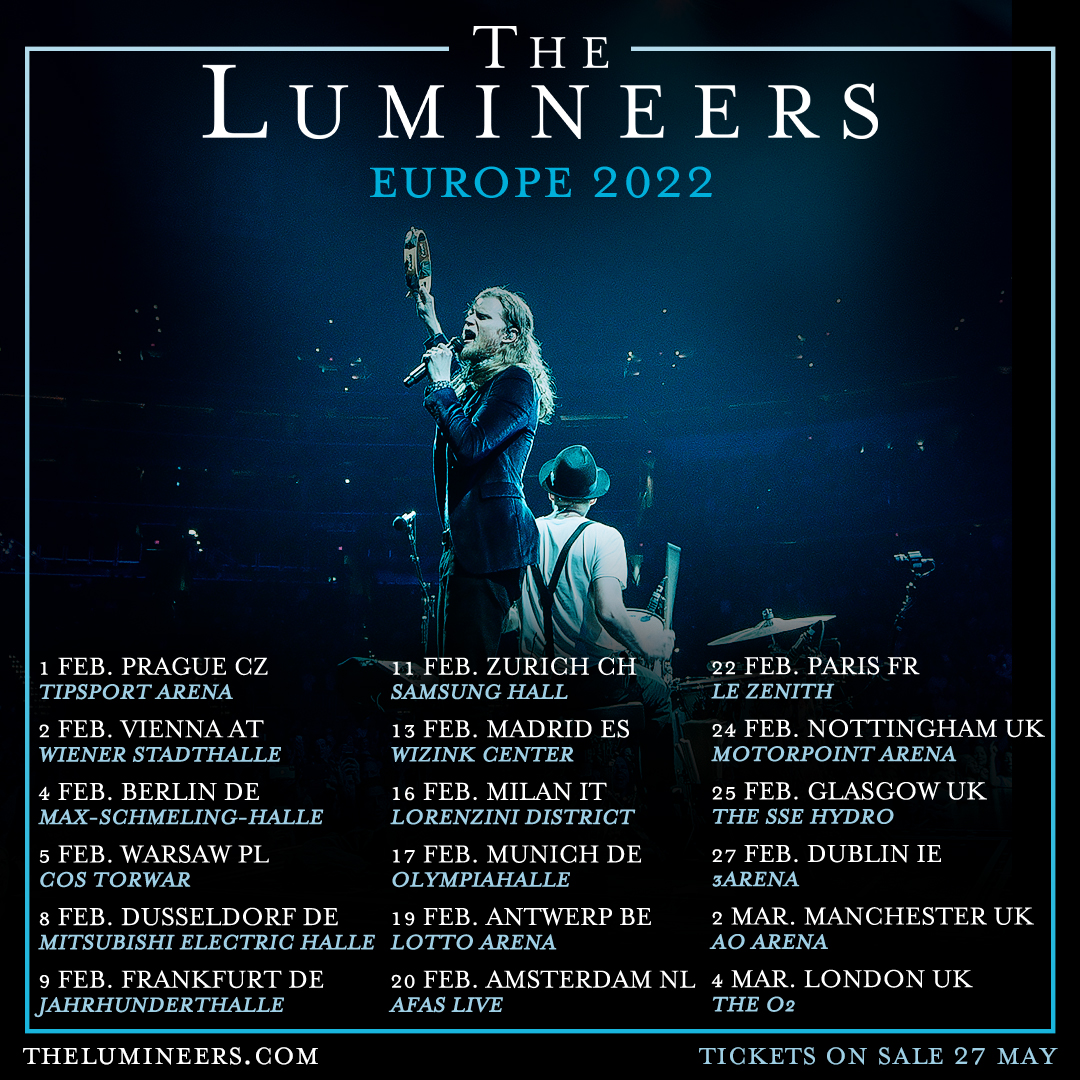 The Lumineers this week announced their return to Europe, which will include an impressive UK Arena Tour. Whilst in the UK, the band will pass through Nottingham, Glasgow, Dublin, Manchester and finally The O2 in London.
You can pick up tickets here, from May 27th.
Read our review of 'Lo! Soul' from Roddy Woomble
The Kooks to celebrate 'Inside In / Inside Out' Anniversary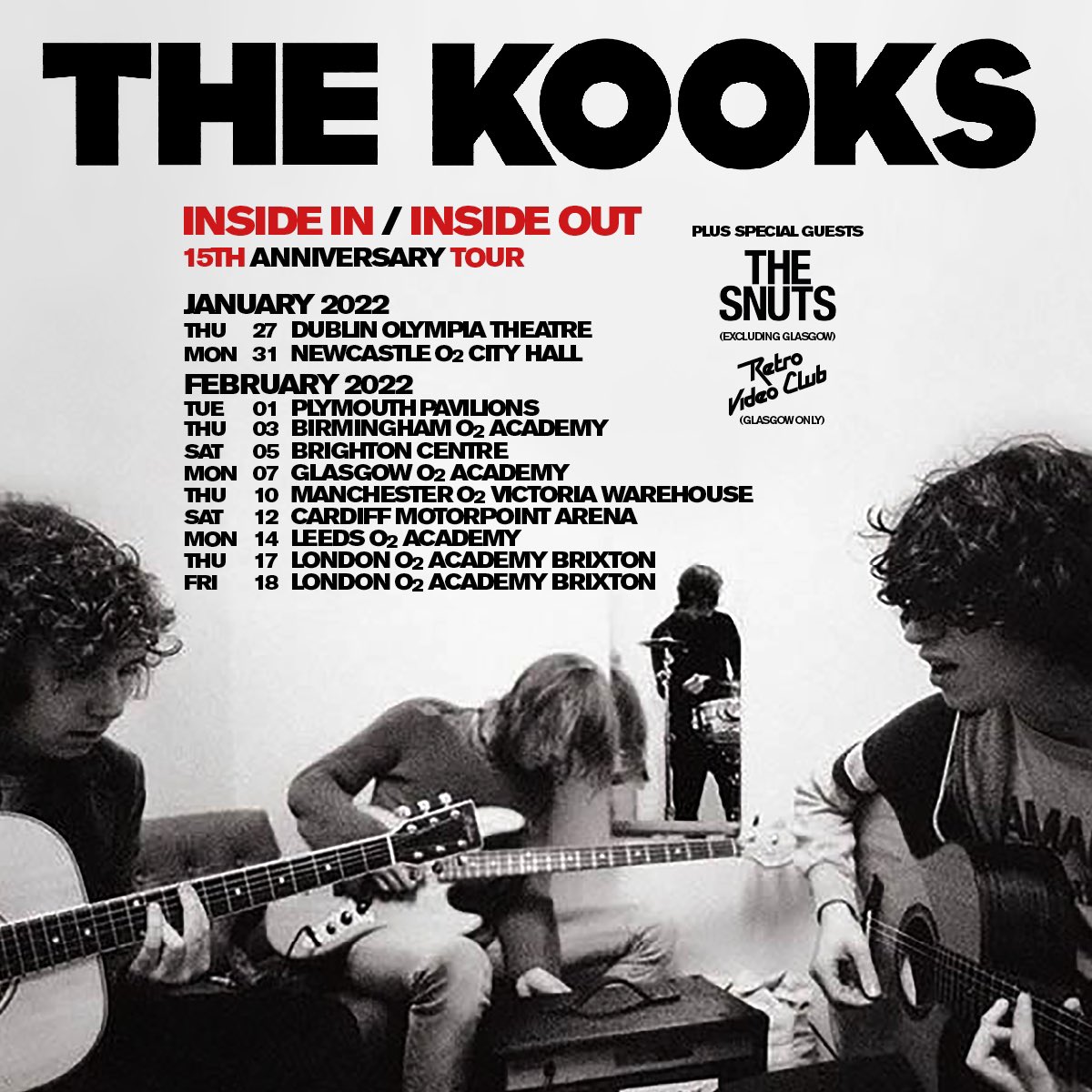 Also announced this week was a huge UK Tour for The Kooks during which they will celebrate the 15th Anniversary of 'Inside In / Inside Out'! The band will be joined on this run by The Snuts.
Tickets will be available here.
Read our review of 'W.L.' from The Snuts
Eagles of Death Metal unveil UK tour dates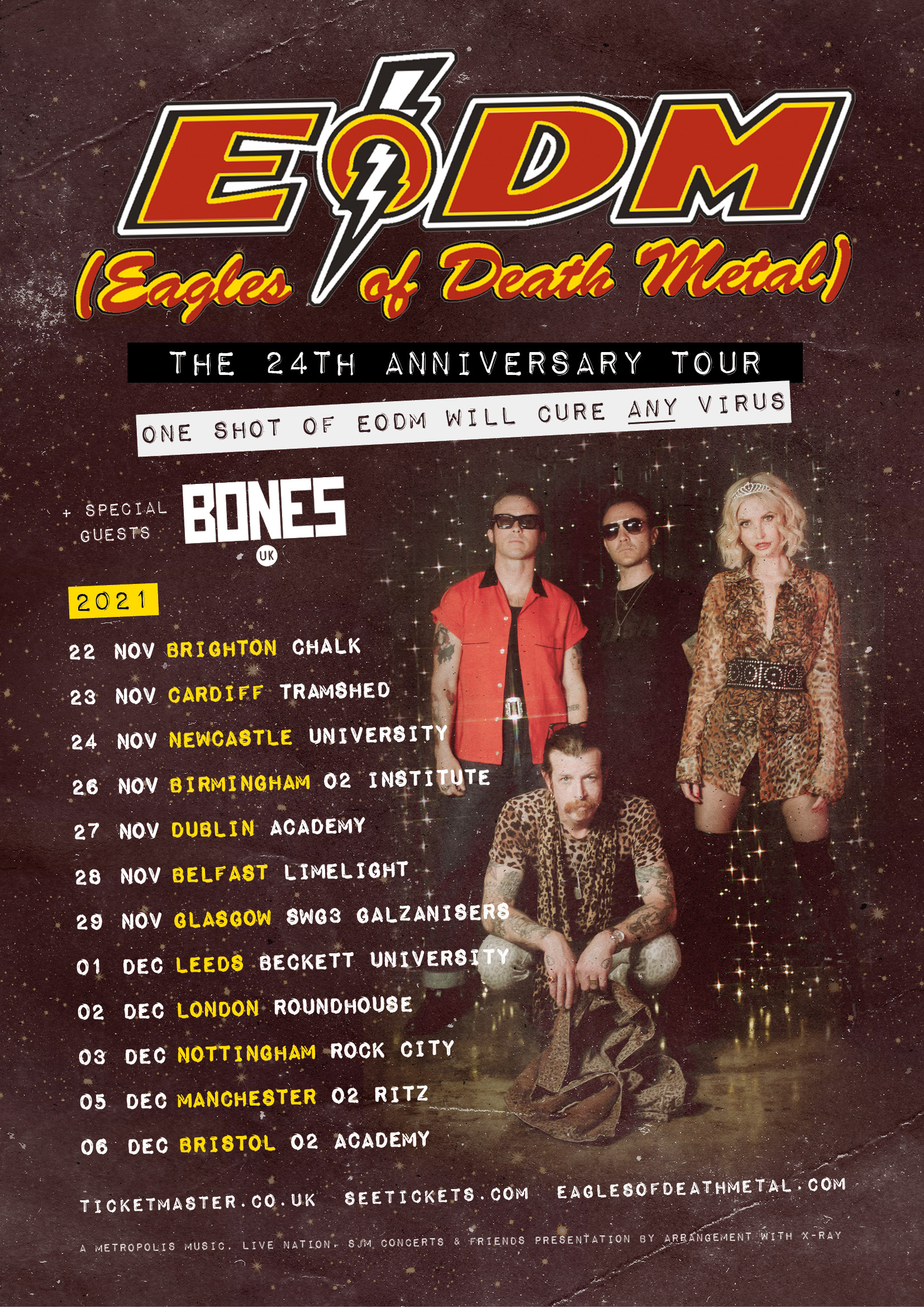 Another band celebrating an Anniversary is Eagles of Death Metal with a newly announced 24th Anniversary tour! The group will trek around the UK later this year with support from Bones.
Tickets, you'll find those over here.
Read our review of 'Scaled And Icy' from Twenty One Pilots
The Cadillac Three announce UK return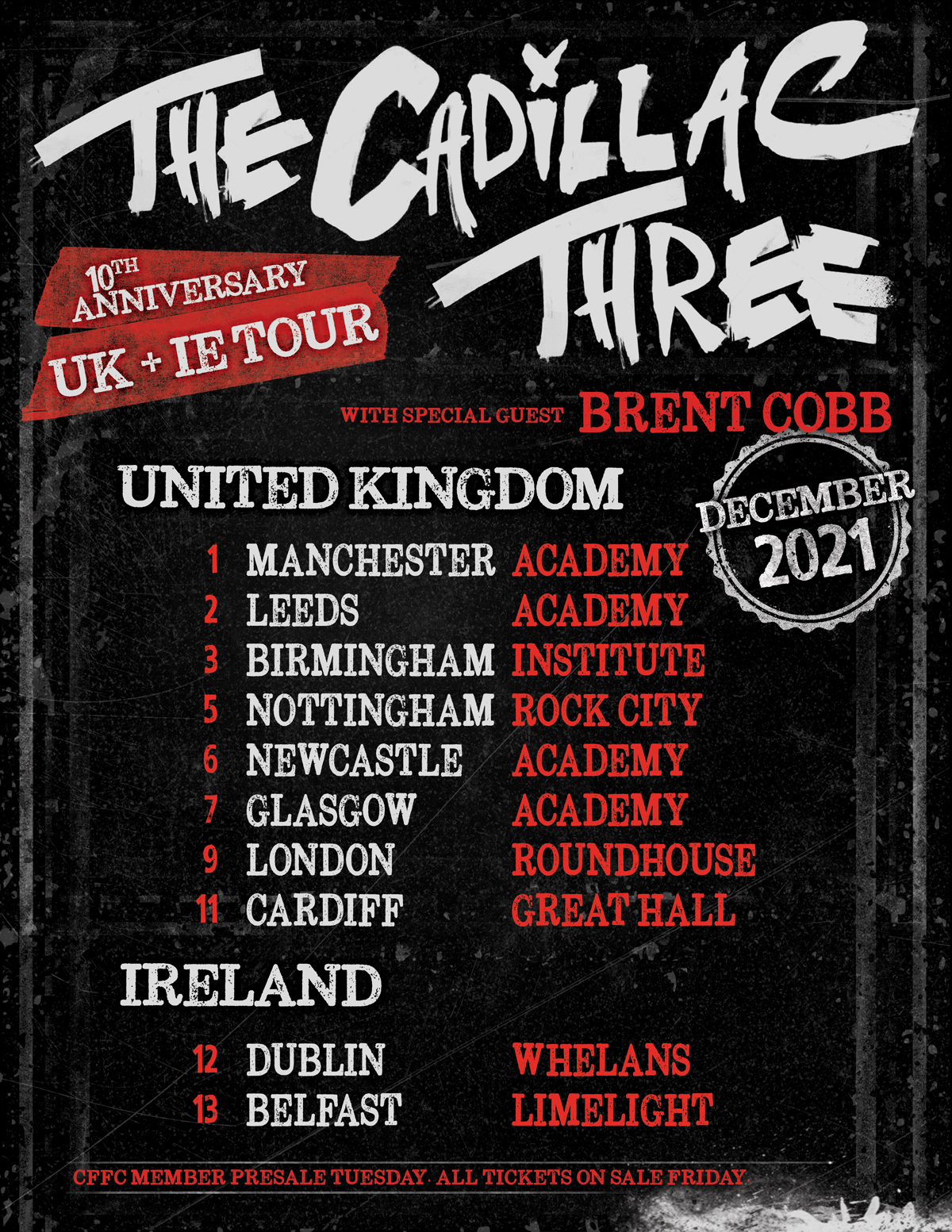 The Anniversary celebrations continue this December. The Cadillac Three will return to the UK for a 10th Anniversary tour, set to include a show at the Roundhouse in Camden. Support will be from Brent Cobb.
Tickets will be available from here.
Read our review of 'The Ides of March' from Myles Kennedy
Less Than Jake set for huge UK Tour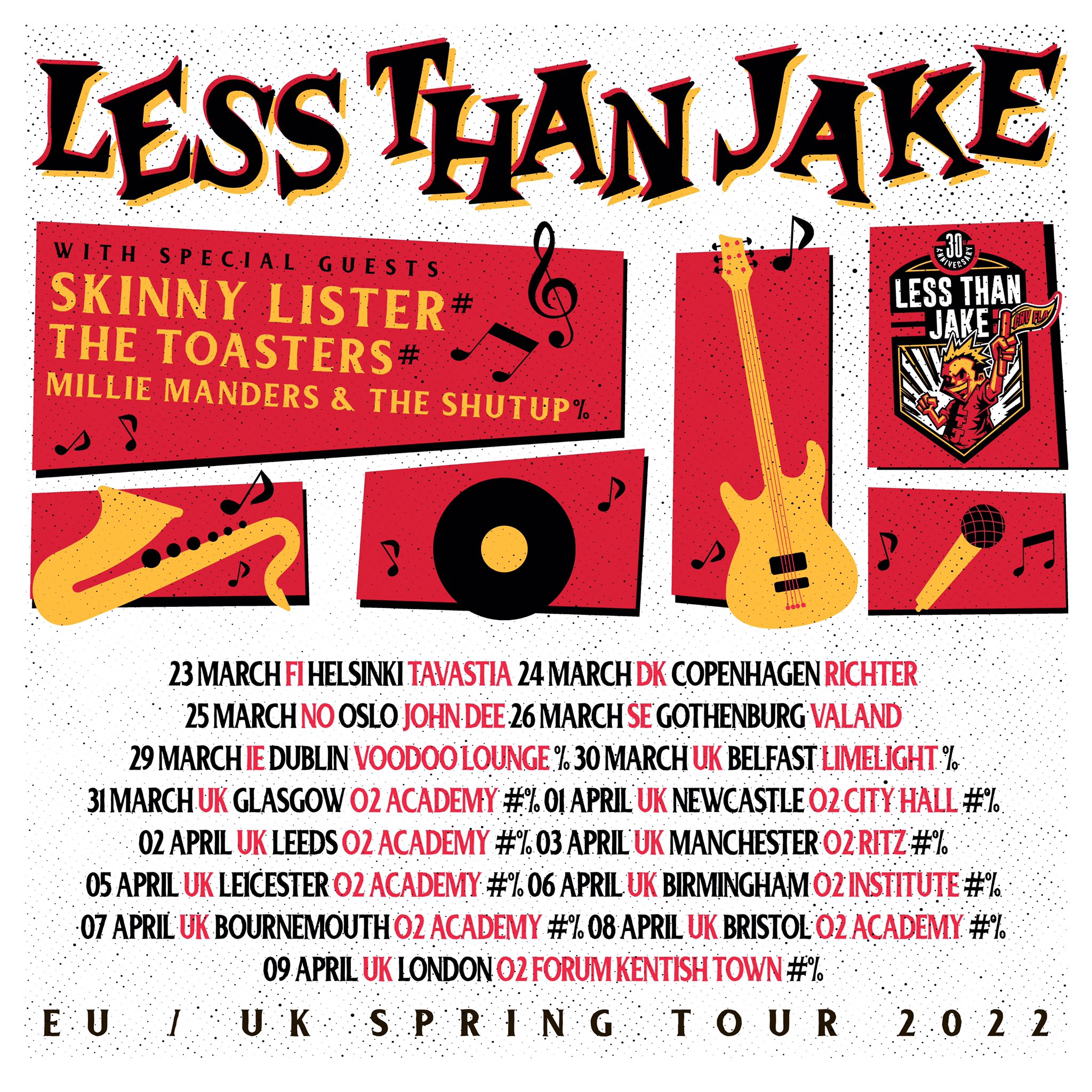 Our News Report continues with more news from the US. Less Than Jake will be heading to the UK in Spring 2022 for a huge UK Tour. To make things even better, they will be joined variously by Skinny Lister, The Toasters and Millie Manders & The Shutup!
Tickets over here.
Listen To and Follow our Spotify Hot List!
Madness team up with Squeeze for huge Arena Tour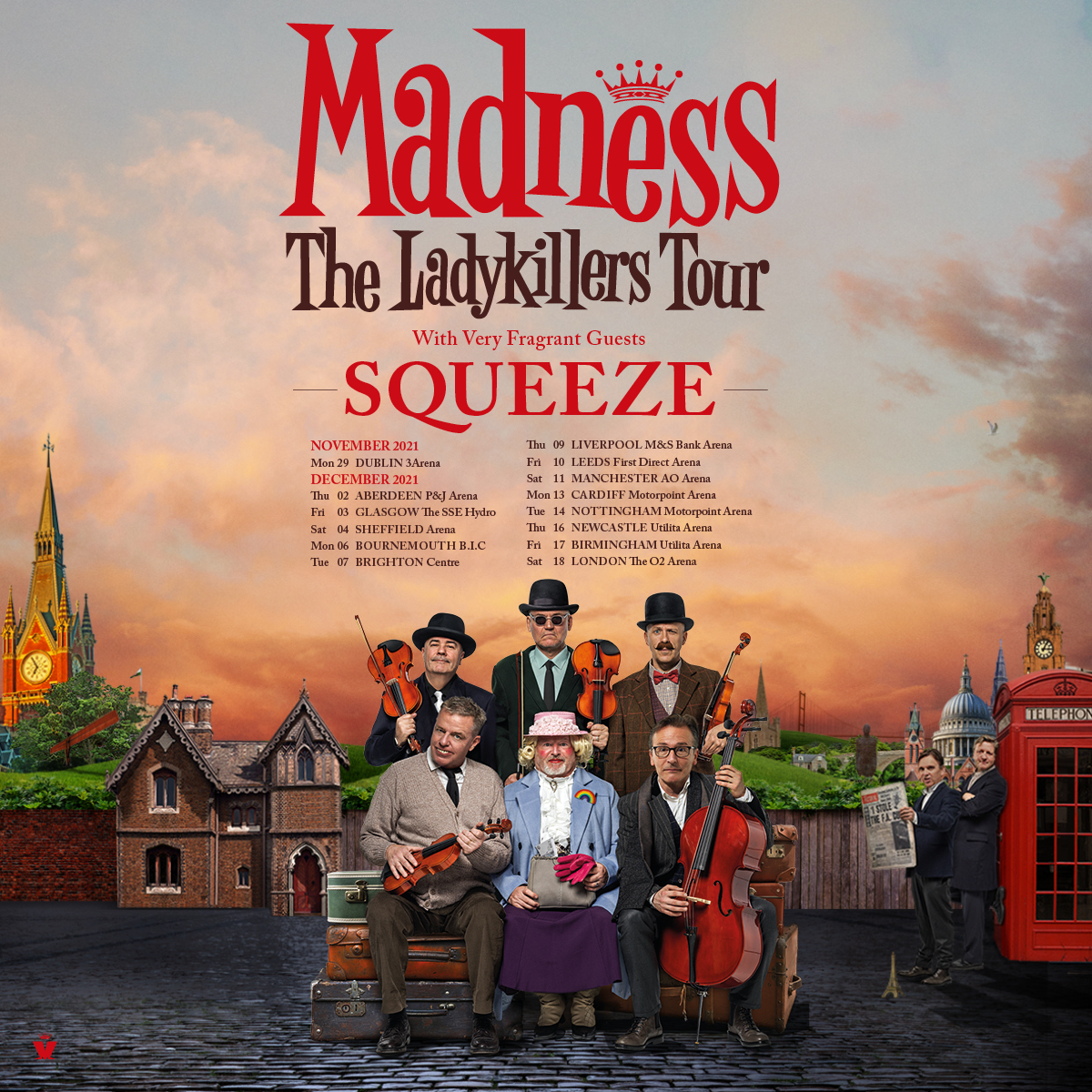 We conclude our News Report with the news that the legendary Madness are to team up with Squeeze for a huge UK Arena Tour later this year.
The Ladykillers Tour looks set to be a fun filled time, and you can find tickets here.
Share our News Report on Social Media
Read our latest blog – 'Why now is the time for the Music Industry to change'