We roundup the best music news from the past week!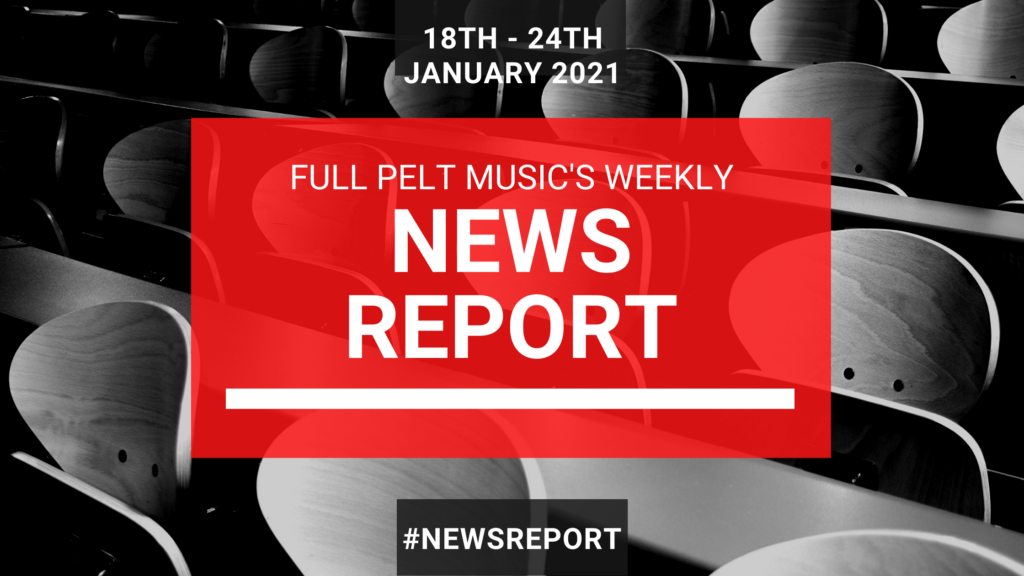 Every week we roundup the best music news from the past week in our News Report. To stay up to date with the biggest news be sure to follow us on our social channels:
No Glastonbury in 2021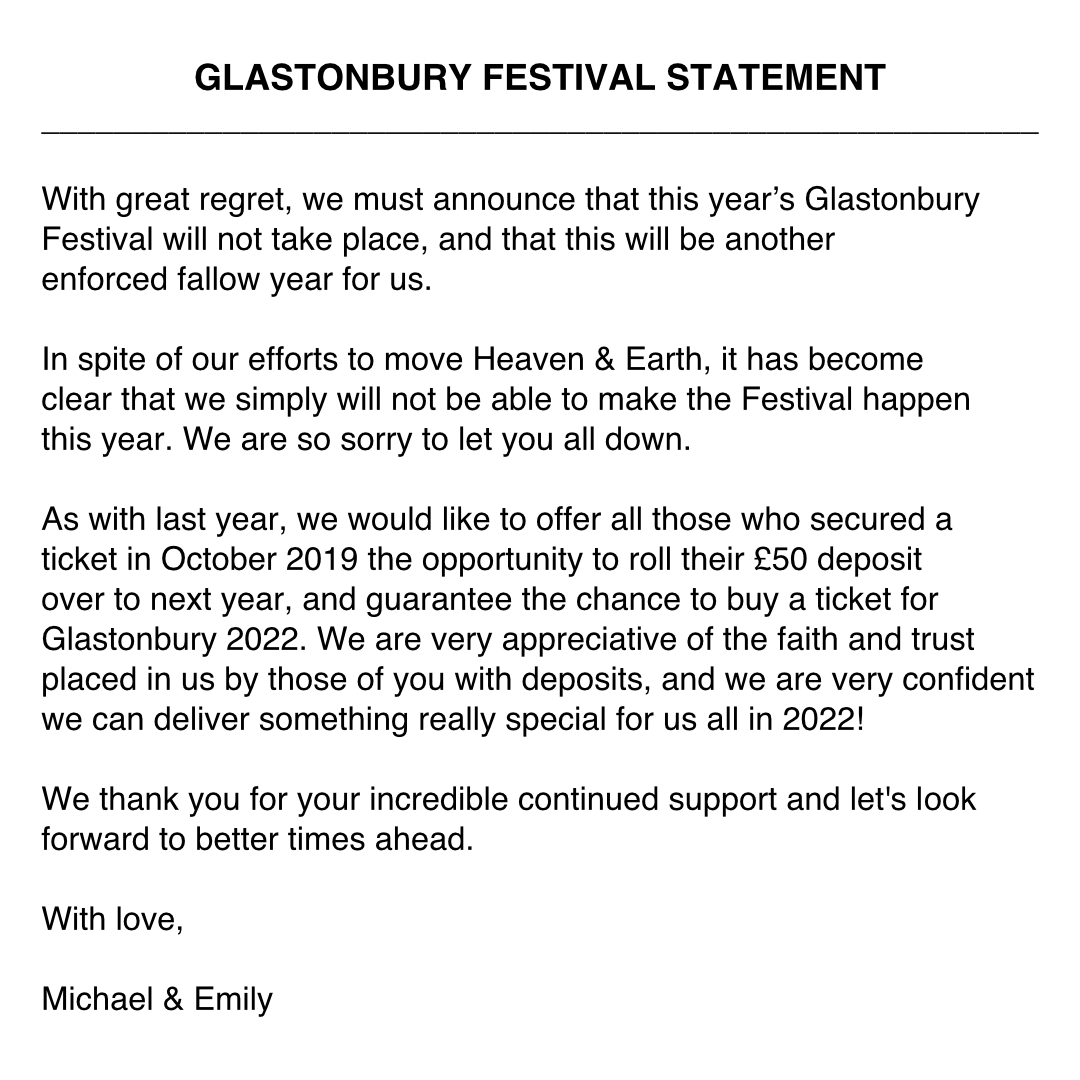 With the ongoing pandemic still in deadly force, the future of live music remains very much in the air. The Government has so far failed to properly support an industry on its knees and hope for any sense of normality in 2021 is quickly dissipating.
This week saw the cancellation of the 2021 edition of Glastonbury Festival. You can read the official statement above. Whilst many see this as a harbinger of doom for the entire festival season, others retain hope that some events may be able to take place.
One thing is sure to us and that is that the music industry needs the support of its fans now more than ever.
We encourage you to retain or buy tickets to events that are postponed or otherwise.
We request that you buy music and merch from artists in desperate need.
We ask that if you can you donate to the various crowdfunding campaigns designed to support the industry.
Times are tough, but they will get better.
Read our blog 'Mental Health, Music and Me'
A Day To Remember announce livestream event
A Day To Remember have announced a full band acoustic livestream event. 'Live At The Audio Compound' goes down on Monday 25th January. You can watch for free here.
Read our review of Frank Turner's Livestream
Royal Blood are back with a new single and album
Royal Blood this week announced their third studio album will be 'Typhoons'. The album will be out on April 30th and you can pre-order your copy here.
The duo also unveiled their new single of the same name, which you can view above!
Read our review of Lonely The Brave's new album 'The Hope List'
Architects debut 'Dead Butterflies'
This week Architects unveiled the latest single from their upcoming new album 'For Those That Wish To Exist'. 'Dead Butterflies' promises great things from the album which is due on February 26th.
You can pre-order your copy here.
Listen to 'Dead Butterflies' on our Spotify Hot List!
BERRIES drop new single 'Copy'
BERRIES have released their latest single, 'Copy', which you can listen to here.
Listen to 'Copy' on our Spotify Hot List
Share our News Report on Social Media!