Every week we roundup the best music news from the past week
Follow us on Social Media

Don Broco announce UK Arena Tour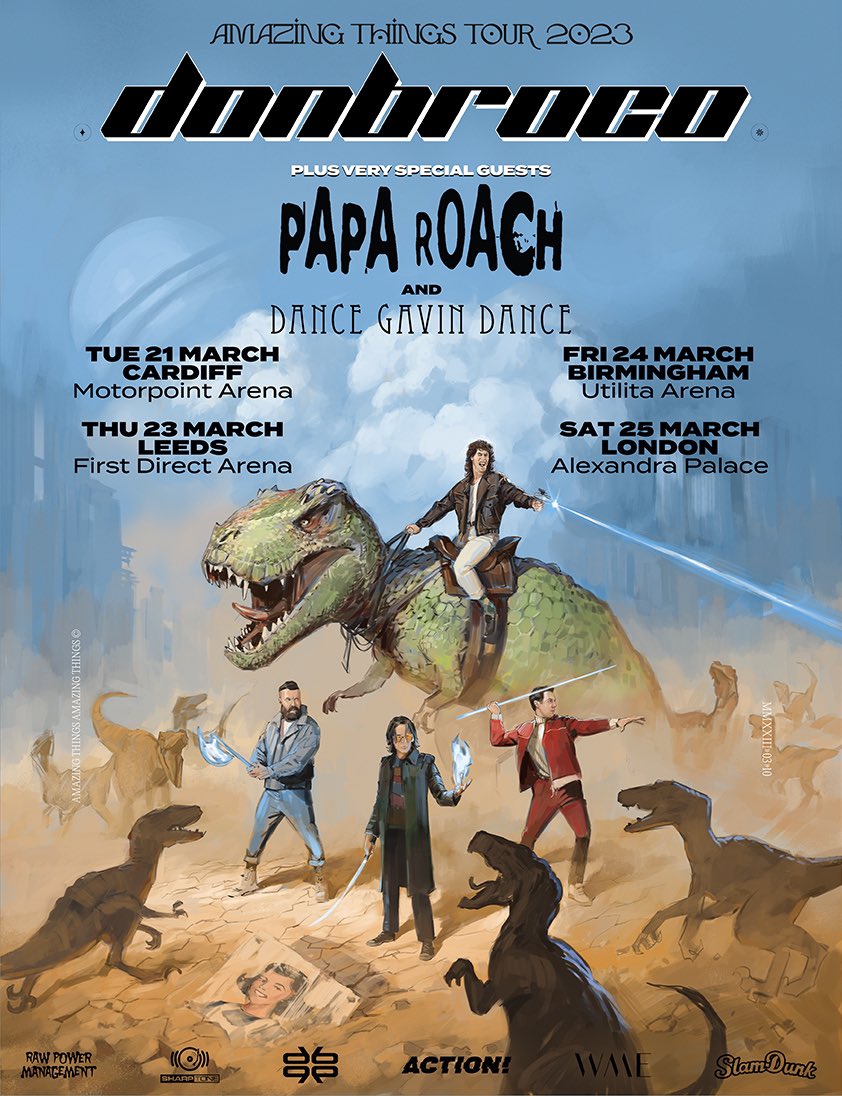 Welcome to another edition of our weekly music News Report! We start this week with our tour news section and with the one and only Don Broco.
This past week saw the band announce a huge arena tour set for March next year. Support on the shows will come from Papa Roach and Dance Gavin Dance.
Regarding the tour frontman Rob Damiani says, "Beyond pumped to announce the Amazing Things arena tour featuring a line up only the sweetest dreams are made of. There's no two ways about it, we wouldn't be the band we are today if it wasn't for the legends that are Papa Roach so as you can imagine we're super excited to have the guys out with us as well as our ridiculously talented friends Dance Gavin Dance. See you next year!".
Tickets are here.
The band also released a new single this week and you can listen to 'Fingernails' below.
Read our review of Don Broco live in Norwich
Alter Bridge reveal return to the UK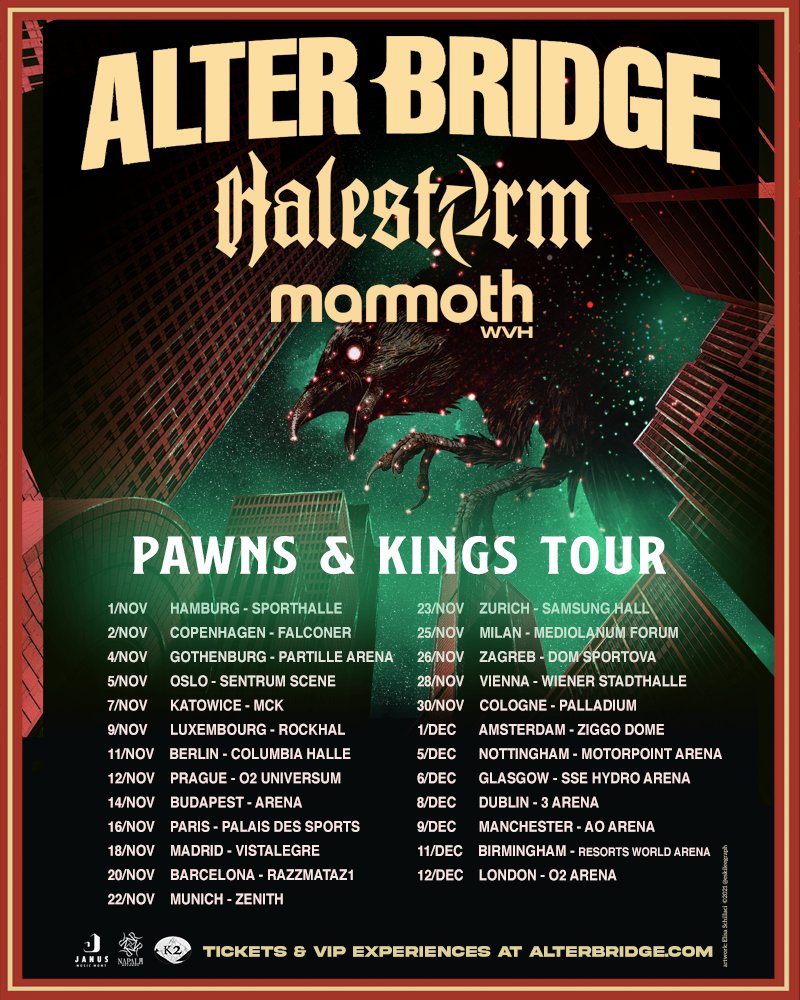 This week also saw Alter Bridge announce their return to the UK this December. As part of a bigger European Tour the band will be hitting arenas across the UK finishing up at the O2 Arena in London.
Joining the tour are very special guests Halestorm and Mammoth WVH!
Tickets are here.
Read our review of 'Marching In Time' from Tremonti
A Day To Remember announce UK Shows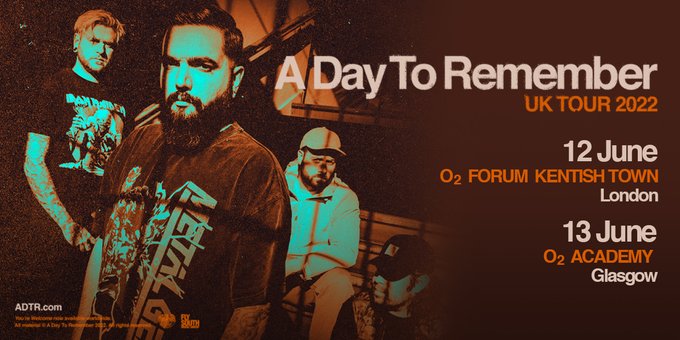 A Day To Remember also had some shows to announce this week as they revealed a couple of UK dates around their appearance at Download Festival.
The band will be playing intimate shows in London and Glasgow this June.
Tickets are here.
Read our review of 'You're Welcome' from A Day To Remember
Hard-Fi announce special London show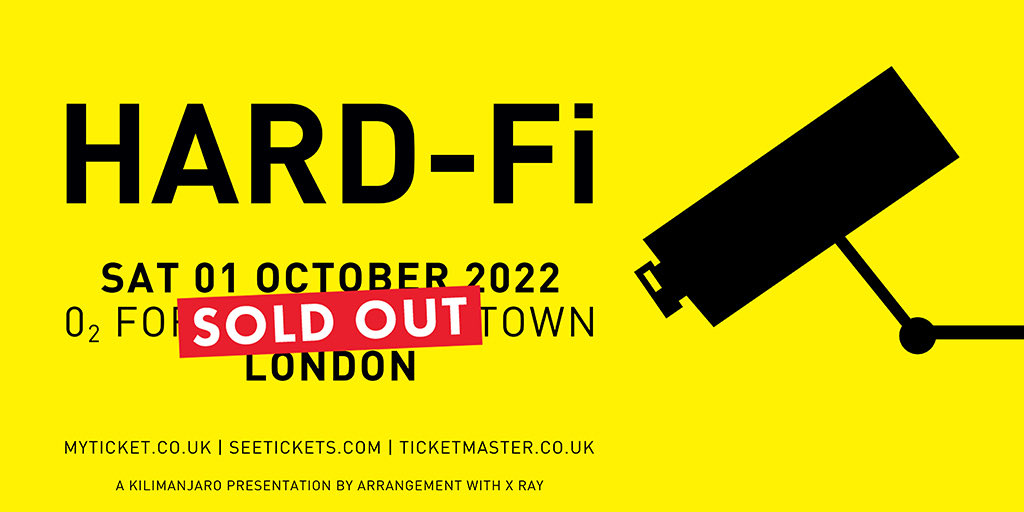 Hard-Fi this week revealed they'll be returning on Saturday October 1st to play the O2 Forum Kentish Town.
The show was an instant sell out, for more from the band head here.
Find Full Pelt Music on Youtube!
The Mysterines announce new London show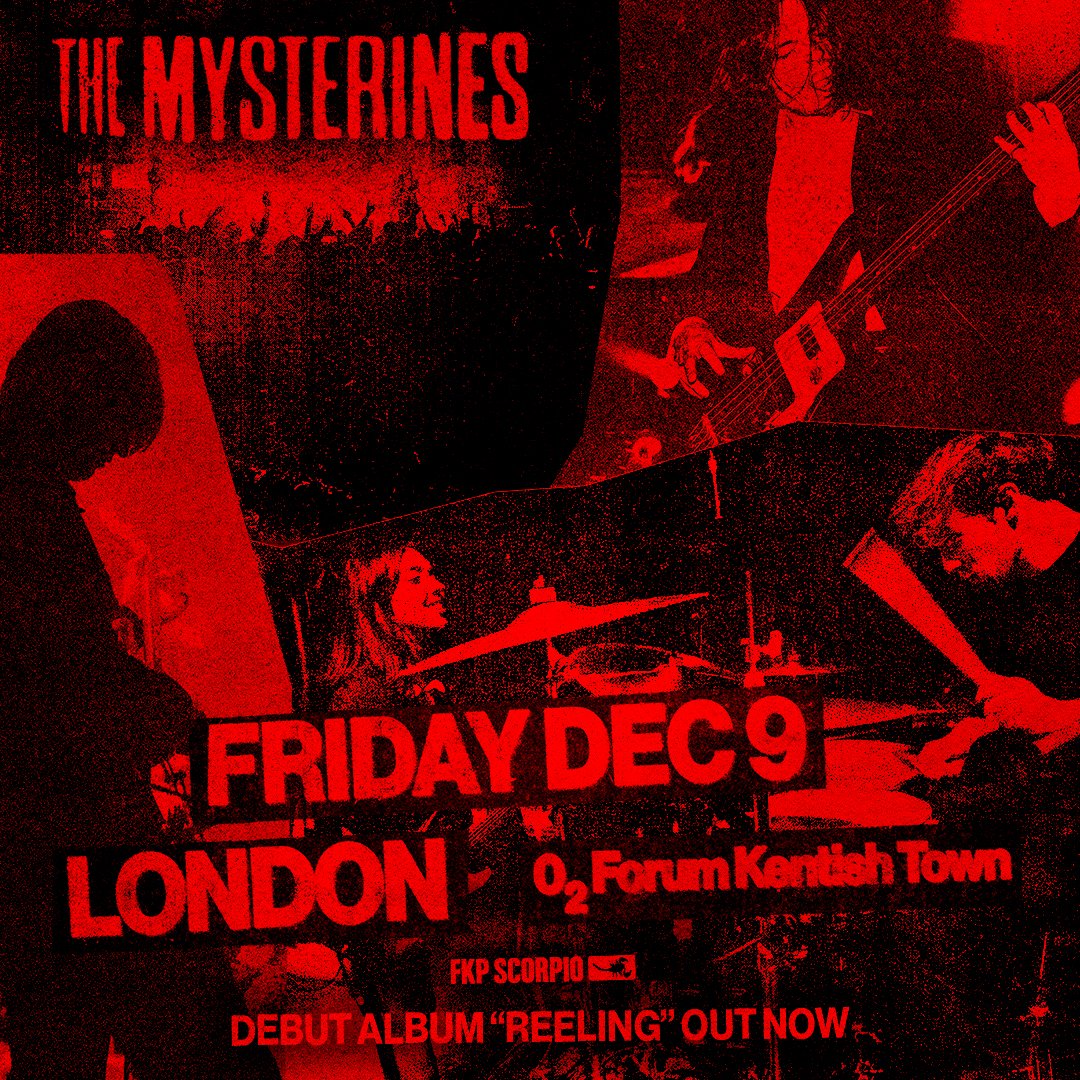 Another band heading to London for a one off show at the O2 Forum Kentish Town is The Mysterines. The band will play the venue on Friday December 9th.
Tickets are here.
Read our review of The Mysterines live in London

Latitude Festival updates line-up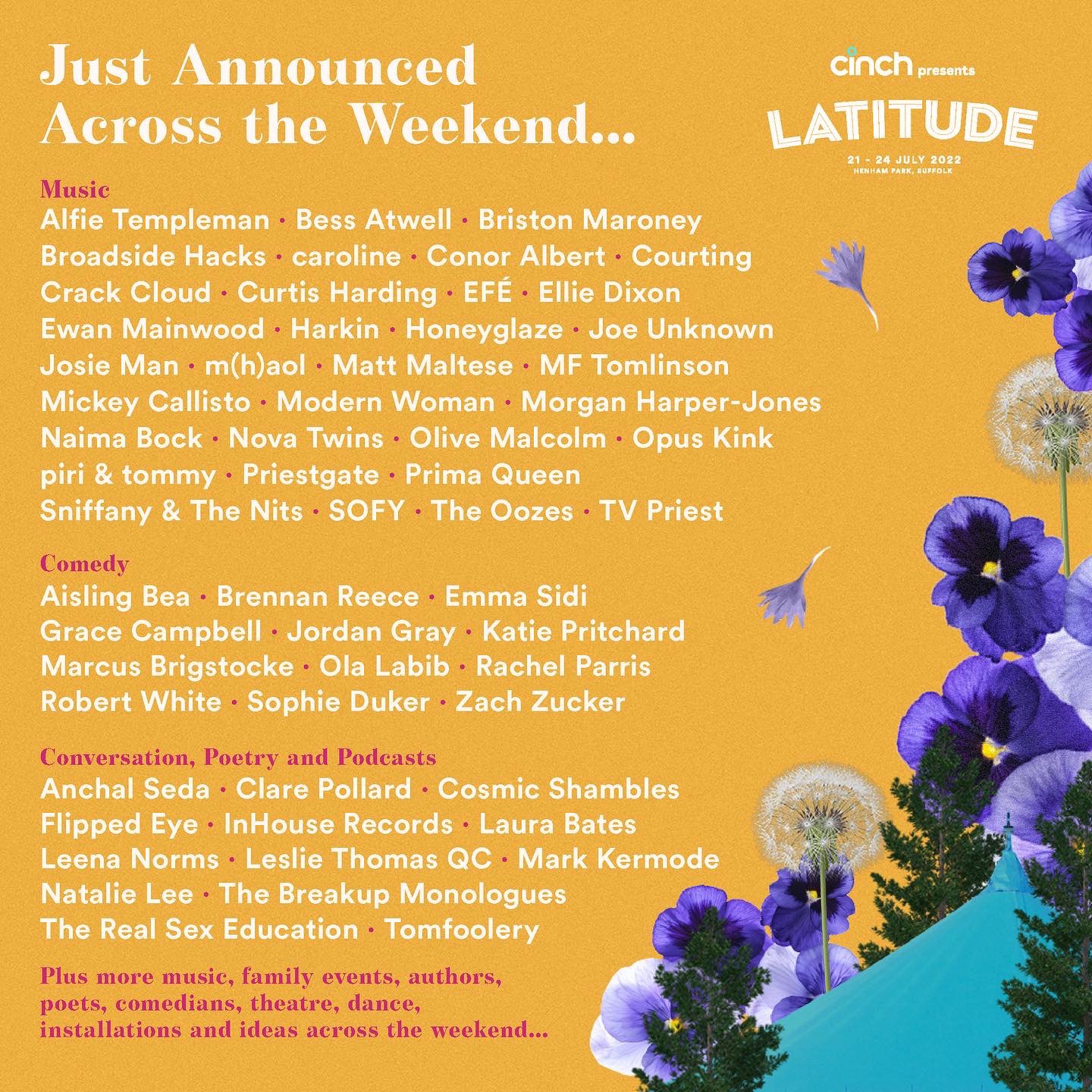 Festival news now as our News Report continues, and Suffolk's Latitude Festival have updated their line-up this week with 60+ acts being added from across the arts.
Joining the music line-up were the likes of Courting, m(h)aol, Matt Maltese, Nova Twins and TV Priest.
Tickets here.
Read our review of Wolf Alice live in Norwich
The Foolhardy Folk Festival returns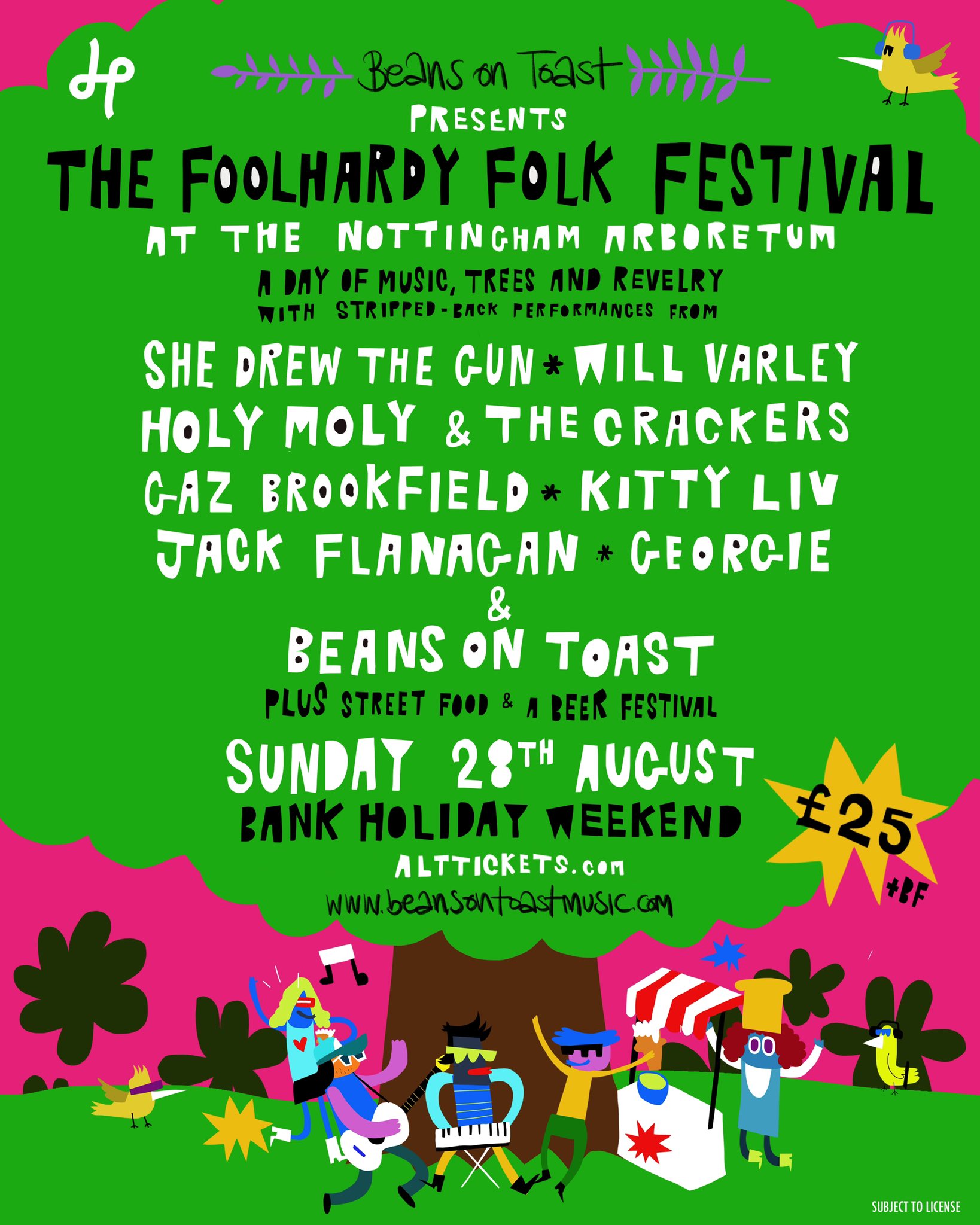 Beans On Toast has announced he will be hosting a second edition of his Foolhardy Folk Festival.
Taking place at Nottingham Arboretum, the event will also feature She Drew The Gun, Will Varley, Holy Moly & The Crackers, Gaz Brookfield, Kitty Liv, Jack Flanagan and Georgie!
Tickets are here.
Watch Beans On Toast on The Full Pelt Music Podcast
Read our review of Beans On Toast live in Colchester

Journey debut new single 'You Got The Best of Me'
On to new music release now as our News Report continues. First up is 'You Got The Best Of Me', the new single from icons Journey.
Listen to the track above, which will feature on a new album called, 'Freedom' which will arrive July 8th.
"I wanted kind of a punky rendition of 'Any Way You Want It'", says the group's founding member, guitarist, songwriter, and producer Neal Schon about the single. "I usually don't go in saying I'm going to look for something like that, but then it just came to me, like "Wheel in the Sky" did years ago. It just kind of flew out of my mouth."
While the forthcoming album was made with visions of arena and stadium stages, it started from humble beginnings. In 2020, as COVID swept the globe, Schon was stuck at home like the rest of us. "During the pandemic, there wasn't much to do," he says. "I spent a lot of time in my little studio at home, learning how to play keyboards and looping. Some of those ideas ended up being songs. So it kind of came out of nowhere."
Pre-order your copy here.
Read our review of The Treatment live in Cambridge
Deaf Havana debut 'On The Wire'
Another band releasing new music this week was Deaf Havana. The band are gearing up for the release of their new album, 'The Present is a Foreign Land', on July 15th.
This week they debuted the latest single from the album, 'On The Wire', which you can check out above.
Pre-order your copy here.
Read our review of October Drift live in Norwich
MAN WITH A MISSION share new single 'More Than Words'
Japanese superstars MAN WITH A MISSION have released their brand new single, 'More Than Words', the latest song to be taken from their forthcoming album 'Break and Cross the Walls II' out May 25th. You can check out the song above.
Bassist and songwriter Kamikaze Boy has a special connection with the song and says, "It's about people sharing thoughts and feelings, even though they have a hard time exchanging words.".
More here.
Read our review of 'Ego Trip' from Papa Roach
Nothing More debut 'Tired of Winning'
We continue our News Report with Nothing More who this week debuted their new single, 'Tired of Winning', which you can listen to above.
The track will feature on the band's upcoming new album.
More here.
Listen to 'Tired of Winning' on our 'Hard & Heavy' Spotify Playlist
Classless Act debut new track 'Time To Bleed'
Rising Los Angeles rock band Classless Act this week debuted their latest track, 'Time To Bleed', which you can check out above.
The song will feature on their debut album, 'Welcome To The Show', which is released on June 24th.
Bass player Franco Gravante, who produced, mixed, and cowrote the track, explained the origins of the song, "It's one of the first riffs I wrote for the record a couple years back. But I couldn't finish the song. We got some magic dust sprinkled on it by Justin Hawkins and that gave me the confidence to know THIS song belonged on the record. But the record was already done and delivered. So we called the label and said, HOLD UP! Then we called Keith (Nelson), he booked a studio and 37 hours later, it was on the record and it's coming out now! It was so fast. I think they're still cleaning up the mess we made.  It takes what it takes, ya know?" 
After working on the song with the band during quarantine, Hawkins commented, "I had the pleasure of writing with these young men at the beginning of the Covidian era. It quickly became apparent that I had underestimated their musicality and talent. They make really sleazy good time rock and roll music with smiles on their handsome faces and I am proud to have contributed. Good luck boys!".
Read our review of The Darkness live in Cambridge
TV Priest share 'Limehouse Cut'
Bringing our new releases section of the News Report to a close this week are TV Priest. The band shared new track, 'Limehouse Cut' this week and you can listen above.
The track will feature on upcoming album, 'My Other People', which arrives June 17th.
Vocalist Charlie Drinkwater says of the track, "The song is about a feeling dislocated and displaced in an urban space you once felt you knew and 'understood', however it's also a coming to terms with an idea that you never really 'own' somewhere as infinitely regenerative as a city. It's a bit of a psycho-geographical study, a little bit of pathos at my own mortality and smallness in the great tide of history. We loved the idea of something quite abstract, something that references landscape, feels mesmeric, melancholic, a little sinister but also quite beautiful."
Listen to The Full Pelt Music Podcast

As always we finish our News Report with the latest additions to our 'Discover' New Music Playlist! Featured this week are: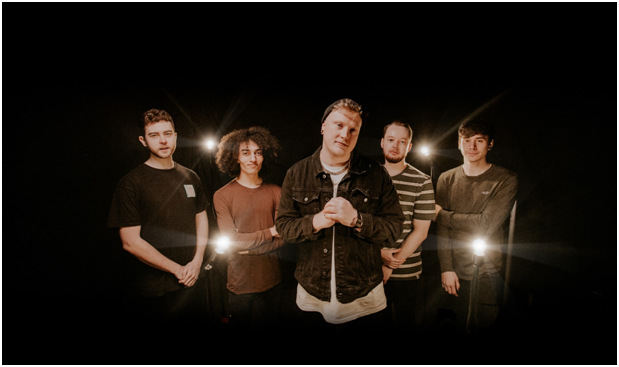 'Harlequin' – Dissonants
A new look Dissonants return with new single, 'Harlequin'.
"It's been a tough year or so for us with the instability in the line-up, and at several points myself, Ben and Aaron wondered if the band would cease to exist, as it just felt like setback after setback was crippling us. Cuba and Harvey coming into the fold has been a massive breathe of fresh air, and has totally reinvigorated us with the ideas they've bought to the table. On this new track, Harlequin, I believe we've never sounded better as a band", explains bassist Mike Barton.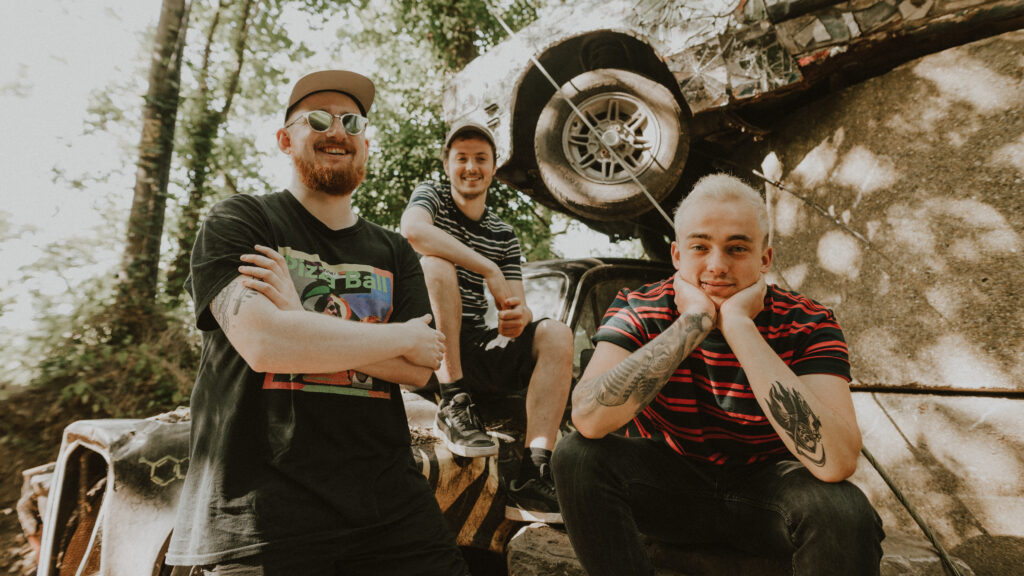 'Decay' – Trashed
Bristol-based emo punk-rockers Trashed share new single, 'Decay', ahead of their debut album 'Happy In Hindsight'.
Speaking about the single, the band state: "Decay was the first song written for the album. It's like a journal entry about being trapped between existential apathy and a desire to overcome it. We wrote the lyrics to be deep and relatable without being overwhelming or uncomfortable. It's also a transitional song for us. We're ready to move on from what we've done before, which is symbolised in the artwork. This track lays the foundation for what's to come, perfectly."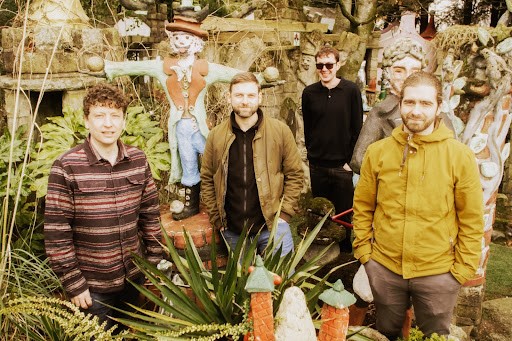 'The Moon' – The Shipbuilders
Surf-Rock scousers The Shipbuilders ready debut album, 'Spring Tide' with the single, 'The Moon'.
Speaking of the track, singer Matty Loughlin-Day explains: "I've long been fascinated and drawn towards the concept of 'Cante Jondo', the folk music of Andalusia that literally translates to 'deep song'. Moon' came from a contemplation of all of this. It's a song written from the perspective of a soldier in the Spanish Civil War who, while standing underneath a haloed moon, can hear "the wailing of this life and the next collide" while lamenting his love's death and pondering if the same fate will fall on him…"
Listen, Follow and Discover your new favourite act now with our 'Discover' New Music Playlist
Then find our the stories behind the songs on our 'Discover' New Music Podcast!
Share our News Report on Social Media
Read our review of 'False Start' from James and the Cold Gun