Every week we roundup the best music news from the past week!
Follow us on Social Media

Download Festival reveals 20th Anniversary line-up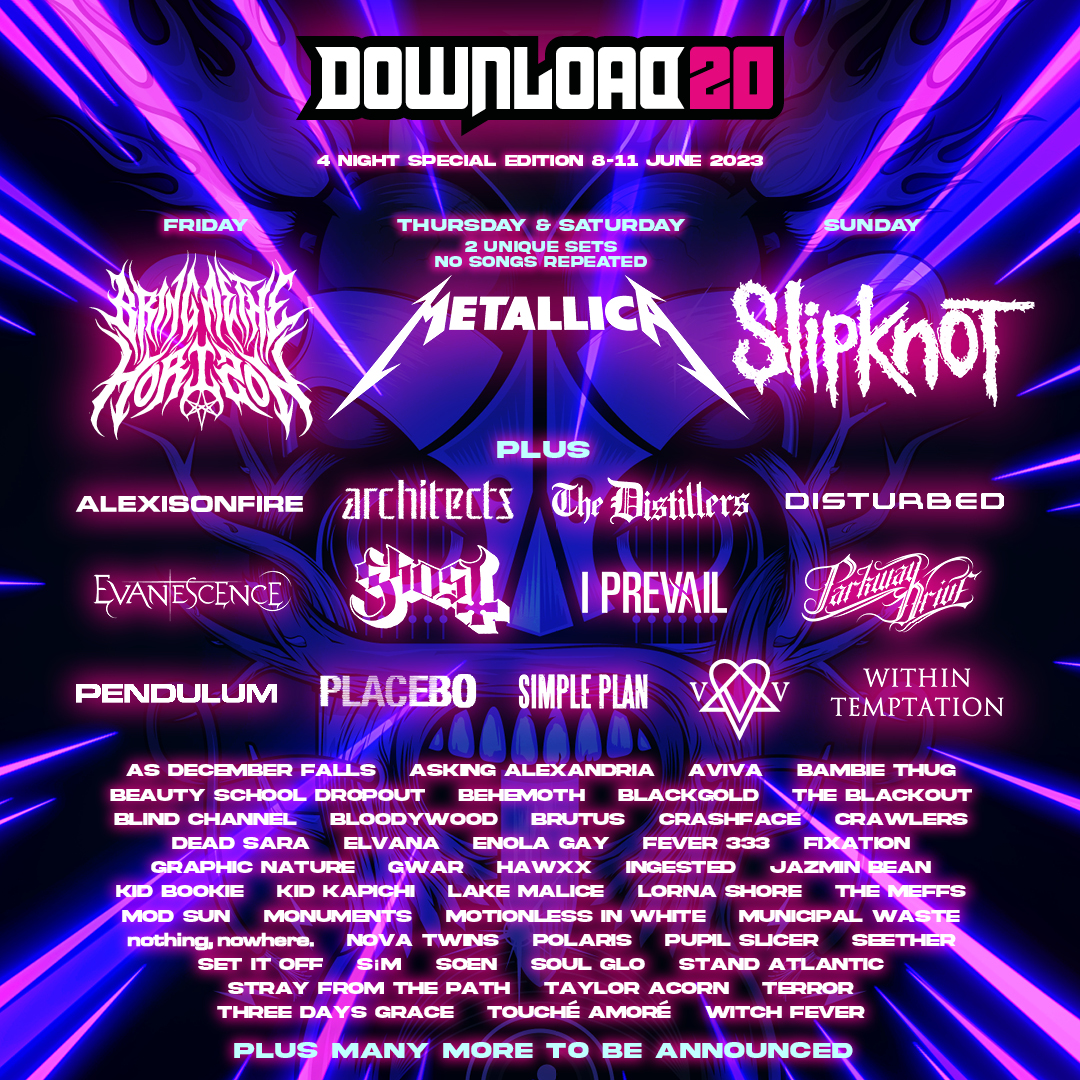 Welcome everyone to another edition of our weekly music News Report!
We start this week with festival announcements and where else could we start other than the monster 20th Anniversary line-up announcement from Download Festival!
Extended to four days this year the event will feature two unique headline sets from Metallica, the return of Donington icons Slipknot and a well deserved top billing for Bring Me The Horizon.
Other big slots are taken by the likes of Alexisonfire, Architects, The Distillers, Disturbed, Evanescence, Ghost, I Prevail, Parkway Drive, Pendulum, Placebo, Simple Plan, Ville Valo and Within Temptation.
It doesn't stop there and also playing will be the likes of The Blackout, Fever 333, Kid Kapichi, Nova Twins, Seether and Witch Fever.
Tickets are selling fast and are available here.
Read our review of Download Festival 2022
Airbourne to headline Steelhouse Festival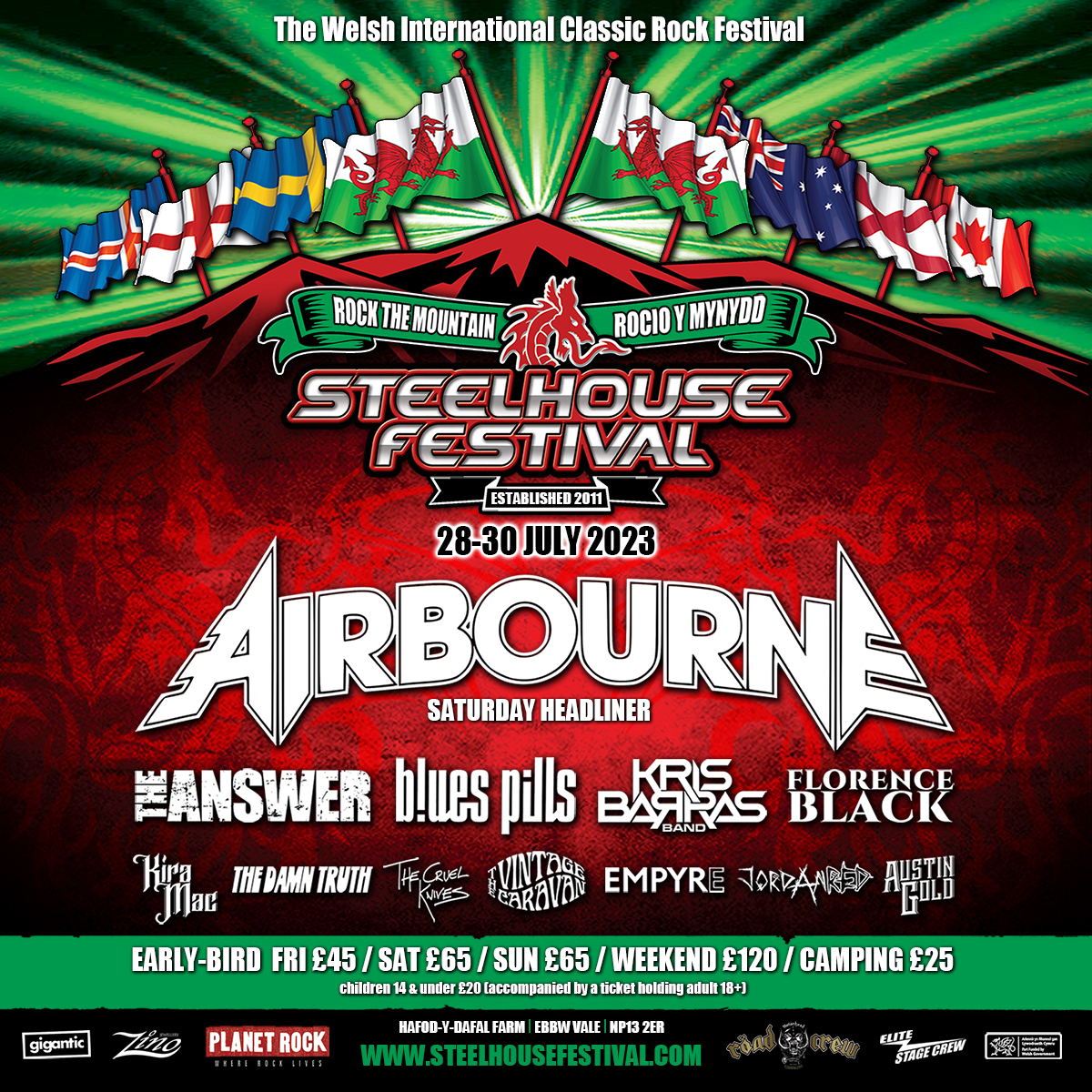 Welsh rock fans are in for a treat when Airbourne bring the party on Saturday night at next years Steelhouse Festival!
The Aussies will headline the event which also features The Answer, Blues Pills, Kris Barras Band, Florence Black, The Cruel Knives, Austin Gold and more, with plenty more to be announced.
Tickets are here.
Read our review of Airbourne live in Norwich
Arctangent reveals initial wave of acts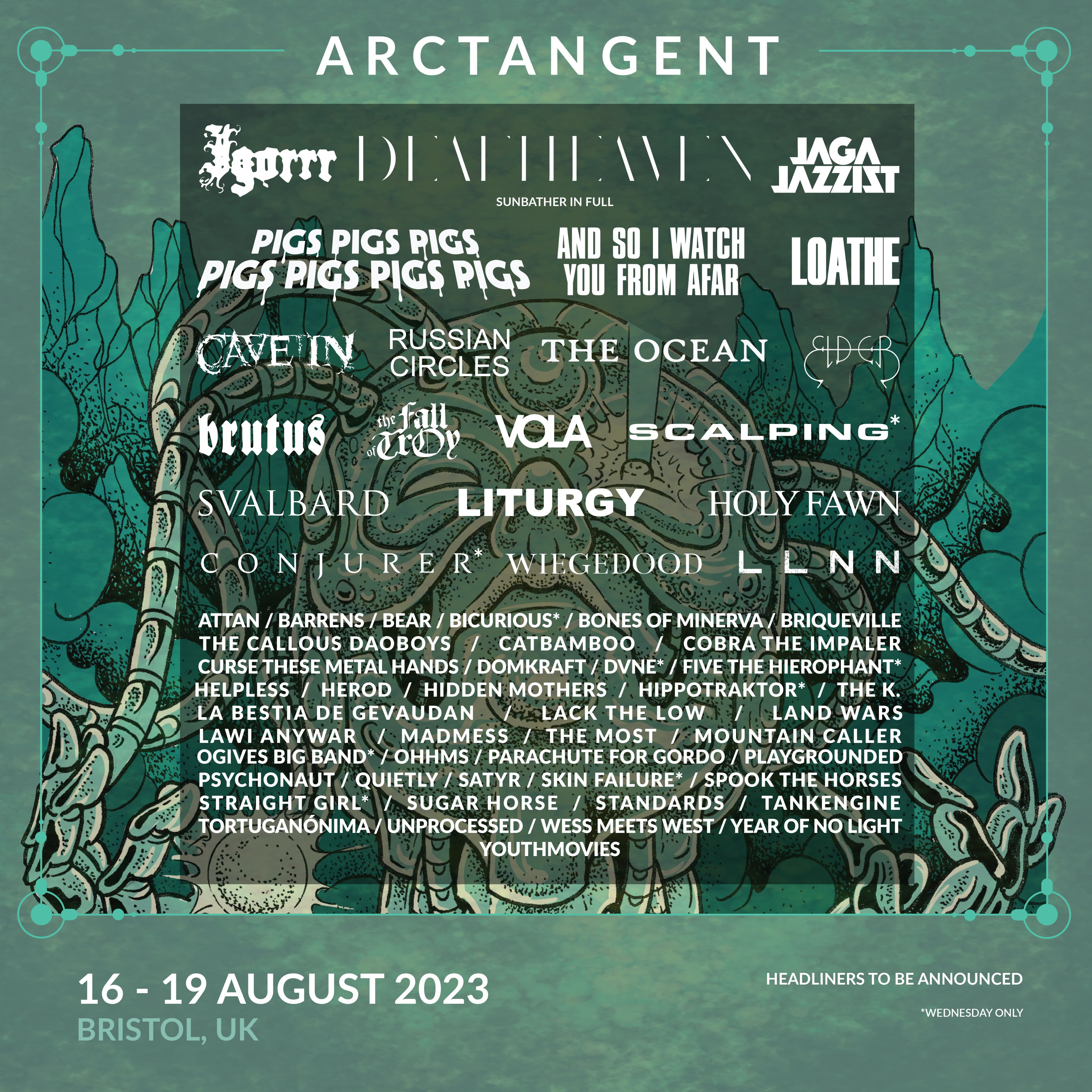 Bristol's Arctangent has revealed a wave of acts set for next August's event including deafheaven playing 'Sunbather' in full.
They are joined by the likes of Pigs x7, And So I Watch You From Afar, Loathe, Brutus, Scalping, Svalbard, Conjurer and many more.
Tickets are here.
Listen to our 'Hard & Heavy' Spotify Playlist
South Facing bill revealed for 2023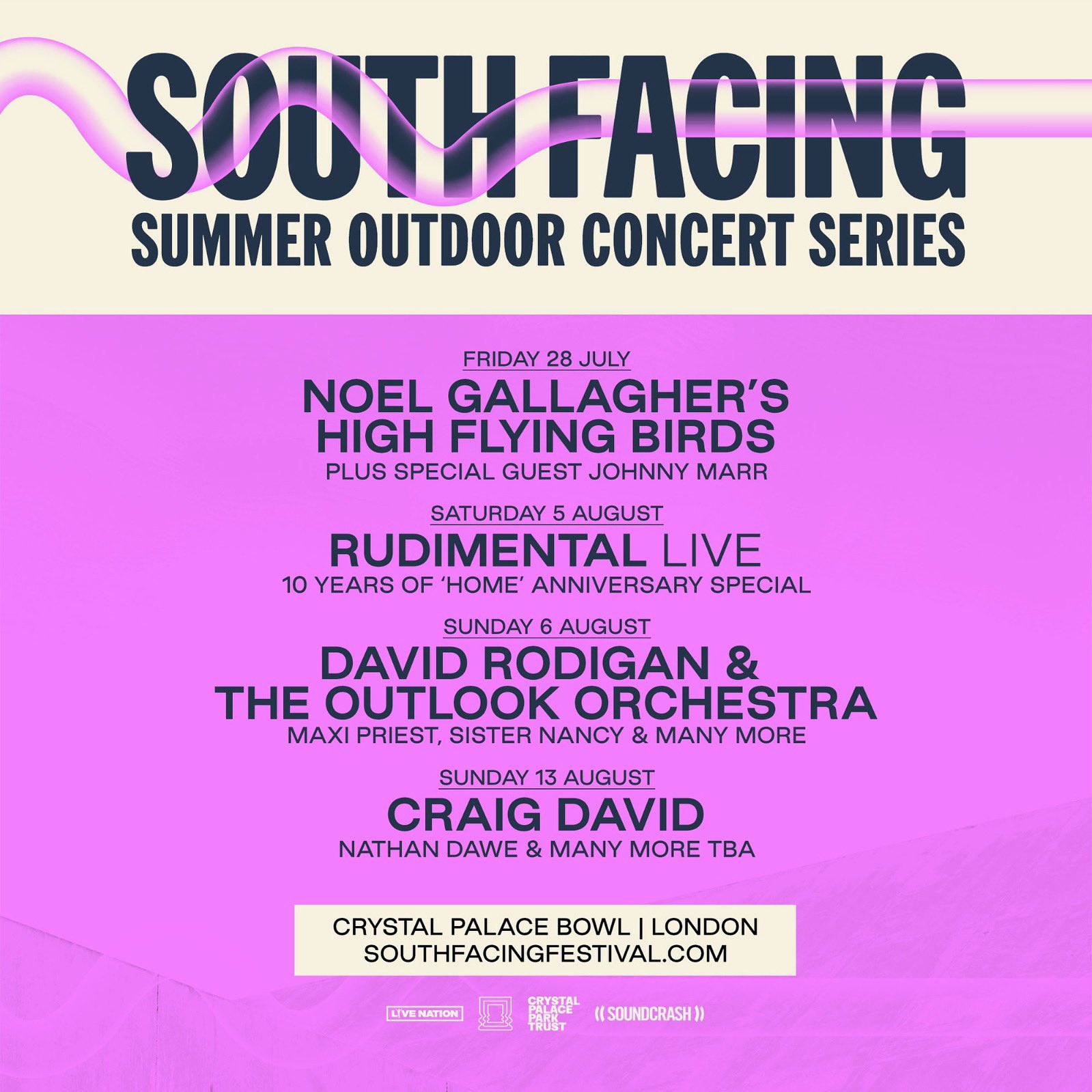 Crystal Palace Bowl in London will once again host South Facing festival next summer and this week Noel Gallagher's High Flying Birds and more were amongst the first acts revealed.
Tickets are here.
Read our review of The Snuts live in Norwich

Peter Gabriel announces first EU tour in nearly a decade!
We stay with the live side of things next as our News Report moves onto the best tour announcements from the past week!
Peter Gabriel has revealed his first European tour in nearly a decade including UK dates in Birmingham, London, Glasgow and Manchester.
Gabriel said of the tour: "It's been a while and I am now surrounded by a whole lot of new songs and am excited to be taking them out on the road for a spin. Look forward to seeing you out there."
Tickets are here.
Read our review of 'The Car' from Arctic Monkeys
Peter Hook & The Light reveal additional UK dates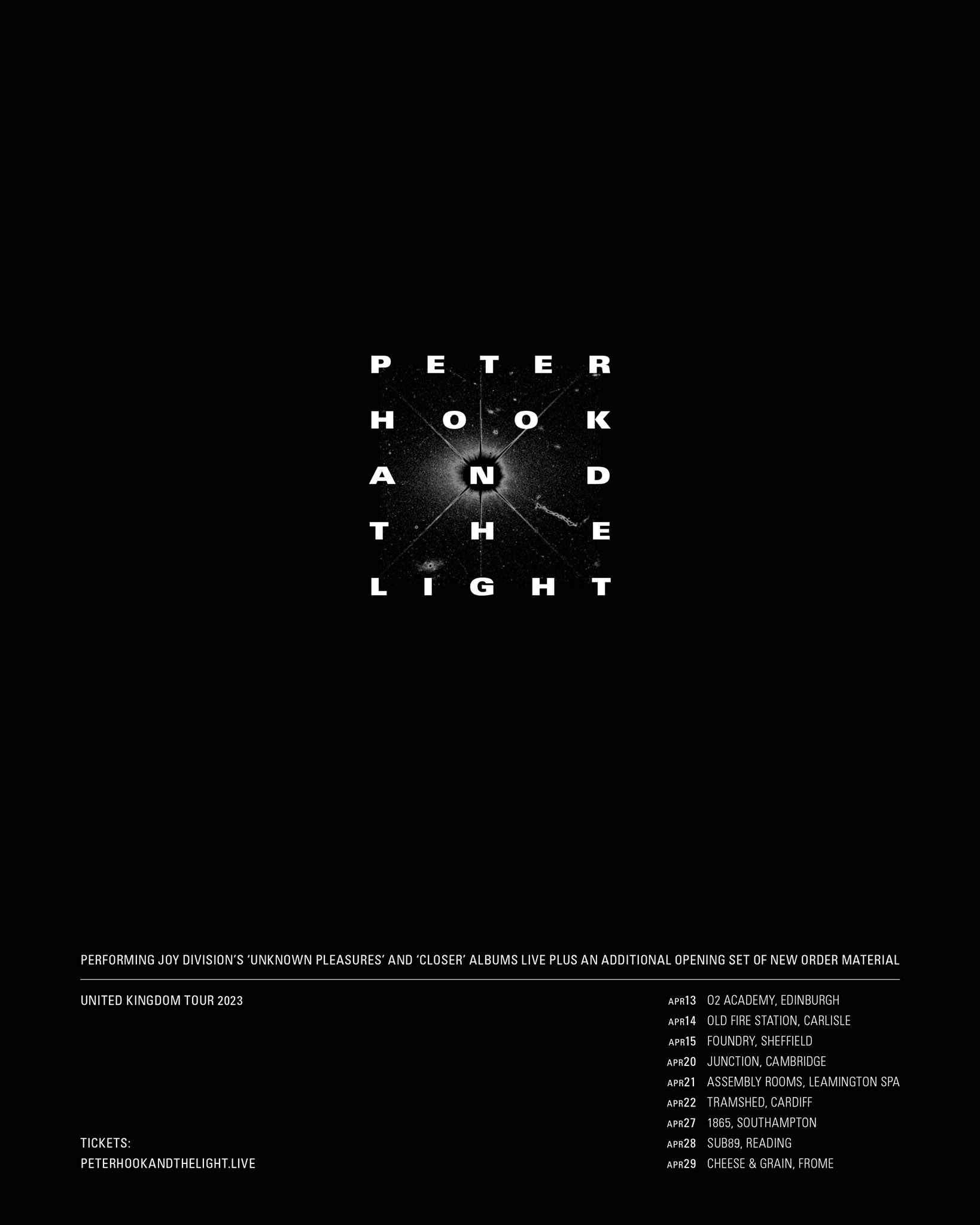 Peter Hook & The Light will be bringing his 'Joy Division: A Celebration' tour back to the UK again next April.
Hook will be performing the albums 'Unknown Pleasures' and 'Closer' plus an opening set of New Order material.
Tickets are here.
Read our review of 'Songs From Planet Earth' from Deux Furieuses
Primal Scream & Happy Mondays to team up in Margate
We continue our News Report with news that Saturday 5th August will see Dreamland in Margate taken over be a co-headline show from Primal Scream and Happy Mondays.
Tickets are here.
Find Full Pelt Music on Youtube
James announce 40th Anniversary Tour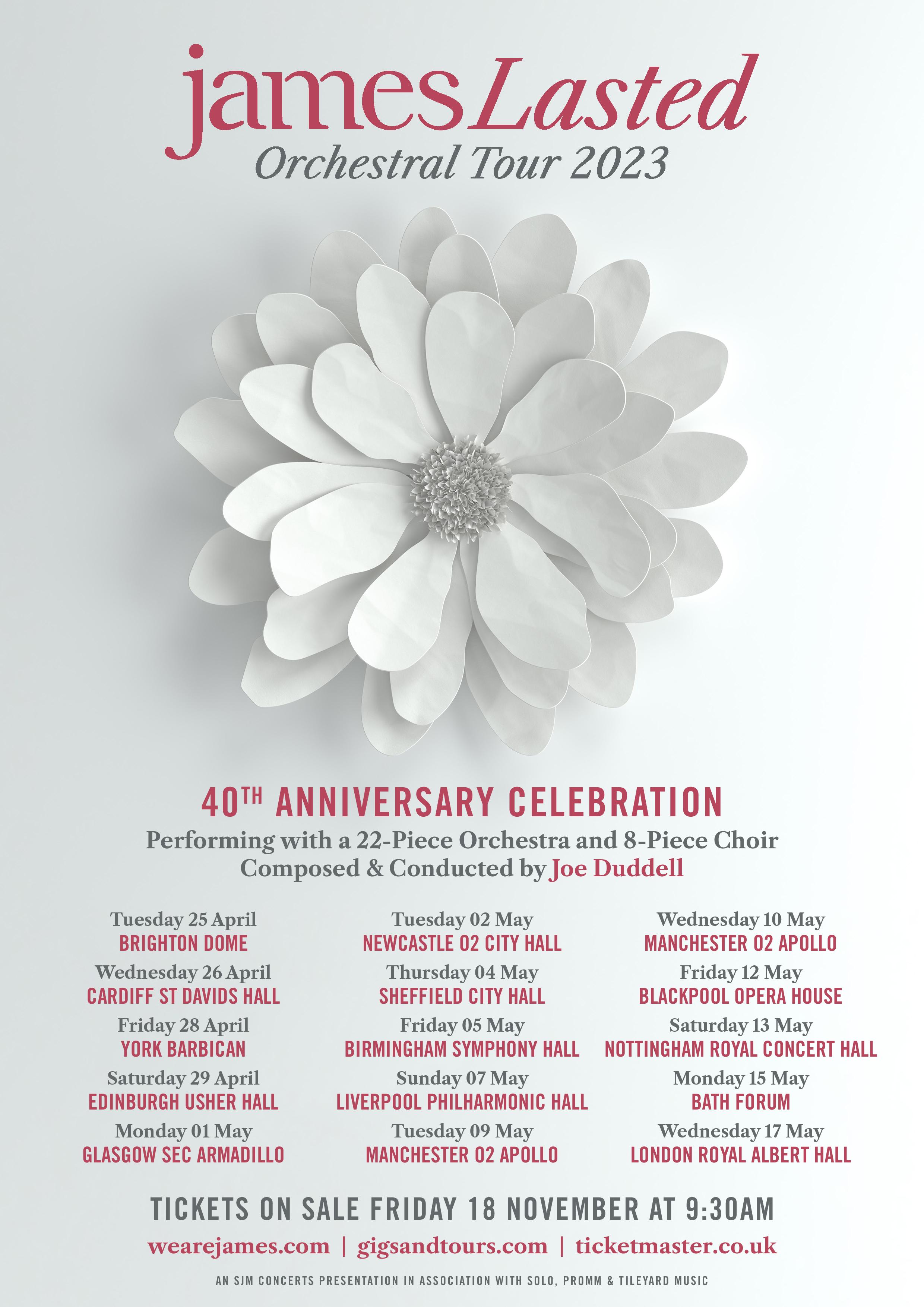 In celebration of their 40th Anniversary, James have announced a new UK 'James Lasted' Tour complete with 22-piece orchestra and gospel choir!
Tim Booth says "There are a number of great bands who have been around for 40. But to get here and to be having the best time of our lives. To be part of a supportive loving family that still has something to say and new ways to say it. To be turned on by every gig and song. To fall in love over and over again, Groundhog Day, with our bandmates and audience. Damn. That's time well spent.

We should have recorded the orchestra tour first time round, as many of you have reminded us. Well, we've done it now. And here comes the tour. The Orchestra and Gospel singers expand our palette, heighten the tenderness, heighten the celebration and, despite their numbers, somehow leave us feeling more naked and raw. It will be different, probably each night, because we are James and Joe knows how to dance with us. And because you are different, each night. Please leave your phones behind, come and play in the moment."
Jim Glennie says "Has it really been 40 years? In some ways it feels like yesterday and in others, many lifetimes. I've lived a blessed existence, being in a band I'm supremely proud of with musicians that would grace any stage. A family of brothers and sisters, willing to support each other musically and emotionally. We are bloody minded and independent to the core. Uniquely challenging, always pushing ourselves into the new and taking risks collectively and individually, looking for transcendence. With love, trust, and acceptance we grow. Somewhere in a parallel universe, James are the biggest band on the planet. Here's to another 40 years."
Tickets and album pre-orders are here.
Read our review of 'Signs of Life' from Asylums
Razorlight announce 'best of' Tour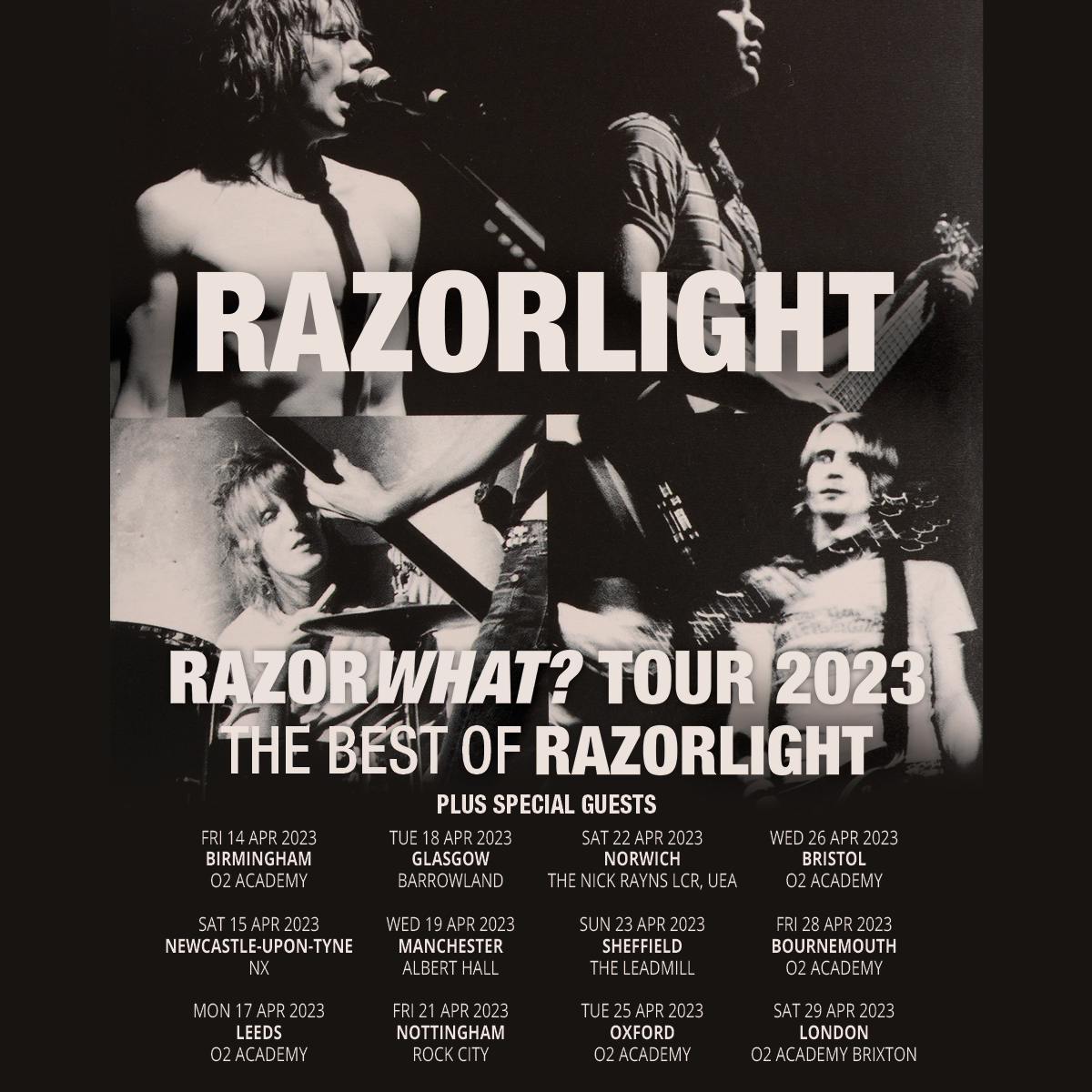 Our News Report continues with the news that Razorlight will hitting the road in April next year for a special 'best of' tour.
Tickets are here.
Read our review of the self-titled album from The Hunna
Daughtry reveal UK Tour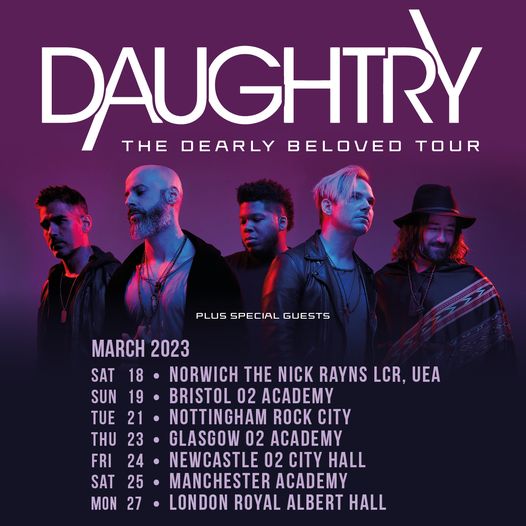 Daughtry will be returning to the UK in March for a run of dates that will conclude at the Royal Albert Hall in London.
Tickets are here.
Read our review of Sum 41 live in London
British Lion set up new UK run
Iron Maiden's Steve Harris will once again be taking British Lion on the road in the UK next January. Joining them for these shows will be Coney Hatch and Airforce.
Steve Harris comments, "We're excited to be touring the UK again especially as we'll be visiting many places we've not had a chance to play before. It's fantastic that we've got long-time friends Coney Hatch coming over from Canada to join us. We had great fun when they were our special guests on the British Lion Canadian shows in 2018. And we're happy to have our old mates Airforce back out on the road with us too. Everyone is really looking forward to this tour and we can't wait to see everyone."
Tickets are here.
Read our review of Iron Maiden at Download Festival
Dirty Honey announce 'California Dreamin' Tour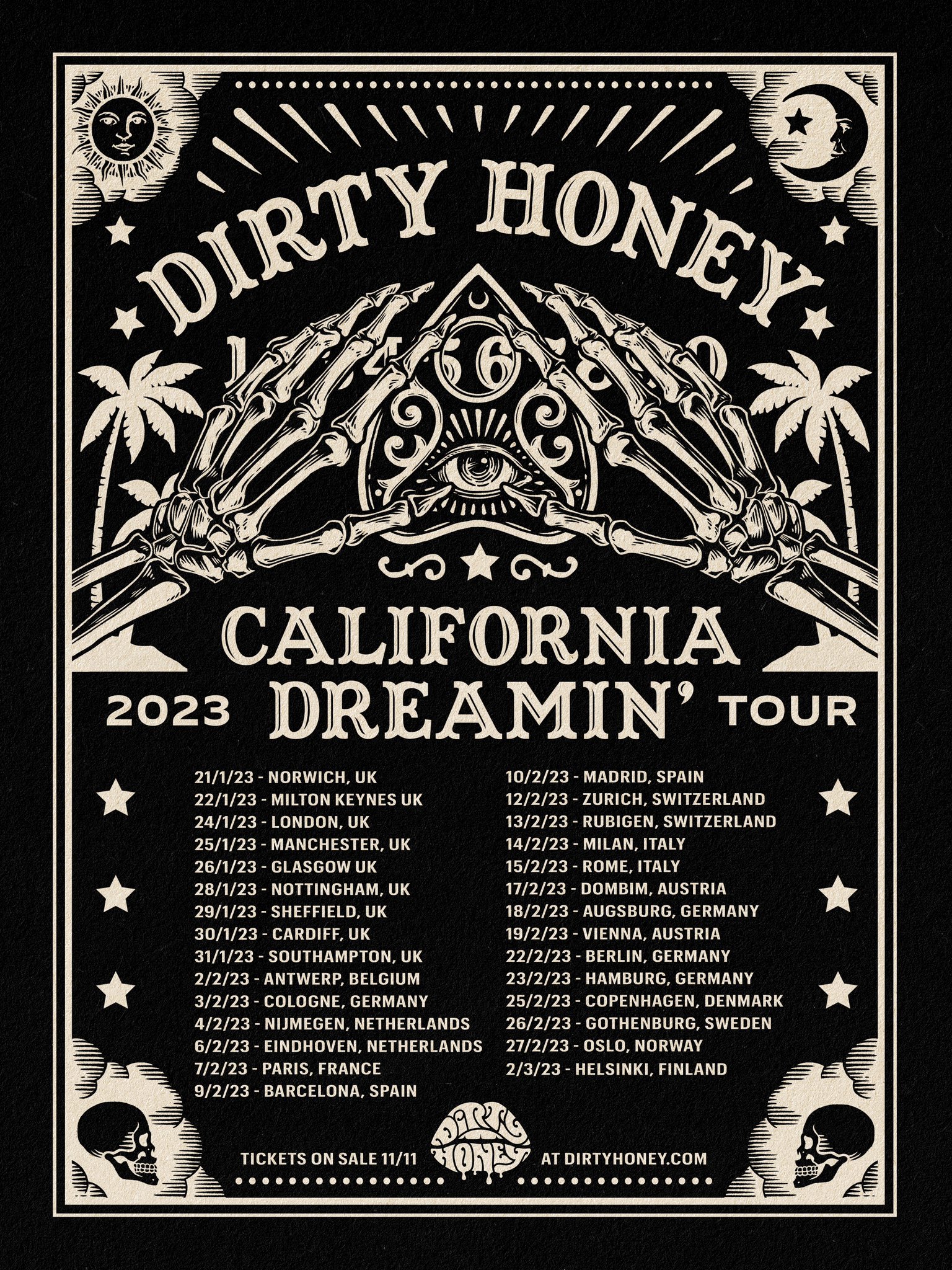 Rockers Dirty Honey have announced a UK/EU Tour taking place early next year.
Prior to the tour, in January 2023, the band are set to release a brand new, re-recorded version of album track 'Heartbreaker'.
"Some songs really come to life after they've been performed a bunch of times. You can really see an audience react to a line being sung a certain way or a riff grooving that you didn't think of while recording in the studio. Over time we realized the song took on a new life on the road in both North America and Europe and we wanted to capture that energy…." – Marc Labelle, vocalist of Dirty Honey, talking about Heartbreaker 2.0
Tickets are here.
Read our review of Dirty Honey supporting Rival Sons
Dream State reveal UK tour dates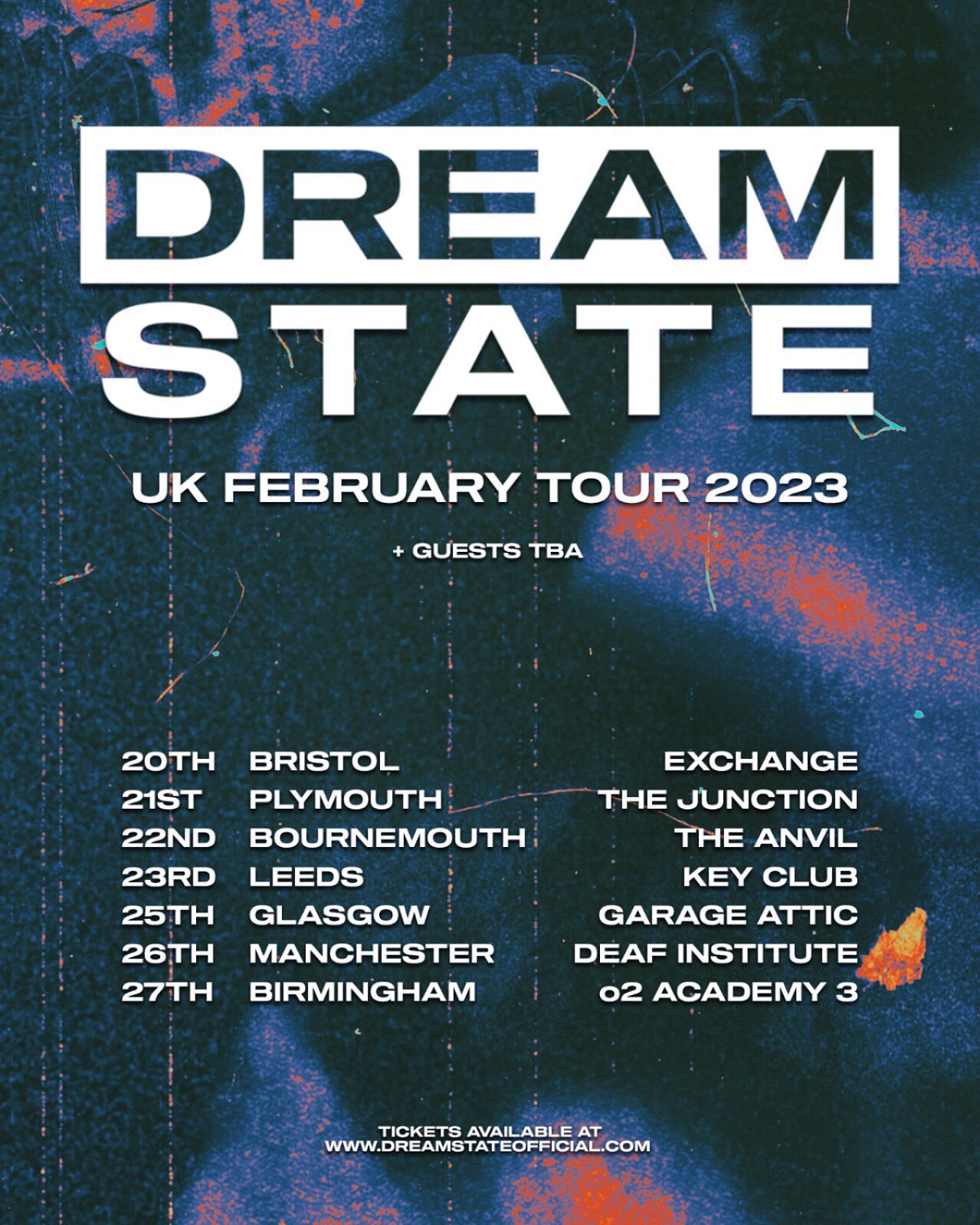 A refreshed Dream State have revealed their first UK Tour with their new look line-up.
Tickets are here.
Read our review of Pulled Apart By Horses live in Norwich
Pet Needs expand their 'Primetime Entertainment' Tour
Pet Needs have announced additional dates for their 'Primetime Entertainment' Tour, with the new shows taking place early next year.
Tickets are here.
Watch Episode 11of The Full Pelt Music Podcast with guests Pet Needs
Read our review of 'Primetime Entertainment' from Pet Needs

Skindred announce new album 'Smile'
We move our News Report on now to the best new releases from the past week and we begin with Skindred!
The group this week announced new album, 'Smile', will be released August 4th. The band also shared new single, 'GIMME THAT BOOM', which you can check out above.
The track is based on a frustrating encounter lead singer Benji Webbe had with an overfamiliar fan.

"I was out shopping one day and I could hear someone building up asking me for a picture," Webbe recalls. "The person didn't care who I was with or what I was doing – they just wanted their picture. In this day and age, people want you and they expect to get you on tap, constantly giving you that 'boom' so they can get their Instagram Likes up. It's important to remember that people can't give you that 'boom' all the time. People think because they follow you on social media, they own you."
Pre-order your copy here.
Read our review of Download Pilot Festival
The Dead Daisies share 'Born To Fly'
Ahead of their UK Tour next month, The Dead Daisies have released new single, 'Born To Fly', which you can listen to above.
"Doug & I got together in New York earlier in the year and worked on a riff that I had written previously. Doug had a chorus that just fitted, we messed around with the melody and came up with the name 'Born To Fly'. This is a straight-up rock song. For me it's literal, I was born to fly. However we're all born to fly in our own way." – David Lowy
Tickets are here.
Listen to our 'Hard & Heavy' Playlist
REWS share 'The World That You Left Behind'
This week saw REWS share new single, 'The World That Left You Behind', which you can check out above.
"Ah! I'm ecstatic about finally releasing this song!! It's got so much energy, riff's for days and a great message!! I wrote it with a great friend of mine from NI, Cahir O'Doherty (New Pagans). It is a song that journey's through how we can support those people in our lives who get carried away with negative thoughts and feel utterly lost and alone. Hopefully the song will provide a nice audio net for people to fall into at times of need, so they know they aren't alone!" – Shauna
More here.
Read our review of REWS at Y Not Festival
The Bottom Line debut 'Fake Love'
The Bottom Line have debuted their latest single, 'Fake Love', which you can check out above.
More here.
Black Honey announce 3rd album 'A Fistful of Peaches'
Our News Report continues with the news that Black Honey will release their third album, 'A Fistful of Peaches', on March 17th.
You can check out their new single, 'Heavy', above.
Pre-order your copy here.
Read our review of Black Honey live in Norwich
Dream Wife debut 'Leech'
Finally, our News Report brings you 'Leech', the brand new single from Dream Wife, which you can of course listen to above!
More here.
Read our review of Dream Wife at Y Not Festival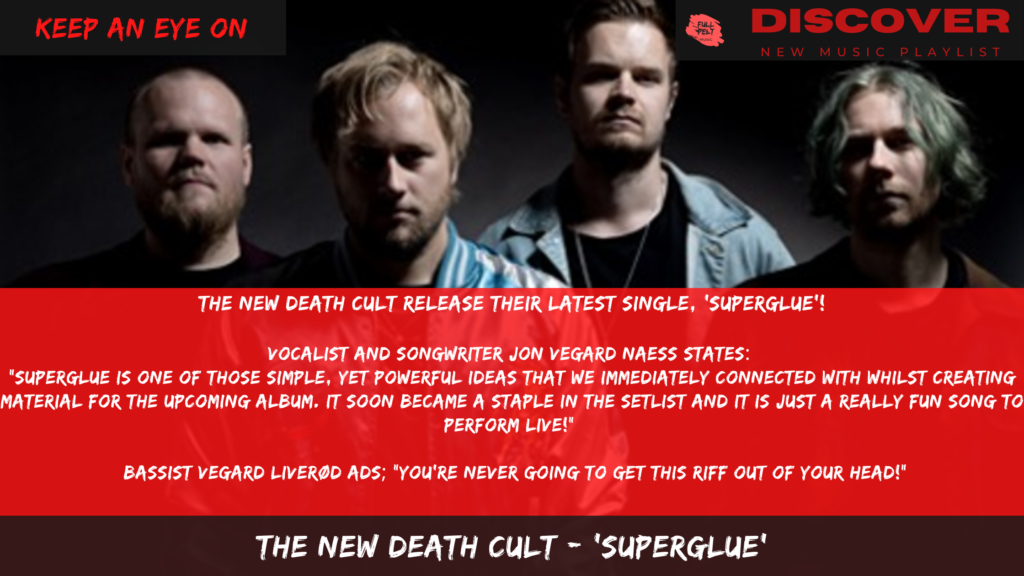 As always we conclude our News Report with the latest additions to our 'Discover' New Music Playlist!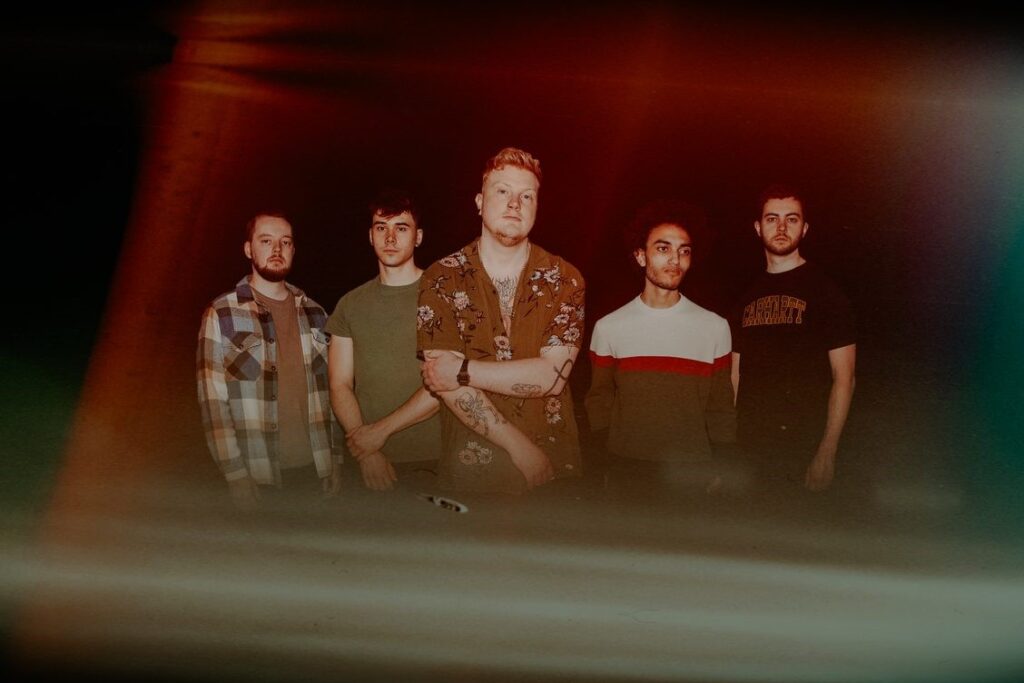 Dissonants – 'Grave Mind'
Dissonants have shared their huge new single 'Grave Mind'.
'Lyrically, Grave Mind is more conceptual than our previous work. I wrote the track from the viewpoint of someone on their deathbed looking back on their life and wondering if, now that it's over and coming to a close, they can be happy and at peace. For this track we wanted to draw less from our own experiences and look at concepts such as mortality and happiness, and how one can affect the other'. – Frontman Benjie Allen.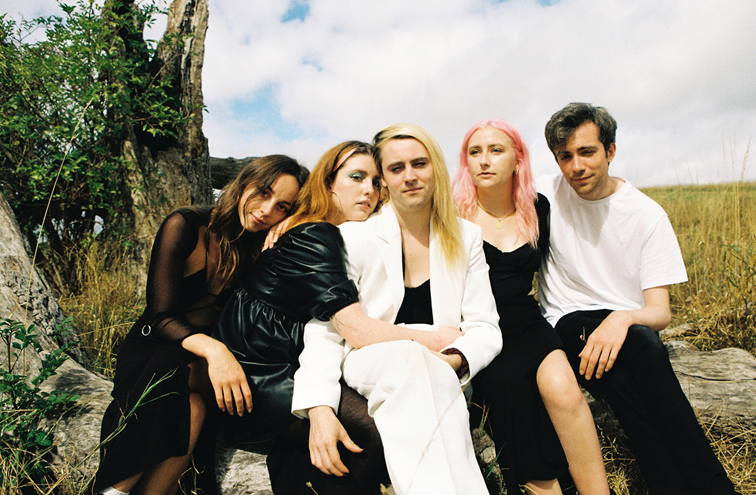 M(h)aol – 'Asking For It'
M(h)aol will release debut album, 'Attachment Styles' on February 3rd. This week they shared new single, 'Asking For It'.
On the track singer Róisín said, "I wrote it initially in 2016 then revisited it in 2020. I was shocked by how much internalised victim blaming there was in the lyrics. I rewrote it, then we recorded it and it was released to raise money for Women's Aid in 2021. The album version is a lot angrier than the 2021 one and almost satirical insofar as it's highlighting how ludicrous the notion of anyone 'asking for it' is."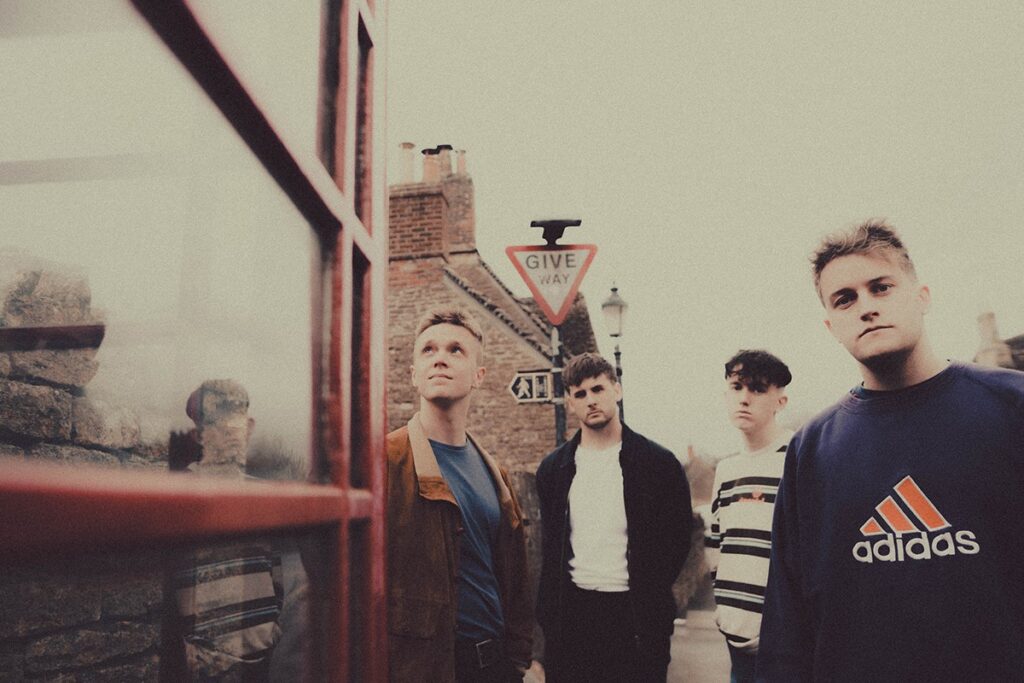 Chasing Kites – 'Shiver'
Bath-based indie-rock four-piece Chasing Kites return with their fourth single 'Shiver'.
Speaking about the writing process, vocalist and lyricist Matt Donnelly explains, ''Shiver came together extremely quickly. I'd had the lyrics lying around for a very long time and felt they fit perfectly with the sonic side of the track when the melody was written. As we built on the skeleton of the song, our aim was to take us back into the realms of indie rock through powerful injections of energy in the choruses, while maintaining our commercial sound throughout.''
Watch Episode 21 of our 'Discover' New Music Podcast with guests Dissonants
Listen, Follow and Discover your new favourite act now with our 'Discover' New Music Playlist
Then find out the stories behind the songs on our 'Discover' New Music Podcast!
Share our News Report on Social Media