Every week we roundup the best music news from the past week!
Follow us on Social Media

Victorious Festival reveals line-up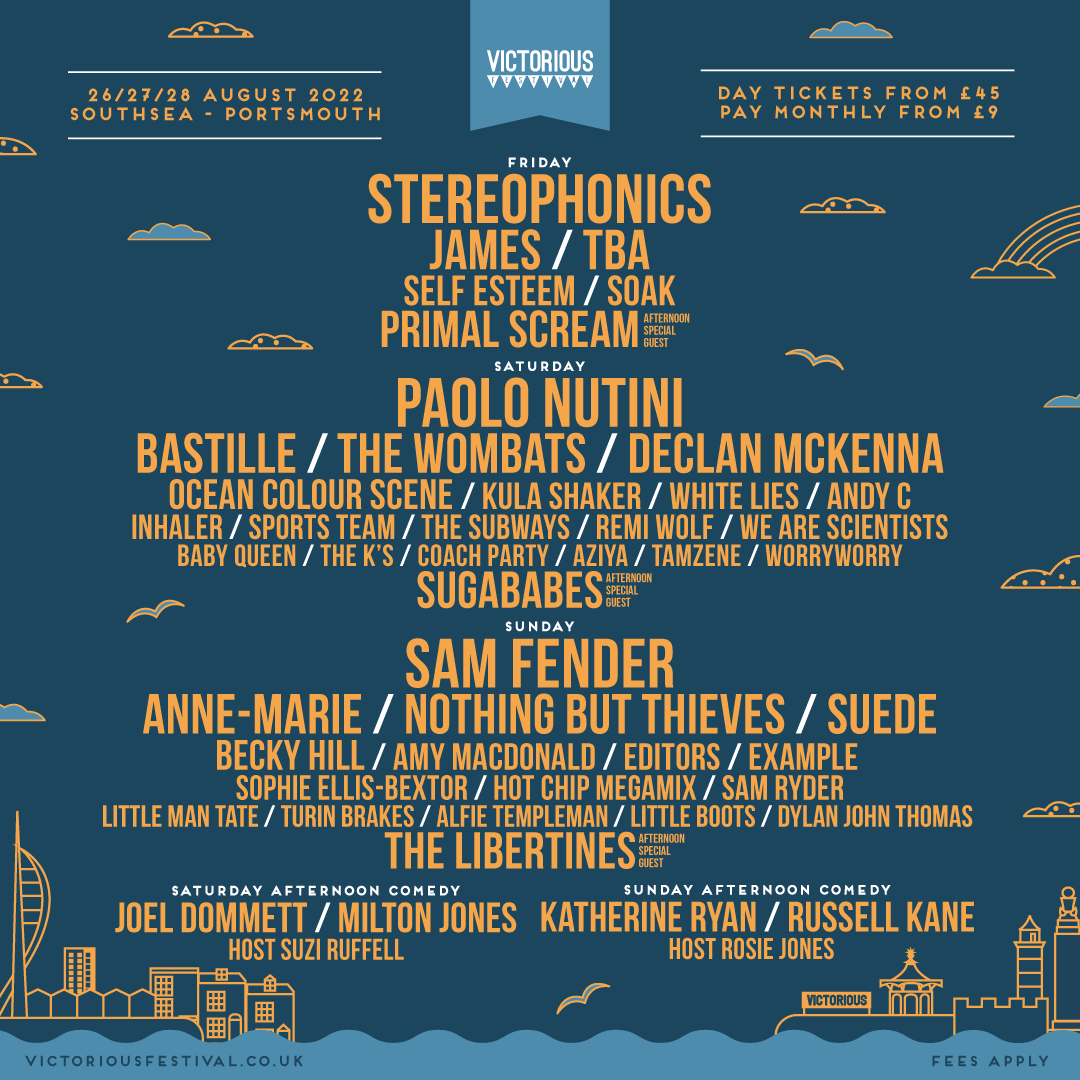 Welcome to another edition of our weekly music News Report! We start this week of with a rundown of the latest festival line-up announcements including the above beauty from Victorious Festival!
Heading Portsmouth way this August will be a stellar line-up featuring Stereophonics, Paolo Nutini and Sam Fender in the headline slots.
They will be joined across the weekend by the likes of James, Primal Scream, Bastille, The Wombats, Ocean Colour Scene, Kula Shaker, White Lies, Sports Team, The Subways, We Are Scientists, Nothing But Thieves, Editors, Little Man Tate and Turin Breaks!
Tickets and information is here.
Read our review of 'Fix Yourself, Not the World' from The Wombats
More additions for Slam Dunk Festival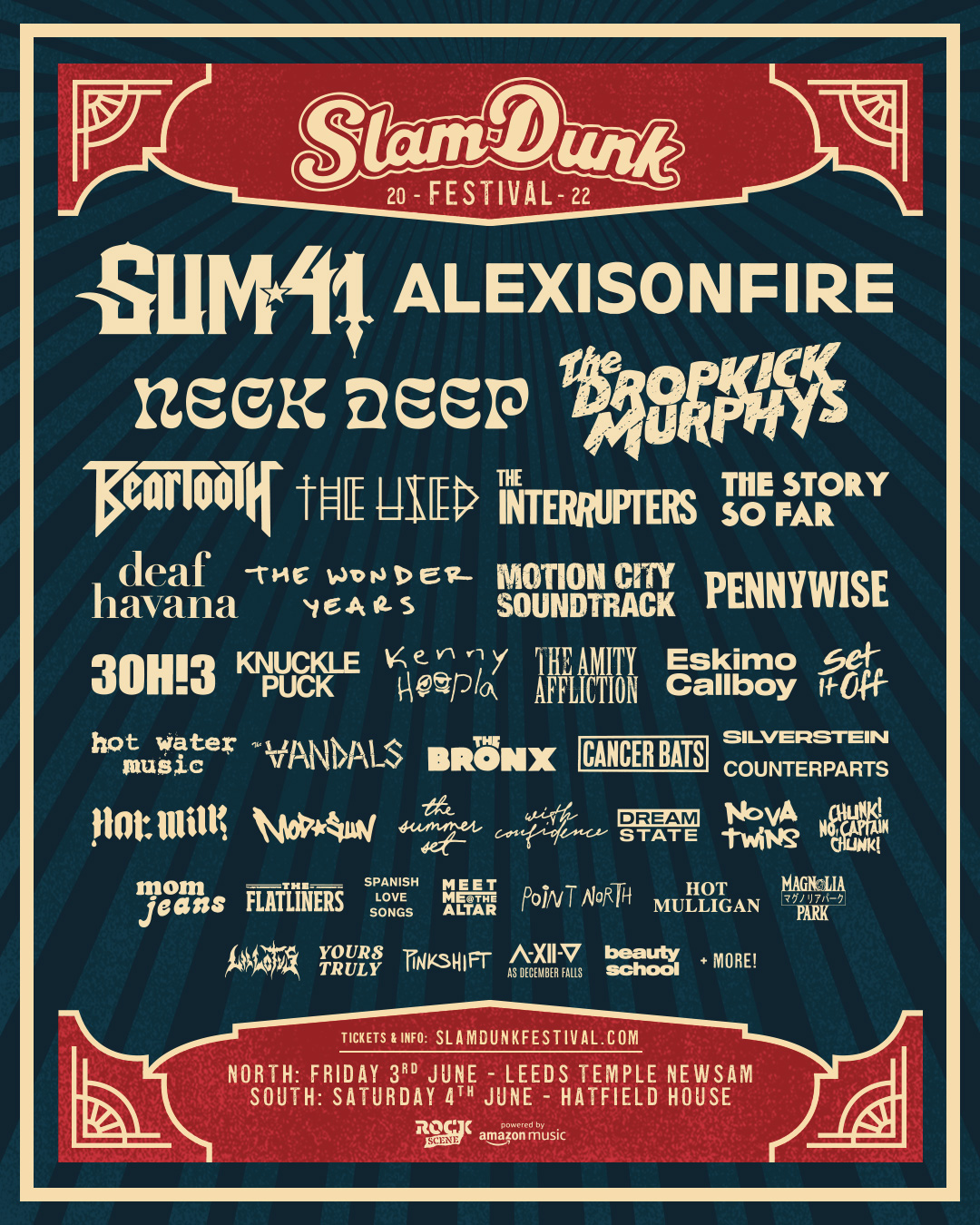 Slam Dunk Festival is really taking shape now with the additions of Beartooth, Counterparts, Set It Off, Nova Twins and With Confidence this past week.
They join the likes of Sum 41, Alexisonfire, Neck Deep, Dropkick Murphys, The Used, Deaf Havana, Cancer Bats, Hot Milk and Dream State playing the twin events this June.
Tickets and information is here.
Read our review of 'Below' from Beartooth
Deer Shed announce line-up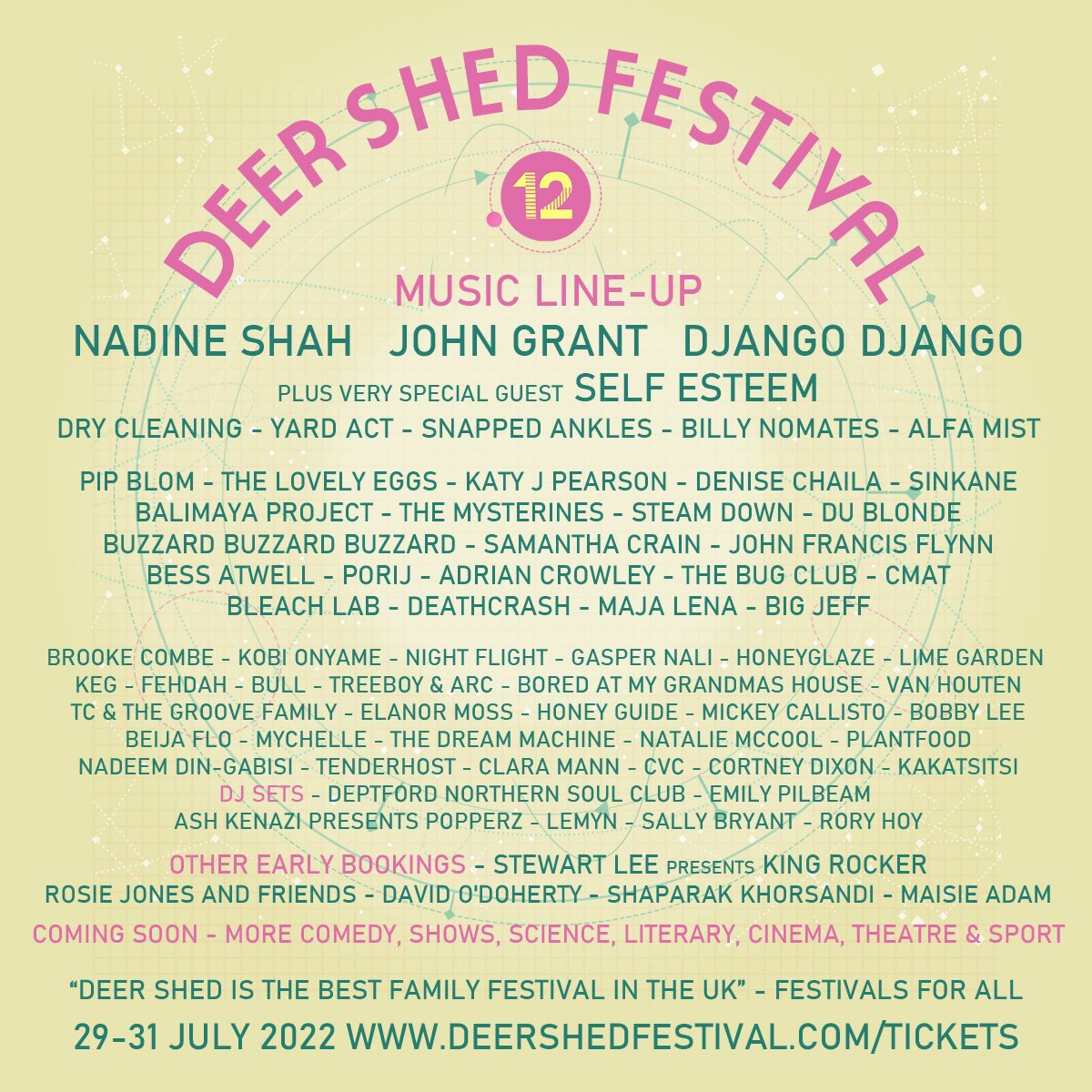 Another festival revealing their line-up this week was Deer Shed Festival who will feature Nadine Shah, Self Esteem, Yard Act, Snapped Ankles and Billy Nomates towards the top of their bill.
Also featuring will be Pip Blom, The Mysterines, Du Blonde, Buzzard Buzzard Buzzard and more.
Tickets and information here.
Read our review of 'The Overload' from Yard Act

Puppy announce extended UK Tour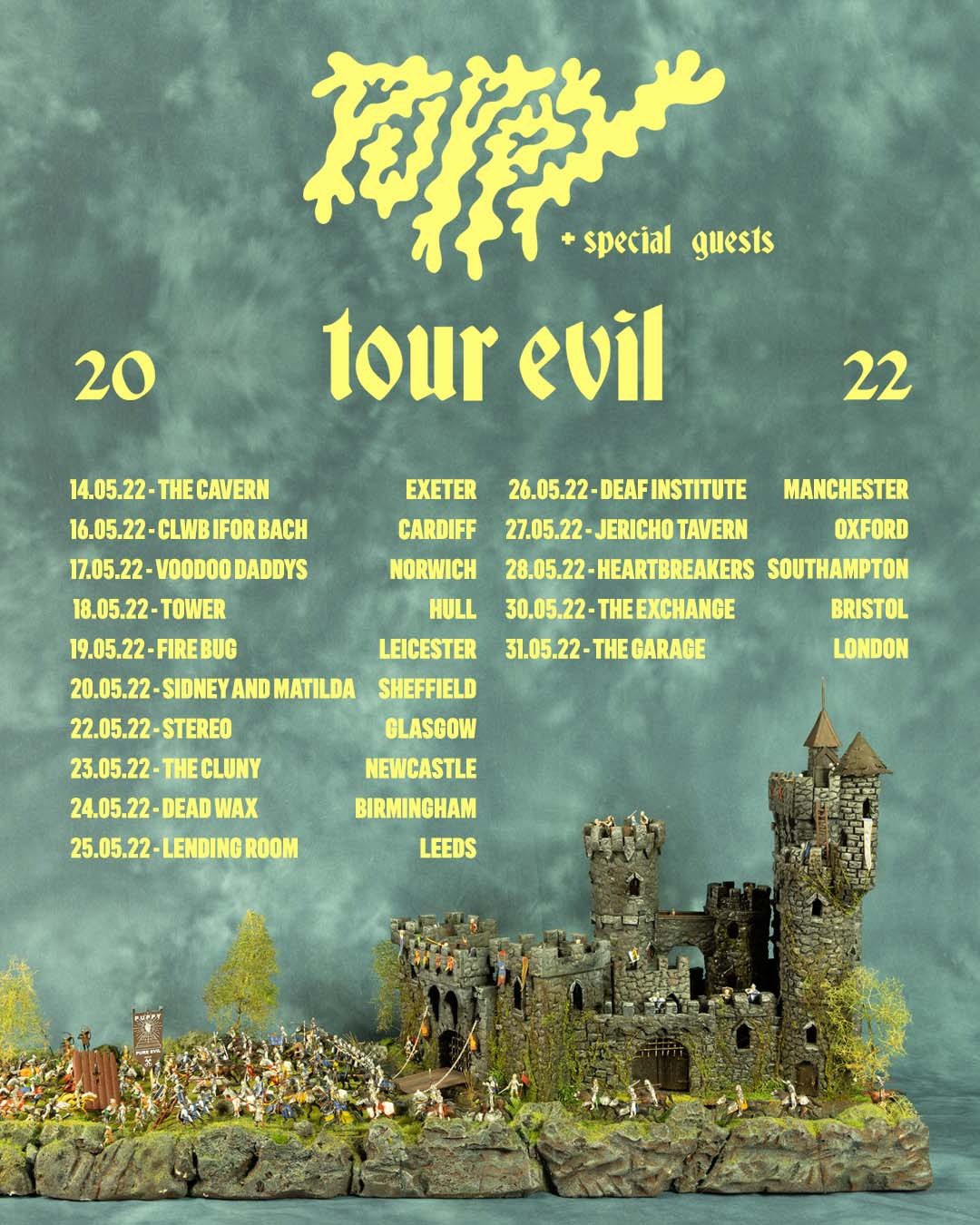 A single tour announcement in our News Report this week and it comes from Puppy! The band have just revealed an extended run around the UK for this May.
Tickets are here.
Check out The Full Pelt Music Podcast on Youtube

Crossfaith debut 'Gimme Danger'
We move now onto the new music release section of the News Report and start this week with the latest from Japanese genre-blenders Crossfaith. The band has just debuted their latest track, 'Gimme Danger', which you can check out above.
Speaking of the song, frontman Kenta Koie says: "We decided to write new music to heal people and boost their minds. We still can't play live, but we can deliver new music to our fans and I'm pretty sure that is our role under these circumstances,", adding that the vocal feature of grime-inspired local rapper ralph brought both an energy, intensity and chemistry to the song.

"On 'Gimme Danger' we welcome ralph, an upcoming rapper who has the essence of grime. We feel a real chemistry, and our fans can catch new feelings with it. Those moments where people have a new experience are more important than just making music – we want to achieve something which we haven't figured out already, so our exploring will keep going."
Check out the listening options here.
Listen to our 'Hard & Heavy' Playlist on Spotify
Killing Joke announce 'Lord of Chaos' EP
This week also saw Killing Joke return with their first new music in 7 years. 'Lord of Chaos' is the title-track for a new 4 song EP due out March 25th. You can pre order your copy now here.
Speaking on the new music Dr Jaz Coleman had the following to say – "I've never known anything like the time we are living in now; not since the Cuban Missile crisis but now in comparison we have multiple flash points. 'Lord of Chaos' is about complex systems failure, when technology overloads and A.I. misreads the enemies intentions."
The band will also be playing a UK Tour in March and April finishing up with a show at the Eventim Apollo, Hammersmith which is set to be filmed.
Tickets for the tour can be found here.
Listen to our 'Discover' New Music Podcast
Sunflower Bean announce new album 'Headful of Sugar'
There is new music on the way from New York trio Sunflower Bean with the announcement that their third album, 'Headful of Sugar' will arrive on May 6th.
Said to be fuelled by the agony and ecstasy of contemporary American life. guitarist/vocalist Nick Kivlen says "We wanted to write about the lived experience of late capitalism, how it feels every day, the mundanity of not knowing where every construct is supposed to ultimately lead you. The message is in the title: this is about fast pleasures, the sugar of life, the joy that comes with letting go of everything you thought mattered."
Bassist/vocalist Julia Cumming adds "Tomorrow is not promised, no tour is promised, no popularity is promised, no health or money is promised. Why not make what you want to make on your own terms? Why not make a record that makes you want to dance? Why not make a record that makes you want to scream?".
Ahead of the release of the album, the band this week debuted new single, 'Who Put You Up to This?', which you can check out above.
The band says of the track, "Are you satisfied? Who put you up to do things that you do? Was it your own choice? Questioning your life is the first step to taking the agency to change it. Sometimes you have to let go of who you have been so that you can become who you want to be."
You can pre-order your copy here.
Read our review of 'FTHC' from Frank Turner
Thumper to release debut album 'Delusions of Grandeur'
Finally this week we finish our News Report with the latest from Thumper who we've previously featured on our 'Discover' New Music Playlist.
The band will be releasing their debut album, 'Delusions of Grandeur' on March 18th! They have also previewed the album with new track 'Overbite' which you can listen to above.
Pre-order your copy here.
Read our review of Thumper live in Norwich
Share our News Report on Social Media
Read our review of '4' from Slash feat. Myles Kennedy and the Conspirators