We roundup the best music news from the past week!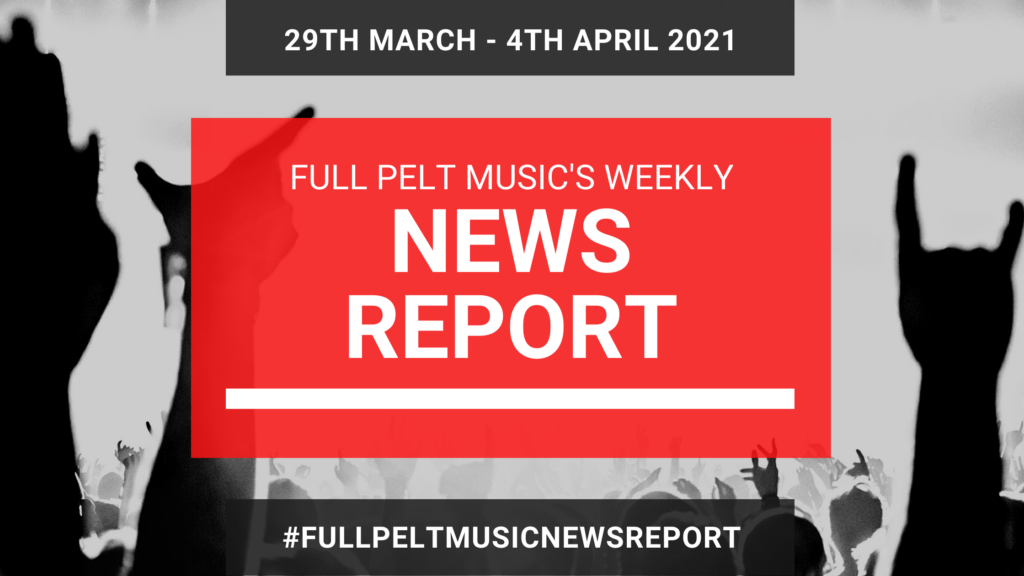 Every week we roundup the best music news from the past week in our News Report. To stay up to date with the biggest news be sure to follow us on our social channels:
IDLES announce huge homecoming show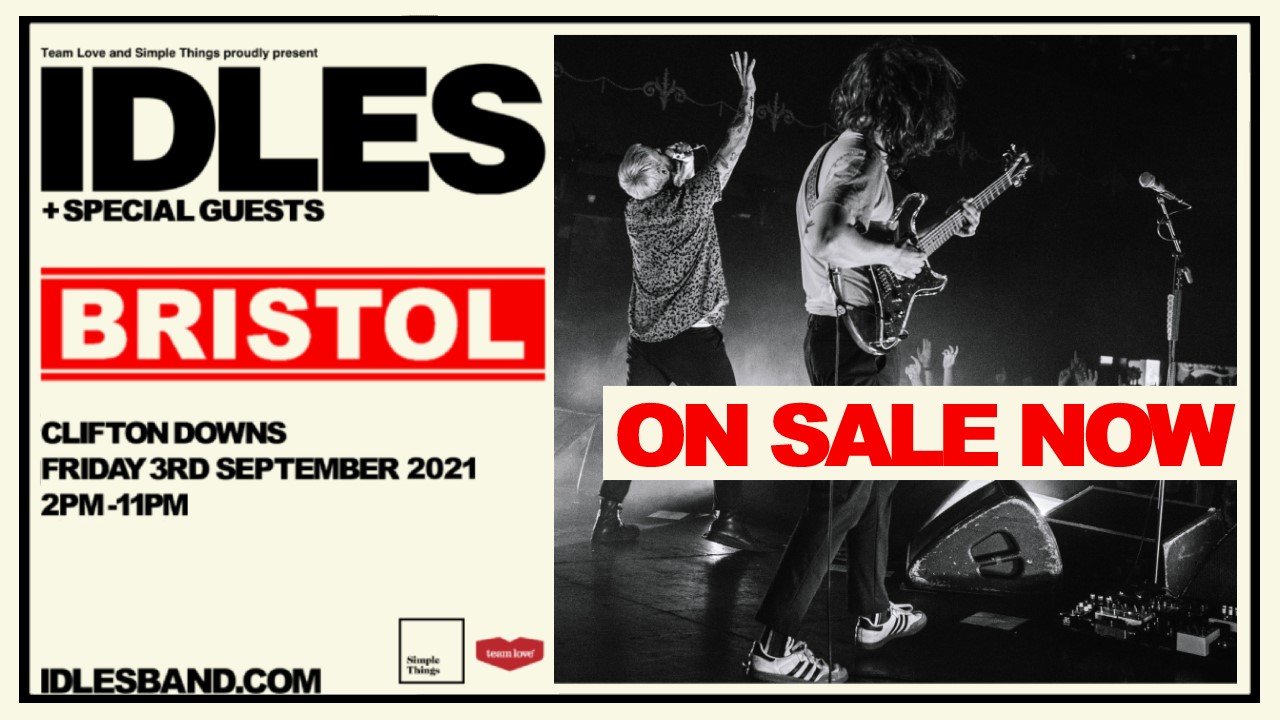 We start our News Report this week with our tour section of the best music news.
Up first is this huge homecoming show for IDLES. The band will takeover Clifton Downs in Bristol for what is set to be an unmissable show. If you want to be there on Friday 3rd September 2021 then you'll need to be quick.
Grab any remaining tickets here.
Read our 2020 Album of the Year Blog
Beartooth announce new tour
Beartooth have announced a run of dates for February 2022. These dates are the bands biggest shows to date and finish up at Brixton Academy. Support will come from Motionless In White and Stray From The Path.
The band will release their next album, 'Below', on June 25th. You can pre-order your copy here. For tickets you'll want to head here.
Listen to 'The Past Is Dead' on our Spotify Hot List
Alestorm set for massive UK tour
Pirates rejoice! Another band making their way to Brixton Academy is Alestorm. The band will conclude a massive tour of the UK on December 11th. Along for the ride are Gloryhammer and ÆTHER REALM.
For tickets make your way here.
Gun set for UK tour

Scottish rockers Gun are set for a lengthy UK tour later this year. 'The Backstreet Brothers Tour' will see the band trek around the UK in support of their latest single 'Whiskey And A Prayer'.
Pick up your tickets here.
Read our review of 'Smith/Kotzen' from Smith/Kotzen
Trash Boat reveal UK tour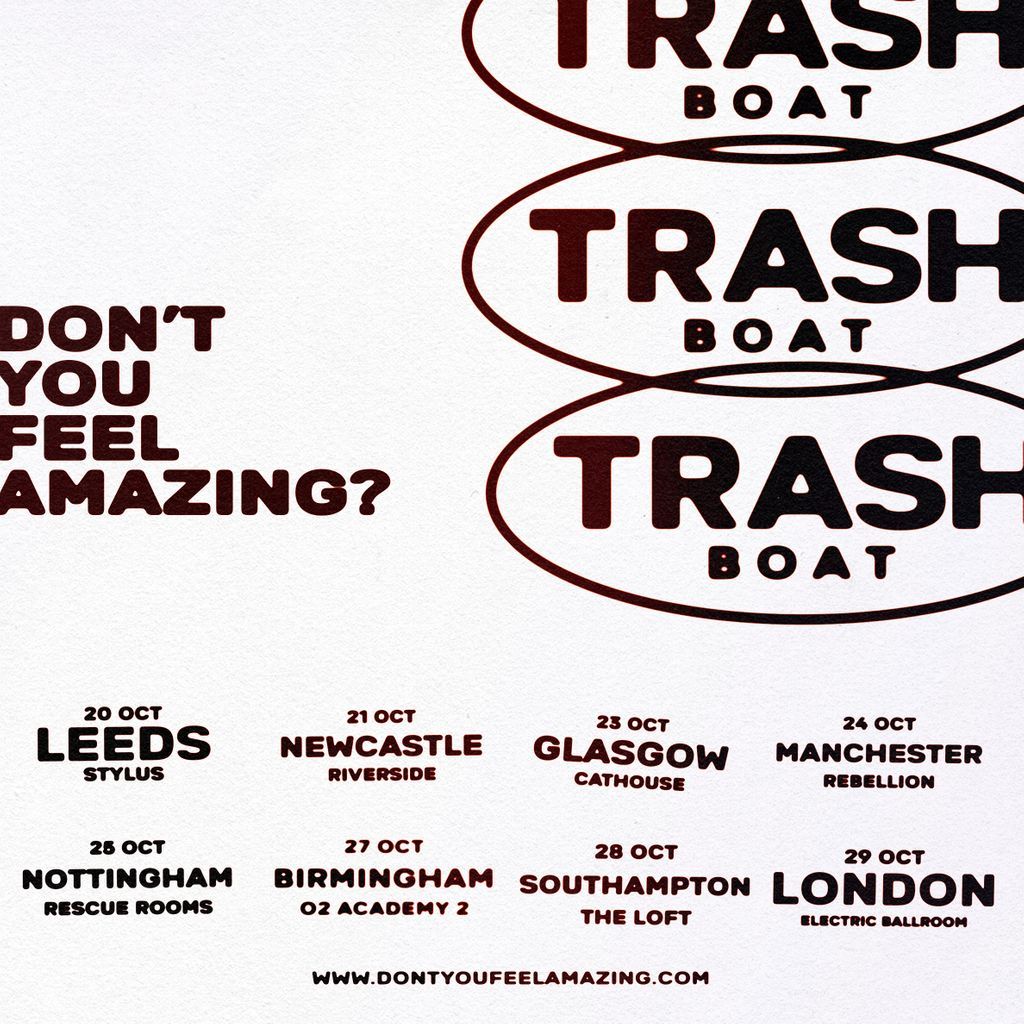 Next on our News Report is the return of Trash Boat for eight dates around the UK this October. The dates will finish up at Camden's famous Electric Ballroom.
Grab your tickets here.
Beans On Toast is coming to an independent venue near you!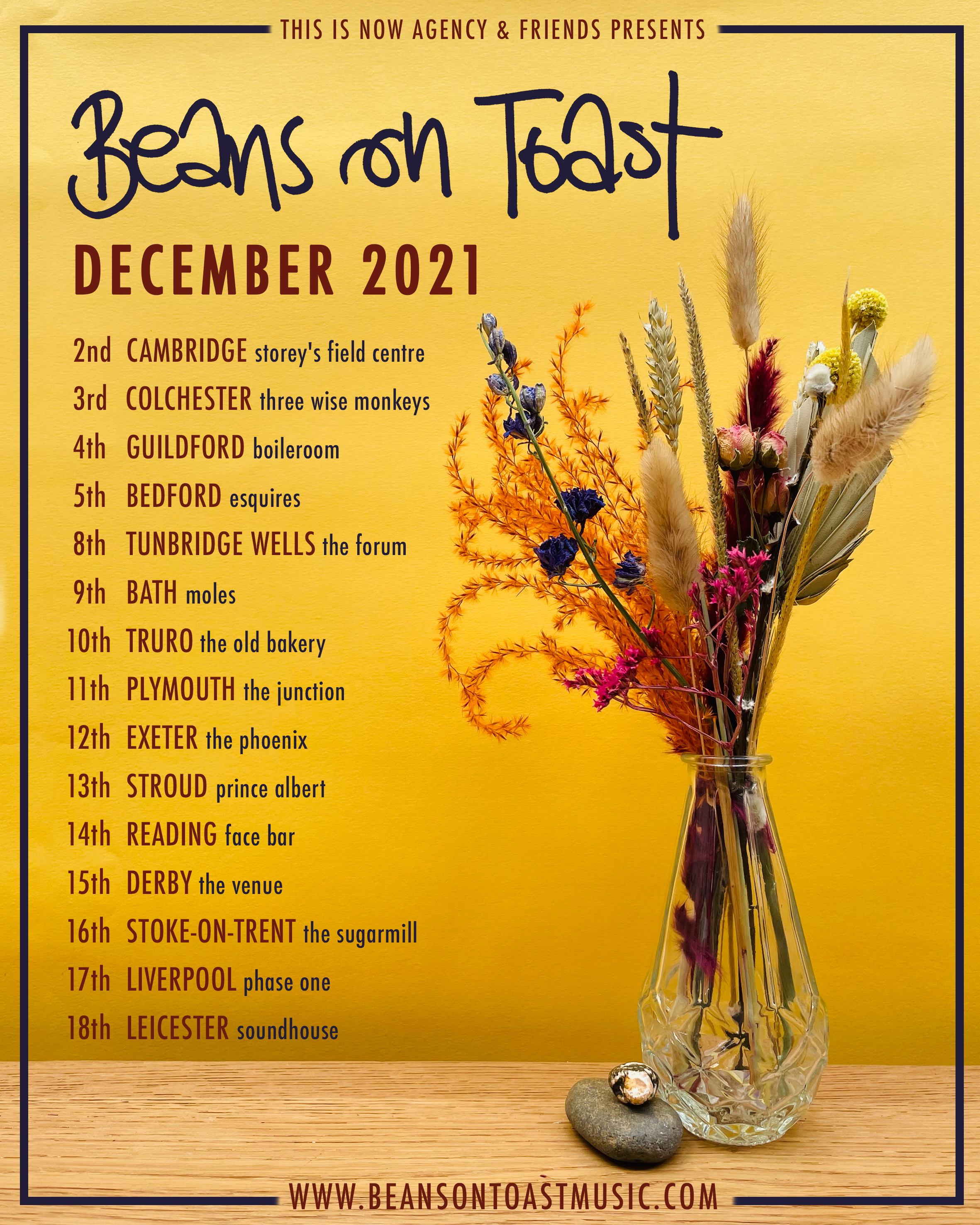 Beans On Toast is certainly not adverse to playing shows and he has this week announced a whopping tour of independent venues. This tour will be taking in some of the best small venues the UK has to offer.
Pick up your tickets here.
Read our review of a recent Beans On Toast livestream
Wide Awake Festival gets bigger!
London's Wide Awake Festival just got a load bigger with the addition of a special afternoon set from IDLES! They join a fantastic line-up at Brockwell Park including Black Country, New Road, black midi, Crows, Dream Wife, shame and The Murder Capital.
To be there, grab your tickets here.
Bloodstock Festival needs a little Therapy?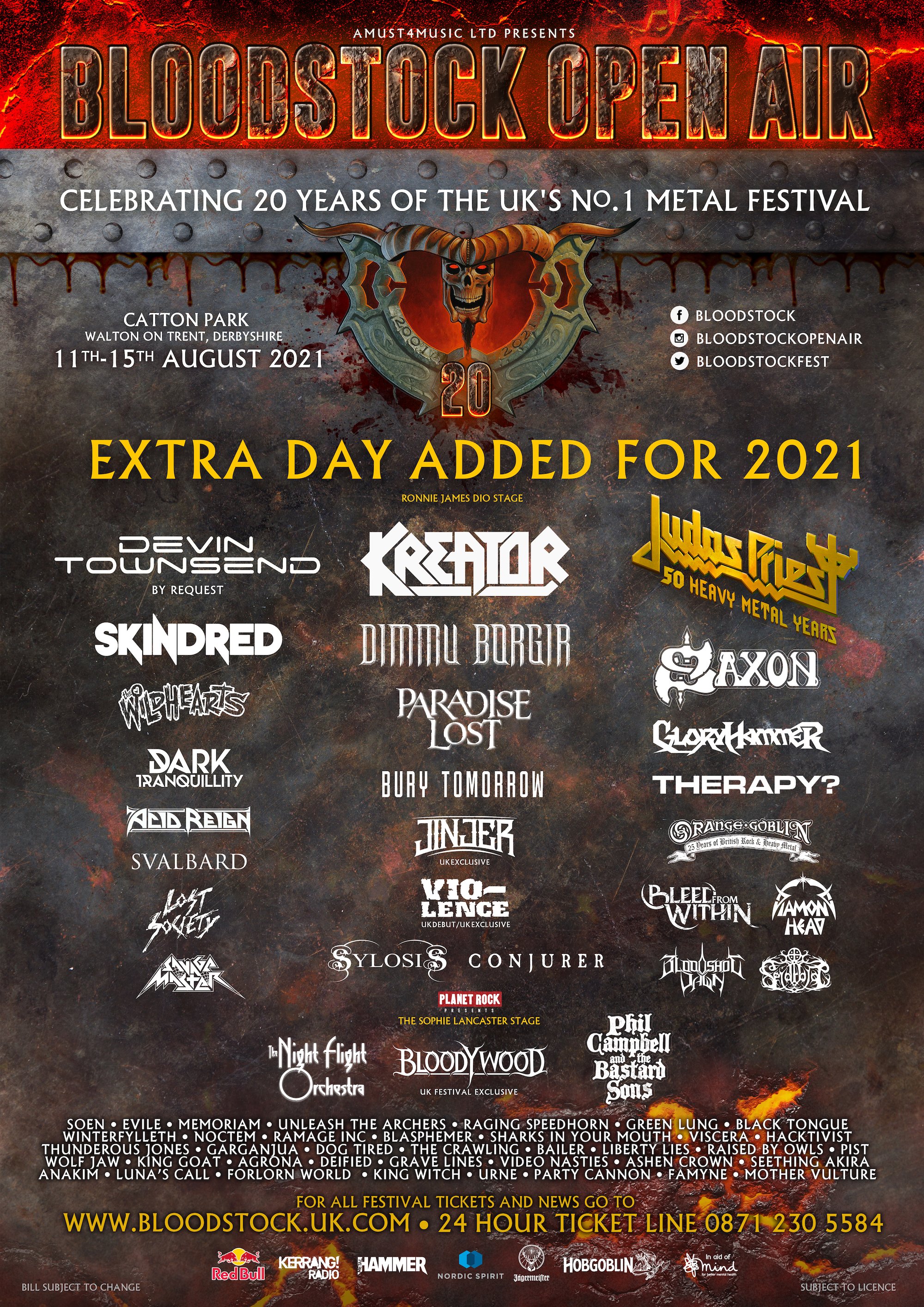 Bloodstock Festival continues to grow. We featured new additions in last week's News Report and now we have more to report! This week has seen the additions of Therapy? and Bleed From Within to the Sunday Main Stage line-up!
In need of your metal fix, head here for tickets to Bloodstock!
Read our review of 'The Bitter Truth' from Evanescence
Black Deer Festival makes further additions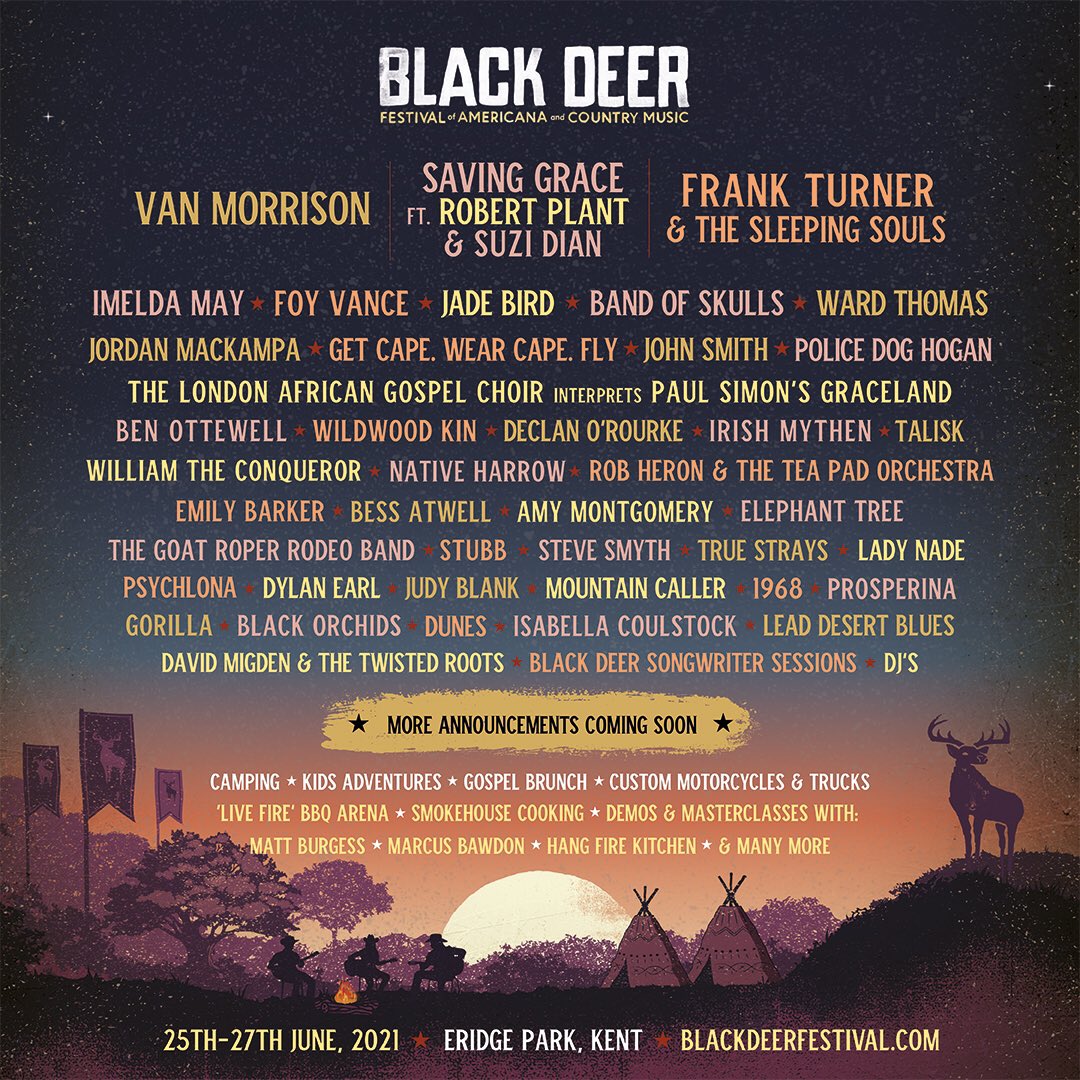 Eridge Park in Kent is set host a stunning looking Black Deer Festival from 25th – 27th June this summer. The event was already set to feature the likes of Saving Grace, Frank Turner, Emily Barker and Imelda May.
The event has now added Foy Vance, Wildwood Kin and Band of Skulls amongst others. To join the fun head here for tickets.
Read our review of 'Half Drunk Under A Full Moon' from The Fratellis
Glastonbury set for Livestream event from Worthy Farm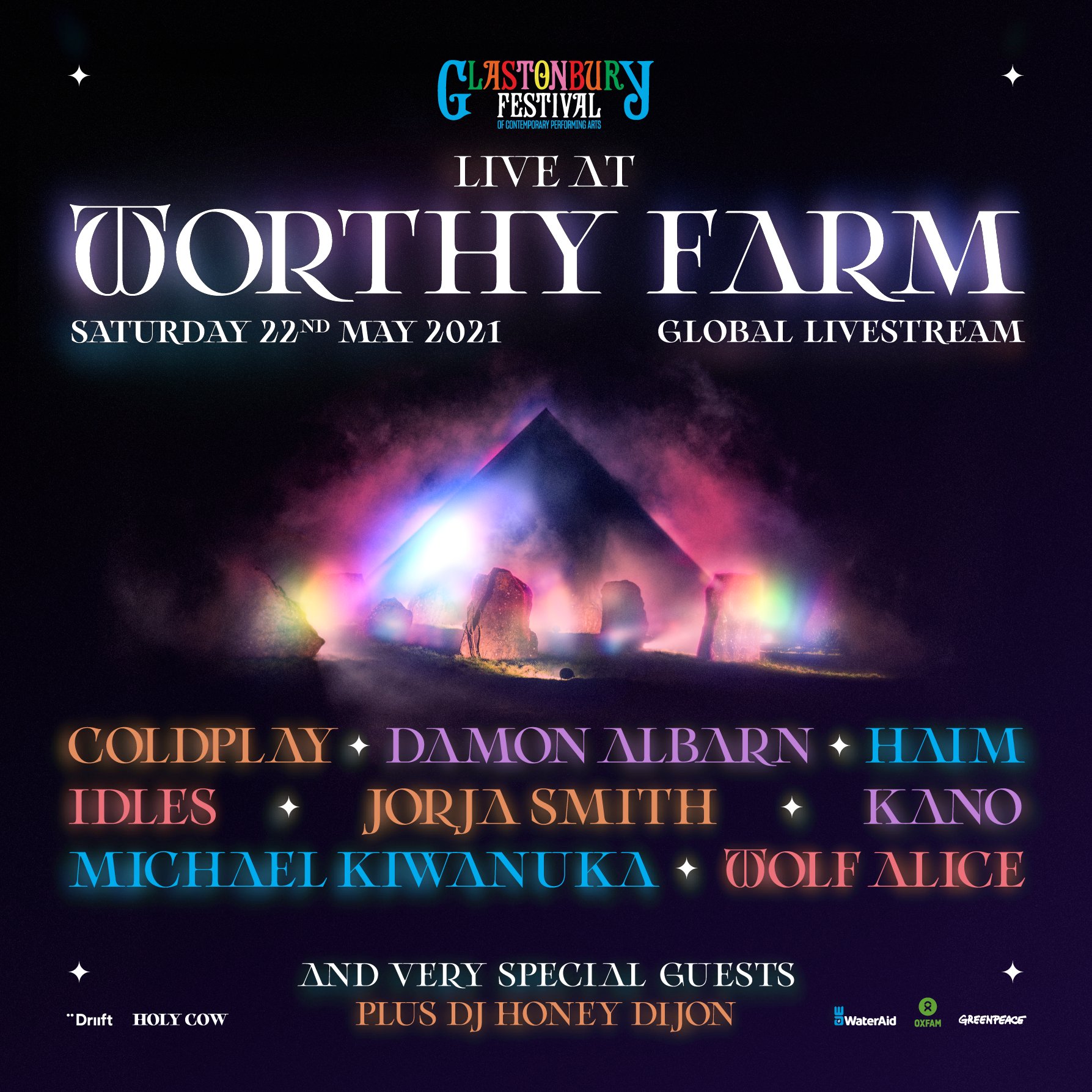 Whilst there will be no Glastonbury Festival this year. Organisers have now announced a very special livestream event from Worthy Farm. Live at Worthy Farm will feature sets from Coldplay, Damon Albarn, HAIM, IDLES, Wolf Alice and more.
To be a part of the action you will need to pick up a ticket here.
Garbage return with 'The Men Who Rule The World'
Finally we arrive at the new music section of our weekly News Report. We start this week with the return of Garbage. The band have released their brand new single 'The Men Who Rule The World'.
The single precedes the bands upcoming album, 'No Gods No Masters' which will arrive June 11th. You can pre-order your copy here.
Listen to 'The Men Who Rule The World' on our Spotify Hot List!
Wayward Sons release 'Big Day'
Wayward Sons this week released their latest single 'Big Day'. You can check out the song above and grab tickets to their upcoming tour here.
The Subways announce 'Fight'
We conclude this week's News Report with The Subways. The band have announced that they will release a new single, 'Fight', on April 30th. You can pre-order the limited edition splatter 7″ vinyl here.
Share our News Report on Social Media