We roundup the best music news from the past week!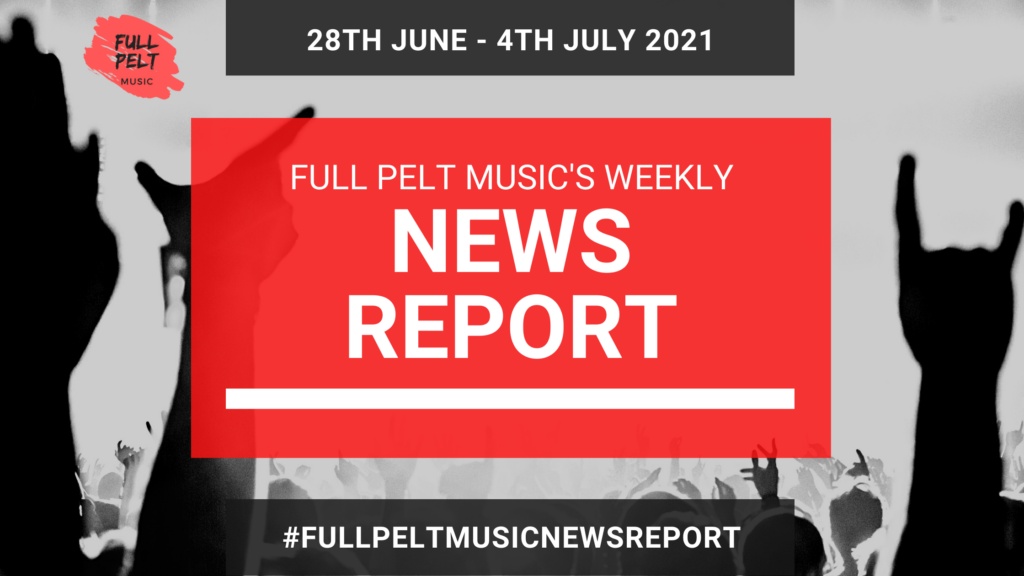 Every week we roundup the best music news from the past week in our News Report. To stay up to date with the biggest news be sure to follow us on our social channels:
Tramlines to go ahead as Government 'Pilot' Festival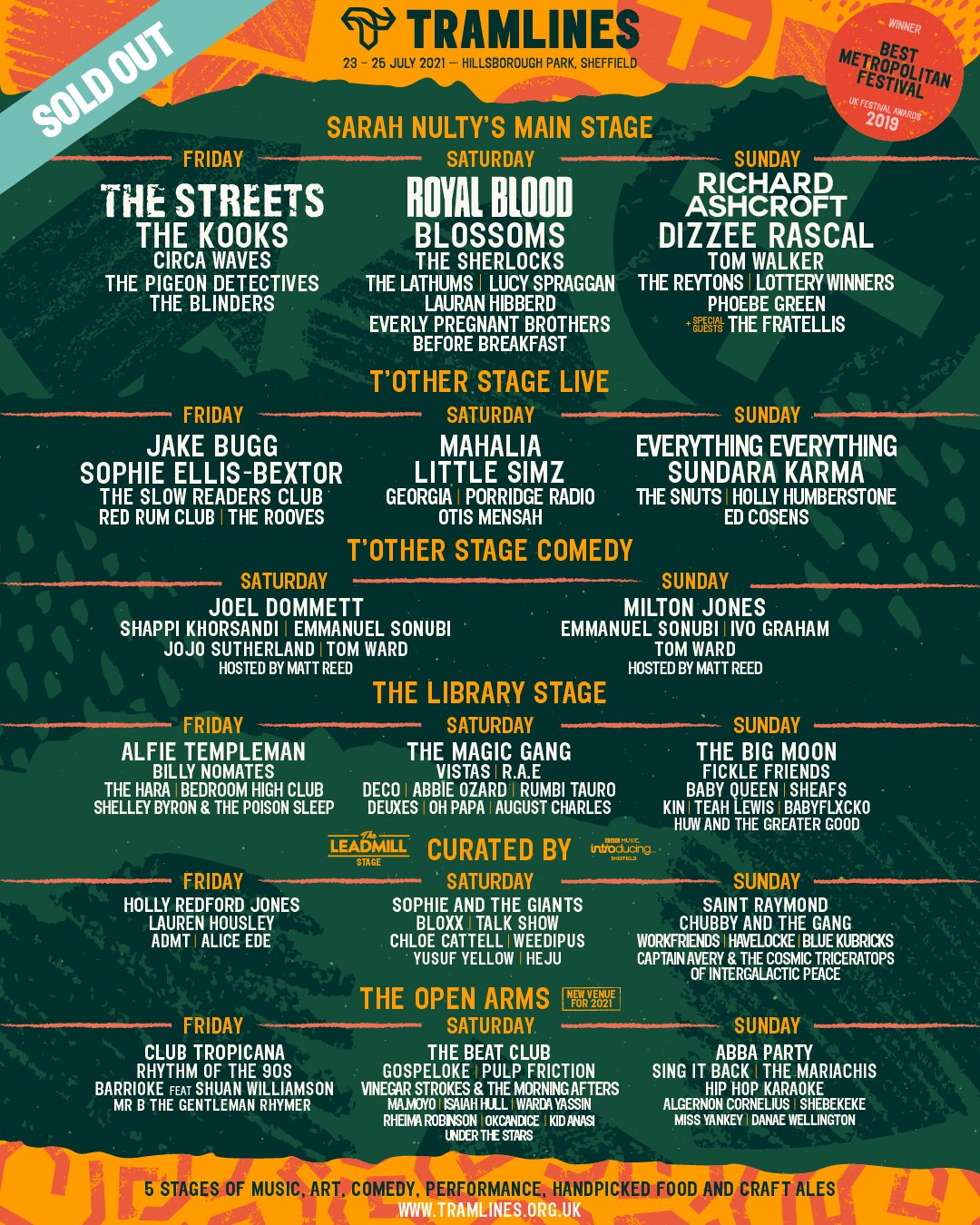 We start our News Report again with the subject of our beloved summer music festivals. Sadly this week has seen more events fall foul of the Governments refusal to properly support the sector.
One festival that has been lucky enough to receive 'pilot' status is Sheffield's Tramlines Festival. That guarantees that the event will go ahead as planned at the end of this month. Festival fans are out of luck though as the event is already sold out!
Organisers have however confirmed the line-up that ticket holders will get to witness. Highlights on the bill include headliners The Streets, Royal Blood and Richard Ashcroft.
They are joined by The Kooks, Circa Waves, The Pigeon Detectives, Lauran Hibberd, Lottery Winners, The Fratellis, Jake Bugg, The Snuts, The Hara, Vistas, Chubby And The Gang and many more.
Check here for more information.
Read our review of 'Typhoons' from Royal Blood
Standon Calling stands firm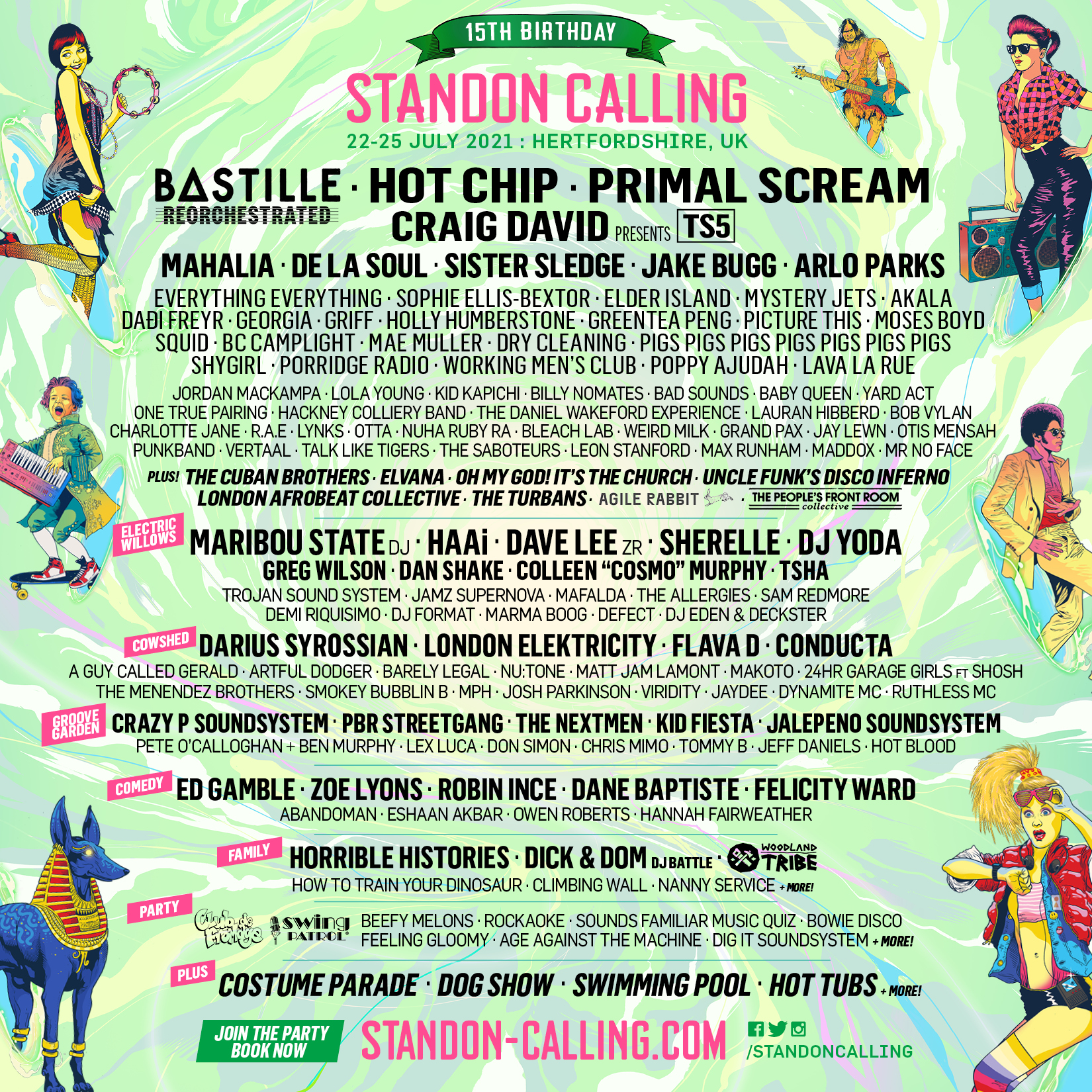 Whilst many festivals have had to concede to the inevitable, Standon Calling is standing firm. The organisers stated that they are confident the event will take place at the end of this month.
The final line-up was revealed this week to include headline acts Bastille, Hot Chip, Primal Scream and Craig David. They are joined by the likes of Jake Bugg, Mystery Jets, Squid, Dry Cleaning, Porridge Radio, Working Men's Club, Pigs x7, Lauran Hibberd and Bob Vylan.
Tickets available here.
Check out 'How Am I Still Alive?' from Lauran Hibberd on our Spotify Hot List!
Outbreak Fest unveil 2022 line-up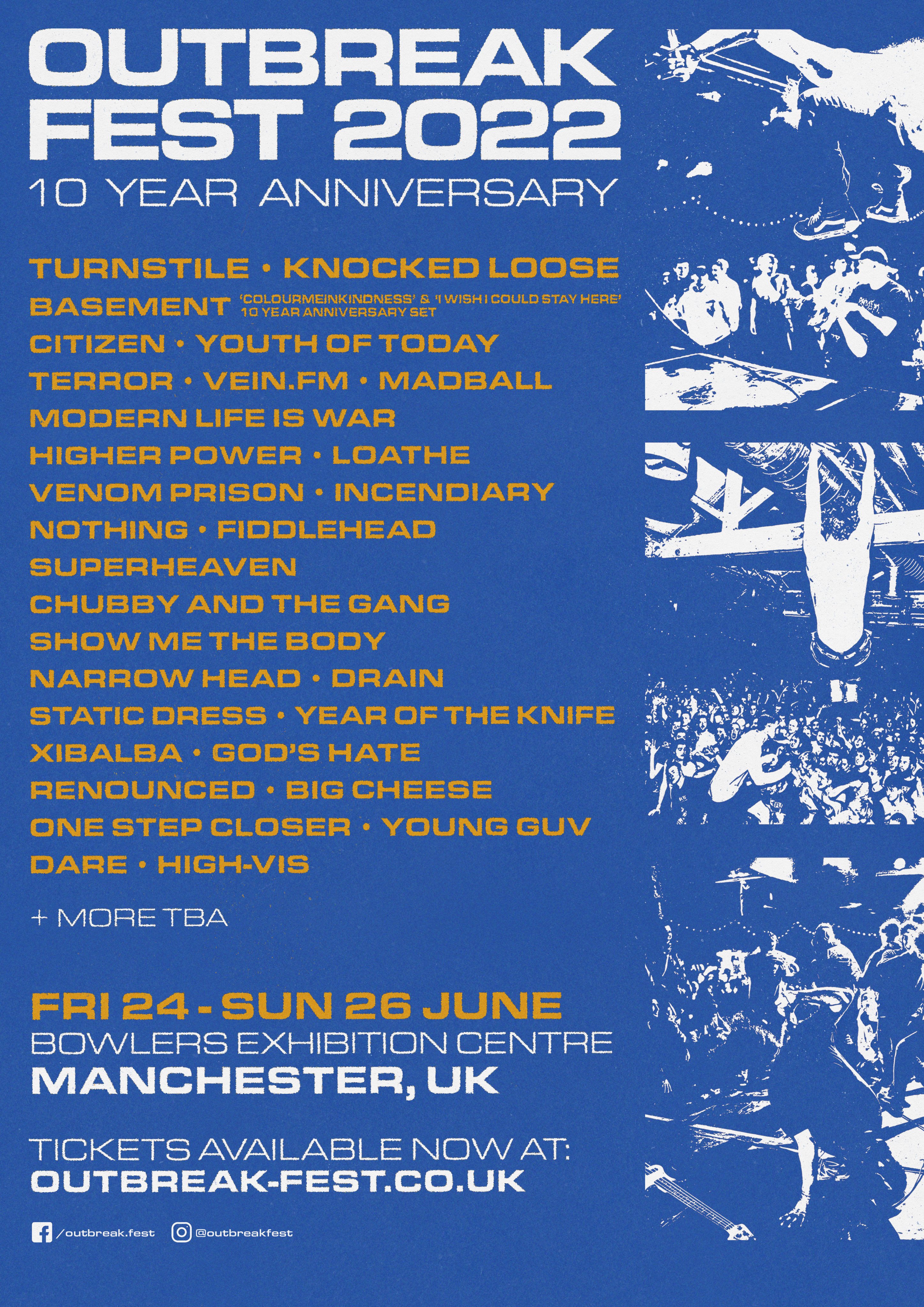 With the festival scene this year looking unstable, hope now turns to 2022, and this week Outbreak Fest announced an incredible line-up for next years edition.
The Manchester event will host Turnstile, Knocked Loose, Basement, Higher Power, Loathe, Venom Prison, Chubby And The Gang, Static Dress and many more across three days from 24-26 June.
Tickets here.
Read our review of Download Pilot Festival 2021
Sabaton set for UK Tour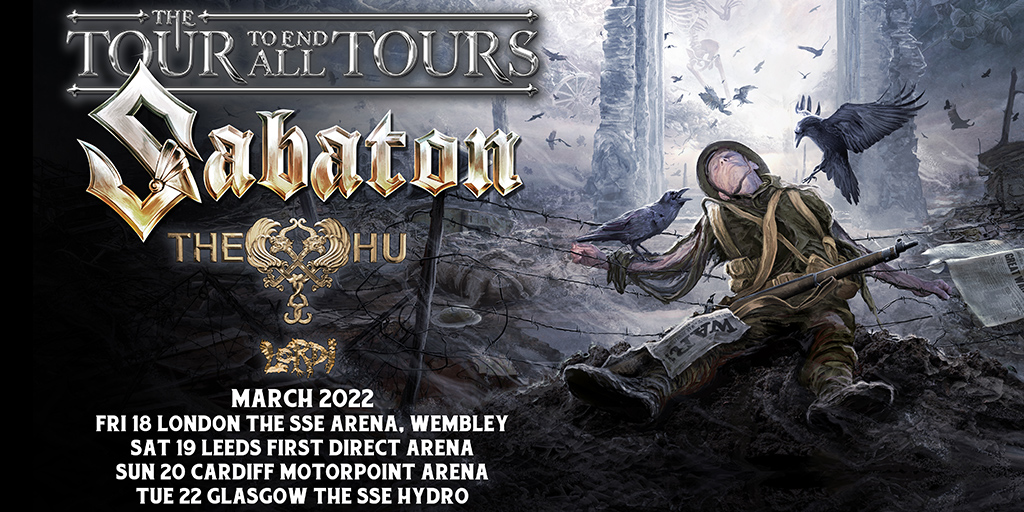 We turn our News Report now to the latest tour announcements. Sabaton have this week revealed the 'Tour to End All Tours' with special guests The Hu and Lordi. The trio will play four huge arena shows in the UK in March 2022.
Tickets will be here.
Gorjira announce huge UK Tour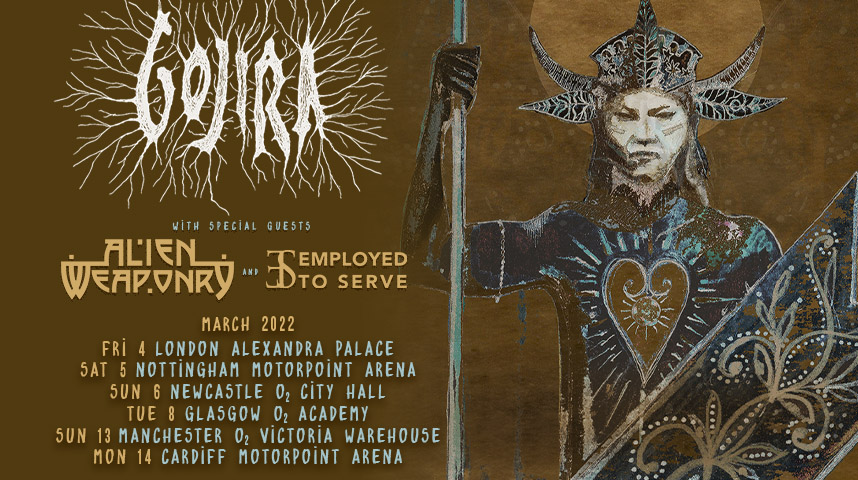 Another huge metal tour heading to large venues across the UK is set to feature Gojira and special guests Alien Weaponry and Employed To Serve. Playing there largest UK shows to date, Gojira will be heading to the likes of Alexandra Palace in March 2022.
Tickets here.
Press To MECO debut 'A Test of Our Resolve'
New music time now as we plough on through our weekly News Report. First up this week, a new single from Press To MECO. 'A Test of Our Resolve' comes ahead of the release of the bands upcoming album 'Transmute' on August 20th.
Pre-order here.
Listen to 'Gold' from Press To MECO on our Spotify Hot List!
Haggard Cat unveil 'Amateur Dramatics'
Another hard rocking outfit releasing new music this week has been Haggard Cat. Their latest single is called 'Amateur Dramatics' and you can listen above. Their new EP, 'Cheer Up' arrives on September 3rd.
Pre-order here.
Listen to 'Quit Your Jobs' from Haggard Cat on our Spotify Hot List!
The Hot Damn! debut first single 'Dance Around'
This week saw the release of the debut single from The Hot Damn!. A band packed with talent made up of members of The Amorettes, Tequila Mockingbyrd and Aaron Buchanan & The Cult Classics, 'Dance Around' gives a stunning glimpse of what is to come.
Check the single out here.
Introducing the Full Pelt Music 'Discover New Music' Playlist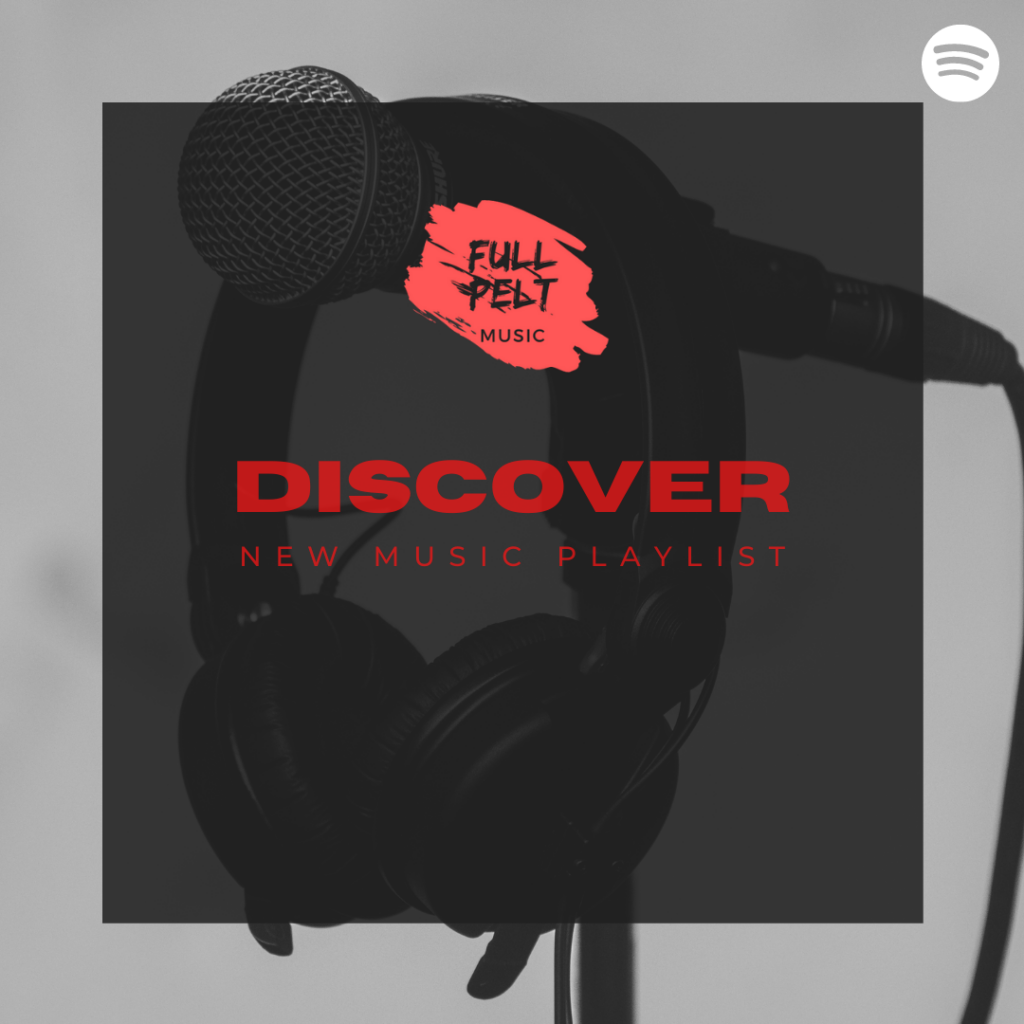 We at Full Pelt Music are proud to support new music and to that end we have just launched our brand new 'Discover New Music' Playlist on Spotify. Listen here.
To kickstart this new Playlist in style we have added 13 tracks from some of the hottest new bands on the planet. The first track added is the new single from The Islas – 'The Absence of You'. You can check out the track on Youtube below:
Other artists featured in the inaugural wave of additions are Smoke, Sister., One Step Closer, Planet Fatale, Hamish Hawk, Hardwicke Circus, Dead Nature, Modern Women, Nerves, Witch Fever and SCALPING.
The final addition of this first wave is the track 'Gravity' from punk rock outsiders Miss Vincent. The single precedes their debut album 'A Funeral For Youth' which arrives September 17th, and can be pre-ordered here. You can check out the video below:
Read our review of 'Below' from Beartooth
Share our News Report on Social Media
Check out The Full Pelt Music Podcast with guest Frank Turner