Every week we roundup the best music news from the past week!
Follow us on Social Media

The Hives unveil UK Tour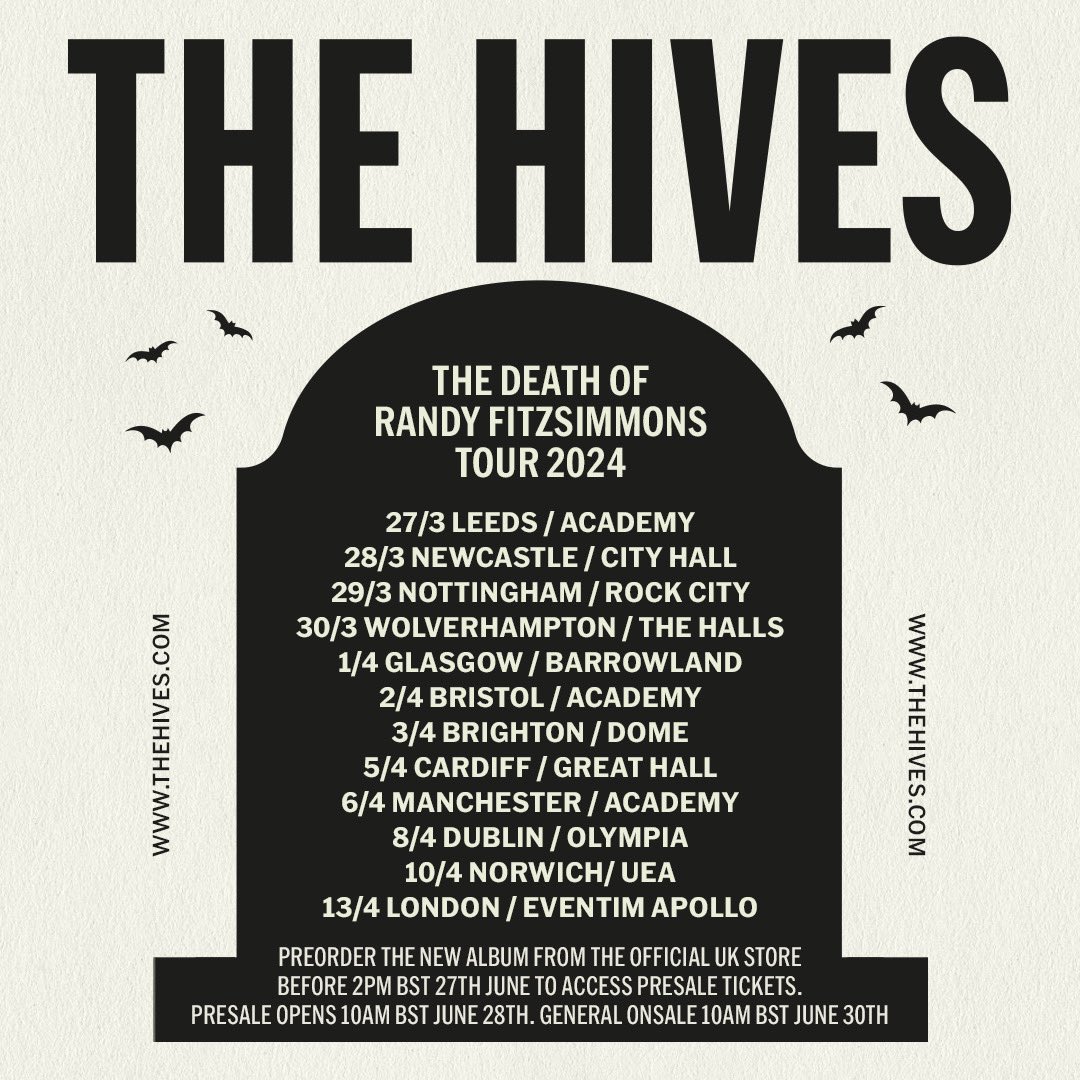 Welcome everyone to another edition of our weekly music News Report!
Fresh from conquering Glastonbury Festival, The Hives have a UK Tour set in the diaries for next year!
The band will release their latest album, 'The Death of Randy Fitzsimmons' on August 11th, and will take their new material on the road for a highly anticipated run of dates.
Pre-orders and tickets are here.
Read our review of Arctic Monkeys live in Coventry
The Amity Affliction announce return to UK
Sticking with tour announcements, The Amity Affliction are up next in our News Report as the band set in stone their 'Not Without My Ghosts' tour.
The band will play a small run of UK shows this December with support from Comeback Kid, Alpha Wolf and Mugshot!
Tickets are here.
Read our review of 'Not Without My Ghosts' from The Amity Affliction
Jared James Nichols announces UK Tour
Also announcing a new UK Tour this week was Jared James Nichols who will be hitting up venues in October.
Support will variously come from Doomsday Outlaw, Silveroller and Toby Lee with DeWolff playing as special guests at all shows.
Tickets are here.
Read our review of Download Festival

Badlands Lincoln Punk Festival reveals line-up
Some festival news this week at Lincoln Punk Festival Badlands reveals their 2023 line-up.
On the bill are previous 'Discover' New Music Podcast guests Pet Needs, Hell's Ditch, Guise, MOSKITO and Hannah Rose Platt!
Tickets are here.
Read our review of Pet Needs live in Norwich

Paul Rodgers shares 'Living It Up'
We move our News Report on now to the best new releases from the past week and we begin with the iconic talent of Paul Rodgers.
Rodgers has announced details of a new album, 'Midnight Rose', which is set for release on September 22nd.
You can listen to the first single from the album, 'Living It Up', above!
"My new album 'Midnight Rose' grew from sparks of ideas I had," says Rodgers. "The sparks developed into a raging fire when the band and everyone involved brought their absolute 'A' game. I think it is my best album to date, I like it. I hope you do too."
Pre-order your copy here.
Asking Alexandria share 'Psycho'
Asking Alexandria have shared their latest single, 'Psycho', which you can check out above.
The song comes from forthcoming album, 'Where Do We Go From Here', which is due to arrive later this Summer.
"'Psycho' is one of those songs that is talking about when you feel trapped inside your own head, trapped by your own vices and your own downfalls," explains guitarist Ben Bruce.
"Whether it's being stuck in a relationship that doesn't work for you, or feeling like you can't stop drinking or doing drugs, or maybe you're stuck in a job that you hate, and you're just battling yourself in your own head wondering 'why am I still here? Why do I keep doing these things?'. Ultimately, at the end of the day we all feel a little bit crazy…a little bit like a Psycho. It's just a fun song that we can all relate to, and stylistically we thought to ourselves 'how do we make a song that sounds like it could live on the 'Like A House On Fire' album, but also like it could live on the 'From Death to Destiny' album?'. So musically, from a writing standpoint, it was a really enjoyable experience to meld those two eras of Asking Alexandria together and see what that might look like."
More here.
Listen to 'Psycho' on our 'Hard & Heavy' Playlist
Trophy Eyes debut 'People Like You'
Trophy Eyes have released their brand new album, 'Suicide and Sunshine' and to coincide with the release the band debuted new single, 'People Like You', which you can check out above.
"'"People Like You", is a song about growing up poor in the rural New South Wales town of Mudgee while the school kids around him came from wealthy, well-adjusted families" says John Floreani. "It's me reflecting, and also firsthand memories of what was happening, like they're staring at the holes in my shoes, and the embarrassment and desire to belong, and not understanding why you don't," he explains. "It's like a protest against the idea of class and happy families."
Grab your album here.
Find the latest episodes of The Full Pelt Music Podcast!
Electric Callboy share 'Everytime We Touch'
This week also saw Electric Callboy share their version of 'Everytime We Touch', which you can check out above.
More here.
Read our review of Slam Dunk Festival
Sevendust debut 'Holy Water'
Our News Report continues with 'Holy Water', the brand new single from Sevendust, which you can check out above!
The track comes from upcoming new album, 'Truth Killer', which is due for release July 28th.
Pre-order your copy here.
Listen to 'Holy Water' on our 'Hard & Heavy' Playlist!
VEXED share 'Trauma Euphoria'
Next up in our News Report are VEXED. This week saw the band share new single, 'Trauma Euphoria', which you can listen to above!
Megan Targett on the track,: "Experiencing a traumatic event or grieving a major loss comes with a myriad of feelings. Denial, depression, anger and sadness are the most common ones you hear about. However, there is one that I've found nobody speaks of; Euphoria. Small moments of time where you forget that you're grieving and slip back into the person you were before the event. It's like a euphoric experience that's heightened by the fact your brain hasn't felt any hit of dopamine in such a long time.
However, that sudden realization when you remember the trauma and snap out of the high has you crashing 10X harder. Feelings of guilt and shame take over and you fall deeper into the dark depths of your depression and grief. This dark place becomes a safe space in your mind, as leaving it can cause more pain and isn't worth the fall. You can become addicted to suffering and this song is a love letter to it."
The track features on new album, 'Negative Energy', which is out now!
Grab your copy here.
Listen to 'Trauma Euphoria' on our 'Hard & Heavy' Playlist!
Oxymorrons share 'Graveyard Words'
There was also new music on offer this week from Oxymorrons who shared new single, 'Graveyard Words', which you can of course check out above.
The band has also announced that they will release new album, 'Melanin Punk' on October 20th.
When asked about the inspiration behind the track, Oxymorrons collectively explained, "It's about speaking with intentions. Words carry weight and you can manifest positivity but also negativity with the things you say – on the extreme side of the spectrum it could cost you your life. It's about the laws of attraction through words. The chorus sounds like a threat coming from an individual – like 'yo watch yer mouth or I'll f*ck you up' – but it was really written from the perspective of the universe/karma warning us humans. A small example is we try not to use the word 'hate' in our vocabulary when describing something we don't like. We're not always successful, but just trying to remove that word so that we don't attract hatred into our life and leave that portal open for hate to come through. You attract what you project, and we project positivity."

Pre-order your copy here.
Read our review of 'In Times New Roman' from Queens of the Stone Age

As always we conclude our News Report with the latest additions to our 'Discover' New Music Playlist!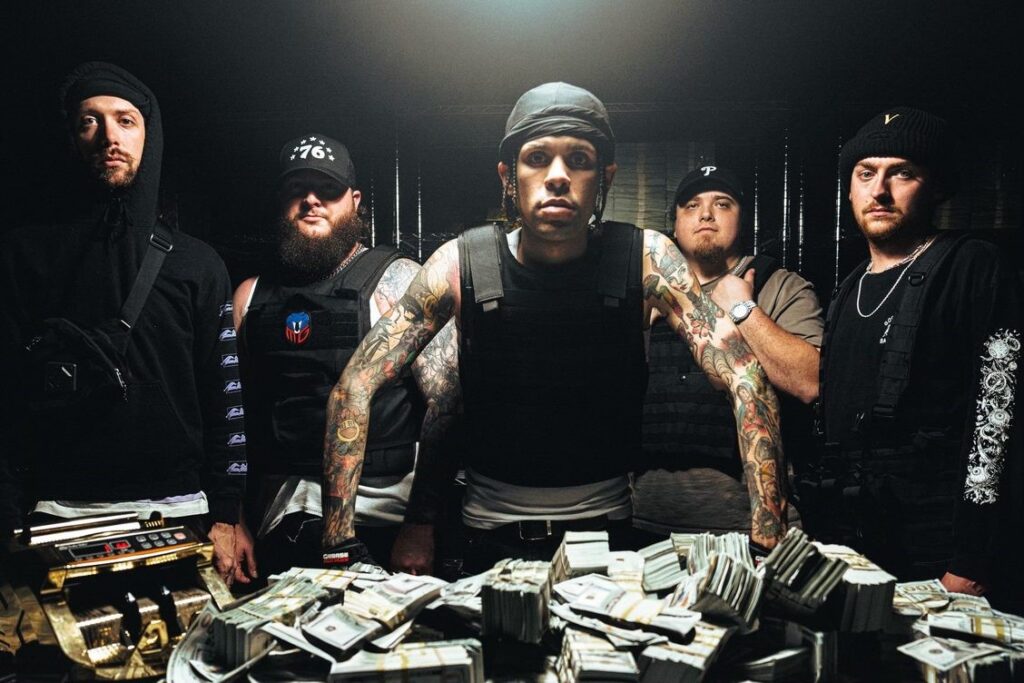 HourHouse – 'DO IT LIKE'
New Orleans-based quintet HourHouse share 'DO IT LIKE'!
"'DO IT LIKE' is about our impact on the rap metal genre as a whole and displays who we are as individuals in this group," says vocalist Milly about the track. "The verses are a multitude of street lingo mixed with ferocious screams. Lyrically, it starts as a recollection of world that surrounds them then turns into a mirror to the state of the world. Mentioning the violence and madness we all have to survive daily and that, for some, there isn't an escape."
EXTS – 'Happening'
Leeds based post-hardcore newcomers, EXTS have shared their new single 'Happening'.
"The lyrics for Happening capture the emotion of how overwhelming life events can feel and the uncertainty that they bring: "Is the end of the tunnel closed?"
Moreover, it's about the pursuit of finding light in suffocating darkness in times of real need yet being resolute in the face of adversity – as time inevitably marches forth… ticking away." – Vocalist, Jack Flynn.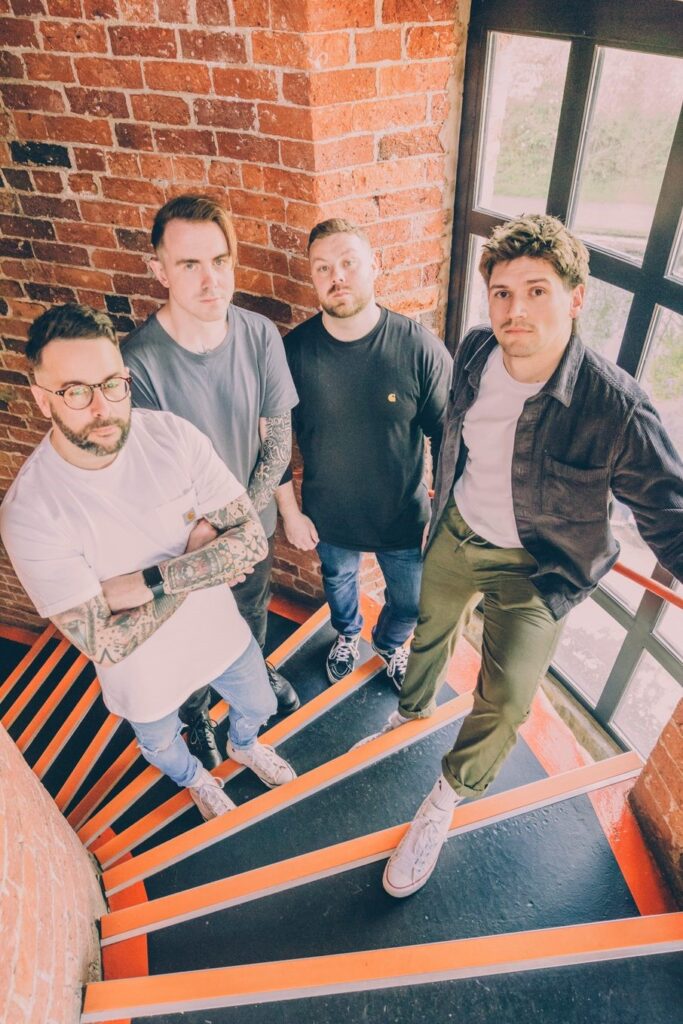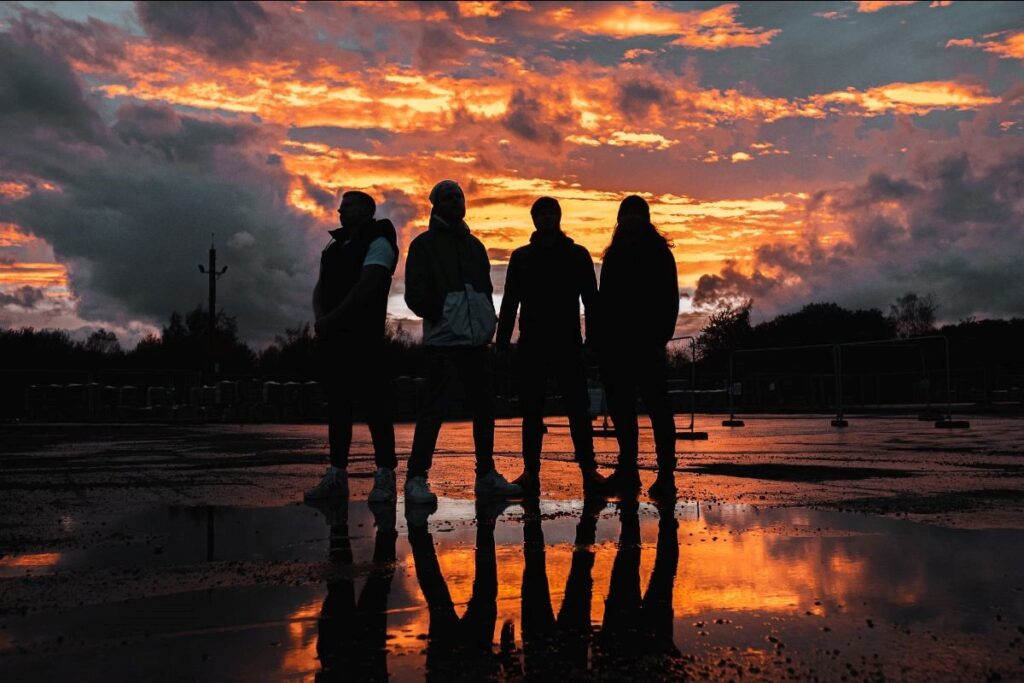 Waterlines – 'Prey'
Waterlines share their brand new single, 'Prey'!
Frontman Ben Mars:

"We want to keep pushing the boundaries of our style, adding a little more rap here and a sprinkle more EDM there! We're still heavy, but we never want to be pigeon holed, so we do what the fuck we want.

Lyrically this song is about reaching a breaking point and biting back. It's being backed into a corner and finally snapping. It's messy, visceral chaos."
Listen, Follow and Discover your new favourite act now with our 'Discover' New Music Playlist
Then find out the stories behind the songs on our 'Discover' New Music Podcast!
Share our News Report on Social Media