Every week we roundup the best music news from the past week!
Follow us on Social Media

Y Not Festival reveals line-up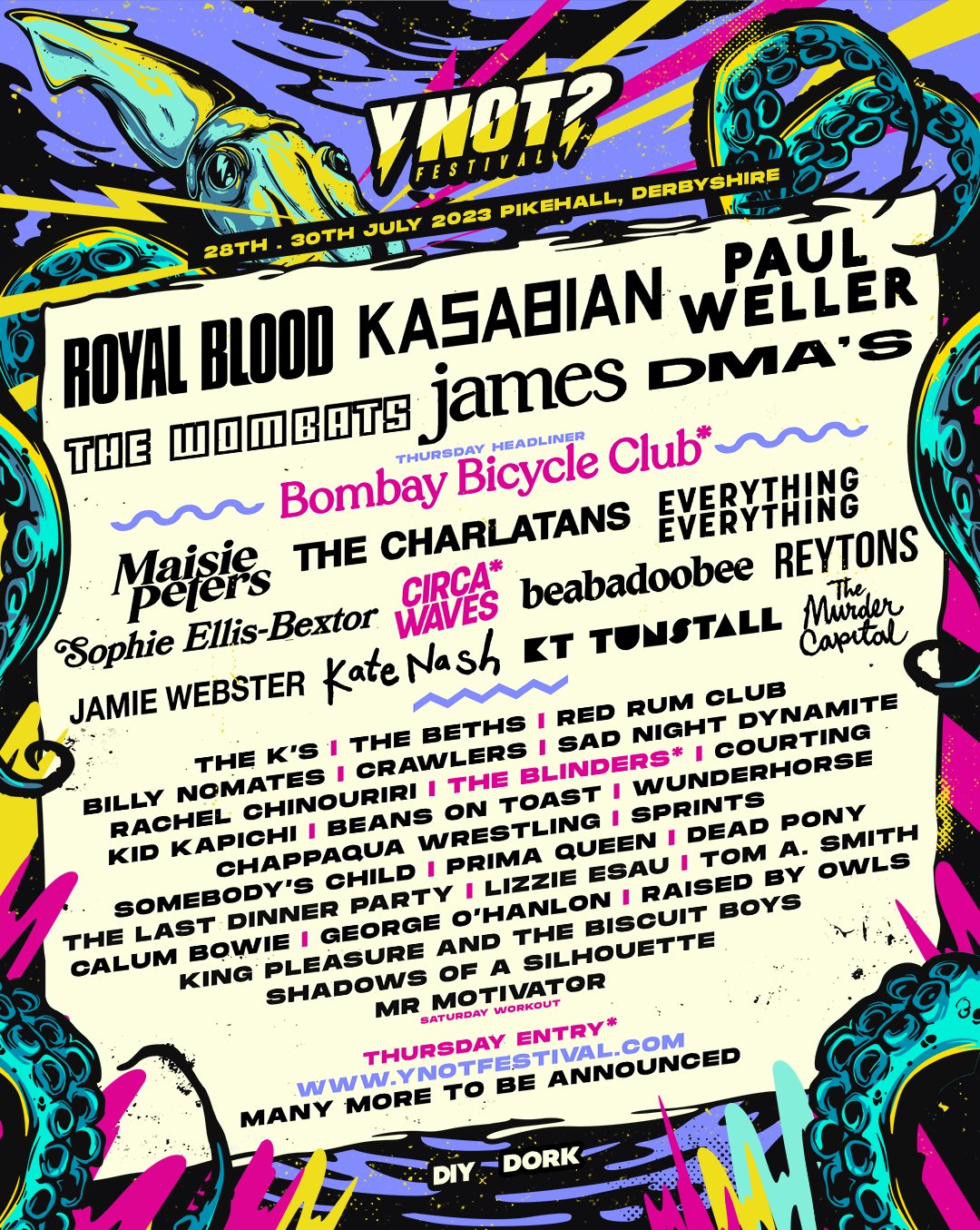 Welcome everyone to another edition of our weekly music News Report!
We start this week with the plethora of festival announcements from the past week and up first is Y Not Festival!
The Derbyshire event this week revealed that their 2023 headliners will be Bombay Bicycle Club (Thursday), Royal Blood, Kasabian and Paul Weller.
They will be joined by the likes of The Wombats, James, DMA's, The Charlatans, KT Tunstall, The Murder Capital, Kid Kapichi and Beans On Toast.
Tickets are here.
Read our review of Y Not Festival 2022
Truck Festival line-up is here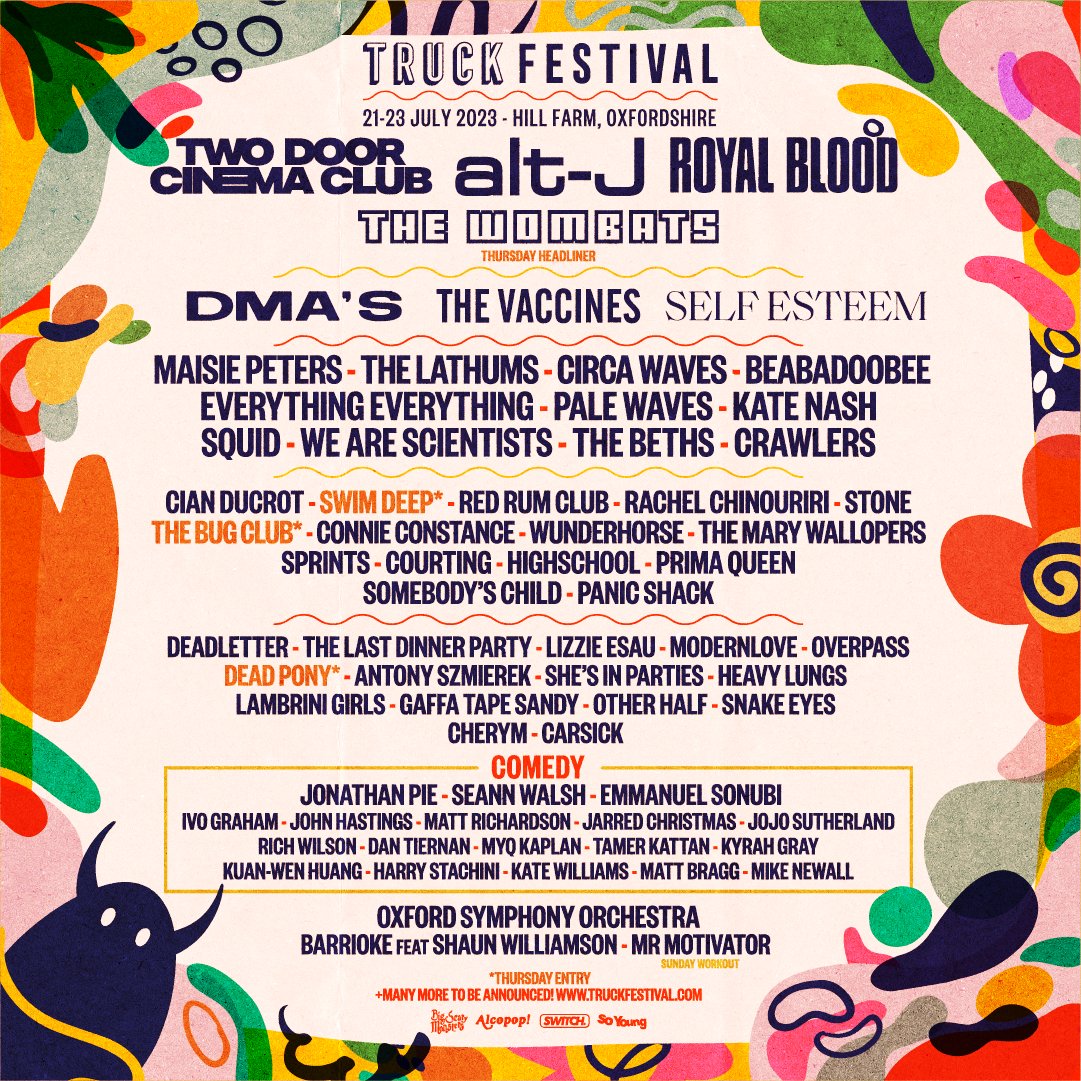 Over to Oxfordshire next for Truck Festival where Royal Blood again top the bill alongside Two Door Cinema Club, alt-j and Thursday headliner The Wombats.
They'll be joined by acts such as DMA's, The Vaccines, Self Esteem, Circa Waves, Pale Waves, Squid, We Are Scientists and more.
Tickets are here.
Read our review of Royal Blood live in London
Tramlines unveil line-up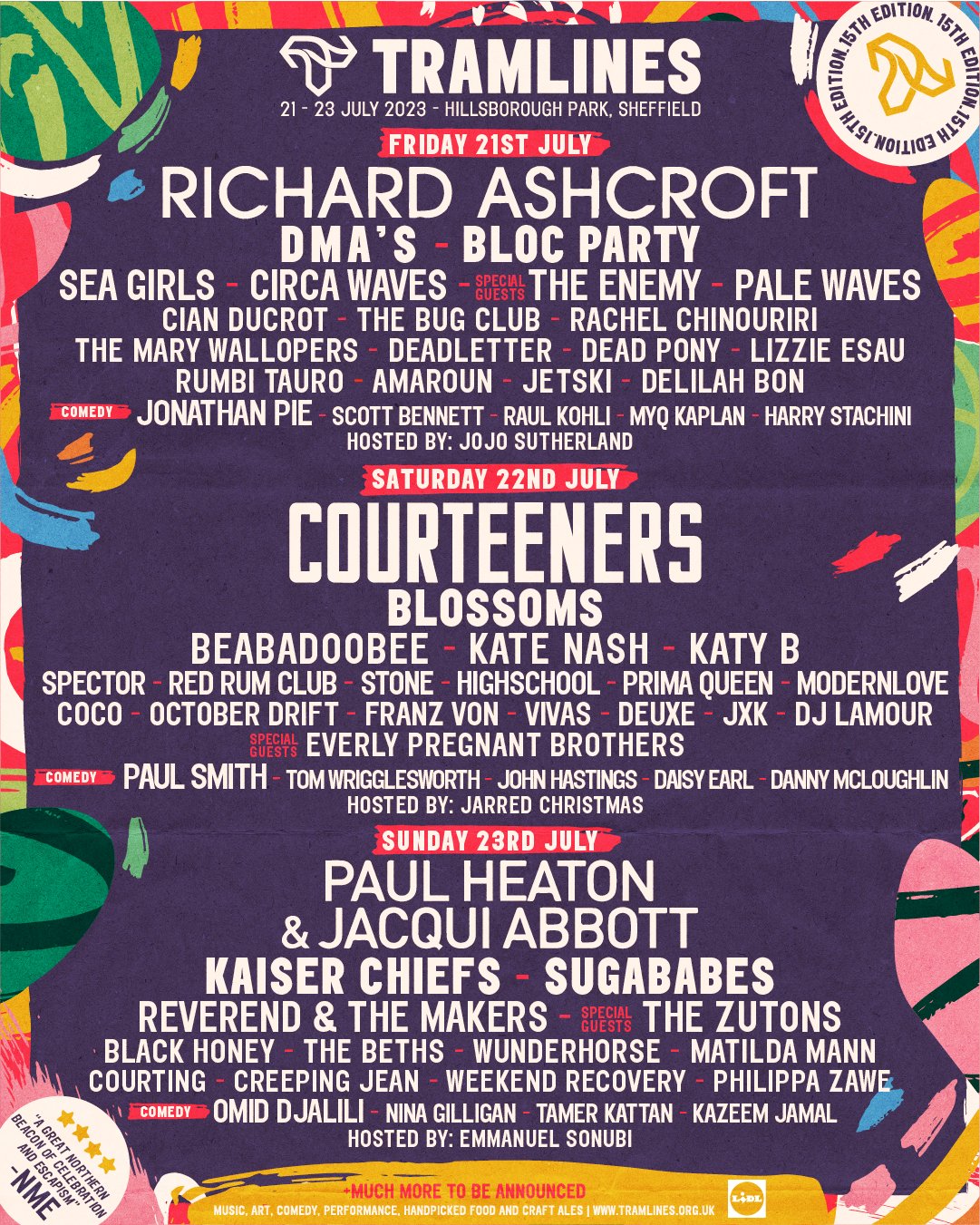 To Yorkshire next and Sheffield's Tramlines returns to Hillsborough Park this July with a huge line-up including headliners Richard Ashcroft, Courteeners and Paul Heaton & Jacqui Abbott.
Also on the bill are DMA's, Bloc Party, Blossoms, Kaiser Chiefs, Sea Girls, Circa Waves, The Enemy, Pale Waves, The Zutons, October Drift and Black Honey!
Tickets are here.
Read our review of 'Unwanted' from Pale Waves
2000trees had 50 new acts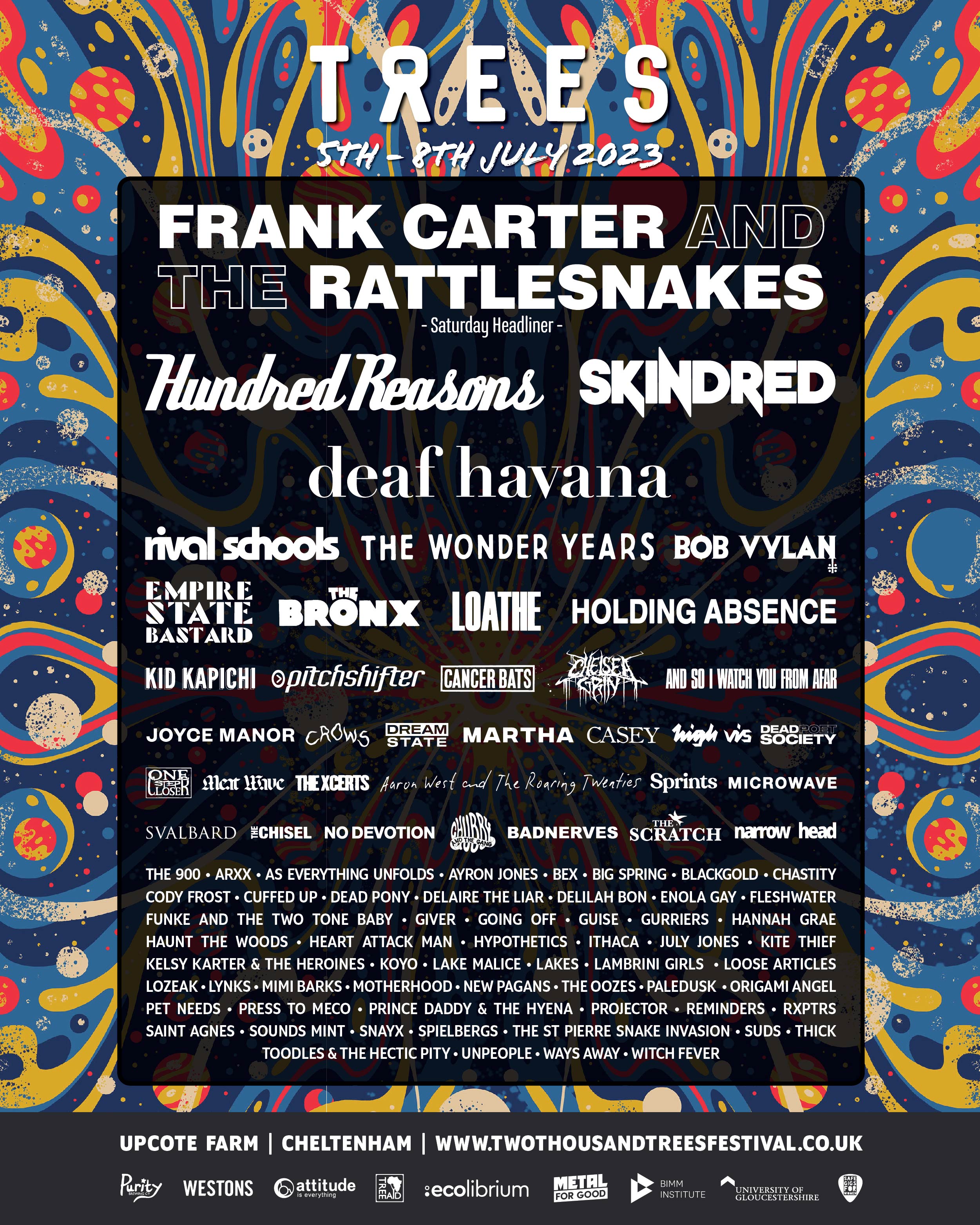 The line-up announcements come thick and fast in our News Report this week with 2000trees also adding a further 50 bands to the line-up including the mighty Skindred!
Deaf Havana, The Bronx, Empire State Bastard, Kid Kapichi, Lynks, The Xcerts and many more also join the like up topped by Frank Carter & The Rattlesnakes!
Tickets are here.
Read our review of The Xcerts live in Cambridge
Splendour drops first names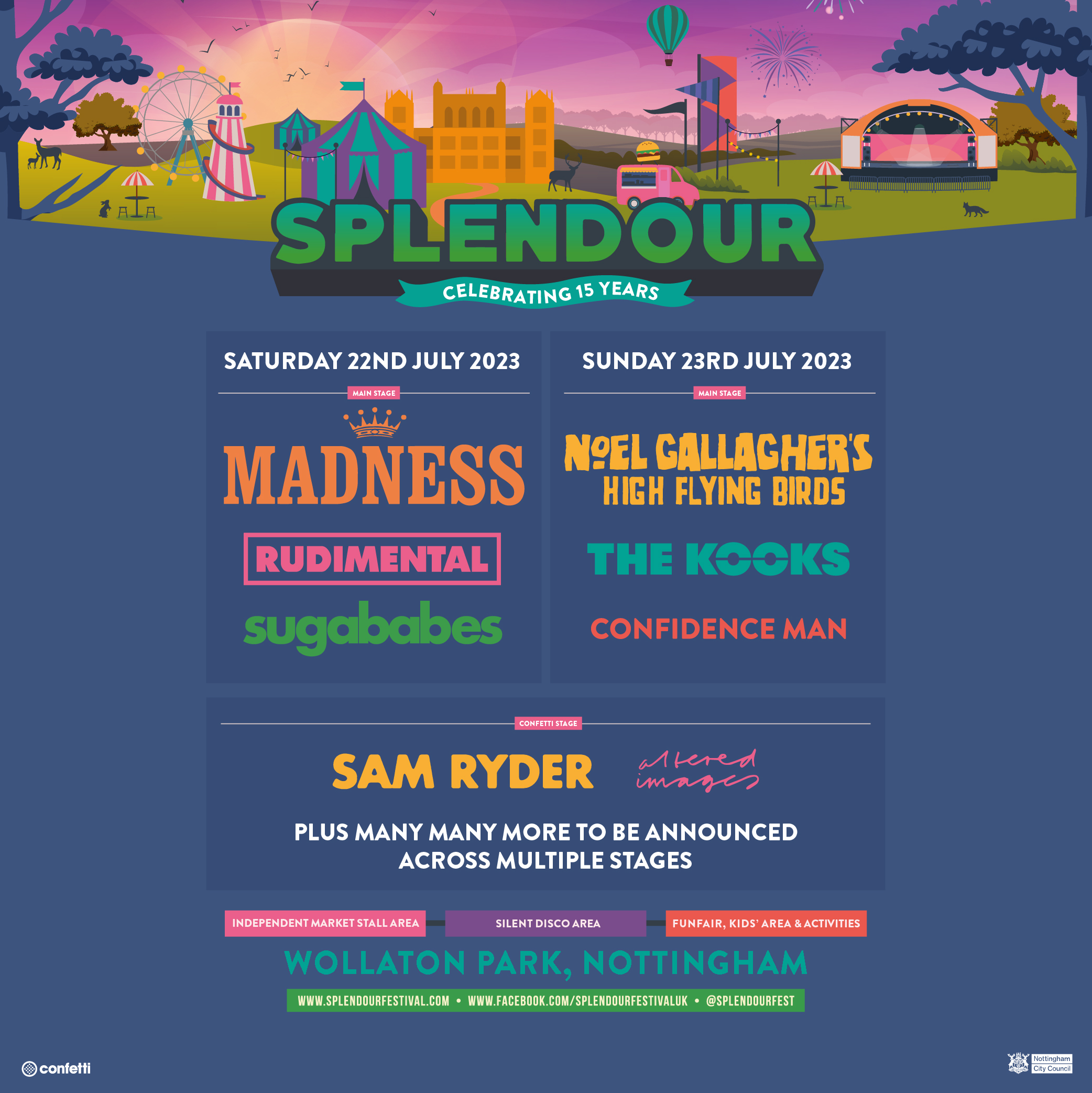 Wollaton Park in Nottingham will once again host Splendour Festival this July. The festival this year will be headlined by Madness and Noel Gallagher's High Flying Birds. Also playing will be the likes of The Kooks.
Tickets are here.
Read our review of Neck of the Woods Festival
Beautiful Days reveal line-up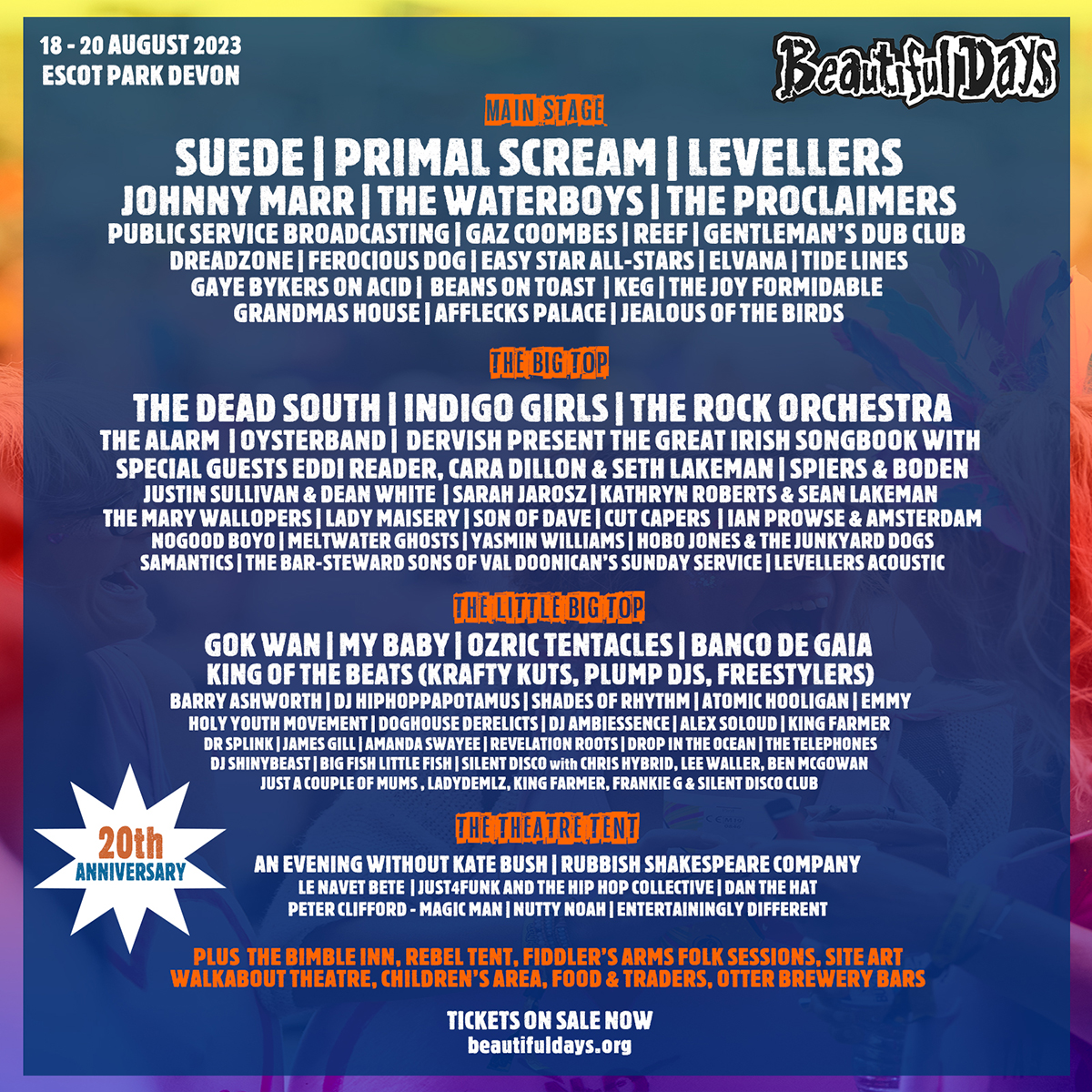 Yes with all these festival announcements in our News Report this week, we are set for some Beautiful Days next summer! Headlining that very event will be Suede, Primal Scream and Levellers.
Also playing will be Johnny Marr, The Proclaimers, Gaz Coombes, Reef, Ferocious Dog, Beans On Toast, The Joy Formidable and many more.
Tickets are here.
Watch Episode Episode 3 of The Full Pelt Music with guest Beans On Toast
Cambridge Folk Festival reveal first names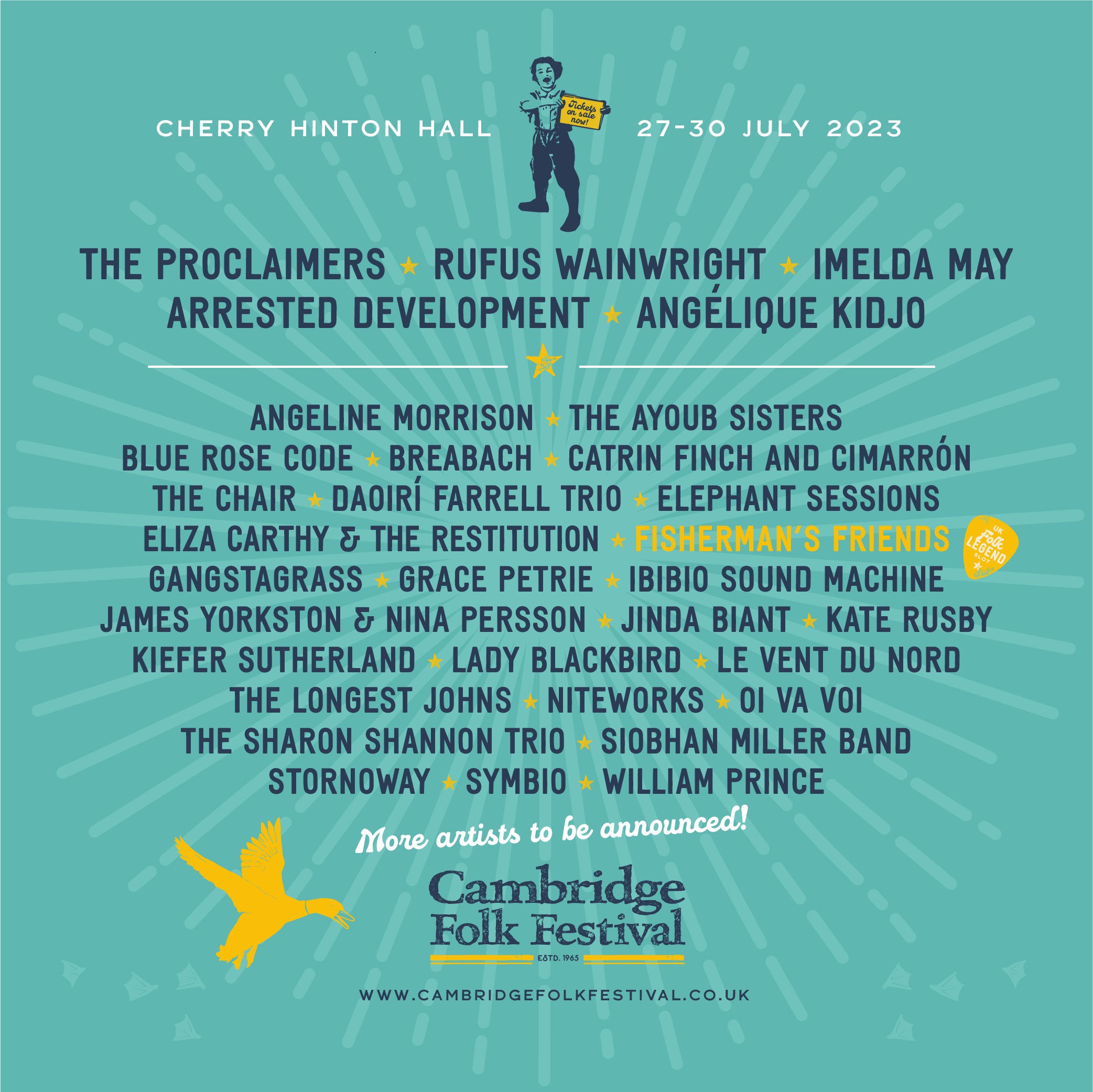 The fantastic Cambridge Folk Festival has also revealed their names this week with The Proclaimers, Rufus Wainwright, Imelda May, Grace Petrie, Kiefer Sutherland, The Longest Johns and Stornoway all set for Cherry Hinton Hall.
Tickets are here.
Find Full Pelt Music on Youtube
Teddy Rocks shares full line-up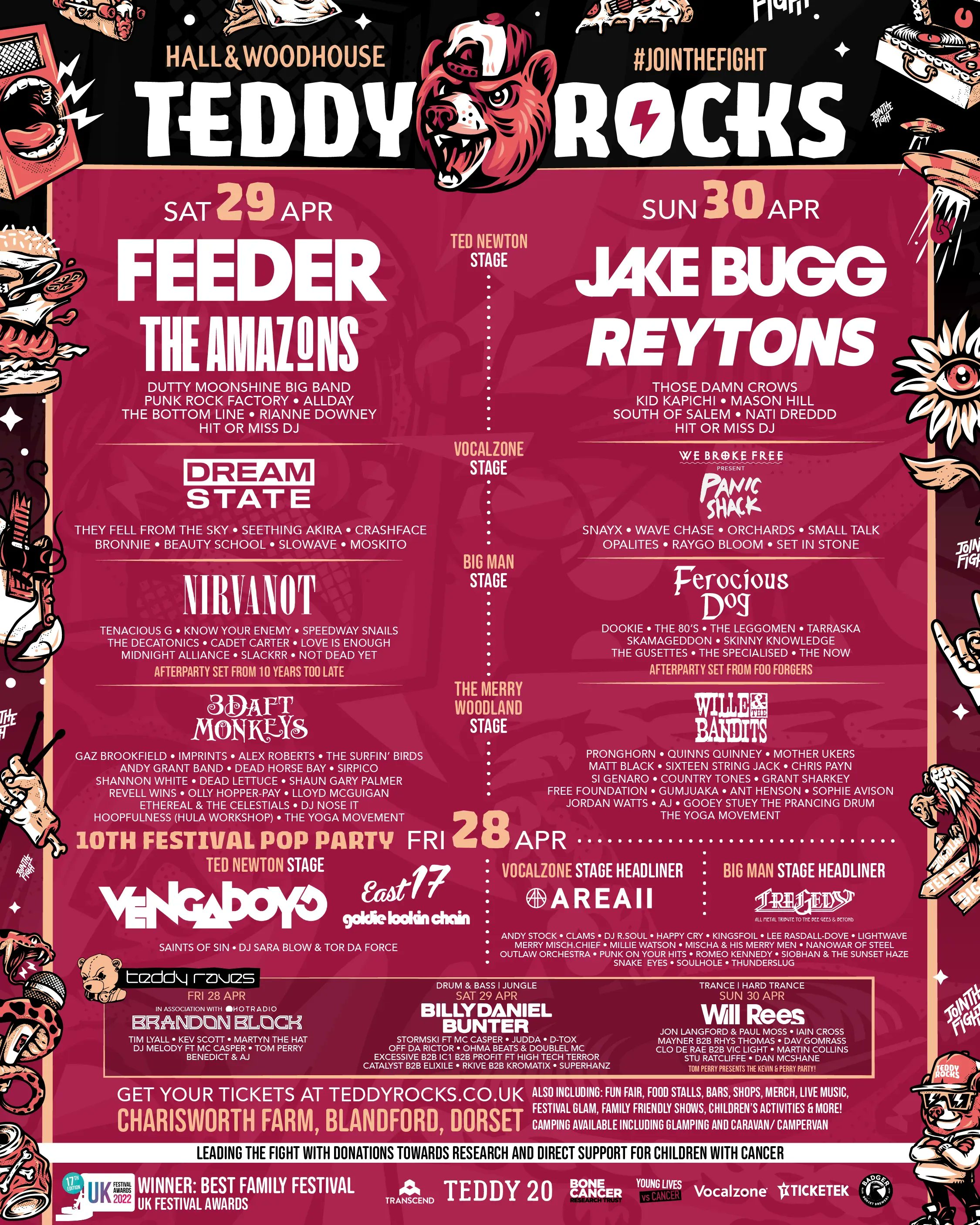 Teddy Rocks, which takes place in Dorset and helps to raise money towards research and direct support for children with cancer, set their full line-up this week.
Newly announced acts like Ferocious Dog join a bill featuring Feeder, Jake Bugg, The Amazons, Those Damn Crows, Kid Kapichi, Mason Hill, Dream State and MOSKITO.
Tickets are here
Watch Episode 10 of our 'Discover' New Music Podcast with guests MOSKITO
Teenage Cancer Trust shows return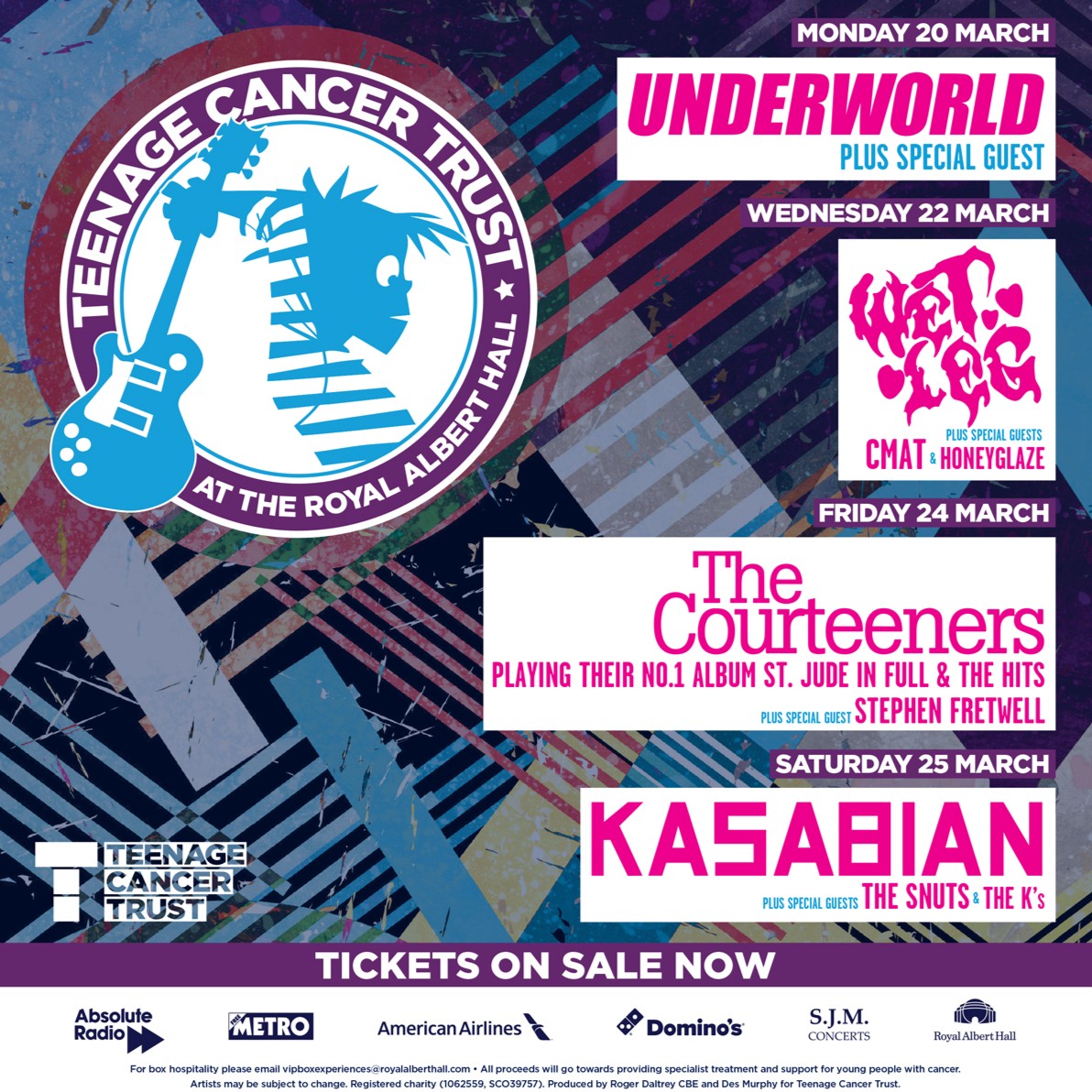 The traditional Teenage Cancer Trust shows at the Royal Albert Hall will once again return in 2023 with headline acts Underworld, Wet Leg, Courteeners and Kasabian.
Tickets are here.
Read our review of Kasabian live in Norwich

The Who announce new shows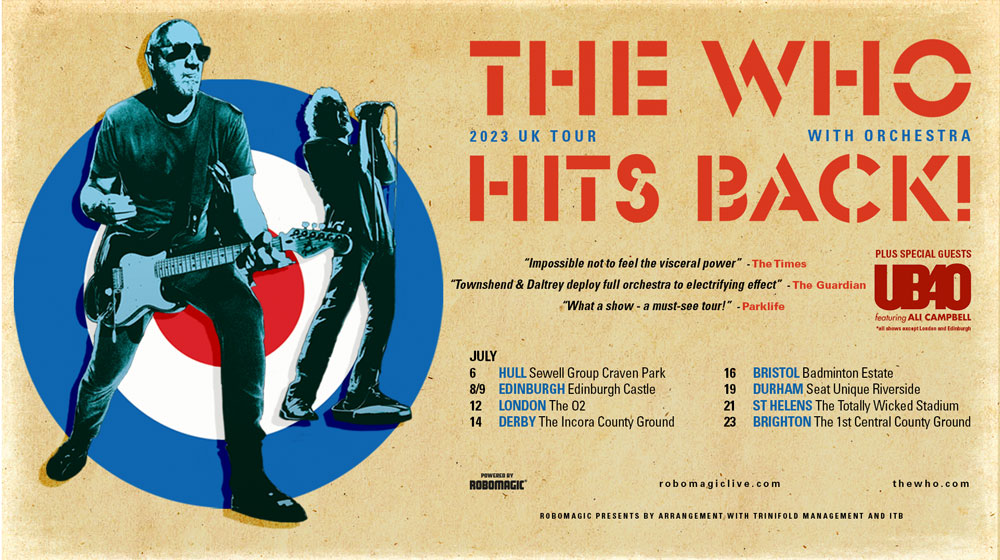 We move our News Report over now to the best tour announcements from the past week. First of all is the above mix of dates from The Who.
The iconic group will be accompanied by an orchestra and support on most dates will come from UB40.
Performing with The Who and an orchestra had been a long-held ambition for singer Roger Daltrey "Having not toured the UK for six years, it's great that at this time of our careers we have the chance to go to places that are not on the usual touring map Edinburgh Castle and Derby, as well as the other cities across the country that we haven't been to for decades, will make this very special for me. This opportunity will give our UK Who fans the chance to hear our current show, which, with the addition of an orchestra, takes our music to new heights."
Pete Townshend "Roger initially christened this tour with an orchestra Moving On! I love it. It is what both of us want to do. Move on, with new music, classic Who music, all performed in new and exciting ways. Taking risks, nothing to lose. I'm really looking forward to bringing this show to the UK."
Tickets are here.
Gary Numan set for special London shows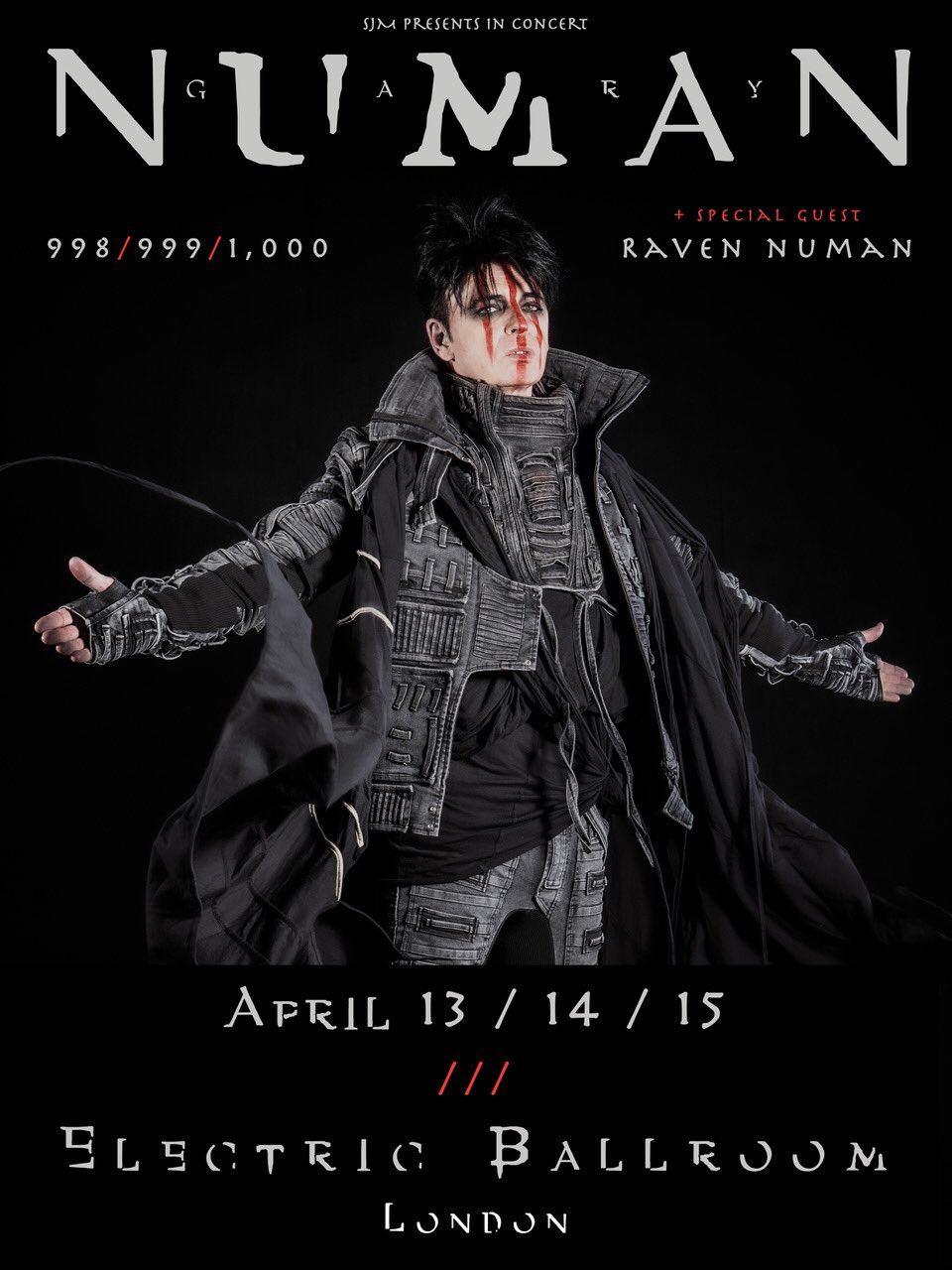 Another musical icon, Gary Numan, will be playing three very special shows at the Electric Ballroom in Camden this April.
Revealing the dates, Numan said "In my career I have played, so far, 997 Gary Numan shows. To celebrate reaching the 1,000 milestone I'll be playing three shows, 998, 999, and 1,000, at the Electric Ballroom in London on April 13th, 14th and 15th. These will obviously be special nights for me, but made all the more so as my daughter Raven will be the support. Raven has finished writing her first album which is currently being recorded with, and produced by, Ade Fenton. For me to be able to celebrate these three momentous shows with the fans who have made it all possible, and for those same nights to be Raven's first ever three shows playing her new music, is almost more than my tiny heart can stand. I hope to see you there."
Tickets are here.
Read our review of Gary Numan live in Norwich
Jamie Lenman announces Spring Tour
Jamie Lenman had a big news week with details of a Spring Tour accompanied by the news that a new EP, 'Iknowyouknowiknow', is set for release on May 5th.
That news has included the debut of new single, 'Words of Love', which you can check out below.
Commenting on the new track, Lenman says: "'Words Of Love' is a very old song that I've been trying to get on a record since some time between the second and third Reuben albums, but it never fit anywhere until now. Even so, I still had to shave off a few of the post-hardcore edges to make it fit with this project, so if you think you can hear a little mid-noughties vibe in there, that's why. For a long time this was on rough track listings for the album, but in the end we decided it would be nice to give it a starring role on the EP instead—otherwise it would have been fighting for attention."

"Thematically it's about somebody's reaction to a past infidelity, their inability to get over it or even recognise their own culpability. In that way it's very much the flip side of 'Let's Stop Hanging Out', where the person is reacting to the same situation in a much more accepting way. In fact, I wrote the middle eight section at the same time I wrote LSHO, when I was in college. So they share some of the same DNA."
The new single comes with a new video, once again directed and filmed by Lenman live band guitarist and visual collaborator Jen Hingley.
"The video came out of nowhere, because we'd had the tour and then Lenmania and then Christmas to deal with," explains Lenman of the concept. "Suddenly it was the first week of January and we needed it the next week. I said to Jen on the Sunday night: 'We're gonna drive up to Manchester on Tuesday morning and drive back home the same day—we'll have about six hours in between, so let's just book a room, fill it full of lights and instruments and see what happens!'"
Pre-orders, tickets and all things Lenman are here.
Watch Episode 13 of The Full Pelt Music Podcast with guest Jamie Lenman
October Drift set new UK Tour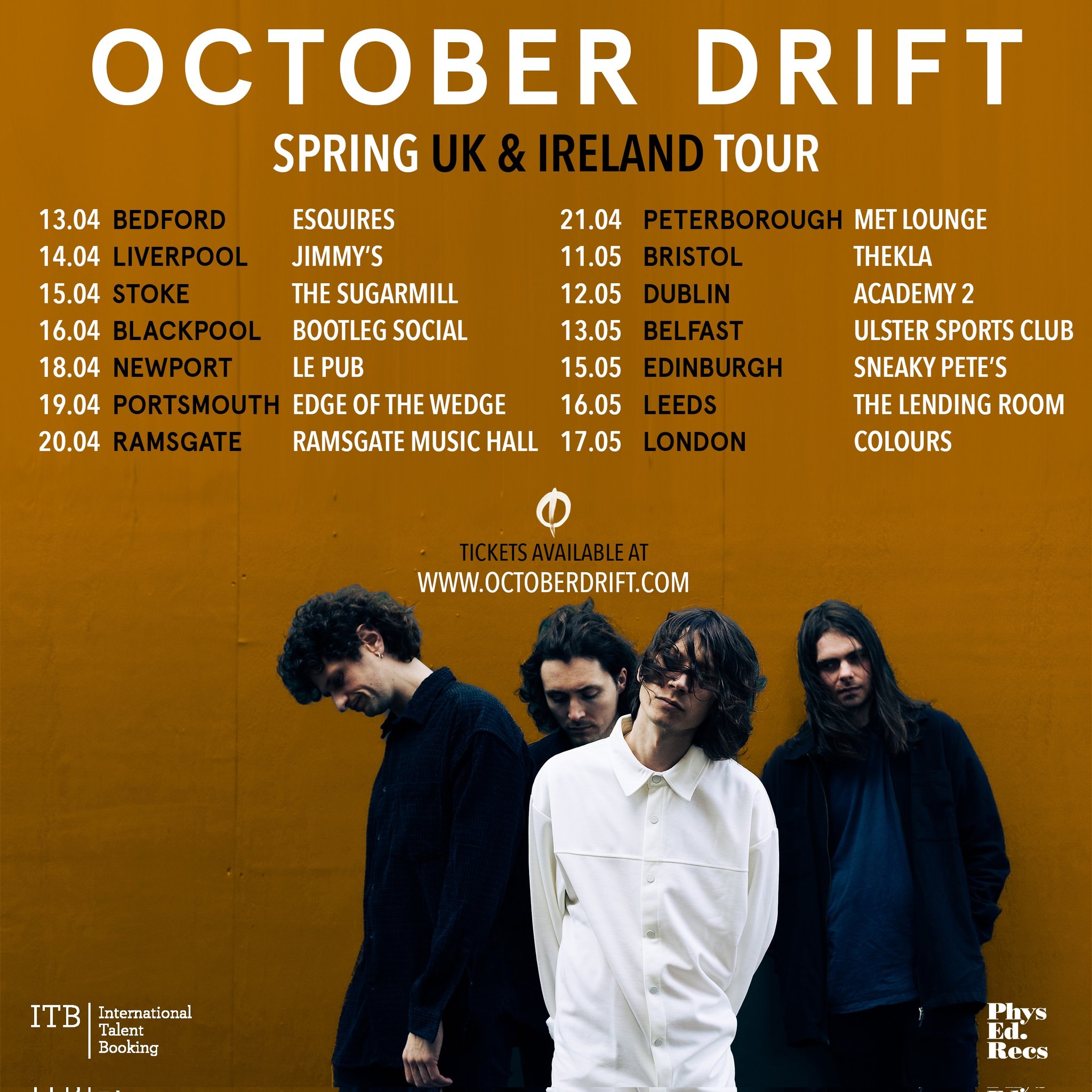 The final tour announcement in our News Report this week comes from the unstoppable October Drift! As the band continue to celebrate the release of their sophomore album, 'I Don't Belong Anywhere', the group have revealed a fun of dates in April/May.
The band said, "Over the moon to announce our Spring headline UK tour dates and our first ever headline shows in Ireland and Northern Ireland. This is going to be our biggest an best tour yet".
Tickets are here.
Watch Episode 10 of The Full Pelt Music Podcast with guests October Drift

Black Stone Cherry debut 'Out of Pocket' video
Our News Report looks now at the best new releases from the past week!
Coinciding with their UK Tour, Black Stone Cherry have debuted the video for their new track, 'Out of Pocket', which you can listen to above!
More here.
Read our review of Black Stone Cherry live in Birmingham!
Hundred Reasons share 'So So Soon'
Hundred Reasons will imminently release their first new album in 15 years as 'Glorious Sunset' arrives on February 24th.
This week the band shared the final pre-release single, 'So So Soon', which you can check out above.
Frontman Colin Doran who had the following to say about the sentiments behind their latest song:

"My 7-year-old son has Cerebral Palsy and goes to a mainstream school. The school he attended at the time of writing this (he's at another school now) was pretty bad and hid information, lied, and generally did a terrible job of looking after my son and his needs. They always gave the impression that things were fine but effectively were just making sure they were OK by covering up issues. My son is the light of my life and beyond incredible every single day and I wanted to draw light on how people with disabilities are still treated terribly in society by people who should just be better educated, more understanding, thoughtful, and kind."
Pre-order your copy here.
Listen on our Spotify Hot List!
Yonaka debut 'Panic'
Next up in our News Report is 'Panic', the latest track from the sensational Yonaka! You can listen to the new song above.
More here.
Read our review of 'Seize the Power' from Yonaka
Dream State debut 'Chain Reactions'
There was more new music forthcoming this week from Dream State in the form of 'Chain Reactions', which you can listen to above.
The track is part of their new EP, 'Untethered', which is available to stream now!
Listen here.
Listen on our 'Hard & Heavy' Playlist!
Stand Atlantic unleash 'kill[h]er'
Next up in our News Report is 'kill[h]er', the brand new track from Stand Atlantic, and of course you can listen above!
"Self sabotage is a bitch," states Bonnie Fraser. "Self doubt kills and denying good and genuine parts of yourself because you've been conditioned to think they're not good enough is a form of murder. it's a reminder to myself not to give in to that shit. personal growth is important but don't deny who you are. sometimes i find myself thinking back to who i used to be and missing that person."
More here.
Listen on our 'Hard & Heavy' Playlist
Dub War share video for 'Celtic Cross'
Ahead of their upcoming UK Tour, Dub War have shared the video for their track, 'Celtic Cross', which you can check out above. Their latest album, 'Westgate Under Fire', is out now!
The band comment:

""Celtic Cross" sends out a message of defiance and hope, and features the amazing drummer Tanner Wayne, who many of you will recognise from the Swedish heavy metal band In Flames. From 1st March, we will be touring England and we'll be hitting some great intimate venues – come and see what we got to say!"
Tickets and more here.
Listen on our 'Hard & Heavy' Playlist!
From Ashes To New share 'Nightmare'
Continuing the slew of great new releases in our News Report this week is 'Nightmare', the latest single from From Ashes To New, which you can check out above.
The track comes from their as-yet-titled fourth album due out this summer.
"Betrayal by someone we trust happens to the best of us," says Danny Case. "We befriend someone, let them in, build a connection and then all of a sudden they turn into someone unrecognizable. Someone you once trusted and cared for so deeply is now a backstabbing enemy. In a heartbeat, the person you once thought you knew is now gone. There aren't many things in life that cut quite as deep as betrayal. Erasing that person from your life and moving forward is the only way to wake up from the nightmare."
More here.
Read our review of Shinedown live in London
Slow Readers Club share new single 'Lay Your Troubles On Me'
There was also new music on offer this week from Slow Readers Club as they shared their latest single, 'Lay Your Troubles On Me', which you can check out above.
The band commented, "'Lay Your Troubles On Me' was born out of a jamming session in our rehearsal room. We were jamming around the verse idea at rehearsals and then went for a brew break. When we came back we started on another idea but soon realised it was the same notes but with a completely different groove and feel. We didn't want to lose either version and we loved the idea of the tune getting progressively louder and intense so we combined them. Working on this one in pre-production Joe helped us make the crescendo work well with a cool synth sound.
Lyrically it's a song about recognising someone going through difficulties, reaching out and offering support. The vocal melody mostly came in the practice room but the high melody 'hold on for dear life the ones you love' over the crescendo came in the studio."
The track features on upcoming album, 'Knowledge Freedom Power', which is out February 24th.
Pre-order your copy here.
Read our review of Pet Needs live in Norwich
Hamish Hawk debuts 'Rest & Veneers'
Hamish Hawk will release new album, 'Angel Numbers' on 24th February and this week saw Hawk share new single 'Rest & Veneers' with Samantha Crain.
Hamish had the following to say about the themes behind the song:

"Rest & Veneers is a love song, in the softer, quieter sense of the phrase. It doesn't deal in high romance, in grand gestures, or the movements of celestial bodies. It's about the everyday kind of love and affection that shows itself in those small kindnesses, those spared thoughts and graces between friends. It's new territory for me lyrically, and it takes me to a really good place when I listen to it, plus I'm in awe of Samantha Crain. The song is a relaxed moment on the record, and I'm so pleased its getting its own time to shine."

Samantha Crain also commented on their collaboration:
"When Hamish sent me this song, I was absolutely floored. This is the kind of song I would have wanted to write. Such a simple subject matter but it really explores the complexity within that seemingly simple emotion. It's my favorite song I've ever gotten to collaborate on a recording of."
Pre-order your copy here.
Beans On Toast debuts 'Back out on the Road'
Beans On Toast will be back out on the road very soon, so this week he aptly shared his new single, 'Back out on the Road'. You can listen to the track above!
Tickets and more here.
Watch Episode 3 of The Full Pelt Music Podcast with guest Beans On Toast
Stay Free share 'Be Yourself'
Closing out this section of our News Report this week is 'Be Yourself', the latest single from Stay Free, which you can listen to above.
The track is described as "an anthem about avoiding the all of the pressure the world and the media put on you to be a certain way and to just follow your own heart and be true to your authentic self.".
More here.
Listen to our 'Discover' New Music Playlist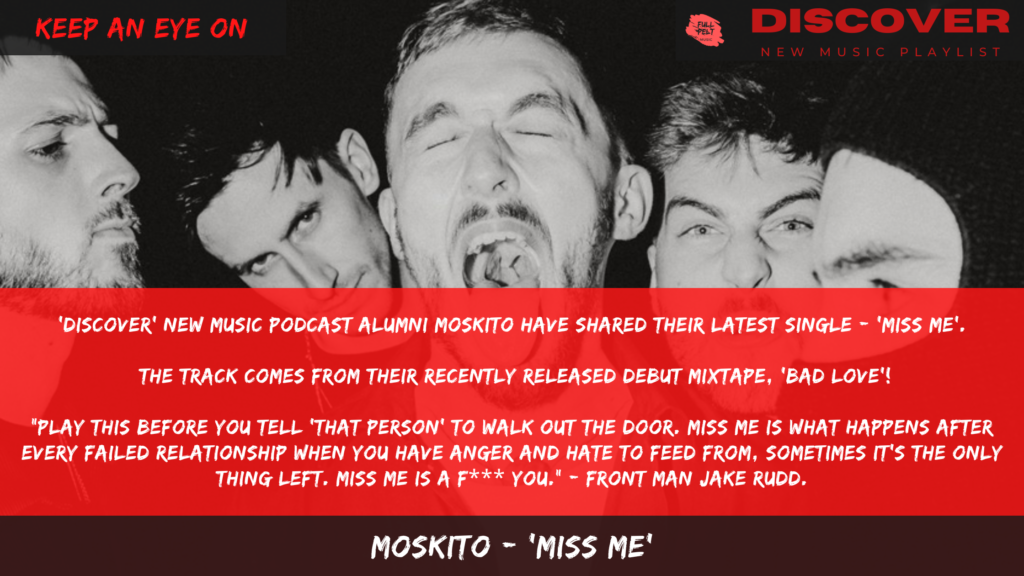 Watch Episode 10 of our 'Discover' New Music Podcast with guests MOSKITO

As always we conclude our News Report with the latest additions to our 'Discover' New Music Playlist!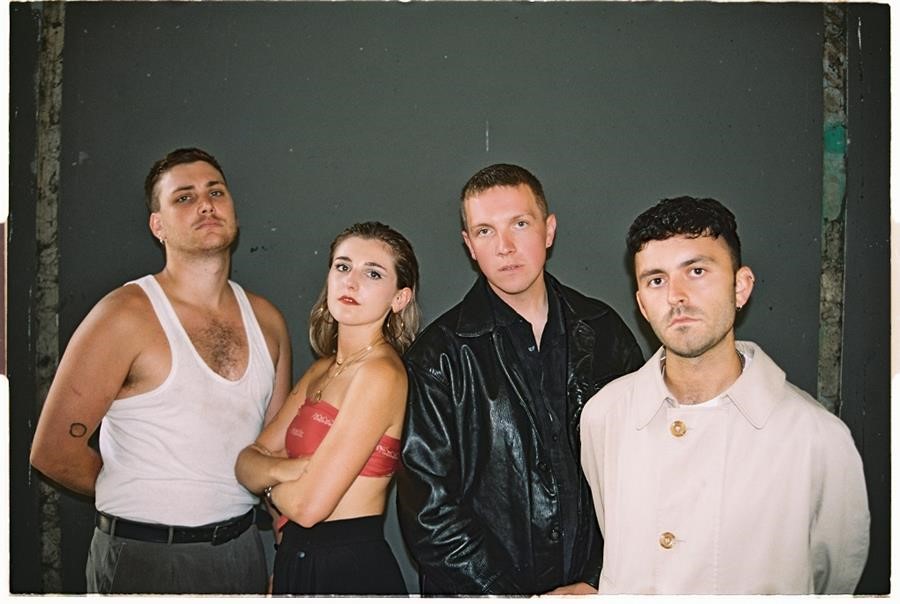 Chappaqua Wrestling – 'Wide Asleep'
Chappaqua Wrestling have announced their debut album, 'Plus Ultra', will be out April 14th and shared new single 'Wide Asleep'.
The bands says, "Wide Asleep is a complaint to ourselves for being consumed by the echo chamber of social media. Our mobile phones are the portal which lead us to misread and miscommunicate stories and topics, often leaving us more confused than we were in the first place. Wading through muddled points of view, mistargeted ads, senseless airtime of the Royal family, weddings of friends you'd rather forget, addictively numbing reels, leaving us blinded by a little hand-sized screen. It makes us detached and unmoved by anything, all whilst being asleep to the world around us. Hopefully, our preaching will teach us something ourselves as we try to focus on the present."

Continuing about the album they say: "Plus Ultra documents the journey through our friendship, from school to where we now find ourselves commenting on what is around us. Roughly translating to 'Nothing Lies Beyond', a Latin naval term adopted by those exploring uncharted waters, we present a collection of our best works to date, each lyrically distinct but venturing into new territories that life presents; mass media, Tory austerity, mental health, homelessness, the deprived NHS and the release that music gives you from it all. Come with us to make sense of what lies beyond in this world through questions, power and statements that we stand by."
Gold Fever – 'DB Cooper'
Gold Fever have shared their second single, 'DB Cooper'.
Fronman Oscar JD Sault says – "DB Cooper is written from the perspective of someone who believes they're destined for significance but misuses the present through hedonism. I wanted the track to feel precarious, like a train about to come away from the tracks. As if to mirror how one can wander too far from discipline towards indulgence."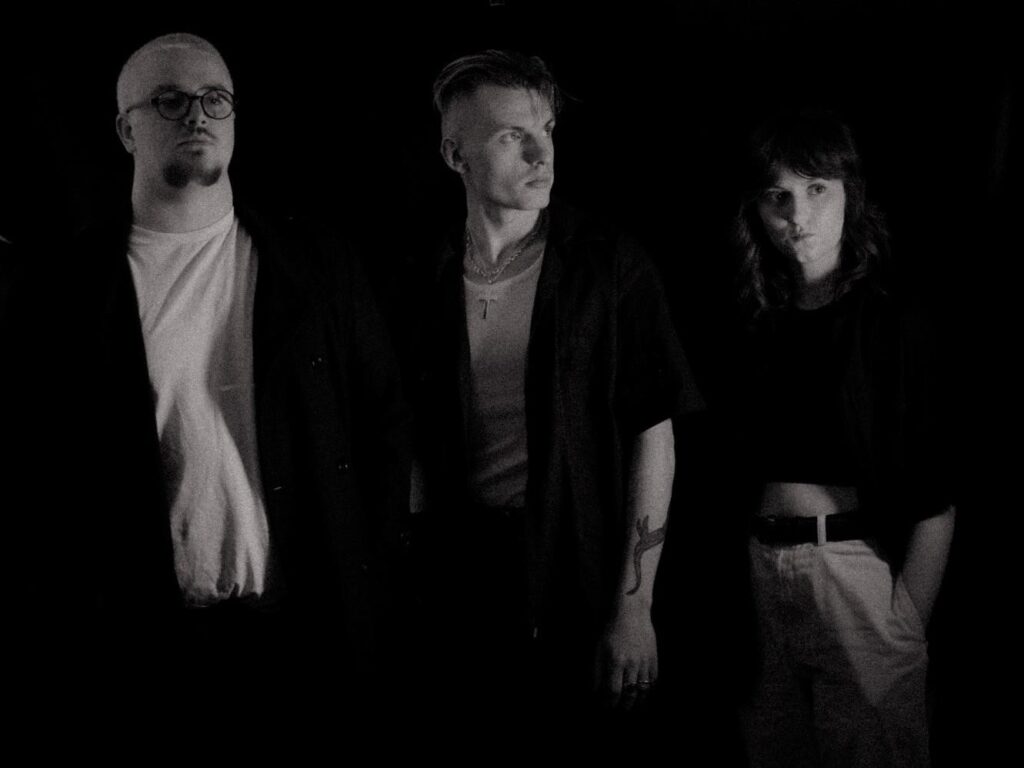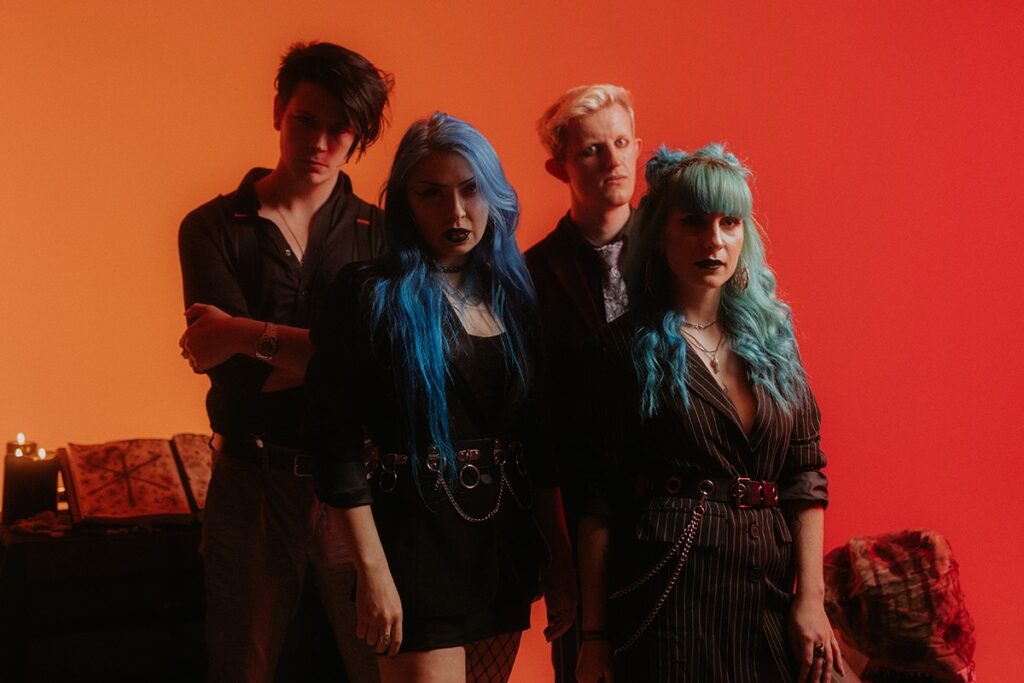 Bitter Kisses – 'Pr*y'
Bristol's Bitter Kisses have shared their debut single, 'Pr*y'.
Reflecting on the inspiration behind the single the band state, "Pr*y was partially inspired by a fever dream in which Lady Gaga collaborated with Queens of the Stone Age to produce a new Earth Wind And Fire song.

When writing Pr*y we wanted to create a track which could ambiguously explore the difference in meanings of the words 'prey' and 'pray', and how they each apply to dangerous or unhealthy relationships. One person could worship another, while at the same time being preyed upon by the subject of their love. The meaning of the lyrics can change depending on which version prey/pray you want to hear whenever they're used in the song."
Listen, Follow and Discover your new favourite act now with our 'Discover' New Music Playlist
Then find out the stories behind the songs on our 'Discover' New Music Podcast!
Share our News Report on Social Media