Every week we roundup the best music news from the past week!
Follow us on Social Media

Kasabian debut new single 'SCRIPTVRE'
Welcome everybody to another edition of our weekly music News Report! We are starting off this week with our new releases section and the latest from Kasabian.
The band this week debuted their latest single, 'SCRIPTVRE', which you can listen to above.
They also revealed that their new album, 'The Alchemist's Euphoria', will arrive on August 5th.
Pre-order your copy here.
Read our review of 'Alpha Games' from Bloc Party
Sunflower Bean share new single 'In Flight'
This week saw Sunflower Bean release their latest album, 'Headful of Sugar'. To coincide with the release the band also shared the latest single from the album, 'In Flight', and you can listen to to song above.
Of the track and video Nick Kivlen says,

"This song is a romantic vision of meeting a lover, running away together, and entering a dangerous new world. It's less safe but also less suffocating. The video follows me through a series of twilight zone-style mishaps as I search to be seen or understood. Things only improve when I finally find like-minded people. Is it a dream? Is it the multiverse? It's for the viewer to decide."
Get the album here.
Nick also joined us on The Full Pelt Music Podcast, listen here, or watch below:
Read our review of 'Headful of Sugar' from Sunflower Bean
Asylums return with new single 'Crypto Klepto'
This week saw the return of Asylums with their brand new single, 'Crypto Klepto', which you can check out above.
Describing their new single, producer Dave Eringa says:

"I can honestly say this is one of the most unhinged songs I've ever produced & up above 215bpm one of the fastest too!! At that speed it's genuinely difficult to get it this heavy but the booming tom overdubs & the phalanx of fuzz guitars that annex the second verse get us there I think and the "Lalala" backing vocals notch the crazy up a level too!! Wild punk rock insanity!!!! Love it!"
More from the band here.
Listen to BAIT on our 'Discover' New Music Podcast
Crows share video for 'Closer Still'
We continue our News Report with another band sharing a new video this week was Crows for their new track, 'Closer Still'. The song is the album opener for latest record, 'Beware Believers', and you can watch the video above.
One of several unapologetically political songs on the album, where single James Cox says, "'Closer Still' was written about the fit-for-work scandals that kept happening where the Department for Work & Pensions were deeming people fit for work when they obviously weren't able to, taking away what little support they received from the state in an attempt to save on expenditure. It really highlighted our government's contempt for the vulnerable. People whose daily lives were incredibly difficult."
Order the album here.
Check our the Spotify Hot List on Spotify
New hard rock group Iconic release debut single 'Nowhere To Run'
New hard rock supergroup Iconic have shared their debut single, 'Nowhere To Run', which you can check out above.
The band features Michael Sweet (guitars), Joel Hoekstra (guitars), Marco Mendoza (bass), Tommy Aldridge (drums), and Nathan James (vocals).
"This was a very refreshing and unique experience. Musically, very different from Stryper, which is of course very different from all the other projects I am involved with. This is more of a throwback to the past and it felt good to do that. It reminded me of how great the music of the past really is" says Michael Sweet.
"Once the songs were arranged, I booked a studio and recorded my guitar parts, which is always the funnest part for me. I'm not sure why, but I guess because I'm a guitar player first and foremost and it's just one of the most creative and fun parts of the process for me. To be able to get the right tone and play the right parts and hear it all come together….it's very rewarding" he adds.
"The riffs were all very comfortable to me because I wrote most of them. 😀 I definitely have a great comfort level playing with Tommy Aldridge that's developed over the last 8 years or so with Whitesnake. I've also co-written with Nathan, Michael, and Alessandro in the past, so everything felt very natural despite this being a "new" band" says Joel Hoekstra. 
"Michael asked me to write riffs without an arrangement (as he did with George Lynch on the Sweet & Lynch records) and then he arranged them with what he had written. I wrote melodic/hard rock riffs as that was the vibe we had discussed and then all the solo parts had more to do with trying to compliment Nathan's vocal melodies and of course add a bit of fire" he continues.
"I am on an album with so many of my heroes and it feels amazing, to be honest. I was lucky enough to be involved in the writing of a couple of songs, but genuinely everything I hear from the guys, I knew I could do it justice. I also feel that the guys wrote stuff that suited my voice perfectly. These are not only great musicians, they are great songwriters.
I practiced the songs a lot beforehand and then I recorded all my vocals at an amazing studio in only four afternoon sessions. I wanted to make sure it sounded like me and that my vocals had the precision that I'm so used to hearing from my vocal heroes, whom many of the guys in the band have played with. And of course, I was very aware that I would be on songs with the vocal master that is Michael Sweet. I felt the pressure for sure, but I just did what I felt worked and I'm so happy with the final result" says Nathan James.
"It was a blast playing some fresh, new material. Rehearsing, trying out parts virtually was not as much fun as doing it live, but considering the global circumstances, I'll take it. I just try to create a supportive environment for all involved while having fun in the process. It was easy to do as these songs really play themselves. It was a true labor of love, so very little work at the end of the day" adds Tommy Aldridge.
The single will feature on debut album, 'Second Skin' which arrives June 17th.
Pre-order your copy here.
Read our review of The Treatment live in Cambridge
Revival Black debut 'See You Again'
Finally as we close out the new release section of our News Report, we have the latest single from Revival Black, 'See You Again', which you can check out above.
The song will feature on new album, 'Under The Light', which is released on August 26th.
Pre-order your copy here.
Read our review of 'Back From The Dead' from Halestorm

Arcade Fire announce the 'WE' Tour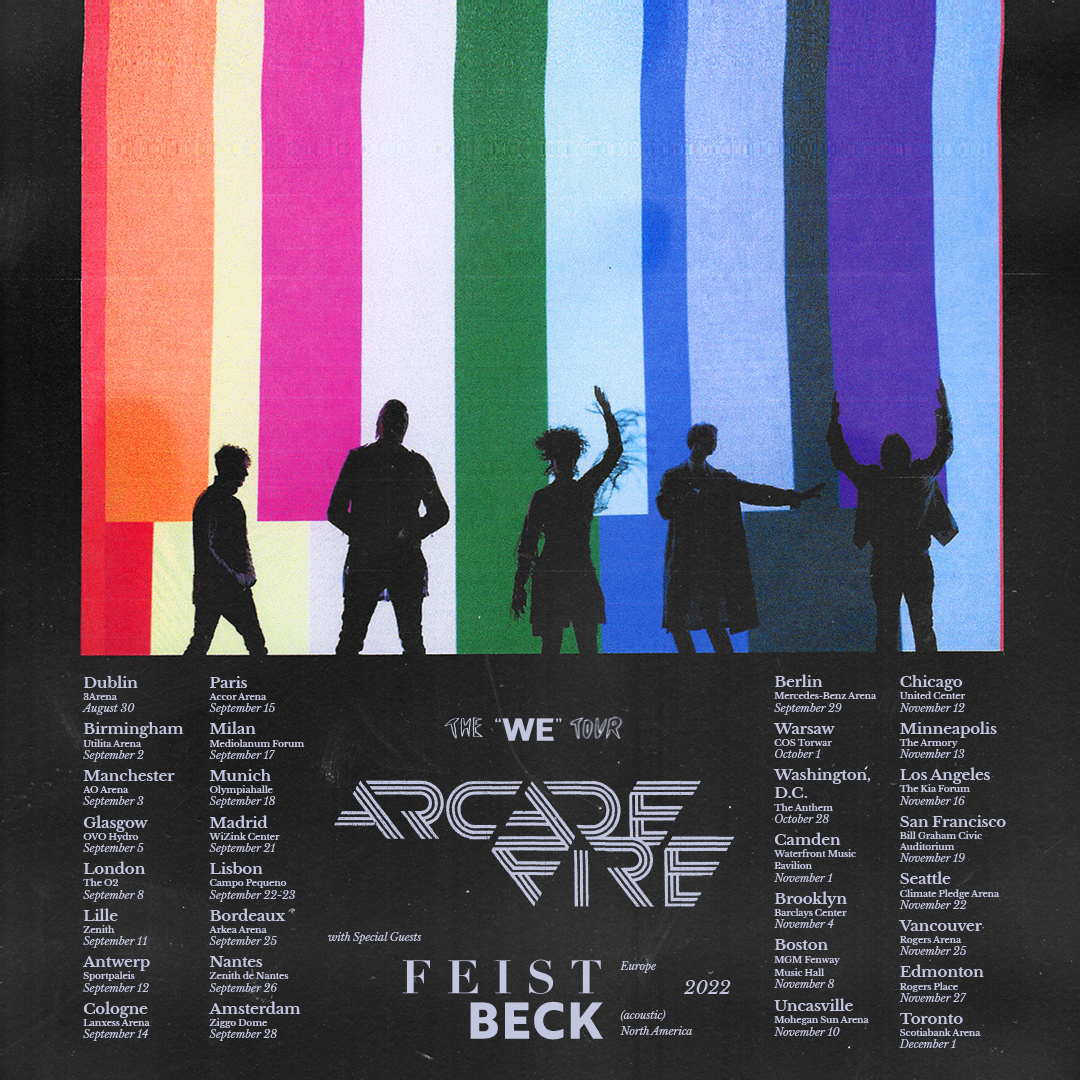 Our News Report now moves onto the weekly roundup of tour announcements. Just the one this week, but it is a huge World Tour from Arcade Fire which will include multiple arenas in the UK.
Tickets are here.
Read our review of The Mysterines live in London

Deaf Havana to headline Burn It Down Festival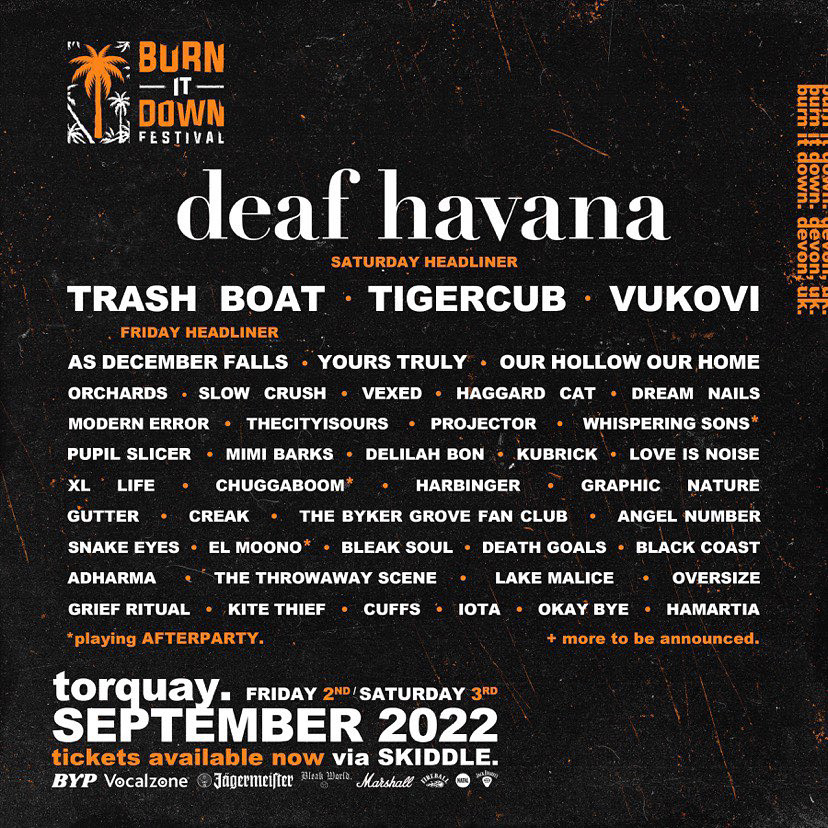 Now we move our News Report onto festival announcements and kick off with Burn It Down Festival in Torquay.
The event this week revealed that Deaf Havana will be headlining the festival. They join the likes of Trash Boat, Tigercub, VUKOVI, As December Falls, Our Hollow Our Home, Haggard Cat and more!
Tickets are here.
Read our review of VUKOVI live in Norwich
Belladrum Tartan Heart Festival reveals updated line-up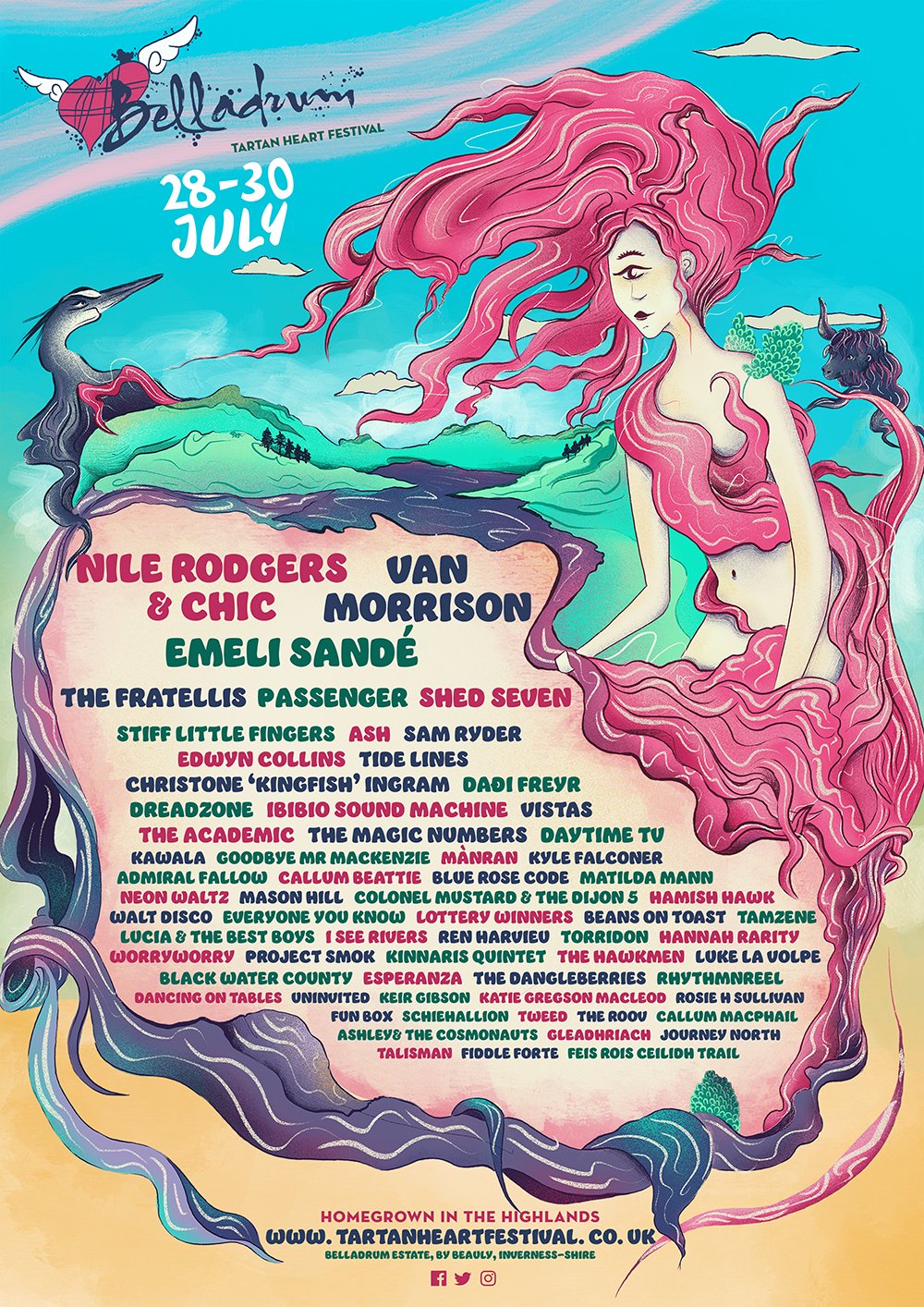 Finally we stop off in Scotland and Belladrum Tartan Heart Festival, who this week updated their line-up.
Appearing will be the likes of Emeli Sande, The Fratellis, Passenger, Stiff Little Fingers, Ash, Vistas, The Magic Numbers, Daytime TV, Kyle Falconer, Mason Hill, Hamish Hawk, Lottery Winners, Beans On Toast, Lucia & The Best Boys and many more.
Tickets are here.
Listen to our Podcasts including recent guests Daytime TV & Beans On Toast

As always we conclude our News Report with the latest additions to our 'Discover' New Music Playlist, where we highlight the best new music from around the world.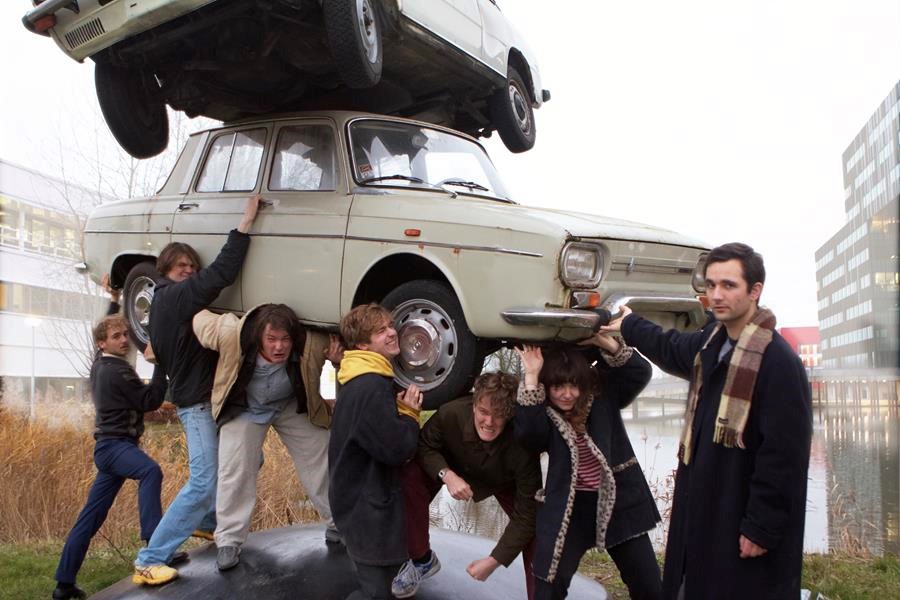 Personal Trainer – 'Rug Busters'
Amsterdam's seven-piece Personal Trainer return with joyful new single 'Rug Busters'
Vocalist Willem Smit says of their new single:

"I wanted to make a song to dance to for everybody – no one excluded. The idea was to make a song that brings people closer to each other, no matter who they are, who they are with, what they believe or what they've done. 

"Dance", "Dance Dance Dance" and "Song 2 Dance 2" were three of the working titles before I settled on "Rug Busters" – "busting a move" meets "cutting a rug" or something."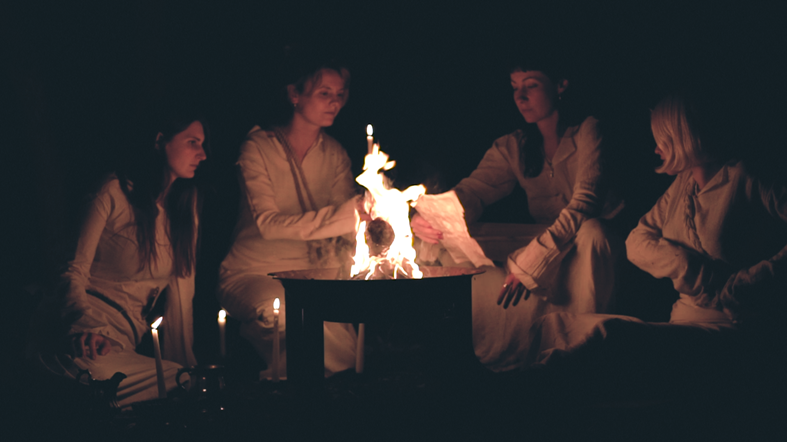 Krush Puppies – 'Throw Me On The Fire'
Krush Puppies share new single 'Throw Me On The Fire', taken from debut EP 'Love Kills The Demons'.
Vocalist and guitarist Jenny says on the single, "The song kind of acts as a confessional booth, it asks you to confide your darkest secrets within it, but questions the cost. The chant at the end urges you to face your demons instead of putting them onto someone else's shoulders."
Jack Valero – 'Heaven Help Me'
The Brighton-based singer-songwriter Jack Valero is back with new single, 'Heaven Help Me'.
Jack says, "I think every songwriter at the moment has their lockdown song. I suppose this is mine, but it covers far more for me than what the world was going through. It also covers what I was going through personally at the time,  so it all wraps up into one and is presented in a way that can apply to any age and any time. It's a song for lockdown, it's a song for me and it's a song for anyone struggling with the reality of their own existence. I like to be inclusive."
Listen, Follow and Discover your new favourite act now with our 'Discover' New Music Playlist
Then find our the stories behind the songs on our 'Discover' New Music Podcast!
Share our News Report on Social Media