Every week we roundup the best music news from the past week!
Follow us on Social Media

Biffy Clyro announce UK Arena Tour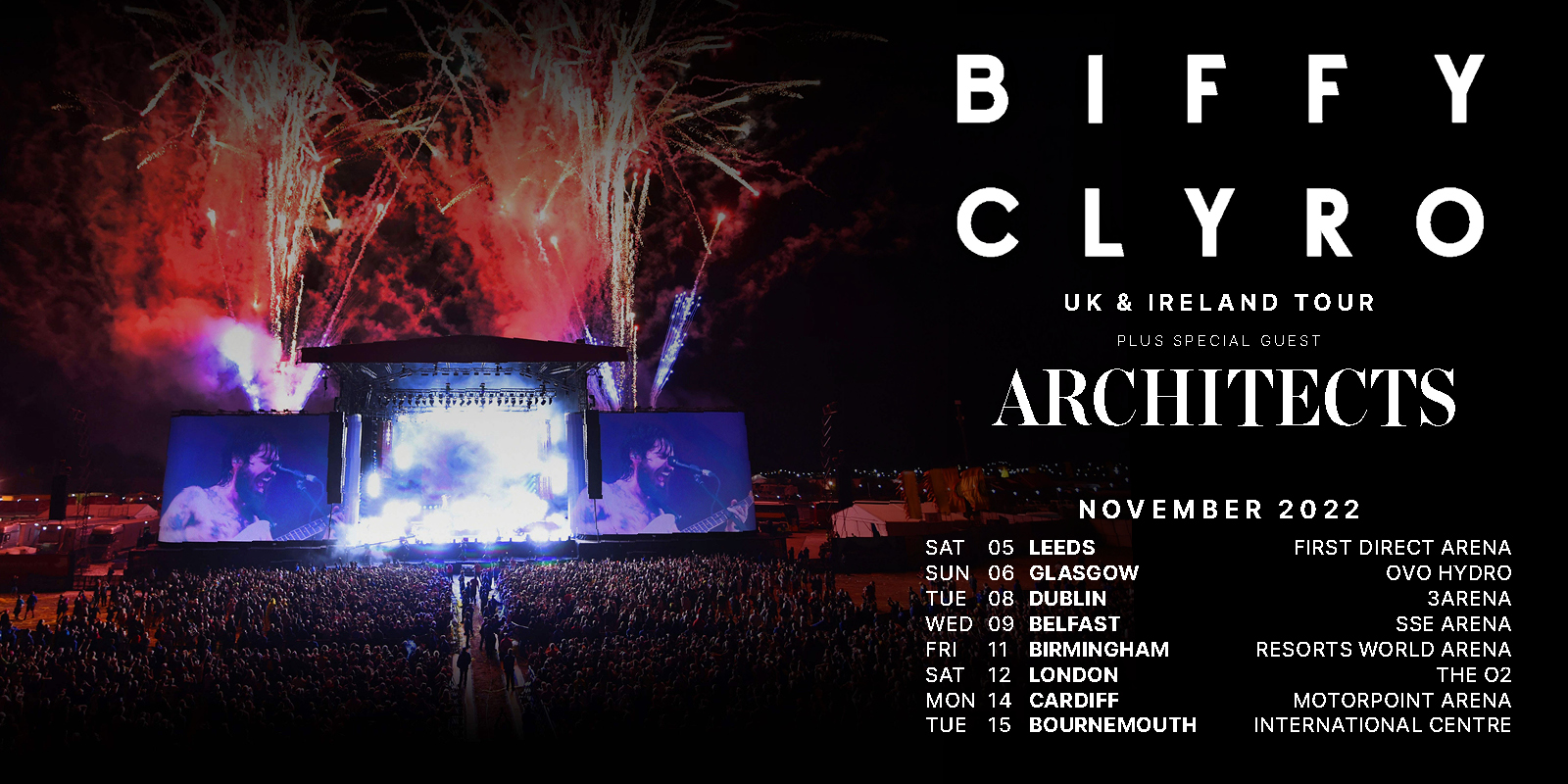 Welcome to another edition of our weekly music News Report, where we check out the best stories from the past week. We start this week with a host of huge tour announcements.
Up first, fresh from headlining Download Festival, are Biffy Clyro who have announced a huge Arena Tour for this November. Support comes from Architects.
About the tour, Biffy Clyro said – "It's been way too long… we are so excited to announce our tour of UK/Ireland this November and over the moon to have Architects join us on what is going to be a very special tour. You will not want to miss it".
Tickets are here.
Read our review of Download Festival
Black Stone Cherry & The Darkness team up for UK Tour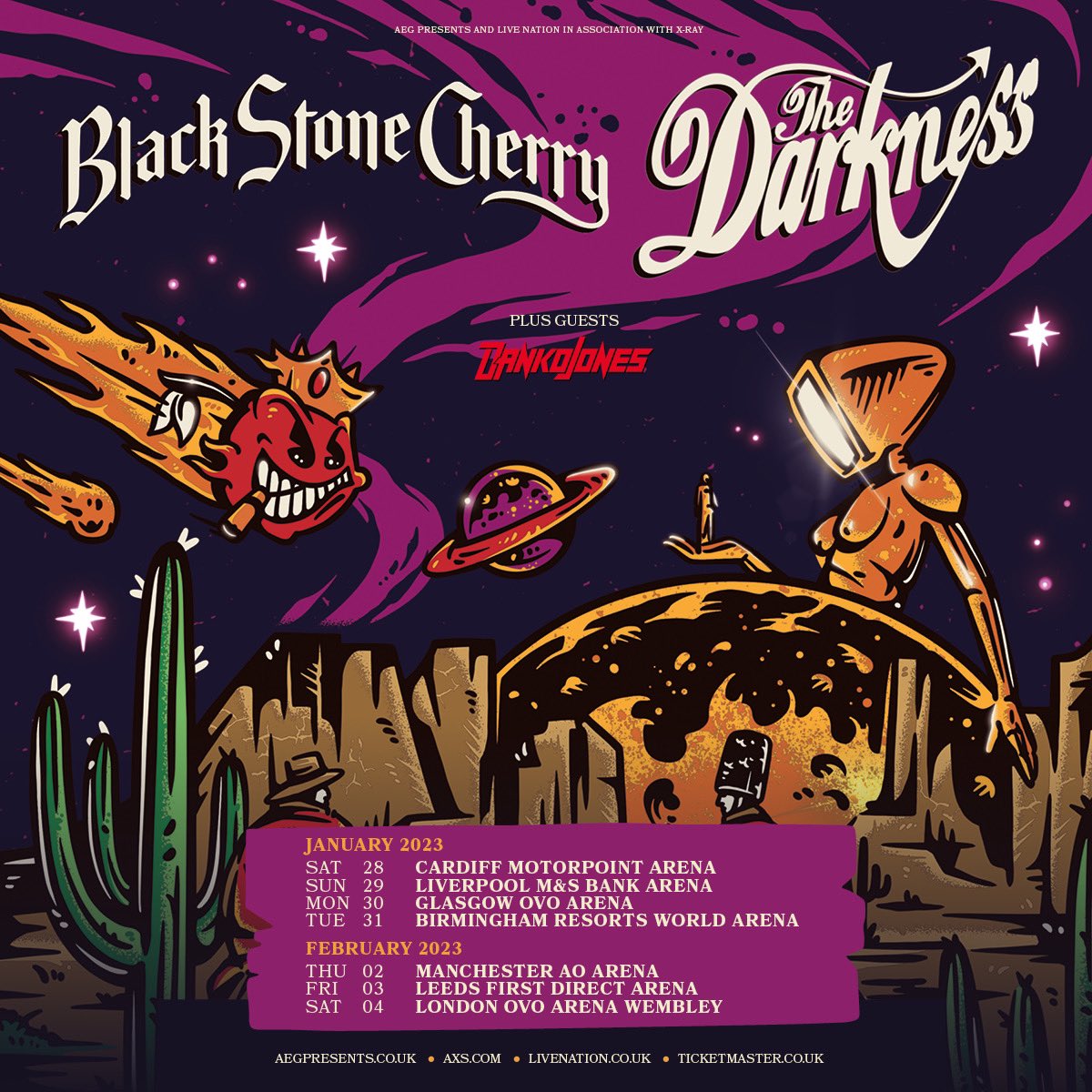 Another huge tour revealed this week will see Black Stone Cherry and The Darkness team up for seven arena shows early next year. They will be joined by Danko Jones for what promises to be a tour to remember.
Mr Justin Hawkins – "Legend tells of a night, some ten or more years ago, upon which The Darkness and Black Stone Cherry serenaded the nocturnal creatures of Thetford Forest, receiving generally favourable reviews in the woodland press. Like the owls and squirrels of that fabled evening, we give to you an opportunity to stand beaks and mouths a-gape in awe and wonder at the awesome power of power chords played by the very same fingers, but within the convenient shelter of an arena instead of in a moon-dappled forest clearing.
There may be some seating so you won't have to sit on toadstools. Also, modern flushing toilet facilities, not just tree trunks and bushes. Remember what the Thetford fauna say – "The music of Black Stone Cherry and The Darkness is TREEmendous, and Never LEAVES you."
Black Stone Cherry – "The rock n' roll history books will tell you that on a summer's night in 2012, tucked way back in the English countryside, two bands, from different parts of the world, came together to bring people a night of high energy, pedal to the metal, in your face unscripted rock 'n' roll. A bond was formed that could only have been blessed by the wizards of said forest.
While discussing each other's outfits and stage moves, a tour was spoken of, put into the galaxy if you will, and now we are honored to say the stars have finally aligned and we will be joining forces with The Darkness for what will be the UK's most exciting tour of the season! We absolutely cannot wait to create more magic and release the lightning that both bands caught in a bottle so many years ago. Grab your friends, grab your family, but hold on to your asses because this tour is going to ROCK!"
Tickets here.
Read our review of Black Stone Cherry live in Cambridge
Devin Townsend set for 2023 UK Tour
Fans of Devin Townsend can rejoice as the man himself has revealed that he is set for a UK Tour next year!
Tickets are here.
Read our review of 'Pure Evil' from Puppy
Bob Vylan announces biggest headline show to date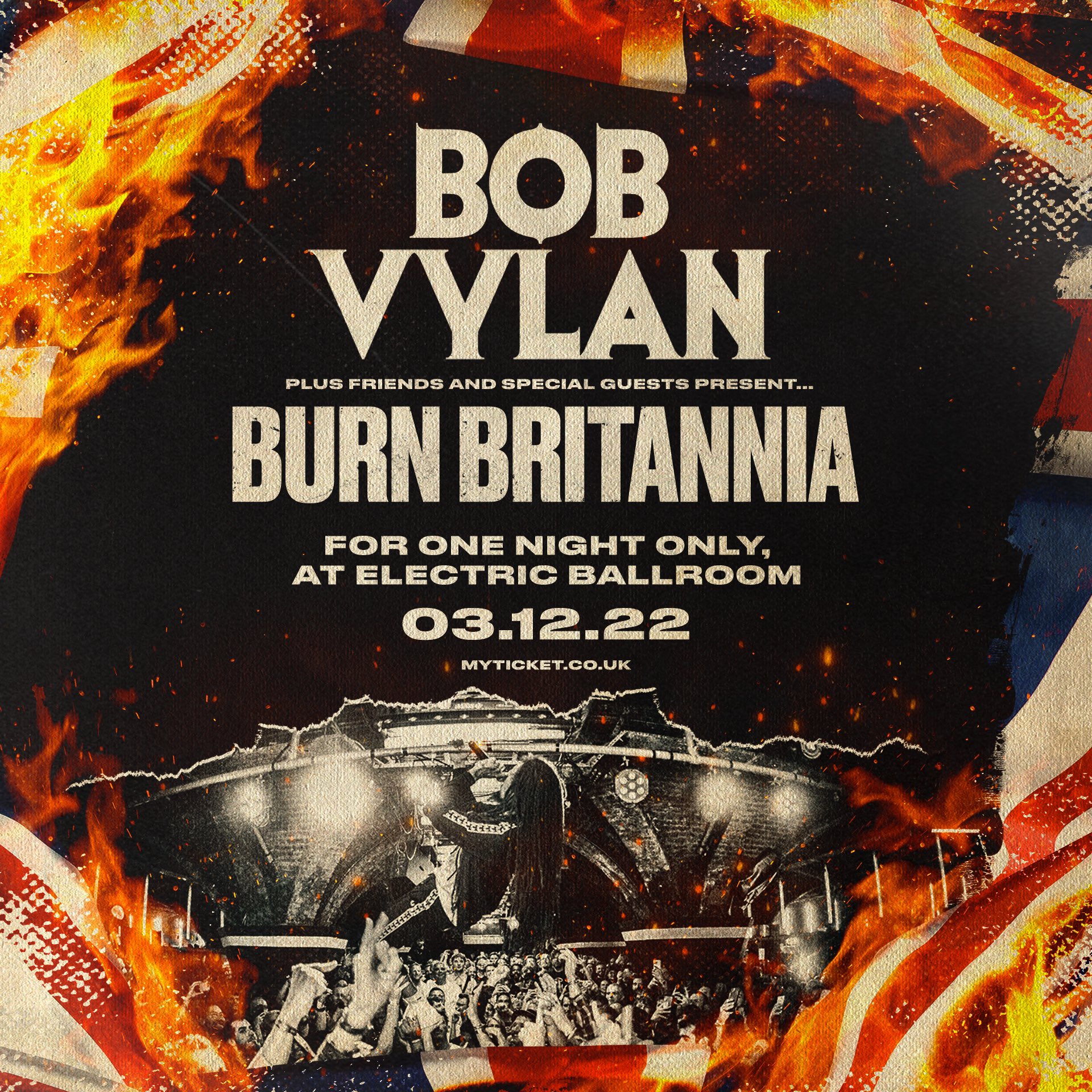 More good news in our News Report this week as Bob Vylan have announced their largest headline show to date will take place this December at the Electric Ballroom in Camden!
Tickets are here.
Read our review of 'The Price of Life' from Bob Vylan
ROAM announce final shows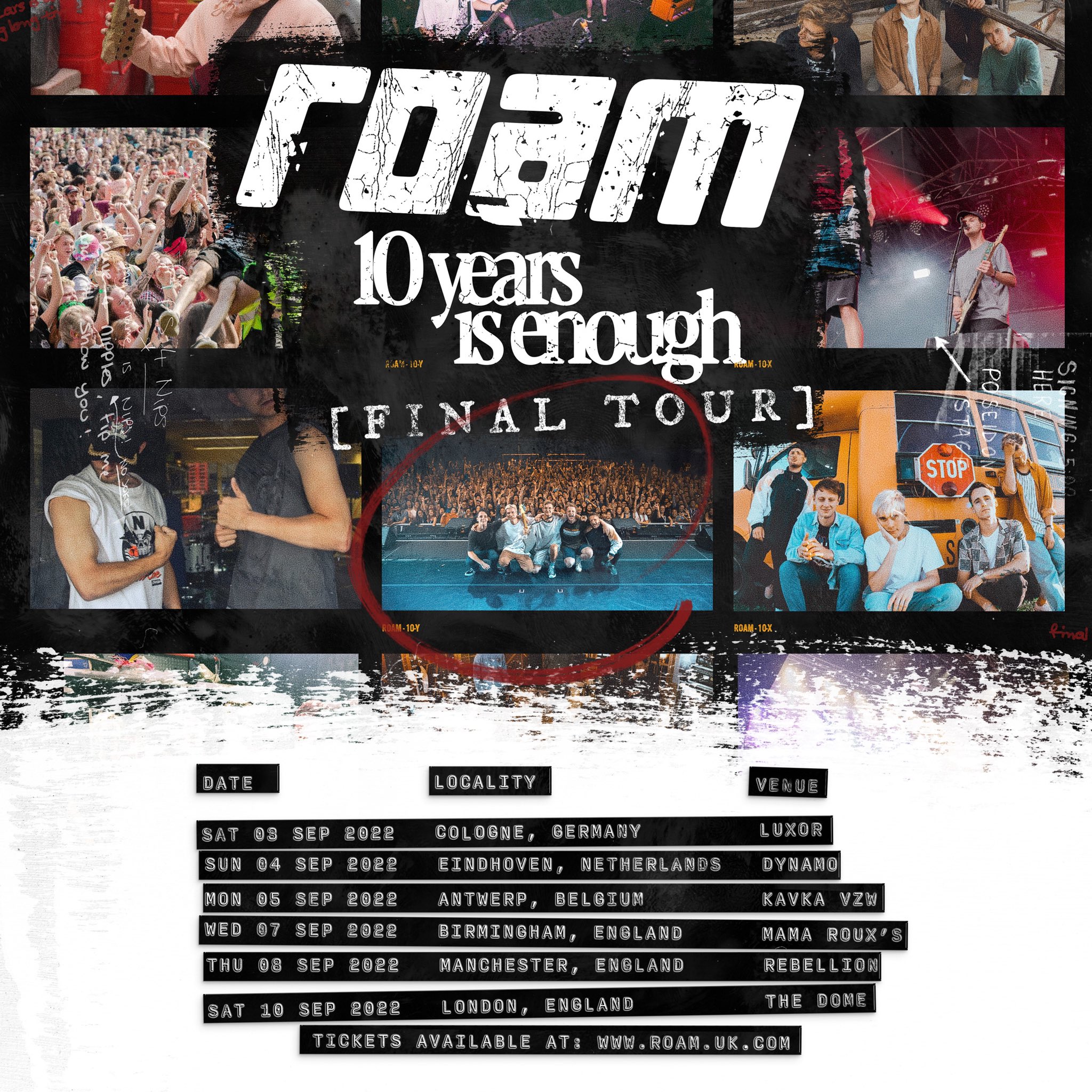 Their was some bittersweet news for fans of ROAM this past week as the band announced their imminent split. Fans will however get one last chance to dance with the band as they also revealed their final shows.
Tickets are here.
Read our review of My Chemical Romance live in Milton Keynes
Cellar Darling reveal UK Tour dates
Cellar Darling also announced a UK Tour this past week, confirming their return this October.
Tickets are here.
Read our review of Volbeat live in London

Slam Dunk Festival set 2023 dates
One single piece of festival news this week in our News Report, as everybody's eyes are on Worthy Farm.
Following another successful year, Slam Dunk Festival have revealed this week the dates on which they will return to Hatfield and Leeds in 2023.
Read our review of Download Festival

The Wonder Years debut 'Wyatt's Song (Your Name)'
Our News Report moves onwards now to the best new releases from the past week.
Up first are The Wonder Years who debuted their latest track, 'Wyatt's Song (Your Name)', which you can listen to above. The song will feature on new album, 'The Hum Goes On Forever', which will arrive September 23rd.
The single is a song singer Dan Campbell wrote for his oldest son, Wyatt. "It's about the polarising forces of love and anxiety that come with being a new parent—simultaneously being so overjoyed that they're here, about the miraculous nature of their existence, but afraid of all the ways you could fail them," Dan explains.
"It's about raising children in a world that feels like it's actively ending and how to make them feel safe and cared for despite that. It tries to breathe in the small, beautiful moments and exhale all of the invasive thoughts of despair."
Listen to 'Wyatt's Song (Your Name) on our Spotify Hot List!
Nothing More share new track 'SPIRITS'
There was also more new music this week from Nothing More as they prepare to release their upcoming album, 'SPIRITS', on October 14th.
This week they debuted the title track, which you can listen to above.
"Isn't it interesting that we give the same name to something holy and something wholly intoxicating?" asks Nothing More frontman Jonny Hawkins.
"The song 'SPIRITS' describes that very conundrum. When you drink liquor, it has been said that you are welcoming that pneuma (spirit) into your body.  Most of us have seen and experienced how alcohol (or rather 'al-ghawl,' which means demon/spirit) can make us feel.  It's almost as if we turn into someone else when too much of the spirit has been consumed. 
Sometimes it's eye opening and can lead to wondrous life-changing conversations or bonds that would never normally happen…and sometimes it can lead to the exact opposite.  It may turn us into Dr. Hyde's Jekyll and cause us to do or say horrific things we would never normally do sober.  Spirits are both a little bit heavenly and a little bit sick." 
Pre-order your copy here.
Listen to 'TIRED OF WINNING' from Nothing More on our 'Hard & Heavy' Playlist
Ozzy Osbourne debuts 'Patient Number 9'
Ozzy Osbourne also had new music to share this week as he debuted his latest effort 'Patient Number 9'. You can listen to the track above which will feature on a new album of the same name.
Pre-order yours here.
Listen to 'Patient Number 9' on our 'Hard & Heavy' Playlist
Highly Suspect share new track 'Natural Born Killer'
Highly Suspect this week shared their new track, 'Natural Born Killer', which you can listen to above.
More here.
Find Full Pelt Music on Youtube
Spiritbox debut 'Rotoscope'
Lastly for our News Report this week we have Spiritbox, who debuted new music this week including the track, 'Rotoscope', which you can listen to above.
More here.
Listen to 'Rotoscope' on our 'Hard & Heavy' Playlist

As always we conclude our News Report with the latest additions to our 'Discover' New Music Playlist!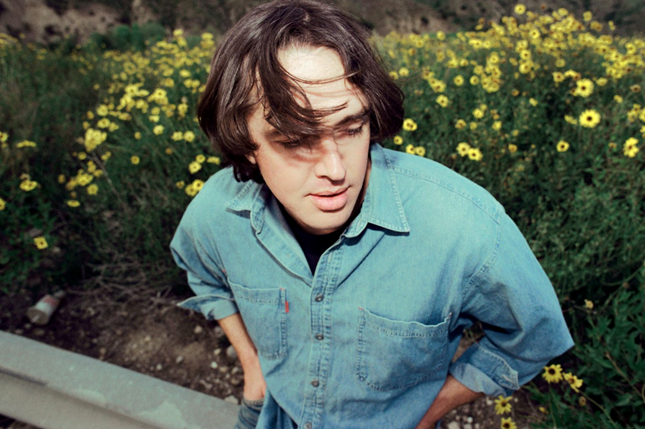 Launder – 'Intake'
'Happening', the debut album from Launder arrives on July 15th, and this week saw the release of single, 'Intake'.
On his new single 'Intake', Launder aimed to record something uplifting, he explains, "'Intake' carries the rhythm of someone and something new, anticipating all the best and all the worst. These themes inspired a faster tempo and ascending chords. I let this track be indulgent in all the best ways and really leaned into all of the cleaner guitar sounds and single note guitar interplay similar to the early Launder songs. For those reasons, this track is a total joy for me and was a lot of fun to rehearse and record."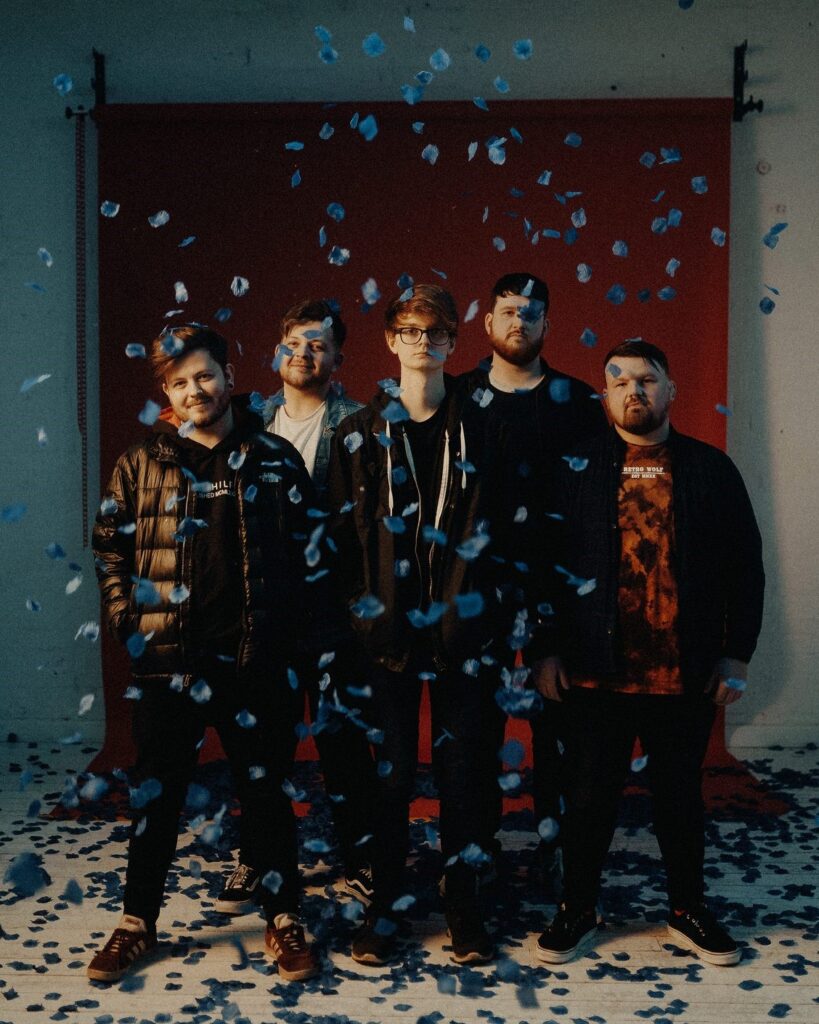 Blight Town – 'Swerve'
Exploding onto the UK Alternative Scene is Nottingham based outfit Blight Town. The progressive post-hardcore band have today unleashed their infectious new single 'Swerve' to the world.
"Swerve is a reflection on how the difference between medicine and poison is often in the dosage. It plays with the idea that to be truly happy and content, you sometimes have to court the darkness a little. This single explores the idea that depression is something to be wallowed in, to allow it to wash over you completely. That you might feel the disparity all the more fiercely when you come out of the other side." – Vocalist, Jake Hough.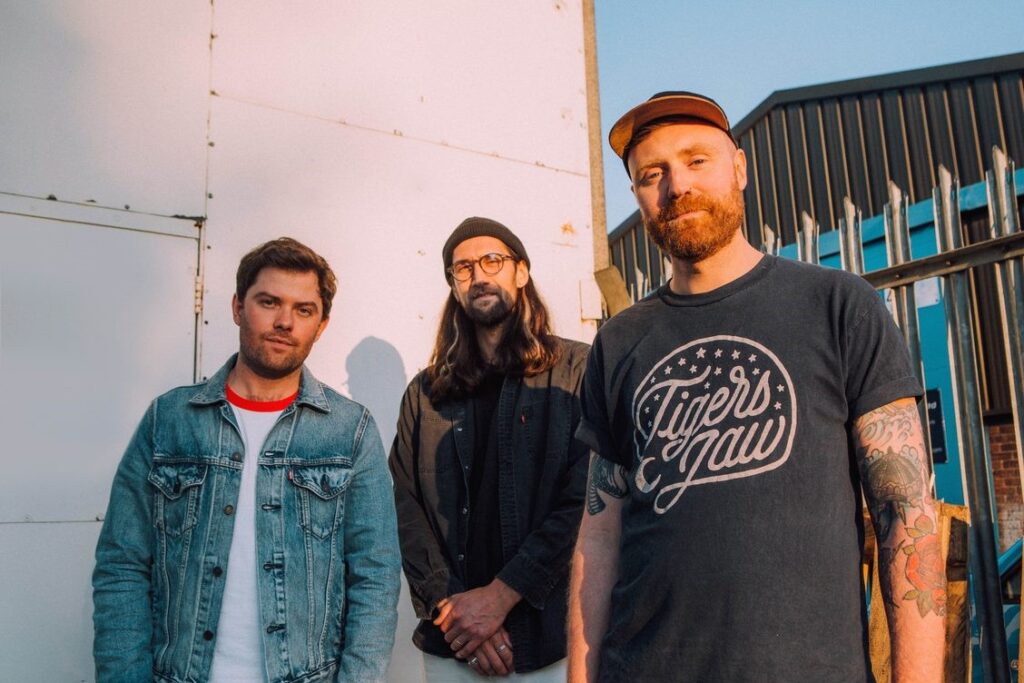 Northern Captives – 'Distraction Or Cure'
Continuing their sonic shift, Northern Captives have released a brand new single titled 'Distraction Or Cure'.
"Distraction or Cure is a song about how many of us find ourselves heavily lead by our own ego's. How we're viewed by others feels more important than anything, and influences our decisions and occupies a lot of our mental space. You spend your teens and a lot of your twenties assuming people are observing you and passing judgement a lot more than they really are.
There's a huge satisfaction in the realisation that people are often far too preoccupied with themselves to notice you. 'Kill your ego' is a chorus about living for yourself, not trying to project an image for those around you at the detriment of your well-being." – Sam Cook, Vocalist
Listen, Follow and Discover your new favourite act now with our 'Discover' New Music Playlist
Then find our the stories behind the songs on our 'Discover' New Music Podcast!
Share our News Report on Social Media