Every week we roundup the best music news from the past week
Follow us on Social Media

Pale Waves reveal UK Tour, debut new single and announce new album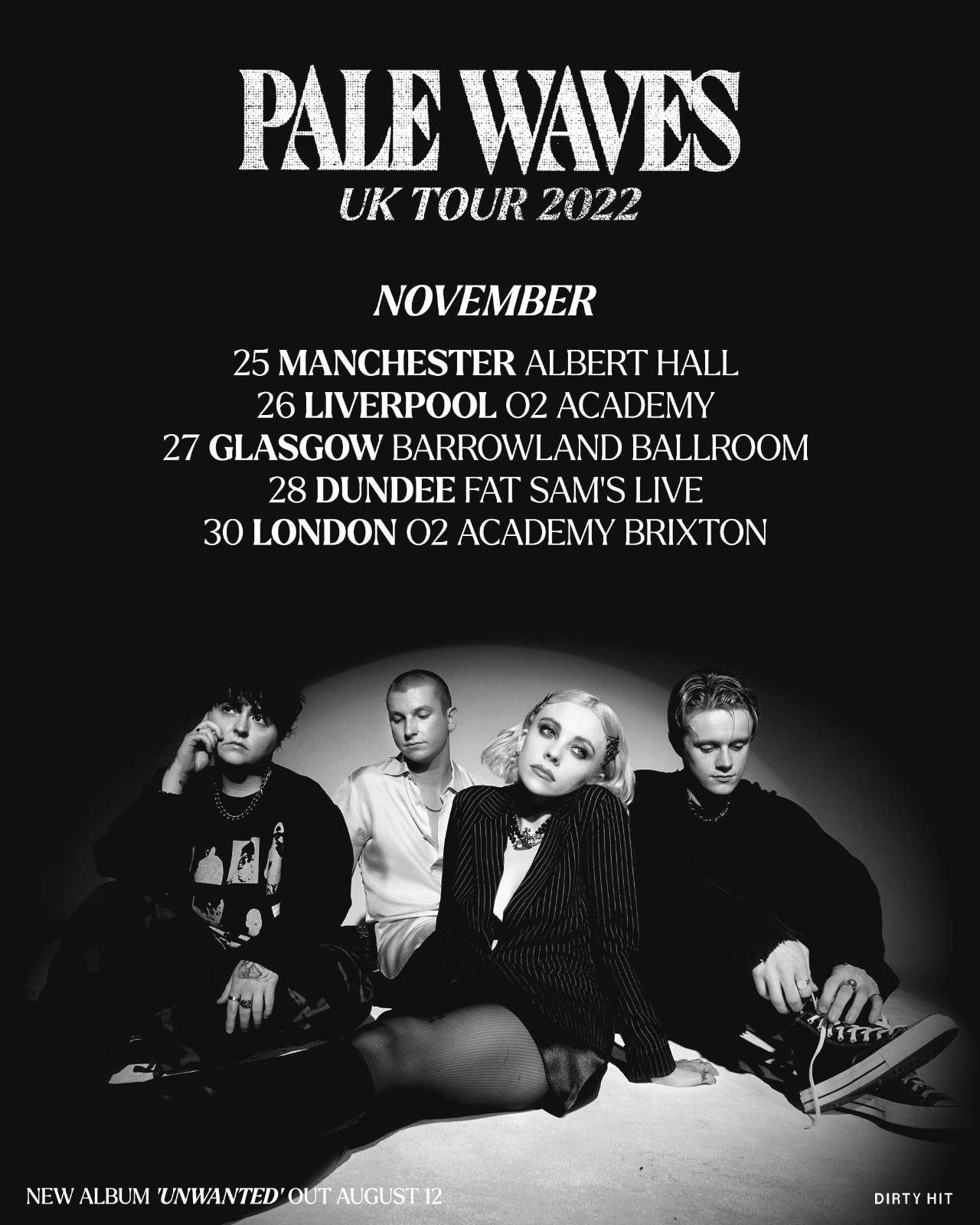 Welcome everyone to another edition of our weekly music News Report, and it has been as huge news week for fans of Pale Waves!
This week saw the band announce a new UK Tour to take place in November. The run of dates will include a huge show at the O2 Brixton Academy in London.
That isn't it though, as the band also announced that they will be releasing their third album, 'Unwanted', this August.
They also debuted the first single from the album, 'Lies', which you can check out below.
"'Lies' is about someone who built up my trust and destroyed it like a wrecking ball," says frontwoman Heather Baron-Gracie. "it caused some real trust issues, but fortunately for me that person is no longer in my life. Once you do me wrong you're gone!"
Pale Waves have been on a personal and artistic journey since the release of their debut album 'My Mind Makes Noises' in 2018. These experiences have begun to inform their songs in recent years and are what jump to the fore on 'Unwanted'.
"It was really the only thing this album could be called," says Baron-Gracie, now 27. "It's bold and unapologetic, and that's what the Pale Waves community is about. We don't need to fit a perfect mould, we don't need to apologise for being ourselves, and we won't change for anyone. That acceptance is what connects us."
Pre-order your copy and pick up tickets here.
Read our review of 'Who Am I?' from Pale Waves
IDLES announce only UK headline show this year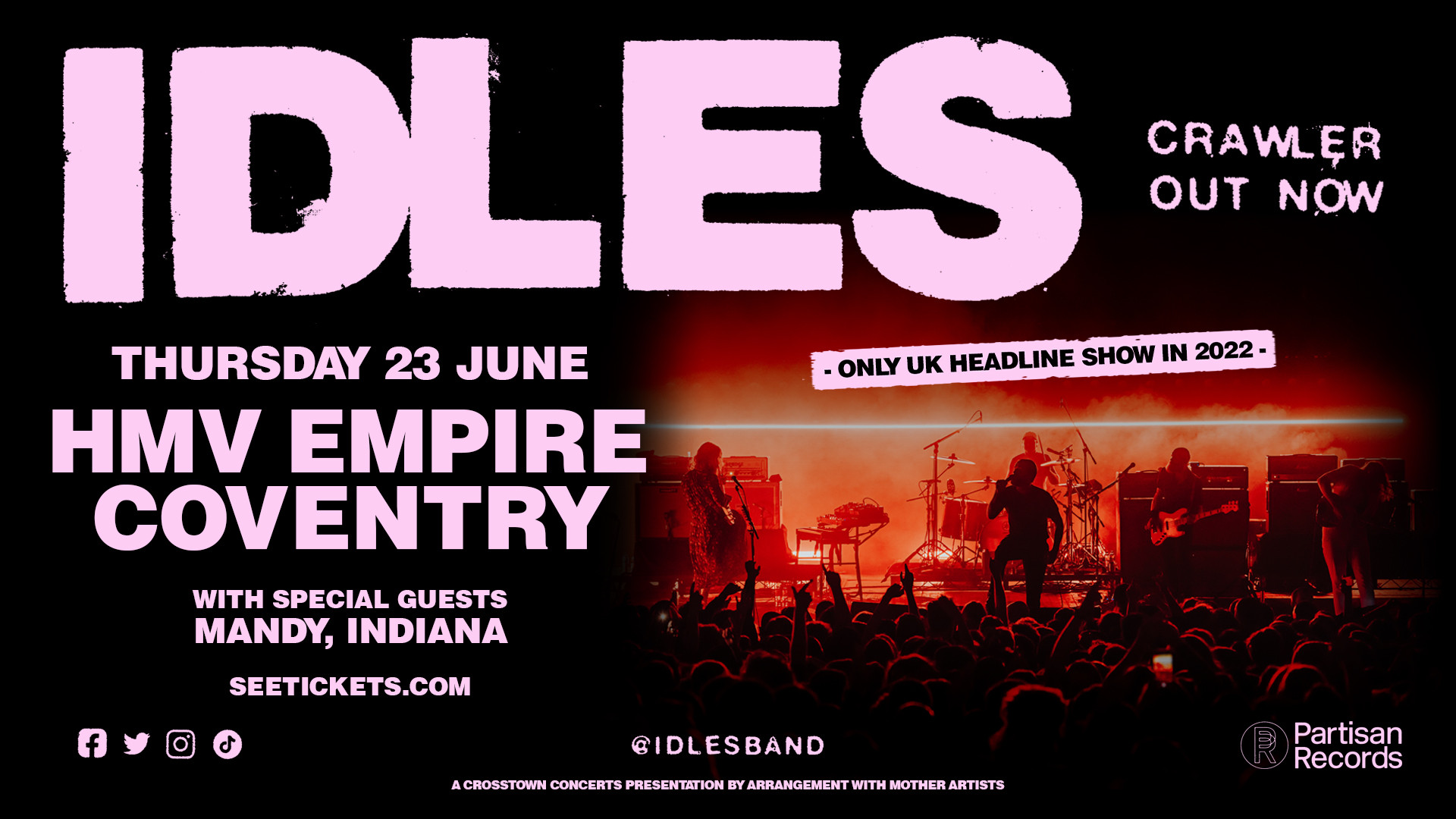 Continuing to focus on show and tour announcements in our News Report, we move on to IDLES.
The band announced this week that they will be playing the HMV Empire in Coventry in June. The show is the only remaining UK headline show this year!
Tickets are here.
Read our review of IDLES live in London
The Virginmarys announce new UK Tour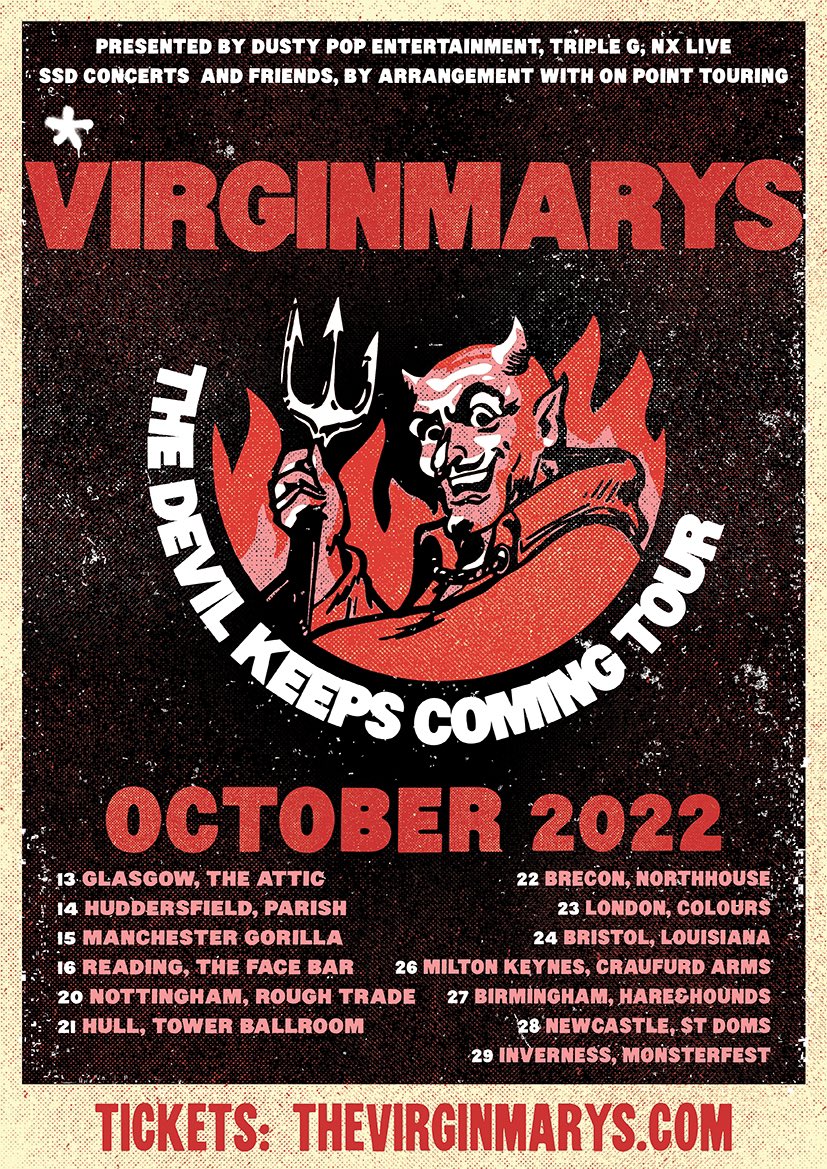 Also announcing a lengthy tour around the UK this week were The Virginmarys.
The duo will play 13 shows this October following the release of their latest single, 'The Meds', recently.
Tickets are here.

Neck of the Woods Festival announces final wave of acts
A singular piece of music festival news in our News Report this week and it comes from new Norwich event Neck of the Woods Festival.
Just a couple of weeks ahead of the event Tom Lumley & The Brave Liaison and others have been announce for the fourth stage.
They join headliners The Kooks plus the likes of The Snuts, Lottery Winners, Yonaka, Little Comets and many more.
Tickets are here.
Read our review of The Snuts live in Colchester

Five Finger Death Punch announce new album 'Afterlife'
We move our News Report onwards now on to the new releases from this past week, and we start with Five Finger Death Punch.
The metal icons this week revealed that their new album, 'Afterlife', will be released on August 19th. In announcing the album, the band also debuted new track, 'IOU', which you can check out above.
"AFTERLIFE was hands down my favorite record to make." says 5FDP guitarist Zoltan Bathory and continues: "It is our ninth album so at this point, we have legions of loyal fans, and our signature sound is more than established. It became its own island, our ground zero we operate from and we can always come back to. So when we started this record, there was an excitement of impending musical adventures, we knew we could step away as far as we wanted to, there was a freedom of truly "anything goes."
This resulted in an album that is way more diverse than our previous ones, while it feels more unified, because there is a framework of overarching stories in Ivan's lyrics and interconnecting musical motifs between songs. It was not planned as a concept album, but we were so hyper-focused on painting a complete picture, it somehow feels like one… We are very proud of it and are just as impatient as the fans waiting for the release, can't wait to share it."
Pre-order your copy here.
Read our review of 'Back From The Dead' from Halestorm
My Chemical Romance return with new single '
Perhaps the most exciting new music revelation this week was the return of My Chemical Romance with their first single in many years.
You can check out the track, 'The Foundations of Decay' above.
More from the band here.
Find Full Pelt Music on Youtube
The HU debut 'This Is Mongol'
The HU also had new music to present this week as the band debuted new track, 'This Is Mongol'. You can listen to the track above, which comes ahead of their highly anticipated sophomore album due this summer.
Speaking about the video, singer and tumur hhuur player Jaya said, "We shot in the Mojave Desert, Nevada and the environment reminded us of Gobi Desert in Mongolia. We enjoyed shooting the video, which happened during our tour and gave us a little break to reminisce about home. The song perfectly matched the environment we made the video in. It was one of the best memories we created as a band and it was special because our producer Dashka was with us to oversee the whole process."
More from the band here.
Listen to our 'Hard & Heavy' Playlist on Spotify
Royal Republic debut 'Diggin' It'
There is plenty of new music to digest this week in our News Report and next we throw it over to Royal Republic.
This week the band debuted their latest song, 'Diggin' It', which you can check out above.
More from the band here.
Listen to The Full Pelt Music Podcast
Nova Twins unveil 'Puzzles'
Nova Twins debuted new track, 'Puzzles' this week, and you can listen above.
The song comes ahead of new album, 'Supernova' on June 17th.
Pre-order your copy here.
Lauran Hibberd debuts 'Step Mum'
There was also another new track forthcoming from Lauran Hibberd this week. Check out, 'Step Mum', above!
The track will feature on debut album, 'GarageBand Superstar', which will arrive August 19th.
Pre-order your copy here.
BERRIES announce debut album, and release new single '
Finally, we close out this section of our News Report with the fantastic news that BERRIES will release their debut album, 'How We Function' on July 8th.
This week also saw the band debut their latest track, 'We Are Machines', which you can listen to above.
Pre-order your copy here.
Listen to 'The Expert' from BERRIES on our 'Discover' New Music Playlist

As always we conclude our News Report with the latest additions to our 'Discover' New Music Playlist over on Spotify.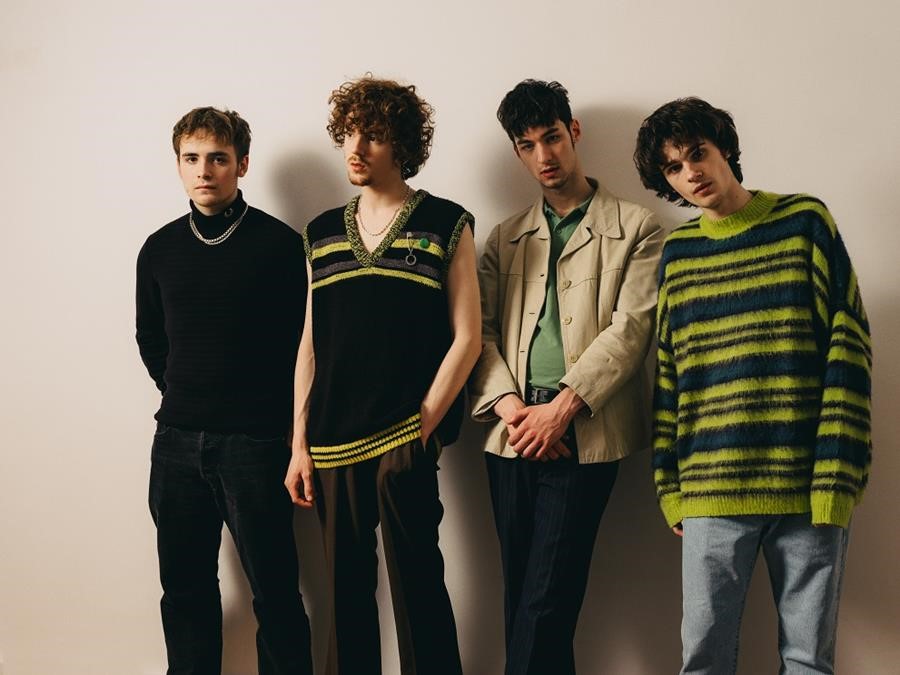 The Lounge Society – 'Blood Money'
The Lounge Society have announced that their debut album, 'Tired of Liberty', will arrive August 29th. This week they debuted new track 'Blood Money'.
The band comments: "Blood Money is a reaction to the culture of greed that's seeping into the corridors of power across the world. It's a reminder that ultimately, we all suffer at the hands of self-serving elites, and it's our personal perspective on the effects of dirty politics on the everyday lives of ourselves and people we know.
For us it's a song that completely captures this record and us as a band. It feels like the perfect development from our previous releases to our debut album and exactly how this record should be introduced. The balance of driving guitar riffs and the groove of the drums and bass is sort of a snapshot of the album. We'd never claim to be a purely dance based band and we'd never claim to be a purely guitar riff-based band because it's the combination of the two which excites us.
On Blood Money it felt like in the studio we took our sound to a different level. We approached the album recording in a totally fresh way to how we have recorded in the past and we got exactly what we wanted.
We had good friends & Speedy label mates of ours Anouska (Honeyglaze) and Jojo (Heartworms) do some extra vocals in the chorus, and it really elevated it and gave it an almost operatic feel which was amazing to see develop in the studio."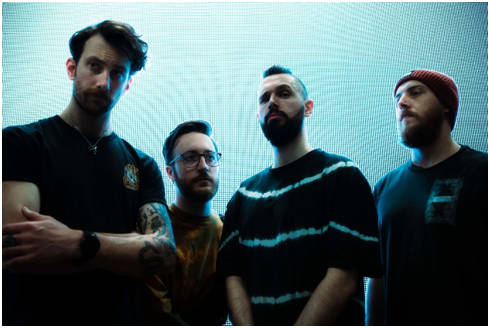 Call to the Faithful – 'The Problem'
Fierce UK Rockers Call to the Faithful return with their first offering of 2022, 'The Problem'.
The band says: "The Problem is biographical account of the miserable situation so many of us find ourselves in, unable to break free of living paycheck to paycheck while being continuously belittled by a generation so detached from modern struggles that they provide useless solutions like "simply work harder" and "don't waste your money at Starbucks".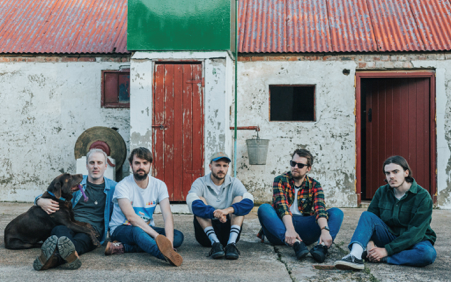 smallmint – 'The Dark'
Northern Ireland stalwart's smallmint have unveiled their new single, 'The Dark', plucked from debut LP 'where we all end up in the end'.
Speaking of the album's production, Cameron-Braithwaite says:
"We wanted the album to feel natural and to actually sound like a band playing live in a room, which is exactly how it was recorded. It was important for us to keep that space and energy in the recordings — no need for overproduction or too many overdubs, so that the arrangement of the music and the emotion within the lyrics could speak for themselves."
Listen, Follow and Discover your new favourite act now with our 'Discover' New Music Playlist
Then find our the stories behind the songs on our 'Discover' New Music Podcast!
Share our News Report on Social Media