We roundup the best music news from the past !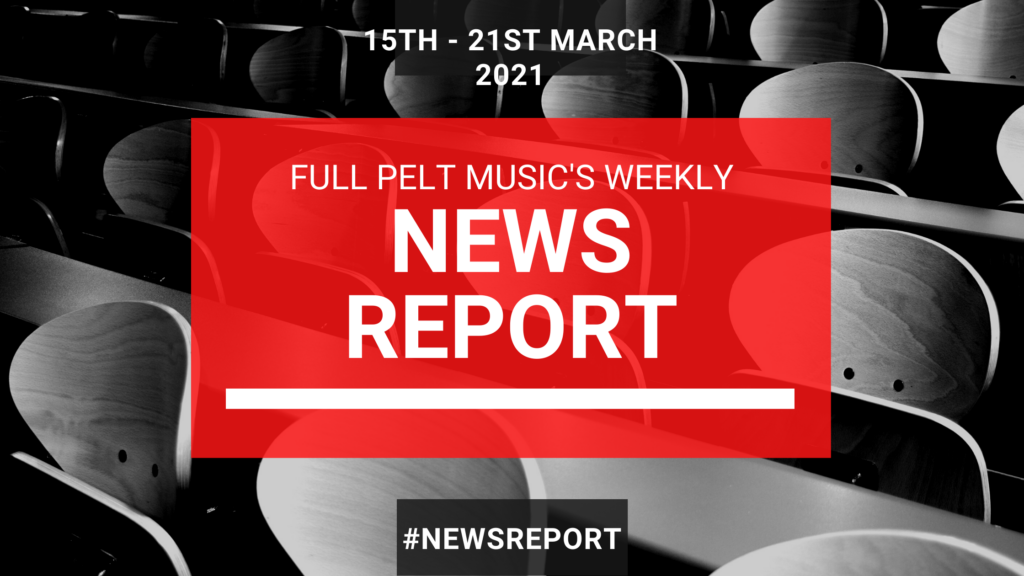 Every week we roundup the best music news from the past week in our News Report. To stay up to date with the biggest news be sure to follow us on our social channels:
Music Venue Trust address a year without Live Music
We begin this week's roundup of the best music news with a somewhat sombre milestone. This week marked an entire calendar year since most music venues hosted their last show and closed their doors.
With the coronavirus pandemic continuing, but with a glimmer of hope on the horizon, the Music Venue Trust has issued a pertinent statement. The trust has worked tirelessly to cement the future of live music.
Without our grassroots venues future talent would have nowhere to hone their craft. Many will be forever grateful to the Music Venue Trust for their work during this unique and terrifying year. You can read their full statement on their Facebook page here.
Read our Blog – 'Why We Need To #SaveOurVenues'
Wolf Alice unveil lengthy UK Tour for 2022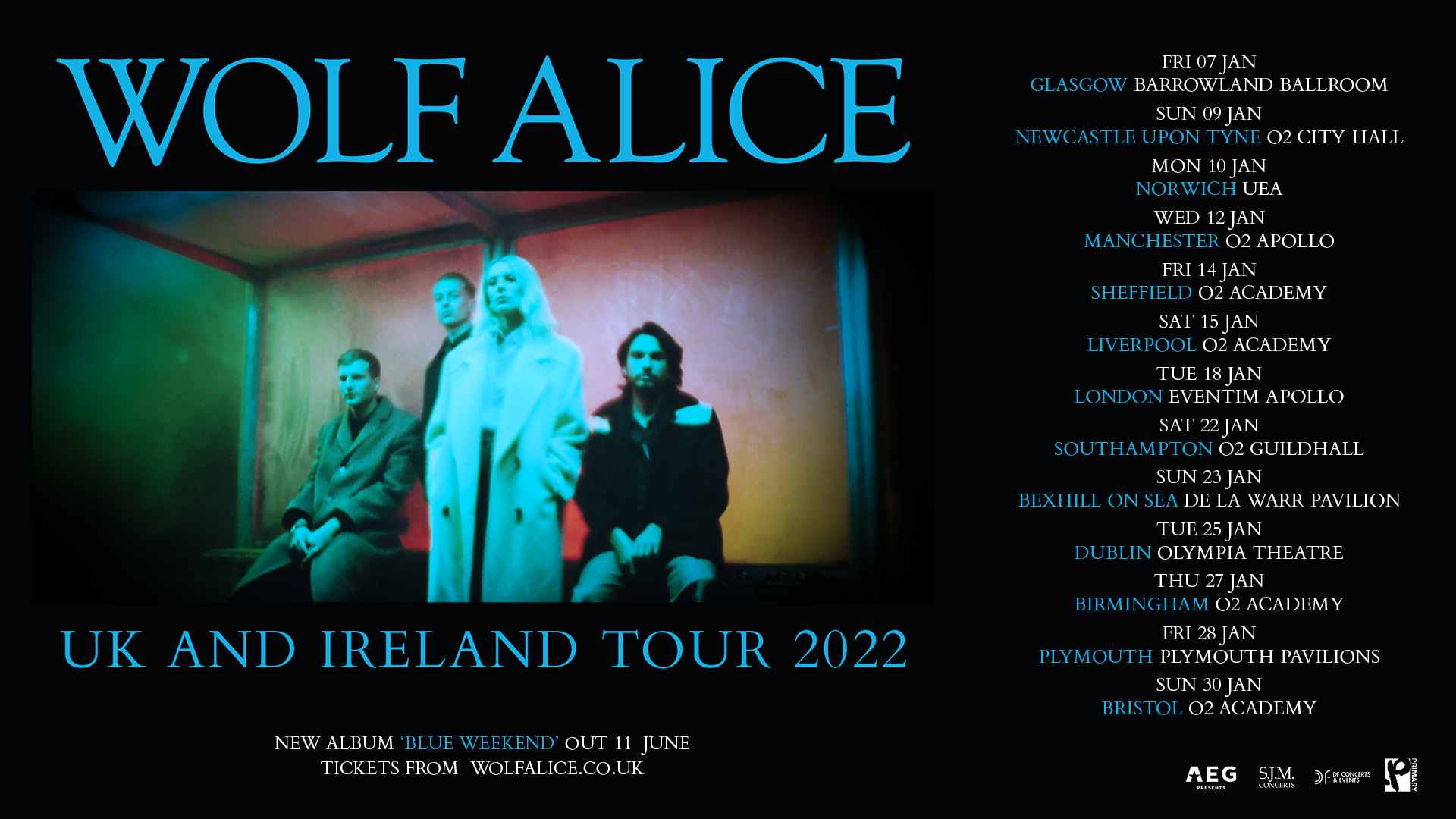 Following the recent government roadmap announcement, our weekly roundup has been dominated with festival news. This week however we have some great tour news and fantastic new music to share with you.
First up is the incredible Wolf Alice, who have just unveiled a lengthy tour around the UK. The run of 13 shows will commence in Glasgow on Friday 7th January and end in Bristol on Sunday 30th.
The tour will give fans the opportunity to hear songs from the bands upcoming third album 'Blue Weekend' live. Fans who pre-order that album from their official/Dirty Hit's store will get early access to tickets from Wednesday 24th March. General Sale for tickets is Friday 26th March.
Pre-order the album here, and grab tickets here.
Architects announce massive arena tour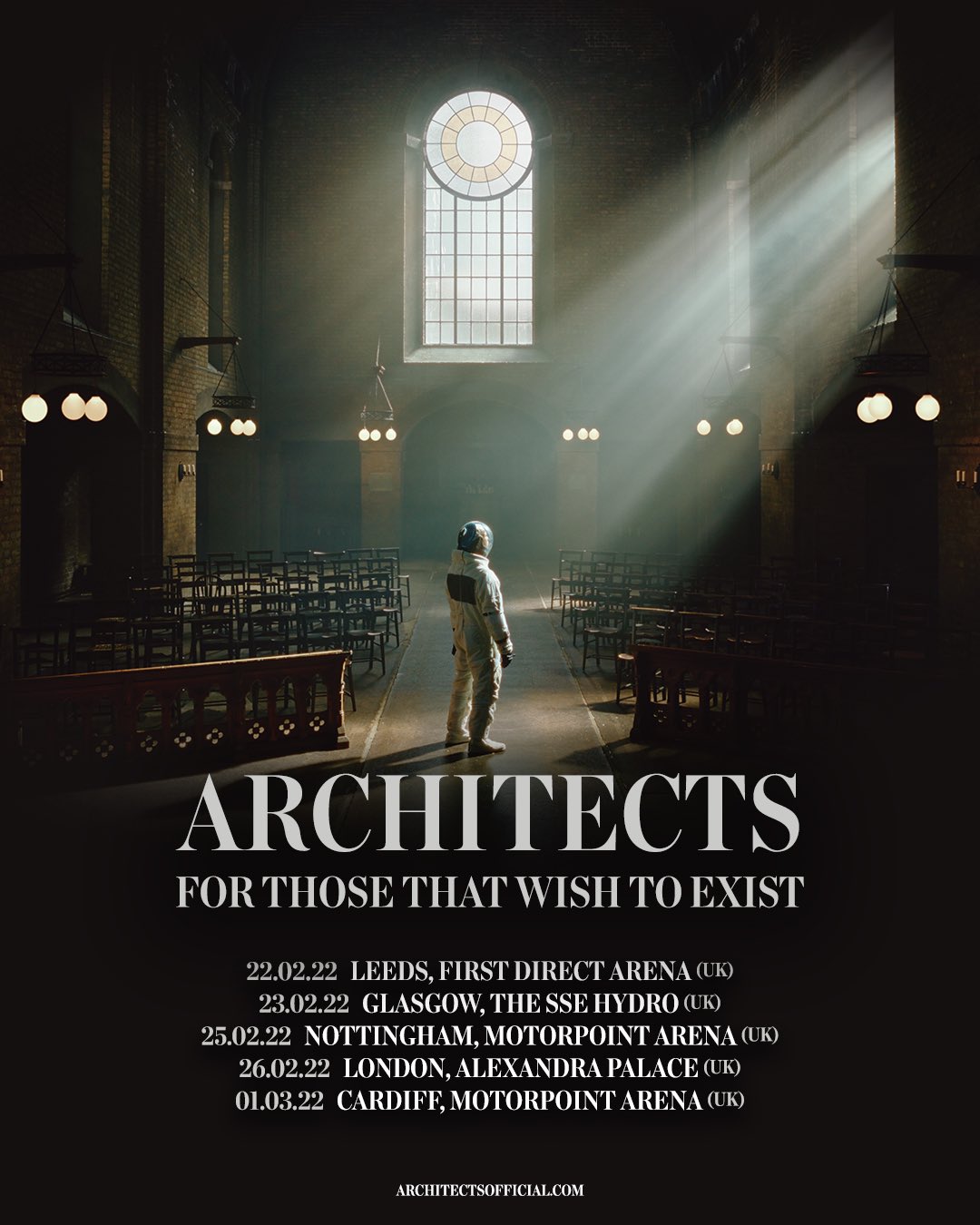 Another band to announce a massive tour this week is Architects. Having seen their latest album, 'For Those That Wish To Exist' hit the number one spot, the band are hitting arenas.
Taking in five massive venues across the UK, this tour promises to be very special indeed. To be there, grab your tickets here.
Read our review of 'For Those That Wish To Exist'
Camper Calling reveal line-up
As festivals across the country continue to sell out in the wake of the roadmap announcement by government, we had to bring you one line-up on our News Report! This week we bring news from Camper Calling which is set to take place August 27-29 in Warwickshire.
Topping the line-up are Supergrass and Manic Street Preachers. There will also be appearances from The Pigeon Detectives, Embrace and The Magic Numbers alongside an eclectic mix of acts. If you like what you see, you can grab your tickets here.
Myles Kennedy reveals 'The Ides of March'
Now, it's the time in our News Report to run through the best new releases this week.
Myles Kennedy recently announced the release of his second solo album, 'The Ides of March'. This week Kennedy unveiled the title track, which you can check out above. To pre-order the album head here.
Listen to 'In Stride' on our Spotify Hot List!
Holding Absence give us 'In Circles'
There isn't long left for fans to wait for the new Holding Absence album. 'The Greatest Mistake Of My Life' arrives on April 16th and you can pre-order you copy here.
In preparation of the records release, the band have this week released the latest single 'In Circles', which you can check out above.
Listen to 'Afterlife' on our Spotify Hot List!
Press To Meco unveil 'Smouldering Sticks'
This week is been a great week for new music as we were also treated to 'Smouldering Sticks', the new single from Press To Meco. The band are gearing up for the release of their new album 'Transmute' on June 11th. You can pre-add/save here.
Listen to 'Another Day' on our Spotify Hot List!
Lauran Hibberd teams up with Lydia Night for 'How Am I Still Alive?'
Lauran Hibberd has teamed up with Lydia Night from The Regrettes for her latest single. 'How Am I Still Alive?' arrived this week and you can check it out here.
Listen to 'How Am I Still Alive?' on our Spotify Hot List!
Deux Furieuses release special single 'She's Not Coming Home Tonight'
We finish this week with the important new single from Deux Furieuses. 'She's Not Coming Home Tonight' is their response to the murder of Sarah Everard and is dedicated to all missing women and girls.
The single is in aid of #ReclaimTheseStreets and you can listen/download the track here.
Share our News Report on Social Media