Every week we roundup the best music news from the past week!
Follow us on Social Media

Elton John to headline Glastonbury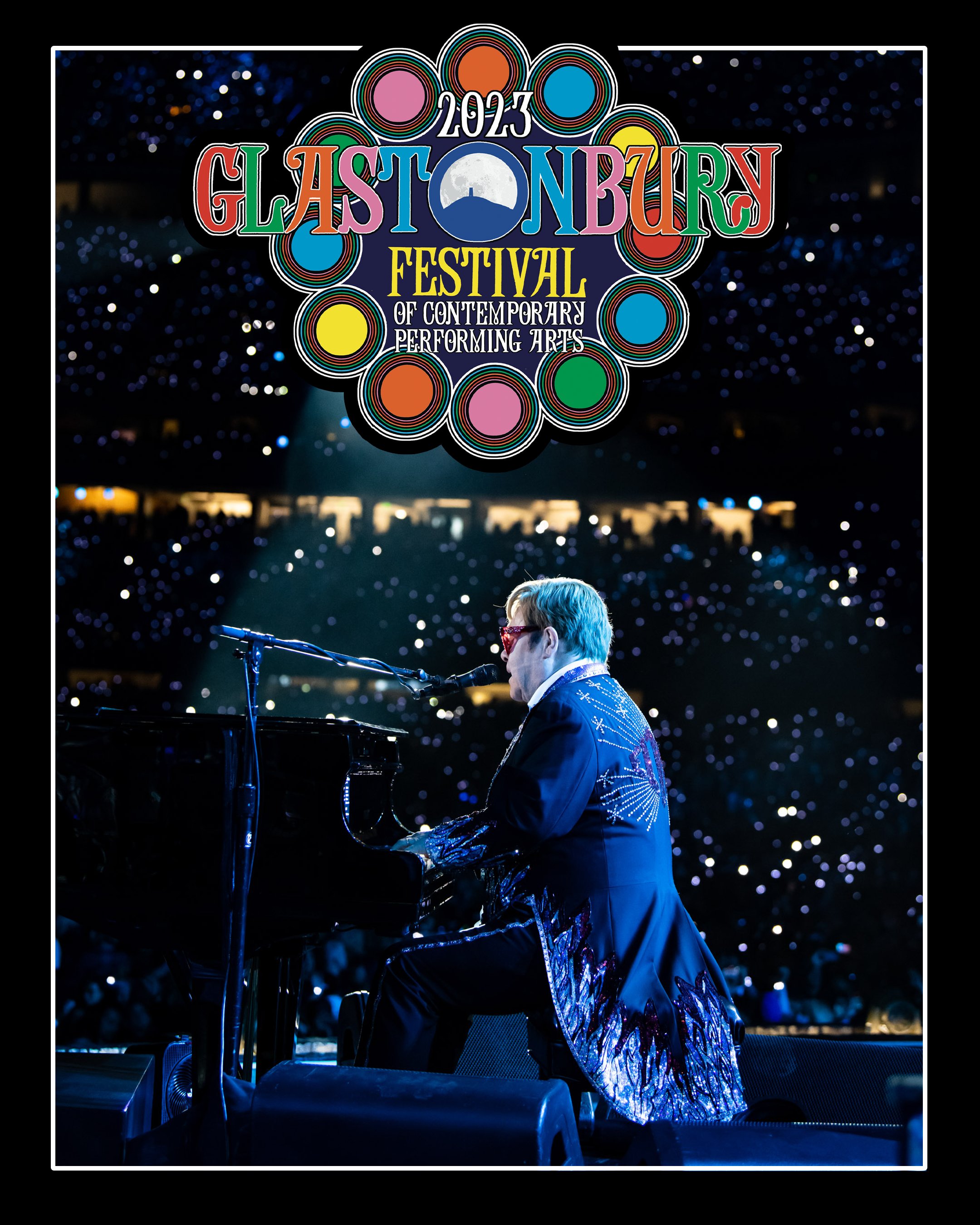 Welcome everyone to another edition of our weekly music News Report!
It must be nearly Christmas, because the announcements came thick and fast this week! Up first for us is the news that Elton John will play what is set to be his final UK show at Glastonbury Festival.
Organiser Emily Eavis shared the following statement: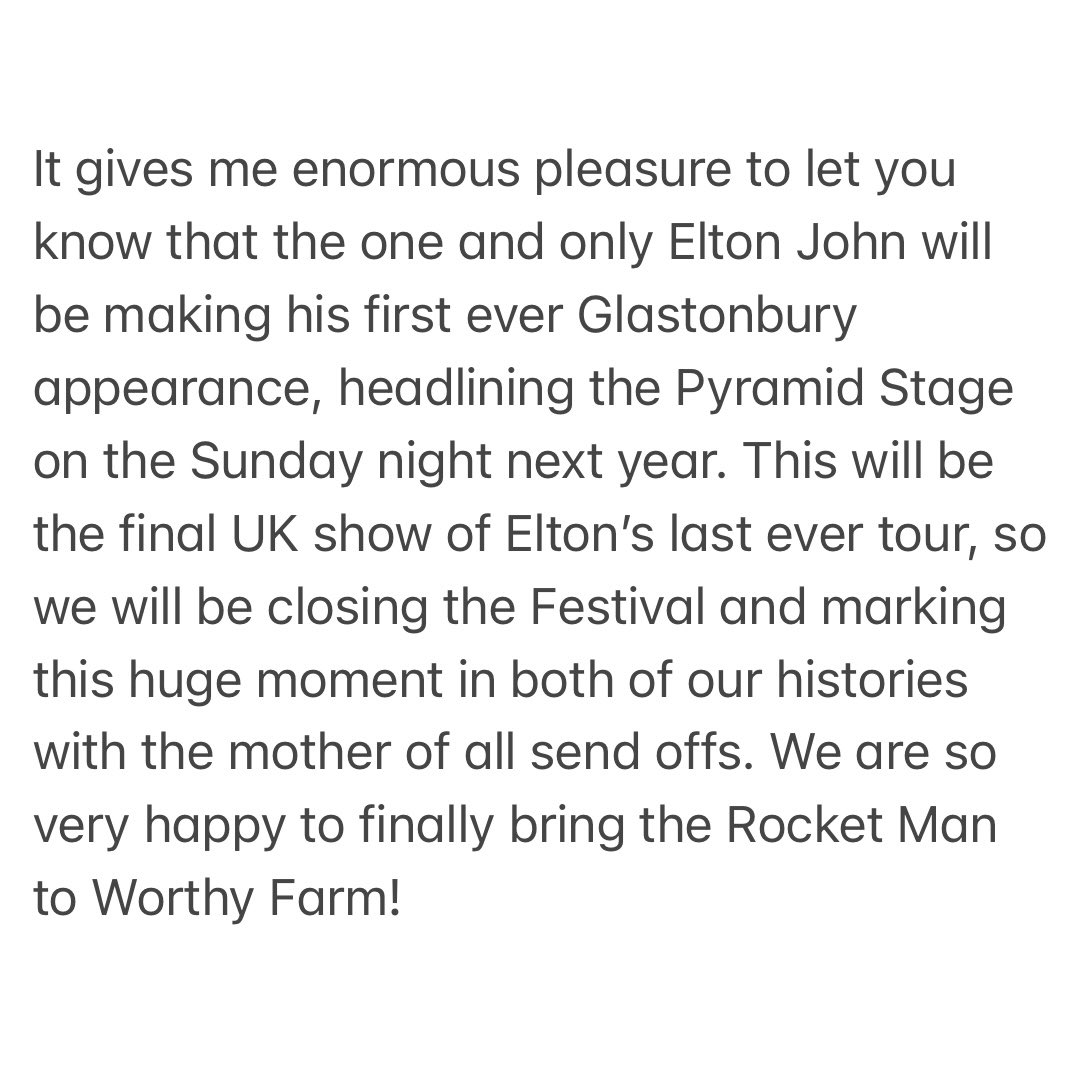 More info here.
Find Full Pelt Music on Youtube
Guns N' Roses set for BST Hyde Park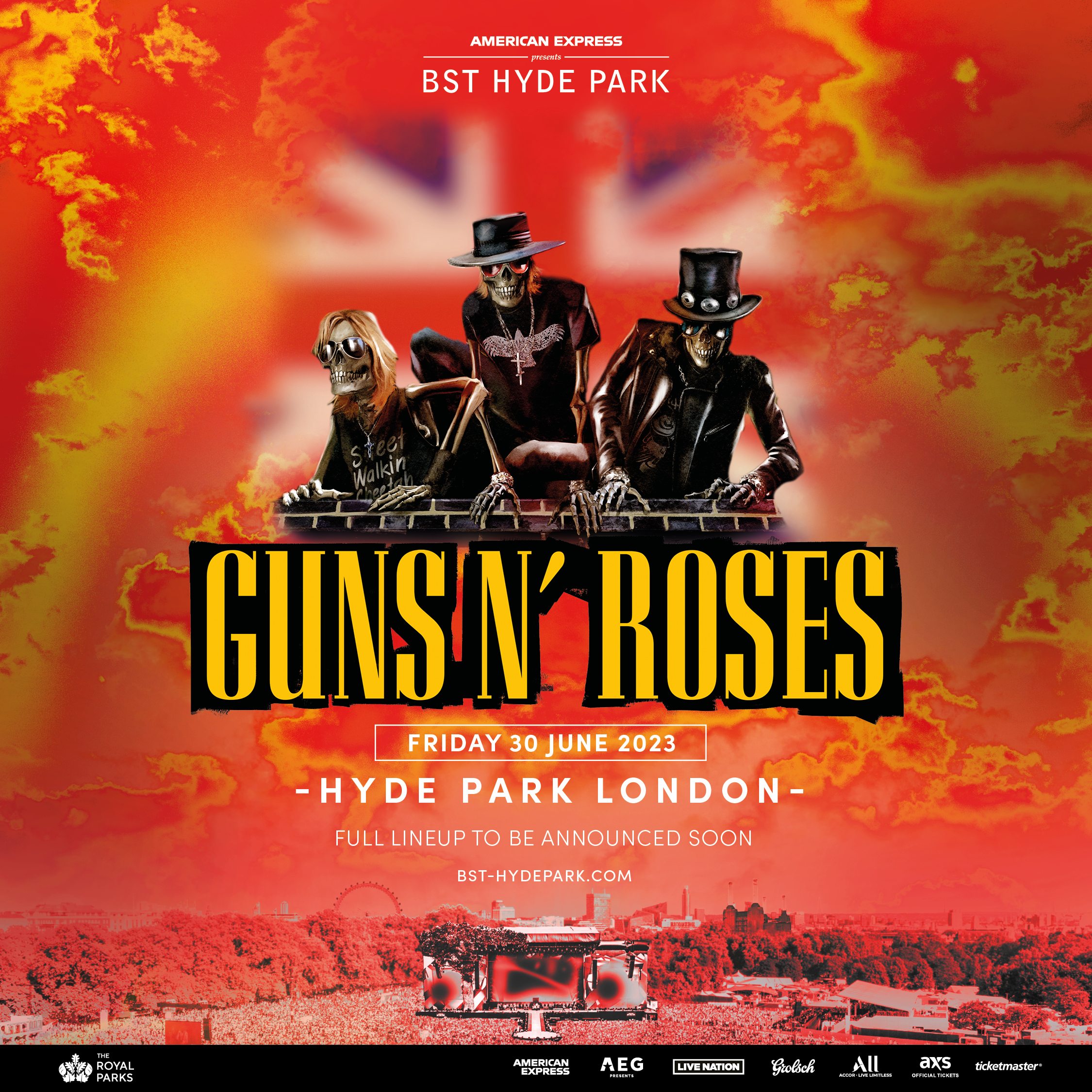 Another legendary act announced this week to be headlining a major festival was Guns N' Roses. The band are the latest act announced for British Summer Time which takes place in Hyde Park, London.
A full supporting line-up will be announced soon.
Tickets are here.
Read our review of 'Get Rollin' from Nickelback
Bloodstock reveals final headliner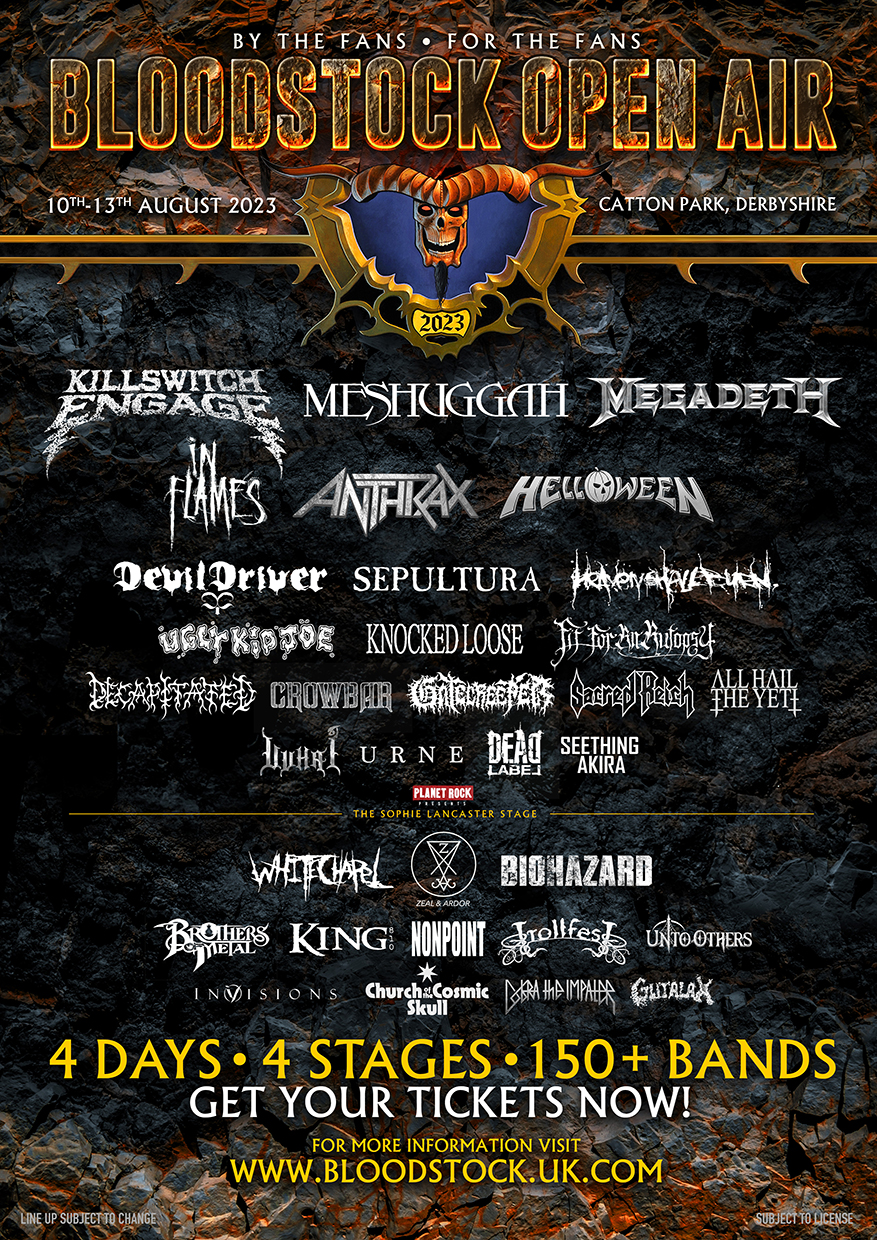 Bloodstock Festival has this week revealed that Swedish tech metal legends Meshuggah will be headlining the Saturday of the event.
Also announced were German power metallers Helloween who will play as main stage special guests on Sunday.
Tickets are here.
Read our review of 'Divisive' from Disturbed
Bearded Theory reveals stunning line-up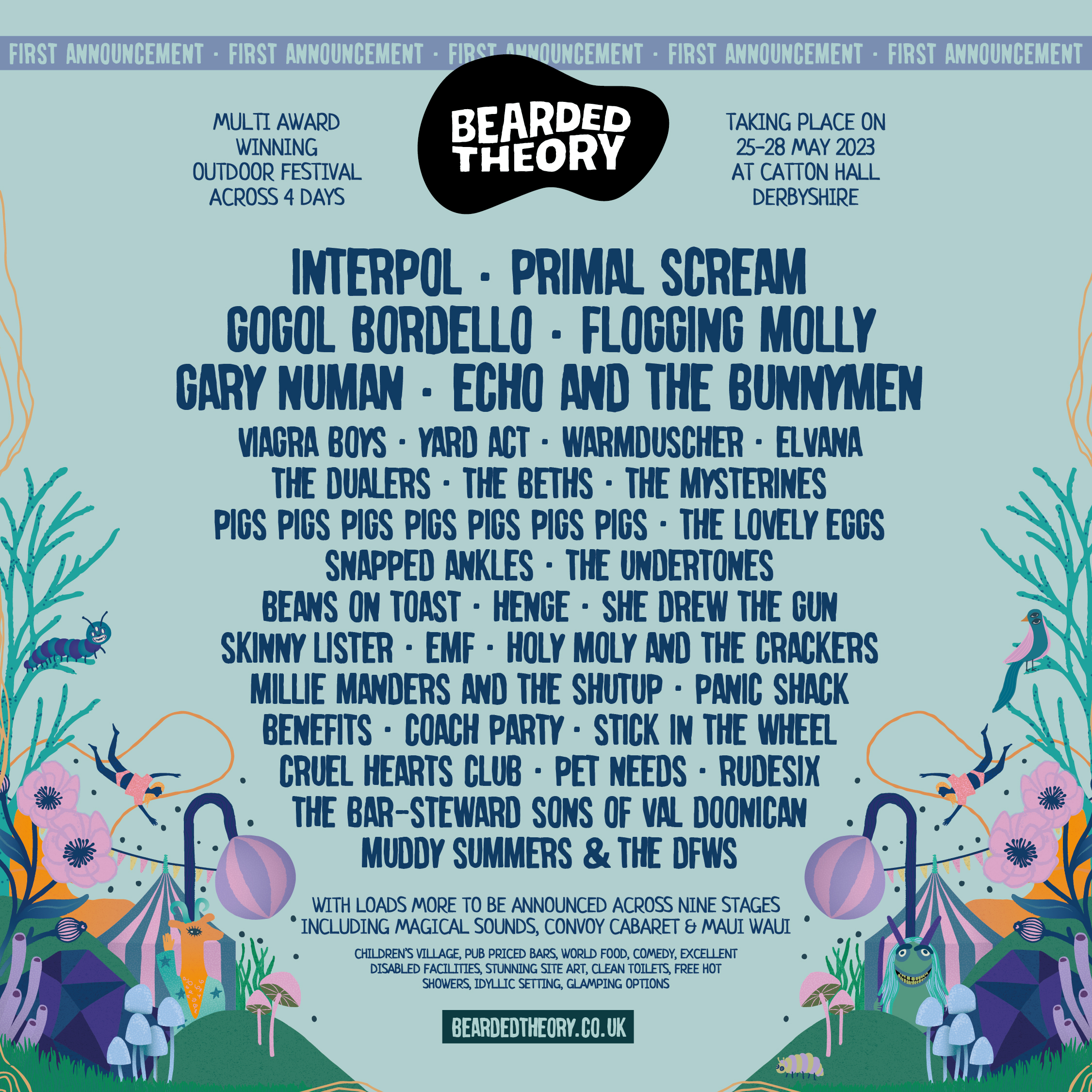 We continue the festival announcements in our News Report with Bearded Theory who this week announced a stunning line-up topped by Interpol and Primal Scream.
Also on tap will be Gogol Bordello, Flogging Molly, Gary Numan, Yard Act, The Mysterines, Pigs x7, The Undertones, Beans On Toast, Skinny Lister, Holy Moly And The Crackers, Coach Party, Pet Needs and many more!
Tickets are here.
Listen to our Podcasts including guests Beans On Toast, Skinny Lister & Pet Needs
Standon Calling sets 2023 line-up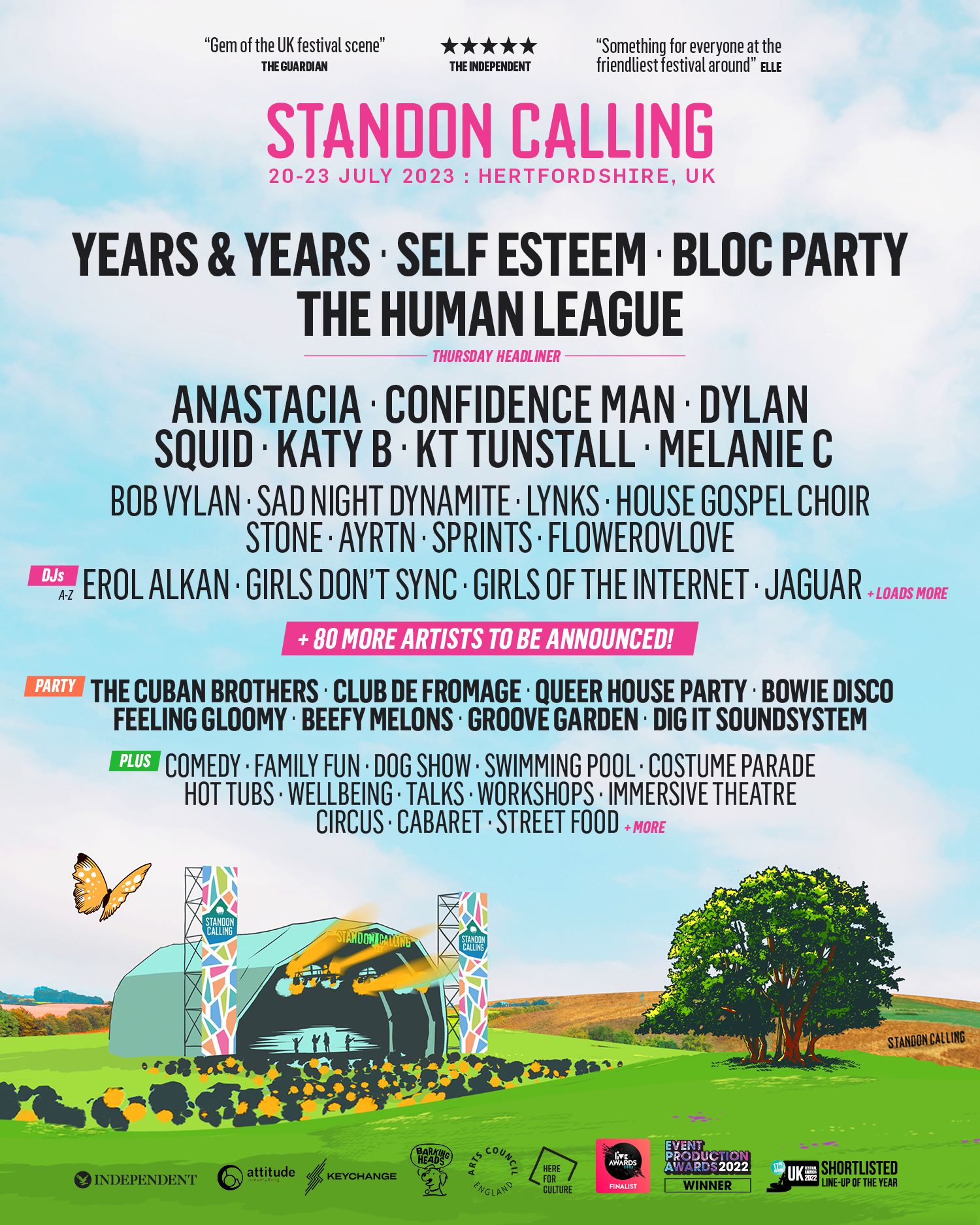 Another festival dropping their initial line-up for next year is Standon Calling. The event will be topped by Years & Years, Self Esteem, Bloc Party and The Human League.
Also on the bill are the likes of Squid, KT Tunstall, Bob Vylan, Lynks and Stone.
Festival Founder and Director Alex Trenchard says: "2022 was an incredibly special year for all of us at Standon Calling. It's given us so much excitement to look forward to 2023, in what is shaping up to be the greatest Standon Calling to date.
We're so proud of this year's progress in booking a gender-balanced headline bill and are certainly in for a good time. Couldn't be happier to bring Self Esteem back and in an even bigger slot, alongside Bloc Party, an all time favourite of ours and one of the greatest modern alternative indie rock bands around. With more iconic names like Years & Years, The Human League and many more, we've booked some of the best live acts going, including future superstars ready to take over 2023 and much more – this announcement really captures everything important about Standon Calling.
We can't wait to see everyone next July, and we've got a LOT more surprises to come – so stay tuned!"
Tickets are here.
Read our review of 'The Price of Life' from Bob Vylan
Deer Shed 2023 line-up revealed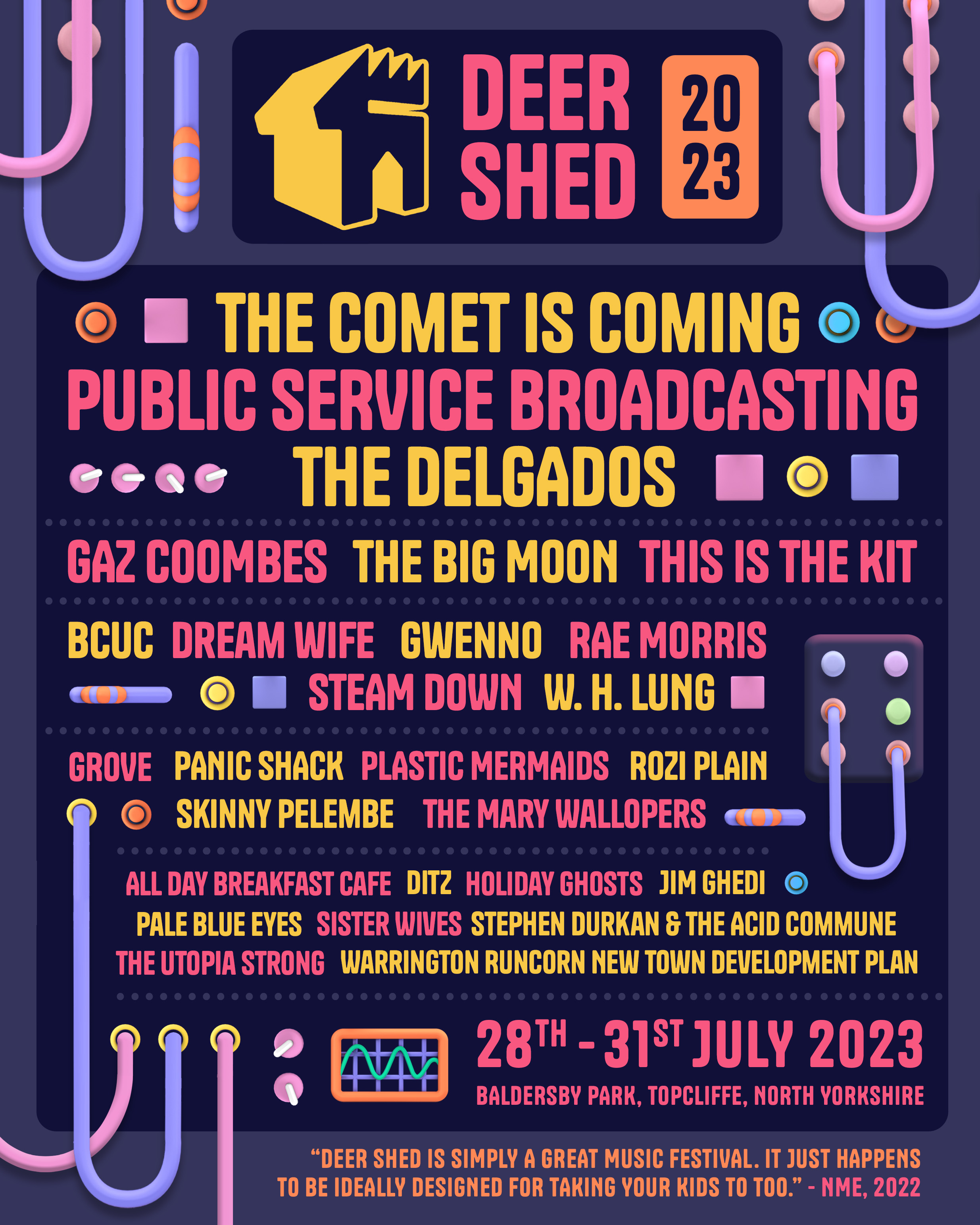 Another festival to check out is Yorkshire's Deer Shed Festival, which is set to feature the likes of Public Service Broadcasting, Gaz Coombes, The Big Moon, This Is The Kit and Dream Wife.
Tickets are here.
Read our review of 'Signs of Life' from Asylums
Outcider line-up revealed
A couple of smaller festivals next. First, Outcider Festival which will feature the likes of Pet Needs, Sean McGowan, Deux Furieuses and more.
Tickets are here.
Read our review of 'Songs From Planet Earth' from Deux Furieuses
Lume Festival announces line-up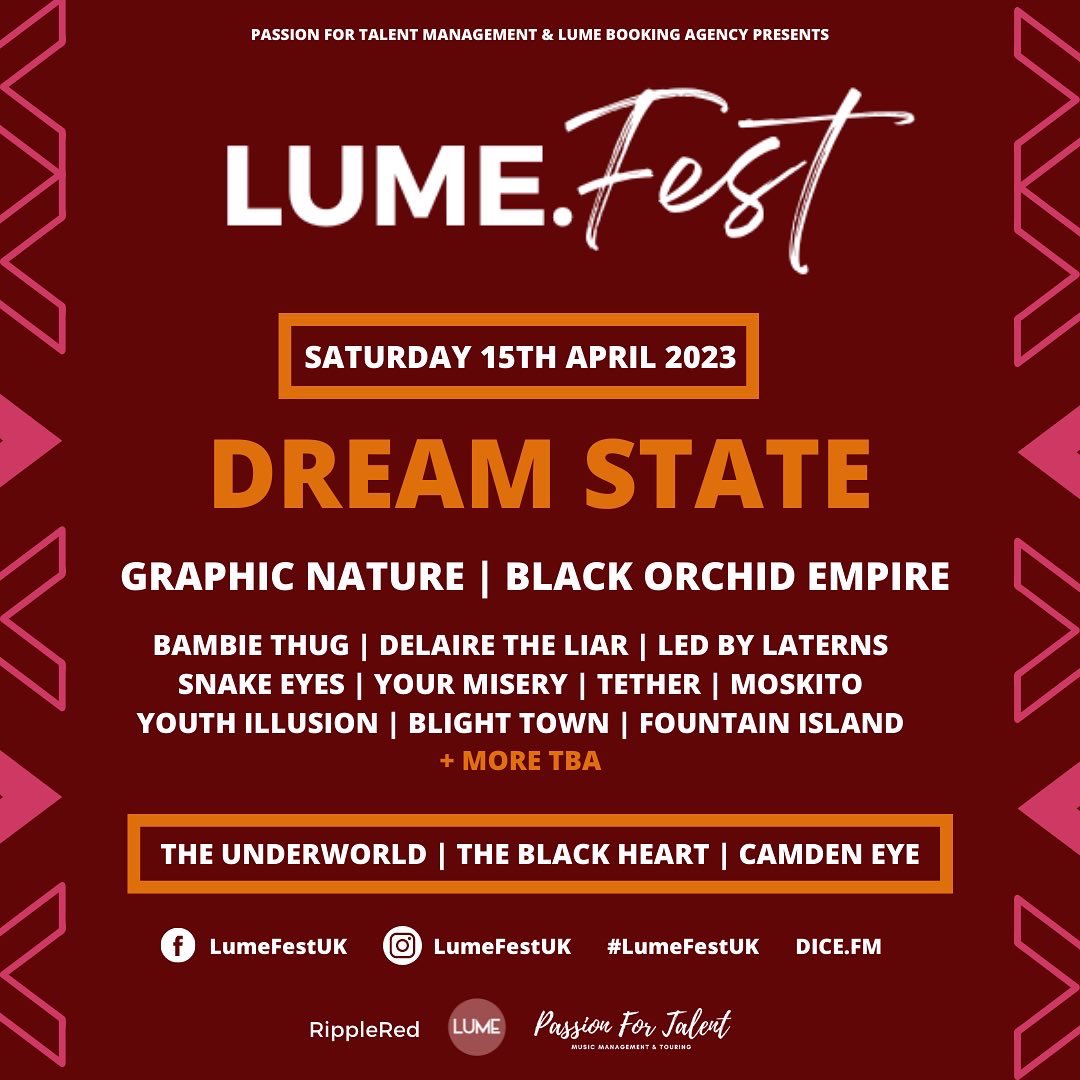 The final festival announcement in our News Report comes from Lume Festival. The event will takeover The Underworld, The Black Heart and Camden Eye in April.
The line-up features Dream State, Black Orchid Empire, Delaire the Liar, Led By Lanterns and 'Discover' New Music Podcast alumni Moskito, Youth Illusion and Blight Town!
Tickets are here.
Listen to our 'Discover' New Music Playlist

The Weeknd announces UK stadium shows
We move our News Report onwards now to the best tour announcements from the past week and get the ball rolling with the news that The Weeknd will bring the 'After Hours Til Dawn' global stadium tour to the UK.
A Manchester date in June will be followed by two dates at London Stadium in July.
Support comes from Kaytranada and Mike Dean.
Tickets are here.
Follow our Album of the Year Countdown on Social Media
The Blue Stones announce UK/EU Tour
The Blue Stones have announced a return to the UK and Europe for Spring 2023. The band will include three UK shows in Manchester, Nottingham and London.
The Blue Stones vocalist/guitarist, Tarek Jafar, had this to say about the tour, "when we release new music, we immediately think about how it will be received in Europe and the UK. We feel such a connection to those places, and our fans there have been incredibly supportive. We wanted to provide an album that stays with them forever, and a show they'd never forget. No one should miss these shows, because it's a side of us that you've never seen before."
Tickets are here.
Listen to our 'Hard & Heavy' Playlist
The Pearl Harts announce UK Tour dates
The Pearl Harts have revealed the 'Love, Chaos' Tour which is set to take the duo around the UK and Ireland in May.
Tickets are here.
Sean McGowan announces UK Tour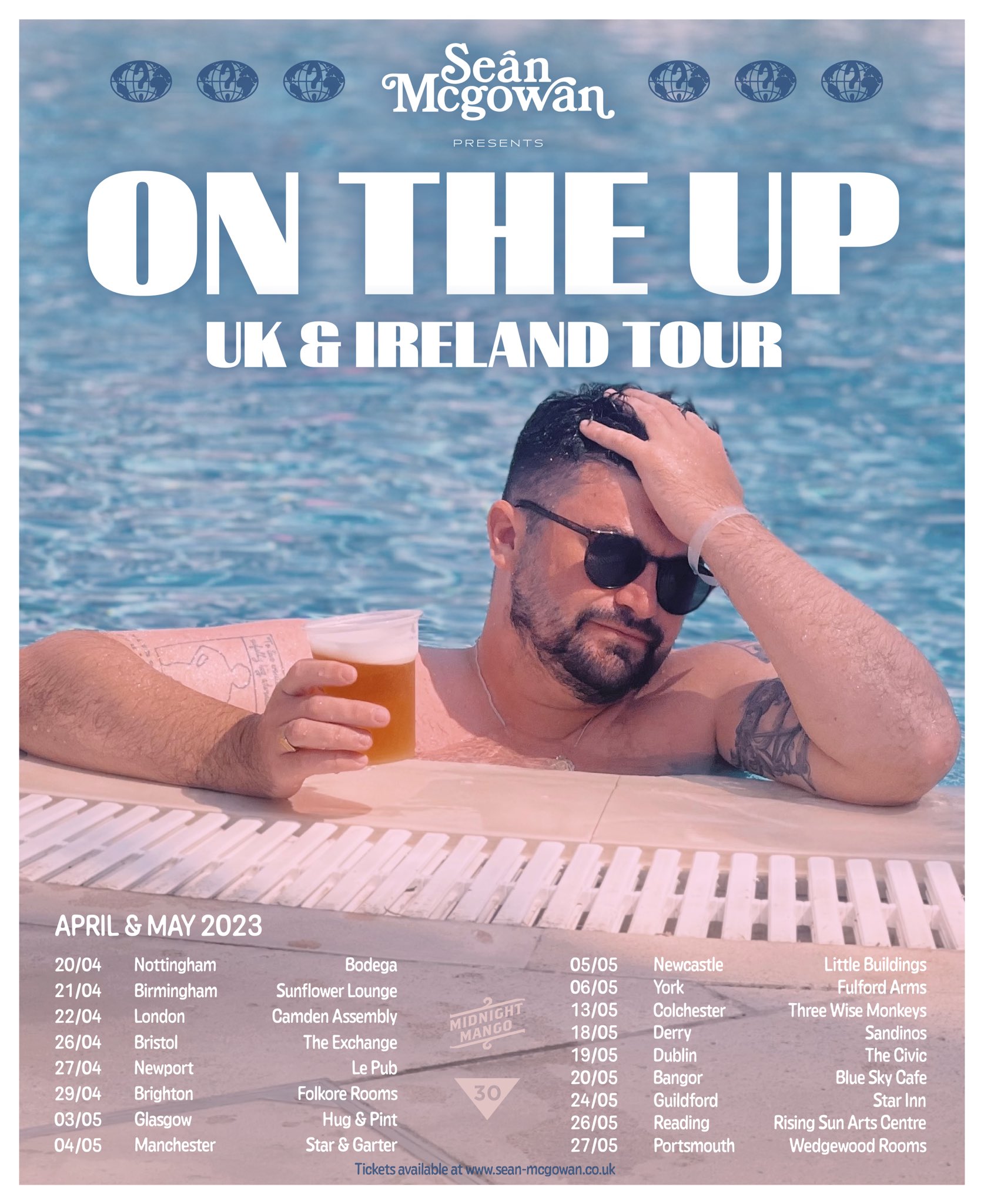 Also hitting the road hard early next year will be Sean McGowan as he heads out on his 'On The Up' Tour.
Tickets are here.
Read our review of Jamie Lenman live in Hertford
Party Cannon reveal UK Tour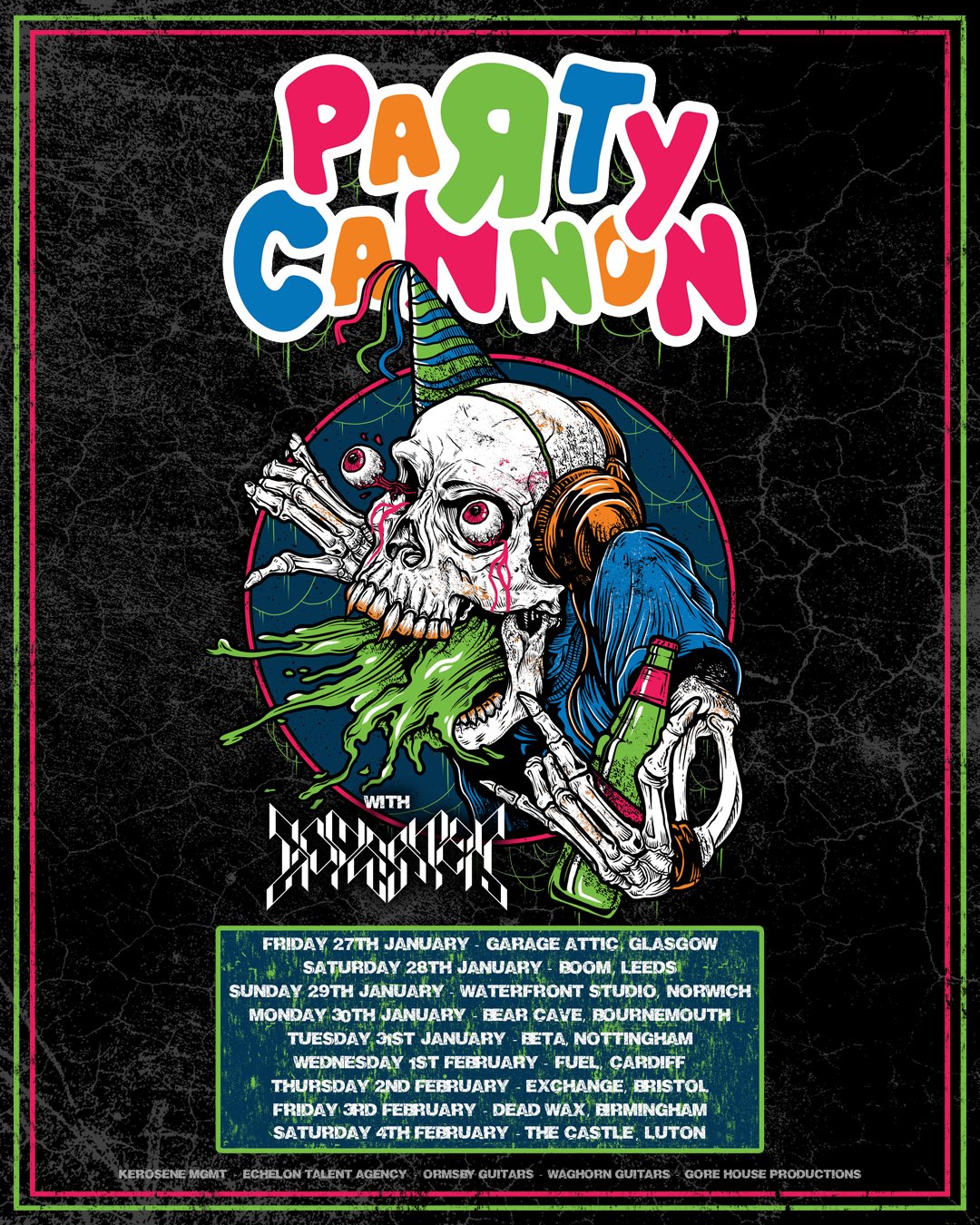 The final tour announcement in our News Report this week comes from Party Cannon who will tour the UK early next year with support from recent Podcast guests Godeater!
Tickets are here.
Watch Episode 30 of our 'Discover' New Music Podcast with guests Godeater

Black Star Riders share new single 'Riding Out the Storm'
Next we take our News Report to the best new releases from the past week and we get started with Black Star Riders.
It was a big news week for the band as they both shared their new single and revealed their new guitarist. Yes, Wayward Sons guitarist Sam Wood joins the group and you can check out new single, 'Riding Out the Storm' above!
Ricky Warwick "I first saw Sam back in 2019 when Wayward Sons were guests to Black Star Riders and I was absolutely blown away! I had Sam join me for some Fighting Hearts dates a few months back and knew he was the guy for us. If ever there was a new GUITAR HERO waiting in the wings, then it's Sam! Black Star Riders have had some of the World's finest guitar players in their ranks and Sam is truly up there as one of them. We couldn't be happier!"
The single comes from forthcoming new album, 'Wrong Side of Paradise', and Warwick comments:
"As we get older, sadly we start to lose the ones around us who we love, having lost both my parents and some dear friends in the last few years I've started to question and look at my feelings on my own mortality and morality. I've come to realise that death is a part of life and even in the darkest days (that we all get sometimes), I've come to understand that every aspect of life should be an intensified experience and never taken for granted."
 
He continues: "The video was shot in downtown Los Angeles and directed by Tony Aguilera. I love the cinematography and different camera filters that Tony used during the shoot. I think it complements the essence of the song, which conveys reflections of mortality and consequences of choice. Life must end eventually, but love doesn't."
Pre-order you copy here.
Read our review of Ricky Warwick live in Norwich
Hundred Reasons debut 'New Glasses'
Hundred Reasons also had new music on offer this week and you can listen to new single, 'New Glasses', above.
Vocalist Colin Doran had the following to say about the themes behind the track:

"The lyrics for this song are really about a person I used to work with that spent lots of time treating people badly to cover up their own inadequacies. They were not good at their job but, due to their massive ego and how they wished to be perceived by others, preferred to make others feel deficient. The song describes how I came to realise this. The amusing thing is that it was a working title as when we started writing it, Larry had actually got new glasses that day but the name stuck."
The song comes from upcoming album, 'Glorious Sunset', which is out February 24th.
Pre-order here.
Read our review of Shinedown live in London
Bury Tomorrow share 'Boltcutter'
This week saw Bury Tomorrow share their new single, 'Boltcutter', which you can listen to above.
The tracks features on upcoming new album, 'The Seventh Sun', released March 31st.
Speaking of the track, guitarist Kristan Dawson shares, "from the second we put the finishing touches to Boltcutter, we knew it had to be a single. Whilst it is a fundamental Bury Tomorrow track, being both loud and heavy, it also emphasises the new era of our band."

"Specifically, it highlights influences we haven't necessarily channelled through Bury Tomorrow before, and it's a pleasure to continue to expand the possibilities of our music. It began its existence through Tom crafting the foundations, with an ambient and electronic soundscape, before the rest of the band provided their usual expertise."
"Considering its weighty riffs and catchy dual vocal hooks, we also knew that Boltcutter was going to be an undeniable addition to future setlists. And for those who have attended recent shows on our tour,  they will have already had a sneak preview. We've loved being able to preview a single release like this with our fans, and it seems that it has already made an impact with teamBT and we can't wait for the rest of our wonderful community to hear it."
Pre-order your copy here.
Read our review of Bury Tomorrow live in Norwich
Delain announce new album and share 'Beneath'
Finally for our News Report and setting off into a new era, metal greats Delain have announced that they will release new album, 'Dark Waters' on February 10th.
You can check out new single, 'Beneath', above!
Martijn Westerholt on 'Beneath':
"'Beneath' is a perfect ambassador of the album and Delain as a whole because it encapsulates almost all of the recognizable Delain elements you will find on the album."
"This album captures all elements Delain is known for – our distinctive heavy guitar riffs, massive orchestral parts, both heavy metal and pop vocals, rock opera vibes along with 80s synth sounds.  In short, this is definitely a recognizable Delain album that contains classic 'Delain elements' while also moving forward with fresh influences."
Pre-order your copy here.
Read our review of Evanescence & Within Temptation live in London

As always we conclude our News Report with the latest additions to our 'Discover' New Music Playlist.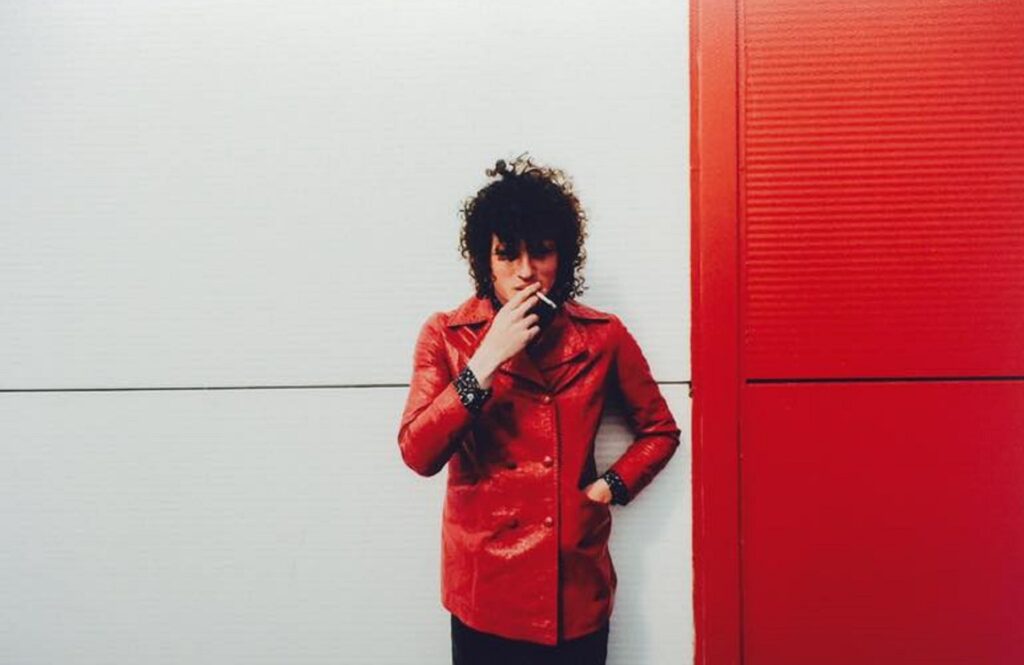 Little Triggers – 'Personality Crisis'
UK rockers Little Triggers share their new single, 'Personality Crisis'.
The track takes a swipe at social media influencers and the millions of young people who follow them. Tom remarks: "I don't feel any connection to this sort of instant gratification online culture. The minds of these digital influencers are a closed book to me. I just don't get why so many people think they have something meaningful to say." Hamilton goes on to elaborate: "The personality crisis of the song title is both my alienation from this virtual world and also that of the individuals who think their online musings really matter. To them and their followers, I say get a life – a real life!"
MOSKITO – '517'
Fearless UK band MOSKITO are back with their new single, '517', taken from upcoming mixtape, 'Bad Love' out January 27th.
"517 is a song which allows you to find yourself lost in the chaos, conjuring any emotion in which you allow yourself, this is your page…. What would you write? After all we all just architects of our own downfall! It's like a letter to your ex. Full of optimism, pride, resentment, confusion, jealousy, loathing & a desperation to prove them wrong. 517 is the ultimate revenge bod." – Frontman Jake Rudd.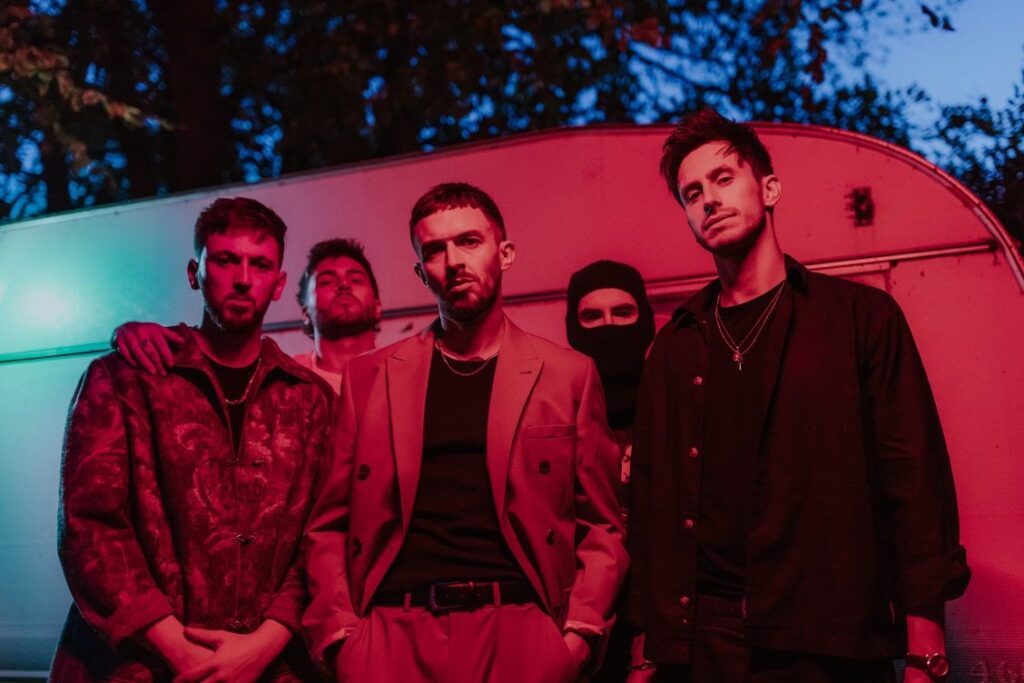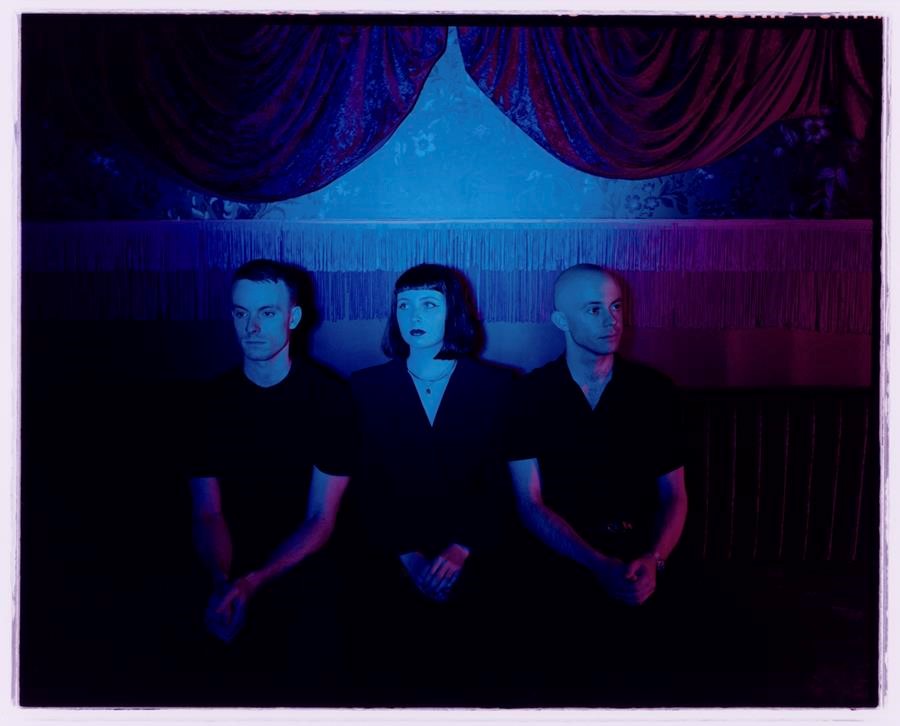 MYNK – 'Boundaries'
London trio MYNK share their debut single, 'Boundaries'.
Bex Morrison comments:

"The track is about the boundaries we set in order to function in different situations / relationships; the crossing of sacrifice and habit meets somewhere in the middle to maintain a connection. It's about the relatable internal questioning of 'do I/don't I?' and where that takes you, and how you can lose yourself in it."
Listen, Follow and Discover your new favourite act now with our 'Discover' New Music Playlist
Then find out the stories behind the songs on our 'Discover' New Music Podcast!
Share our News Report on Social Media