Every week we roundup the best music news from the past week!
Follow us on Social Media

The Hunna announce UK Tour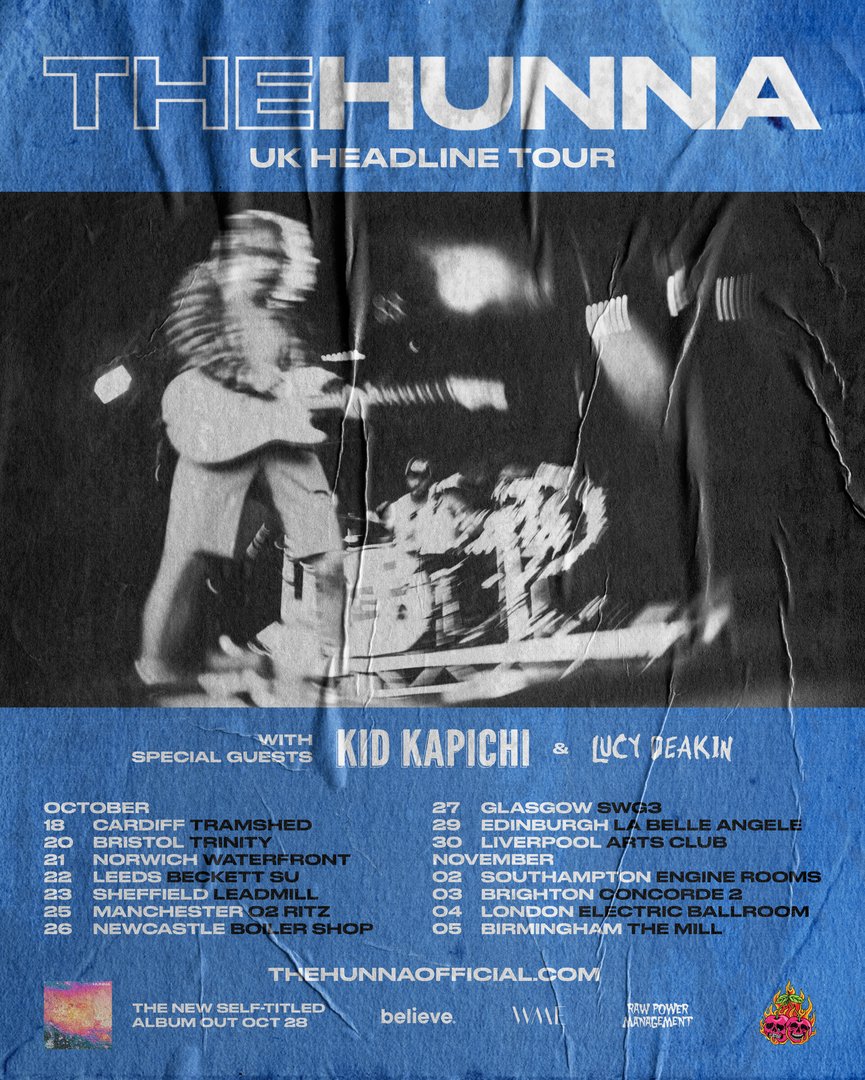 Welcome everyone to another edition of our weekly music News Report, where we roundup the best news from the past week. We start this week with the latest tour announcements, including the above from The Hunna!
Having just revealed the details of their upcoming new self-titled album, the band have now scheduled in a lengthy UK Tour for later this year. Support comes from Kid Kapichi and Lucy Deakin.
'Trash', the lead single from the new album kicks things off by giving the music industry both barrels, taking pot-shots at the execs who told them "TikTok, TikTok or else you get dropped".
"We're not calling anyone specific out," explains Ryan. "it's just overall industry suckiness. It highlights things we've experienced in the industry over the years and things we see going on and hear about now. There's a lot of bad shit that still goes on in the industry and a lot of it gets swept under the rug. But we're in the position where we're on our fourth album, we feel refreshed and confident and this is what we're going to say. You either like it or you don't, it's cool either way. We are who we are."
Tickets and album pre-orders are here.
Read our review of The Hunna at Y Not Festival
Blossoms reveal UK Tour dates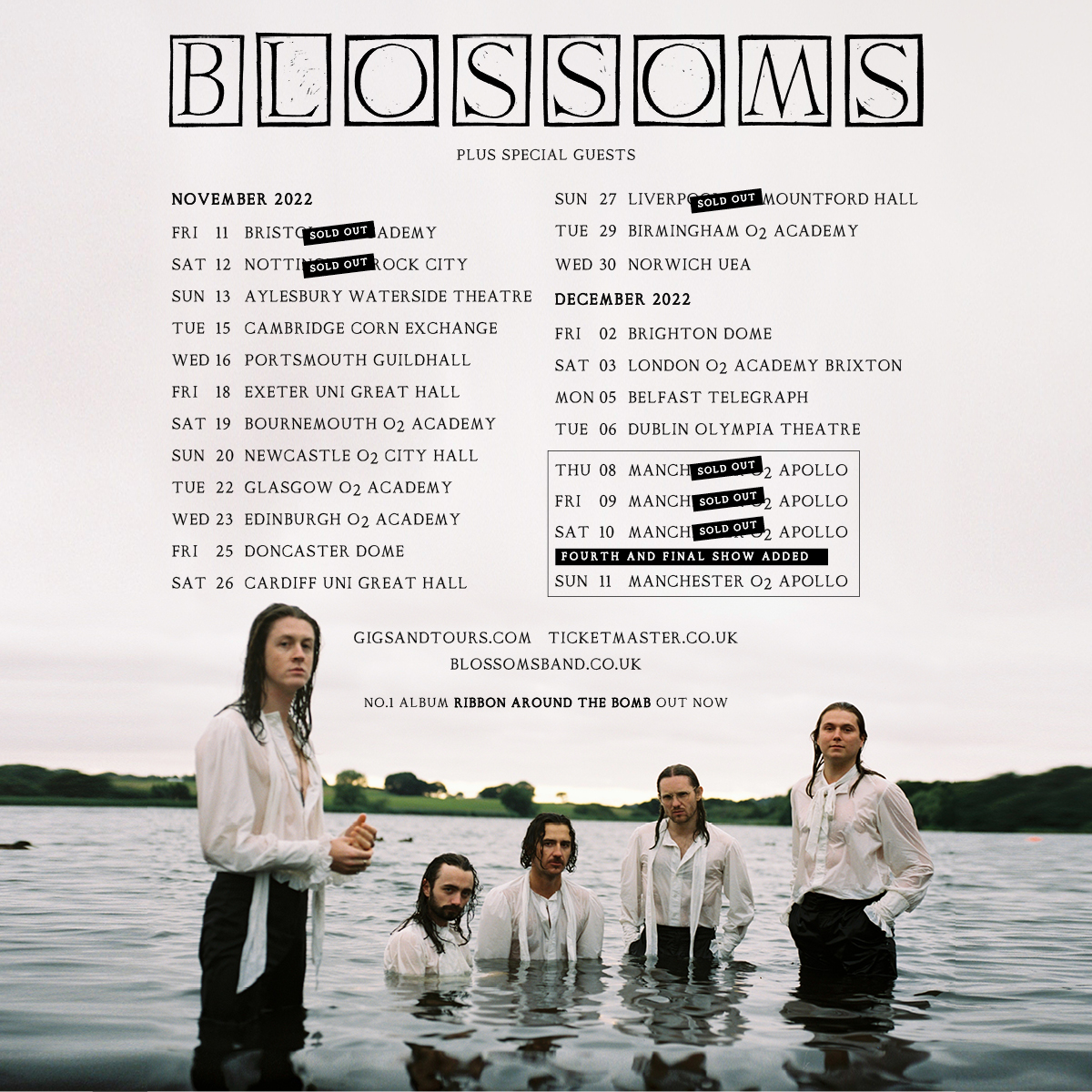 Speaking of lengthy tours, Blossoms will truly be putting the work in at the end of this year with the above trek around the UK. With shows already starting to sell out, these aren't ones to sit on.
Tickets are here.
Find Full Pelt Music on Youtube
Nile Rodgers & Chic announces End of Summer Parties
The legendary Nile Rodgers and Chic have announced two massive concert appearances at the iconic London venue O2 Academy Brixton, on Monday 19th September 2022 as well as a second show at O2 Victoria Warehouse, Manchester on the 21st of September.
Nile Rodgers said, "After the blues of Covid we've had an incredible summer in the UK getting up front and close with all of our incredible fans. What better way to celebrate the last day of summer and the first day of autumn than with our final UK shows of the year at Brixton and Manchester. We want to invite all the Lionesses who've made the whole country so proud to get up on stage for what will truly be Good Times!"
Tickets are here.
Listen to our Spotify Hot List!
Black Honey announce special London show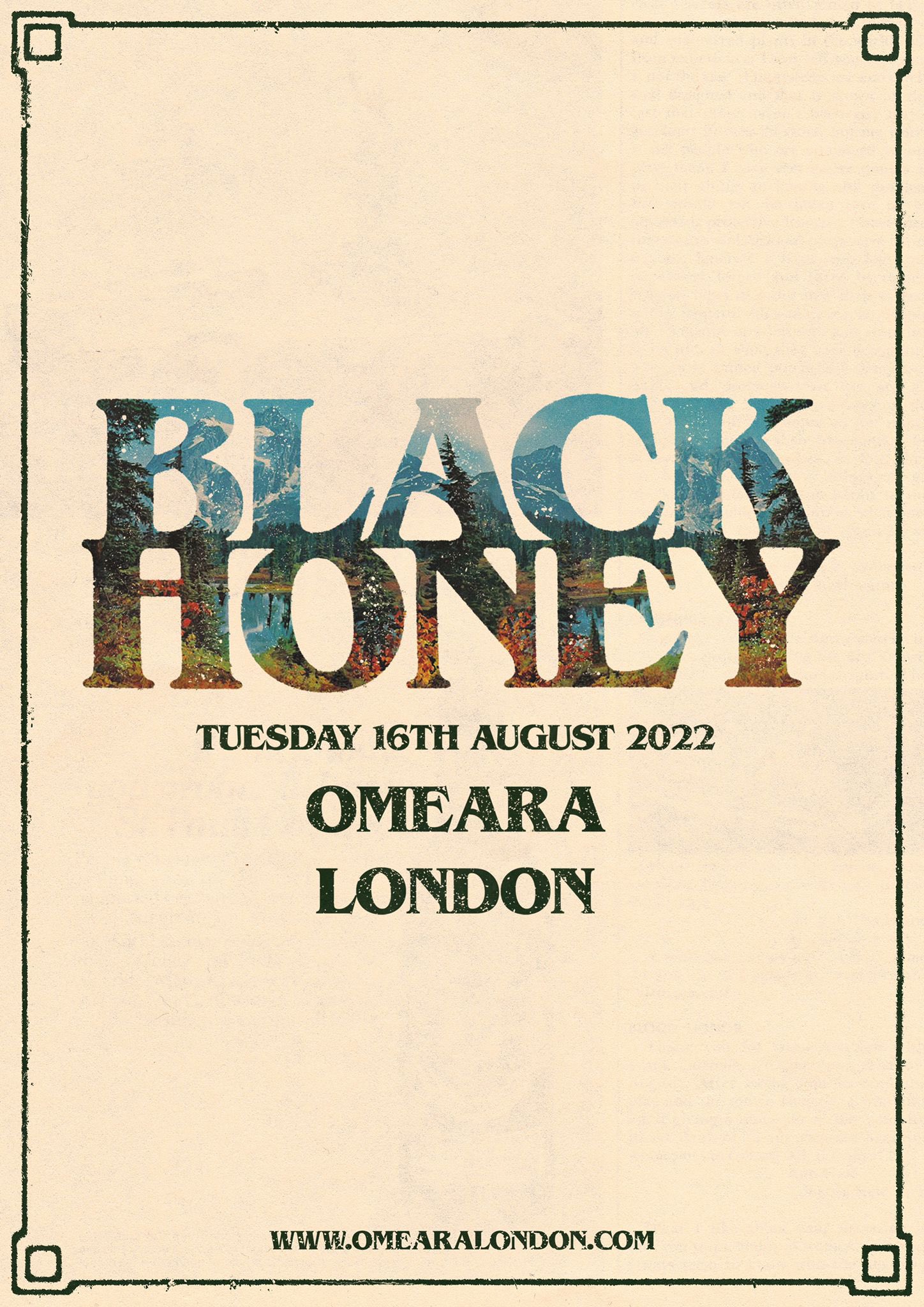 Black Honey this week announced a special one-off show at OMEARA in London. The band has teased the show as the beginning of their new era. Tickets have already sold out, for more info check here.
Read our review of Black Honey live in Norwich
The Wonder Years reveal UK Tour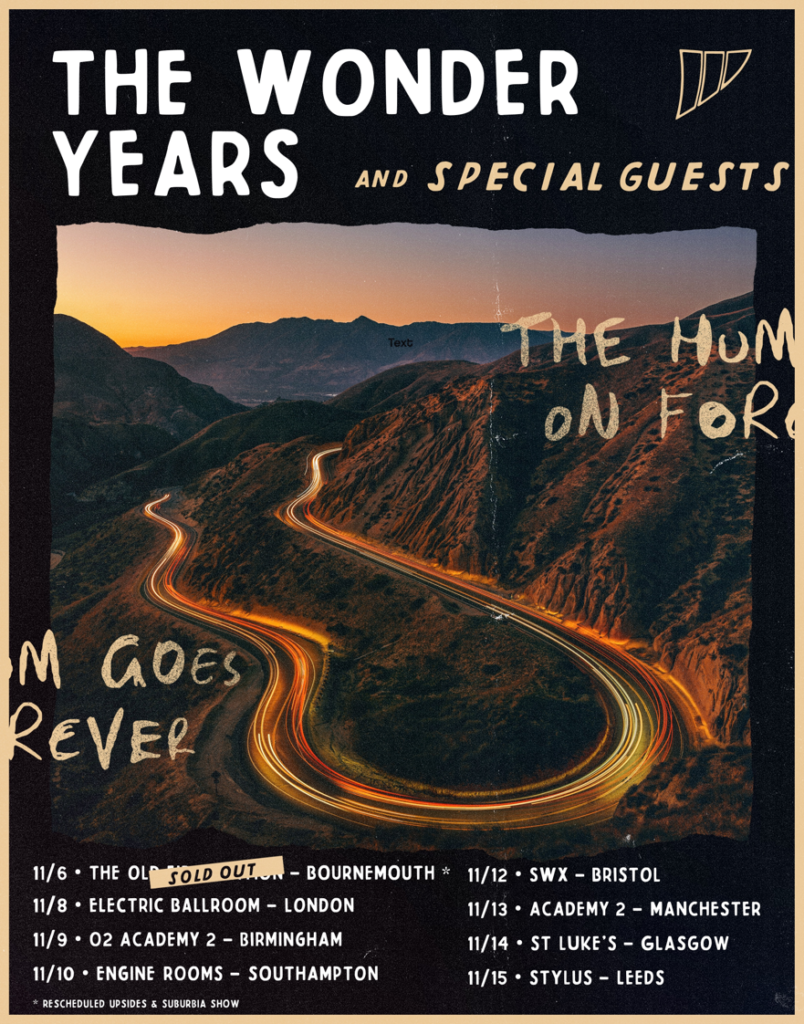 Another band with new tour dates to reveal as we continue our News Report is none other than The Wonder Years, who will hit the UK this November!
Speaking of the tour, frontman Dan 'Soupy' Campbell, says "Fun Fact: We've been touring the UK longer than anywhere in the world, including the US. This year marks 15 years since our first UK tour and the memories we've made—from playing literal basements up to Alexandria Palace—have been and continue to be some of our most treasured. So it's with an immeasurable joy that we get to tell you today that, for the first time since 2019, we're doing a headlining UK tour this November. We can't wait to play everything for you—new stuff from THGOF, old favourites, the whole damn thing."
Tickets are here.
Read our review of 'In The Wild' from The Interrupters
Pulled Apart By Horses set for huge UK Tour
It's that word lengthy again now as Pulled Apart By Horses have revealed that they will be hitting the road hard this Autumn!
Tickets are here.
Listen to our 'Hard & Heavy' Playlist on Spotify
Palaye Royale announce UK/EU Tour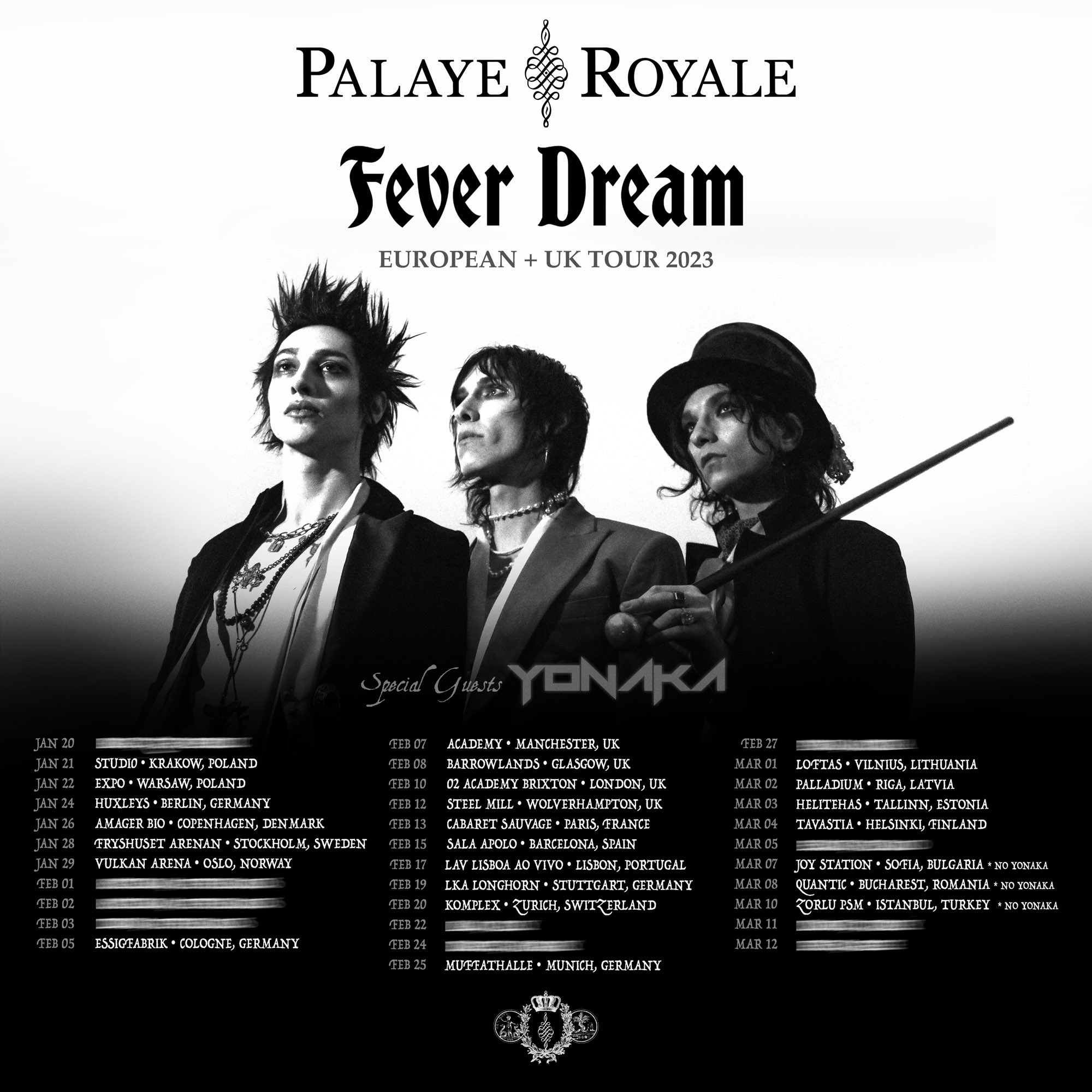 Our News Report continues with the news that Palaye Royale will be touring the UK and Europe early next year. Support for the tour comes from Yonaka.
Tickets are here.
Read our review of 'Seize the Power' from Yonaka
In Flames announced EU/UK Tour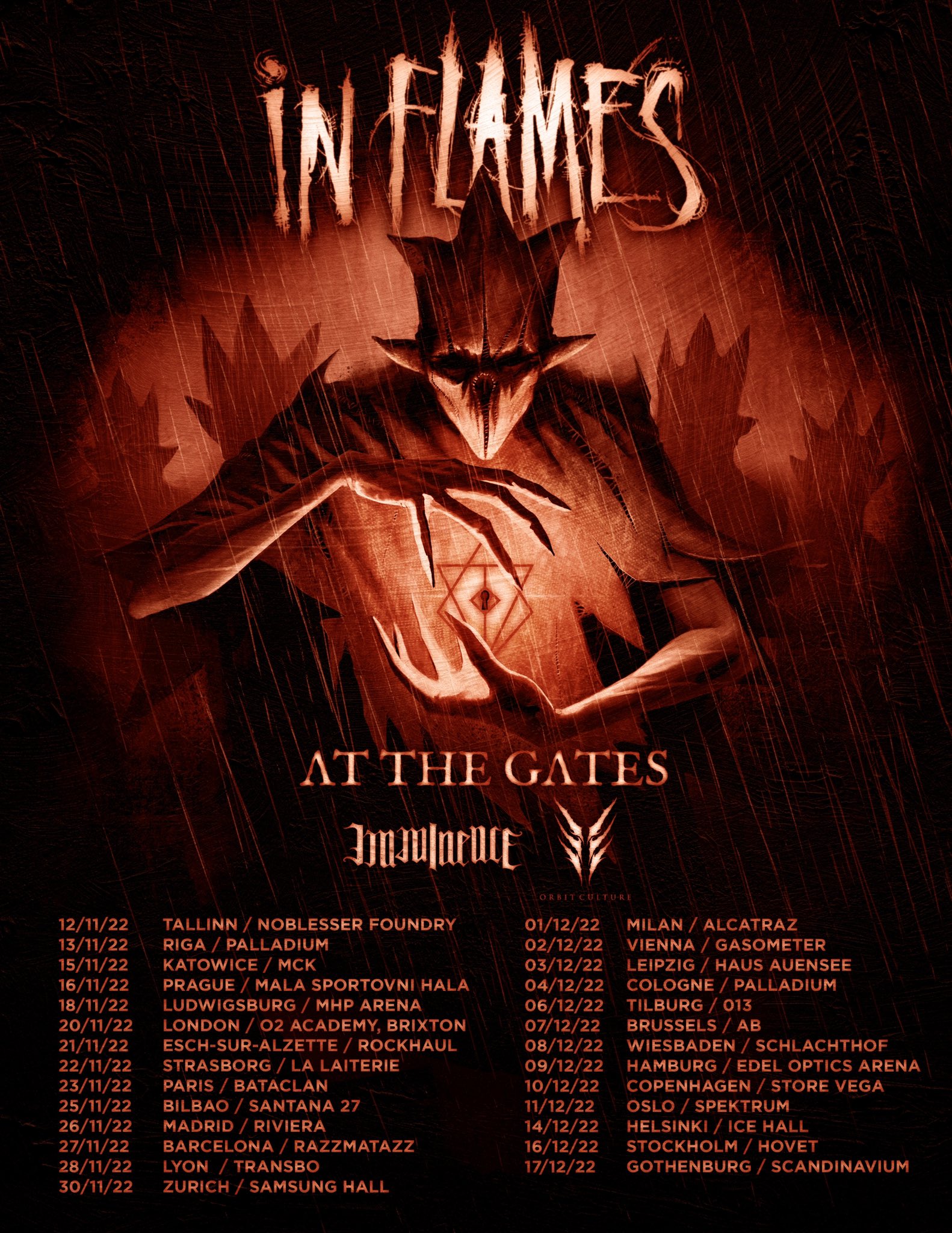 In Flames have also announced an EU/UK Tour which will take place later this year. The tour includes a stop at London's Brixton Academy in November.
Tickets are here.
Read our review of Rammstein live in Coventry
Joanne Shaw Taylor sets UK Tour dates
Our final tour announcement in this weeks News Report comes from Joanne Shaw Taylor, who this week revealed dates for later this year.
Tickets are here.
Read our review of Rival Sons live in Norwich

Neighbourhood Festival reveals new acts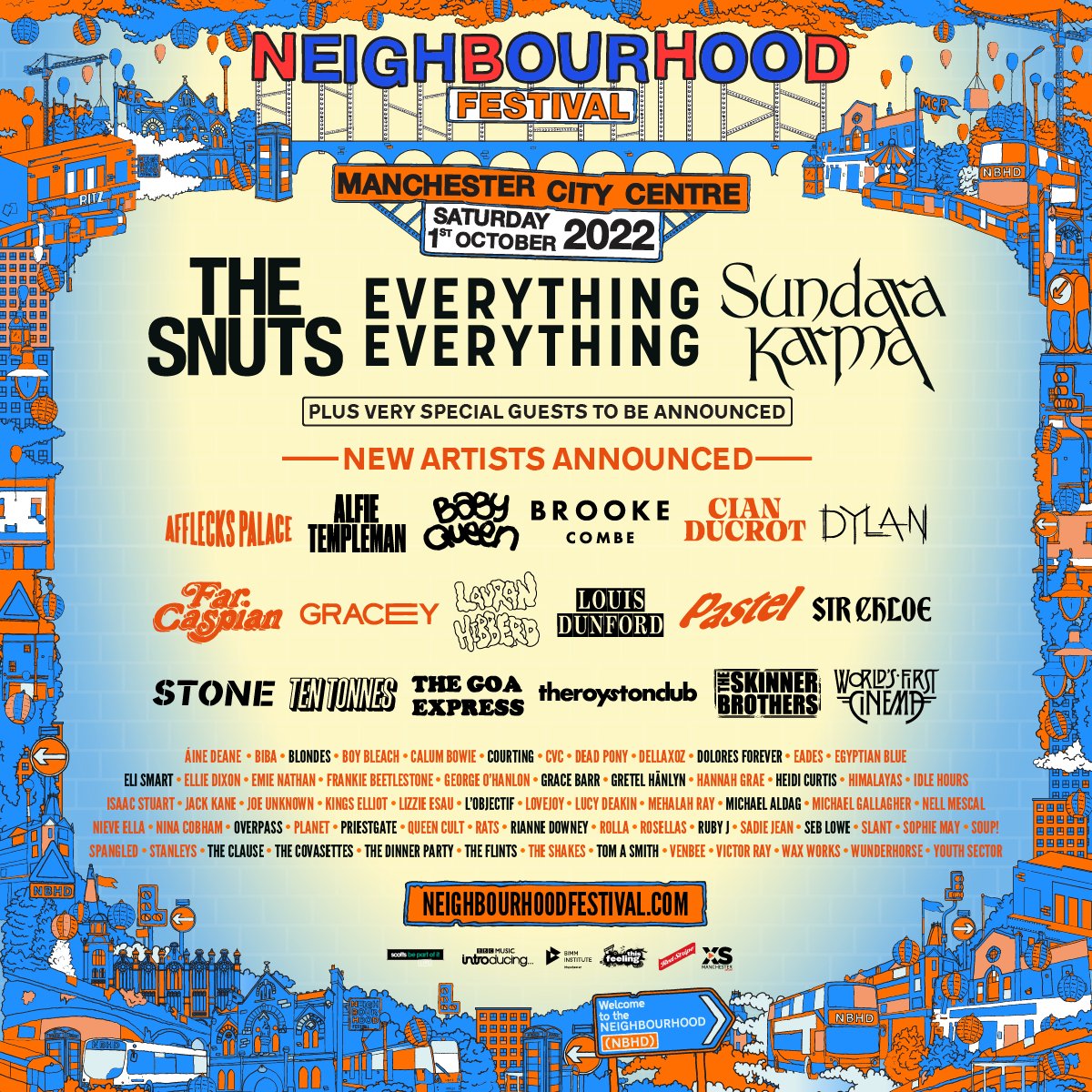 A single piece of festival news in our News Report this week and it comes from Manchester event Neighbourhood Festival.
The festival has revealed a second wave of acts including Pastel, Himalayas, Michael Gallagher, Planet, Rats, Rosellas, and Youth Sector.
They join the already announced The Snuts, Everything Everything, Sundara Karma, Baby Queen, Lauran Hibberd, Louis Dunford, Stone, Ten Tonnes, The Goa Express, The Royston Club, The Skinner Brothers and Courting!
Tickets are here.
Read our review of The Snuts live in Colchester

Slipknot debut 'Yen'
We move our News Report onwards now to the best new releases from the past week and we begin with Slipknot.
The band continue to prepare for their upcoming album, 'The End, So Far', which is out September 30th. This week the band debuted new track, 'Yen', which you can listen to above.
Pre-order your copy here.
Listen to 'The Dying Song (Time To Sing)' from Slipknot on our 'Hard & Heavy' Playlist
Alter Bridge share new track 'Silver Tongue'
Another massive rock act with new music this past week is Alter Bridge. The band shared their latest track, 'Silver Tongue', which you can listen to above.
The song will feature on upcoming album, 'Pawns & Kings', which is out October 14th.
Pre-order your copy here.
Read our review of 'Marching In Time' from Tremonti
IDLES debut video for 'Stockholm Syndrome'
This week also saw IDLES debut the video for their track, 'Stockholm Syndrome'.
Speaking on the video, directors Charlotte Gosch and the band's own Lee Kiernan explain, "The process of making the video was very fulfilling for the both of us as we were able to physically create what we were imagining. Both the masks and shapes were handmade and painted by ourselves and friends.

Working with our DOP Rob French we were also able to realise the long shots of each verse and the opening scene of the dancers. We both love the exhaustive and immediate feeling that a long shot can convey, like in Gus Van Sant's Gerry, which we referenced quite literally.

The initial idea of the video was to try and visualise the monotony hell of having to work to survive and how the 'machine' eventually engulfs you and strips you of your freedoms. But we wanted to achieve this in a metaphorical way that kept the meaning as open as possible. So it becomes rather a visual representation that can be read in many different ways."
More here.
Read our review of IDLES live in London
LIFE share new single 'Duck Egg Blue'
There was also new music from LIFE this week as they debuted new single, 'Duck Egg Blue', which you can check out above.
The track will feature on new album, 'North East Coastal Town', which is out on August 19th.
Speaking on the new release vocalist Mez says: "'Duck Egg Blue' is a realist's love song. The journey of trying to navigate through each other's feelings and emotions, the strains of close quarters trapped in a tiny flat, the minutiae of everyday life. The overarching sentiment is that no matter what happens, after all that is said and done, we love each other, and we are there for each other."
Pre-order your copy here.
Read our review of LIFE live at British Summer Time
Yungblud debuts 'The Emperor'
Yungblud debuted new track, 'The Emperor', this week and you can check it out above.
Yungblud's new album is out September 2nd, pre-order your copy here.
Read our review of 'weird!' from Yungblud
Holding Absence debut 'Coffin'
Another busy new release week for our News Report, and next up are Holding Absence!
The band this week debuted their new single, 'Coffin', which you can listen to above.
A new EP, 'The Lost & The Longing', arrives August 15th.
Pre-save here.
Read our review of 'The Greatest Mistake of My Life' from Holding Absence
Pet Needs debut new single 'Fear for the Whole Damn World'
'Discover' New Music Playlist alumni now, and Pet Needs have shared their brand new single, 'Fear for the Whole Damn World', which you can listen to above.
The track comes ahead of new album, 'Primetime Entertainment', which is out September 9th.
Pre-order your copy here.
Watch our 'Discover' New Music Podcast with guests Pet Needs!
Read our review of Pet Needs live in Norwich
Oakman share 'All The Way Up'
Fellow previous 'Discover New Music Playlist members Oakman have also released new music this week. You can listen to new single, 'All The Way Up', above.
About the song, the band says, "'All The Way Up' represents this long journey in a life between fear, hesitation and the desire to never stop going further. Since we were born, we all have dreams that we never stop fighting for. For which we will always be regarded as an alien by others because we are often misunderstood and not supported. And when everything else gets in the way, it's often psychologically hard to continue to find strength.  But every day is a new day and every day brings a new strength to keep going all the way up."
More here.
Watch our 'Discover' New Music Podcast with guests Oakman
Read our review of Kasabian live in Norwich

As always we conclude our News Report with the latest additions to our 'Discover' New Music Playlist!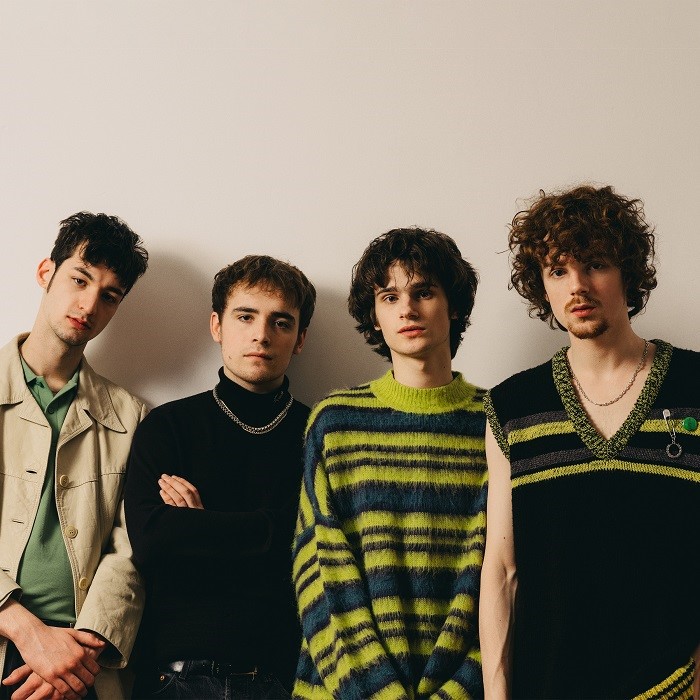 The Lounge Society – 'Upheavel'
The Lounge Society have shared new track, 'Upheaval', the latest track to be taken from their upcoming debut album 'Tired of Liberty', out August 26th.
The band comments, "Upheaval has a calmer atmosphere than anything we've done before and looking back on the album as a whole, it may in fact be one of the most important tracks on there. In the studio Dan [Carey, producer] really helped us bring a certain vintage feel to life – with deep textured acoustic guitars, heavily impacted by the ambient room mixing we focused on in the closing stages of the album. This song, more than anything else we've ever done, feels like us together as four mates playing a song that we love."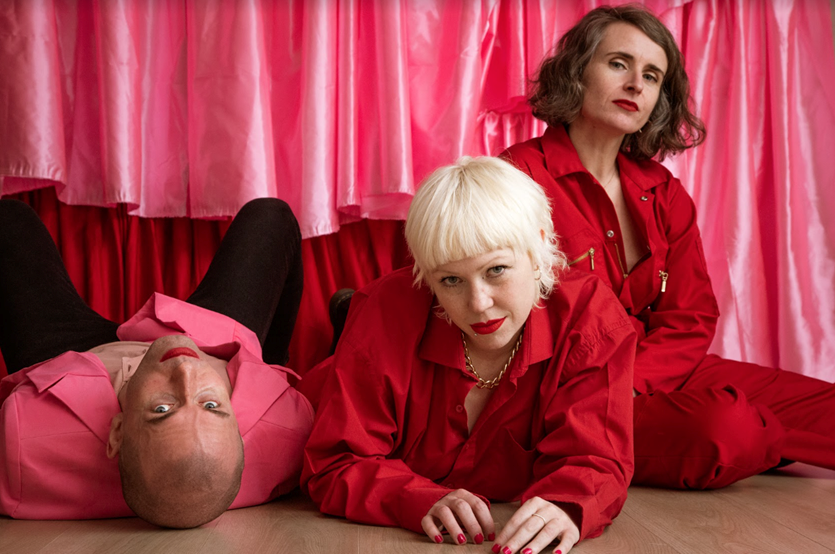 Grave Goods – 'Source'
Grave Goods have shared their new single, 'Source', taken from debut album 'TUESDAY. NOTHING EXISTS.', which is out 9th September.
On the track, drummer Sarah Grimes said, "This was the second song we wrote. It was written on drums and guitar first, we wanted it to be really minimal in the verse with drums and vocals and contrasted with louder choruses with the guitar and drums working together with bass added later. When we were structuring the song we took the guitar line from the chorus and used it as the intro to hook people in.
When we wrote the song initially, I had a mic set up beside me and I whispered "ha ha" at the end of each bar during the verses. Those were dropped as we started to play the song live but while we were recording we decided to add it back in – me whispering "Ha Ha" on my tiptoes trying to reach Lois' mic."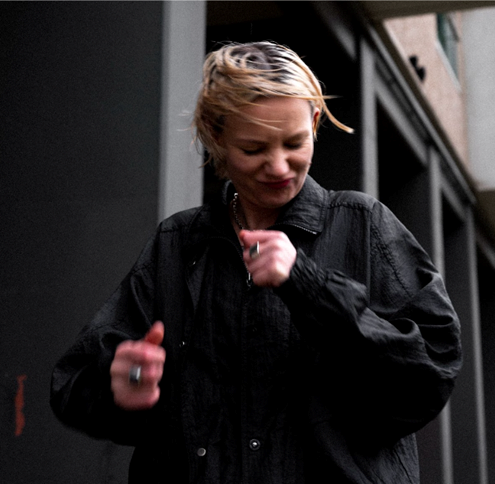 ENOLA – 'Strange Comfort'
Melbourne-based singer, songwriter, producer and multi-instrumentalist ENOLA, shares new single 'Strange Comfort'.
ENOLA says of the track, "There is a comfort in knowing that suffering can be a universal experience. We are alone, yet together in our aloneness."
On the accompanying video they say, "In the film I am not playing a role or character & I'm not playing myself as I am today. I am looking back at a past self and a time & place gone. A time of fearlessness, hopelessness & rebellion."
Listen, Follow and Discover your new favourite act now with our 'Discover' New Music Playlist
Then find our the stories behind the songs on our 'Discover' New Music Podcast!
Share our News Report on Social Media