Every week we roundup the best music news from the past week!
Follow us on Social Media

Bruce Springsteen announced for BST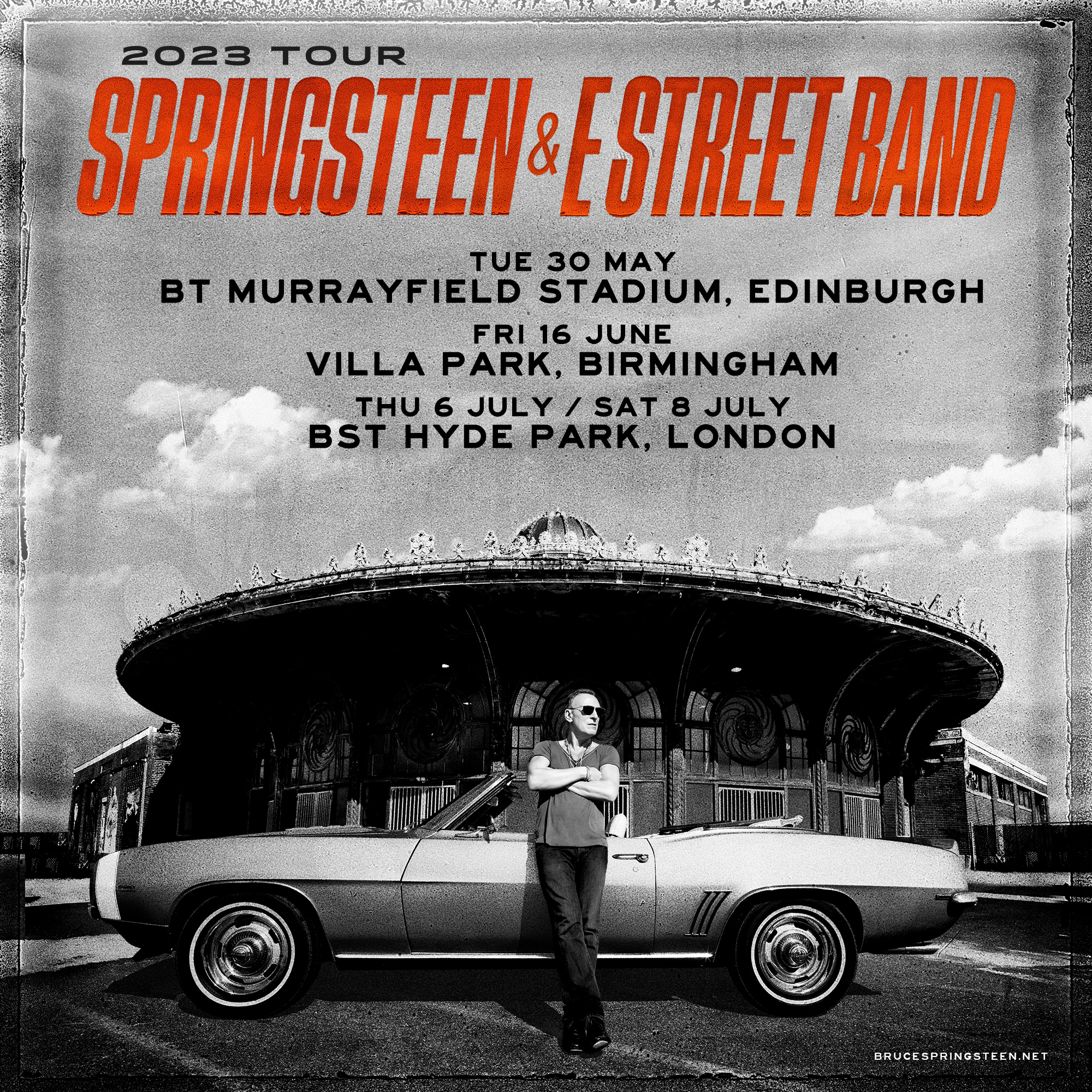 Welcome one and all to another edition of our weekly music News Report!
We start this week with some huge news from Bruce Springsteen, who will be arriving back in the UK next summer for four massive shows.
Springsteen will headline two nights at the British Summer Time festival in Hyde Park, and will also play stadium shows in Edinburgh and Birmingham.
Tickets for all shows can be found here.
Read our review of Pearl Jam live at BST Hyde Park

Bob Dylan announces UK Tour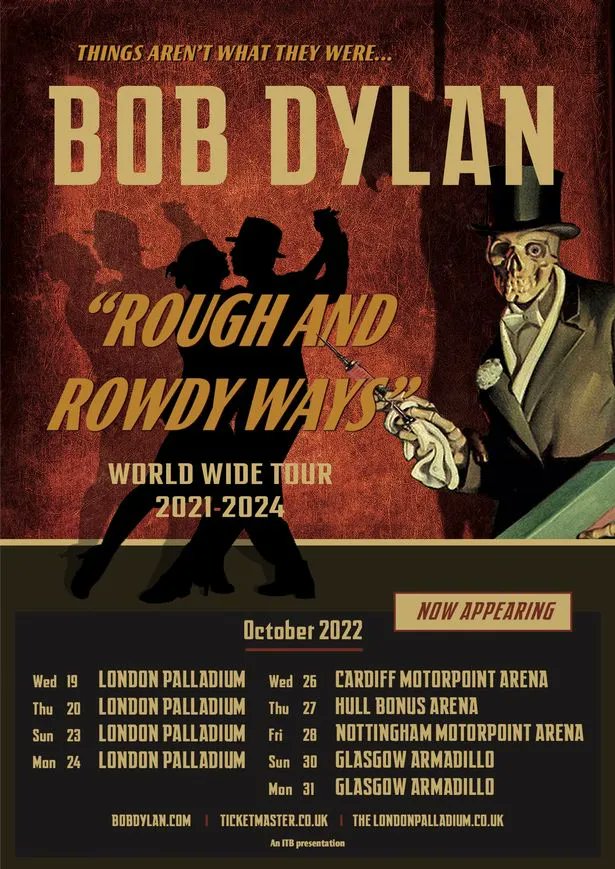 As we move into the tour announcement segment of our News Report, we also move onto another legendary artist.
Yes, Bob Dylan has announced that he will play a UK Tour this October including a run at the London Palladium.
Tickets are here.
Read our review of 'The Present is a Foreign Land' from Deaf Havana
Creeper set for special Roundhouse show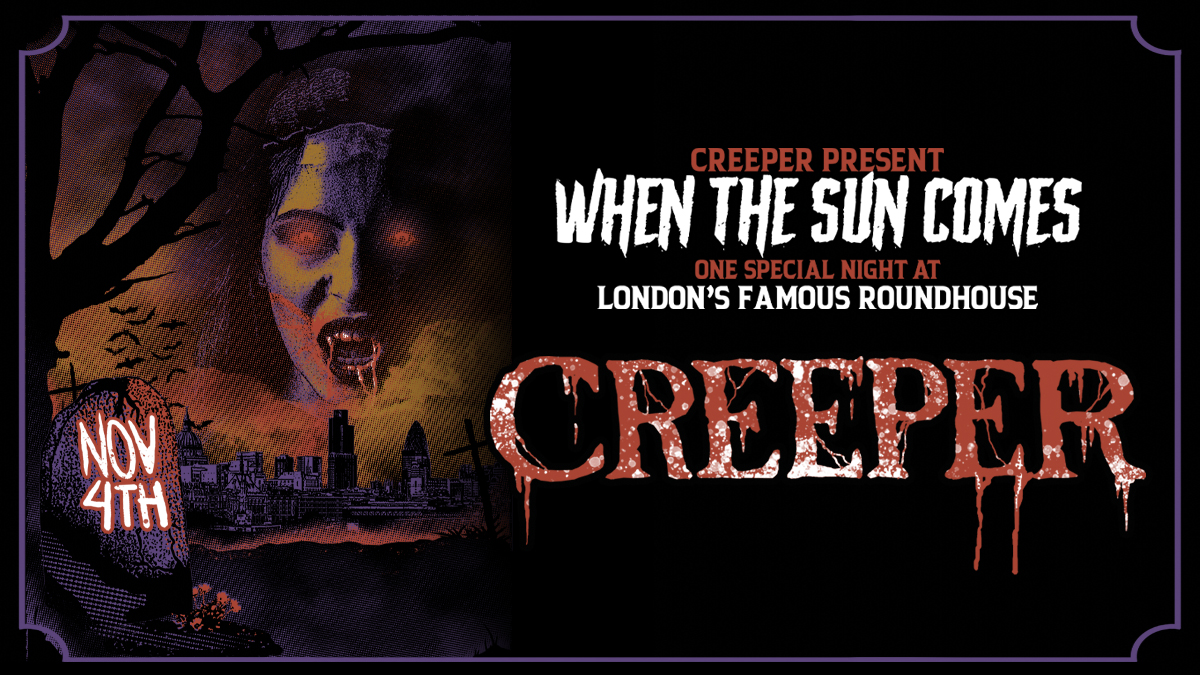 There was a special announcement this past week from Creeper, as the band revealed a special one night stand at Camden's famous Roundhouse venue.
Remaining tickets are here.
Read our review of Creeper live in London
We Are The Ocean return for London show
Speaking also of special one off London shows, this week saw the return of We Are The Ocean who revealed that they will play at OMEARA in the capital this October!
Tickets are here.
Read our review of Jimmy Eat World live in London
October Drift announce new UK Tour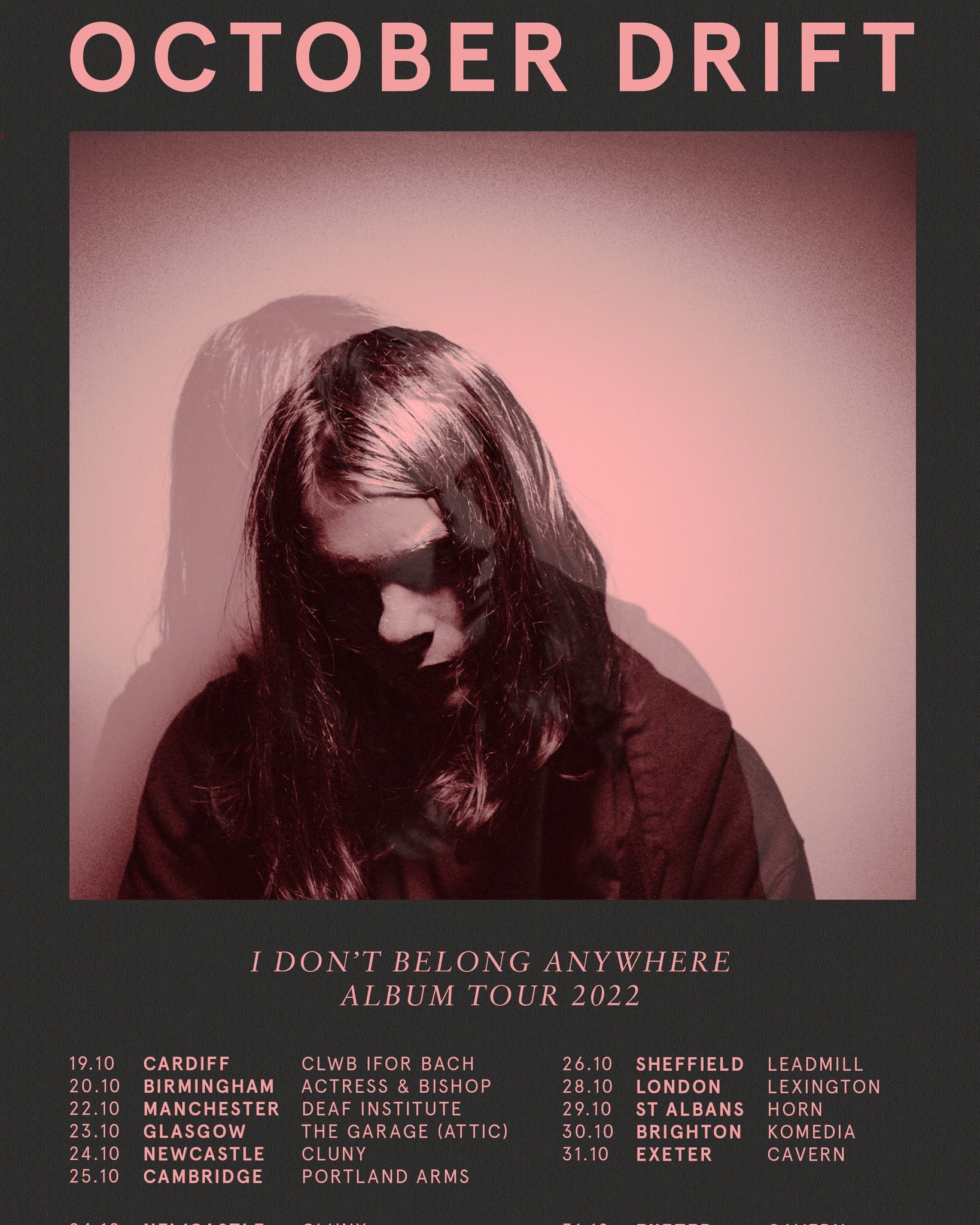 October Drift continue to prepare for the release of their second album, 'I Don't Belong Anywhere' on October 14th.
With that in mind the band this week announced details of the album tour set to follow the album release this October.
Tickets and pre-orders are here.
Watch October Drift on The Full Pelt Music Podcast
Rolo Tomassi set for the Electric Ballroom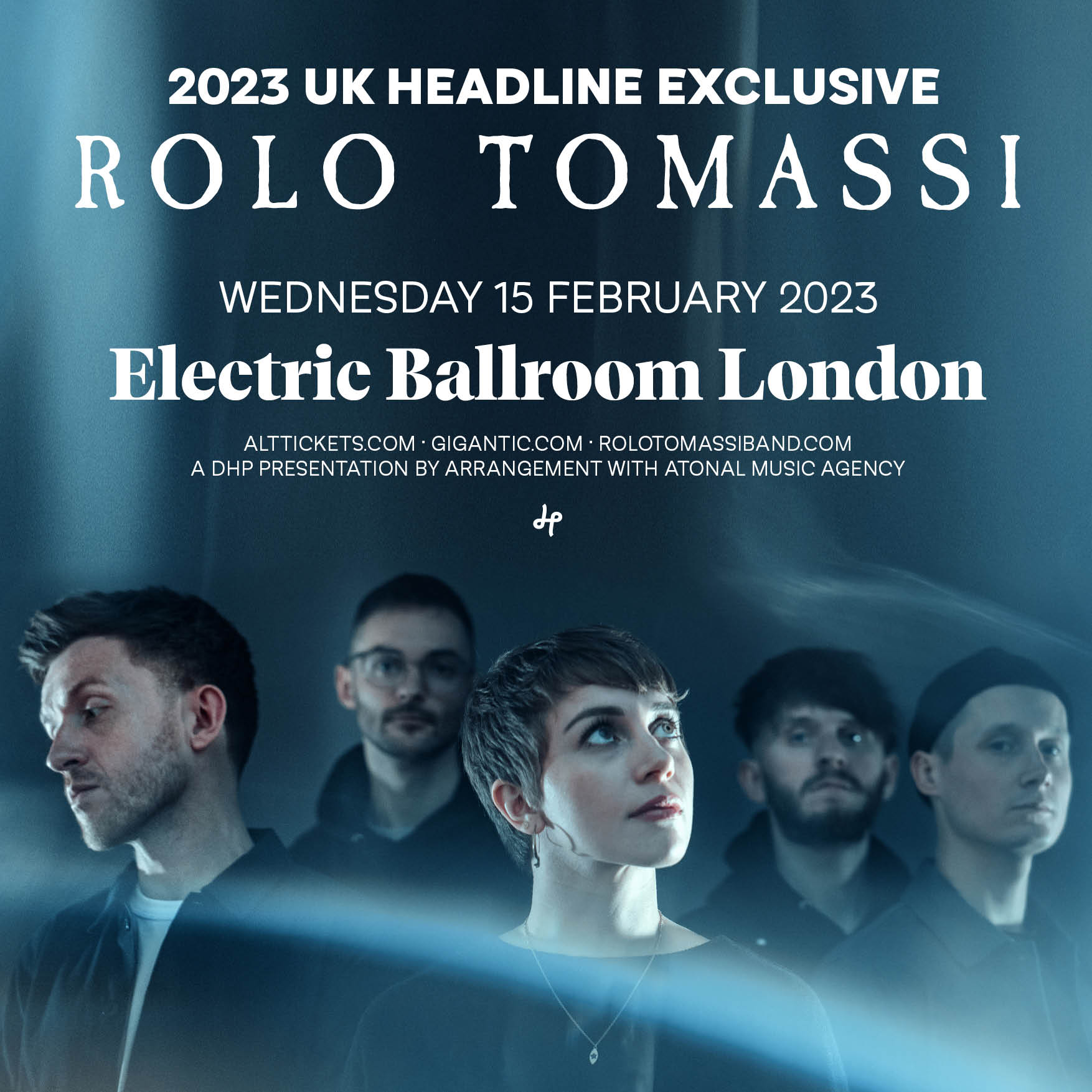 Another band opting for a one off London date is Rolo Tomassi, who will be gracing the Electric Ballroom in Camden next year.
Tickets are here.
Read our review of 'Supernova' from Nova Twins
The Snuts reveal UK + Ireland Tour dates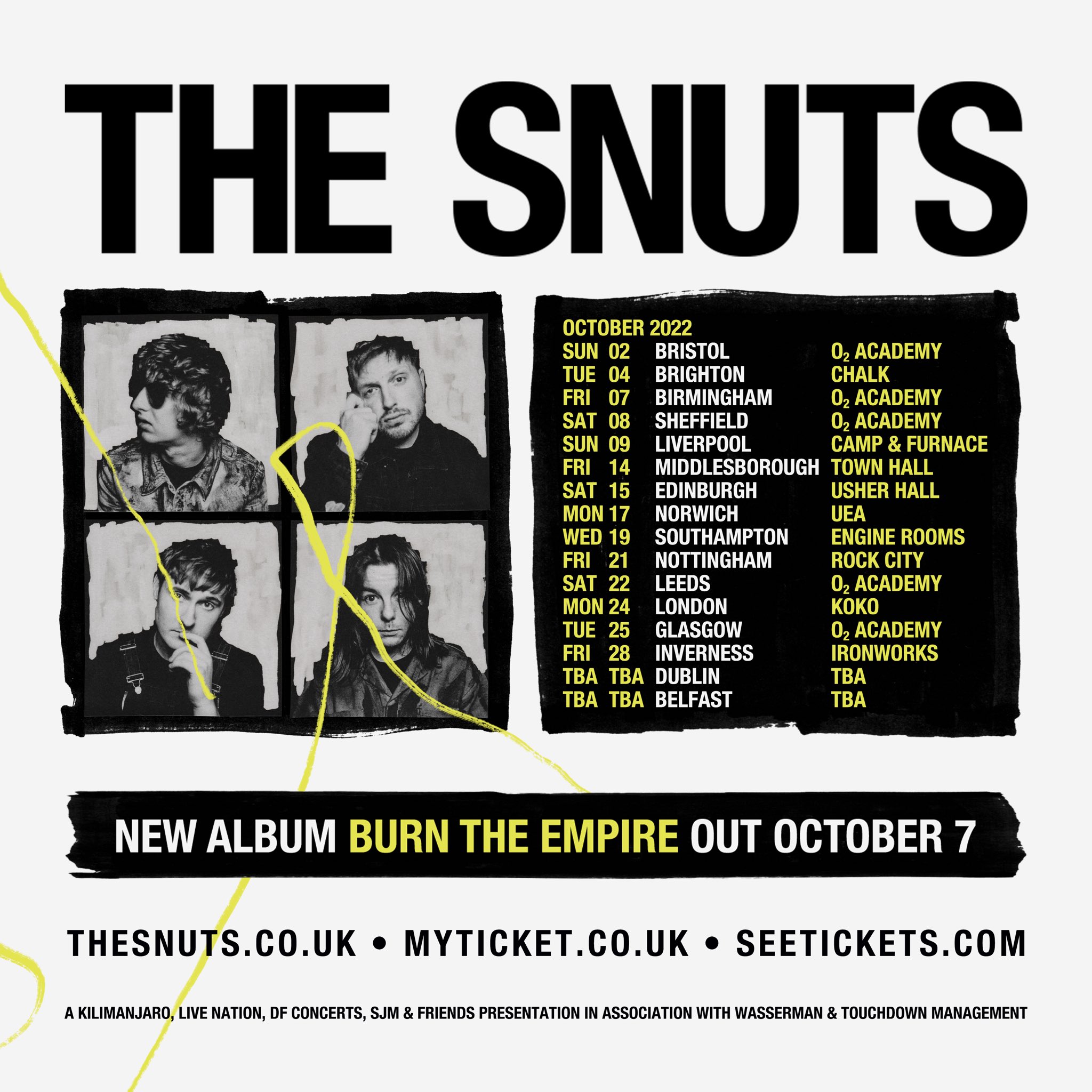 New indie favourites The Snuts also announced a lengthy UK and Ireland tour this past week.
The band will head out on the road this October in support of new album, 'Burn The Empire', which is out on October 7th.
Tickets and pre-orders are here.
Read our review of The Snuts live in Colchester
Kris Barras Band to hit the road in 2023
The final tour announcement in our News Report this week is a lengthy one from Kris Barras Band.
Barras and co will be hitting the road very hard early next year concluding with a show at The Garage in London.
Tickets are here.
Read our review of Kris Barras Band with Black Stone Cherry live in Cambridge

Within Temptation debut video for 'Don't Pray For Me'
We move our News Report on now to the best music releases from the past week and begin with the new video from Within Tempation. You can check out 'Don't Pray For Me', above.
Vocalist Sharon den Adel comments: "'Don't Pray For Me' strives against forcing beliefs and fears onto others and bears witness to being acceptive of everyone's own journey. It is an anthem about coming to terms with the fact that beliefs can be fluid, multiple or frankly: different. The song is about allowing people to pursue their own destiny."
More here.
Read our review of 'The Bitter Truth' from Evanescence
Architects share new single 'tear gas'
There was a surprise for Architects fans this week as the band shared their new single, 'tear gas', which you can check out above.
They also announced a new album, 'the classic symptoms of a broken spirit', will arrive on October 21st!
Pre-order your copy here.
Read our review of Architects live in Norwich
Disturbed debut 'Hey You'
Disturbed also had new music on offer this week as they debuted new single, 'Hey You', which you can listen to above.
More info here.
Listen to our 'Hard & Heavy' Playlist
Skid Row debut new single 'Tear It Down'
Finally our News Report concludes the week's releases with the new single from Skid Row. Listen to their latest track, 'Tear It Down', above.
"'Tear It Down' is about breaking down barriers, because coexisting isn't about building walls, it's about getting rid of them." – Rachel Bolan
Pre-order their new album here.
Find Full Pelt Music on Youtube

As always we conclude our weekly News Report with the latest additions to our 'Discover' New Music Playlist!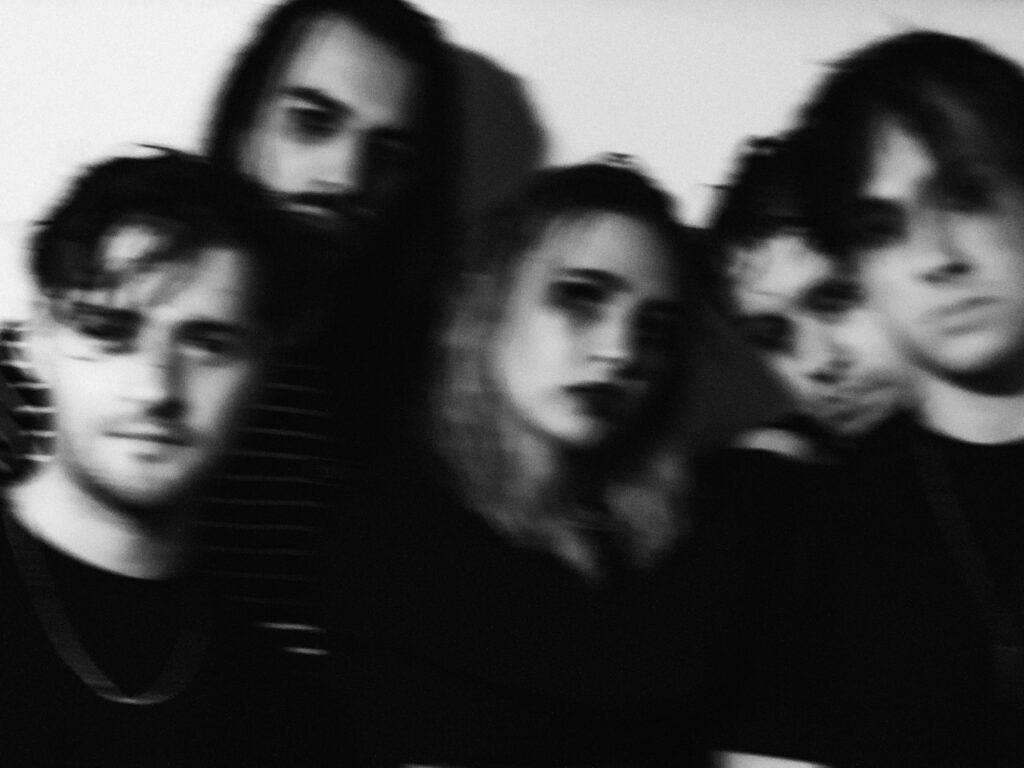 IOTA – 'Take It'
Bristol-based rock five-piece IOTA share their new single, 'Take It'.
Speaking about the single, the band reveal, "Take It was inspired by the fight with yourself in a multitude of circumstances, work, relationships, socially and mentally. The continuum of holding yourself back and having this other side to yourself that is constantly telling you, "you aren't good enough, you won't make anything of yourself".
The persistent reminder of how well everyone else is doing, social media controlling us and having a huge effect on us mentally. Constantly taking that push back and battling with your own mind as if it is a whole other person inside of you.
We wrote the song during and before lockdown with Lee Kiernan who helped us build on the track instrumentally and melodically."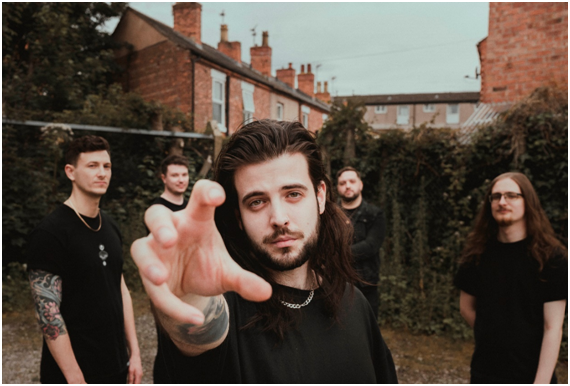 Rosen Bridge – 'Watchers'
UK Metal outfit Rosen Bridge make their return with a punishing new offering titled 'Watchers'. The Welsh originated 5-piece have teamed up with vocalist Jot Maxi of the formidable Hacktivist on the track.
"We were privileged to have Jot Maxi feature on the track having been huge fans of Hacktivist for some time. The song continues the sound we've established in our recent singles, pairing an intense heaviness with big melodic moments. We enjoyed experimenting with lots of dark electronic sounds in the track as well, with platinum producer Andrew Wade bringing the cohesiveness we needed in the final mix" – Alex Woodall, vocalist.
"It's crazy that they (Rosen Bridge) approached me to feature on a song that's about corruption within organised religion because I actually spent the first 26 years of my life in a cult! In fact, I didn't find the true God of the bible until very recently… So, directing my verse against false, man-made and twisted religions that are designed to glorify humans instead of God was very natural for me, as I obviously have a lot of passion for the subject!" – Jot Maxi of Hacktivist.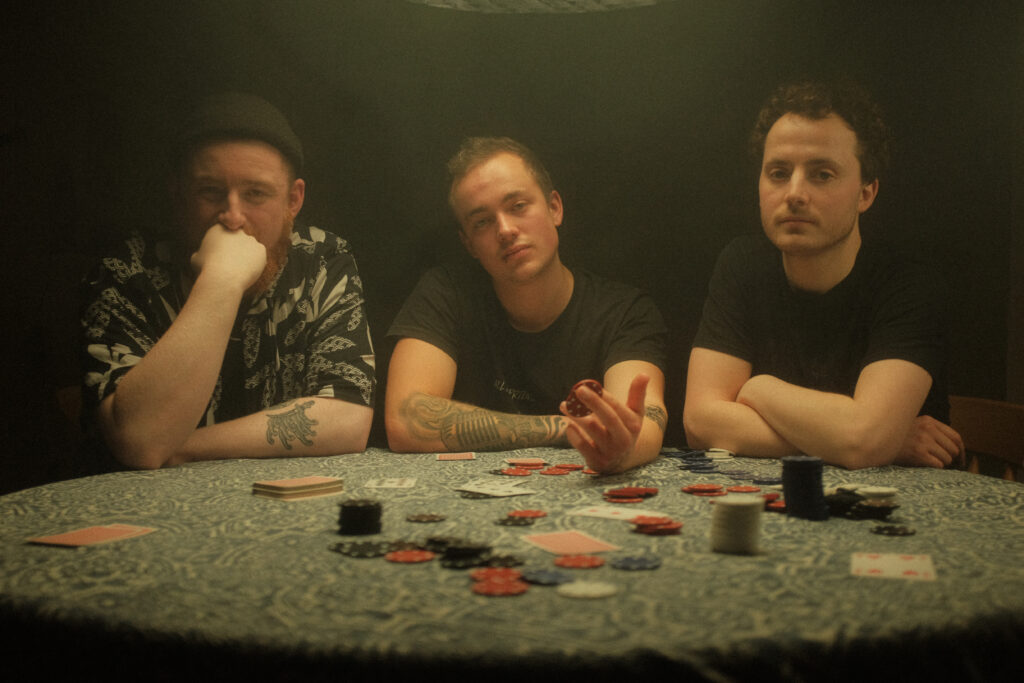 Trashed – 'Memories'
Bristol-based emo punk-rock three-piece Trashed have released their new single 'Memories', the third single taken from their debut full-length album due later this year.
Speaking about the single, the band state, "Memories came together very quickly. It's about trying too hard to let go of someone while your brain clings tighter and tighter to them. Of course written during a dose of heartbreak Jimmy was going through, it's relatable and sincere… and will probably stick in your head like heartache does."
Watch Trashed on our 'Discover' New Music Podcast
Listen, Follow and Discover your new favourite act now with our 'Discover' New Music Playlist
Then find our the stories behind the songs on our 'Discover' New Music Podcast!
Share our News Report on Social Media