Every week we roundup the best music news from the week!
Follow us on Social Media

Metallica share new single 'Screaming Suicide'
Welcome everyone to another edition of our weekly music News Report!
We start this week with the best new releases from the past week, including metal titans Metallica, who are up first.
As the band continue to prepare for the release of their new album, '72 Seasons', on April 14th, they've this week shared new single, 'Screaming Suicide'. You can check out the track above.
"'Screaming Suicide' addresses the taboo word of suicide. The intention is to communicate about the darkness we feel inside. It's ridiculous to think we should deny that we have these thoughts. At one point or another, I believe most people have thought about it. To face it is to speak the unspoken. If it's a human experience, we should be able to talk about it. You are not alone." – James Hetfield
Pre-order your copy here.
Find Full Pelt Music on Youtube
Fall Out Boy return with 'Love From The Other Side'
It was also a big news week for Fall Out Boy as the group announced that they will release their latest album, 'So Much (For) Stardust', on March 24th.
Revealing the news the band shared the following with fans:
"'Time is luck.'
Finish another tour. You reflect but not like a gem in the sun – more like a year long stare into yourself in another airplane bathroom
Sometimes you gotta blow everything you were and put the pieces back together in a new shape. The same but different – the foundation dynamited and the dust used to create the concrete pour. I have a tendency to get a little sad whenever I think about anything…but I also feel pure joy when I think that I exist at the same time as whales or that read happens to rise at a certain temperature. And that we happen to be spinning on this little blue rock at the exact same time together.
So much (for) stardust."
Accompanying the news, was new single, 'Love From The Other Side', which you can check out above!
Pre-order your copy here.
Listen on our Spotify Hot List!
Saxon share new single 'The Faith Healer'
Metal icons Saxon also have a new album on its way with 'More Inspirations' set for March 24th. The album explores the bands influences and new single, 'The Faith Healer', debuted this week. You can check the single out above.
Frontman Biff Byford comments "We used to see The Sensational Alex Harvey band play this back in the day, they started the set with it, such a fantastic song and fantastic band… big influence!"
Pre-order your copy here.
Listen on our 'Hard & Heavy' Spotify Playlist
Ian Hunter reveals star studded new album
Ian Hunter has announced the release of his new album, 'Defiance Part 1′, arriving on April 21st.

Among the most star-studded original albums ever recorded, the record sees Hunter joined by the late, great Jeff Beck, Johnny Depp, Joe Elliott (Def Leppard), Billy F Gibbons (ZZ Top), Taylor Hawkins (Foo Fighters), Duff McKagan (Guns N' Roses), Todd Rundgren, Slash (Guns N' Roses), Jeff Tweedy (Wilco), Robert Trujillo (Metallica), Waddy Wachtel (Stevie Nicks, Keith Richards), Brad Whitford(Aerosmith), Dane Clark (John Mellencamp), Billy Bob Thornton & J.D. Andrew (The Boxmasters) and Dean DeLeo, Robert De Leo & Eric Kretz (Stone Temple Pilots).
You can check out the first single, 'Bed Of Roses', above featuring guitarist Mike Campbell (Tom Petty and the Heartbreakers, Fleetwood Mac) and drums by Ringo Starr.

"It was a fluke," Ian Hunter says. "This was not planned. Really, I'm serious. I really couldn't believe some of them. I mean, it's amazing what's happened. It's been such a buzz."
"Everybody's sitting around," says Hunter. "It's Covid. Nobody's going anywhere. We started sending them out. Slash started doing something. Robert Trujillo from Metallica. Ringo Starr, Mike Campbell. Joe Elliott is on a few tracks. Johnny Depp said 'Jeff Beck's with me and we'd like to do a couple of songs.' I know Todd Rundgren, I toured with Todd way back, he's done an amazing job. Billy Gibbons. Billy Bob Thornton and JD Andrew from The Boxmasters. It's never ending. I mean, every day we'd get a phone call, this guy wants to do it, that guy wants to do it. It was like, I can't believe this."
"There are a lot of reasons for calling this album 'Defiance" says Hunter. "It's like, people my age shouldn't be making records, blah, blah, blah. But we've still got a bit left."
Pre-order your copy here.
DMA's share 'Fading Like A Picture'
Our News Report continues with the latest track from DMA's, 'Fading Like A Picture', which you can check out above. The single comes from upcoming new album, 'How Many Dreams?', which is out 31st March.
Guitarist Johnny Took comments, "Our palette for this album was a lot broader because we've learned so much since our debut and we've listened to so much more music between then and now, which has shaped us. It felt like a first outing all over again. The excitement was the same."

Took continues: "Tommy wrote the majority of this song to an obscure demo I made during lockdown. When we all came together to demo it, Mason added one of my favourite guitar riffs on the new album, and we used the middle-eight from another demo as the chorus. A true DMA'S collaboration."
Pre-order your copy here.
Listen on our Spotify Hot List!
Sløtface debut 'Nose'
Sløtface this week shared their latest single, 'Nose', which you can check out above.
The track comes ahead of new EP, 'Awake / Asleep', which is due for release on February 24th.
Haley Shea had the following to say about the new single and February's EP:

"'Nose' is what I would call a pretty general "Sløtface anxiety" song, a recurring theme I always come back to. Nose is a conversation between me and a loved one where I'm trying to use imagery to describe what anxiety feels like to someone who doesn't experience it, how even the smallest things can trigger it and send me into a thought spiral that feels impossible to stop. The choruses are then the replies of someone I love reminding me to breathe, a tactic which usually helps me calm my thoughts, when done in the right way, by my partner, family and loved ones.

​​​'Nose' started when I visited Odd Martin at his studio in Bergen in March of 2022 to write some songs. It ended up being a super-productive couple of days where we wrote about 7 different demos on the first day alone, and then chose a couple to flesh out on the second day. "Nose" was the last song we tried out at the end of that second day.

The mix of the heavier, rhythmic, bass-focused verses and the big, layered, poppier choruses, all combined with saxophonist Aksel Rønning adding some extra spice, grit and depth to the whole track makes it one of our absolute favorites on the EP."
More here.
Listen on our Spotify Hot List!
The Sleeping Souls debut 'Caught Up In The Scrape'
Next up in our News Report are The Sleeping Souls who continue their own musical journey with their latest single, 'Caught Up In The Scrape'. As always you can check out the track above!
More here.
Read our review of Frank Turner live in Cambridge
The Pearl Harts share 'Wild Me'
This week also saw the latest new music coming from The Pearl Harts as they shared their track 'Wild Me'.
The band shared, "Wild Me is a song about frustration within the sexes from the viewpoint of a woman – in this instance a hetero cis relationships and how patriarchal ideology can damage and shame a woman and her natural instincts.
Why do women get called crazy, wild and out of control when their behaviour only mirrors that of men? Rarely is the same label put on them. "Where do I stand if I can't be the man?" Wild me strives to call out these behaviours by crying out "Wild me, Why me" with force and discontentment. It forces you to understand that being wild is awe-inspiring and nothing to be ashamed of."
More here.
Listen on our 'Hard & Heavy' Spotify Playlist

Paul Weller announces Forest dates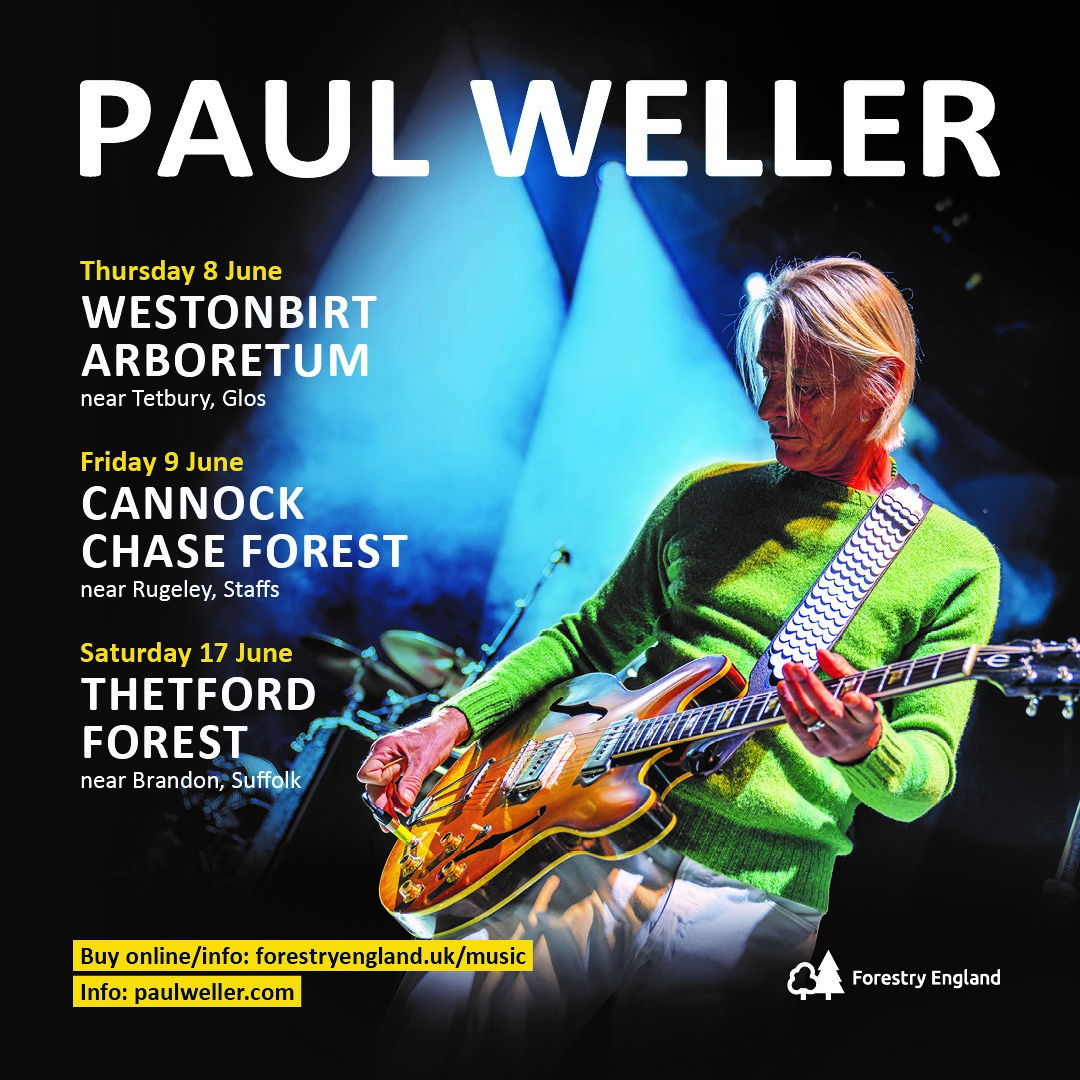 We move our News Report on now to the latest tour announcements and get started with the legendary Paul Weller. Weller this week revealed he will play a short run of Forest live dates in the Summer.
Commenting on the dates, Weller said, "I am very happy to be playing the Forest Live gigs again as they are always such great shows with such a great audience! See you there."
Tickets are here.
Read our review of 'Uncertain Joys' from The Subways
NOFX announce their final UK shows
NOFX have teamed up with Slam Dunk Festival to set up their final UK shows in May.
The band will takeover the festival sites in Hatfield and Leeds to curate 2 special shows with guests to be revealed soon.
Each show will feature various albums in full as the group bid farewell to the UK.
Tickets and info here.
Read our review of 'Gigi's Recovery' from The Murder Capital
Eagles of Death Metal add UK shows
The final tour announcement in our News Report this week comes from Eagles of Death Metal who will play in London and Sheffield in July.
Tickets are here.
Read our review of 'Wrong Side of Paradise' from Black Star Riders

As always we conclude our News Report with the latest additions to our 'Discover' New Music Playlist!
Softcult – 'Dress'
Canadian sibling duo Softcult share their latest single, 'Dress'. The track comes from new EP, 'see you in the dark', out March 24th.
"This song is about consent; it's about saying 'no' and having it happen to you anyway," Mercedes explains. "It's about being followed while walking alone at night or being cornered in a bar when we're just trying to have a night out with our friends. It's about the lingering fear and trauma that haunts us long after these experiences have happened. It's about how these experiences make us feel powerless and change the way we see ourselves."
Shadow Smile – 'Signed in Blood'
Sheffield rising star Shadow Smile, share their track, 'Signed in Blood' which is the title-track of their debut album.
Lead vocalist Connor McGovern comments – 'We wanted this song to be a modern take on songs like 'Sympathy For The Devil' by the Rolling Stones where the listener is being told why they should forget their morals and join the dark side. Those songs have always been a lot of fun and fit perfectly with the dark Shadow Smile imagery'.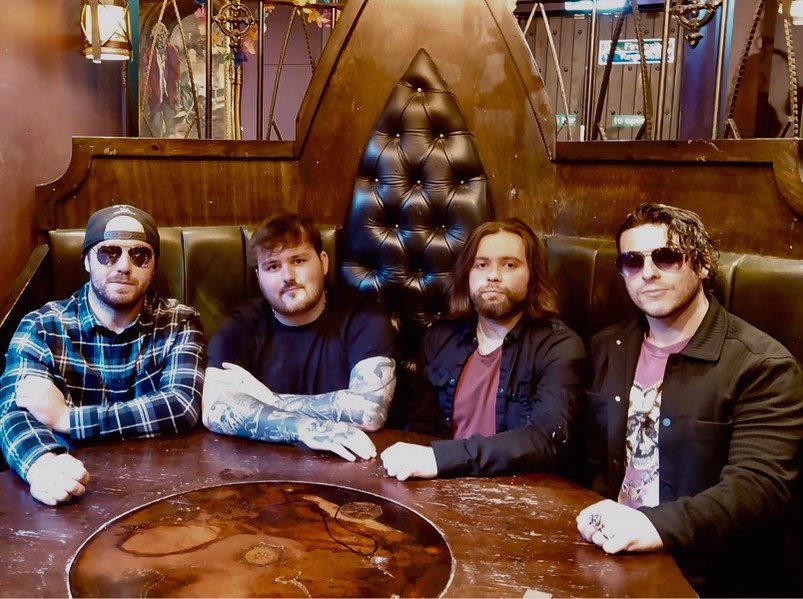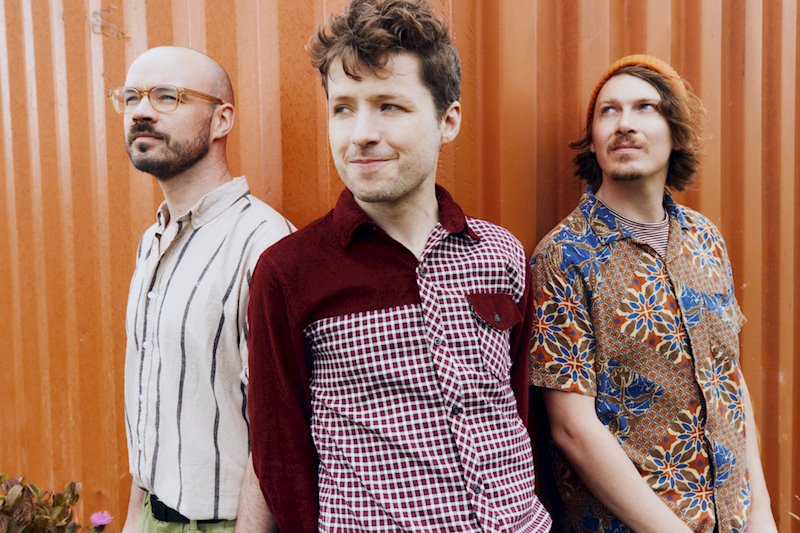 Real Terms – 'Veil is Thinner'
'Veil is Thinner' presents an advance look at Real Terms' debut album, 'Vantage', which is out February 24th.
"I think there's also something about the different musical 'perspectives' we all bring together that makes our sound," says guitarist Christopher 'Lynny' Lynn, "the way our parts interweave and interlink and the perspective the listener can bring to it. There's not always 'a centre' in our songs so I always love it when people comment on how catchy the songs are when they see us live. I find that combination of songs being complex and catchy at the same time really compelling."
Listen, Follow and Discover your new favourite act now with our 'Discover' New Music Playlist
Then find out the stories behind the songs on our 'Discover' New Music Podcast!
Share our News Report on Social Media