Every week we roundup the best music news from the past week!
Follow us on Social Media

Bearded Theory line-up additions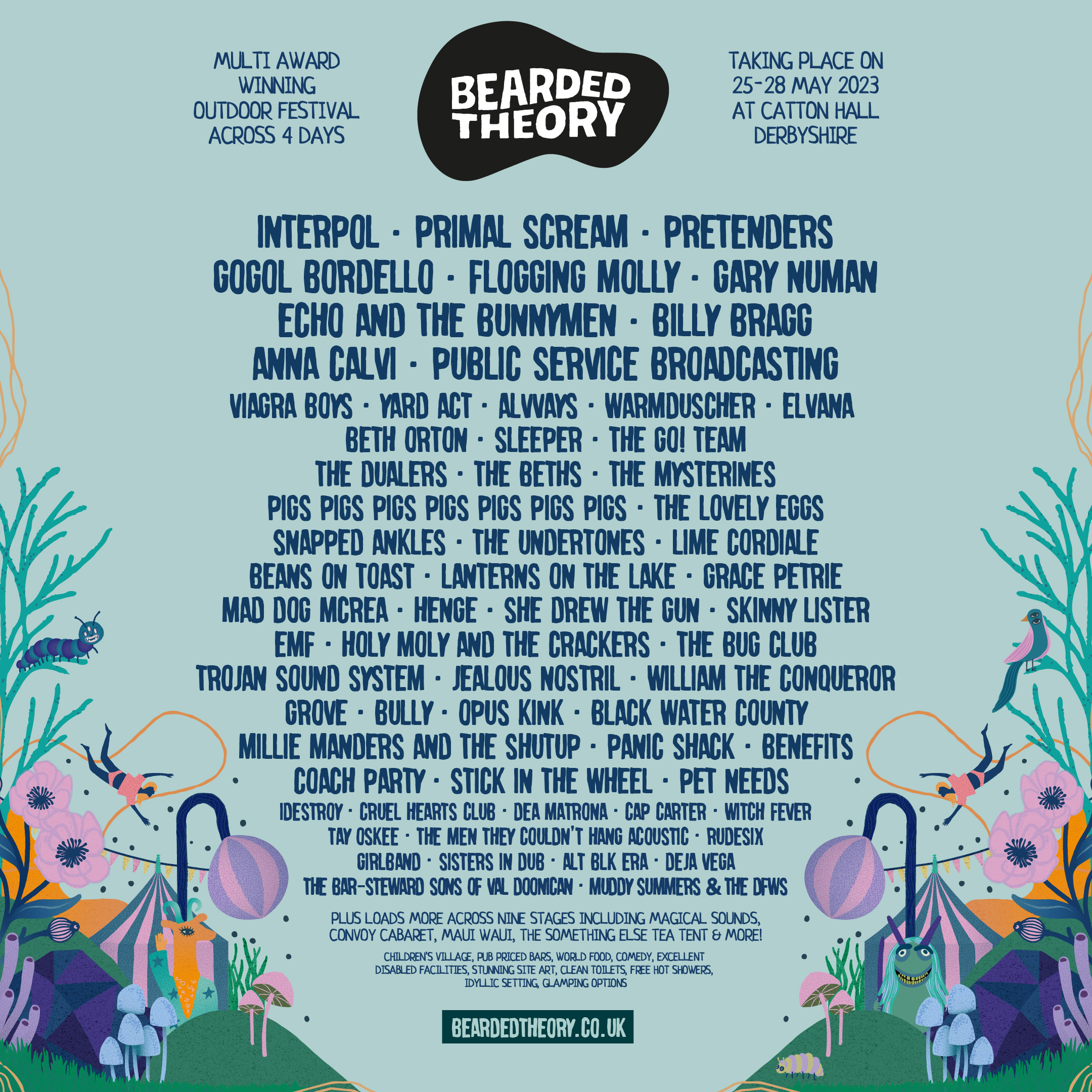 Welcome everyone to another edition of our weekly music News Report!
We start this week with a handful of festival announcements and one of the line-ups that got a little bigger this week was the above, belonging to Bearded Theory!
Fresh names include Pretenders, Billy Bragg, Jealous Nostril, Witch Fever and more.
They join a packed line-up including Interpol, Primal Scream, Gogol Bordello, Flogging Molly, Gary Numan, Yard Act, The Mysterines, Pigs x7, The Undertones, Beans On Toast, Grace Petrie, Skinny Lister, Millie Manders and the Shutup, Pet Needs and many more.
Tickets are here.
Check out The Full Pelt Music Podcast including guests Beans On Toast, Skinny Lister & Pet Needs
Latitude Festival line-up takes shape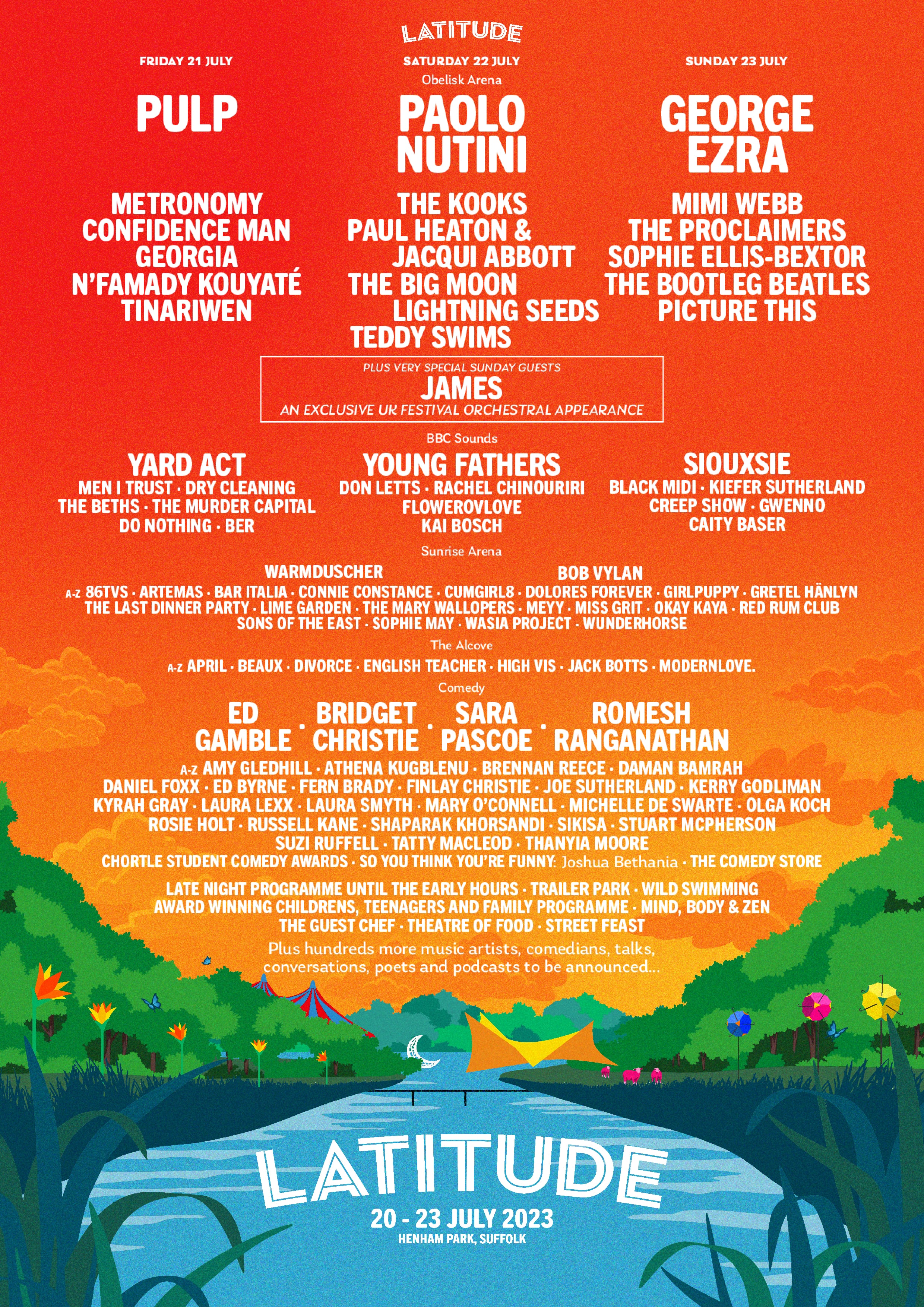 Also making several line-up additions this week was Suffolk's Latitude Festival which will see headliners Pulp, Paolo Nutini and George Ezra take to Henham Park in July.
This week has seen James, Yard Act and more join a bill that now includes The Kooks, Paul Heaton + Jacqui Abbott, The Big Moon, Lightning Seeds, The Proclaimers, The Murder Capital, Bob Vylan and many more.
Tickets are here.
Read our review of Bob Vylan live in London
Boardmasters reveals new names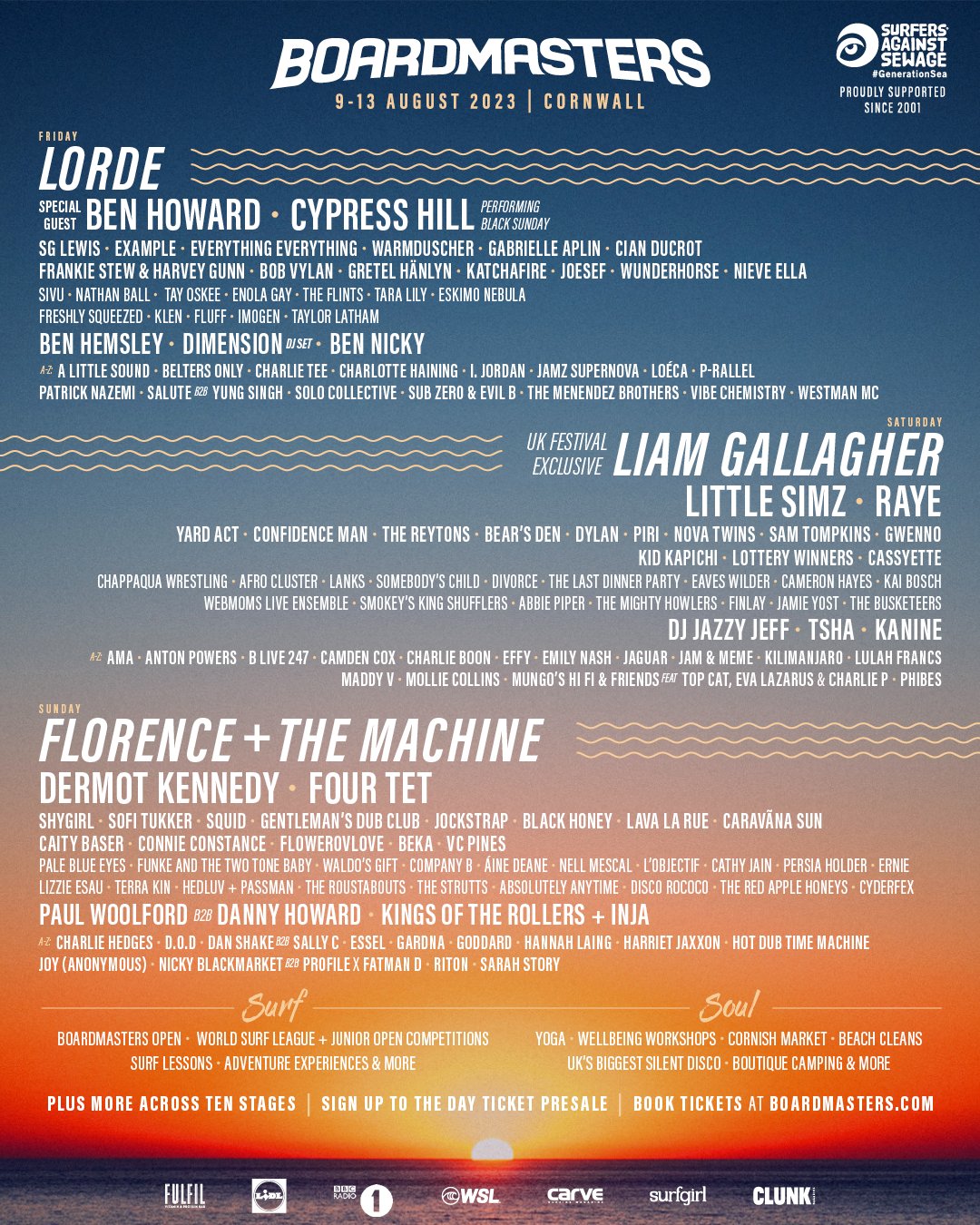 The Boardmasters line-up grew exponentially this week including Lorde joining the already announced Liam Gallagher and Florence + The Machine as a headline act.
The full line-up now includes Cypress Hill, Bob Vylan, Yard Act, Nova Twins, Kid Kapichi, Lottery Winners, Cassyette, Black Honey, Squid and more.
Tickets are here.
Read our review of Nova Twins live in Norwich
Live At Leeds: In The Park adds final acts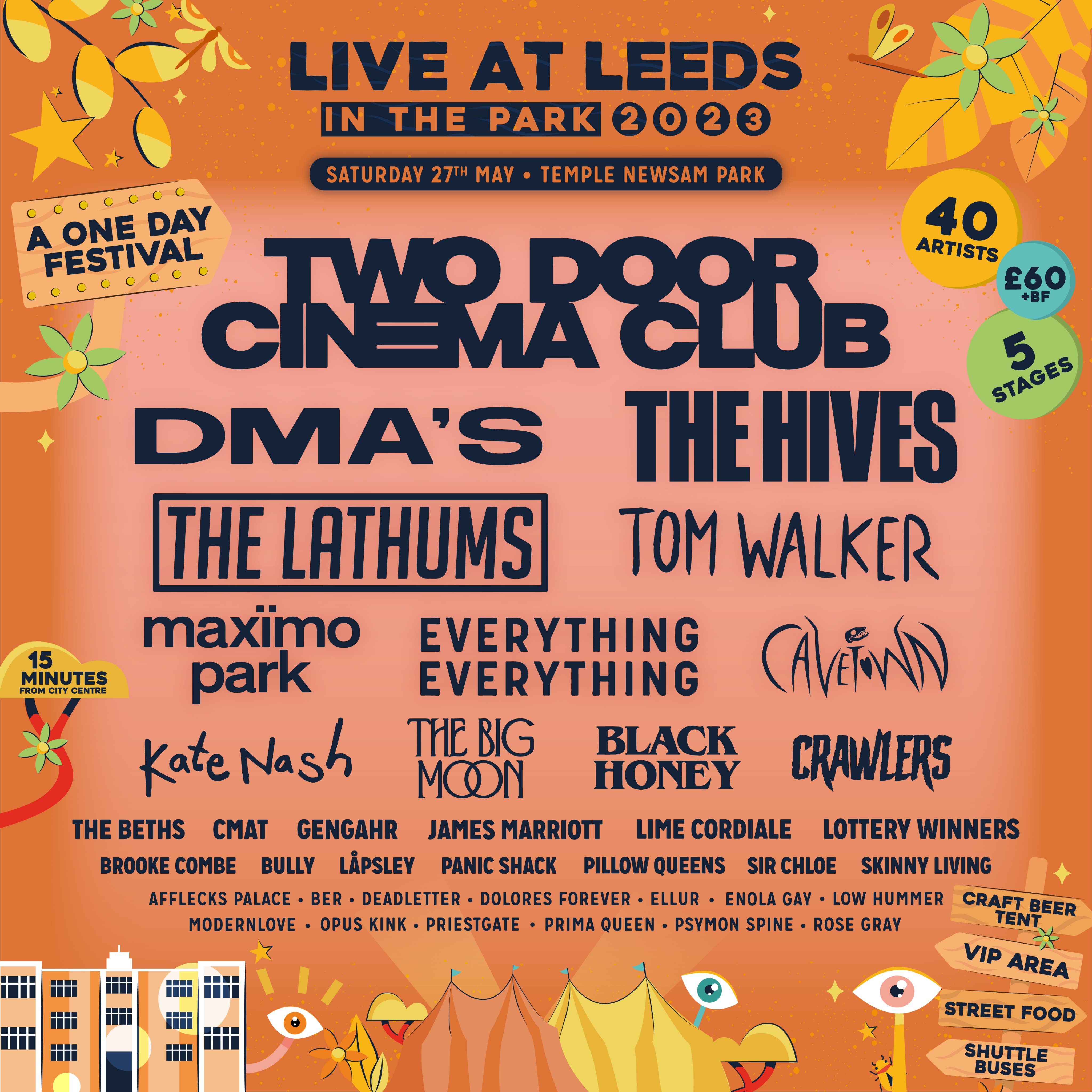 Live At Leeds: In The Park has this week revealed the final acts joining their 2023 line-up set to be headlined by Two Door Cinema Club.
New additions Maximo Park, Kate Nash and Lottery Winners join a bill featuring DMA's, The Hives, Black Honey, Gengahr, Low Hummer and many more.
Speaking about joining the Live At Leeds: In The Park lineup and Live At Leeds memories of years gone by, Lottery Winners said:
"Live at Leeds is always one of my favourite festival line ups. It's always crammed with all of my favourite bands, so I'm almost more excited to just go than to play. But I am proper excited to play – might even do a crowd surf."
Speaking about the final names added to Live At Leeds: In The Park, Festival Promoter Joe Hubbard said:
"Can it be May already? We're delighted to add even more names to the Live At Leeds: In The Park 2023 lineup – really bringing together an amazing array of names from across Live At Leeds' history whilst remaining true to that core belief we all have to champion and support the most exciting new names in modern guitar music.
Having the likes of Maximo Park and Kate Nash (who have soundtracked countless memories and influenced a ridiculous amount of artists) alongside the likes of acts like Lottery Winners, James Marriott and Medicine Cabinet really nails what Live At Leeds is all about – and these names joining an already packed bill makes me very excited indeed. All coming together on one day, it's going to be a special party indeed. We'll see you there!"
Tickets are here.
Read our review of 'Nature Always Wins' from Maximo Park
Hideaway Festival comes to Chelmsford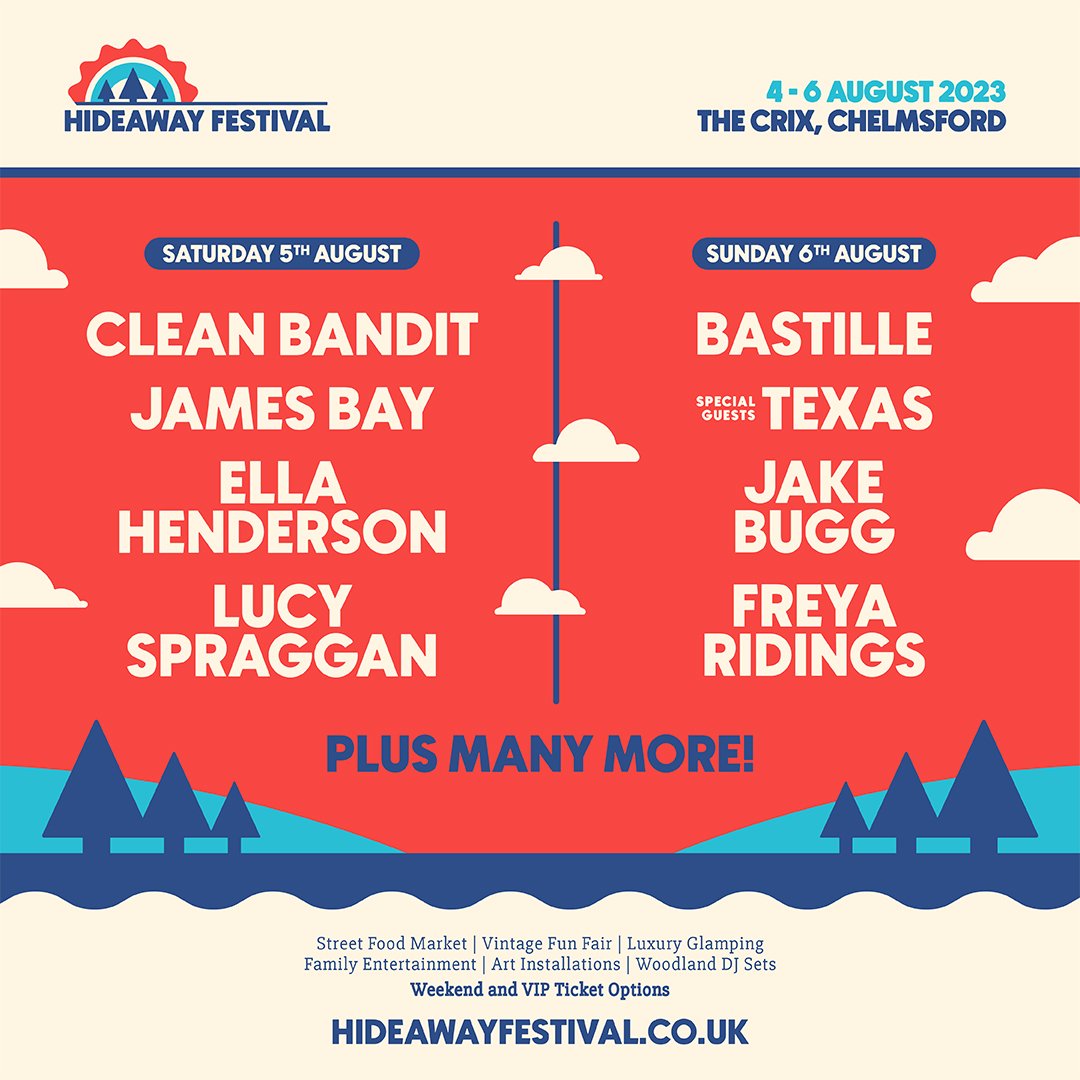 A new festival is coming to Chelmsford as Hideaway Festival reveals its inaugural line-up including headliners Clean Bandit and Bastille.
They'll be joined by the likes of James Bay, Texas and Jake Bugg.
Speaking about the first ever Hideaway festival, organiser Roy Trickett said: "Everyone on the Hideaway team is so excited to bring this family friendly, boutique Festival to Chelmsford. Headliners have all been hand-selected for their unmissable performances and the venue provides a perfect escape in a central Essex location. We're very proud to be hosting the first ever music festival in this unique space – and have a few surprises in store for our festival guests!"
Tickets are here.
Find Full Pelt Music on Youtube

Blur confirm Wembley support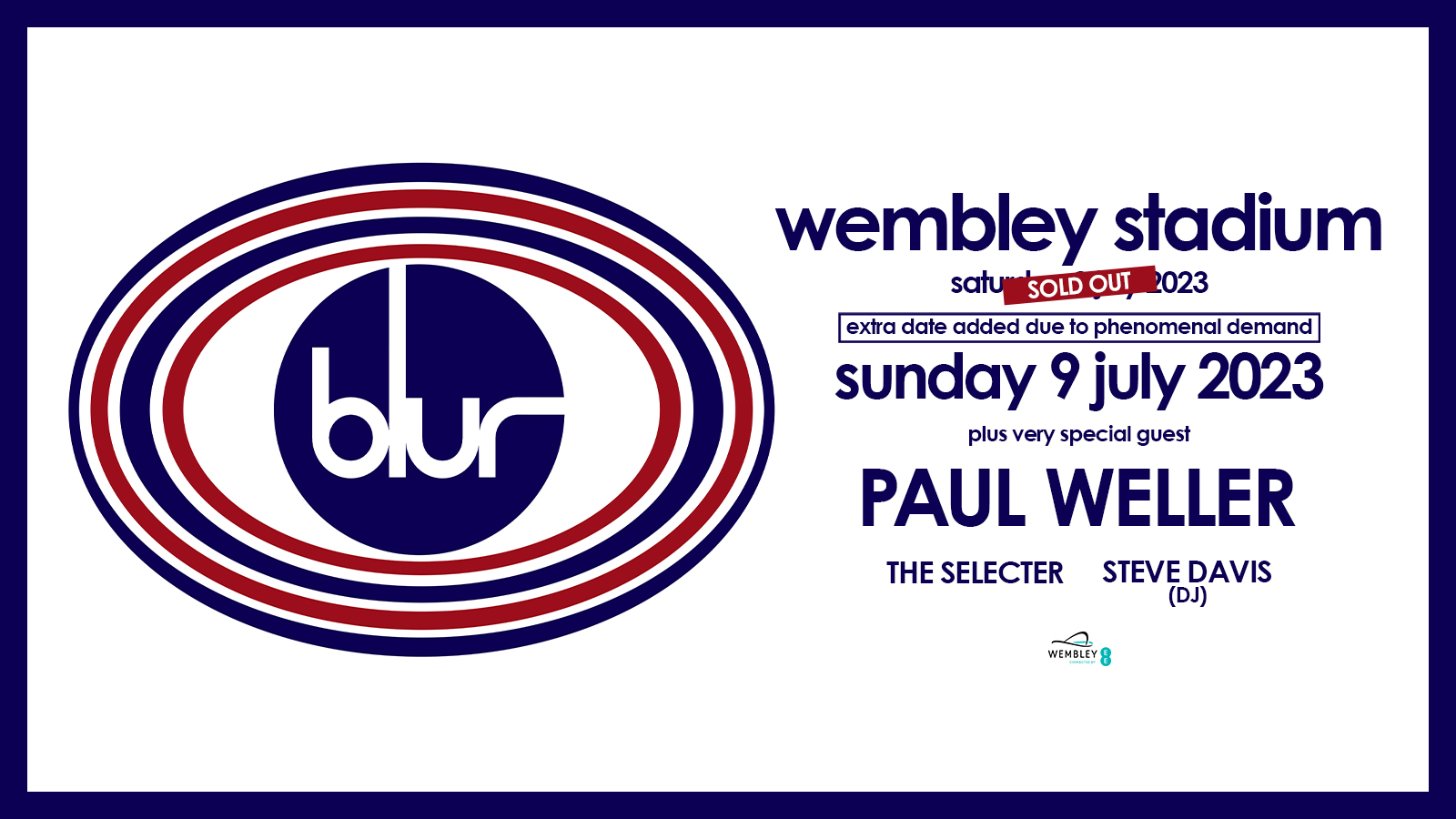 We move our News Report on now towards the best live announcements from the past week.
Having already confirmed support acts for their first sold out Wembley Stadium date this summer, Blur have now confirmed they'll be joined on their second date by Paul Weller and The Selecter.
Tickets are here.
Read our review of 'Uncertain Joys' from The Subways
Yunglud is heading to Eden Sessions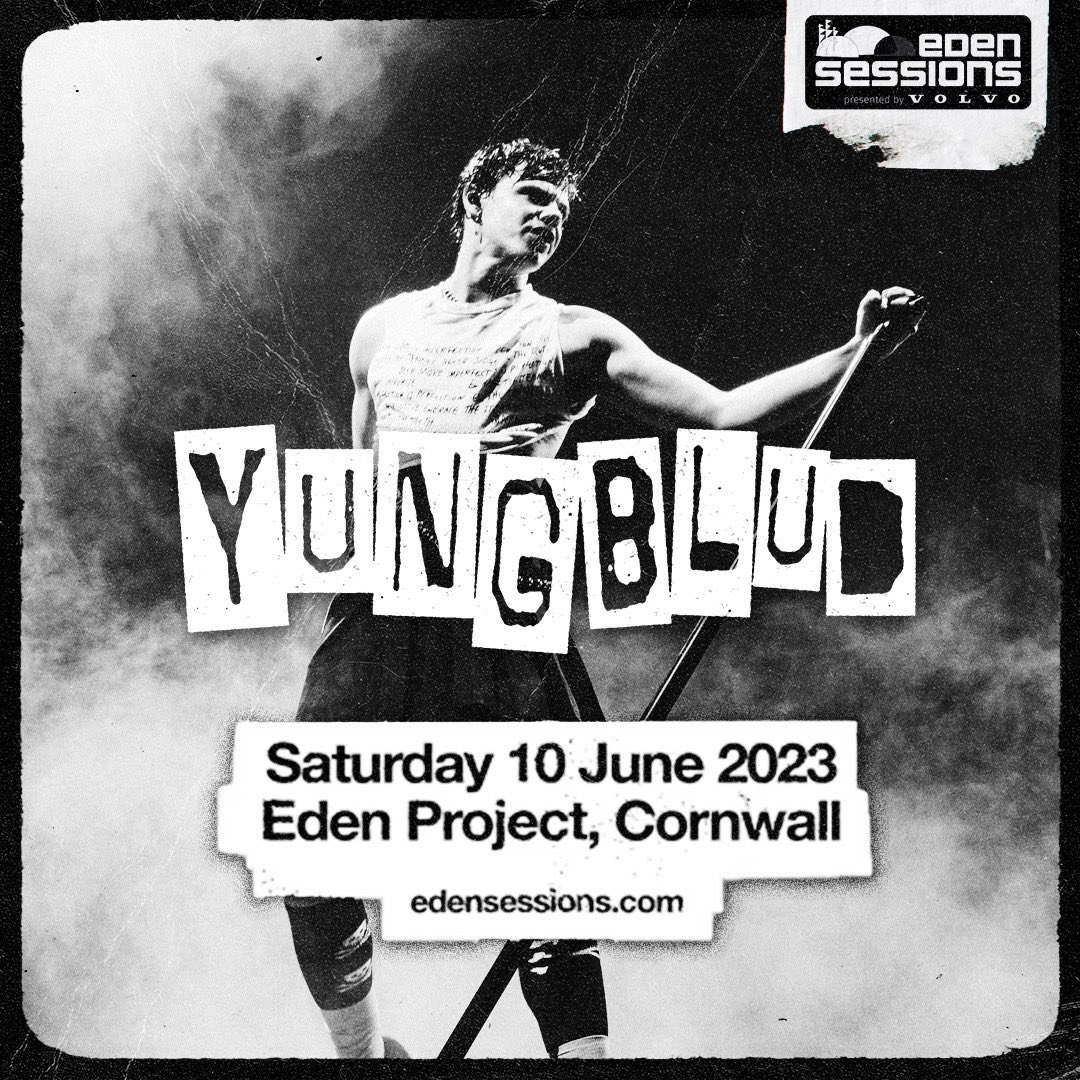 Whilst rounding off his UK Arena Tour this week, Yungblud took the opportunity to announce a special one-off show at the Eden Project in Cornwall.
Tickets are here.
Read our review of Yungblud's self-titled new album
Placebo set for Margate date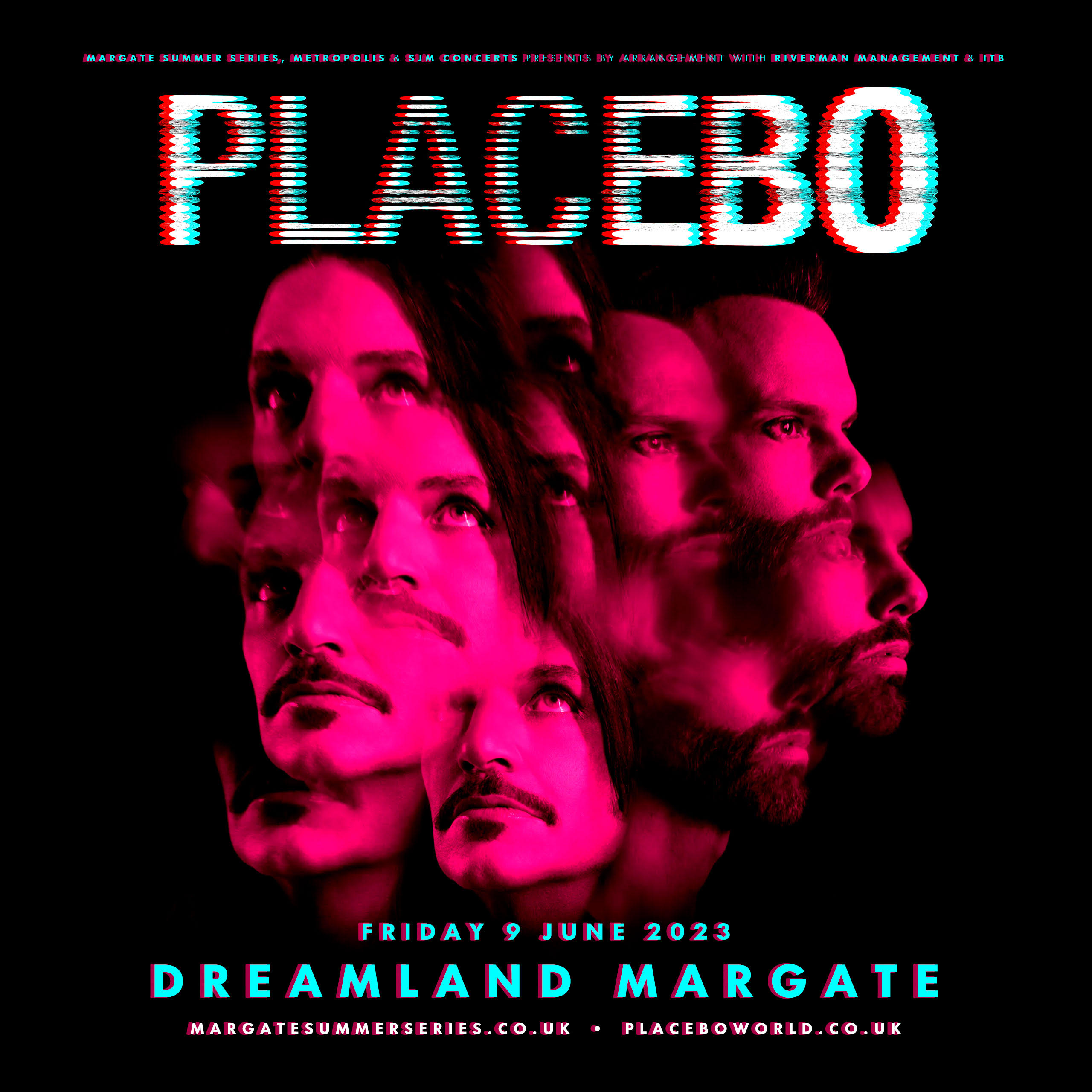 This summer promises to be a packed full of great live music and this week Placebo added another night to the mix. The band has confirmed that they will play Dreamland in Margate this June.
Tickets are here.
Read our review of 'Never Let Me Go' from Placebo
Tigercub announce UK Tour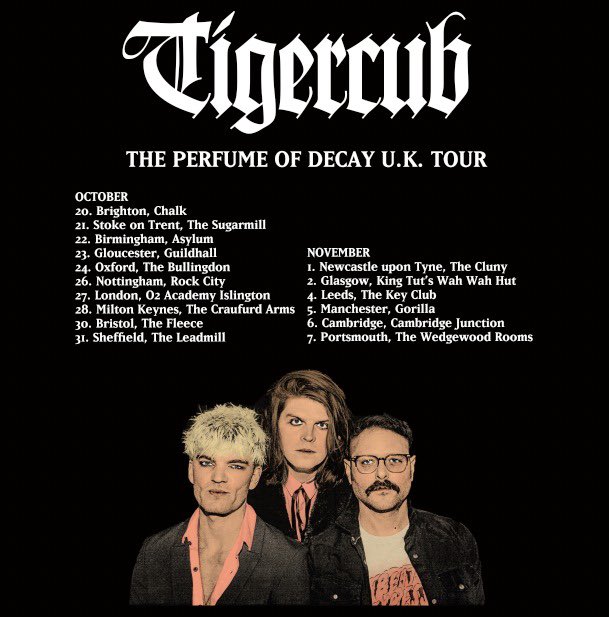 Tigercub have just announced that their third album, 'The Perfume of Decay' will be out on June 2nd. You can listen to their brand new single, 'Play My Favourite Song', below.
The also revealed a full UK tour set for this autumn.
Speaking on the single, frontman Jamie Hall says, "I realised that without music I am alone, without sounds to occupy my brain intrusive thoughts begin to swirl and unease and sadness rises within me, so play my favourite song because silence makes me feel low."
Tickets are here.
Listen to the single on our Spotify Hot List!
The Mars Volta announce UK shows
This past week also saw news that The Mars Volta will be playing three UK shows in June, finishing up at the Troxy in London.
Tickets are here.
Read our review of 'Glorious Sunset' from Hundred Reasons
Glenn Hughes reveals new UK Tour dates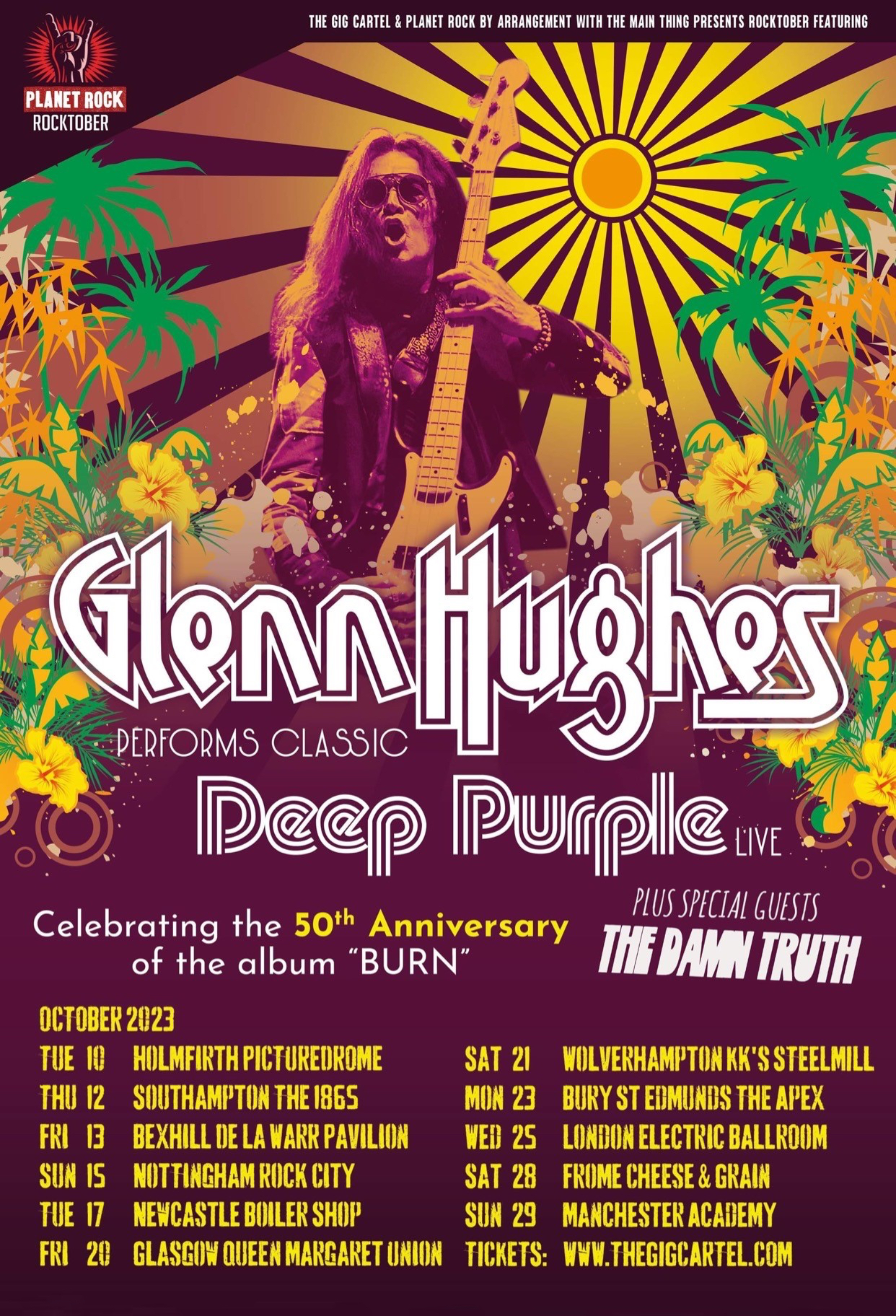 The next tour announcement in our News Report comes from the iconic Glenn Hughes, who will be hitting the road this October. The special shows will celebrate the 50th Anniversary of classic Deep Purple album, 'Burn'.
Support comes from The Damn Truth.
Tickets are here.
Read our review of Black Star Riders live in Ipswich
Blood Red Shoes announce club shows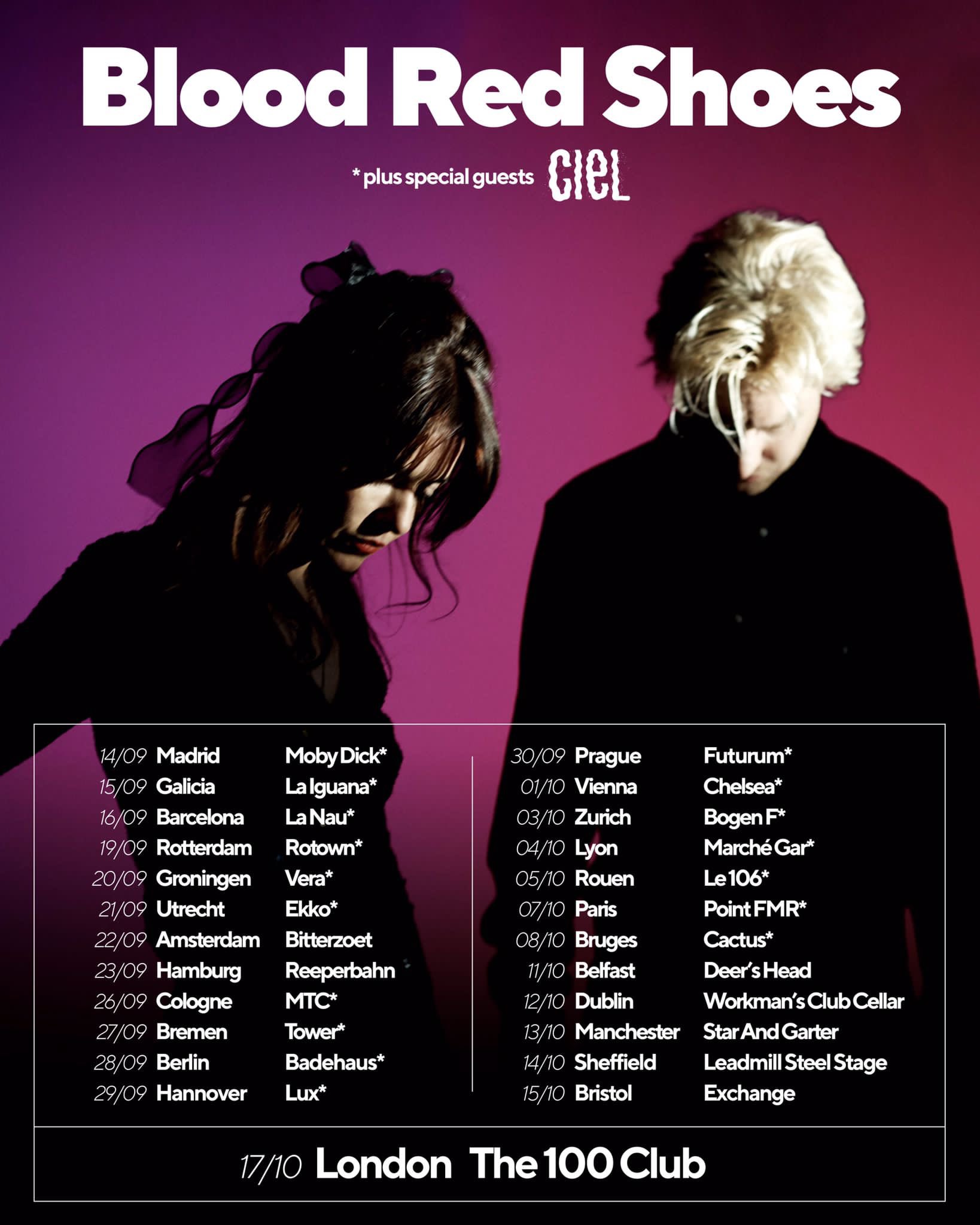 This week Blood Red Shoes revealed that they will be playing a run of club shows including a date at the famous 100 Club in London.
The band said: "We decided it ain't right that we've never played the 100 Club in London. So we booked it! And then it spiralled and we turned it into a 25 date tour of smaller punk venues, in 9 different countries".
Tickets are here.
Watch Episode 4 of The Full Pelt Music Podcast with guests Blood Red Shoes
Read our review of 'Ghosts On Tape' from Blood Red Shoes
The Cruel Knives reveal new tour dates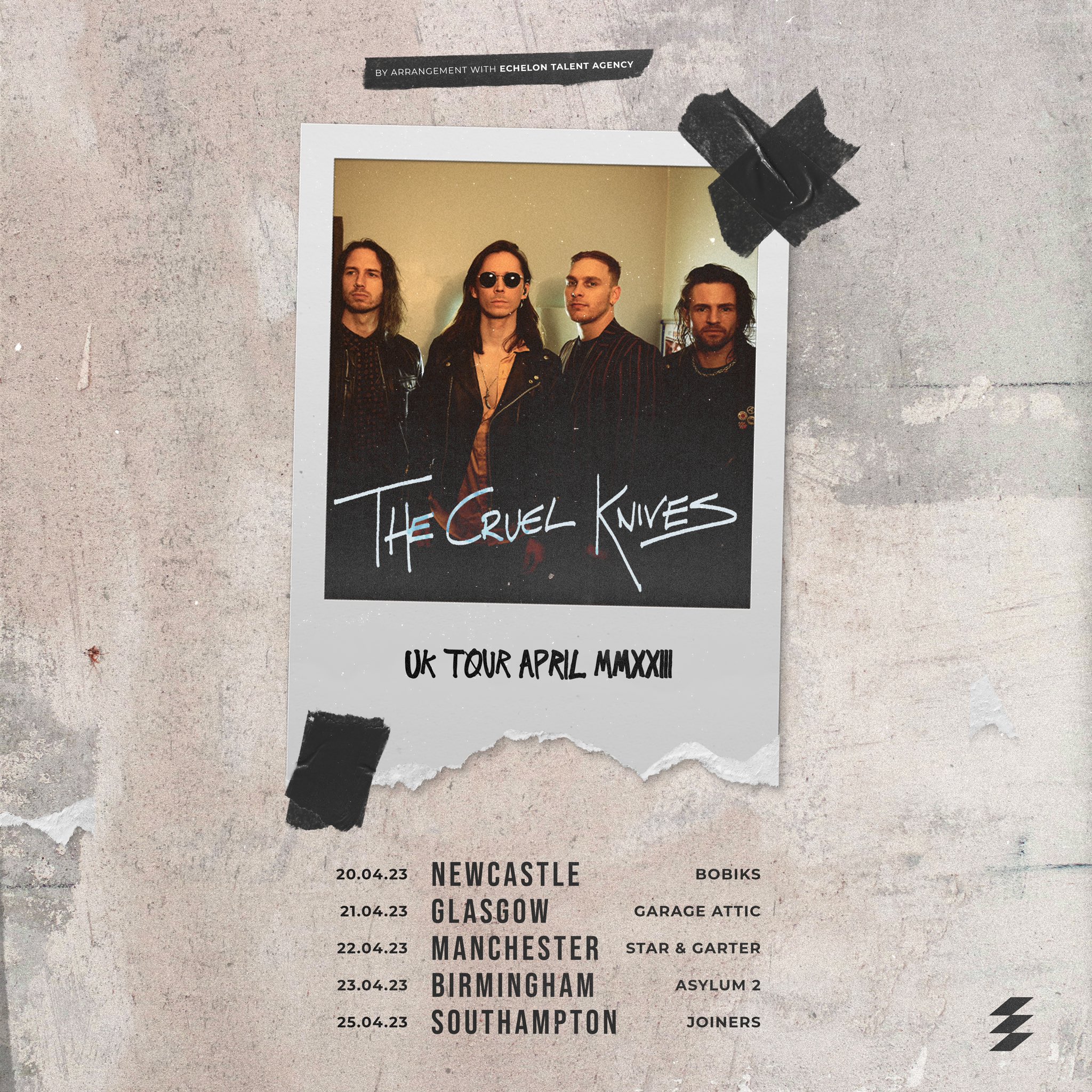 Another band set to hit the road in the not too distant future are The Cruel Knives who have revealed a five date run in April.
Tickets are here.
Check out our 'Hard & Heavy' Playlist
Pet Needs set for acoustic tour
The final tour announcement in our News Report this week comes from Pet Needs who will be out and about playing acoustically over the next couple of months.
Tickets are here.
Watch Episode 11 of The Full Pelt Music Podcast with guests Pet Needs
Read our review of Pet Needs live in Norwich

Blind Channel share new single 'FLATLINE'
Our News Report heads now across to the best new releases from the past week and we begin with Blind Channel.
Following the release last year of their 'Lifestyles of the Sick & Dangerous' album, Finland's Blind Channel are kicking off 2023 with their new standalone single 'FLATLINE'.
"This is the beginning of the next chapter of our career," say the band. "Flatline is Blind Channel on steroids. We captured the energy of last year's 130 shows into one song and threw it to a Berlin rave. The song was written with songwriting duo Blyne and it's one of the heaviest tracks we've ever made. This is pretty unique from scratch. If you're sick and tired of ups and downs, this song might help you."
More here.
Listen on our Spotify Hot List!
Softcult share new single 'Love Song'
Next up in our News Report are Canadians Softcult, who this week shared their latest single, 'Love Song', which you can check out above. The single comes ahead of new EP, 'see you in the dark', which is out on March 24th.
"This is an anxious love song," Mercedes explains. "It's about loving someone so intensely that you find yourself in constant fear of losing them. Sometimes love and happiness can feel like these unattainable things that are too good to be true. Once we've finally found something our hearts have been yearning for, it's hard to shake the thought that we will inevitably have to let it go. But these gnawing thoughts can get in the way of us allowing ourselves to be vulnerable, or enjoying our relationships for fear that they won't last."
On the video Mercedes says, "We wanted the video to tell the story in a different way, focussing more on getting carried away with our own imaginations when it comes to falling in love. We filmed in a small legion hall and tried to make the ambiance a little depressing and mundane. Our main character is an elderly man who's sort of given up hope. He's there having a beer alone while everyone else is playing bingo. When he lays eyes on Gina, his co-star, he gets lost in fantasy, imagining not only the love they might have together but the type of person he could be if he had love in his life."
More here.
Listen on our Spotify Hot List!

As always we conclude our News Report with the latest additions to our 'Discover' New Music Playlist!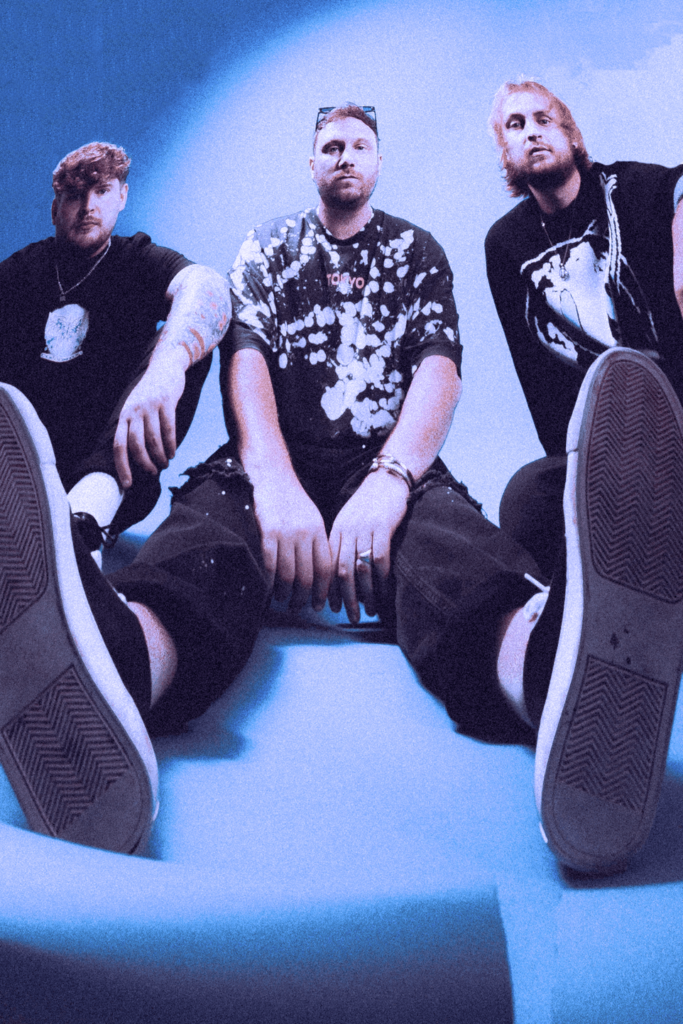 ANGER PARTY – 'Had Enough'
Alternative Horror Rock band ANGER PARTY are back with their sophomore single 'Had Enough'!
"Everyday we wake up and have the same conversations, with the same people, on the same subjects, with no purpose or profound effect on our lives. We create a state of perpetual monotony and anxiety, while wearing masks to hide our every emotion. All this is done to make prying onlookers think that everything is fine. 'Had Enough' reflects on the deepest, darkest ways to break this cycle and exercise our true feelings on the world. It shows our desire to remove the mask, wipe away the make-up and reveal our true fears, frustrations, aggressions and vulnerability" – Lead Vocalist, Ashley Wilson
Militarie Gun – 'Do It Faster'
Los Angeles' Militarie Gun share a thrilling new single in 'Do It Faster'.
Speaking about the song, vocalist Ian Shelton states: "It is about my overall impatience with life. The agonising wait for things to materialise… so before resigning to do it myself, I'm imploring the world to just move faster."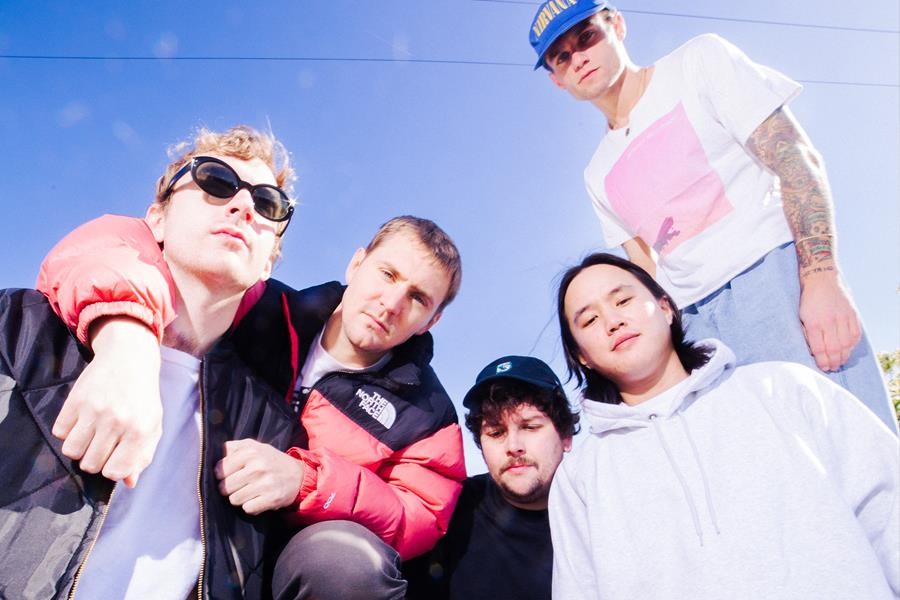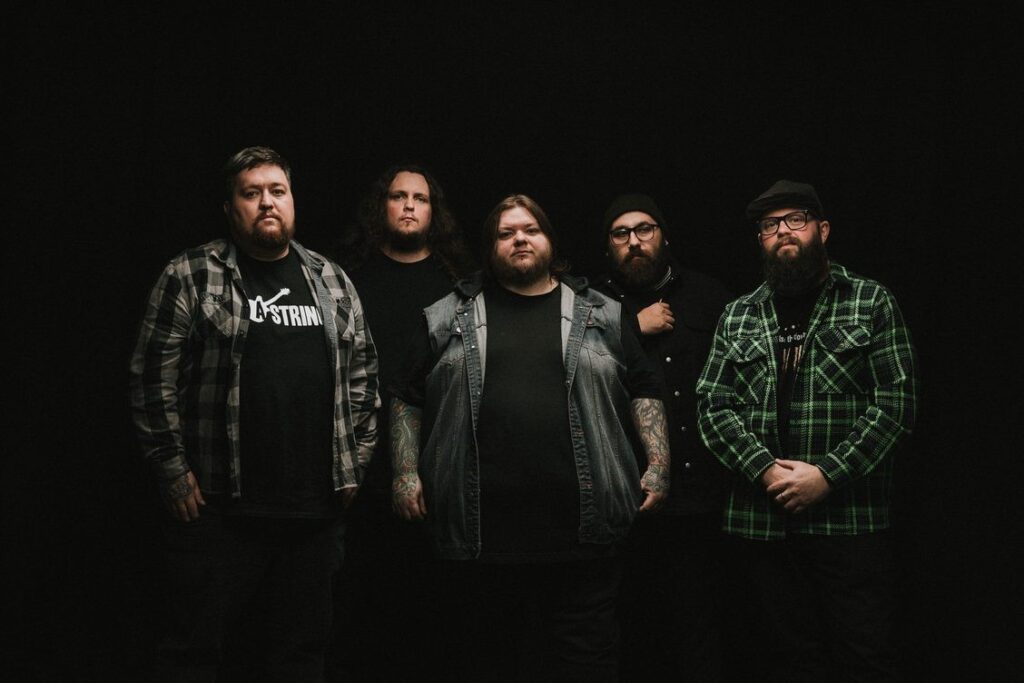 De'Lour – 'No One
South Wales based band De'Lour share their staggering new single 'No One'.
"No One was one of the first songs we wrote together as a band in a room and not remotely. We got together at the first opportunity we could when lockdown was lifted in 2020. When we wrote No One, we wanted to express our thoughts on society's lack of self reflection. We all worry about what everyone else thinks of us, but when you boil it down, no one is paying attention, no one really cares. People are only really concerned with what's going on in their world, inside their own heads. So we wanted to express the feeling that we shouldn't care about what other people think, we should just go for it if it's what we want or what we think is best." – De'lour
Listen, Follow and Discover your new favourite act now with our 'Discover' New Music Playlist
Then find out the stories behind the songs on our 'Discover' New Music Podcast!
Share our News Report on Social Media