Every week we roundup the best music news from the past week!
Follow us on Social Media

Kiss extend 'End of the Road' Tour into 2023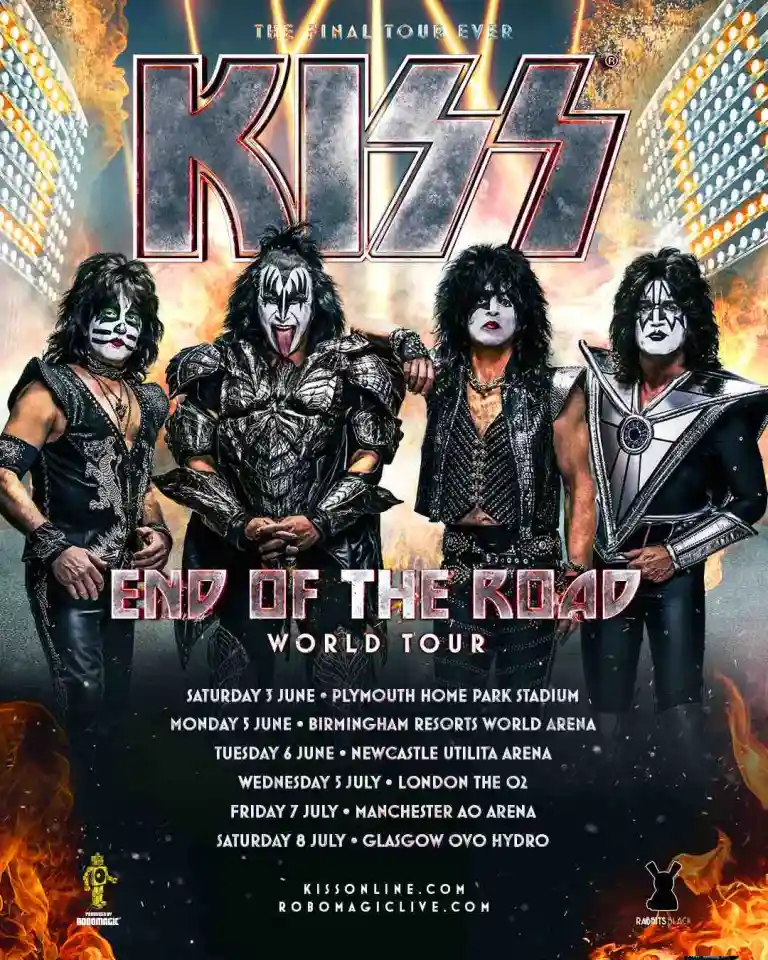 Welcome everyone to the final News Report for 2022! We hope that you all have a Merry Christmas and a Happy & Healthy New Year! Our action packed News Report will return in January, but before then we have plenty of delicious music news to dissect!
Up for this week, we look at the best tour announcements from the past week and we start with Kiss. The band has revealed that their 'End of the Road' World Tour will continue into 2023 with a new UK Tour announced starting in Plymouth and ending up in Glasgow.
This *could be* your last chance to catch the band live! Tickets are here.
Read our review of Download Festival 2022
Rancid are coming to the UK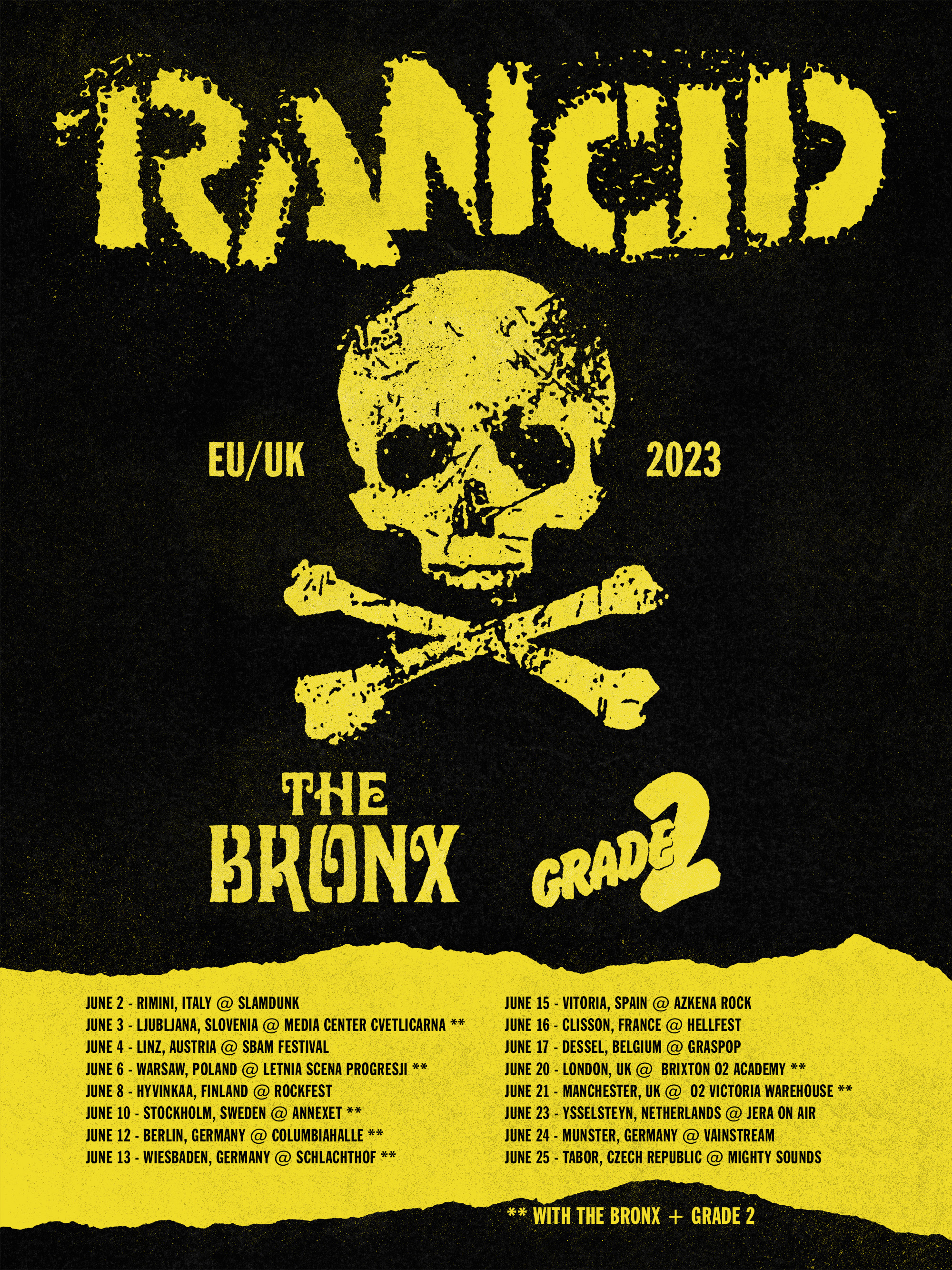 Another act revealing their return to the UK this week was Rancid, who will play London and Manchester in June.
Support comes from The Bronx and Grade 2.
Tickets are here.
Read our review of The Hella Mega Tour
Electric Callboy announce UK Tour
Also coming to the UK next year will be Electric Callboy who have announced a run of dates in October.
Tickets are here.
Find Full Pelt Music on Youtube
The Ghost Inside reveal UK Tour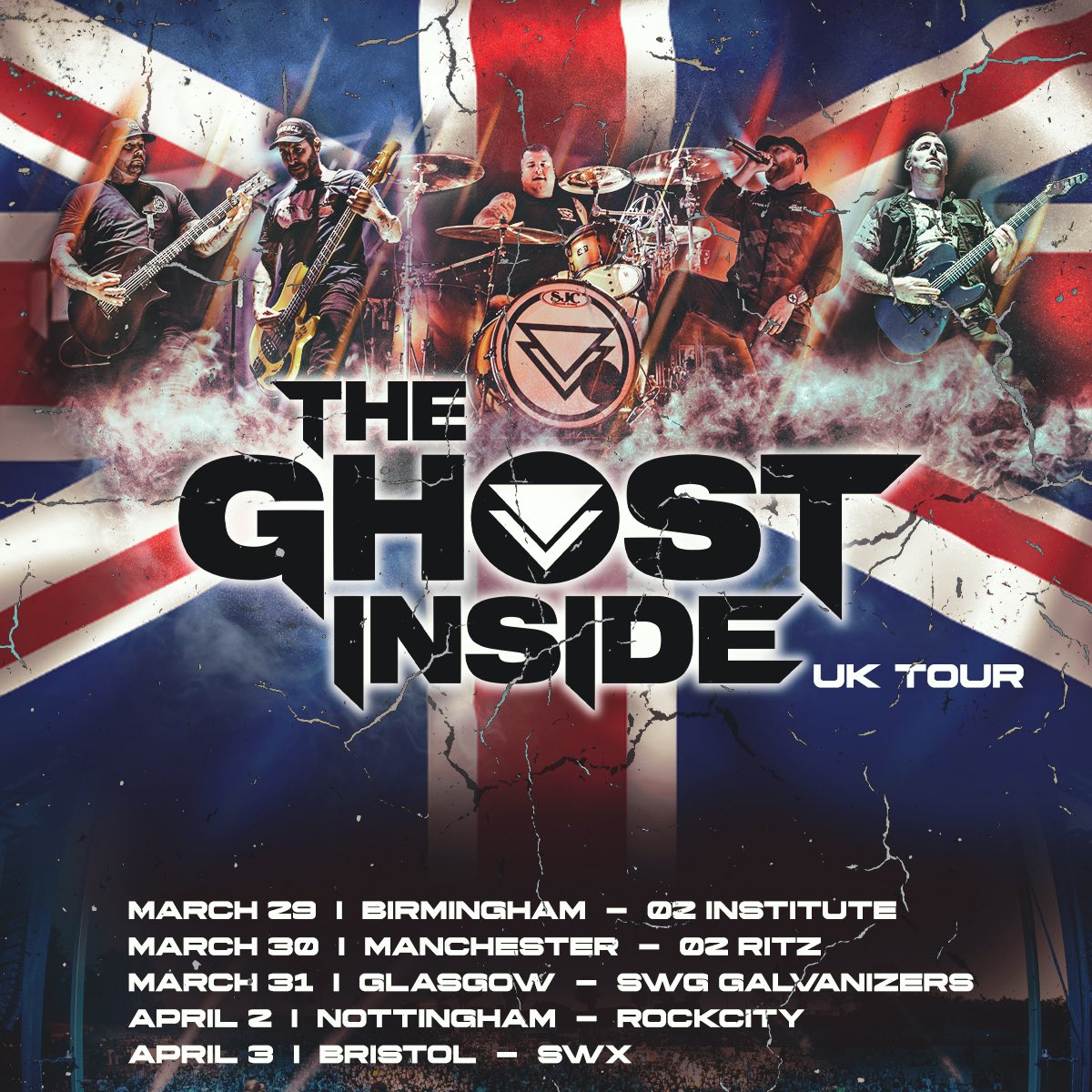 You can also catch The Ghost Inside hitting the UK in 2023. The group will play five dates in March/April finishing up in Bristol.
Tickets are here.
Tom Meighan announces new live dates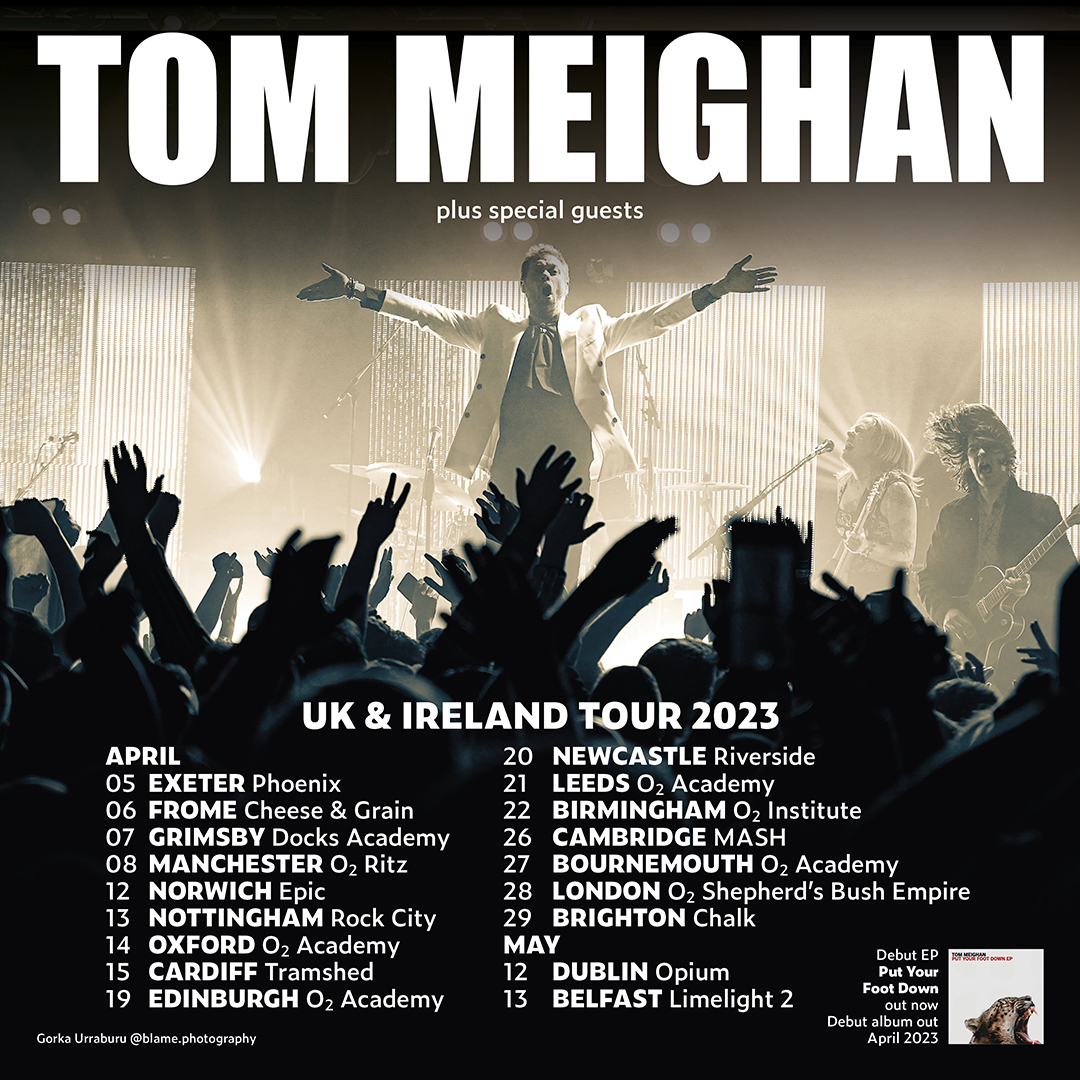 Former Kasabian frontman Tom Meighan has revealed a full UK & Ireland Tour for next spring. The tour will showcase upcoming debut album, 'Put Your Foot Down', which is out April 28th.
Tickets & Pre-orders here.
Read our review of Kasabian live in Norwich
Pet Needs announced the 'Fractured Party III'
On Friday, Colchester's Pet Needs played a huge homecoming show which served as the 2nd 'Fractured Party'. As the show concluded, the band announced the 3rd instalment will take place on December 16th 2023.
Tickets are available now here.
Watch Episode 11 of The Full Pelt Music Podcast with guests Pet Needs
Read our review of 'Primetime Entertainment' from Pet Needs
October Drift announce new London show
October Drift have also announced a special one off show. The band will take to the stage at Colours in London on Wednesday 17th May.
Tickets are here.
Watch Episode 10 of The Full Pelt Music Podcast with guests October Drift
Read our review of October Drift live in Norwich

Brits Week returns in 2023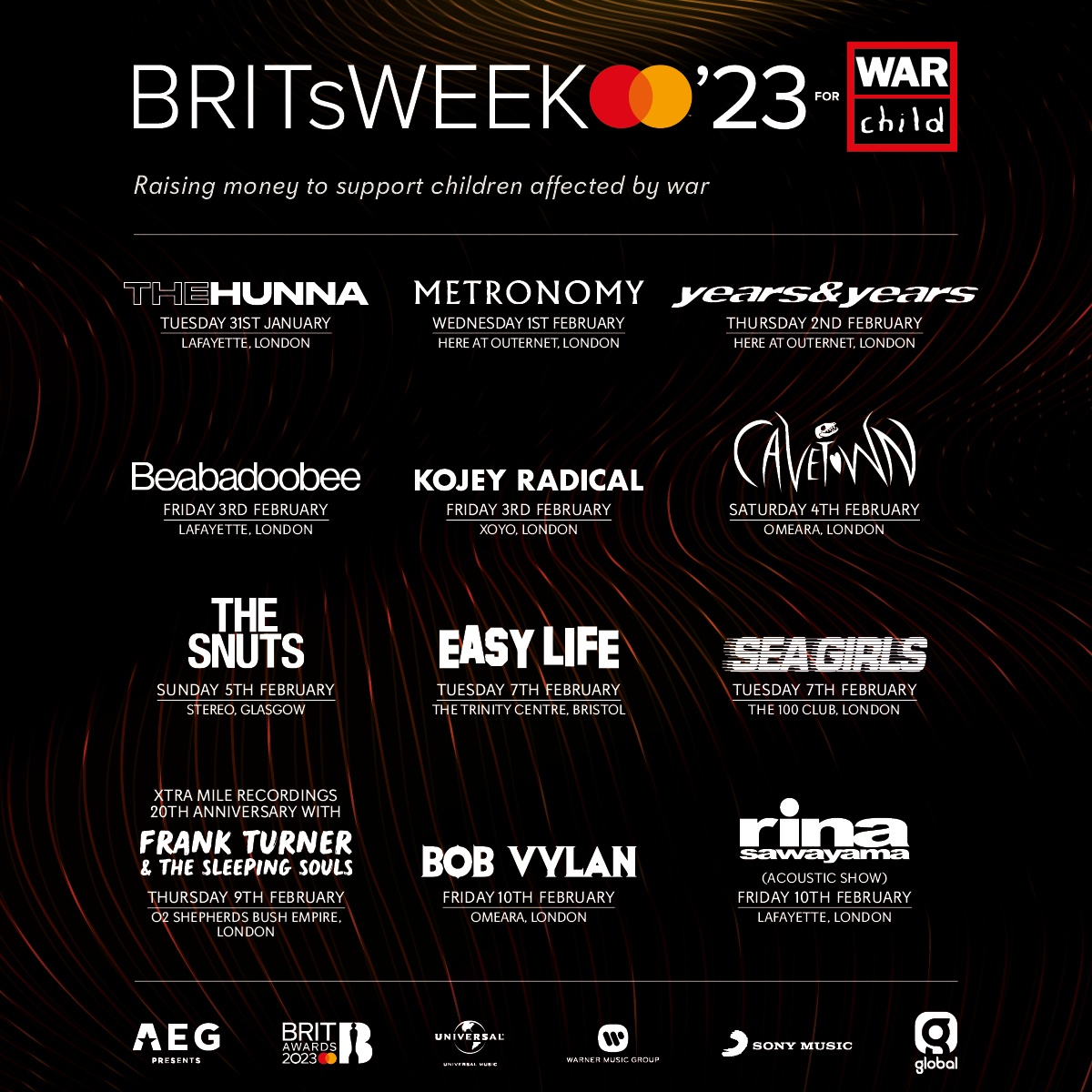 We move now on to festival announcements and up first is the return of Brits Week in aid of War Child. February will see bands playing intimate shows across the country with a focus on London.
The Hunna, The Snuts, Sea Girls, Frank Turner and Bob Vylan are amongst those on offer in 2023.
Tickets are here.
Read our review of 'The Price of Life' from Bob Vylan
Teddy Rocks reveals 2023 line-up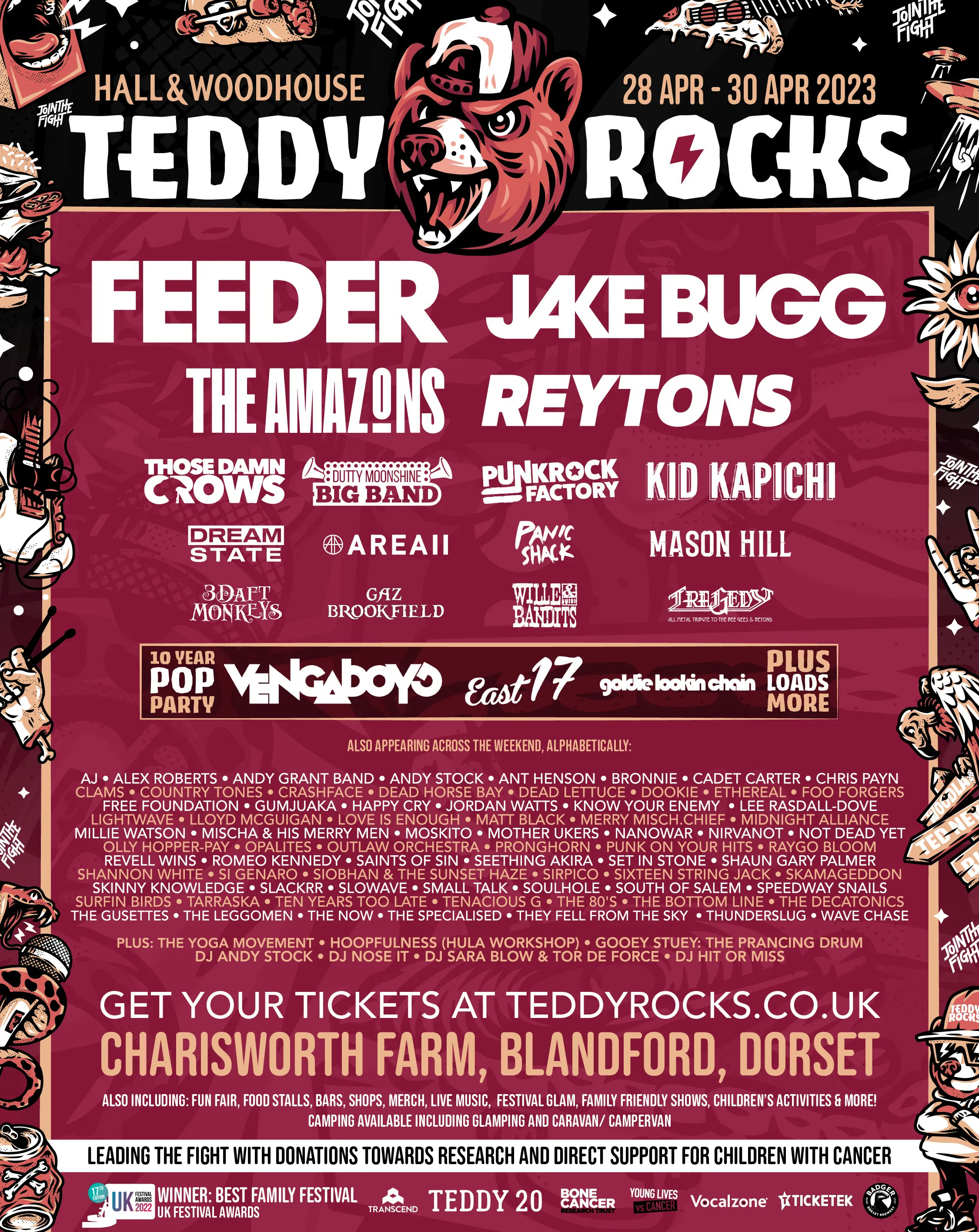 Another event doing a fantastic job in raising money for charity is Teddy Rocks festival in aid of research and direct support for children with cancer.
This year the event hosts Feeder, Jake Bugg, The Amazons, Those Damn Crows, Punk Rock Factory, Kid Kapichi, Dream State, Mason Hill, The Bottom Line and many more.
Tickets are here.
Read our review of 'Torpedo' from Feeder
Penn Fest unveils 2023 line-up
Penn Fest in Buckinghamshire also unveiled their line-up for next Summer this past week, including headliners Noel Gallagher's High Flying Birds and Bastille.
They'll be joined by the likes of Johnny Marr, Gaz Coombes, The Skinner Brothers and Embrace.
Tickets are here.
Read our review of 'Signs of Life' from Asylums
Firestorm add Massive Wagons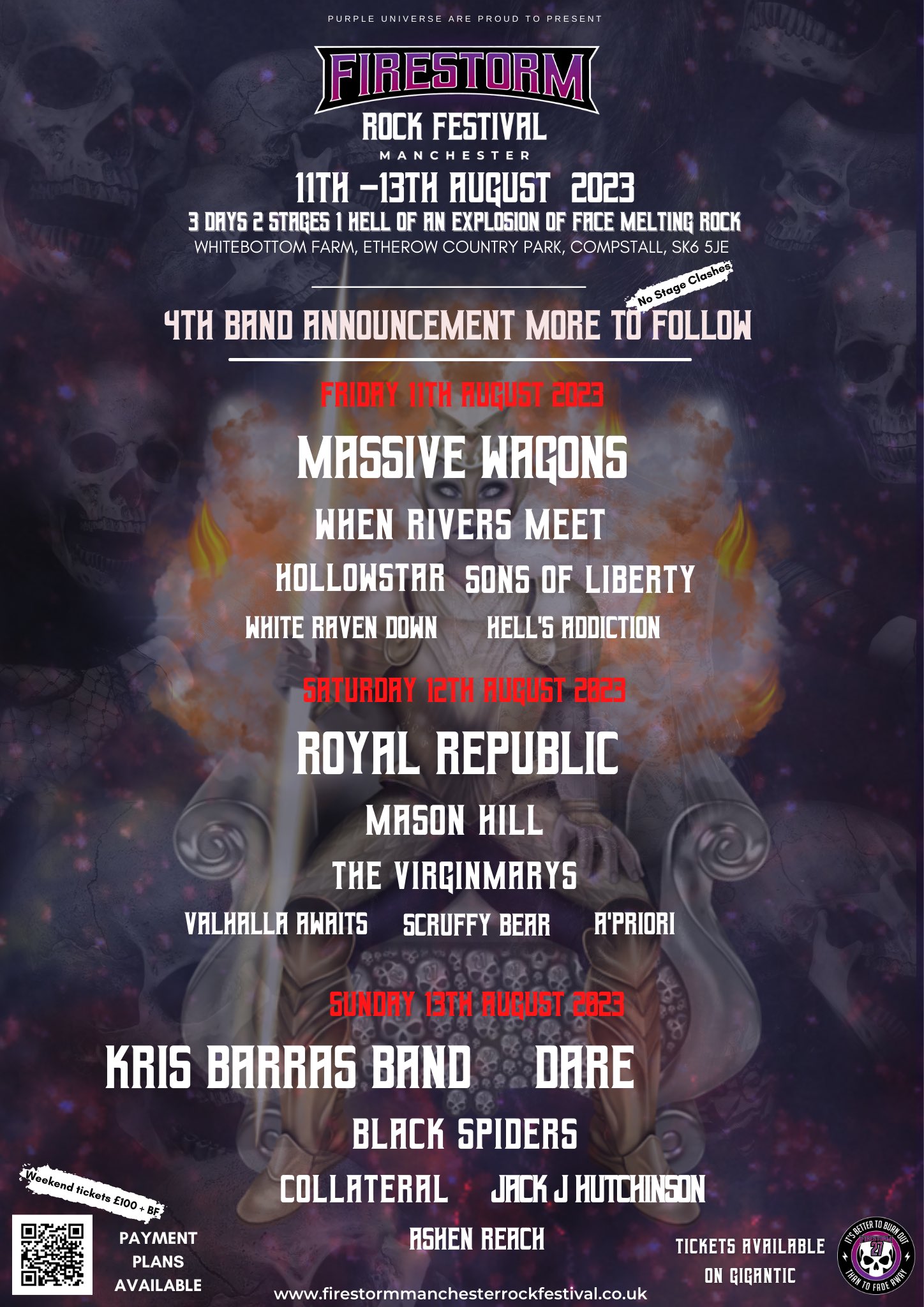 The final festival news in our News Report this week comes from Firestorm Festival. The event has added Massive Wagons to the top of their Friday bill for 2023.
They join the likes of Royal Republic, The Virginmarys, Mason Hill, Hollowstar, Kris Barras Band, Black Spiders and Scruffy Bear.
Tickets are here.
Watch Episode 13 of our 'Discover' New Music Podcast with guests Scruffy Bear
Read our review of Ricky Warwick live in Norwich

Hell Is For Heroes share 'I Should Never Have Been Here In The First Place'
New releases are up next in our News Report as we bring you the first new music from Hell Is For Heroes in 15 years. You can listen to their new single, 'I Should Never Have Been Here In The First Place', above.
More here.
Listen to 'I Should Never Have Been Here In The First Place' on our 'Hard & Heavy' Playlist

As always we conclude our News Report with the latest additions to our 'Discover' New Music Playlist!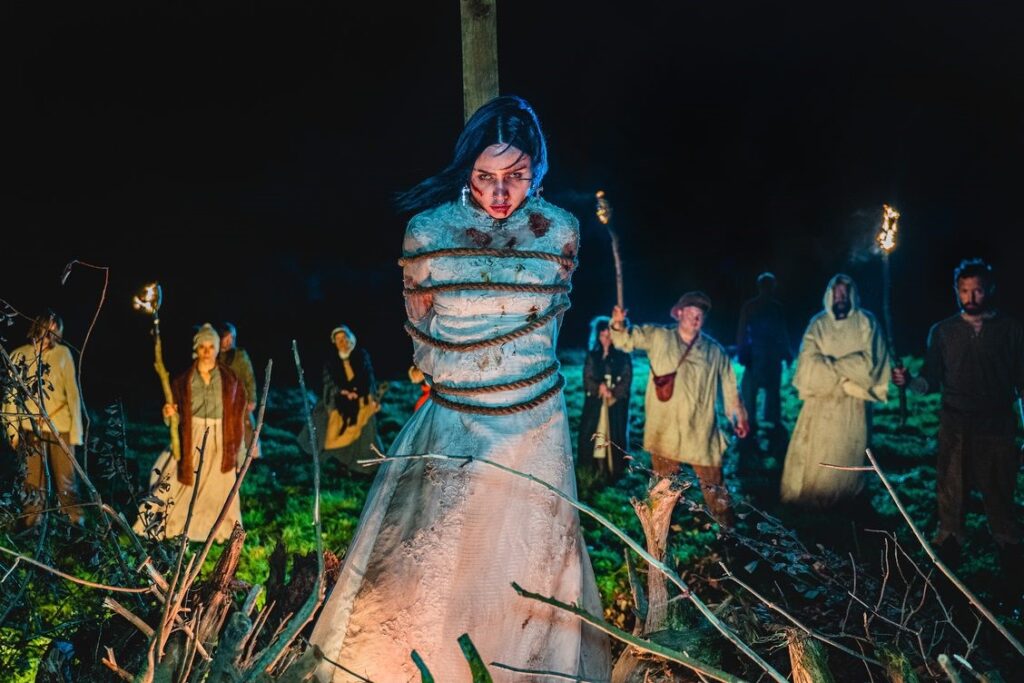 Mimi Barks – 'ASHES'
On the week of her highly anticipated 'DEADGIRL' mixtape release fearless Doom Trap artist Mimi Barks has unveiled her new track 'ASHES'.
Talking about the meaning behind 'ASHES', Mimi Barks shares, "Women who posed a threat during the dark ages were accused of being witches, intimidated, burned alive, and sentenced to execution. Today, ever since the Age of Enlightenment, a creative, strong-willed, and self-assured woman still gets burnt to the stake verbally by those led by their own anxieties."
XL LIFE – 'Baby Steps'
XL LIFE shared new single 'Baby Steps' featuring Bob Vylan!
On working with Vylan for the new single, vocalist Traxx says: "We always felt a kinship with Bob because of his message, his boldness, and his morals, so with this song we took the opportunity to have him on the album and co-sign each other's work. We will support him to the end."
Commenting on the relevance of the new single, vocalist Traxx says: "We knew this song had to be made, because we had all been going through some heavy stuff outside of the band. The band has been stop-start/stop-start the whole time, trying to prioritise our health and coming up against some really traumatic circumstances, so this song had to address that. The healing journey. Baby steps. Holding onto the promises."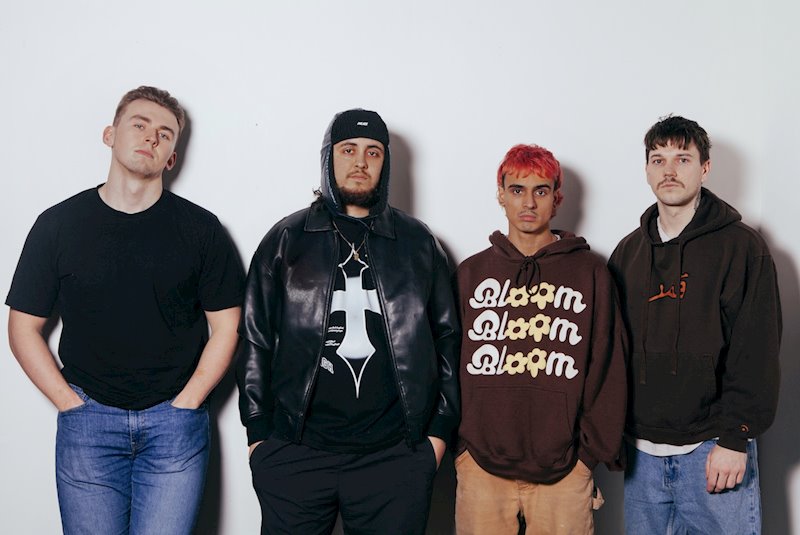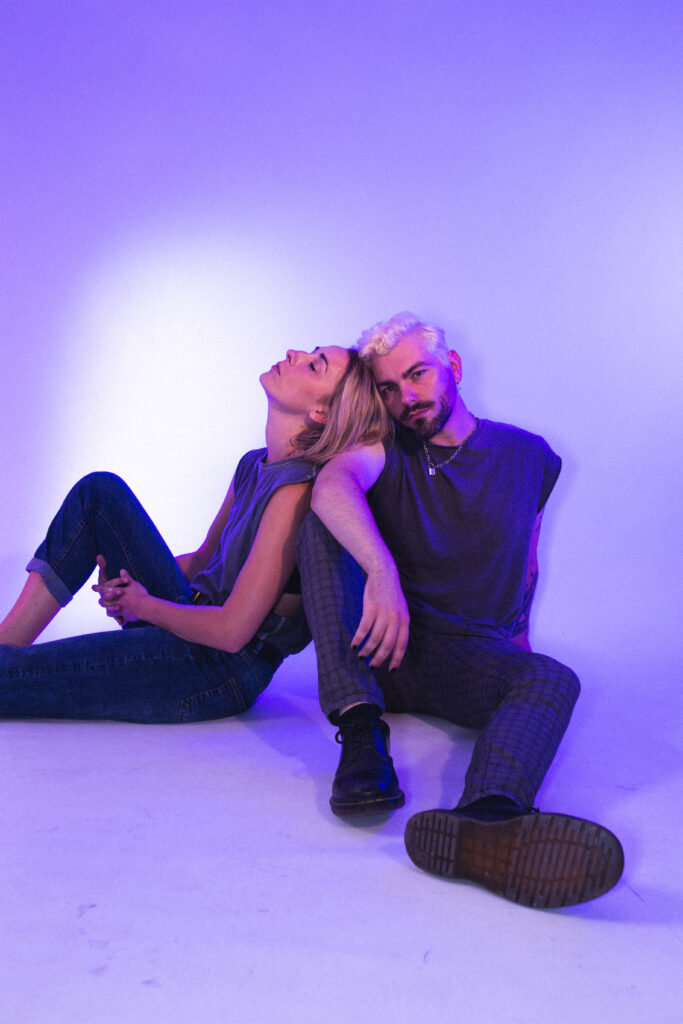 Fountain Island – 'Pretty Little Nightmare'
Pop-punk newcomers Fountain Island reveal their contagious new single, 'Pretty Little Nightmares'.
The band remark about its creation: "'Pretty Little Nightmares' explores the bittersweetness of the first time with a loved one, and the realisation that one day it will just be a memory and can never be experienced again. The track takes cues from Blink182's 'I Miss You', with its melancholy gothic tone whilst retaining the youthful pop feel."
Listen, Follow and Discover your new favourite act now with our 'Discover' New Music Playlist
Then find out the stories behind the songs on our 'Discover' New Music Podcast!
Share our News Report on Social Media