Every week we roundup the best music news from the past week!
Follow us on Social Media

Enter Shikari announce 2024 UK Tour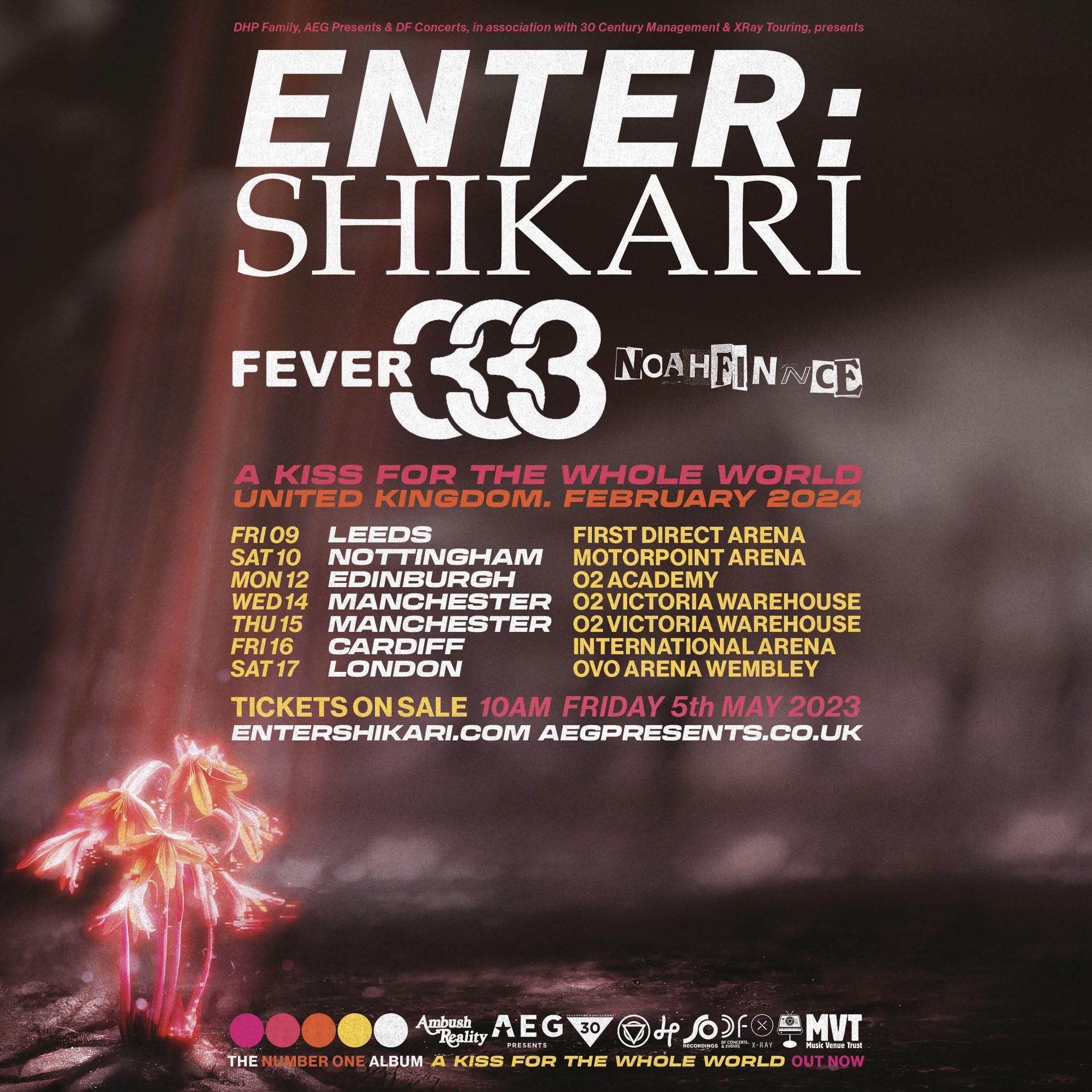 Welcome everyone to another edition of our weekly music News Report.
We start this week with the best tour announcements and following the success of their new album, 'A Kiss for the Whole World' hitting number one, Enter Shikari have revealed a huge tour for early next year.
£1 from each ticket sale being donated to the Music Venue Trust in support of grassroots venues in each city the band will be touring through.
Lead singer and producer Rou Reynolds comments on the initiative:

"Grassroots music venues in the UK are under existential threat. Every time we lose another one we lose a vital part of our culture. Bigger venues that benefit from the productive pipeline that grassroots venues provide need to support these smaller venues, as do the artists that have come up through them. Enter Shikari stands with Music Venue Trust in their efforts to bring more solidity and community to our brilliant UK live music scene".
Support on the tour will come from Fever 333 and Noahfinnce.
Reynolds comments on what could be in store:

"We cannot wait to step things up and present a huge new show to everyone. And we're really looking forward to playing Wembley Arena for the first time! (Enter Shikari are on their way to Wembley. Can you imagine what we're gonna do to it?).

I'm buzzing to see the supports every night, too. We've known Jason for many years now, so can't wait to see the next step for Fever333, and we had a great time with Noah on our residency tour earlier this year so simply had to have him back."
Tickets are here.
Read our review of 'A Kiss for the Whole World' from Enter Shikari
Def Leppard also announce intimate show supporting Music Venue Trust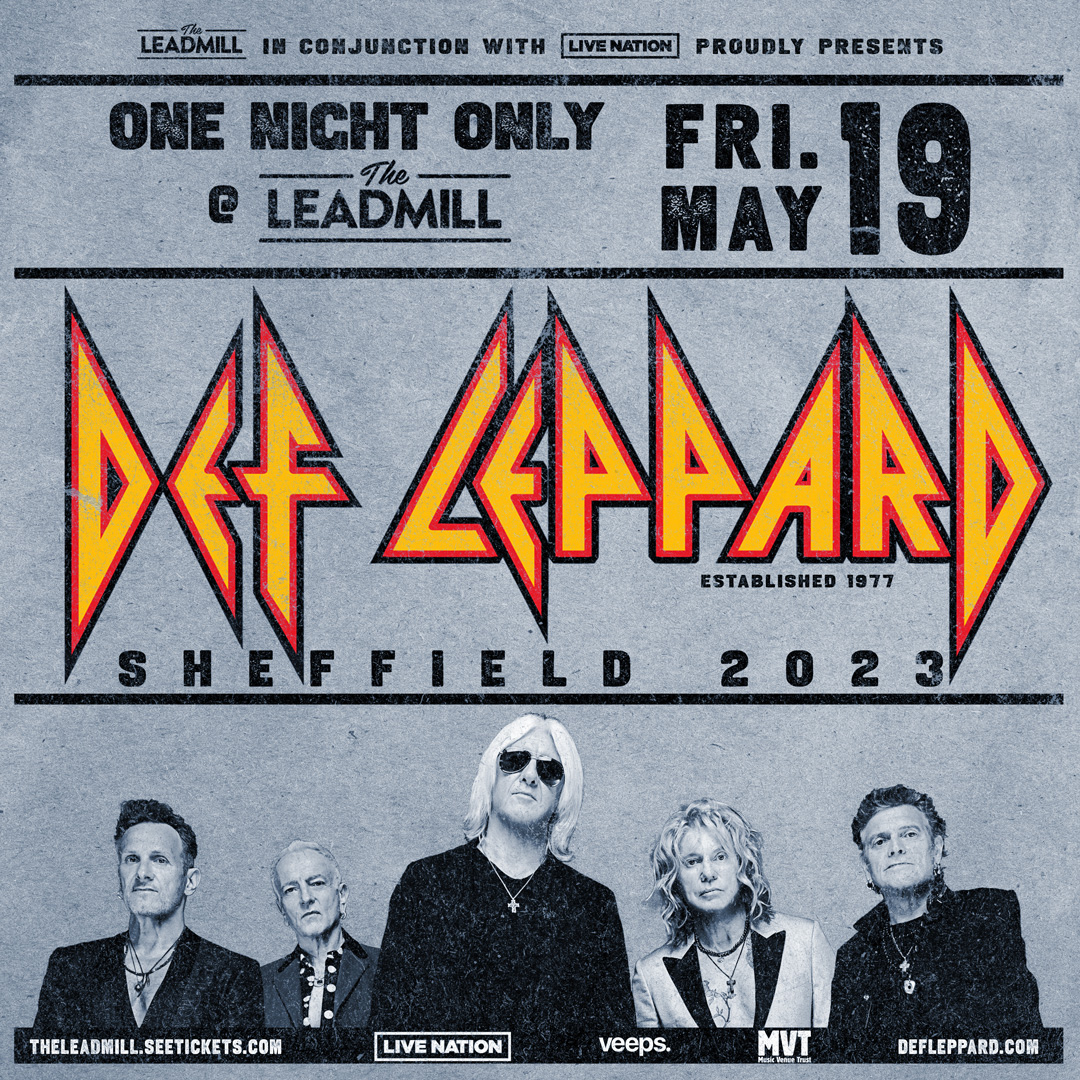 Rock icons Def Leppard have announced their most intimate show in the UK or Europe in 35 years.
The band will play a hometown show at The Leadmill in Sheffield with a % of ticket sales going to the Music Venue Trust.
Joe Elliott says "Sheffield is in the very DNA of this band! We are ecstatic to be starting the European leg of our world tour at home at Bramall Lane! When thinking of a warm up, it made sense to do a special set at The Leadmill, in the city where it all started. We know there are a lot of small music venues struggling across the UK, so we wanted to give back to what gave to us. The net proceeds from the evening will go directly to Music Venue Trust in an effort to keep UK clubs alive…and to coincide with the release of our symphonic record, "Drastic Symphonies", on the 19th of May. It's all very special!"
Ben Hartley, Live Promoter from The Leadmill says, "We're absolutely delighted to be welcoming a band as legendary as Def Leppard onto our stage. The fact that a local act that has gone on to play stadiums across the world is willing to come back home and support us in a time of need (as well as thousands of other integral grassroots venues across the UK) speaks volumes of their character. This will be the first time they've played The Leadmill, so it's wonderful to be adding another chapter to Sheffield's musical history."

Mark Davyd, CEO and Founder of Music Venue Trust, says "It's fantastic to get this support from such an iconic and legendary group as Def Leppard. The UK's Grassroots Music Venues are facing an incredibly tough year, currently one is permanently closing every week. It's going to take a huge collective effort to turn that around and it's so important that artists get involved and lead the fight we need to stop closures".

More here.
Read our review of 'Diamond Star Halos' from Def Leppard
Judas Priest set up UK Tour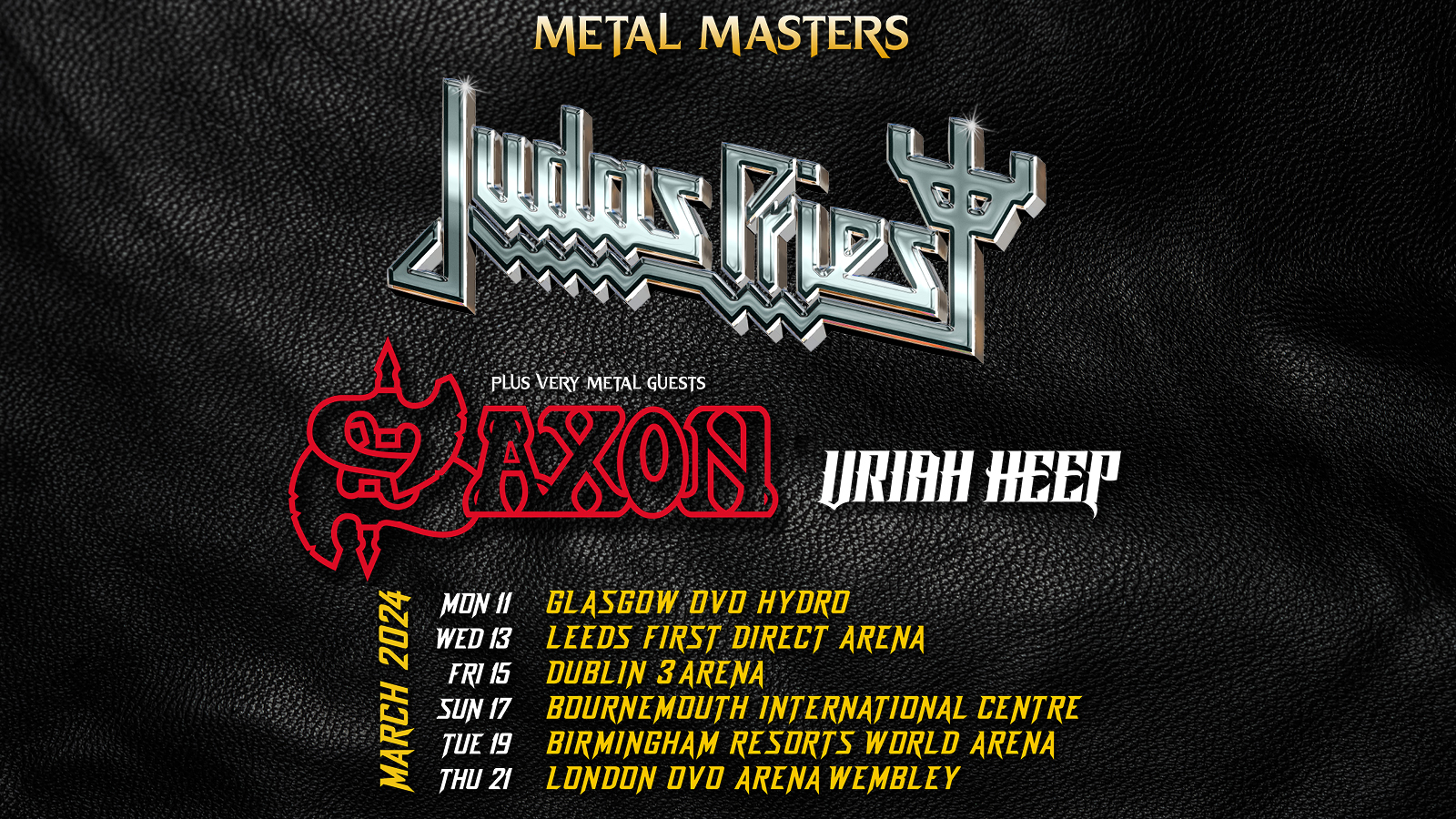 This week also saw metal masters Judas Priest announce a long coming headline tour of the UK.
Revealing the dates the band said "we are thrilled to start this world tour in the renowned traditional homes of heavy metal and can't wait to see our amazing family of Priest maniacs!"
Joining the band will be very metal guests Saxon alongside Uriah Heep.
Tickets are here.
Read our review of Bullet For My Valentine live in Cambridge

Bring Me The Horizon debut 'Lost'
We move our News Report on now to the best new releases from the past week and up first we have Bring Me The Horizon.
The soon to be Download Festival headliners this week debuted their latest single, 'Lost', which you can check out above.
More here.
Listen to 'Lost' on our Spotify Hot List!
The Hives share 'Bogus Operandi'
Next up is the return of The Hives!
The group shared their new single, 'Bogus Operandi', this week and you can check it out above.
The track is the first single to be taken from their newly announced album, 'The Death of Randy Fitzsimmons', which is out August 11th.
Pre-order your copy here.
Listen to 'Bogus Operandi' on our Spotify Hot List!
Trophy Eyes share new single 'Kill'
Australian punk rockers Trophy Eyes have released new single, 'Kill', ahead of their appearances at Slam Dunk Festival later this month.
You can listen to the single above, which comes from upcoming new album, 'Suicide and Sunshine', which is out June 23rd.
"All's fair in love and war," says John Floreani. "We all carry the scars of love lost. They become visible in the things we do, our actions and our words. Like machines we continue, only now worn and rattling. Capable of our primary function, but with a little less grace each time. Some people use love as a weapon, and 'Kill' is about those people."
Pre-order your copy here.
Listen to 'Kill' on our 'Hard & Heavy' Playlist!
Like Moths To Flames debut 'I Found The Dark Side of Heaven'
Next in our News Report is 'I Found The Dark Side of Heaven', the new single from Like Moths To Flames, which you can check out above.
"Over the last few years, a lot of us have felt like shells of our former selves," says Chris Roetter. "This is for the people who feel like they've been pushed so far away that no one sees them. I think it's easy to feel forgotten about and like you didn't matter. Some of my darkest days were an abyss that was never ending. When it's difficult to find anything to pull you out, sometimes you just have to accept that you're stuck."

More here.
Listen to 'I Found The Dark Side of Heaven' on our 'Hard & Heavy' Playlist
Heavy Lungs debut 'Dancing Man'
Heavy Lungs this week released their brand new track, 'Dancing Man', which you can check out above.
Commenting on the new track, front man and vocalist Danny Nedelko says: "'Dancing Man' came about from a conversation that left me and George crying on the floor with laughter at rehearsal. The end result is an abstract tale about a sinister character. Nice to see another in-joke make it through. Sadly not all of them do. But we will save that for the inevitable next EP."
The official video that accompanies the single was directed by Clump Collective. "They are absolutely extraordinary and have made a myriad of amazing videos," say the band. "They are our dear friends and actually shot the video for our song 'Jealous' a while back too, so this was a very welcome homecoming. We shot it all in a day at their Bristol studio. Two dogs were present; they were very encouraging. The whole concept is centred around 5 outfits and dancing. The result is a surreal ride into the sinister realm of 'Dancing Man'."
More here.
Listen to 'Dancing Man' on our 'Hard & Heavy' Playlist!
Grian Chatten shares new single 'Fairlies'
Fontaines D.C. vocalist Grian Chatten shared his second solo single, 'Fairlies', this week and you can of course check it out above.
Chatten also revealed that his debut solo album, 'Chaos For The Fly', will be out June 30th.
Grian on 'Fairlies': "I wrote 'Fairlies' in intense heat. Partly in Jerez, Spain, partly in LA a couple of days before a Fontaines D.C. tour kicked off. It was a quick write, and I believe I celebrated each line with a beer."
On the album: "I was walking along Stoney Beach at night and it came to me on the waves," recalls Chatten. "I just stood there and looked at them and I heard the whole fucking thing. Every part of it, from the chord progressions to the string arrangements."
"I just thought: I want to do this myself. I know where we as a band are going next and that's not where I want to go with this. I've got a couple of exaggerated aspects of my soul that I wanted to express," he says.
"The rest of the band are all creative and songwriters in their own right, too. I didn't want to go to them and be like, 'No, every single thing has to be like this.' I didn't want to compromise with these songs in that way."
"A lot of the album was written with just me and a guitar and I really like the idea of it being boiled down to those elements. That feeling of having the song in the palm of your hand, that control of having it with just you and a guitar," he says. "There's an intensity as a result of that."
Pre-order your copy here.
Read our review of 'Skinty Fia' from Fontaines D.C.
Coach Party share 'All I Wanna Do Is Hate'
Finishing up the best new releases of the past week is, 'All I Wanna Do Is Hate' from Coach Party, which you guessed it, you can check out above!
The band have also announced details of their debut album, 'KILLJOY', which is set for release on September 8th.
Pre-order your copy here.
Listen to 'All I Wanna Do Is Hate' on our Spotify Hot List!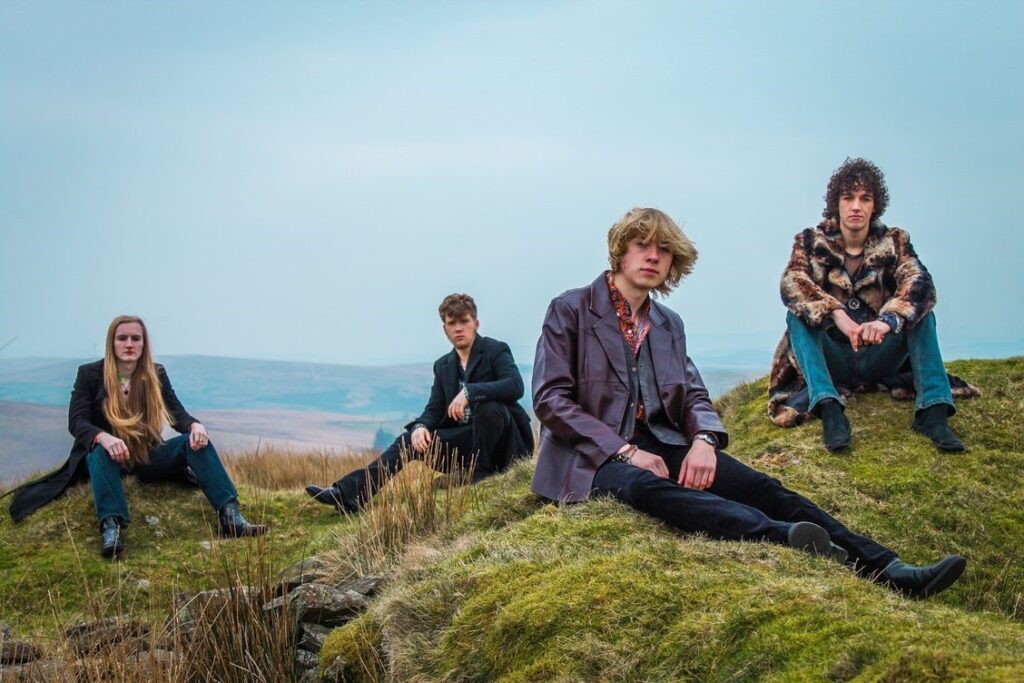 Zac and the New Men – 'That's OK
South Wales, Alternative Pop Rock Band Zac and the New Men have unveiled the their new single 'That's Ok'
"'That's Ok' is a love letter to someone who is struggling, a reminder that they are not alone. It's a song about being there for each other, no matter what. We wrote this song to show people that even when things get tough, they don't have to go through it alone. Love is a powerful force, and we hope this song will bring comfort to anyone who is struggling." – Vocalist, Zac.
Hannah Rose Platt – 'The Mermaid and the Sailor'
Hannah Rose Platt has shared new single, 'The Mermaid and the Sailor', featuring Ed Harcourt.
Hannah explains: "The Mermaid and the Sailor is a hypnotic 'Sailor's Lament' framed as a conversation exploring addiction, between the Sailor (the addict) and the mermaid (his addiction) whose siren song constantly tempts him back into the water. Featuring bewitching vocals from the magnificent Ed Harcourt!"
Harcourt says: "Hannah is a consummate storyteller and as soon as I heard her songs I was happily bewitched… I think we're both very similar in the fact that we are obsessive film aficionados & therefore think in a more visual way in our approach to the music and the sounds. What I love about working with Hannah is that she is very free and totally open to my delusional bouts of grandeur and hopefully you, the listener, will hear the love and the pathos and the dark humour that we have managed to commit to tape in equal measure. Congratulations Hannah and I can't wait for the world to hear this dazzling humdinger."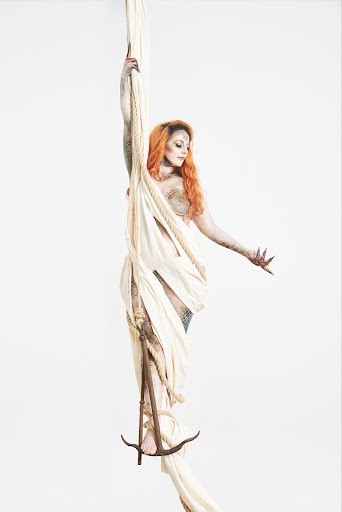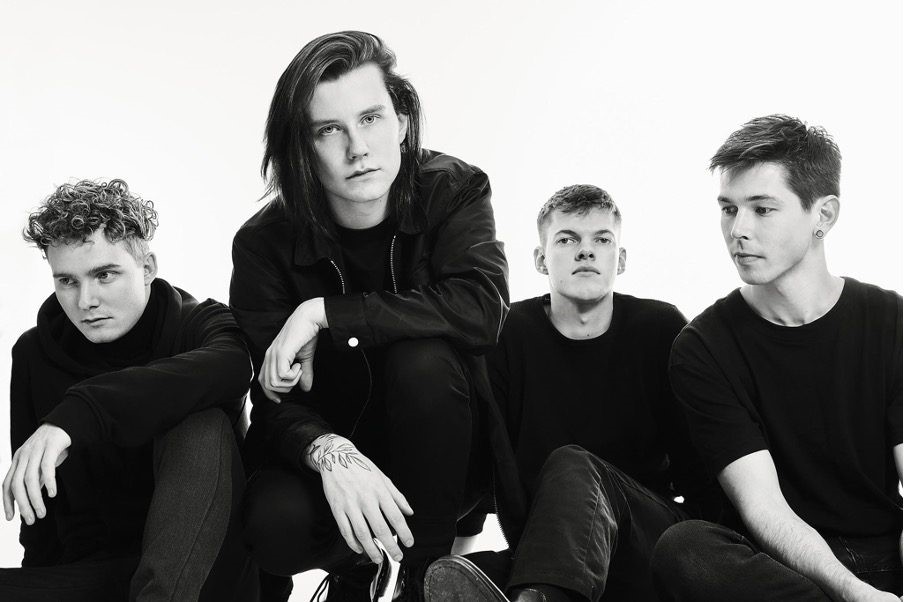 Cold Culture – 'Faded'
Danish newcomers Cold Culture share their debut single, 'Faded'.
"A lot of people feel the same way I do; anxious and lost. I even got to a point where I couldn't recognise myself in the mirror anymore. We wanted to write a song that describes those thoughts and feelings as well as depression, anxiety and the feeling of being numb. 'Faded' is our way of describing those emotions and issues you may experience during your life"
Mads Zelasny – Vocalist
Listen, Follow and Discover your new favourite act now with our 'Discover' New Music Playlist
Then find out the stories behind the songs on our 'Discover' New Music Podcast!
Share our News Report on Social Media