Cambridge Corn Exchange
Monday 4th October 2021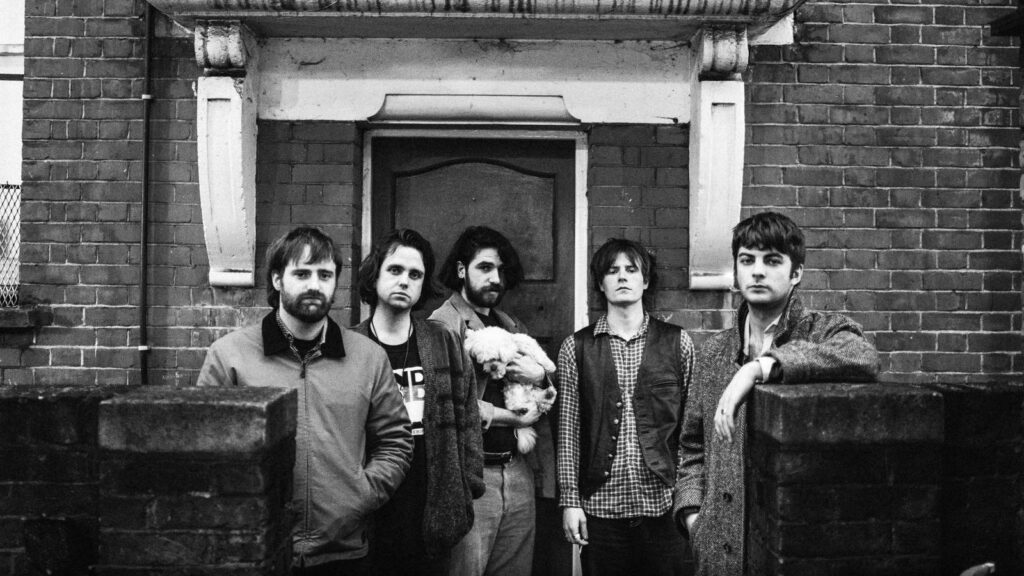 Follow us on Social Media
FONTAINES D.C. – CAMBRIDGE CORN EXCHANGE – LIVE REVIEW
It's a little bit dark, a little bit cold and a little bit wet… so, it's definitely gig season now! Yes, the festivals that brought about the return of live music are consigned to the history books and we now head back indoors.
Tonight the venue is the beautiful Corn Exchange in Cambridge, and the entertainment is provided by Fontaines D.C.!
Up first however is our sole support act for the evening, The Altered Hours. The band perform a set that builds momentum slowly and gathers favour with the audience as it progresses.
Soon enough it is time for our headliners, and the reason for the sold out venue, Fontaines D.C.. When speaking of momentum, there aren't many bands who have the momentum of Fontaines D.C.. Even through a global pandemic, the band has grown considerably.
Their second album, 'A Hero's Death' is a major reason for that. After their highly praised debut record, 'Dogrel', the pressure was on to create another masterpiece. Where others have failed, Fontaines D.C. succeeded, and now the songs finally get to come to life in the live setting.
Beginning with the title track and 'A Lucid Dream' evidences early that these newer songs fit in seamlessly with the older favourites that follow such as 'Sha Sha Sha'.
The band most definitely are on form tonight, but special mention goes to the audience. It's been a very long time since a Cambridge audience has been so rowdy. With both band and crowd demonstrably up for it, this evening feels special.
The setlist bounces between the bands two releases and even slower numbers such as 'I Don't Belong' see the audience go crazy and the band reciprocate.
The run of 'Hurricane Laughter', 'Too Real' and 'Big' is absolutely immense and sends the night into overdrive. Set closer 'Boys in the Better Land' and encore number 'Liberty Belle' finish out a stunning evening of music to send the fans home happy.
As the fans head out into the even darker, even colder and even wetter Cambridge night, they are left to reminisce on a band who's momentum may mean they aren't playing venues this size for much longer!
Share this review on Social Media