UEA LCR, Norwich
Friday 22nd October 2021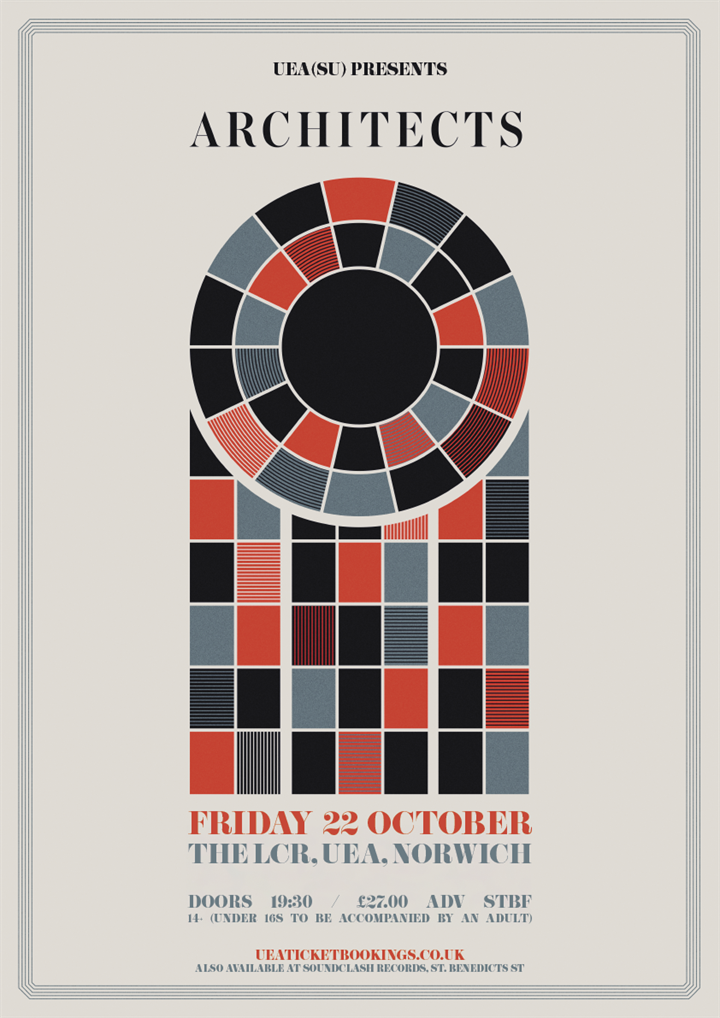 Follow us on Social Media
ARCHITECTS – NORWICH UEA LCR – LIVE REVIEW
Architects are a band that have never lacked in self-belief. They have always put their faith in their music and tonight exemplifies that. No support acts, a minimalist stage presentation, just Architects on a stage blasting out their set with little in the way of bells and whistles.
Tonight at the UEA LCR in Norwich is a part of an intimate run of dates hastily arranged after the postponement of their upcoming arena tour. Those five arena shows now takes place in May next year and you'd imagine that there will be bells and maybe even a few whistles thrown in.
What the band do tonight though is prove that actually, they don't need any of that. Whilst it would've been nice for a young up and coming band to get the chance to warm up the audience, the Architects fanbase are able to go from 0 to 100 as soon as the first note is played.
That first note comes from 'Black Lungs' which is the first of nine tracks to air from their latest album 'For Those That Wish to Exist'. Whilst for some bands that many new songs may be overkill, for Architects it once again shows their confidence.
Their confidence is certainly well placed. 'For Those That Wish to Exist' will no doubt feature towards the very top of the 2021 Full Pelt Music Album of the Year List. After all we called the album "…a masterpiece of the genre…".
Fans are therefore delighted to finally get to experience these songs live and whilst the likes of 'Nihilist' and 'Gravedigger' are savoured it's the new tracks such as 'Giving Blood', 'Little Wonder' and 'Dead Butterflies' that elicit the best reactions.
'Holy Hell' tracks 'Royal Beggars' and 'Doomsday' also naturally see bodies flying in the packed audience. It's left to two more new songs however to close the show and the encore of 'Meteor' and 'Animals' perfectly round out a stunning evening of music provided by Architects.
Share this review on Social Media