A Funeral For Youth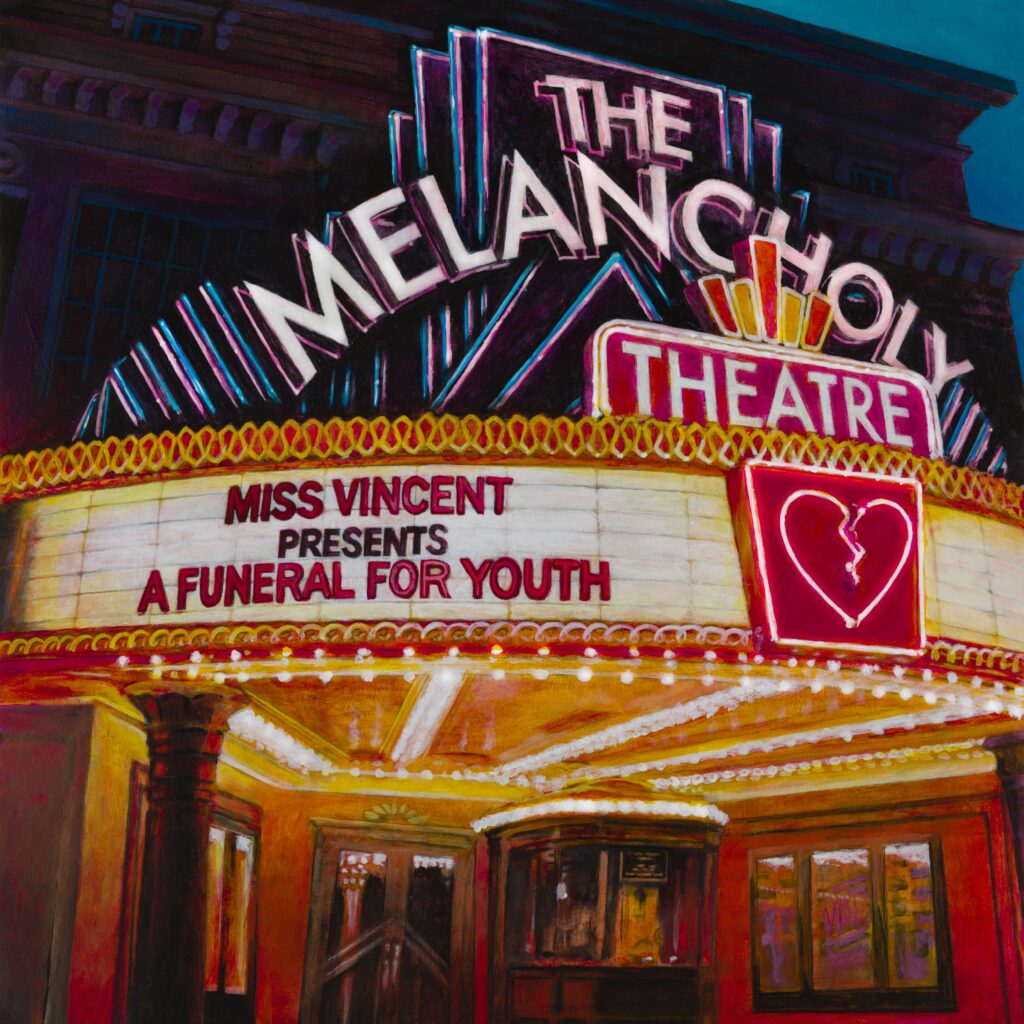 Follow us on Social Media
MISS VINCENT – A FUNERAL FOR YOUTH – ALBUM REVIEW
Isn't it time that we put to bed that tired argument that rock is dead? Rock is thriving, rock has evolved and rock is producing a steady stream of new school bands ready to take over the world.
You may not see every band plastered on billboards or represented in mainstream media but dig deep and there is fantastic new music being produced. Just listen to our 'Discover' New Music Playlist and you'll hear the depth of talent on offer.
One band that has made such an impression as to feature not just once but twice on the Playlist; first with their single 'Gravity' and recently with their track 'Rosaline' is Miss Vincent. Now with the release of 'A Funeral For Youth' we have a full length album to sink our teeth into.
WATCH 'ROSALINE' ON YOUTUBE
It's evident very early that the two aforementioned tracks aren't standout tracks. They are catchy, vibrant single quality tracks for sure, but the rest of the album is just as good!
Superbly crafted and elegantly presented, Miss Vincent have captured magic on their debut album. 'A Funeral For Youth' is a sublime collection of upbeat, heartfelt and powerful songs that is bound to be stuck on repeat for the foreseeable future.
Check out our 'Discover' New Music Podcast!
It's rock, but not as we know it! Well, not recently anyway. This is an album that hits the perfect balance between capturing the essence of what we call rock music, whilst managing to manifest a sound digestible to mainstream audiences.
On the opening track the band sing "…this gravity is keeping me down…", well it's going to take an immense force to hold this band down, because they appear set for the stars!
Share this review on Social Media