Below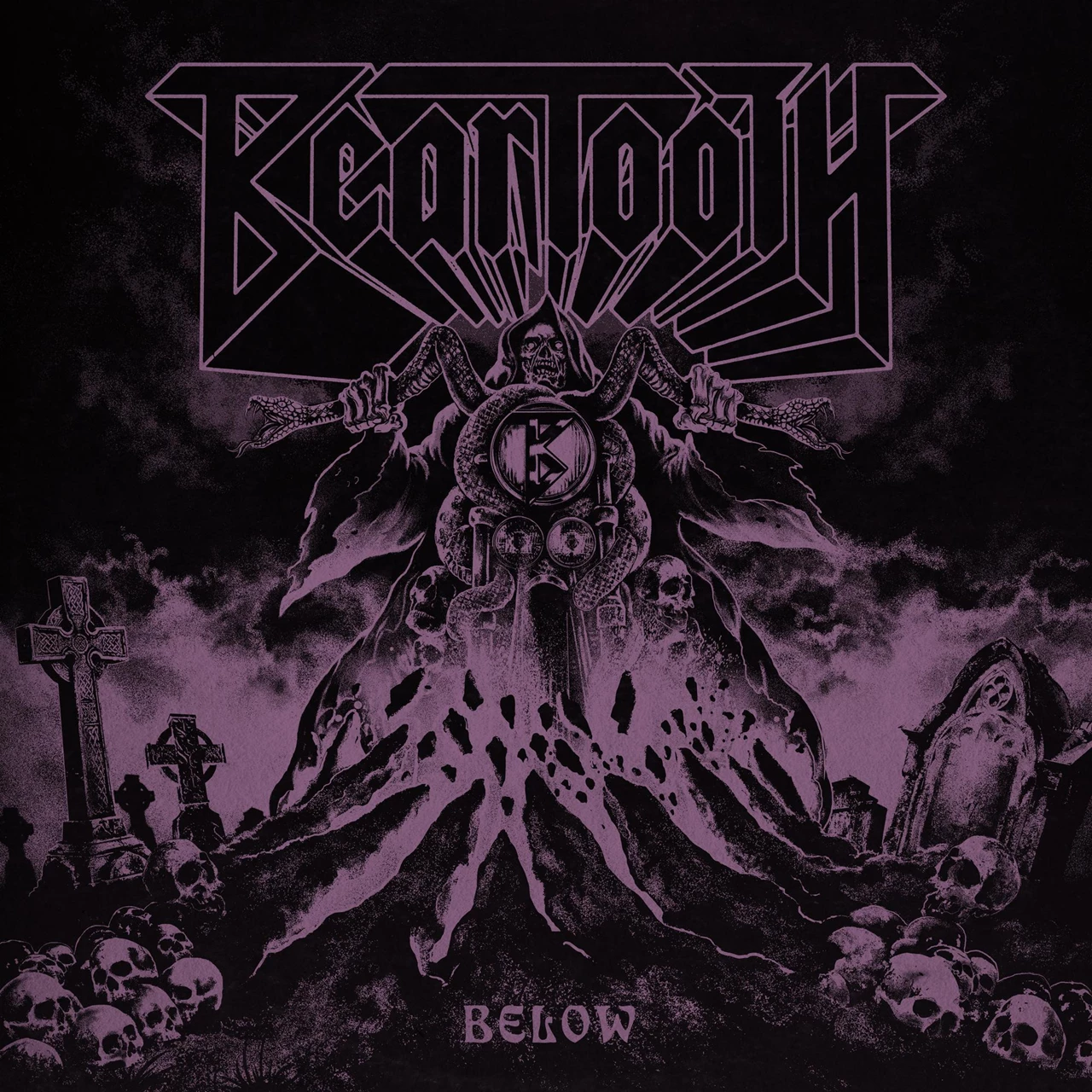 Follow us on Social Media
BEARTOOTH – BELOW – ALBUM REVIEW
Gone are the days that Beartooth were the hot new thing that everybody predicted for greatness. Their debut album 'Disgusting' was released seven years ago now and the band has since released two more solid albums.
This has solidified their position on the rock spectrum and has seen continued growth and evolution for the band. Now they are back again with their fourth album in those seven years. That's quite prolific these days, so how does 'Below' shape up?
Straight out of the gates, it is very clear that this is Beartooth doing what they do best. 'Below' isn't a sudden change in direction, it is full of the hard hitting riffs and impassioned vocals that shot them to stardom.
Listen to 'The Past Is Dead' on our Spotify Hot List!
The opening trio of 'Below', 'Devastation' and 'The Past Is Dead' make it clear that the band are on form. The tracks are up there with the best the band has released to date.
The quality continues to run throughout the entire record and there is very little ease on the throttle. 'No Return' and 'Skin' provide further evidence of what can be achieved through what is clearly a successful formula for the group.
WATCH 'SKIN' ON YOUTUBE
Main man Caleb Shomo screams with a renewed energy that keeps the freshness to the bands sound. They may not be that exciting new band any more but they manage to remain exciting in this next phase of their career.
The bulk of the album lends itself to the live forum and it will no doubt cause the band some setlist headaches as they come to tour it. 'Hell of It' being an excellent example of this.
The album finishes with the doomy 'The Last Riff' as the band can rest assured of another job well done. Those early predictions for Beartooth still feel very much on track!
Share this review on Social Media