Downer Part. 2
Follow us on Social Media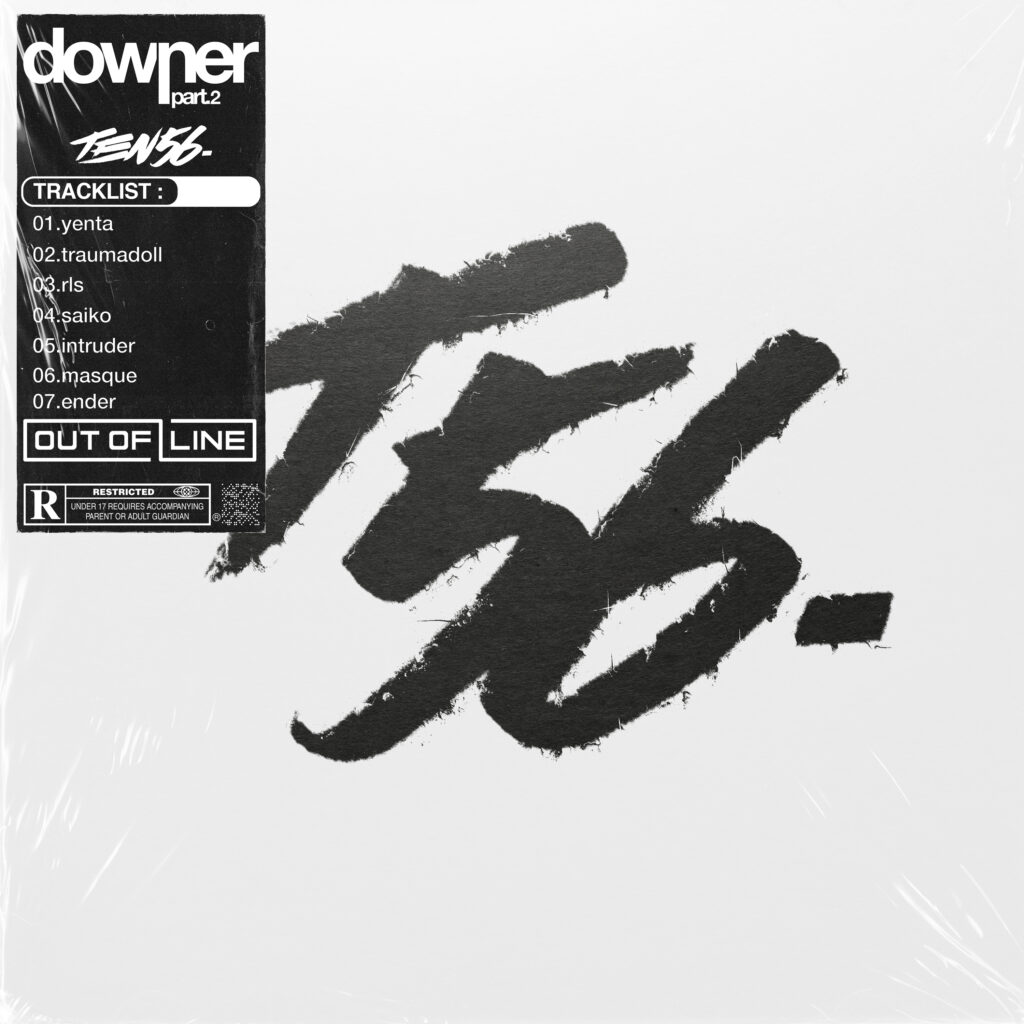 Upon his departure from Betraying The Martyrs, vocalist Aaron Matts was quick to reveal his next project ten56.. With the world and the music industry still in the midst of the pandemic and all the uncertainty that would bring, some may have questioned the logic in leaving an established entity to start afresh at such a time.
Clearly Matts would've required a great deal of faith in what he had lined up and over the past year or so that faith has paid dividends with ten56. taking the scene by storm and notching up some seriously impressive streaming metrics. A debut EP and a run of live dates have been well received and now ten56. are ready to capitalise on all that momentum with new EP 'Downer Part.2'.
This EP is a full frontal assault on the senses with Matts' ferocious vocals taking centre stage and underpinning the progressive sound of the group. 'Downer Part.2' certainly feels like a breakout moment for a band already breaking out. Yes, over a period just under twenty minutes, Matts has shown the world just why he had such faith.
Only time will truly tell, but at this point you'd have to put money on ten56. becoming one of the biggest metal acts of the next decade!
Find Full Pelt Music on Youtube (Podcast episode with ten56. incoming!)