Norwich Arts Centre
Friday 12th November 2021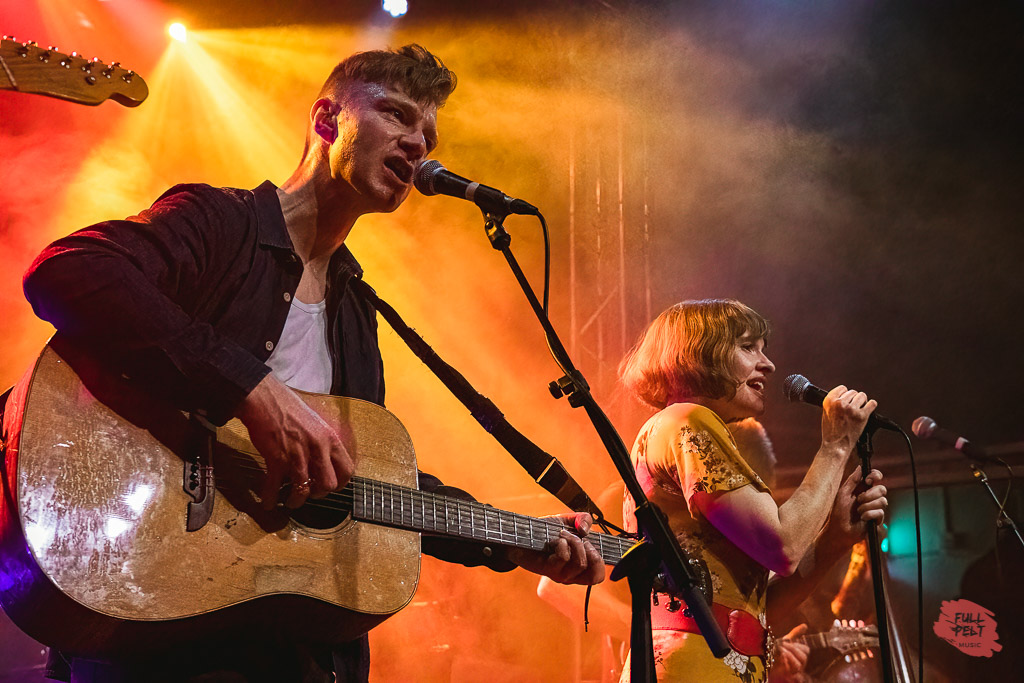 Follow us on Social Media
SKINNY LISTER – NORWICH ARTS CENTRE – LIVE REVIEW
The converted church known as Norwich Arts Centre feels the ideal venue in this fine city for Skinny Lister to takeover, and takeover they do with the show tonight sold out in advance.
Before the groups loyal fanbase is graced by their presence though it's time for our support act. Support for this tour comes from recent collaborators The Longest Johns, who recently reached new audiences as a viral trend on TikTok.
All ? (C) Denis Gorbatov / Full Pelt Music
Tonight the four-piece are welcomed to Norwich by an appreciative audience who are captivated by the groups' hauntingly good harmonies. That trending song 'Wellerman' closes a set packed with material set to feature on the bands upcoming new album 'Smoke & Oakum'.
A fun way to start what is always destined to be a very fun and enjoyable evening of folk and shanties. Soon enough the lights go back down and it's time of the masters of those arts, Skinny Lister, to hit the stage.
All ? (C) Denis Gorbatov / Full Pelt Music
Performing a career-spanning set, there is rightly a spotlight on their recent release 'A Matter of Life & Love'. Upon its release we called the album "…well crafted and superbly delivered…", and tonight those songs are brought to life.
'Bavaria Area', 'Breakfast at Heathrow' and 'Embers' are all highlights in a packed set list. A brilliant rendition of 'Damn the Amsterdam' sees the band joined onstage by The Longest Johns to the delight of the audience.
Skinny Lister have spent their career building their reputation as a top tier live act and tonight the band prove just why they are considered so. 'Colours', 'What Can I Say', 'Cathy', 'This Is War' and 'Trouble on Oxford Street' all eliciting jubilant scenes in the church. Hallelujah!
After a superb evening of entertainment, there is no way the crowd are going anywhere and Skinny Lister duly oblige with an encore of 'Raise a Wreck', 'Hamburg Drunk' and finale 'Six Whiskies'.
The crowd go home happy and Skinny Lister travel on to the next show with their reputation enhanced even further. I dare you to go to a show and not have a great time!
Share this review on Social Media
Read our review of Lost Evenings Festival
Check out The Full Pelt Music Podcast with guest Frank Turner