Crisis Of Faith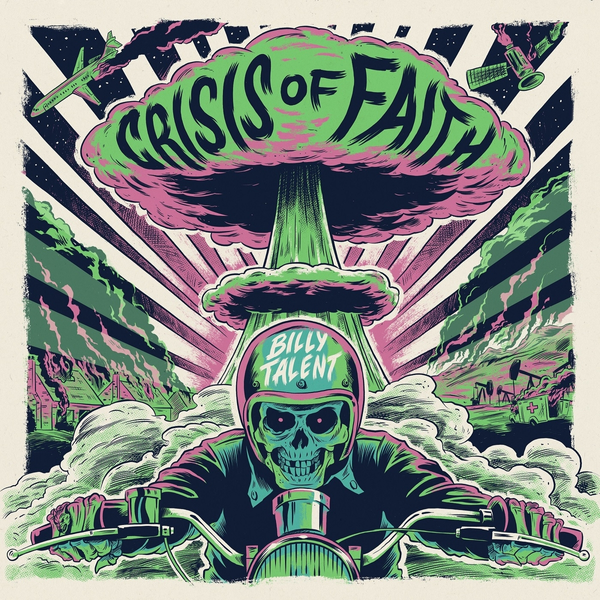 Follow us on Social Media
BILLY TALENT – CRISIS OF FAITH – ALBUM REVIEW
The gap between Billy Talent's sixth and fifth albums has been double the length of any previous inter-album gaps. Of course, the pandemic will have played a role in the delay but it's finally time to hear the band follow up the very impressive 'Afraid of Heights'.
'Crisis Of Faith' starts with 'Forgiveness I + II' which initially emerged back in 2019 and showed a slight stylistic change for the band. Soon thereafter though the familiar sound of the band takes over with 'Reckless Paradise' and 'I Beg To Differ (This Will Get Better)' close behind.
Over the course of their previous five albums, Billy Talent have proven themselves to be incredibly and consistently prolific in terms of quality. The pre-release singles including Rivers Cuomo collaboration 'End Of Me' ensured fans had no crisis of faith in the bands ability to deliver catchy and punchy punk rock, and the album as a whole repays that faith.
WATCH 'END OF ME' ON YOUTUBE
Listen to The Full Pelt Music Podcast with guests Blood Red Shoes
This album certainly feels like the band are stretching their legs and trying new things, but without giving up what has won them a legion of dedicated fans. It's always refreshing when a band is willing to test themselves and also commendable when a band tries to please their fans. 'Crisis Of Faith', is one of those rare albums that manages to find that middle ground and do both.
It truly is remarkable how Billy Talent are able to maintain a stream of such quality releases. 'Crisis Of Faith' manages to deliver on any fan expectations and reassures that despite the gap in time the band remain as relevant now as a decade ago.
Share this review on Social Media