Transparency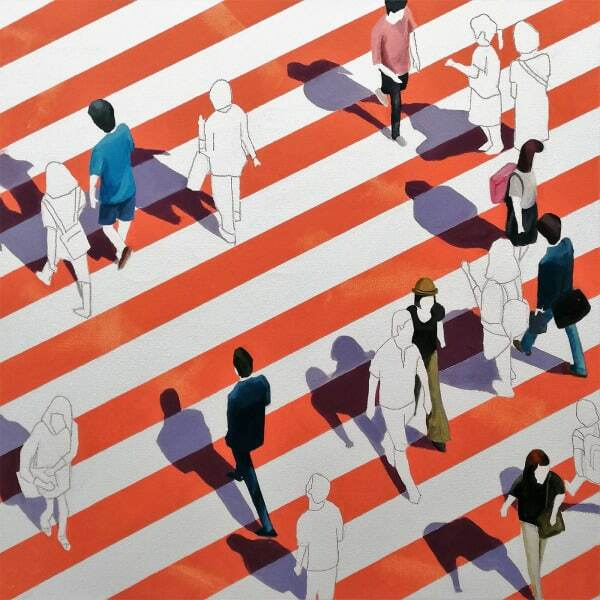 Follow us on Social Media
TWIN ATLANTIC – TRANSPARENCY – ALBUM REVIEW
It's a new year, so there is a lot of that "new year, new me" stuff in the air. It's actually awfully tempting to start this review by saying "new year, new Twin Atlantic", but that's far from the truth. The band's sound has naturally evolved over their last few albums and arrives here and now with their sixth studio release, 'Transparency'.
It certainly does feel far removed from their early material, but it isn't as giant a leap as it somehow feels from their 2020 album 'Power'. There has been a certain flamboyance to their music ever since 'Great Divide' elevated them into the mainstream, and yes that flamboyancy is turned up to 11 on this album.
WATCH 'BANG ON THE GONG' ON YOUTUBE
Pre-release singles 'One Man Party' and 'Bang On The Gong' unashamedly pointed to the direction of this album and the complete collection definitely doesn't fail to deliver on the promised lavishness.
'Transparency' is short and to the point which suits this statement of an album well. It wouldn't be fair to say that until now Twin Atlantic have been playing by the rules, but with this album they have certainly thrown off the shackles. The album has the feel of a band comfortably letting loose.
Listen to 'Dirty' from Twin Atlantic on our Spotify Hot List!
The results are very intriguing and will illicit reactions one way or the other. Some old school fans may not feel comfortable with the direction of 'Transparency', and that's fine, but there is plenty here for those that have followed Twin Atlantic's recent trajectory.
There are elements of all eras of the band here, but they are all accentuated on this ambitious record to create a splendiferous symphony of lavish pop rock. So, old school fan or first time listener, sit back and let Twin Atlantic take you on a short, sharp journey of wonder!
Share this review on Social Media