Earlham Park, Norwich
Sunday 29th May 2022
Follow us on Social Media
NECK OF THE WOODS FESTIVAL REVIEW
All 📸 (c) Denis Gorbatov / Full Pelt Music
As May draws to a close, the traditional UK Festival season commences. Of course 2022 is the first full season in three long years following the pandemic-related disruption to the 2020 and 2021 summers.
It must be fate then that as we journey towards Earlham Park in Norwich, the skies are grey and the rain begins to fall. It wouldn't be the UK summer without some of the wet stuff now would it?
Our destination on this chilly spring Sunday is a new venture called Neck of the Woods. The one day festival sees organisers take over a venue vacated by yesterdays Let's Rock Retro Festival.
I've long championed the notion that Norwich needs an indie/rock festival and if tagging along to this existing event makes one viable then I'm all for it. Line-up wise Neck of the Woods is certainly going for the growing younger indie crowd with only headliners The Kooks of a certain vintage.
Access is quick and easy and the atmosphere once inside is nice and relaxed. The usual overpriced festival food and bars are present as are four stages of music.
Given the ongoing cost of living crisis it's somewhat disappointing yet fully expected post-pandemic that food and drink prices have increased since last year. A hot dog, fries and a can of pop coming to a staggering £14.50! As I say, expected given the past couple of years, but a little frustrating.
The site is setup well for a one day event with the stages spread out between two different areas, each with one outdoor and one tented stage. As expected there is some sound bleed at times, but nothing too invading.
There are a handful of stalls and other activities scattered around the site, with ample facilities such as toilets plus a separate VIP area. Thankfully there are no major queuing issues all day with the amount and distribution of everything on site seemingly well measured.
That's the amenities taken care of then, now onto the music! That is after all why we are all in this field, with a little sunshine now poking through.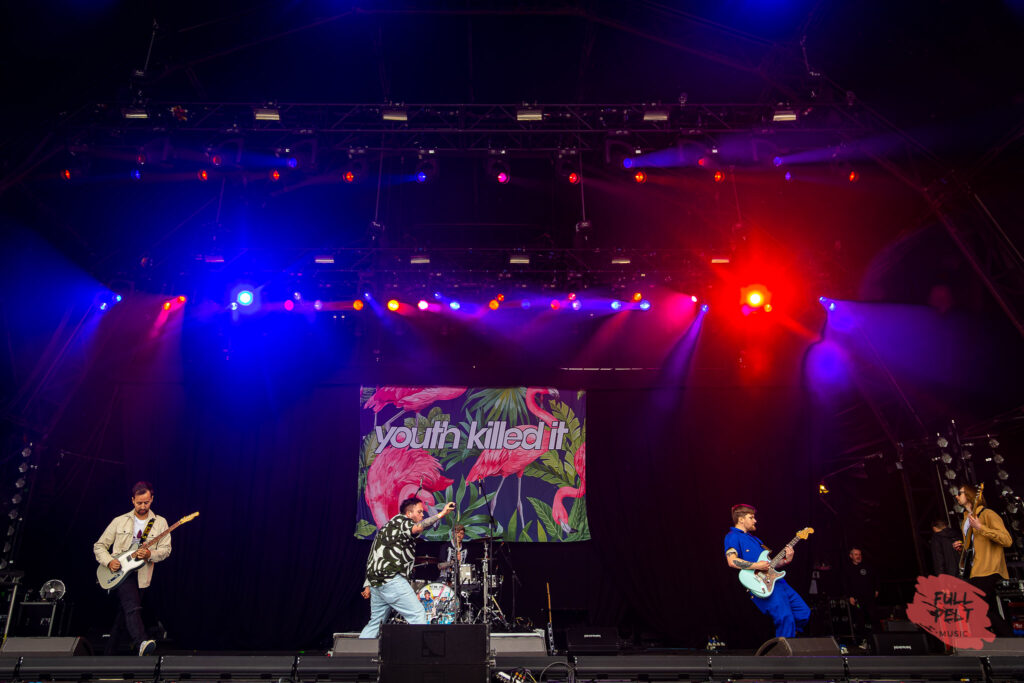 Opening the main stage are local favourites Youth Killed It who do a fantastic job in getting the early attendees engaged. Their unique brand of indie punk captures the imagination of the young audience and shows great promise for a band coming into their own.
The main stage and the tented second stage, sponsored by local venue The Waterfront, alternate meaning eager music aficionados can catch an endless stream of musical pleasures if their legs can hold them. We are able to hold this pace for the first half of the event, allowing us to take in some great young acts including a fair few to have featured on our 'Discover' New Music Playlist!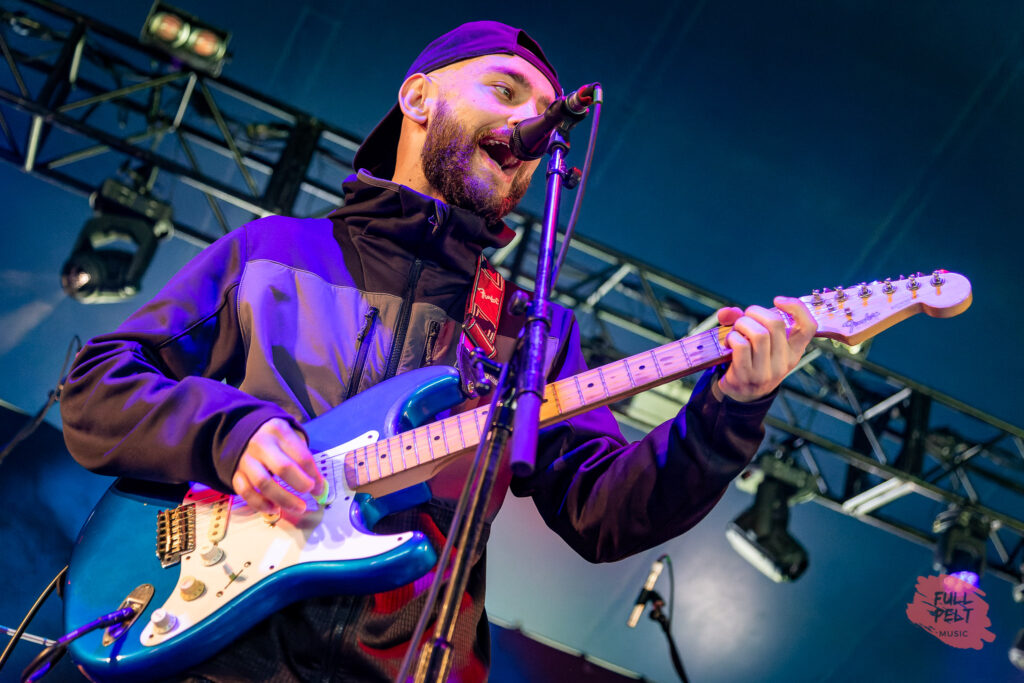 One such act is Liverpudlian indie upstarts Rats who open the second stage with a blistering set which wins over every single person present. A glimpse into the future of indie music, and the future is once again looking bright.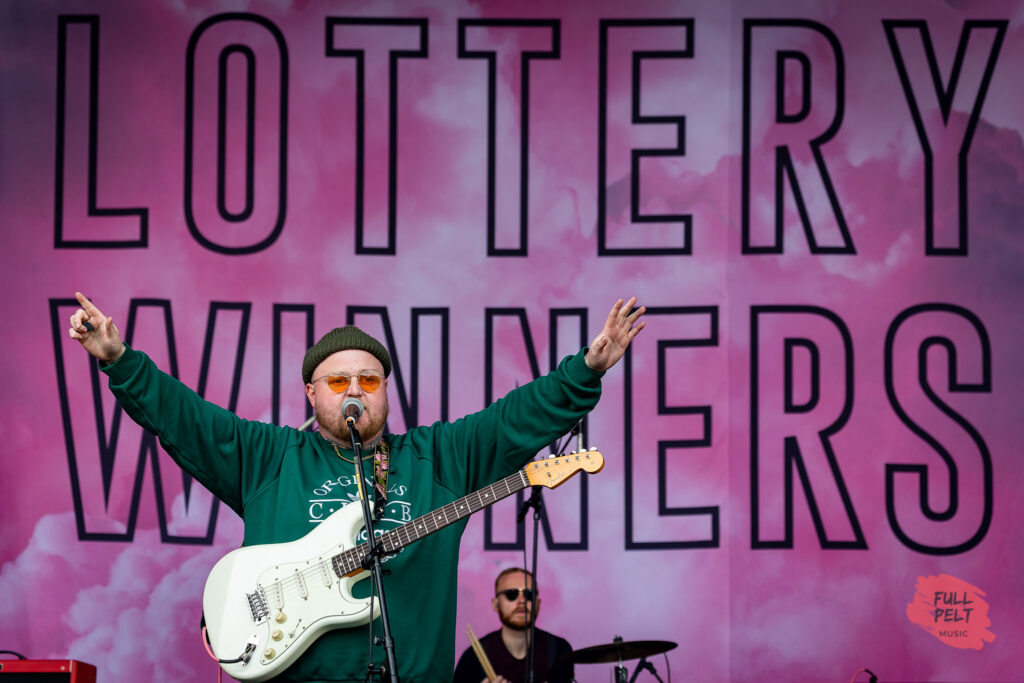 Next on the main stage are The Lottery Winners who, with their great onstage banter and even better musical output, may be the perfect festival band. The group have the audience in the palm of their hands throughout their short set and leave the crowd wanting more, which is all you can really hope to do.
Another enthralling act grace the second stage next with their superb 80's tinged Synth-Pop are Deco. This is a name that is popping up on many a festival line-up this summer and is certainly one to watch out for.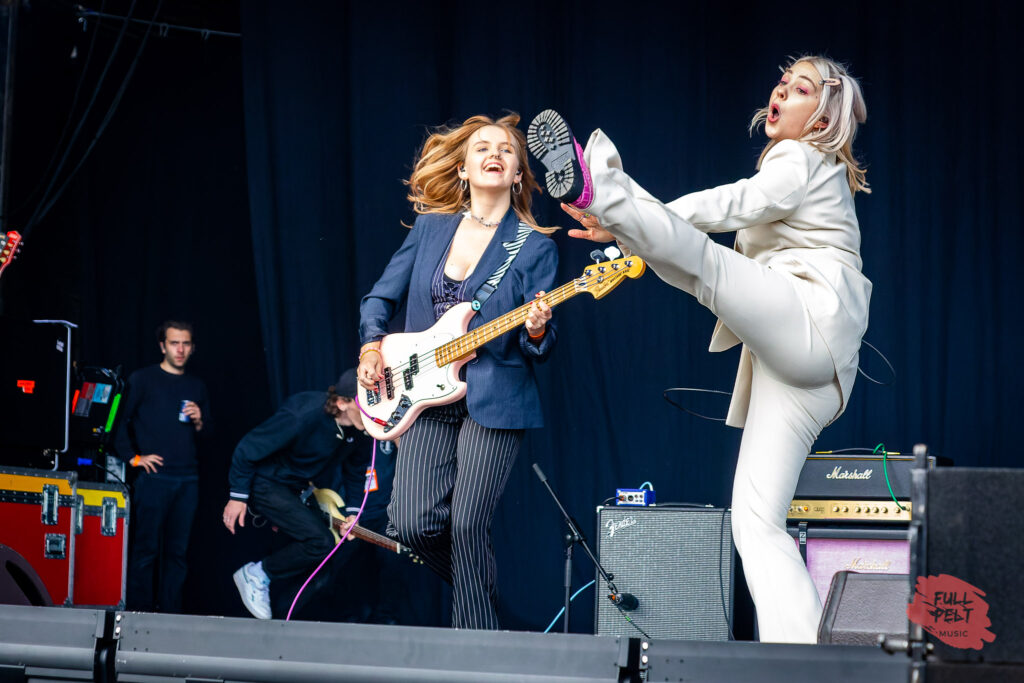 Also on the one to watch list is the fabulous Lauran Hibberd who has been making waves for a couple of years now. Hibberd is preparing to release her debut album later this year, and on the evidence of today it is set to be a big one. Fully expect to see this name playing higher up festival bills next summer!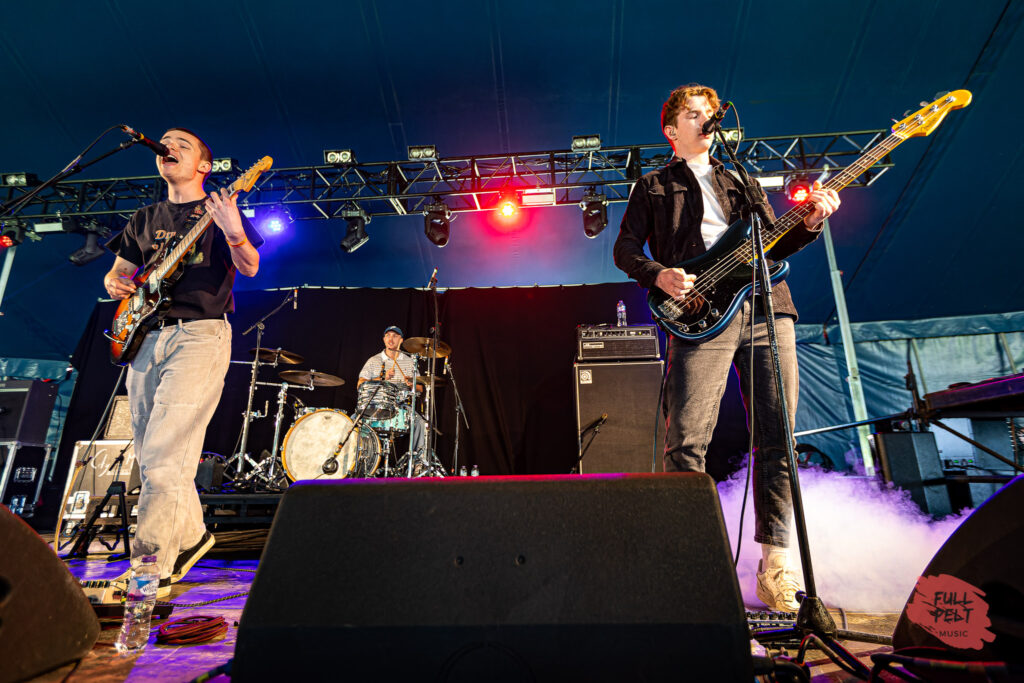 The Royston Club continue the hot streak of great young bands at Neck of the Woods next with another top showing in the tent. With many fans seemingly already in the know, the band are able to create a fun atmosphere as our legs begin to tire.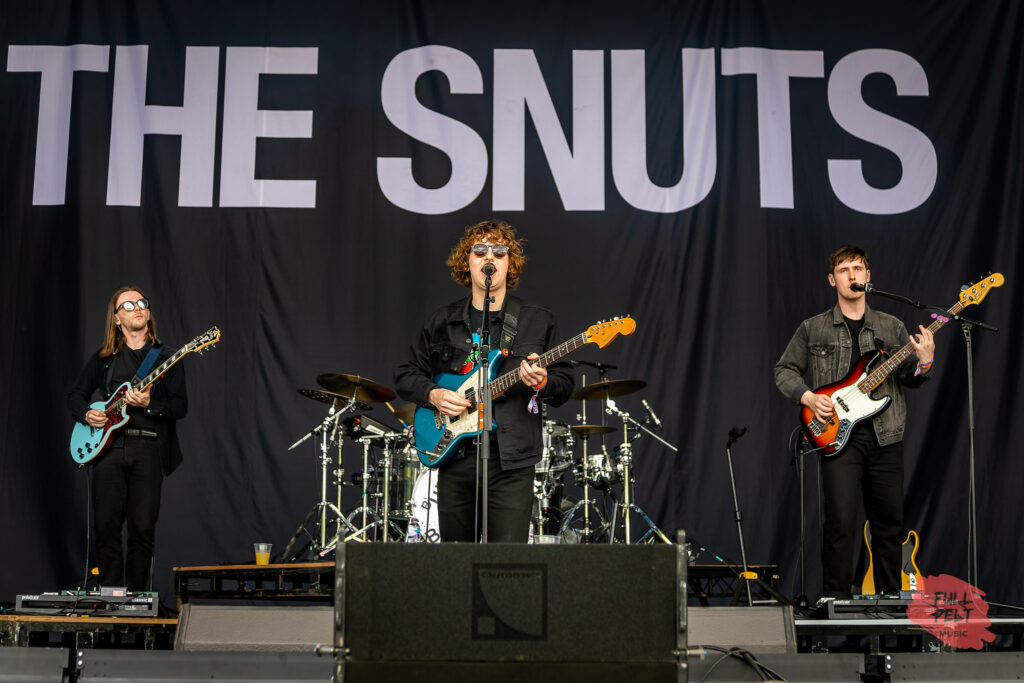 No time for rest just yet as we return to the main stage for a band that feel on the cusp of something really big. The Snuts hit the number one spot with their debut album and recently played some huge shows across the country including Brixton Academy.
Songs such as 'All Your Friends', 'Always' and 'Glasgow' from that album feel like they were made with days like today in mind. With the sun now making regularly scheduled appearances from behind the cloud and the crowd fully in the festival spirit, the band go down as expected. A hero's reception for a group surely destined to headline this sort of event.
Now after that relentless run of superb music, we must stop and retreat to check out the VIP offerings. With a private bar and toilets along with ample seating including a good view of the main stage, the VIP area is basically what you'd expect at a festival; nothing too fancy but a nice place to chill out.
But whilst we rest, the music doesn't. The organisers have done well to secure a line-up featuring some of the best new bands on the scene with a splattering of larger acts to draw the crowds.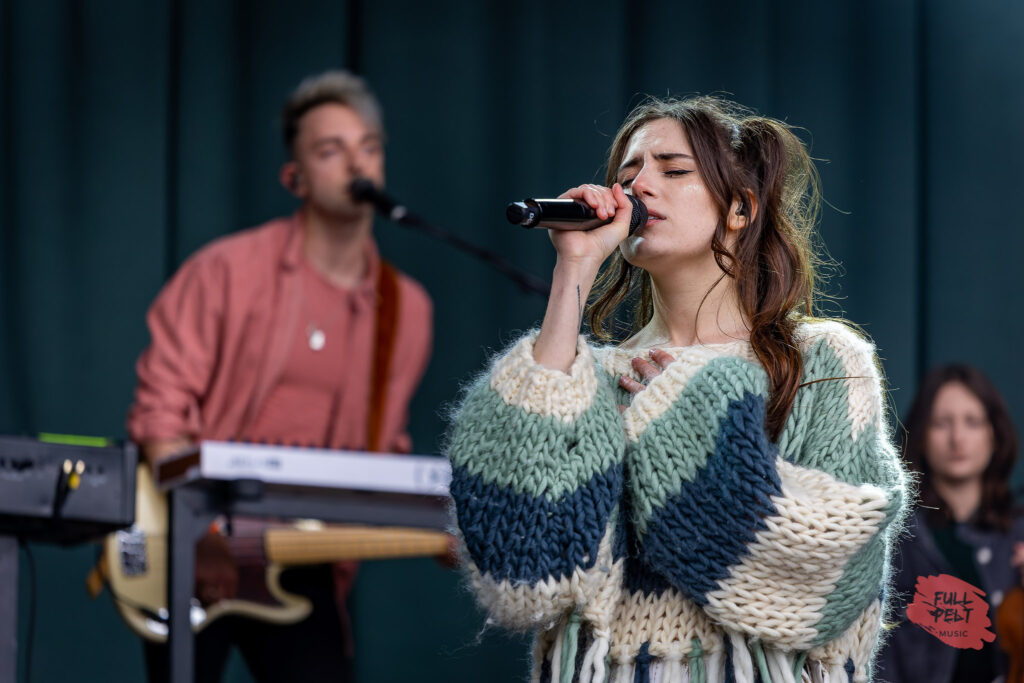 Whilst we relax we get to enjoy dodie who offers something slightly different to the indie lad rock predominantly featured. An enjoyable set from dodie allows us time to recuperate before another onslaught of music.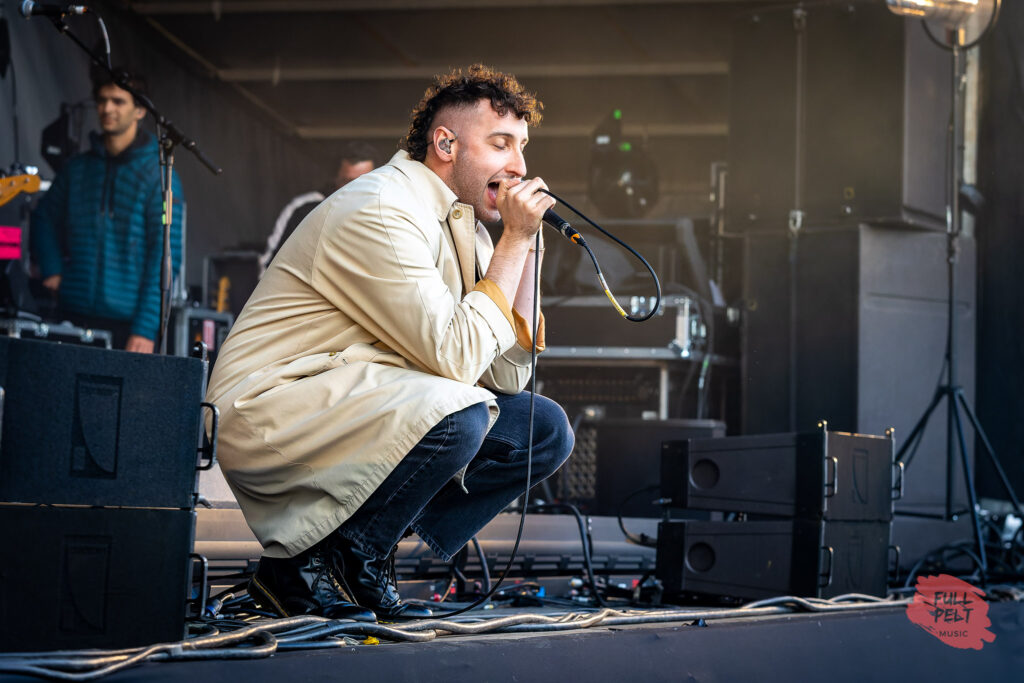 We pick things back up towards the top of the bill now with Sea Girls on the main stage. Sea Girls are a band that I've heard of but never actually listened to. Not really knowing what to expect, the band are able to quickly get my attention. They also have the attention of the majority of the attendees with a clear connection existing between band and fans.
Their time on stage sails by very quickly which is usually a good sign, and with their name featuring on many festivals this summer, I feel they've earned a little more attention from me before I hopefully see them again.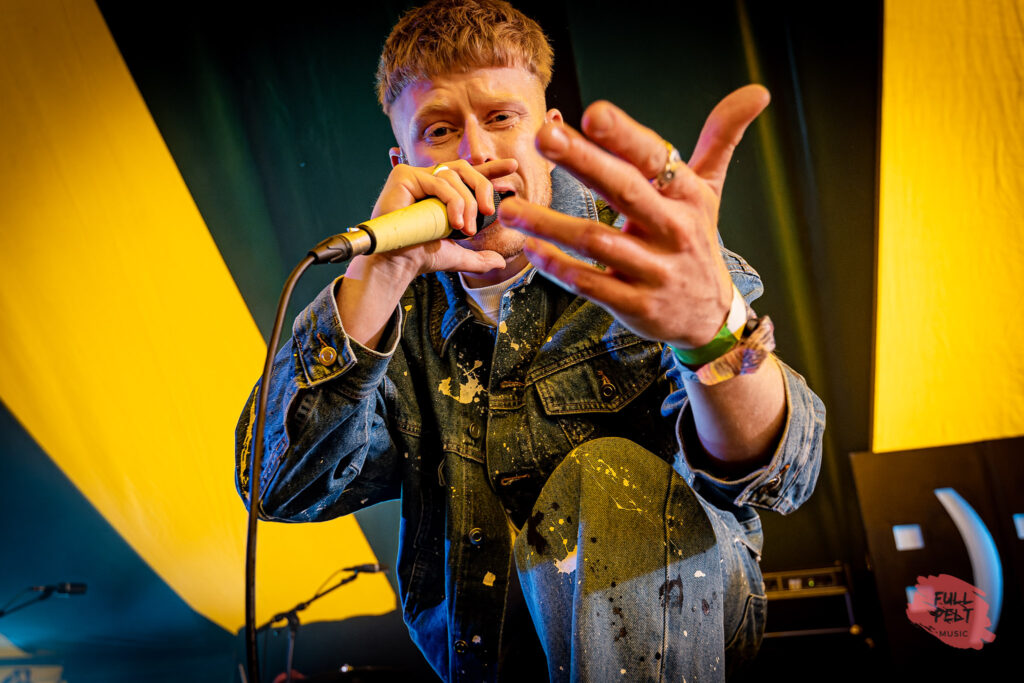 In fact, one of my favourite things about festivals is discovering new music. I'd like to say NOISY on the third stage are a new discovery but they've actually featured on our 'Discover' New Music Playlist already. That said catching them live here gives new emphasis to their music as the band play one of the most energetic and passionate sets of the day.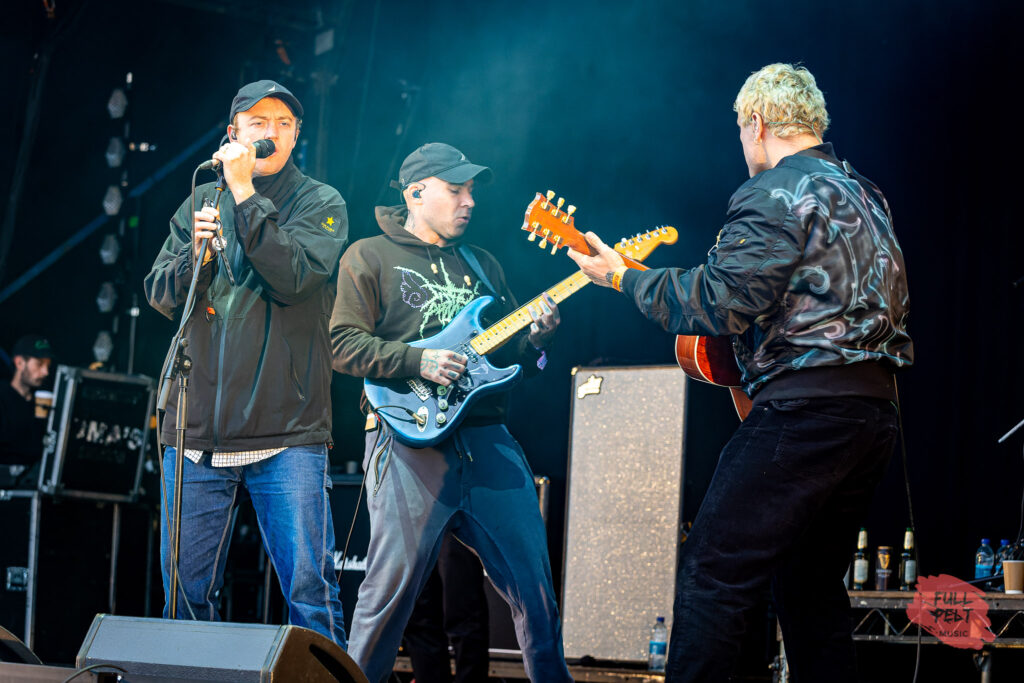 Perhaps this energy and passion is what make our sub-headliners DMA's fall a little flat having to follow them. Another band that I've not personally delved too deeply in before, I can't say that are able to grab me as much as many others have today. A slower paced set perhaps wasn't what the doctor ordered following NOISY in a small tent and prior to Yonaka in the big tent.
DMA's are pleasant enough and perhaps do deserve deeper inspection, but as the weather gets colder and the feet start to ache, they struggle to capture my imagination today.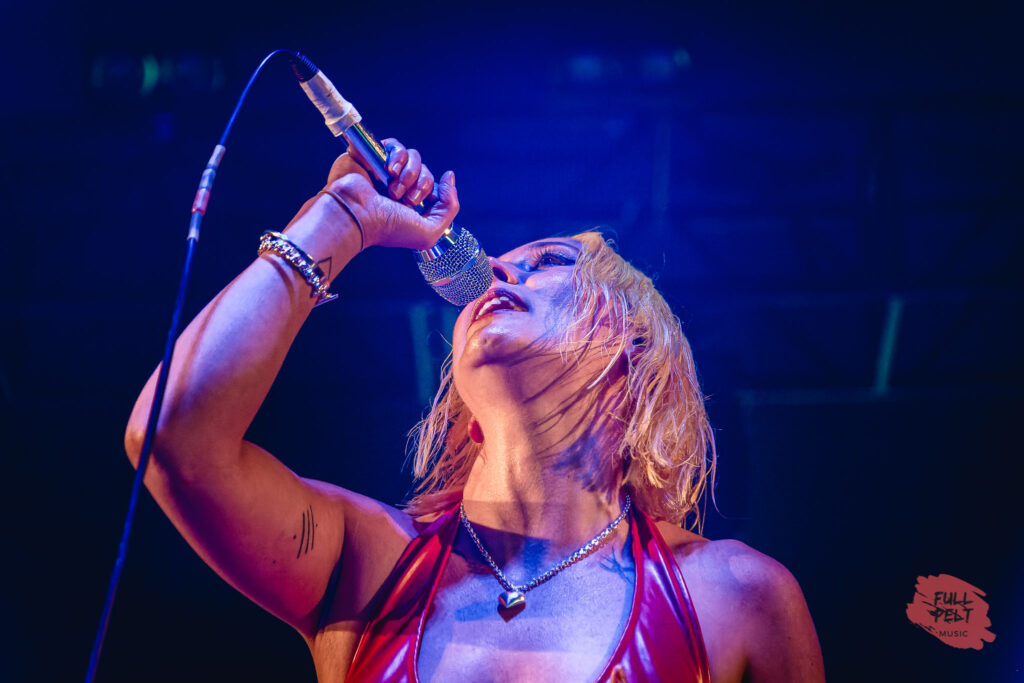 That was never going to be a problem for our second stage headliners Yonaka however! This after all is a band built on energy and passion, a band whose bond with the audience is synergetic.
Arriving slightly late on stage, the band power through their set which just adds even further impedance and immediacy to their performance. A sublime mixture of the stunning and the powerful encapsulates Yonaka as they deliver the likes of 'Ordinary', 'Call Me a Saint' and the incredible 'Rockstar'.
Fans in attendance have probably just witnessed the performance of the day, but having slightly overrun it's time to leg it back to the main stage where The Kooks have just arrived for their headline performance.
Their setlist tonight features debut album 'Inside In/Inside Out' predominantly to celebrate its 15th anniversary. Adding in a few hits from that albums successors makes for a pretty great festival setlist.
Opening with 'Seaside' and 'See the World', the band instantly have the crowd in hand. They are able to maintain this connection throughout their performance which is more than worthy of the headline slot.
By the time 'Naïve' closes their set and sends the fans off into the night, it is very much job achieved both for The Kooks and for Neck of the Woods. Norwich does need an event like this, and whilst far from sold out, the event is well enough attended to be deemed a successful debut.
Hopefully Neck of the Woods can build on this solid start, build their brand and bring some of the biggest indie acts to Norwich in the coming years. Most importantly though I hope that they maintain the focus on new bands!
Today has been a day of discovery, finding great new acts before enjoying a handful of the best indie acts around at the moment; the perfect mix. I'd imagine we will be hearing a lot more from a number of these acts over the coming years, and hopefully we will be back at Earlham Park next year.
Share this review on Social Media