Every week we roundup the best music news from the past week!
Follow us on Social Media

Greta Van Fleet unveil 'Meeting the Master'
Welcome everyone to another edition of our weekly music News Report!
We start this week with the return of Greta Van Fleet, who have shared new single 'Meeting the Master', which you can check out above.
The track will feature on their newly announced upcoming album, 'Starcatcher', which will be released July 21st.
On the single, the band notes, "'Meeting The Master' peers into an esoteric world heeded by the word of a wise teacher. Sung in the voice of a devout believer, and eventual group exclamation, the song details the love these fervent followers have for their teacher and their firm belief in his vision. It's an exotic spiritual journey. A dark comedy that inevitably ends in chaos."
With regards to the album, "We didn't really have to force or be intense about writing, because everything that happened was very instinctual," Jake says. "If anything, the record is our perspective, and sums up where we are as a group and individually as musicians."
Throughout the ten-song collection the band explores the duality of fantasy versus reality and the contrast between light and darkness. "We had this idea that we wanted to tell these stories to build a universe," says Wagner. "We wanted to introduce characters and motifs and these ideas that would come about here and there throughout our careers through this world."
The band took multiple concepts from critically acclaimed second album The Battle at Garden's Gate and brought them into Starcatcher, although Sam's take on the new record's big ideas hint instead at new beginnings. "When I imagine the world of Starcatcher, I think of the cosmos," he says. "It makes me ask a lot of questions, like 'Where did we come from?' or 'What are we doing here?' But it's also questions like, 'What is this consciousness that we have, and where did it come from?'"
Pre-order your copy here.
Listen to 'Meeting the Master' on our 'Hard & Heavy' Playlist
Peter Gabriel reveals new single 'i/o'
This week also saw Peter Gabriel share the latest taste of new album, 'i/o', with the release of the title-track.
Speaking about the new track, Gabriel says:

"This month the song is "i/o" and "i/o" means input / output. You see it on the back of a lot of electrical equipment and it just triggered some ideas about the stuff we put in and pull out of ourselves, in physical and non-physical ways. That was the starting point of this idea and then trying to talk about the interconnectedness of everything. The older I get, I probably don't get any smarter, but I have learned a few things and it makes a lot of sense to me that we are not these independent islands that we like to think we are, that we are part of a whole. If we can see ourselves as better connected, still messed up individuals, but as part of a whole, then maybe there's something to learn?"

'i/o' as a potential album title has long-been known within fan circles, and is now the name of the current project, the album and the forthcoming tour, but as Gabriel says, "It's been around for a long time as a title for this project. I always knew I was going to write a song called "i/o", but the title came first."
Order your copy here.
Find Full Pelt Music on Youtube
Therapy? share 'Poundland of Hope and Glory'
Therapy? continue to build to the release of new album, 'Hard Cold Fire' on May 5th. This week saw the band share new single, 'Poundland of Hope and Glory', which you can check out above.
The band say, "This track started out as a hard take on how people lose themselves in narratives to the point that the myth takes on greater importance than the fact. Just like the old adage about the liar repeating the lie so much that they eventually believe it themselves, the culture around us is bursting with fairy stories we tell ourselves."
Pre-order your copy here.
Listen to 'Poundland of Hope and Glory' on our 'Hard & Heavy' Playlist!
Holding Absence debut 'A Crooked Melody'
There was also new music to savour this week from Holding Absence as they debuted their latest single, 'A Crooked Melody', which you can check out above.
More here.
Listen to 'A Crooked Melody' on our 'Hard & Heavy' Playlist!
Like Moths To Flames debut 'Predestination Paradox'
Like Moths To Flames have released their first new music in two years with return single 'Predestination Paradox', which you can check out above.
"I think there are a lot of things that we all commit to, where we know how it will end," says LMTF's Chris Roetter. "This song is meant to portray the experience of learning that almost everything has an inevitable expiration date. We never know how much time we are offered or how much time is left, yet we still immerse ourselves in these deep relationships."
More here.

2000trees announce Soft Play as their final headliner!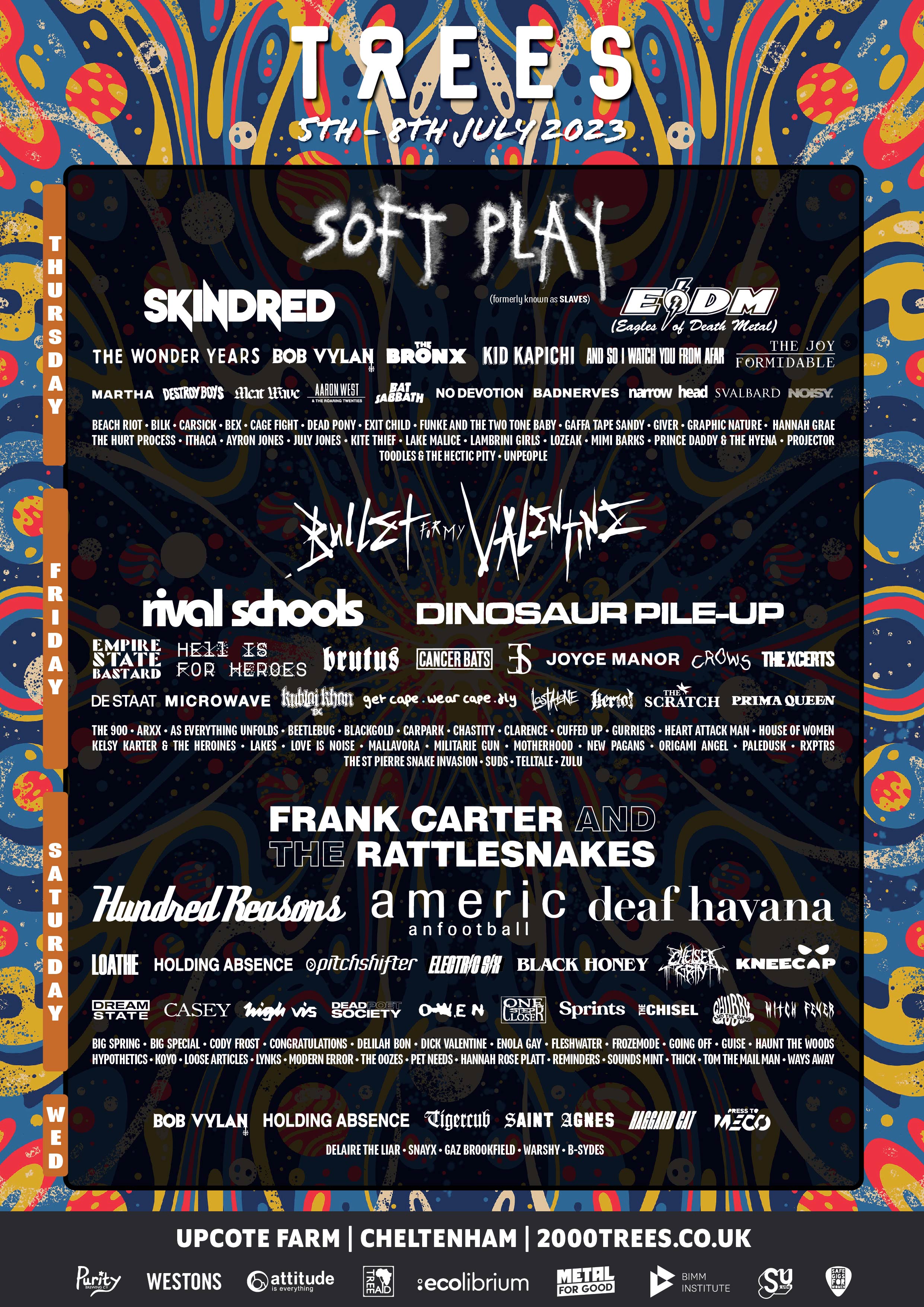 We move our News Report on now to the best festival announcements from the past week and up first is 2000trees.
This week saw a wave of additions to the line-up including headliners Soft Play making their live return. Also added to the line-up were Dinosaur Pile-Up, Hell Is For Heroes, Gaffa Tape Sandy, Haggard Cat and more.
They join the likes of Bullet For My Valentine, Frank Carter and the Rattlesnakes, Bob Vylan, Holding Absence, Deaf Havana, Hundred Reasons, Skindred and many more.
Tickets are here.
Read our review of Bullet For My Valentine live in Cambridge
Arctangent reveals Devin Townsend as final headliner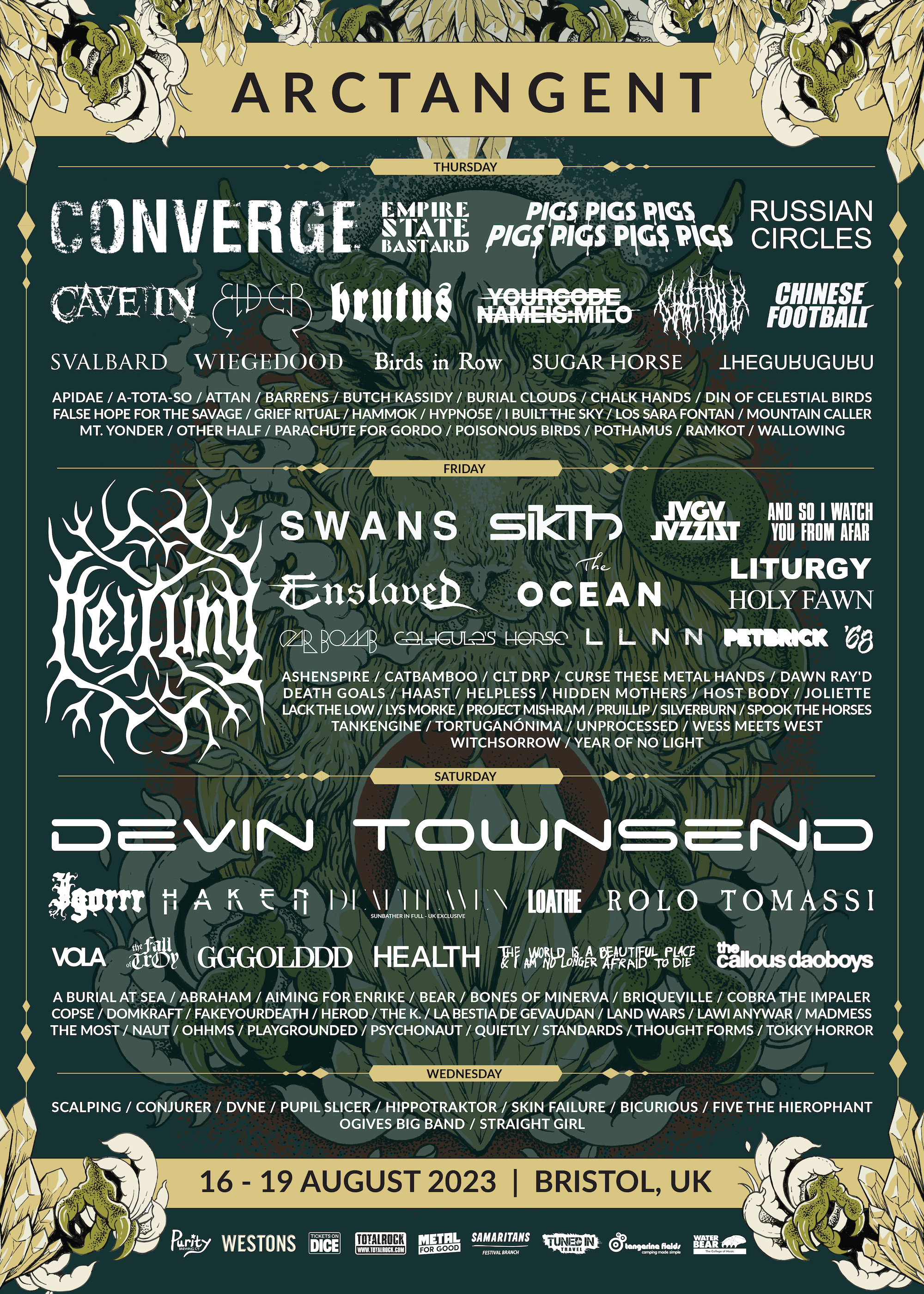 The final headliner was also revealed this week for Arctangent Festival with Devin Townsend set to close the event this year.
Townsend joins a line-up including Converge, Empire State Bastard, Pigs x7, Sikth, Loathe, Rolo Tomassi and loads more.
Tickets are here.
Read our review of Hundred Reasons live in London
Y Not Festival reveals second line-up wave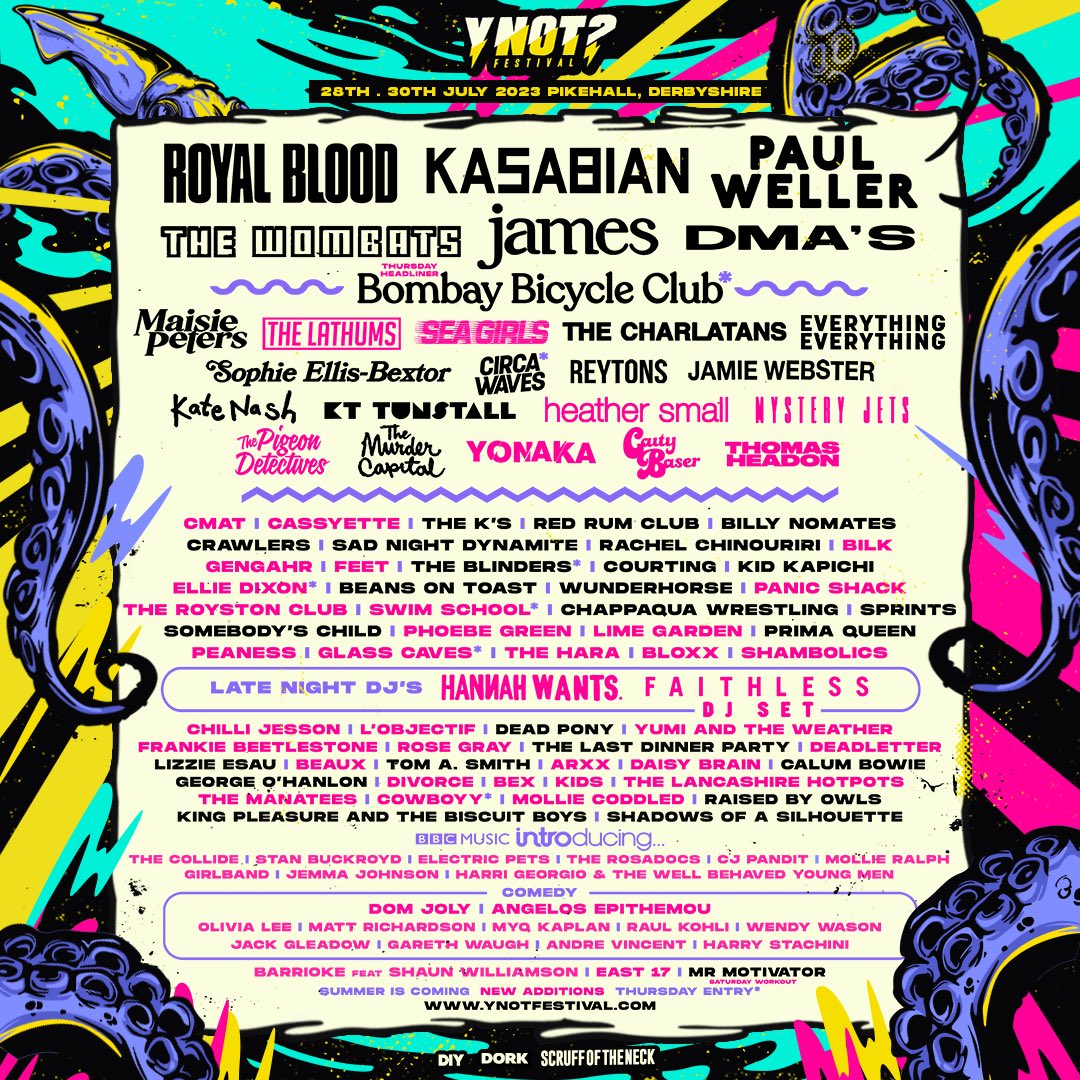 The second wave of acts for Y Not Festival were revealed this week including Sea Girls, The Pigeon Detectives, Yonaka, Cassyette, Gengahr, Feet, Peaness, The Hara, DEADLETTER, Daisy Brain and more.
They join a bill featuring the likes of Royal Blood, Kasabian, Paul Weller, The Wombats, James, DMA's, The Charlatans, KT Tunstall, The Murder Capital, Kid Kapichi, Beans On Toast and many more.
Tickets are here.
Read our review of Beans On Toast live in Norwich

Royal Blood announce intimate warm-up shows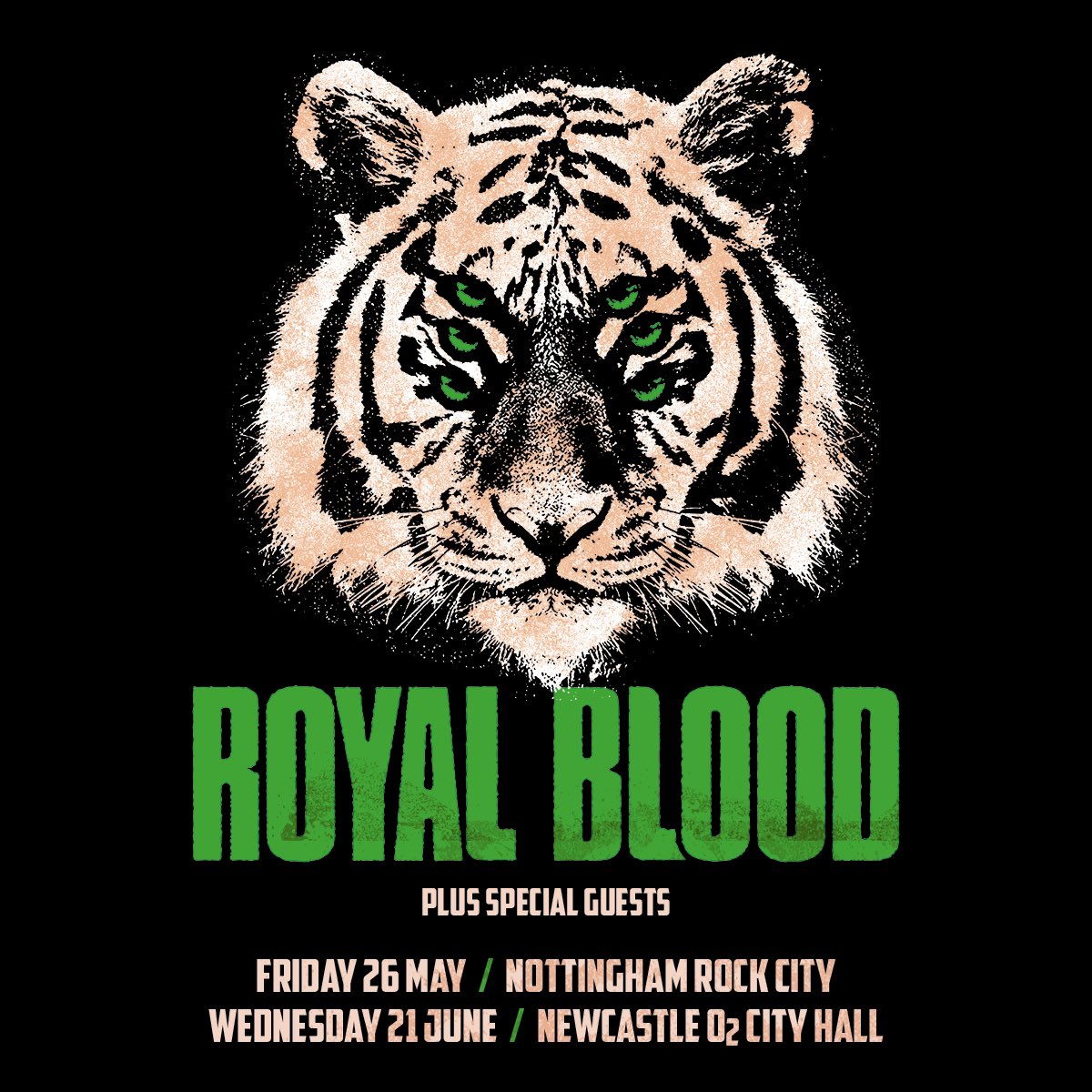 Our News Report looks now at the best live announcements of the past week and we kick off with Royal Blood who have revealed two intimate warm-up shows in amongst their packed summer.
Tickets are here.
Read our review of Royal Blood live in London
Waterparks announce UK Tour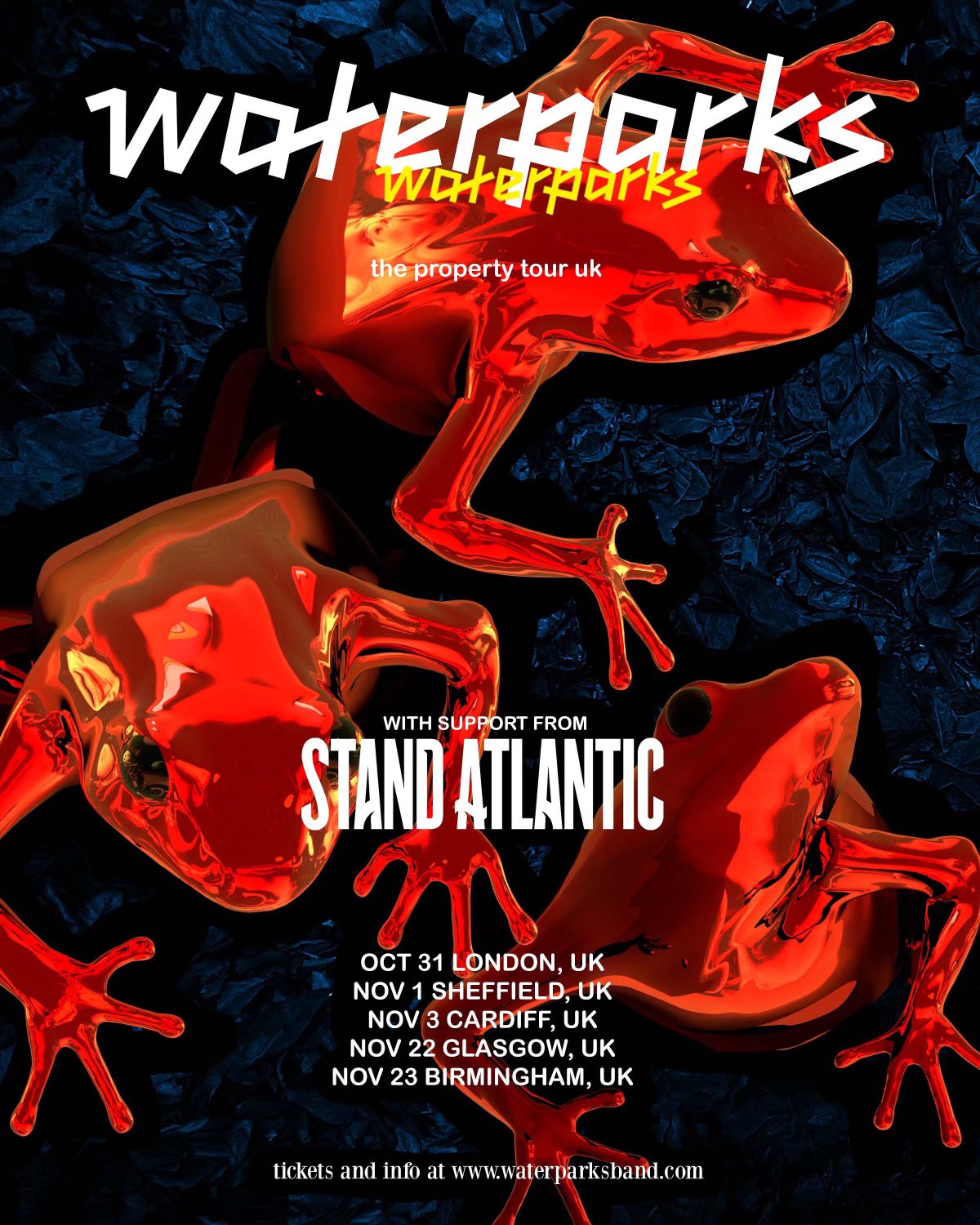 Waterparks are on their way back to the UK later this year for a UK Tour with support from Stand Atlantic.
Tickets are here.
Read our review of Fall Out Boy live in London
Wheatus announce lengthy UK Tour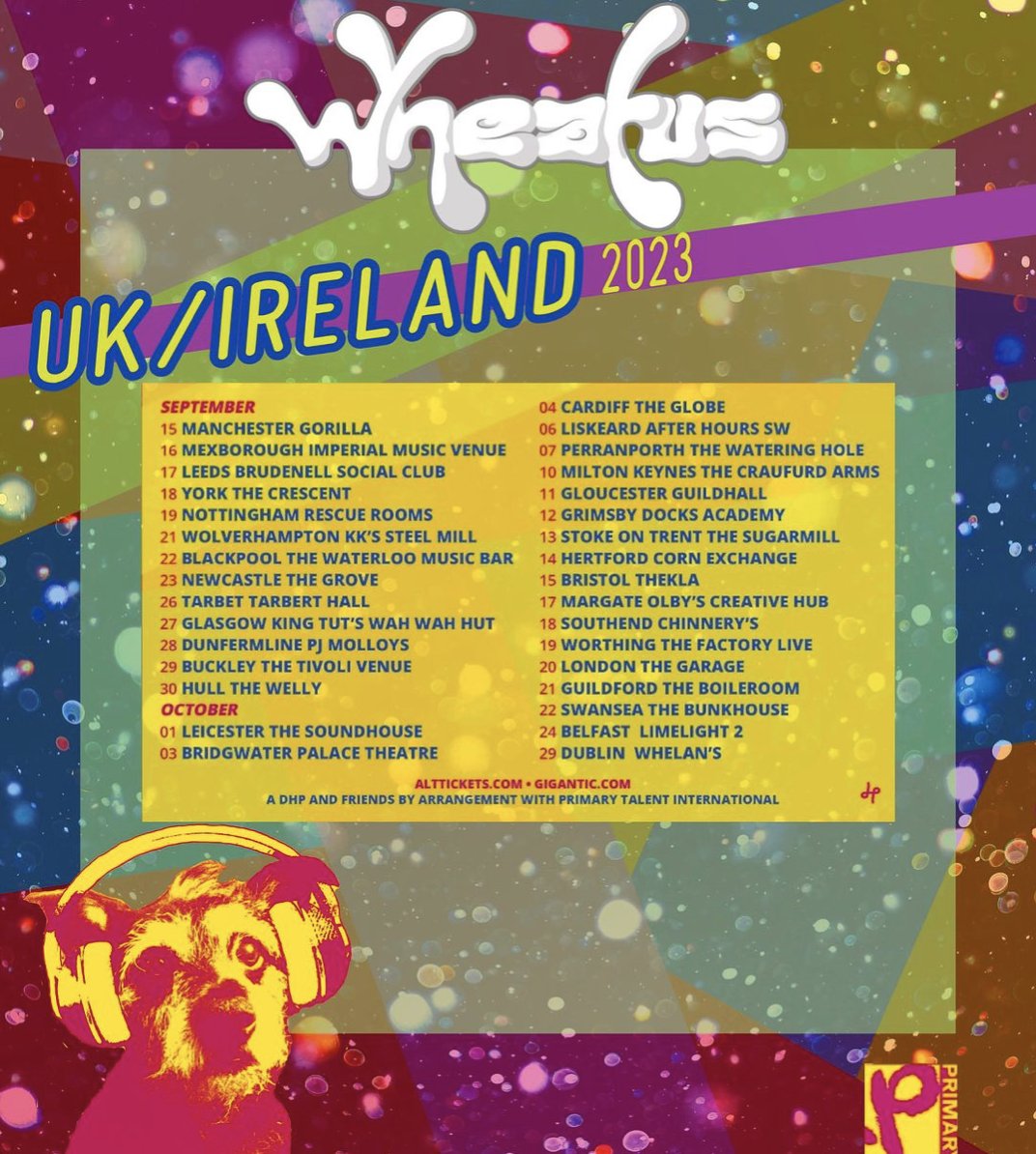 Wheatus have announced an extensive trek around the UK for September/October this year.
Tickets are here.
Read our review of 'A Fistful of Peaches' from Black Honey
Vintage Trouble reveal UK Tour dates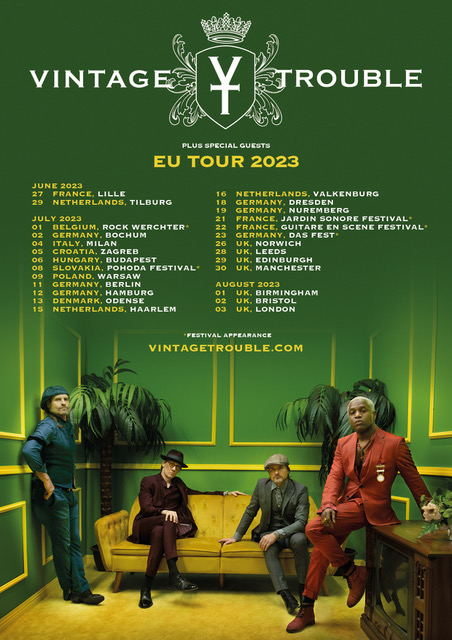 Our final piece of live news comes from Vintage Trouble who will be touring the UK and EU this summer.
Tickets are here.
Read our review of YUNGBLUD live in London

As always we conclude our News Report with the latest additions to our 'Discover' New Music Playlist!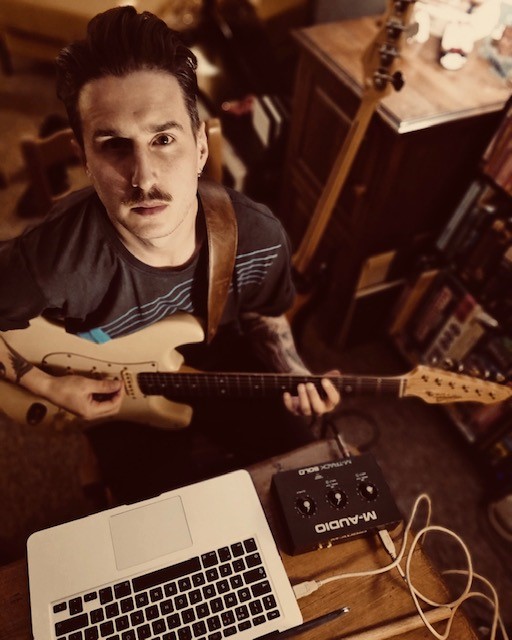 LUCKY THIEF – 'Silencer'
Bristol-based rock multi-instrumentalist Lucky Thief shares his new single, 'Silencer'.
Speaking about the inspiration behind the single, Lucky Thief explains, "Silencer is about being unable to control how we speak. So many people have opinions that are narrow minded, selfish and ill-considered; This song airs my frustration with them. It also looks at how hard it is for me to stay quiet, if I feel something deserves to be said, I will not be silenced."
Harker – 'Wasting Time'
Brighton, UK punk rock powerhouse Harker have released a new single titled 'Wasting Time'.
The band comment, "'Wasting Time' is about the breakdown of communication in modern life – it's easy to misunderstand and mislead when you only talk through a digital screen. Talk to your loved ones in person, debate face to face, and know when to set your boundaries if it's not working. 'Wasting Time' is a back to basics, 4 chord postpunk pop ruckus track – heavy hooks and fuzzed out guitar walls, just how we like it."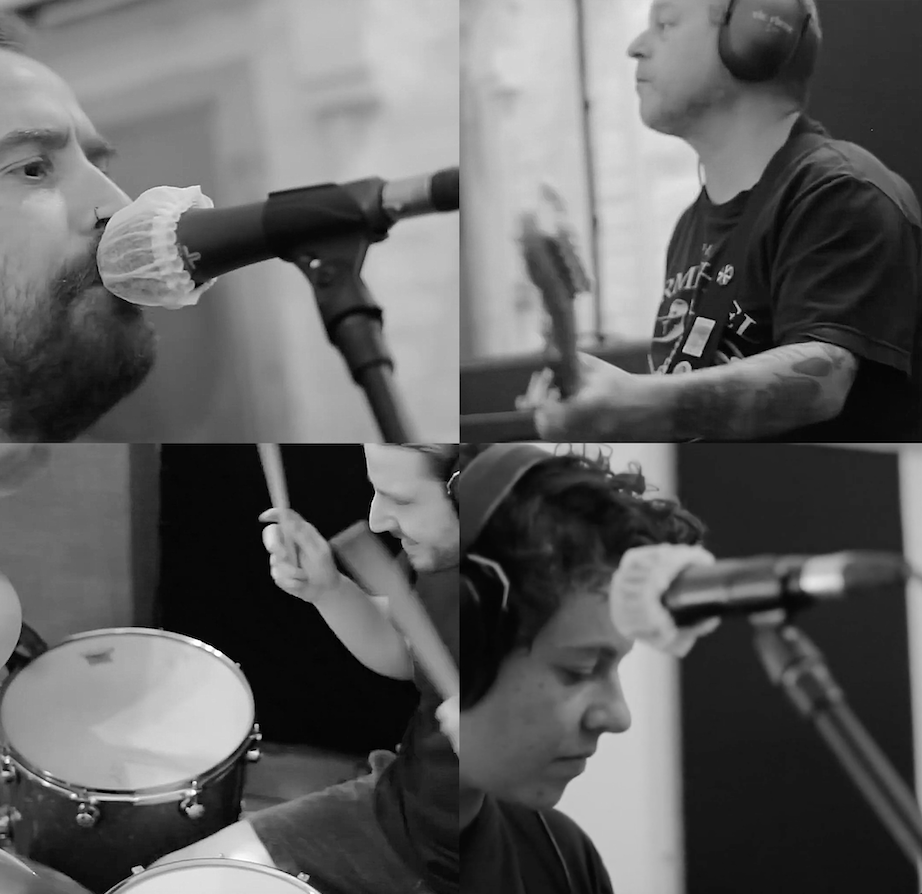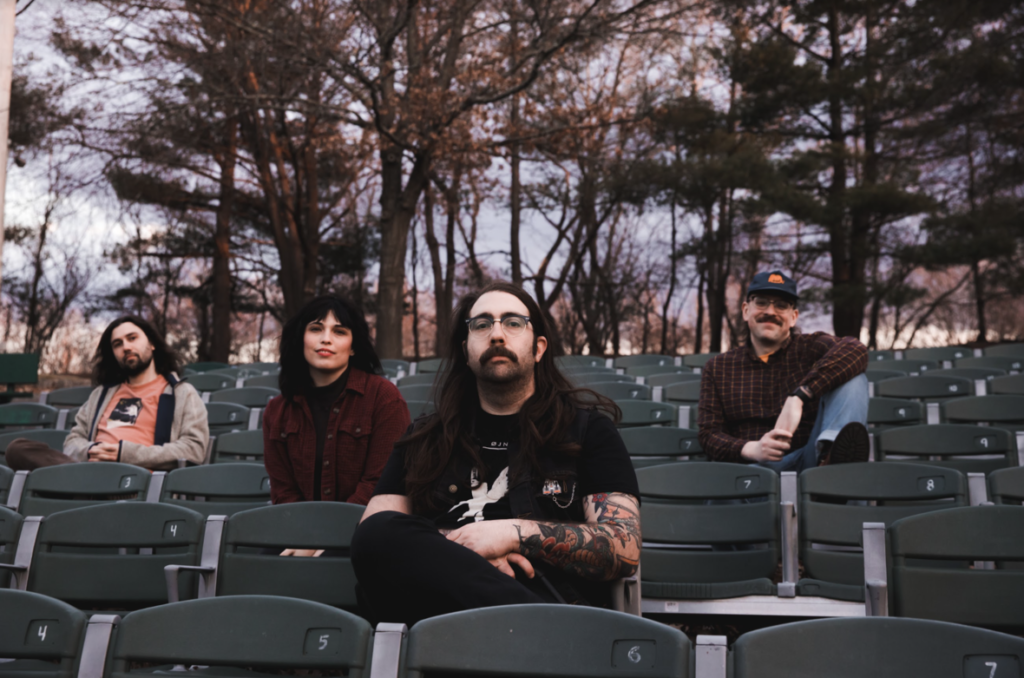 Cape Crush – 'Sandwich Wars'
Cape Crush, hailing from Massachusetts, have unveiled their new single, 'Sandwich Wars'.
Vocalist Ali Lipman, says "'Sandwich Wars" is an emo pop anthem I wrote about not apologizing for yourself. I wrote it from the point of view of giving advice to a younger version of yourself. It was inspired by the advice of my former roommate Chelsea who left earth too soon about not being so quick to blame yourself. Our house was called Club Sammich, which is where the Sandwich Wars title comes from. It's got some personal imagery in, but hopefully it conveys that your mistakes don't define the person you become. I think Sandwich Wars is the band's favorite song on the EP. This came together as a full band song with James really driving home the riffs and all those little musical moments that keep you listening (like the car crash), Jake's bass and backing vocals in the last chorus, and Cody's energetic beats. We love playing this one and we hope people enjoy listening!"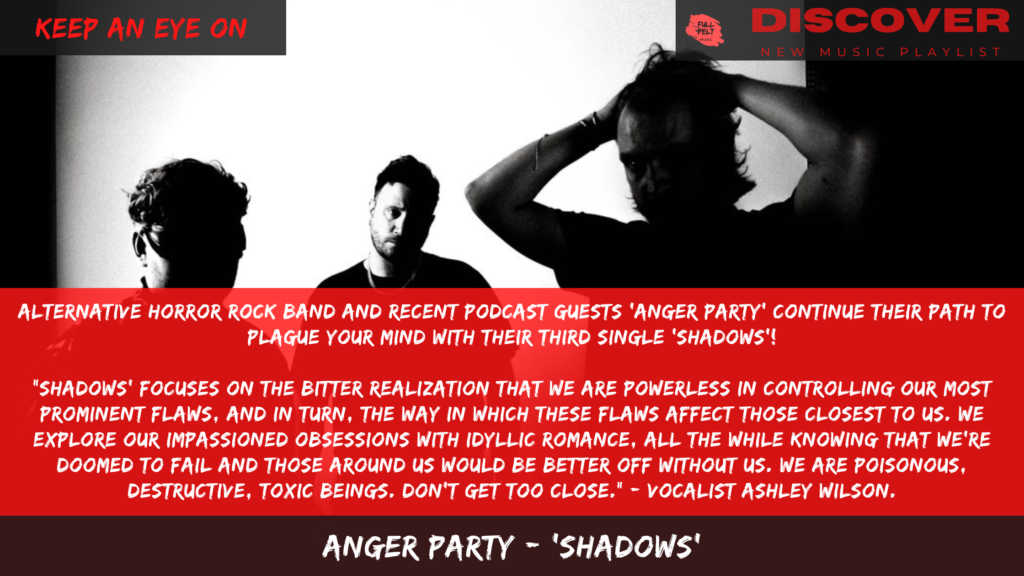 Watch Episode 42 of our 'Discover' New Music Podcast with guests ANGER PARTY!
Listen, Follow and Discover your new favourite act now with our 'Discover' New Music Playlist
Then find out the stories behind the songs on our 'Discover' New Music Podcast!
Share our News Report on Social Media