Every week we roundup the best music news from the past week!
Follow us on Social Media

All Points East add Turnstile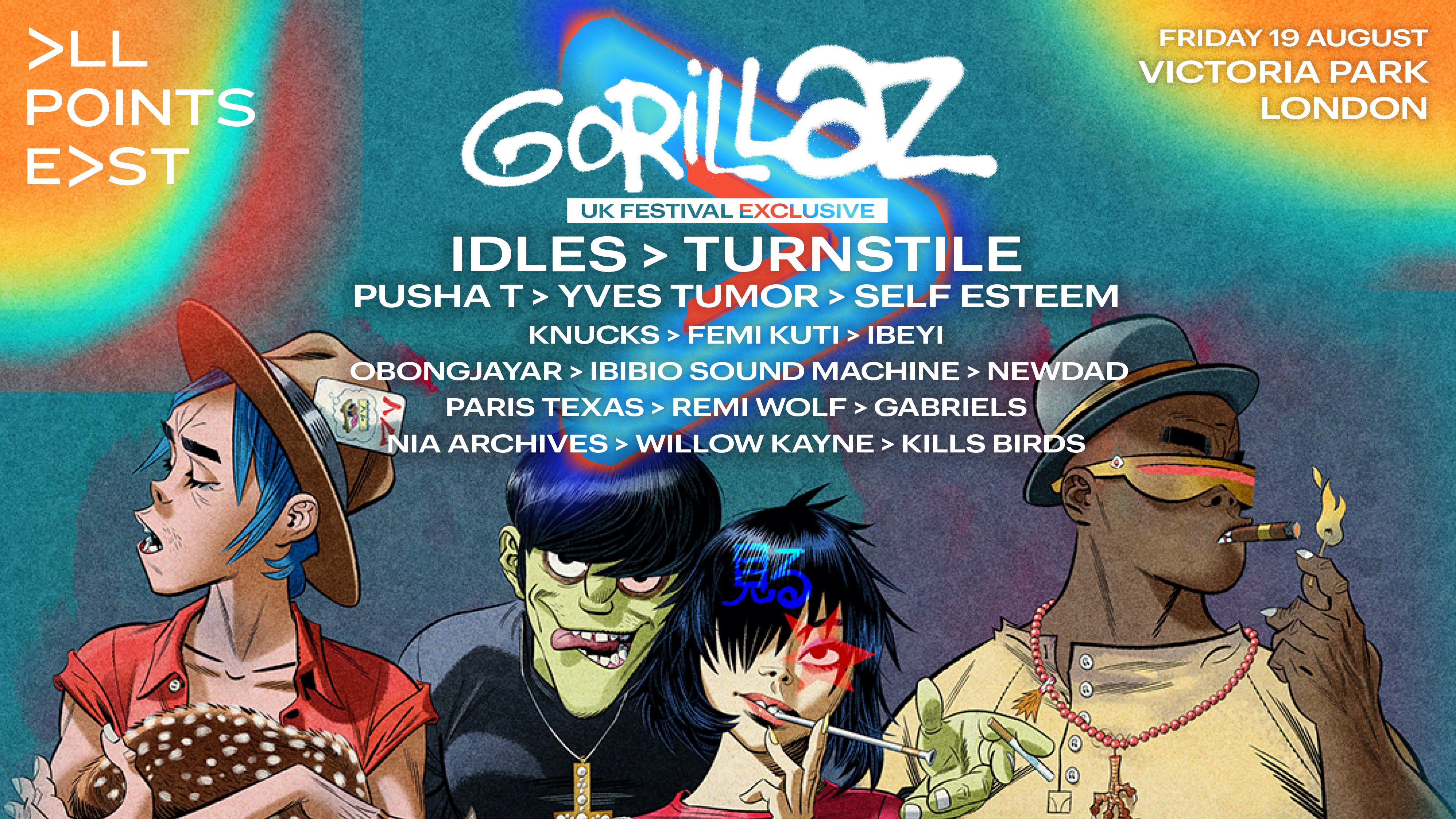 Welcome to another edition of our weekly music News Report. This week we are starting off with the latest festival news, and first up is All Points East in London.
The Victoria Park event this week added new acts to the Gorillaz headlined day on Friday 19th August. Heading up the latest additions are Turnstile who join the likes of IDLES and Self Esteem and a packed bill.
Tickets are here.
Read our review of IDLES live in London
RISEFEST reveals line-up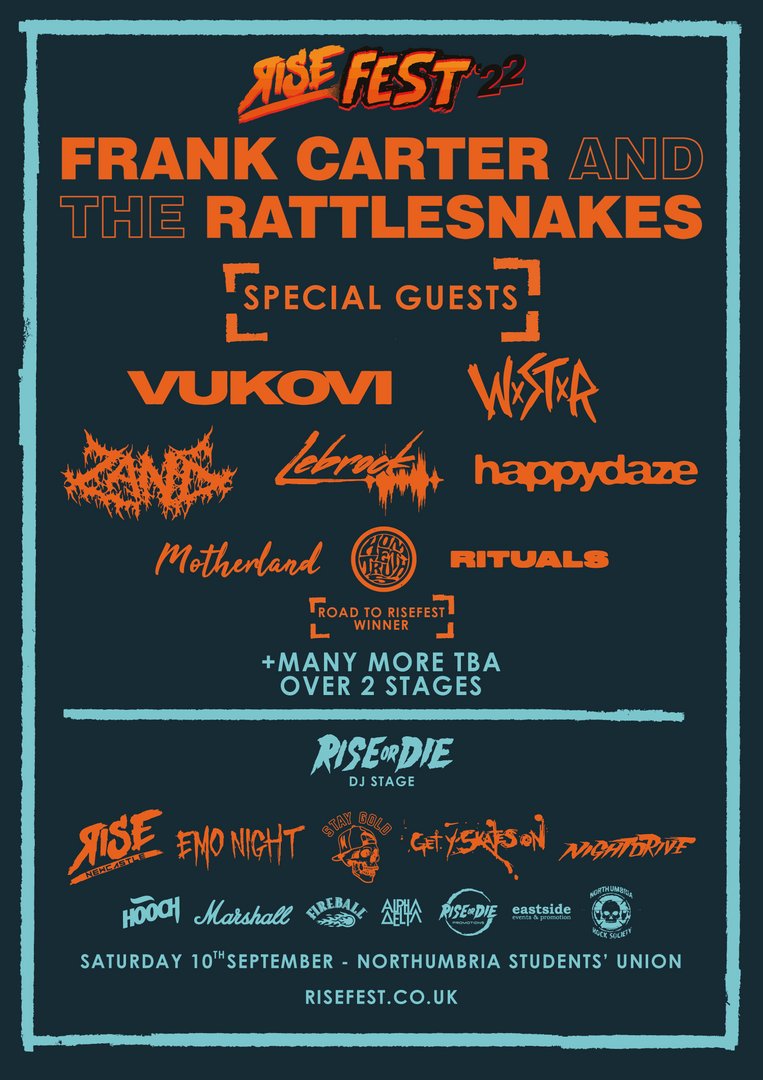 RISEFEST has this week revealed their line-up for the Saturday 10th September event. Headliners Frank Carter & The Rattlesnakes will be joined by VUKOVI, WSTR, Zand and many more.
Tickets are here.
Read our review of VUKOVI live in Norwich
Wide Skies add more acts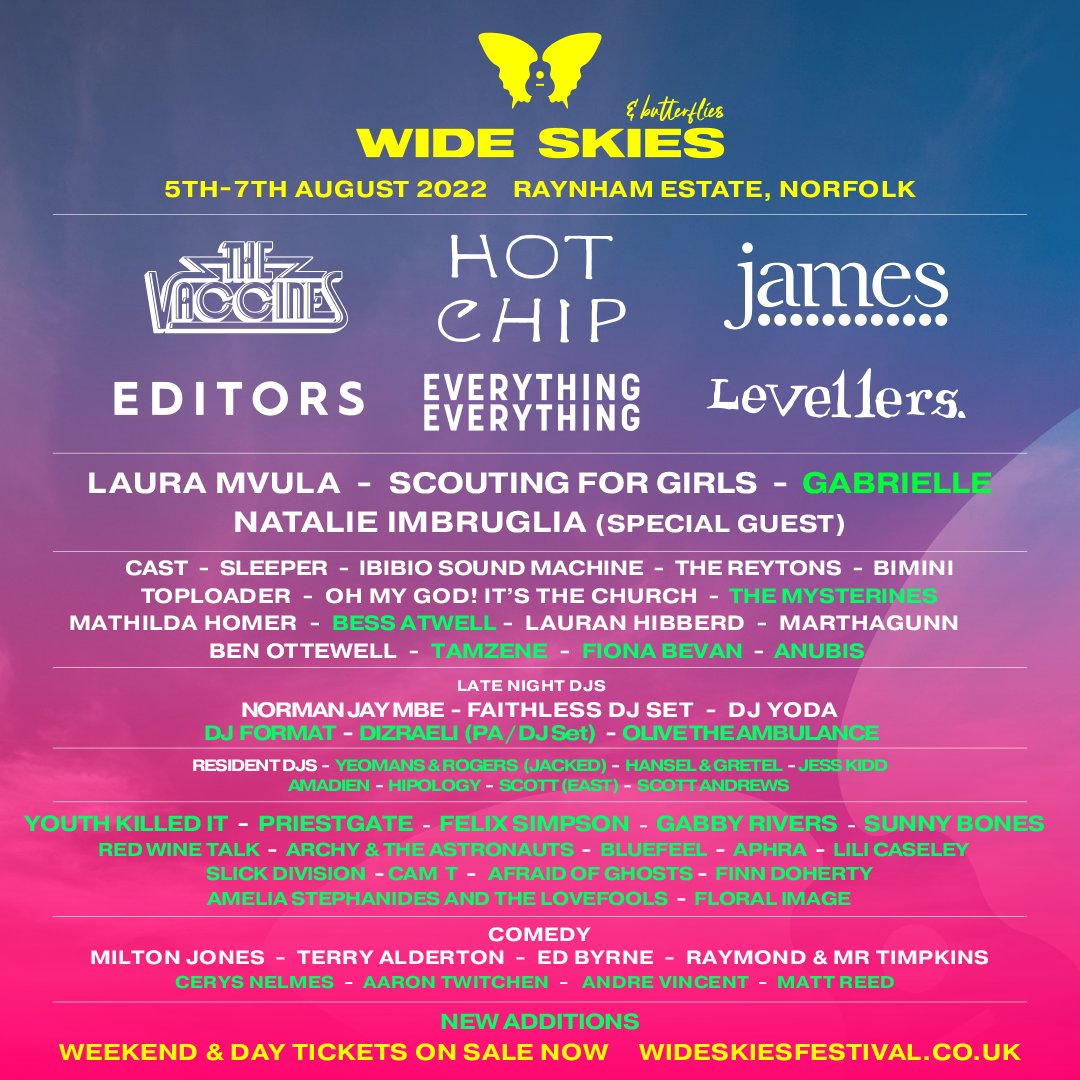 New Norfolk festival Wide Skies has added additional acts to the event this past week including The Mysterines, Youth Killed It and Gabby Rivers.
They join the likes of The Vaccines, Editors, James, Levellers, Lauran Hibberd and Marthagunn.
Tickets and information here.
Read our review of The Mysterines live in London

The Subways announce UK Tour
On to the latest tour announcements now in our News Report and it was a big news week for The Subways. The band will be hitting the road later this year including a date at the Electric Ballroom in Camden.
Not only that, the band also debuted new single, 'You Kill My Cool', which will feature on their upcoming new album. Listen to the track below.
Tickets are here.
Read our review of The Subways live in Norwich
Frank Turner set for UK Tour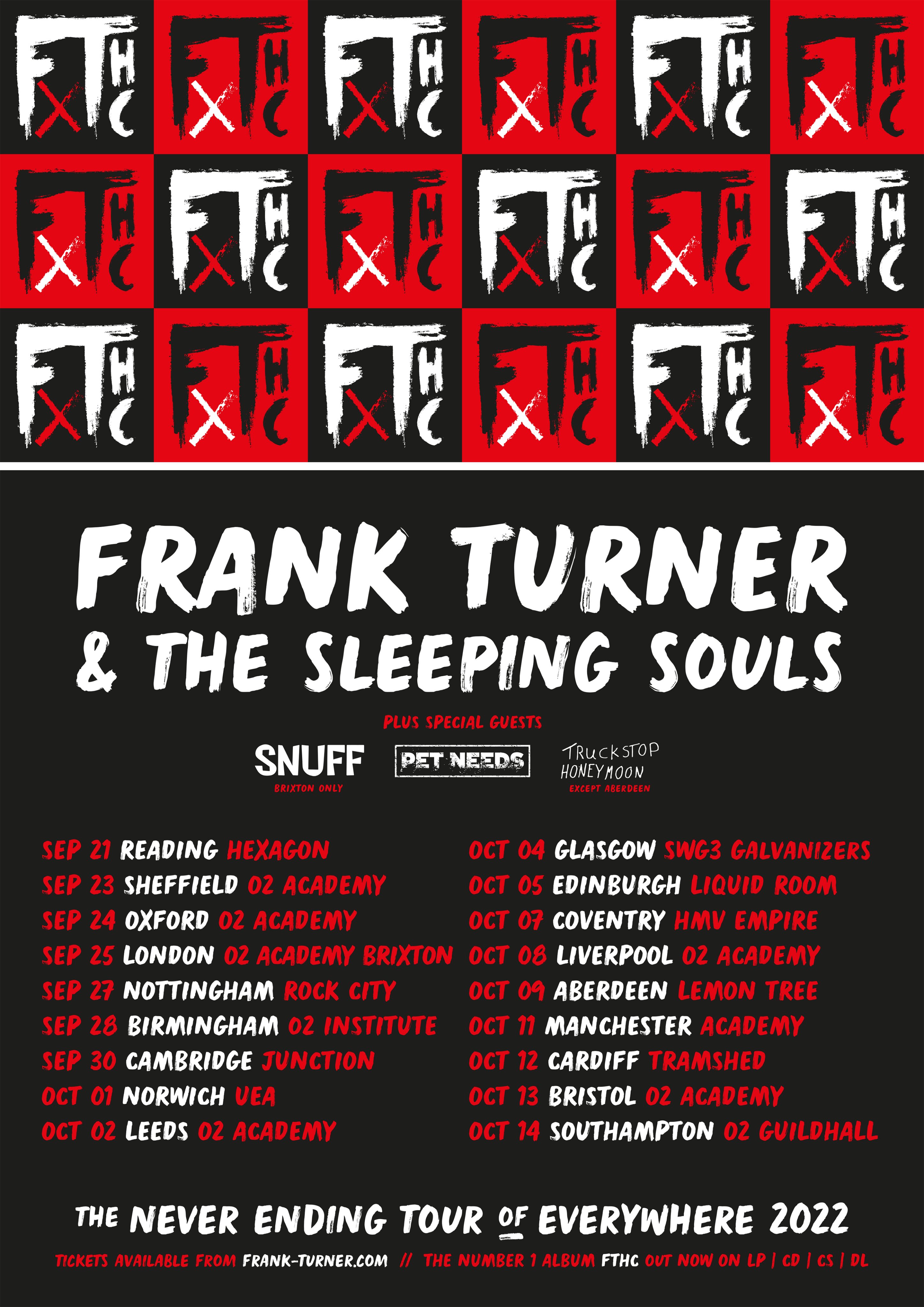 Frank Turner this week announced that he will be touring the UK this September/October in support of number one album 'FTHC'.
Support on all dates comes from PET NEEDS with Snuff and Truckstop Honeymoon also on select shows.
Both Turner and PET NEEDS have featured on our Podcasts, find where to listen here.
Tickets are here.
Read our review of 'FTHC' from Frank Turner
Ville Valo announces UK Tour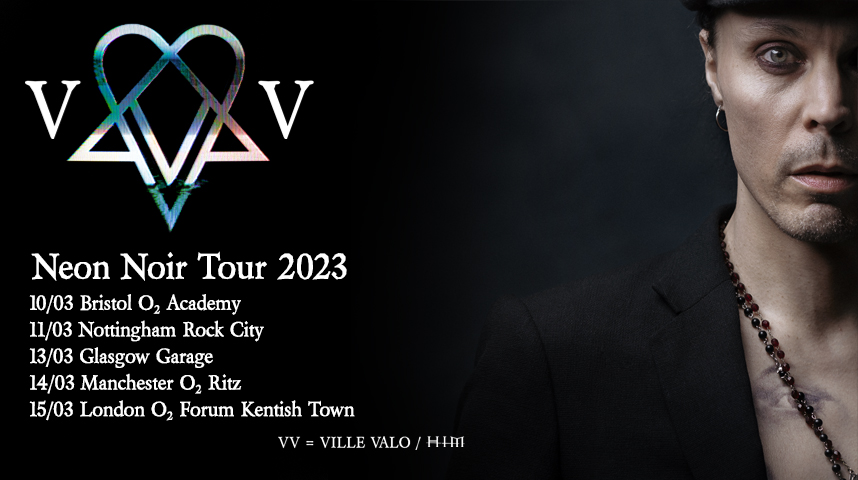 Former H.I.M. frontman Ville Valo has announced his return to the UK next March. The tour will finish up at the O2 Forum in Kentish Town, London.
Tickets here.
Read our review of 'Never Let Me Go' from Placebo
Florence Black reveal new Tour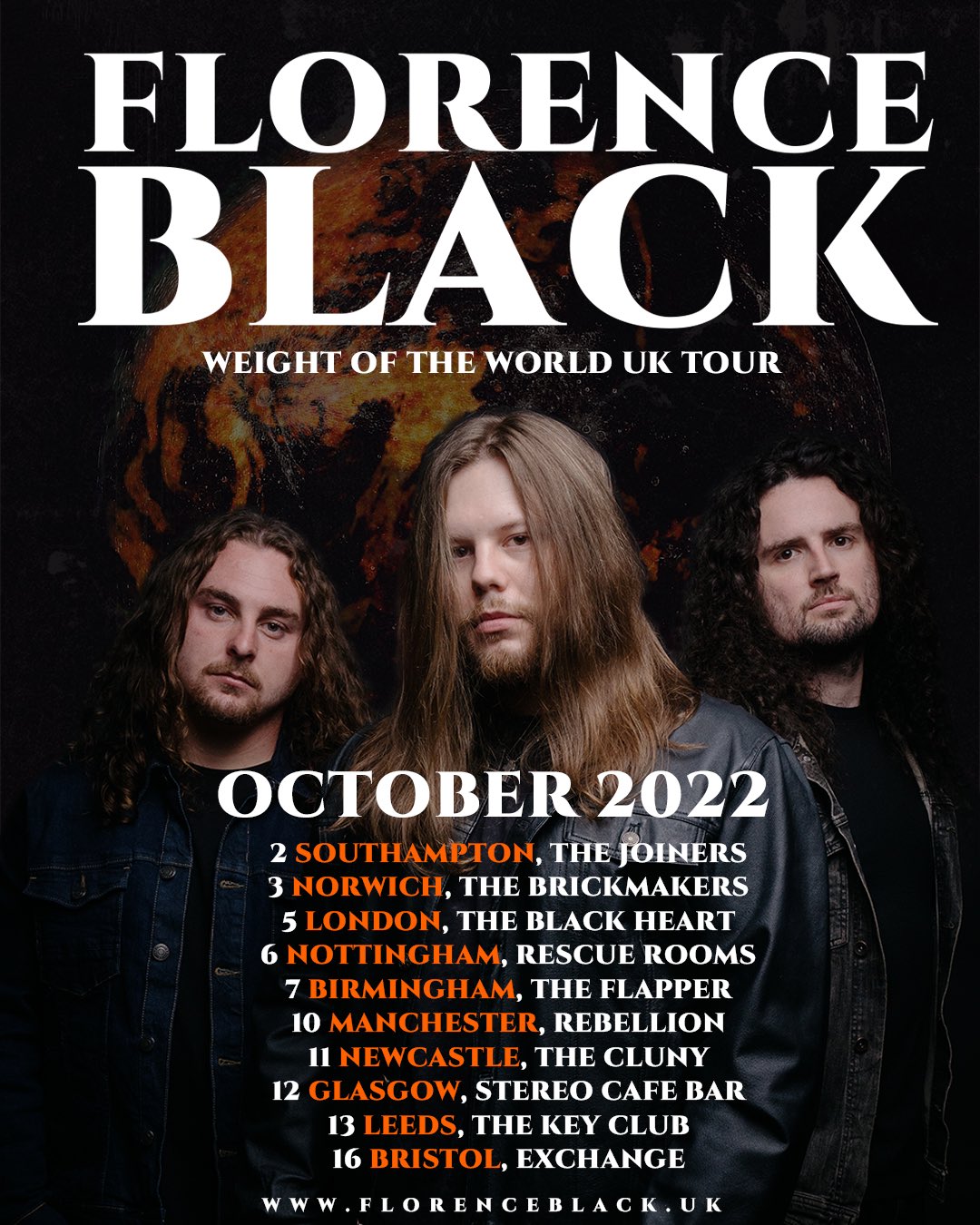 Rockers Florence Black will be hitting the road this October in support of debut album, 'Weight Of The World'.
Tickets are here.
Read our review of Ricky Warwick live in Norwich

Rammstein debut 'Zick Zack'
New music releases now as our News Report continues, and where else could we start this week but with Rammstein!
The legendary German band debuted their new track, 'Zick Zack', alongside a typically mad video which you can check out above.
You can order special physical copies here.
Listen to 'Zeit' from Rammstein on our 'Hard & Heavy' Playlist
Stone Broken debut 'The Devil You Know'
Stone Broken this week debuted new track 'The Devil You Know', and you can watch the video above.
The track will feature on upcoming album, 'Revelation', which arrives April 22nd.
Pre-order here.
Read our review of 'Red Alert In The Blue Forest' from Von Hertzen Brothers
Puppy debut new track 'My Offer'
Puppy this week debuted the latest single from their upcoming album, 'Pure Evil'. You can listen to 'My Offer' above, ahead of the album release on May 6th.
Pre-order your copy here.
Listen to '…And Watch It Grow' from Puppy on our 'Hard & Heavy' Playlist

As always we close out our News Report with the latest additions to our 'Discover' New Music Playlist on Spotify.
'SET THIS PLACE ON FIRE' – 3REE
Australian pop punk duo 3REE have released their brand new single 'Set This Place On Fire', featuring guest vocals from Sleeping With Sirens frontman Kellin Quinn.
"We're living our childhood dream!", 3REE say about their collaboration with Kellin. "It was amazing to collaborate with such an idol of ours."
 
Continuing about how the collaboration came about 3REE drummer Sean Tighe explains, "When we were writing the song, we could hear Kellin's voice as a perfect fit with Mitch's. I simply messaged Kellin the song and asked if he'd be interested and how wonderful it would be. Kellin's response was fantastic, saying "WOW! This song is a banger" and "I can track my vocals by the end of the week". We had to pinch ourselves."
 
About the meaning of the song 3REE vocalist and guitarist Mitch Volcan says, "We built the song around the lyric 'When the fire burns out we all come alive'; writing with the aim of connecting with the listener with the sense of rawness, energy and togetherness that you face during dark times." 
'PARIS WILL BE PAID FOR' – ANORAK PATCH
With debut EP 'By Cousin Sam' out at the end of this month, teenagers Anorak Patch have shared new single 'Paris Will Be Paid For'.
On the new single, guitarist Oscar said, "Paris will be paid for is a song of ours which combines pop hooks and more off kilter music. It's at a constant tempo however it changes time signatures multiple times throughout the song. It makes it wonky and the more melodic parts can sort of too because of that."
He adds, "The lyrics, like the music itself, are absurd and silly. Nothing is taken too seriously and is all very tongue in cheek and a joke. We find lyrics don't often have to be about much, as long as the syllables fit and there's a nice melody."
'TENNIS' – COURTING
Liverpool four-piece Courting have returned with a new single titled 'Tennis'.
Speaking about the single, the band says, "Tennis is a paypig's personal redemption narrative, set in "the city", and told in two parts. A twisted tale of two lovers' back and forth, bound by cricket, bodybuilding, and money. A story as old as time.

We named the song Tennis as a logical (but unrelated) sequel to our two previously released sports-related songs. To us, this felt like a natural ending to that idea. Dynamically, the second part of the song is supposed to represent a shift in tone for the character in which they realise their own worth and leave the situation that is set within the first part of the song."
Check out all these songs and more on our 'Discover' New Music Playlist!
Then learn the stories behind the songs, on our 'Discover' New Music Podcast!
Share our News Report on Social Media