The Ides of March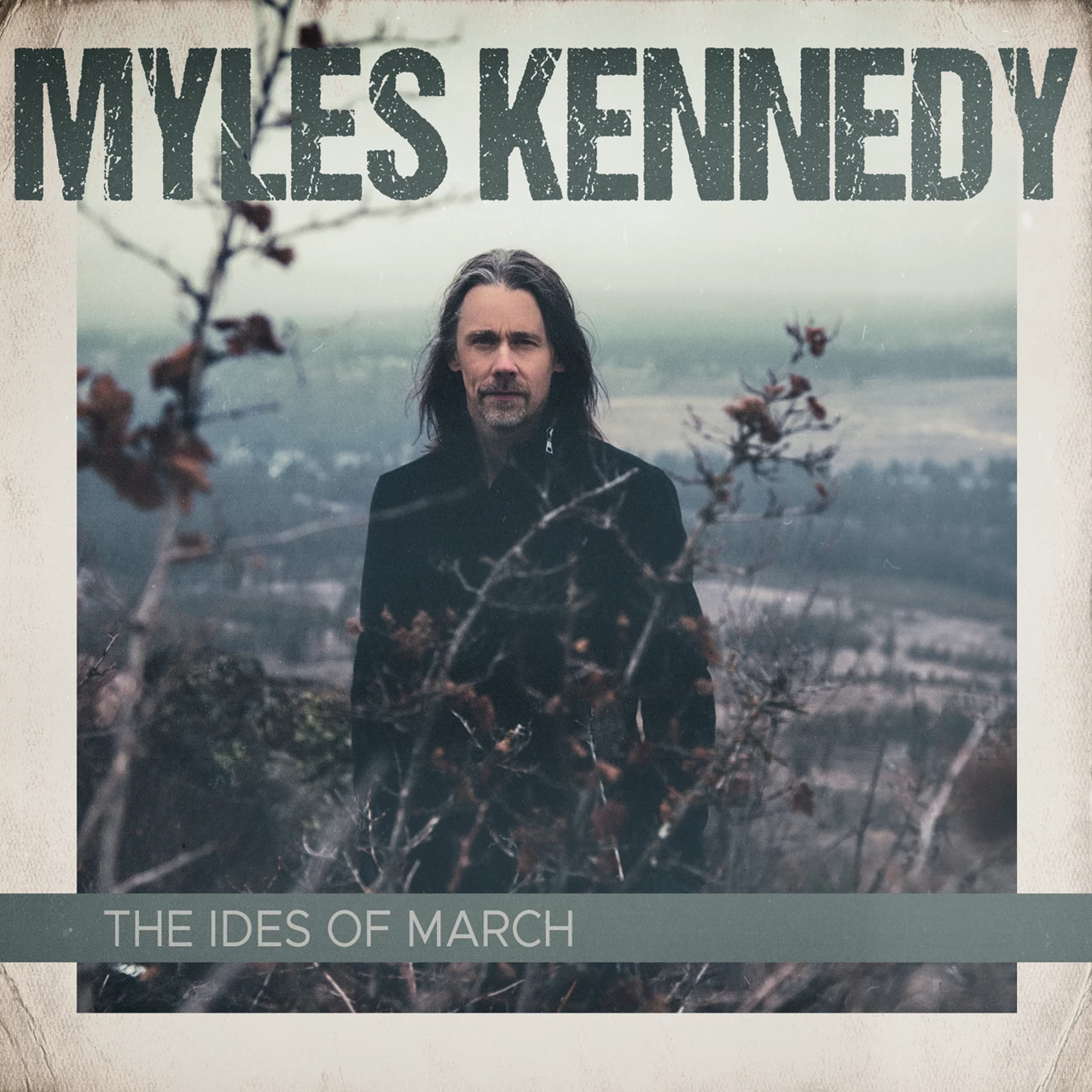 Follow us on Social Media
MYLES KENNEDY – THE IDES OF MARCH – ALBUM REVIEW
Nobody should be shocked anymore at the quality of output from Myles Kennedy. He has set a high benchmark with his work with both Alter Bridge and Slash. He then produced a stunning piece of art with his debut solo album, 'Year of the Tiger'. Therefore it shouldn't be a surprise where this review is heading!
The disbelief perhaps comes with that Kennedy has once again managed to capture magic. With his output stretched between various projects, you could actually forgive him for the odd misstep and maybe that time will come. But 'The Ides of March' certainly isn't that time.
WATCH 'THE IDES OF MARCH' ON YOUTUBE
Despite featuring a more expansive and traditional to Kennedy sound, the record still manages to showcase Kennedy in a different way to his well known day jobs. What sets Kennedy apart is how he has now solidified a third project at a high standard. His role with Slash now far outstrips the use of the phrase side-project. Now his solo work has also reached the echelons of a main project.
It will be interesting to see how Kennedy splits himself into three going forward, but clearly his solo work now will be seen in an equally accomplished light. The likes of the titular 'The Ides of March' are magnificent and elevate this album to magnum opus proportions.
Listen to 'In Stride' on our Spotify Hot List!
There is a real good mix of sounds on this album which together encompass Kennedy's various alter egos.  You could say that 'The Ides of March' acts like a greatest hits record, just without any of his established hits. What is meant by that is that this album would be the perfect introduction to Kennedy and the work that his astonishing voice has soundtracked.
In conclusion, 'The Ides of March' is Myles Kennedy at his very best, which as we know is very good indeed. The biggest challenge for Kennedy going forward will be to keep up his track record for quality.
Share this review on Social Media
Read our review of 'The Battle at Garden's Gate' from Greta Van Fleet