UEA LCR, Norwich
Thursday 4th November 2021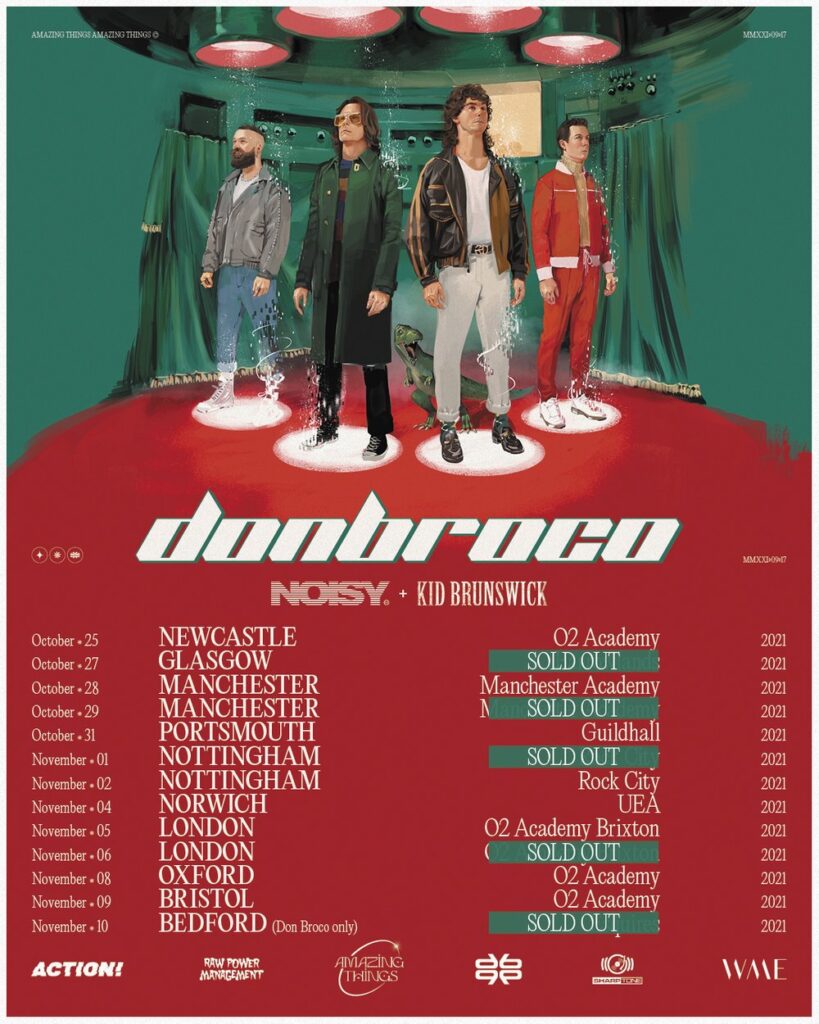 Follow us on Social Media
Tonight the UEA LCR in Norwich welcomes Don Broco, a band which has steadily risen through the ranks to being able to headline festivals (Slam Dunk this summer) and arenas (February 2019 Tour). This evening therefore could be considered an intimate affair for the band.
The venue fills up early ready for support acts KID BRUNSWICK and NOISY. Both acts feel suited to the occasion and do their best to amp up an already lively crowd. They are both received well by those in attendance and on evidence of tonight both have bigger things to come in the future.
By the time Don Broco are ready to hit the stage, the atmosphere is at a fever pitch, the dancefloor is rammed and Norwich is ready to be entertained. And entertained they are with Don Broco hitting the space-age stage and immediately banging out 'Manchester Super Reds No. 1 Fan', 'Technology' and 'Pretty'.
The floor shakes with each bounce as the crowd jumps in unison to one huge song after another. With new album 'Amazing Things' firmly in the spotlight, it's clear from the crowd reaction that the band has another hit on their hands.
'Gumshield', 'Endorphins', 'Uber' and 'Bruce Willis' get some of the best reactions of the night; not that there is any real let up from either the band or the crowd. Realistically no band has any right to have as many certifiable bangers as Don Broco do. The show tonight is a party from start to finish.
WATCH 'ENDORPHINS' ON YOUTUBE
The impressive stage show, the bands delivery of those bangers and the general atmosphere combine to make this a night to remember. 'Automatic', 'Come Out to LA' and 'You Wanna Know' all provide further evidence towards my point. Don Broco have elevated themselves to the upper echelons of live acts.
An encore comprising 'Everybody' and 'T-Shirt Song' really is just the icing on the cake. It was great to be able to catch the band in this venue, because the odds are they will mainly be playing much larger rooms going forward!
Share this review on Social Media