Every week we roundup the best music news from the past week!
Follow us on Social Media
Linkin Park share 'Lost'
Welcome everyone to another edition of our weekly music News Report!
"Finding 'Lost' was like finding a favorite photo you had forgotten you'd taken, like it was waiting for the right moment to reveal itself." – Mike Shinoda
Linkin Park will be celebrating the 20th Anniversary of their seminal 'Meteora' album with a special edition out April 7th.
This week the band shared a previously unreleased track that will feature in the new collection. You can listen to 'Lost' above now.
Pre-order your copy here.
Listen on our 'Hard & Heavy' Playlist!
Enter Shikari share new single 'It Hurts'
Enter Shikari recently announced their upcoming new album, 'A Kiss For The Whole World', will be out April 21st, and this week saw the band share the latest taste.
You can listen to new track, 'It Hurts' above. Of the track, Lead vocalist and producer Rou Reynolds explains:

"It Hurts came to me in a dream. Literally. Melody, chords, and fully-formulated chorus were all part of a dream that, thankfully, remained with me when I woke up. I was hiding under the duvet at 3AM, singing it into my phone, much to the bewilderment of my girlfriend.

Lyrically, It Hurts is about perseverance, and the importance of reframing failure as a fruitful and, in fact, pivotal route to progress. Society teaches us we should avoid and criticise failure, when defeat and honest mistakes can actually present us with insights that light our way forward.

In reality, we should be taught that simply to try makes us more than enough."
Pre-order your copy here.
Read our review of Enter Shikari live in London
Gengahr return with new single 'A Ladder'
This week saw the return of Gengahr as the band shared their brand new single, 'A Ladder', which you can listen to above.
Frontman Felix Bushe comments: "A Ladder is a fun, trippy little song soaked in cartoon-like imagery. Essentially it's about the power of true love and its ability to not only change the way we feel but also the way we see and interact with the whole world around us."
More here.
Listen on our Spotify Hot List!
Dream Wife debut 'Hot (Don't Date A Musician)'
Dream Wife have announced details of their next studio album with 'Social Lubrication' set to be released on June 9th.
This week the group preceded the release with new single, 'Hot (Don't Date A Musician)', which you can check out above.
'Social Lubrication', in the band's words, is "Hyper lusty rock and roll with a political punch, exploring the alchemy of attraction, the lust for life, embracing community and calling out the patriarchy. With a healthy dose of playfulness and fun thrown in."
Vocalist Rakel says, "Dating musicians is a nightmare. Evoking imagery of late night make-outs with fuckboy/girl/ambiguously-gendered musicians on their mattress after being seduced by song-writing chat. The roles being equally reversed. Having a laugh together and being able to poke fun at ourselves is very much at the heart of this band. This song encapsulates our shared sense of humour. Sonically it is the lovechild of CSS and Motorhead. It has our hard, live, rock edge combined with cheeky and playful vocals."
"Music is one of the only forms of people experiencing an emotion together in a visceral, physical, real way," says Alice. "It's cathartic to the systemic issues that are being called out across the board in the record. Music isn't the cure, but it's the remedy. Calling the record Social Lubrication harks to that. It's the positive glue that can create solidarity and community."

"The album is speaking to systemic problems that cannot be glossed over by lube," says Bella. "The things named in the songs are symptoms of f-ed up structures. And you can't fix that. You need to pull it apart."
Pre-order your copy here.
Listen on our Spotify Hot List!

Fall Out Boy announce UK Arena Tour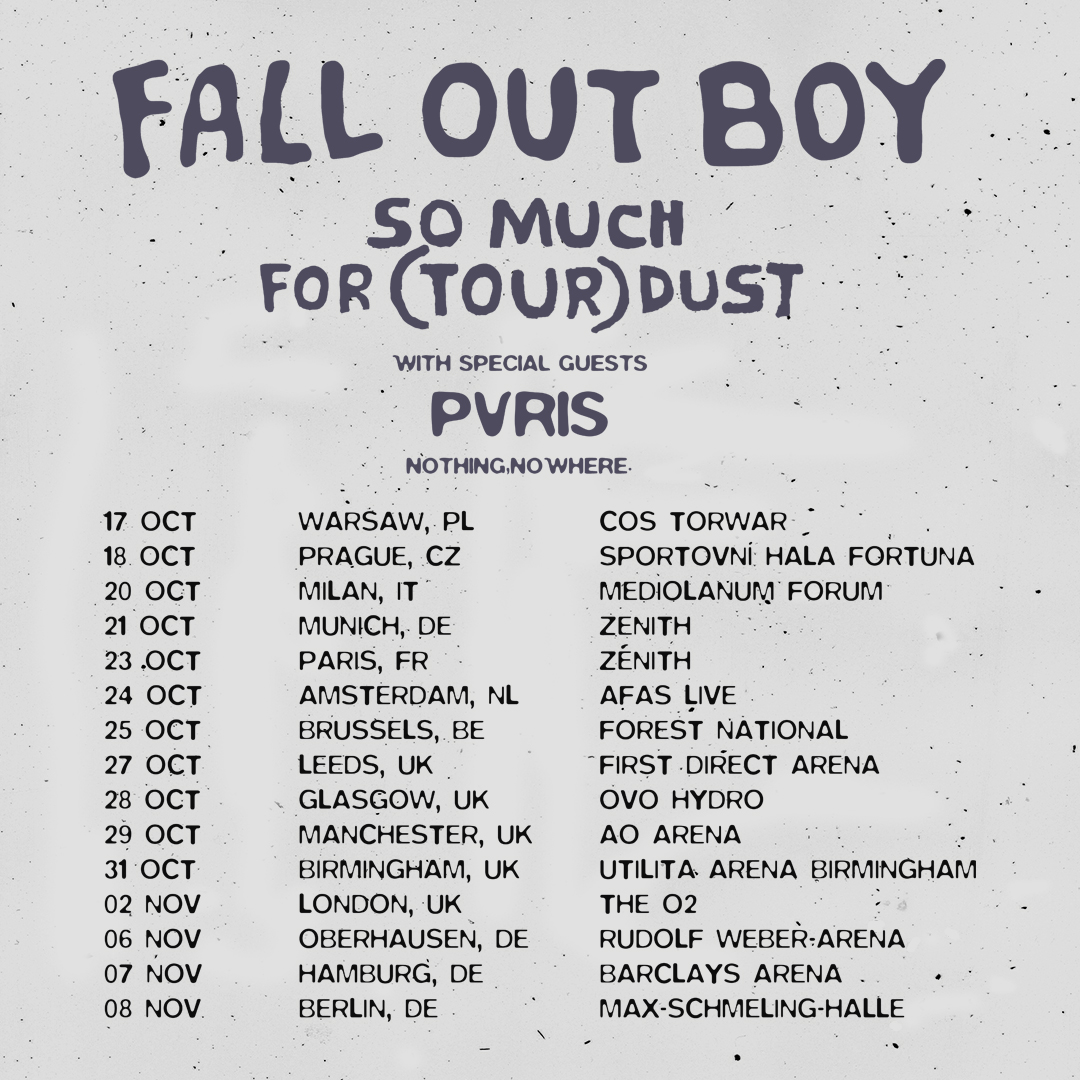 We move our News Report on now to the best tour announcements from the past week and of course we have to start with the above dates from Fall Out Boy!
The group will make their way to the UK and Europe this Autumn with five UK Arena shows in scope finishing up at The O2 in London.
Support for the tour comes from both PVRIS and nothing,nowhere.
The tour will follow the release of their upcoming new album, 'So Much (For) Stardust', which is out March 24th.
Tickets and pre-orders are here.
Find Full Pelt Music on Youtube
Skillet reveal UK dates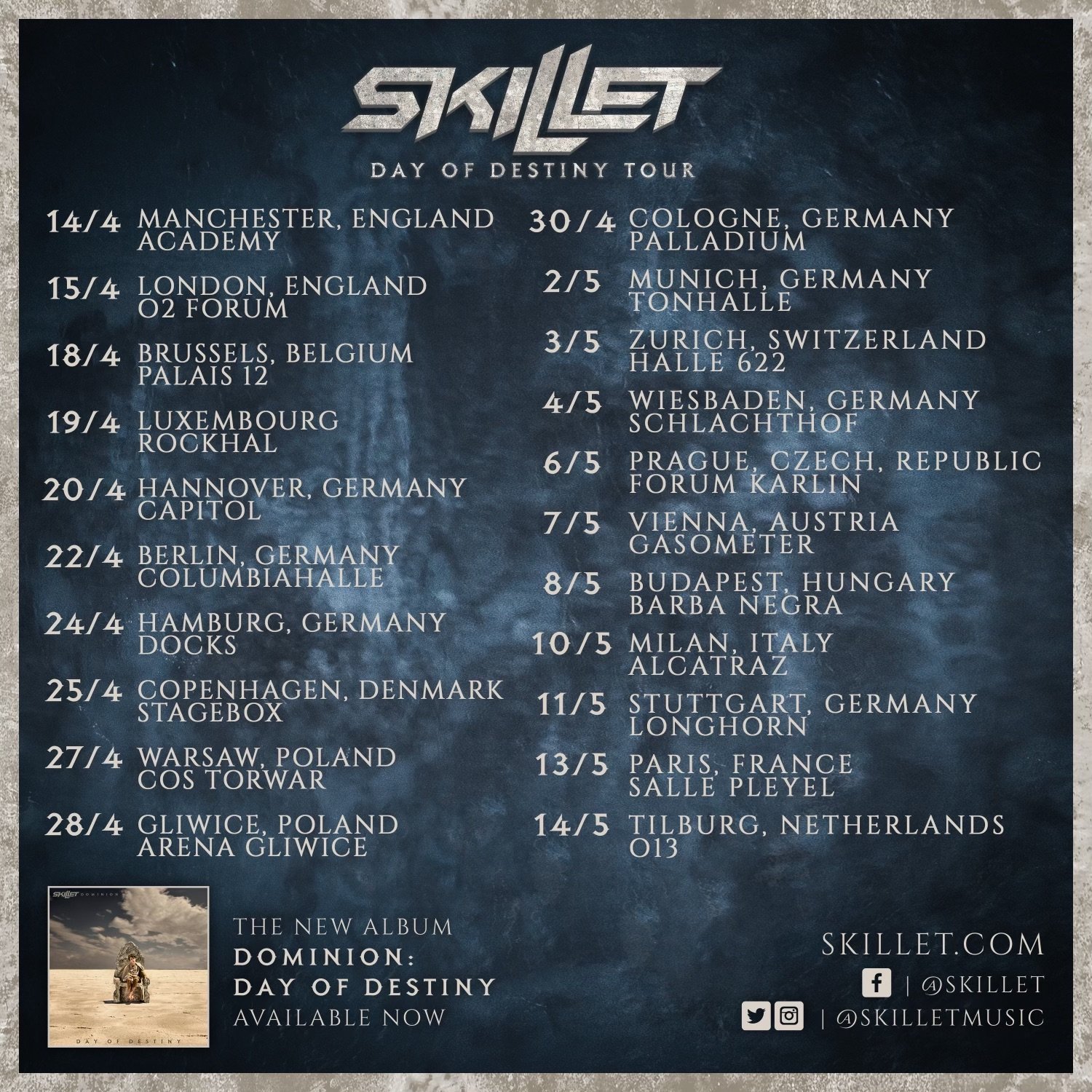 Another act coming over to the UK will be Skillet who have two dates lined up in Manchester and London in April.
Support will come from Like A Storm and Eva Under Fire.
Tickets are here.
Rude Records presents The Getaway Tour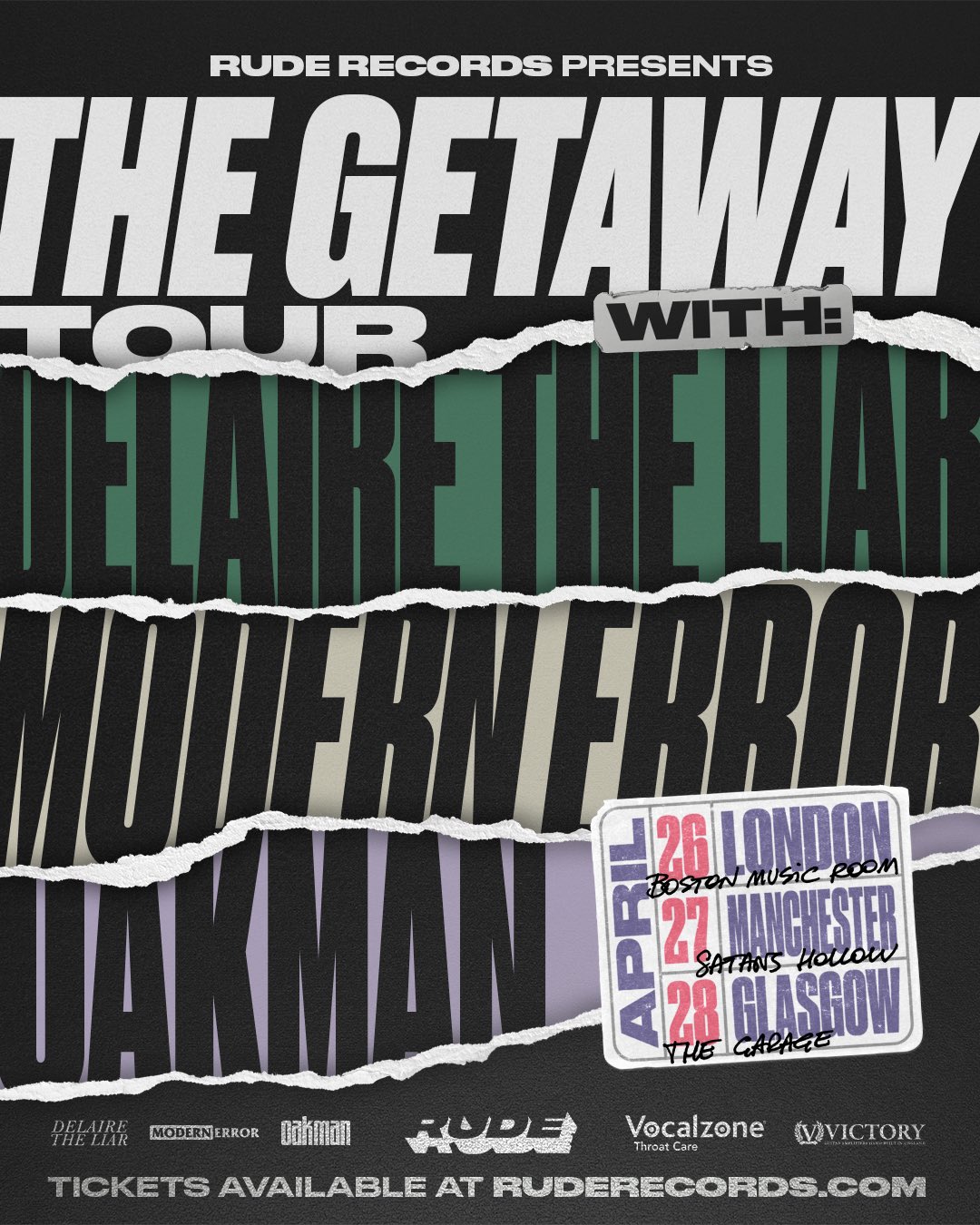 Our next tour announcement is a package tour from Rude Records with Delaire The Liar, Modern Error and Oakman joining forces for 'The Getaway Tour'.
Shows will take place in London, Manchester and Glasgow this April!
Tickets are here.
Watch Episode 22 of our 'Discover' New Music Podcast with guests Oakman
Listen to our 'Discover' New Music Playlist!
Royal Blood announce huge hometown show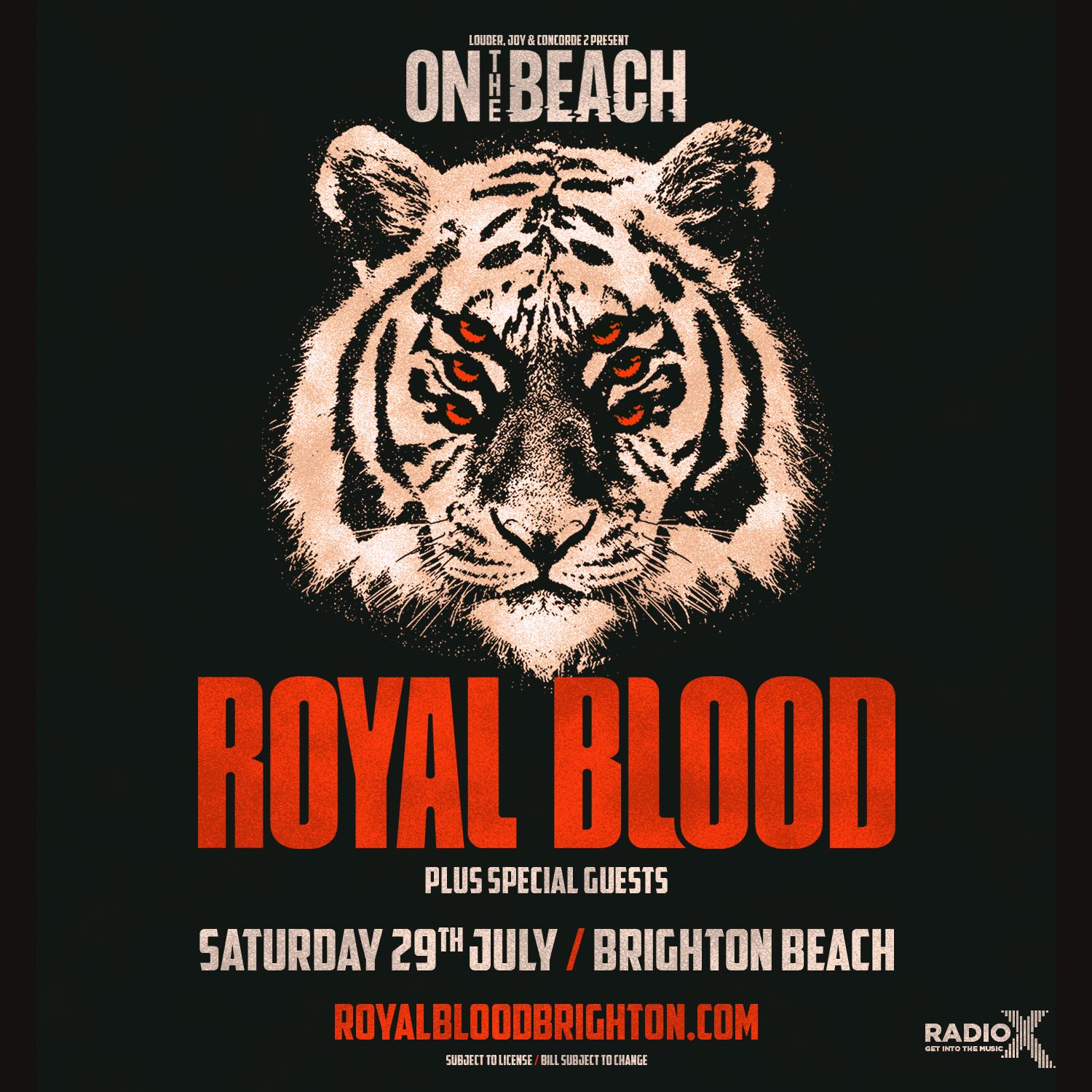 Next up we have Royal Blood who have announced a huge homecoming outdoor gig set to take place on Brighton Beach on Saturday 29th July!
Tickets are here.
Read our review of Royal Blood live in London

Victorious reveals next wave of additions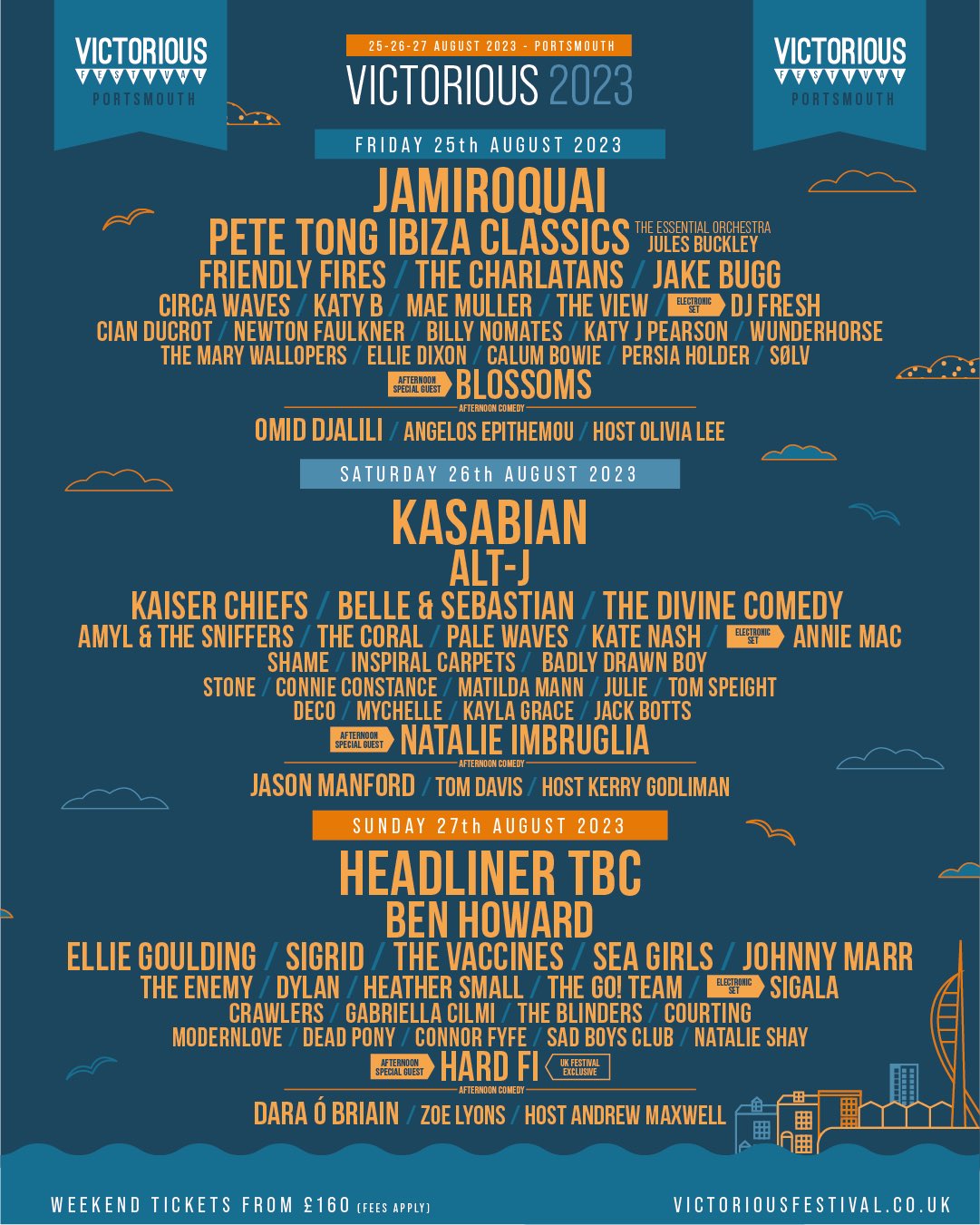 Our News Report looks now at the best festival announcements made over the past week and we start by the coast with Portsmouth's Victorious Festival.
Jamiroquai and Kasabian are already announced to headline with one more headliner yet to be revealed.
They will now be joined in August by the likes of The Charlatans, Jake Bugg, Circa Waves, The View, Newton Faulkner, Blossoms, Alt-J, Kaiser Chiefs, Amyl & The Sniffers, The Coral, Pale Waves, Shame, The Vaccines, Sea Girls, Johnny Marr, The Enemy and Hard-Fi!
Tickets are here.
Read our review of Kasabian live in Norwich
Steelhouse makes further additions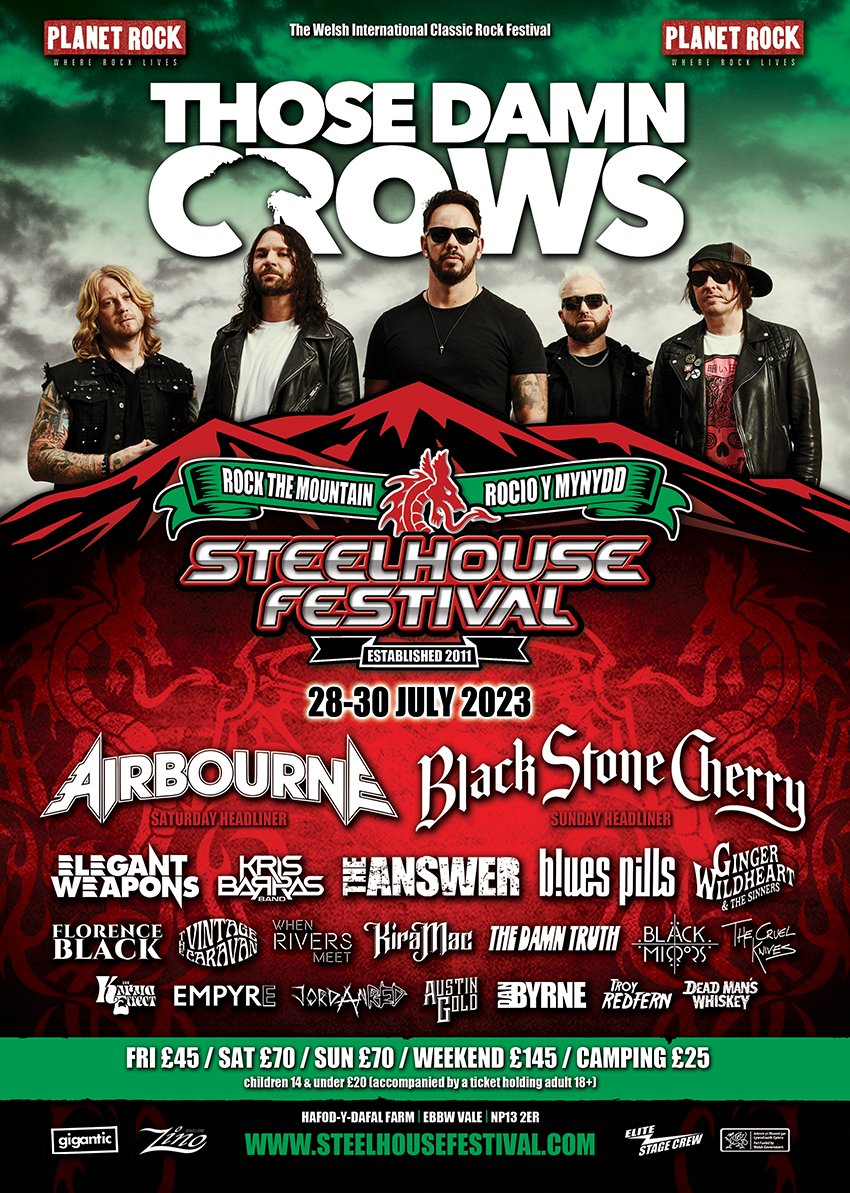 Steelhouse Festival this week confirmed that Those Damn Crows will be heading up the mountain as Saturday's Special Guests. Also added this week was Ginger Wildheart & The Sinners.
They join the likes of Airbourne, Black Stone Cherry, Kris Barras Band, The Answer, Blues Pills, Florence Black and many more.
Tickets are here.
Read our review of Black Stone Cherry live in Birmingham
110 Above presents OTHR Festival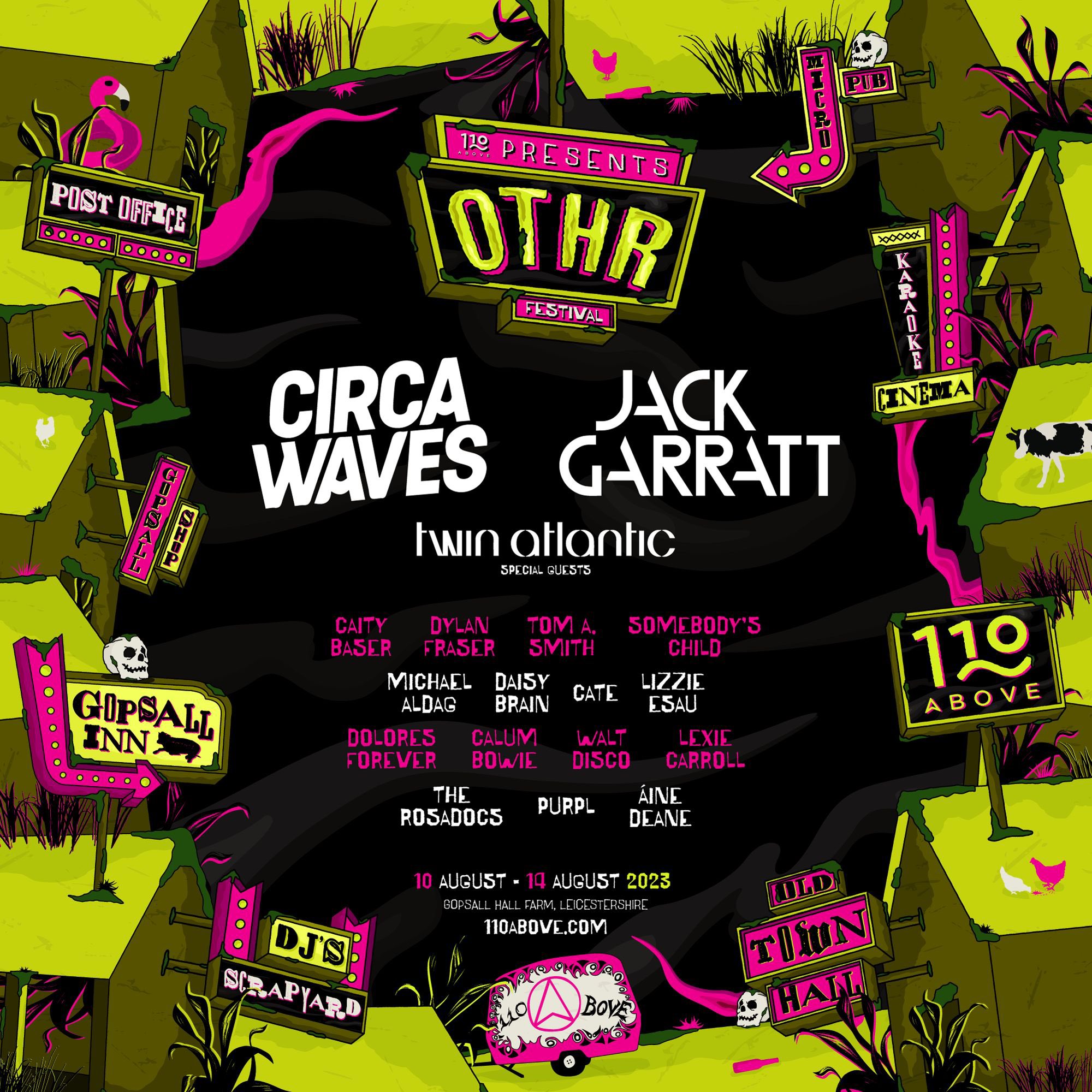 110 Above Festival in Leicestershire will step back this year and instead present a scaled back version known as OTHR Festival.
This week the line-up for the event was revealed to include Circa Waves, Jack Garratt, Twin Atlantic and Somebody's Child.
Tickets for the event are here.
Find Full Pelt Music on Youtube!
Handmade line-up set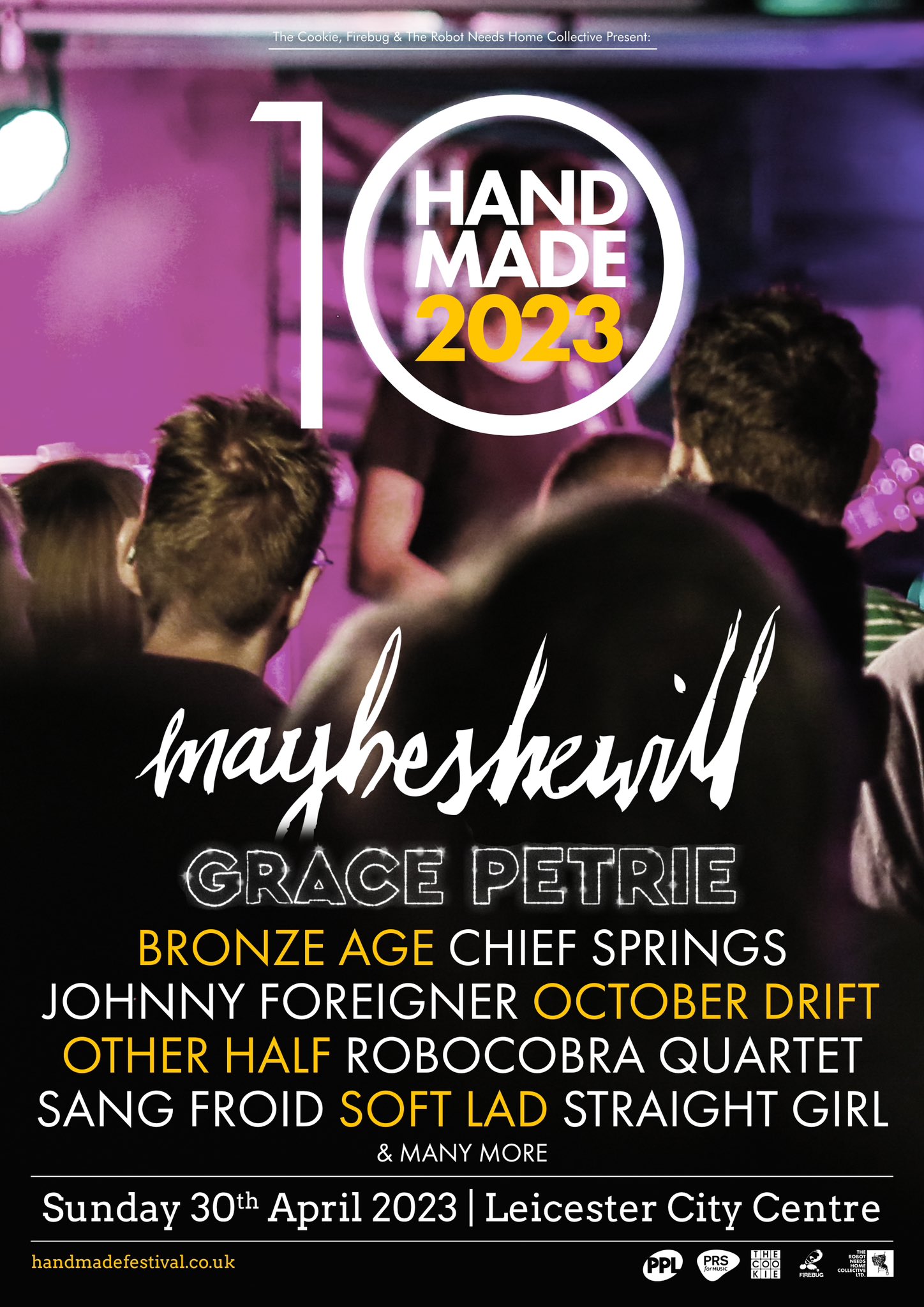 Staying in Leicester next, Handmade Festival made their initial line-up announcement this week for the event in April.
Playing this year will be the likes of Grace Petrie, Johnny Foreigner, October Drift and Other Half.
Tickets are here.
Watch Episode 10 of The Full Pelt Music Podcast with guests October Drift
Read our review of 'I Don't Belong Anywhere' from October Drift

As always we conclude our News Report with the latest additions to our 'Discover' New Music Playlist!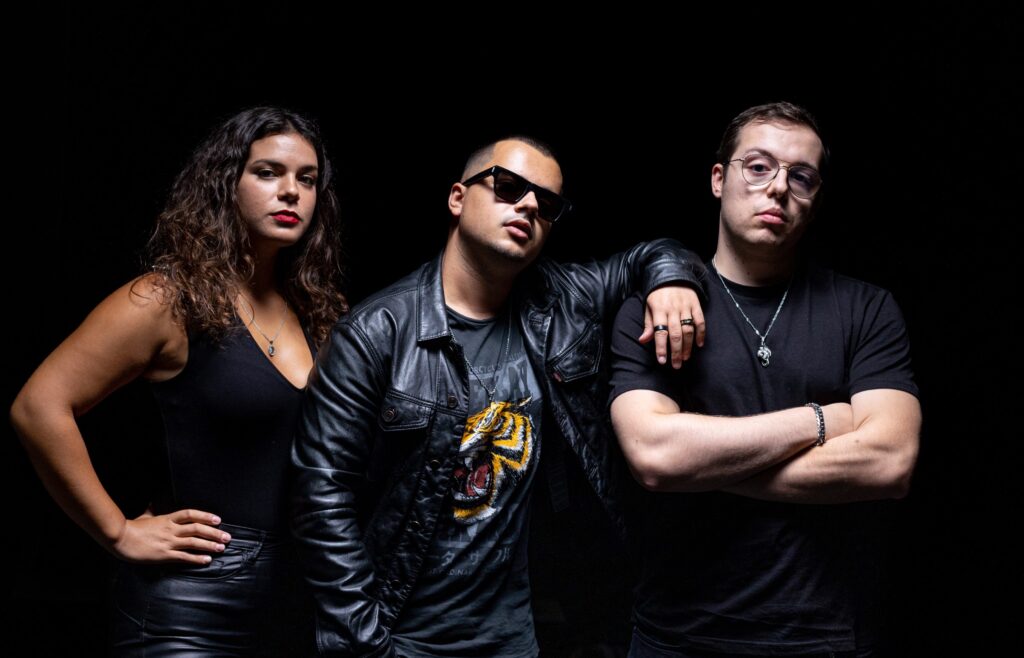 Electron – 'Sick and Wrong'
UK metallers, Electron, draw a line in the sand with their explosive new single, 'Sick and Wrong', which is out now!
On the single, frontman Jason Payne discusses: "The track symbolises solitude, melancholy, madness, anxiety and fear. The persona in this song (inspired by "The Scream, E. Munch") is suffering a lot of pain. In the beginning, this person has hope that they will escape from the terror of its own mind – however, as the song evolves, they grow aware that the melancholy is eternal, and revolt with their agony."
This Dying Hour – 'Age of the Coward'
Modern metalcore 4-piece This Dying Hour have shared their blistering new single 'Age Of The Coward'.
"'Age of the Coward' challenges the way we see ourselves – how we can either perpetuate or abolish the feelings of nihilism and guilt through the way we understand personal accountability. Over the years I have personally battled with self-identity and purpose. I don't think these things are exclusive to me, but a journey we all must take. This is why we shouldn't settle with your shortcomings, but instead with discipline and hard work we can lace their linings with gold. You can't make the world a more meaningful place, until you see through who you truly are." – Vocalist Steve Kerr.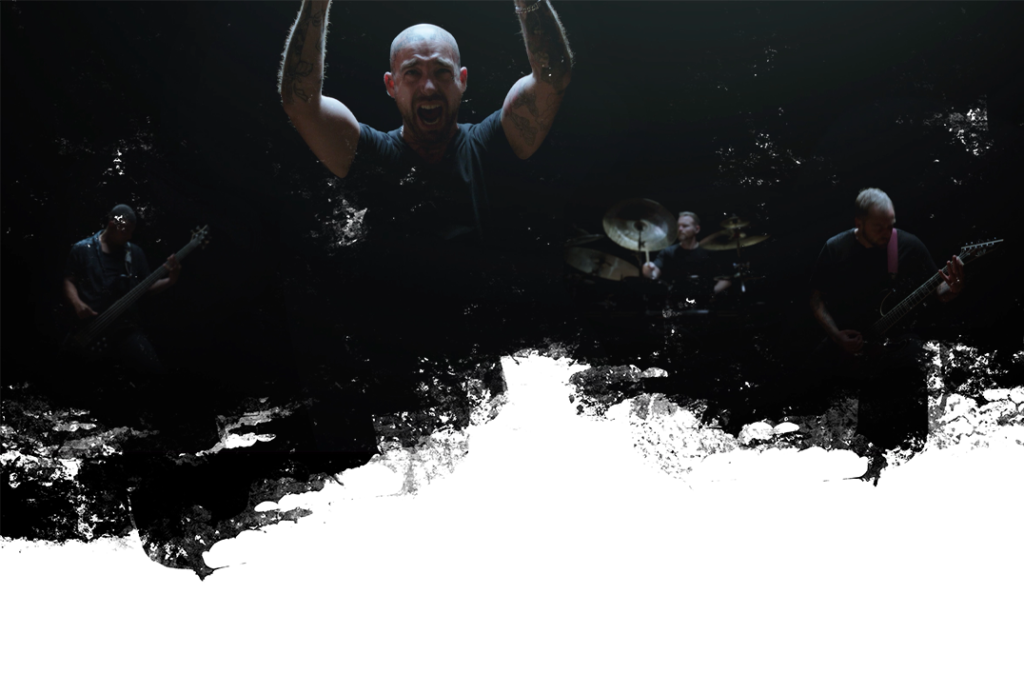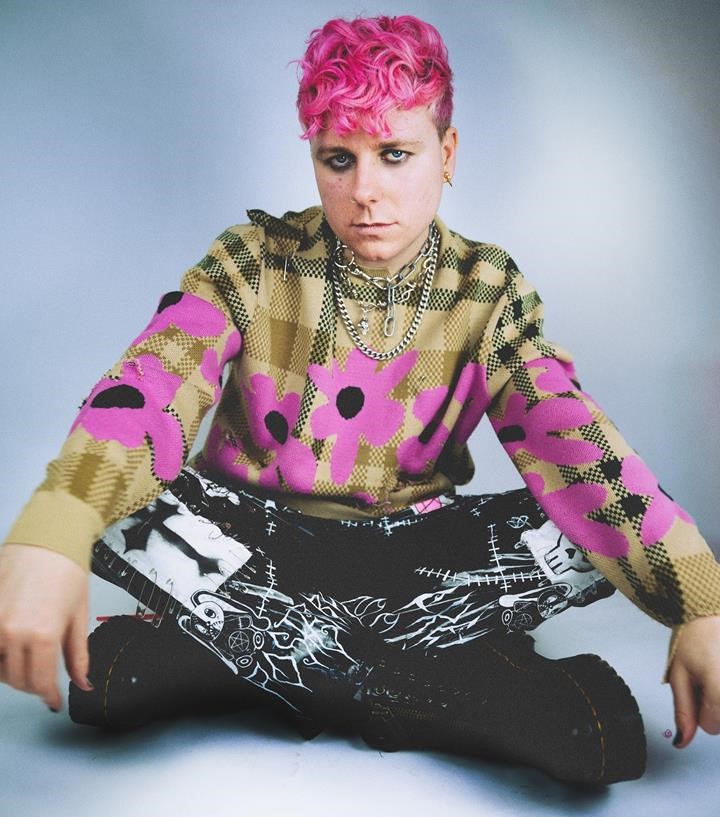 Creature Cult – 'poster boy'
With just one single out in the world – the powerful and rousing, 'ughly' – Creature Cult have shared new single 'poster boy' – another message delivered loud and clear: in the face of bigotry and hatred, be uncompromising in your self-expression.
Commenting on the new single, Connar says: "Poster boy is my hate letter to homophobia. It takes all the disgust and discrimination from vicious people and spits it right back at them. It's basically saying I'm going to be the fucking biggest and loudest version of all the things you hate about me because I really don't care what you think and I know that scares you. Being able to express yourself and love who you want to love should be treated by everyone as the basic human right that it is."
Listen, Follow and Discover your new favourite act now with our 'Discover' New Music Playlist
Then find out the stories behind the songs on our 'Discover' New Music Podcast!
Share our News Report on Social Media
Read our review of Xtra Mile Recordings 20th Anniversary in London