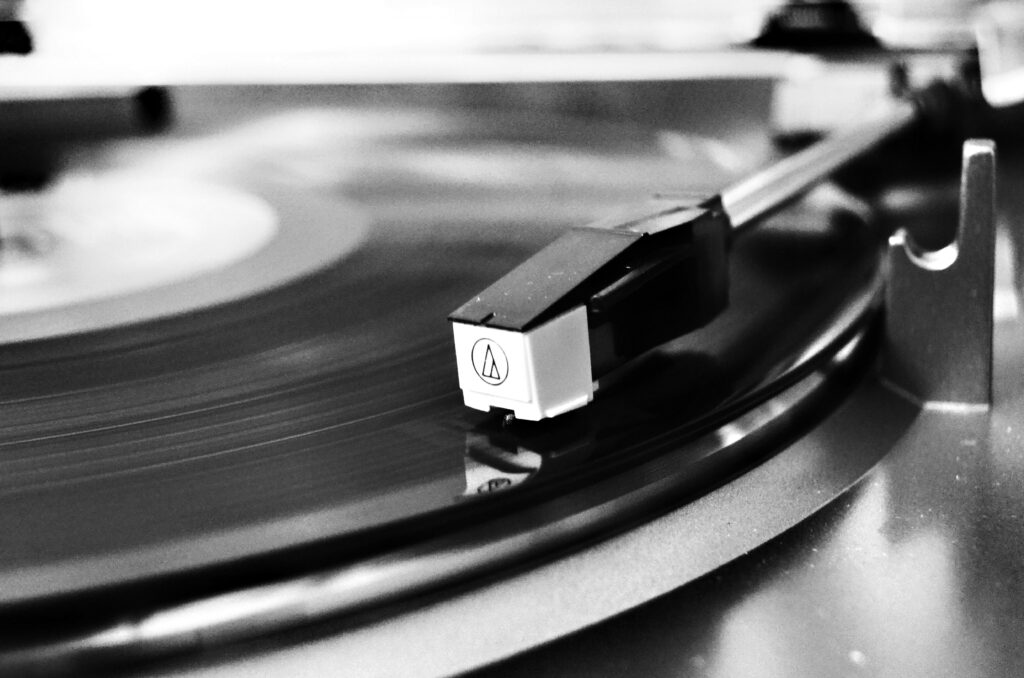 Who is going to make the Full Pelt Music Top 20 Albums of the Year List?
2020 – a year we would all much sooner forget. Certainly not the year we had all envisaged. Real life has been traumatic and upsetting for many. The effects of the virus have been disastrous for the music industry, with the collapse of live music and many delays and production issues for albums.
You'd think therefore that selecting an Album of the Year list would be difficult due to a lack of new music! We are however talking about the most creative and adaptable industry and in fact compiling this list has been hard for the opposite reason. Even through all the sadness and despair this year, we have been graced with some amazing new music.
More so, the uniqueness of this year has created a special connection to the music released during the most troubling times. This is therefore a highly competitive list and all 20 entries deserve high praise!
We have been counting down the list as part of our #AdventCalendar of music over on our Twitter Page. Be sure to follow us on Twitter, Facebook and Instagram by clicking the icons below!
Finally, before we talk through our Top 20 Albums of the Year, a special mention to Yungblud and his new album 'Weird!' which we recently reviewed here. Released after the compilation of this list, the album is a stunning piece of work and had it been released earlier would have been competitive at the top of the list! But, now to the countdown…
20
HAYLEY WILLIAMS
'Petals For Armor'
In a year that doesn't seem to want to end, January seems a lifetime ago when Paramore's Hayley Williams announced her debut solo album 'Petals For Armor'. By the time that album arrived, the world had descended into chaos and all touring plans had been cancelled. When the album did emerge in May it represented a ray of light in dark times, and showed Williams has a lot to offer outside of Paramore.
we suggest you check out:
19
DOVES
'The Universal Want'
When Doves returned from an eight year hiatus in 2018 the band initially basked in that reformation glory. Thankfully for fans though it hasn't taken long for the band to head back into the studio and the resultant album 'The Universal Want' is a timely reminder of what we had been missing.
we suggest you check out:
18
AC/DC
'Power Up'
After a tumultuous few years with the tragic loss of Malcolm and departures of Cliff, Phil and Brian, AC/DC could have been easily forgiven for riding off into the sunset having had one of the greatest careers of any heavy rock band. But then that wouldn't be the AC/DC way of doing things would it? Instead we get another classic AC/DC album in 'Power Up' with Williams, Rudd and Johnson back in tow!
we suggest you check out:
17
REWS
'Warriors'
The Shauna Tohill led REWS have somehow managed to equal if not surpass their debut album with sophomore release 'Warriors'. Packed with punchy, catchy, bouncy rock and roll, we challenge you not to throw your heart and soul into this album just as Tohill clearly has.
we suggest you check out:
16
THE STRUTS
'Strange Days'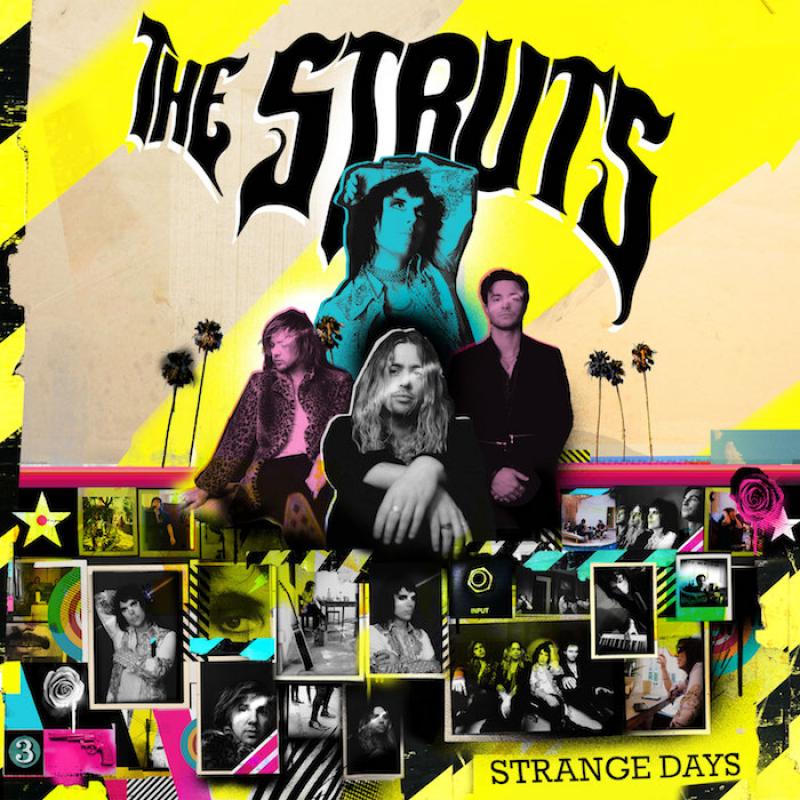 With The Struts you should always expect the unexpected. This is not a band that plays by any kind of rule book. So why wouldn't they team up with guests as diverse as Tom Morello, Phil Collen & Joe Elliott, Albert Hammond Jr and yes the actual Robbie Williams? 'Strange Days' solidifies The Struts reputation as the future of rock.
we suggest you check out:
15
ALL TIME LOW
'Wake Up Sunshine'
'Wake Up Sunshine' is somehow the eighth studio album for All Time Low, which makes me feel very old. Thankfully this isn't an album that rests on any laurels and the band continue to deliver the goods with another very solid album added to that back catalogue.
we suggest you check out:
14
THE KILLERS
'Imploding The Mirage'
By now we know exactly what to expect from The Killers and thankfully their first album without lead guitarist Dave Keuning still delivers that classic feel. With the likes of Lindsay Buckingham instead contributing on 'Imploding The Mirage', there is even an air of freshness to their sound.
we suggest you check out:
13
PHIL CAMPBELL AND THE BASTARD SONS
'We're The Bastards'
When Phil Campbell And The Bastard Sons released their debut album, to the surprise of many they delivered a classic rock masterpiece. Any doubters thinking they couldn't do it again have now been proven wrong with the release of 'We're The Bastards' In our recent review (here) we stated "The bands fans are the loyal kind hence their lyrics proclaim "…'cause we're the bastards, and you're a bastard too…".  If you're in to good old fashioned rock and roll, give this album a listen and you too will be in that club".
we suggest you check out:
12
GREEN DAY
'Father Of All…'
'Father Of All…' may not sit highly amongst the bands back catalogue if we are being honest, but an average Green Day album is still a very good album in the grand scheme of things. Despite this album pre-dating national lockdowns the album has remained on rotation throughout the year which is a testament to its real qualities.
we suggest you check out:
11
BOSTON MANOR
'Glue'
Nobody should be surprised at the quality of Boston Manor's albums anymore. With the release of their third album 'Glue', the band have now delivered three high quality albums with plenty to unpack.
we suggest you check out:
10
HAIM
'Women In Music Pt. III'
With 'Women In Music Pt. III', Haim have let it all hang out with a statement of an album that takes listeners on a musical journey of wonder. Taking elements of various genres and given them that now classic Haim twist, this album is a stunning piece of musicianship.
we suggest you check out:
9
PVRIS
'Use Me'
With the release of third album 'Use Me', PVRIS have continued their evolution into something majestic, enormous and vital. The bands growth had been put out there for all to see and this album just encapsulates the power of Lynn Gunn.
we suggest you check out:
8
BLACK STONE CHERRY
'The Human Condition'
On 'The Human Condition' we get the Black Stone Cherry that we all love, just doing what they do best. Full of head banging and foot stumping this record sees the band confirm that they are here to stay, and that they have plenty left in the creative tank.
we suggest you check out:
7
TRIVIUM
'What The Dead Men Say'
'What The Dead Men Say' is a stunning piece of work that captures a band that has hit their peak. Trivium have mixed the lessons learnt from their past with their recently rejuvenated vigour and have come out the other side with an album that stands up that anything that they have previously released.  
we suggest you check out:
6
CREEPER
'Sex, Death & The Infinite Void'
The release of 'Sex, Death & the Infinite Void' was a rocky road for Creeper, and not just because of a global pandemic. Various internal struggles and personal demons had to be overcome before Creeper could make their grandiose return. Sadly this return coincided with a certain virus which hampered the typical over the top promotion of a Creeper release. Thankfully for the band the record itself is brilliant enough to shine through even the darkest times.
we suggest you check out:
5
BIFFY CLYRO
'A Celebration Of Endings'
As we hit the top five Albums of 2020, things are very tight. A terrible year has thankfully seem some amazing music emerge to see us through. Biffy Clyro are another band whose plans were destroyed by this horrible virus, with tours cancelled and the album delayed. The early single releases from 'A Celebration of Endings' however provided much joy in the early period of lockdown.
When the full album finally found his way into the public domain, little did fans realise the treat that was in store for them. Biffy Clyro always evolve with each release, but they somehow manage to retain that Biffyness to their music. This is a unique band and 'A Celebration of Endings' is a unique record that mixes both the beautiful and the heavy as only Biffy Clyro seem to be able to.
we suggest you check out:
4
ENTER SHIKARI
'Nothing Is True & Everything Is Possible'
Another band whose releases were a small positive in the huge negative that was the first national Lockdown was Enter Shikari. It was clear from the start that 'Nothing Is True & Everything Is Possible' was going to be a very special album. The connection felt now with certain tracks only serves to ensure that this album will forever be seen as one of, if not the best Enter Shikari album.
All the normal quirkiness is there, along with the more mainstream elements incorporated into 2017's 'The Spark'.  In fact, on this album Enter Shikari may have actually made the perfect Enter Shikari recipe and in turn the perfect Enter Shikari album!
we suggest you check out:
3
BRING ME THE HORIZON
'Post Human: Survival Horror'
Yes, 'Post Human: Survival Horror' is technically an EP, but it is just so outrageously good that it had to feature and feature high. Precursors such as 'Ludens' and 'Parasite Eve' had promised something special but I don't think anybody predicted anything this good.
When we recently reviewed the record (here) we told you "This new EP takes the best elements from throughout their career and combines them in one stunning masterpiece of an album.". Bring Me The Horizon prove with this album that the best is still to come!
we suggest you check out:
2
FONTAINES D.C.
'A Hero's Death'
The battle for the number one spot this year was fierce. Actually, the battle for the top 5 was fierce this year. Fontaines D.C. are the band that gets the number two spot, but this album deserves Album of the Year. 'A Hero's Death' shows that the band are no flash in the pan and builds on the basis of debut 'Dogrel'. This album actually feels a step above that debut album, and is another that has created a huge personal connection during this tough year.
This record has already rightfully brought the band much acclaim and we can't wait to hear these songs live. Fontaines D.C. are an unstoppable songwriting force and with 'A Hero's Death' they have placed their claim to be the band of their generation.
we suggest you check out:
1
IDLES
'Ultra Mono'
It has been a crazy year, and this list has been heavily influenced by that. As mentioned the top of this list is massively impacted by new music I heard during the height of the initial lockdown. 'Ultra Mono' was an album that I was already extremely excited to hear; and the stream of songs released during Lockdown only served to raise that excitement to a fever pitch.
Thankfully IDLES didn't disappoint and when the album arrived it was a pure masterpiece. It shows a natural progression on the bands first two records and grows the bands sound. It still captures what made us all fall in love with the band but by incorporating new elements into the bands sound the album shows that IDLES are no one trick pony.
Above all other releases this year and those that feature in this list, this was the album that we needed this year. In a year where we have all been knocked down one way or another, IDLES and 'Ultra Mono' has been a call to arms, to pick ourselves up, dust ourselves down and keep going.
we suggest you check out:
So, there you have it, the Top 20 Albums of 2020 as considered by Full Pelt Music. We are sure that your lists will be different to ours and we want to hear them, so why not share yours with us on social media!