Dark & Beautiful Secrets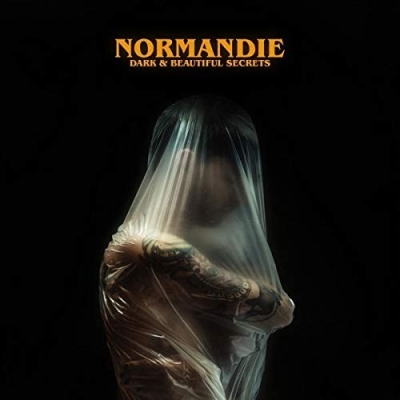 Follow us on Social Media
Normandie – Dark & Beautiful Secrets – Album Review
Normandie are a band that has been showing great potential for a few years now from across Scandinavia in Sweden. UK audiences have welcomed them with open arms on various tour and festival bills and have been patiently waiting for the band to explode.
That time may have finally arrived as the band release their latest album 'Dark & Beautiful Secrets'. The singles released ahead of time teased that this may be a very important release for the band. It is pretty clear from the opening notes of 'Babylon' that the band have created something special.
Both 'Hostage' and 'Jericho' sound absolutely huge and ensure that this album has your full attention. There comes a time in all successful bands careers when they hit their stride and you know that they have found their distinct sound. This certainly feels like that time for Normandie.
Listen to 'Hostage' on our Spotify Hot List!
By the time you take in 'Holy Water', 'Mission Control' and 'Bury Me Alive', you are fully absorbed by the mix of heavy hooks and catchy sing-a-long pop vocals. Let's be honest, there are many bands that have seen the success of this hybrid and have tried to capitalise on it. Let's be even more honest, most have failed miserably and their careers have taken a hit for it.
On 'Dark & Beautiful Secrets', Normandie sound natural and not forced as some others have. Where others careers have nosedived, Normandie are sticking their head above the parapet and showing how to create a masterpiece in the genre.
Many bands will feel a hit from not being able to tour new albums, and Normandie are a formidable live act. The fact is that with the release of 'Dark & Beautiful Secrets', Normandie deserve to fulfil the prophecy and become massive. Hopefully we can hear these songs live soon as they promise to take the band to another level.
Share this review on Social Media