We roundup the best music news from the past week!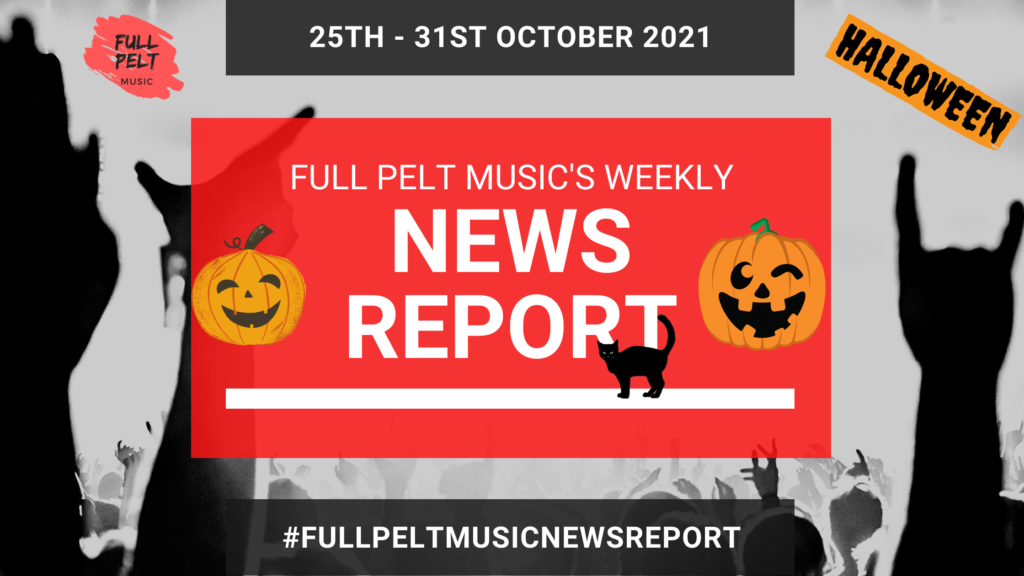 Every week we roundup the best music news from the past week in our News Report. To stay up to date with the biggest news be sure to follow us on our social channels:
2000trees Festival gets bigger!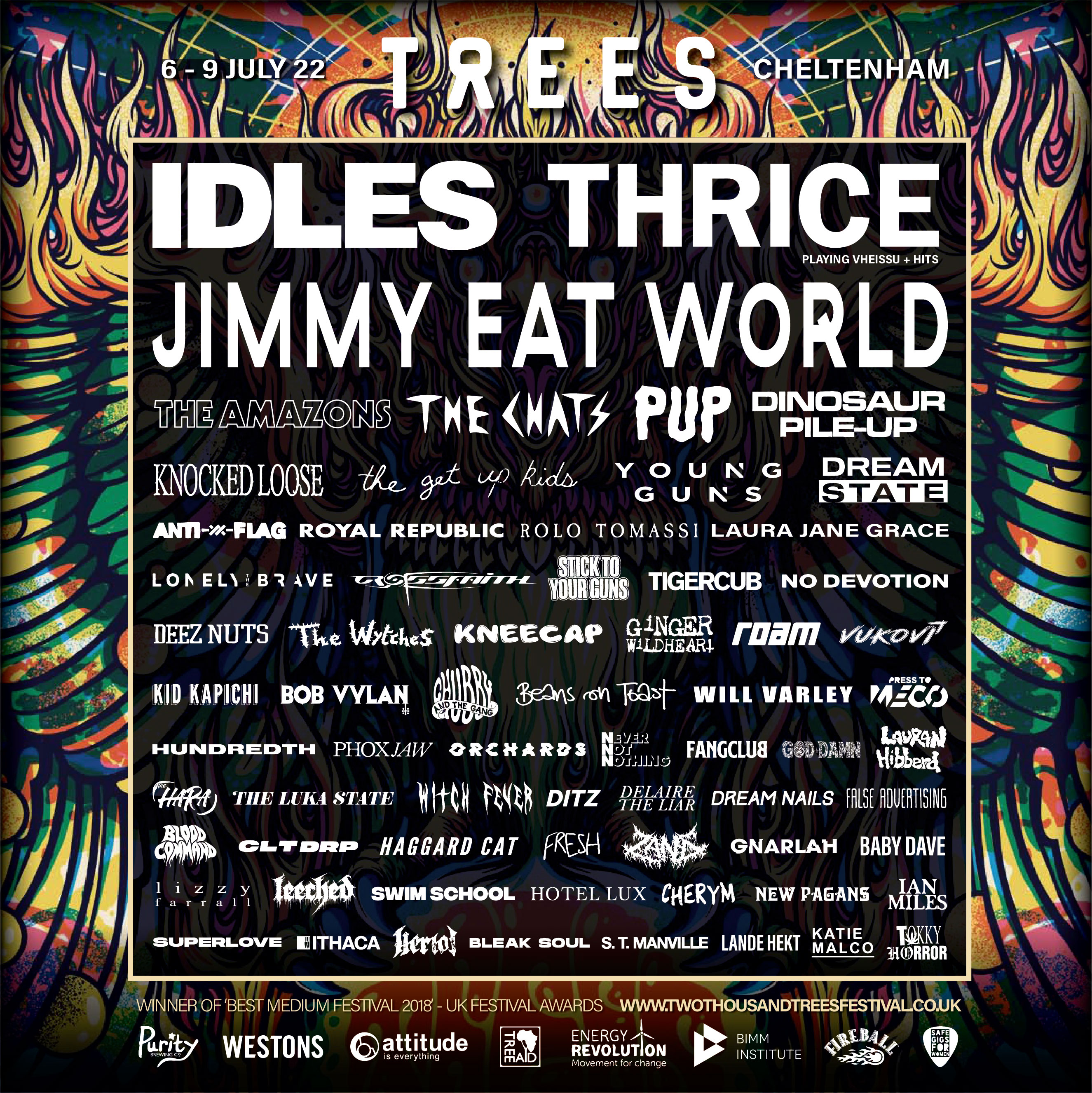 Welcome to another weekly News Report from Full Pelt Music. We start this week with a handful of 2022 festival line-up announcements and first up is this beauty from 2000trees Festival.
Added to the event this week were the likes of Dream State, Tigercub, Ginger Wildheart, ROAM, Never Not Nothing and WITCH FEVER.
They join the already announced IDLES, Jimmy Eat World, The Amazons, Dinosaur Pile-Up, Young Guns, Royal Republic, Lonely The Brave, Crossfaith, Vukovi, Bob Vylan, Beans On Toast, Will Varley, Press To MECO, Lauran Hibberd, Haggard Cat and so many more.
To be at the loaded event, you can grab your ticket here.
Check out The Full Pelt Music Podcast with guests Press To MECO ?
Bearded Theory announce more acts for 2022 Festival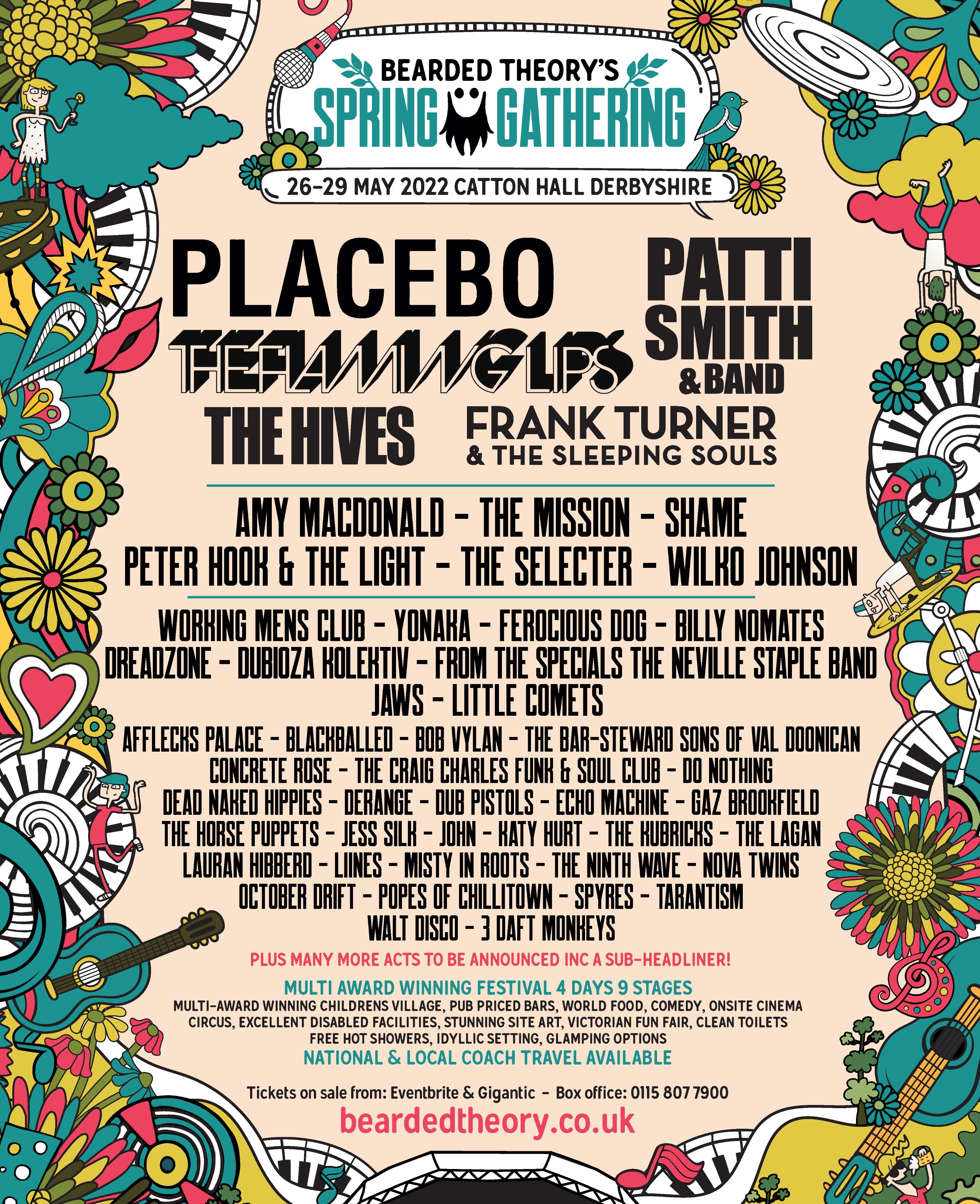 Some of the best UK Festivals are the smaller independent variety that can feature real strength and depth in their line-ups. Bearded Theory's Spring Gathering was already looking packed, but this week they've added even more incredible acts!
New acts include Frank Turner & The Sleeping Souls, The Hives, Yonaka, Working Men's Club, Billy Nomates, John, Do Nothing, Bob Vylan and Little Comets!
They join Placebo, The Flaming Lips, Patti Smith, The Mission, Shame, Peter Hook & The Light, Wilko Johnson, Ferocious Dog, Lauran Hibberd, The Ninth Wave, Nova Twins and more!
Grab your tickets here.
Read our review of Lost Evenings Festival
Boardmasters reveal 2022 line-up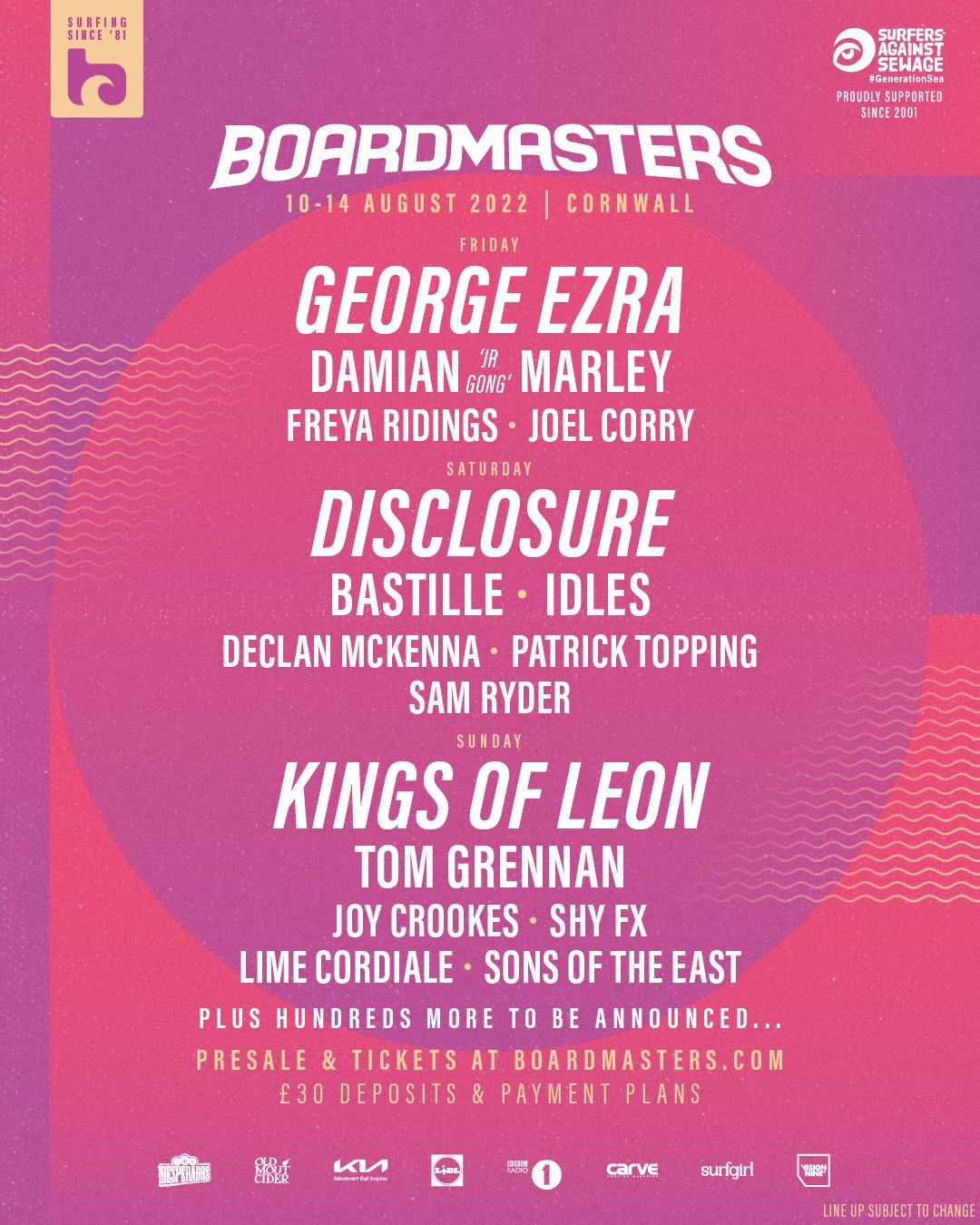 Another festival revealing their 2022 line-up this week is Boardmasters. Headlining the surf and music event will be George Ezra, Disclosure and Kings of Leon!
They'll be joined by the likes of Bastille, IDLES, Declan McKenna and Tom Grennan with hundreds more still to be announced.
Tickets are here.
Read our review of IDLES live in Kingston
BST add Eagles and Adele to 2022 bill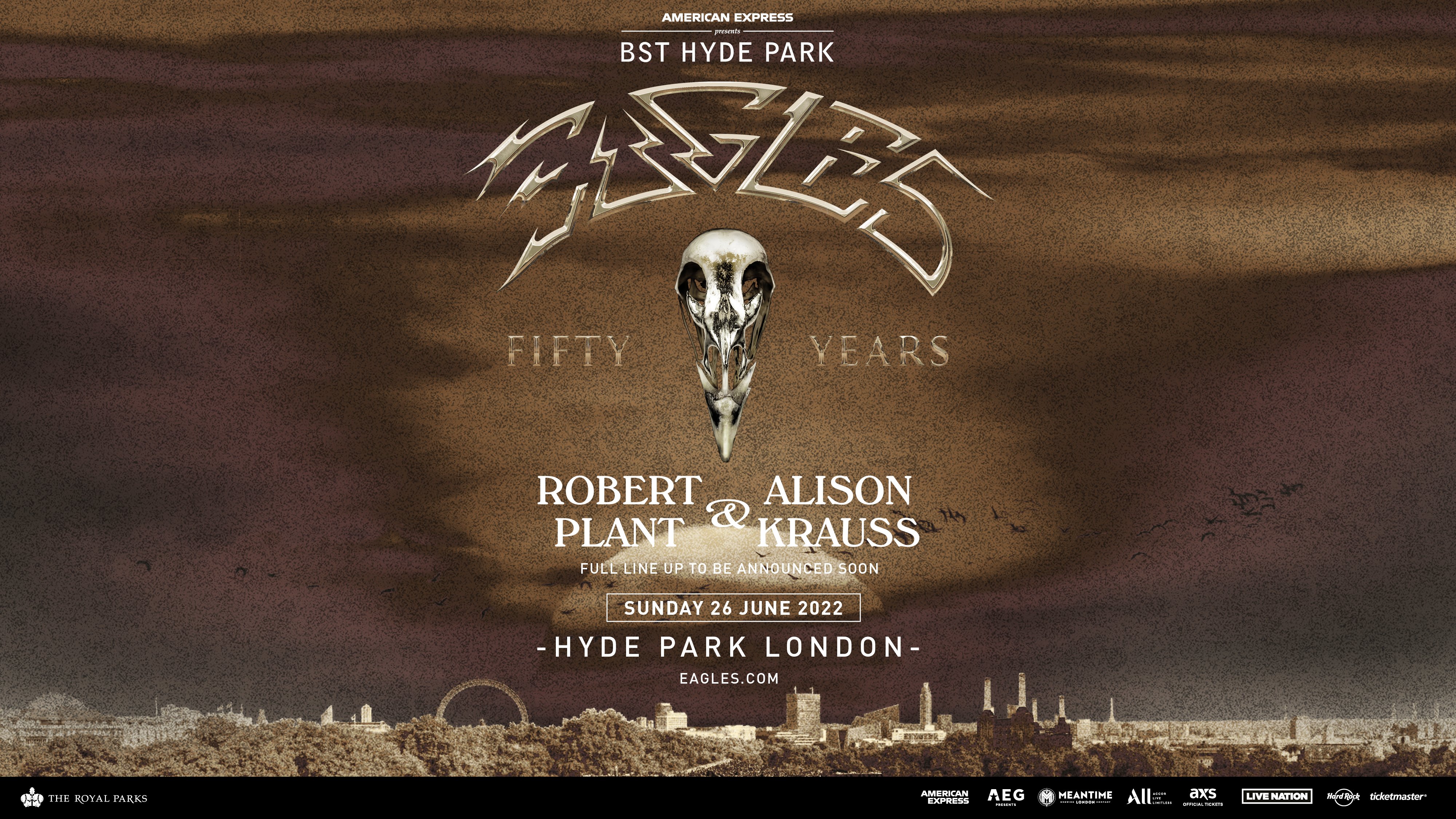 British Summer Time in Hyde Park has added two more superstar names to it's 2022 bill this week. First it was announced Adele would perform two now sold out shows. It was then announced that the legendary Eagles will also perform the event.
They join already announced headliners Pearl Jam, Elton John and Duran Duran. Tickets for the shows are here.
Check out our Spotify Hot List!
Stereophonics to celebrate 20th anniversary of 'Just Enough Education to Perform'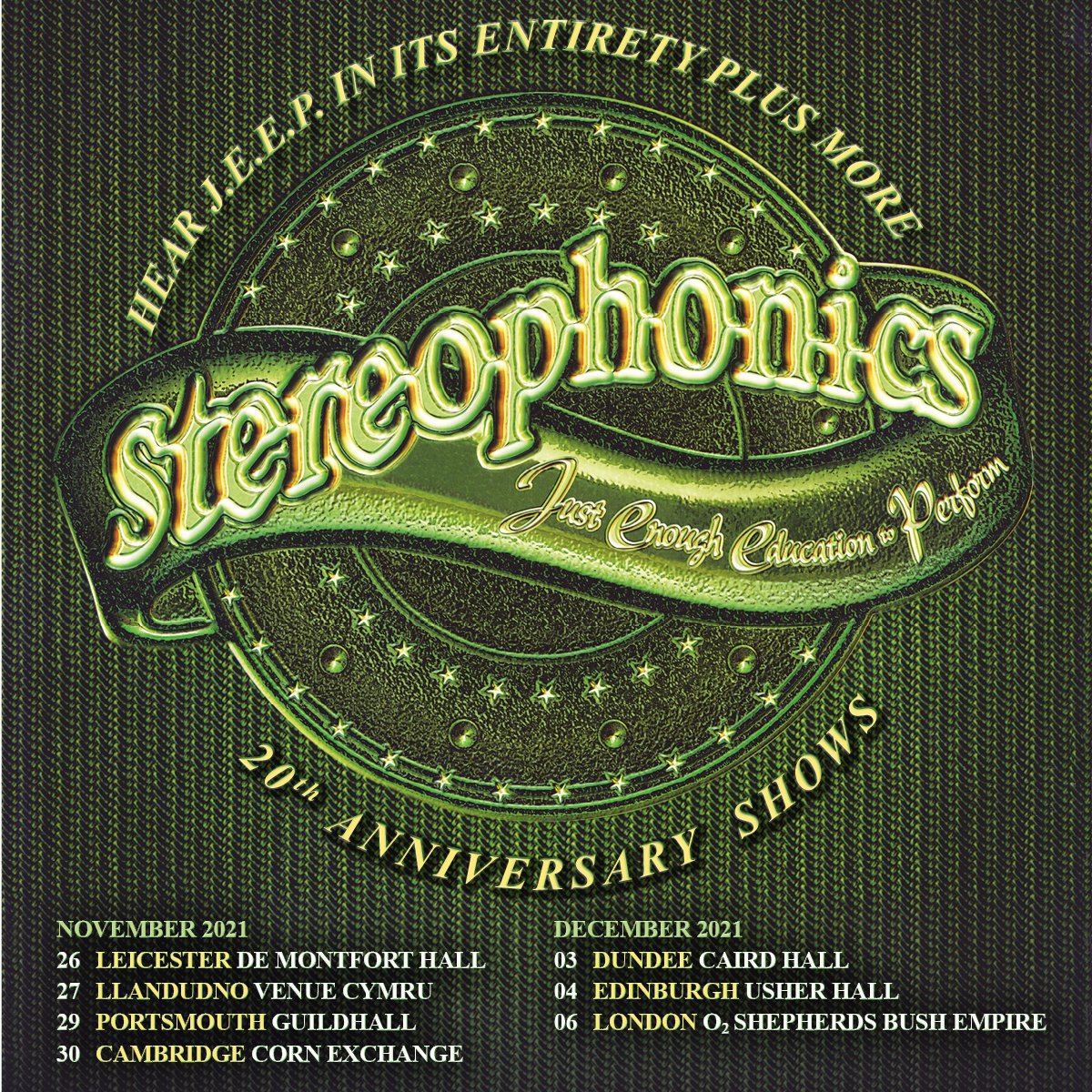 Our News Report moves onto tour announcements now and we start with a celebration from Stereophonics. The band will be playing some intimate 'Just Enough Education to Perform' shows to celebrate the albums 20th anniversary.
Any remaining tickets can be found here.
Listen to our 'Discover' New Music Podcast
PVRIS announce UK return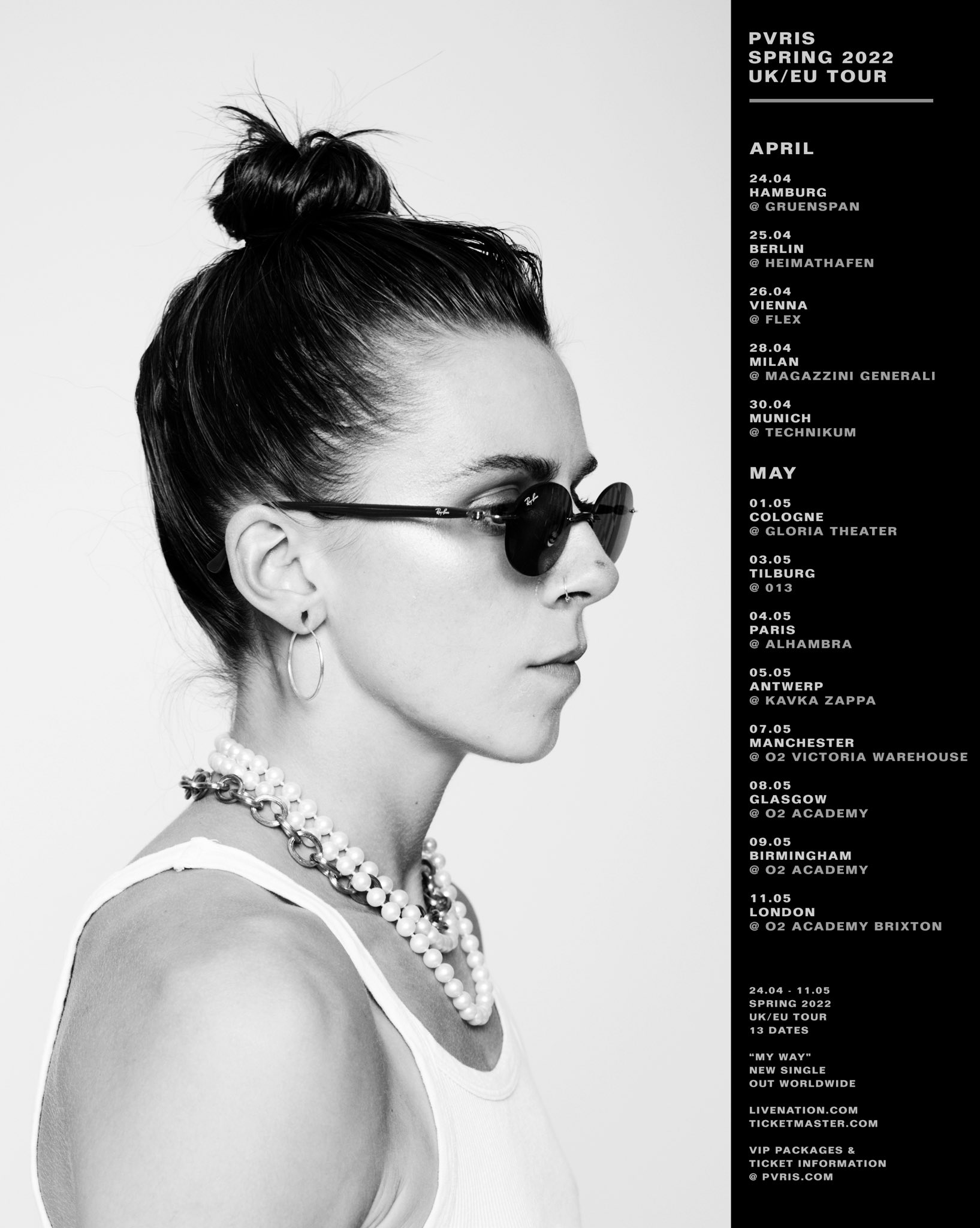 Another tour announced this week will see the return to the UK of PVRIS for huge shows in Manchester, Glasgow, Birmingham and London.
Tickets are here.
Frank Turner debuts 'Non Serviam'
New music now as our News Report continues. Ahead of his upcoming album, 'FTHC', Frank Turner this week debuted the latest track from the record, 'Non Serviam'.
Check the song out above and pre-order the album here.
Watch Frank Turner on The Full Pelt Music Podcast ?
Nova Twins unveil 'Antagonist'
Nova Twins this week unveiled their latest track 'Antagonist', which you can check out above or here.
Read our review of Nova Twins with Bring Me The Horizon at O2 Arena
Blood Red Shoes debut 'Morbid Fascination'
Finally this week we conclude our News Report with the latest single from Blood Red Shoes. You can check out 'Morbid Fascination' above ahead of the release of their new album 'Ghosts On Tape' which arrives January 14th!
Pre-order the album here.
Read our review of 'The Myth of the Happily Ever After' from Biffy Clyro
Share our News Report on Social Media