Every week we roundup the best music news from the past week!
Follow us on Social Media

Creeper share new single 'Teenage Sacrifice'
Welcome everyone to another edition of our weekly music News Report!
We start this week with the best new releases from the past week and up first is the latest single from Creeper.
This week saw the band share, 'Teenage Sacrifice', which you can check out above. The track comes ahead of the release of new album, 'Sanguivore', out on Friday 13th October.
Singer William 'Von Ghould' says: "The song introduces Mercy, the protagonist of the Sanguivore narrative. She's deceptively innocent yet savagely violent, and her ability to make people fall under her spell is just one indication that Mercy is not all that she seems."
Pre-order your copy here.
Listen to 'Teenage Sacrifice' on our 'Hard & Heavy' Playlist
Lonely The Brave return with 'The Lens'
Next up is the return of Lonely The Brave, the band this week sharing their brand new single, 'The Lens', which you can check out above.
The track will feature on newly announced upcoming album, 'What We Do To Feel', which will arrive on November 10th.
Guitarist Mark Trotter comments: "You can plan it out as much as you want, but you're just along for the ride. That's the most exciting part, seeing what it decided to be. With this album, we're certainly more mature as people and as a band. That makes sense with everything that has happened since our last one."
Singer Jack Bennett continues about the single, saying it "is a track about the way we value each other. It's different for everyone and we each have a unique perspective towards the world."
Pre-order your copy here.
Listen to 'The Lens' on our Spotify Hot List!
The Struts announce new album 'Pretty Vicious'
The Struts are next in our News Report as this week saw the band reveal details of their new album, 'Pretty Vicious', which will be out on November 3rd.
The band also shared a live visualiser for their recent track, 'Too Good At Raising Hell', which you can check out above.
"This record showcases each individual member's strengths," vocalist Luke Spiller says of their impending album. "It's some of my favorite music, hands down, we've ever conjured up. It's the record everyone's been waiting for."
Pre-order your copy here.
Listen to 'Too Good At Raising Hell' on our Spotify Hot List!
Daughtry debut 'Artificial'
This week also saw Daughtry debut their new single, 'Artificial', which you can check out above.
"'Artificial' is about the potential nightmare that AI could become and the idea that everything and everyone could eventually be replaced, essentially to perfection, and rendered obsolete," Chris Daughtry explains. "However, the heart and soul of humanity and the ability to feel love, sadness, and compassion can never be replaced. While there are plenty of applications where AI can improve our lives and assist in many areas of creativity, I feel it's imperative that we find a way to protect our musicians, actors, writers, and all creative outlets from being destroyed."
More here.
Listen to 'Artificial' on our Spotify Hot List!
Teenage Fanclub unveil 'Back To The Light'
Teenage Fanclub continue to gear up for the release of new album, 'Nothing Lasts Forever' on September 22nd.
This week saw the band unveil their latest pre-release single, 'Back To The Light', which you can check out above.
The track was written by Norman Blake who says:
"I liked the idea of using being in a band as a metaphor for a personal relationship. They are not entirely dissimilar experiences. Like a few others on the album, this song has saxophone on it. The first time we've had that since Songs From Northern Britain. Stephen Black (Sweet Baboo) played those parts; we really like the richness it brings to the song. Steve will be with us when we head out on tour in October in Europe."
Pre-order your copy here.
Listen to 'Back To The Light' on our Spotify Hot List!
Saint Agnes share video for 'Follow You'
Saint Agnes recently released their new album, 'Bloodsuckers' and this week the band shared a video for the track, 'Follow You', which you can check out above.
The band will be joining us this week on The Full Pelt Music Podcast!

Subscribe here!
Order your copy here.
Read our review of 'Bloodsuckers' from Saint Agnes
The Pale White debut 'Validate Me'
The Pale White have debuted new single, 'Validate Me', which you can check out above.
The track will feature on new EP, 'A New Breed', which is will released on October 20th.
"Ever felt like the world is against you? It probably is… Look around! We're surrounded by social pressures of what is perceived as 'normal'" say The Pale White.
""Validate Me" explores the mental tug of war between following your true purpose, and conforming to what society thinks you should be. It was born during the pandemic when we all lost our social identity and this heightened self-sabotaging paranoia was just as contagious."
More here.
Listen to 'Validate Me' on our 'Hard & Heavy' Playlist!
Gen and the Degenerates share 'BIG HIT SINGLE'
Finally for this section of our News Report we have a big hit single from Gen and the Degenerates who have revealed their latest single, 'BIG HIT SINGLE', which you can check out above!
Speaking on their new single, vocalist Genevieve Glynn-Reeves comments:
"If you want the highbrow answer, then BIG HIT SINGLE is about the experience of creating art under late capitalism. If you want the lowbrow –and slightly more honest– answer, then BIG HIT SINGLE is me trying to wind up our label."

"They'd made quite a reasonable request…'Please can you write more songs like the song that did well and stop experimenting with every genre under the sun in a completely chaotic and hedonistic manner?' Unfortunately, I have issues with authority…My parents often regale me with the tale of my Year 4 parent's evening, in which my teacher described me as 'too wild, in the bohemian sense.'

"If Mrs Baker couldn't get me to behave, then what chance did Marshall Records have? Luckily, they have a good sense of humour over at Marshall."
More here.
Listen to 'BIG HIT SINGLE' on our 'Hard & Heavy' Playlist!

Bloodstock reveal first names for 2024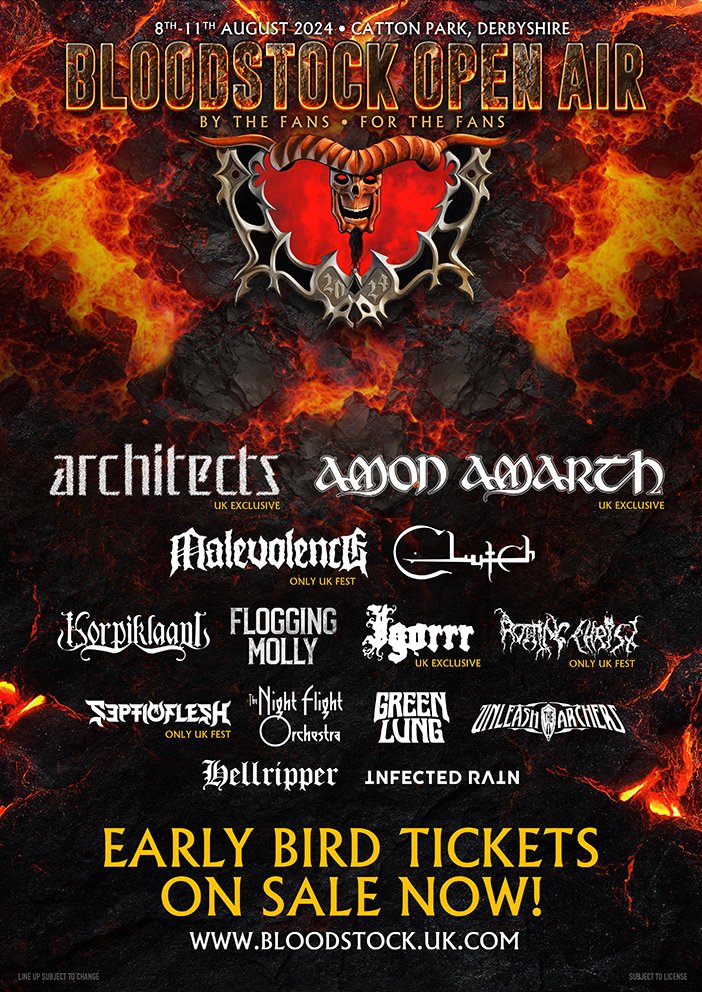 Some festival news now in our News Report and whilst this year's event was still in progress, Bloodstock organisers have confirmed the first wave of artists for the 2024 event.
Both Architects and Amon Amarth have been confirmed as headliners, whilst they'll be joined by the likes of Malevolence, Clutch, Flogging Molly, Green Lung and more.
Tickets are here.
Read our review of 'Smile' from Skindred
Live At Leeds reveal line-up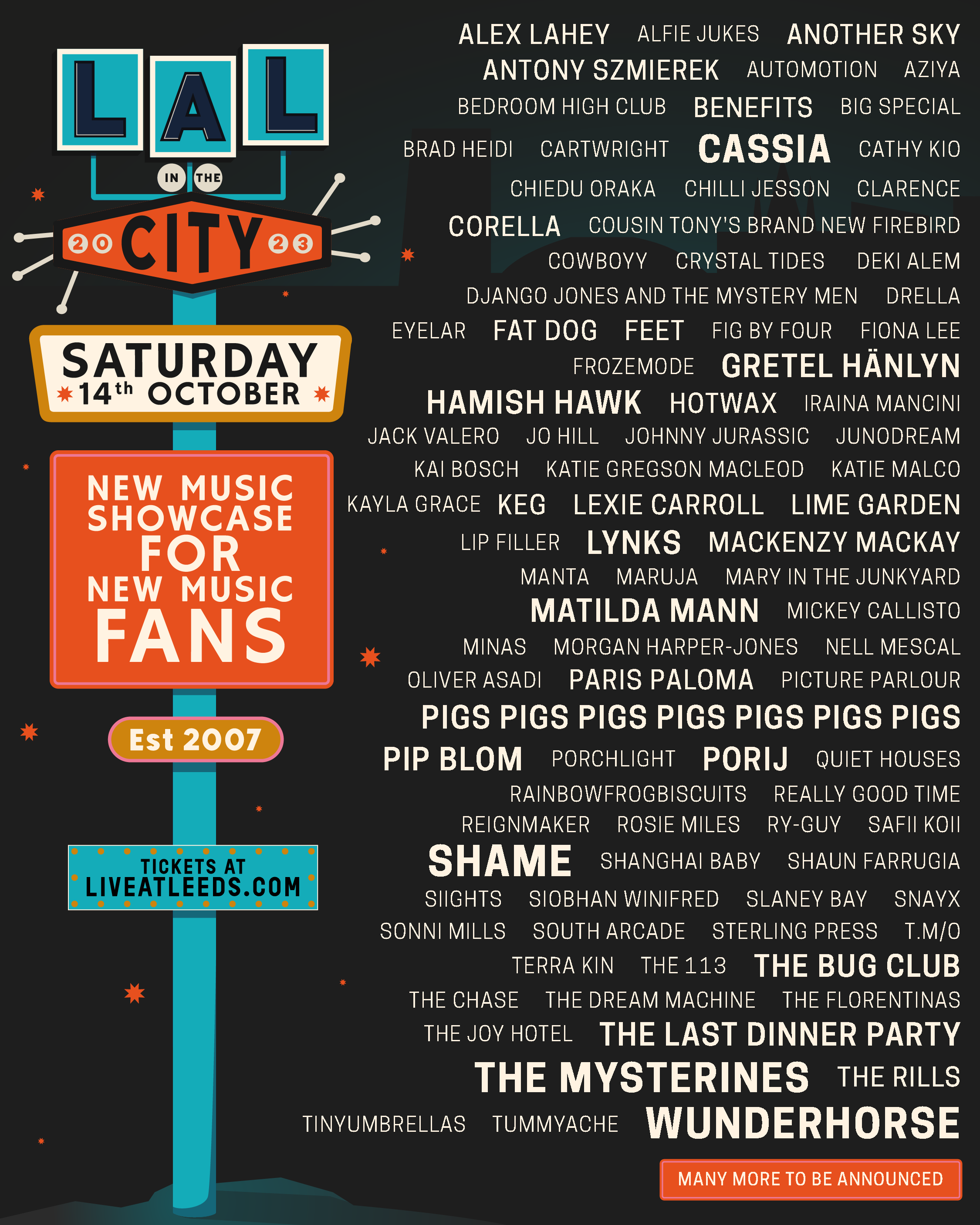 The city based version of Live At Leeds returns on October 14th and this week saw the event share a massive line-up of great acts.
You can catch the likes of Another Sky, Benefits, Big Special, Feet, Hamish Hawk, Hotwax, Jack Valero, Lynks, Pigs x7, Pip Blom, Shame, Snayx, The Mysterines and Wunderhorse.
Tickets are here.
Read our review of The Mysterines live in London

Neck Deep set for Ally Pally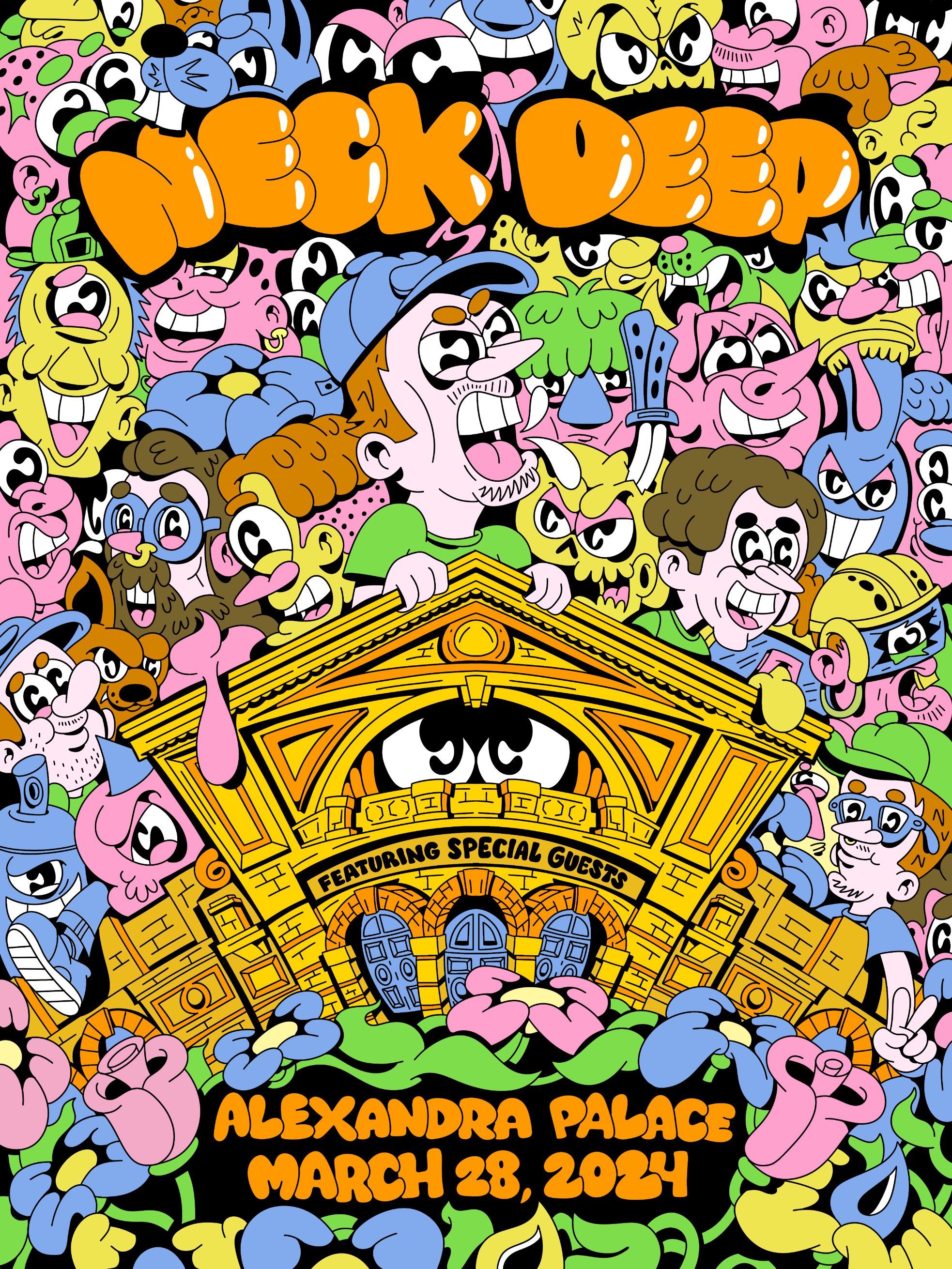 Next in our News Report we focus on the best live announcements from the past week and we begin with Neck Deep.
The welsh band will be taking over Alexandra Palace in London on March 28th for a huge headline show.
Sharing the news the band said, "It's been a long time coming but we're stoked to be finally headlining Ally Pally. We've always loved the venue, now it's our turn for our biggest headline show. We're expecting it to be the best Neck Deep show ever, & you wouldn't wanna miss that would ya?"
Tickets are here.
Read our review of Neck Deep live in London
Conjurer join United By Music Tour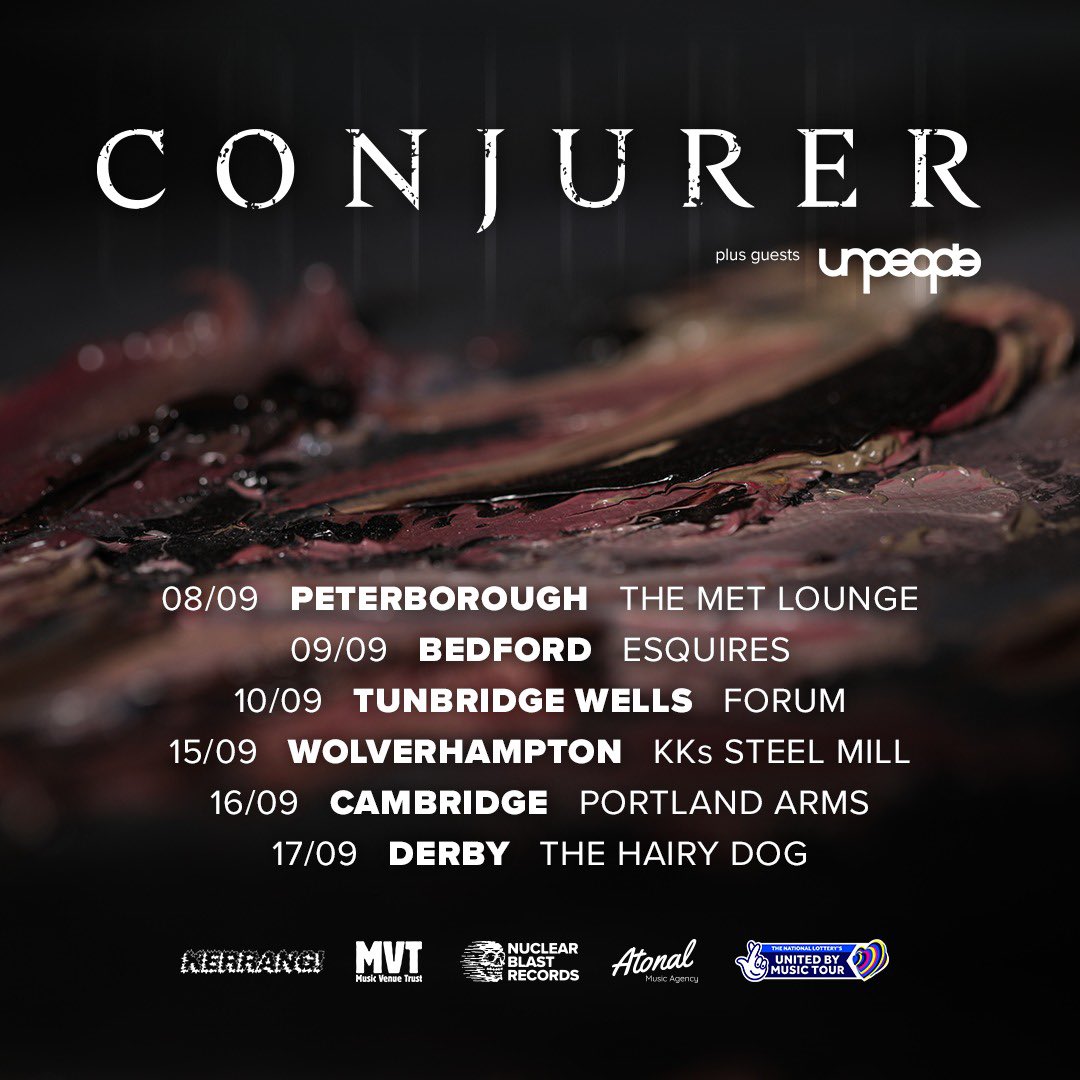 Kerrang have team up with the Music Venue Trust for Conjurer to join the 'United By Music Tour' next month!
Support will come from Unpeople.
Conjurer's Brady Deeprose says: "Conjurer simply would not exist without the UK's extensive network of Grassroots Music Venues. We cut our teeth playing everywhere from Merthyr Tydfil to Barrow-In-Furness for years, and we were lucky to be able to do so. The threat that GMVs are under is an utter travesty, and something that we are so thankful to MVT for getting involved in – without this network, everyone from fans to bands suffers. Throughout my childhood, I would go to The Roadmender in Northampton, The Vault in Rugby (RIP), The Flapper in Birmingham, and Corporation in Sheffield to both play shows and see my favourite bands – that thriving scene inspired me to pick up a guitar and start a band. If we don't protect it, we lose the next generation of musicians. It's that simple.

"To come full circle, Kerrang! putting us forward for this tour is a real privilege, their support for not just us but the UK heavy scene in general, has been untouchable over the last few years. We hope that MVT continues to have success, and that the UK can continue to foster exceptional talent with a strong roster of grassroots venues to support it."

Luke Morton, editor of Kerrang!, says "The UK heavy music scene is thriving right now, thanks in large part to the community and support of grassroots venues up and down the country. I'm so excited and proud for Kerrang! to partner with the Music Venue Trust for this very metal incarnation of the United By Music Tour, featuring the mighty Conjurer – a band I've seen cause absolute chaos in some of our best independent venues over the years. As fans of rock, metal and alternative music, it's vital we all champion the homegrown, grassroots venues that are the lifeblood of our scene. Support your local venue and make sure you catch Conjurer tearing it to shreds!"
Mark Davyd, CEO and founder Music Venue Trust, says: "It's great to be teaming up with Kerrang on The National Lottery's United by Music Tour. The team at Kerrang! were so supportive to Grassroots Music Venues during the pandemic, and the heavy music scene is such an integral part of what makes live music in the UK so essential and vibrant."
Tickets are here.
Watch Episode 2 of The Full Pelt Music Podcast with guests Press To MECO
Vexed announce new tour dates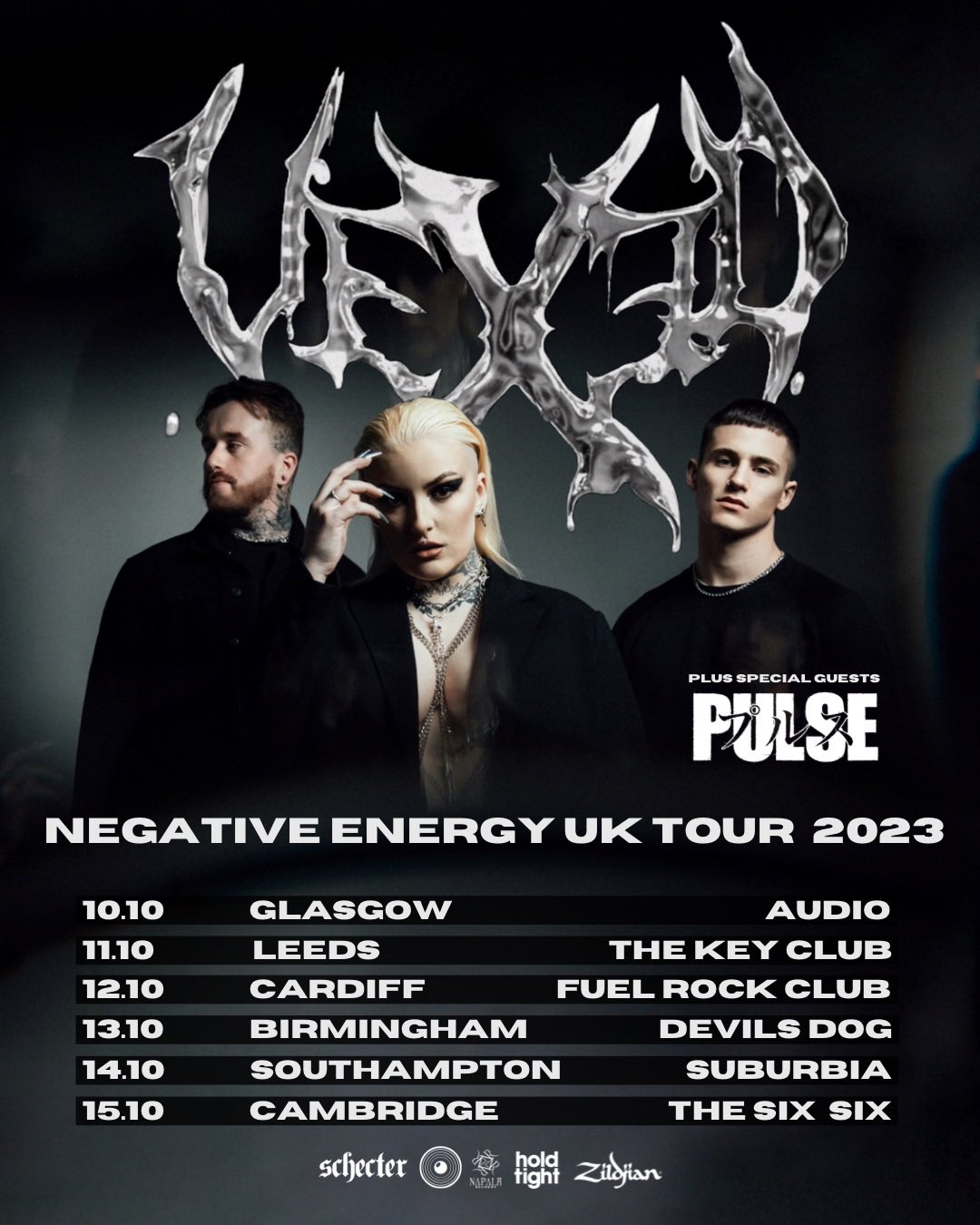 Vexed have revealed details of a headline tour taking place this October.
The band will be joined by special guests PULSE, as well as local supports at each show.
Tickets are here.
Read our review of Download Festival
Empire State Bastard add live dates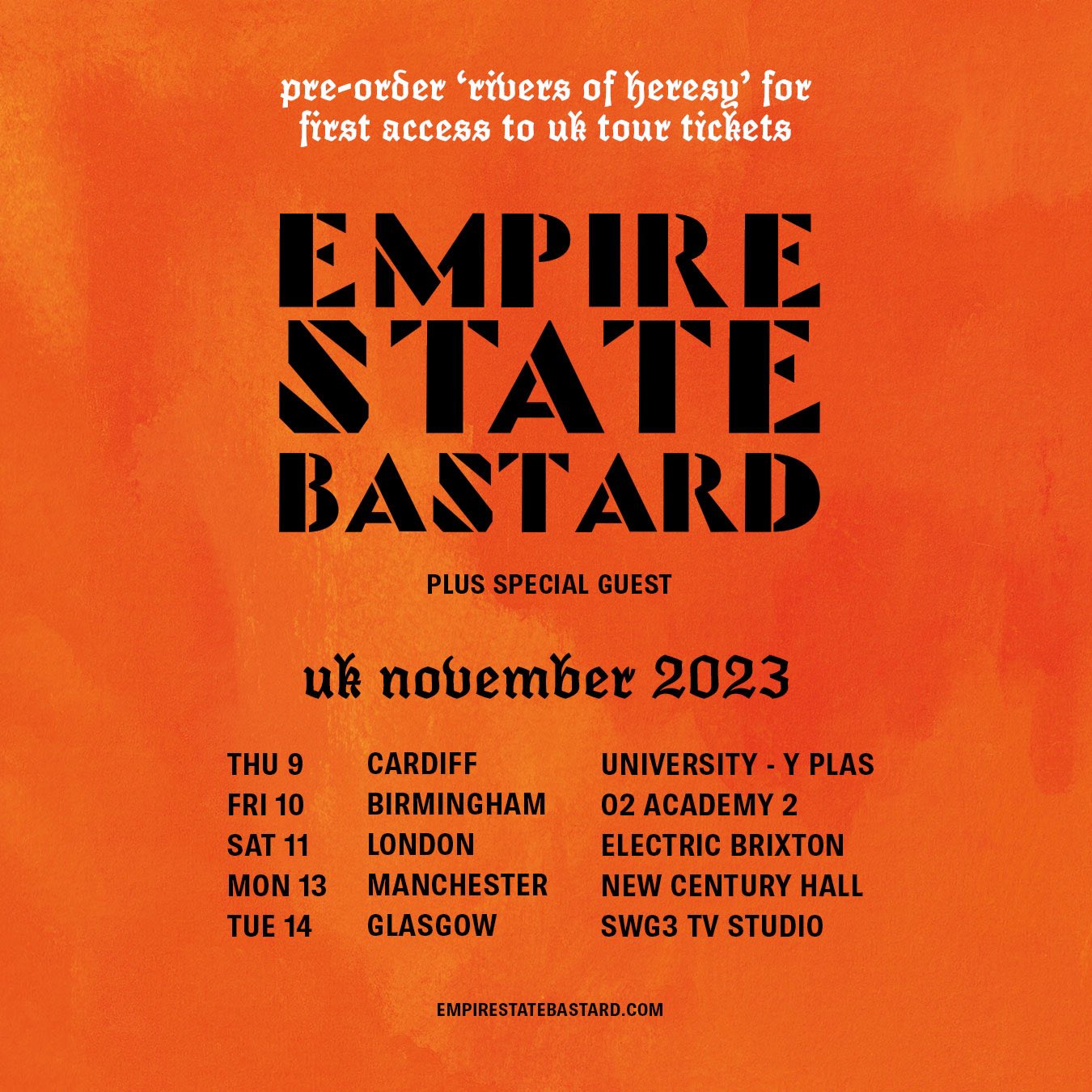 Our News Report continues with Empire State Bastard who have now added live dates for November.
The dates come as the band continue to build towards their debut album, 'Rivers of Heresy', which is out September 1st.
Tickets and pre-orders are here.
Read our review of Biffy Clyro live in London
Baby Queen reveals headline tour
Baby Queen has revealed a full headline tour for this Autumn including a date at the O2 Forum Kentish Town.
The news comes as debut album, 'Quarter Life Crisis', is set for release on October 6th.
Pre-orders and tickets are here.
Read our review of Y Not Festival 2022
Zand sets up new tour
The final tour announcement in our News Report this week comes from Zand who will be hitting the road this October.
Tickets are here.
Read our review of Slam Dunk Festival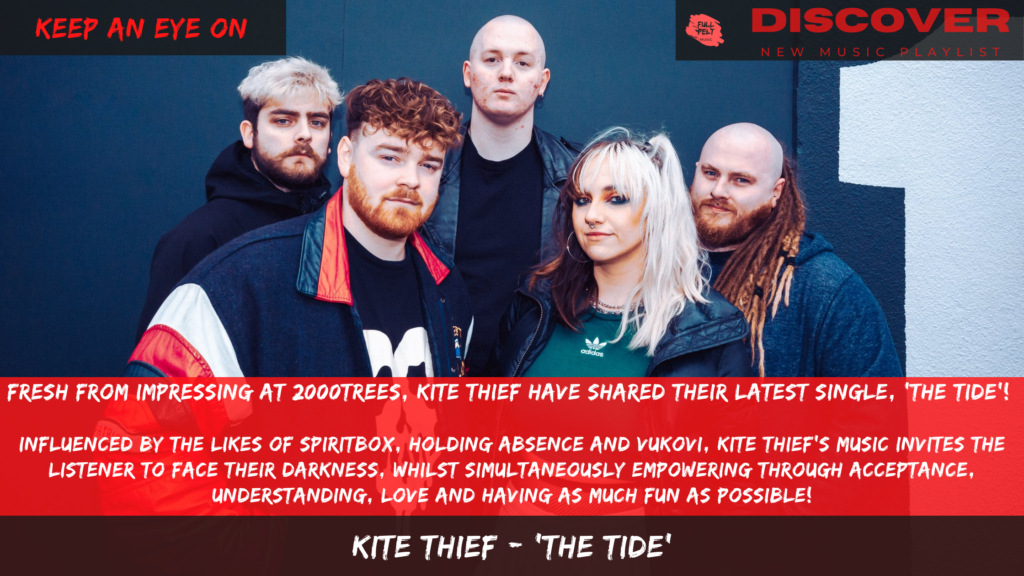 Vocalist Elin Allan comments – "When we were writing 'The Tide', I don't think I realised how much this song was a cry for help. It's such an energetic, in your face song and I was so angry at this point in my life that I honed in on a very cutthroat approach to life. I had just gone through a huge, very tough break up and was having one of the lowest points in my life and with time, now it's finally released, I think I have accepted that anger and turned it into power."
More here.

As always we conclude our News Report with the latest additions to our 'Discover' New Music Playlist!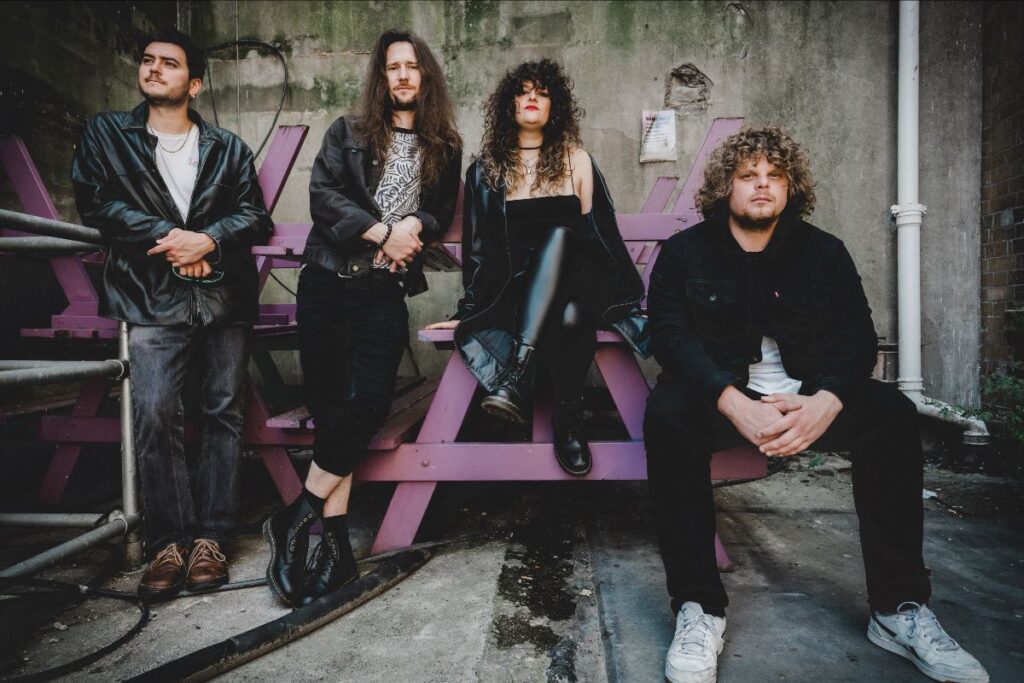 Little Thief – 'Geronimo'
Bristol rock outfit Little Thief share their latest single 'Geronimo'.
Vocalist and lyricist Charlie Fitzgerald states: "People do incredible things when up against it and true colours often show when everything falls apart. For me, it signifies sticking together through good times and bad.

We spent a few days in the basement of our place on Albany road in Bristol working together on a bunch of new tracks and Geronimo came from that batch. It was one of the first tunes where the music came first and the lyrics followed. I really enjoyed writing the words for this as they are a bit cheesy, fun and simple with a very repetitive nature. We had the demo banging around for ages and really enjoyed playing it live."
Swear Blind – 'Still'
Alt-Rock Nottingham natives Swear Blind share new single 'Still'.
Drew Lawson says: "a certain global event gave us the time to finish a project we've been working on for many years and to continue our writing. It gave us a new focus in doing the things that we love doing, plus it gave us a good reason to hang out! We've been mates for years so that wasn't an opportunity we wanted to miss."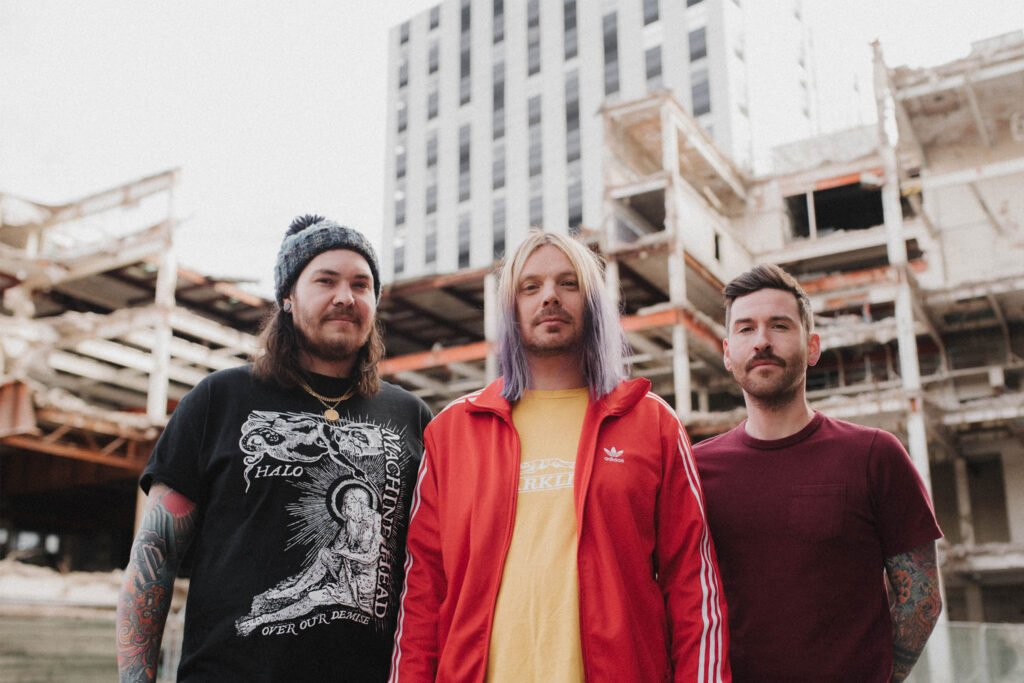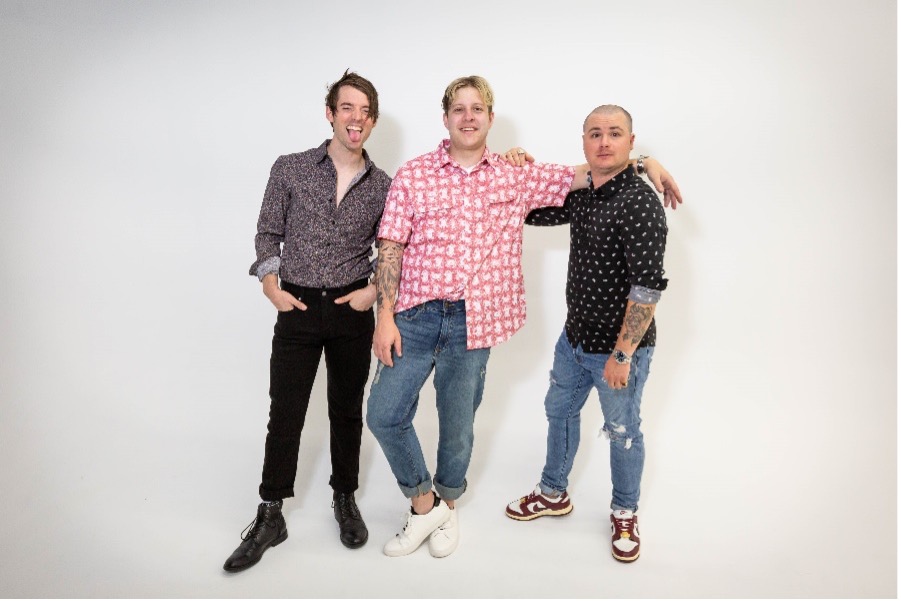 Nevrlands – 'Chemicals'
NYC-based trio Nevrlands share a second track "Chemicals' from their forthcoming debut album, 'Timeless'.
"'Chemicals' is about catching yourself in the heat of the moment," shares Neverlands collectively. "About painting a portrait of passion and finding that distinction between love and lust in real-time. There's a very fine line that can sometimes be blurry, or sometimes it's crystal clear. Is this real? Or is it just another fugazi? 'Chemicals' is all about questioning whether or not that perfect chemical connection will last once the moment ends."
Share our News Report on Social Media
Read our review of 'The Death of Randy Fitzsimmons' from The Hives